BuzzFeed News
The second day of the former reality TV star's trial involved expert testimony on the computer software that was allegedly used to view child sexual abuse images. This story contains descriptions of child sexual abuse materials.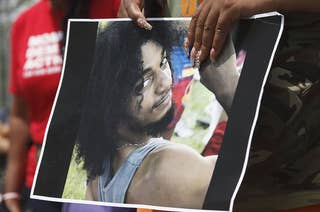 Jason Meade was indicted Thursday on two charges of murder and one count of reckless homicide in the December 2020 death of Casey Goodson Jr.
"We don't have to fix it, we don't have to stay / I will love you either way."