Democrats took the House and Republicans kept the Senate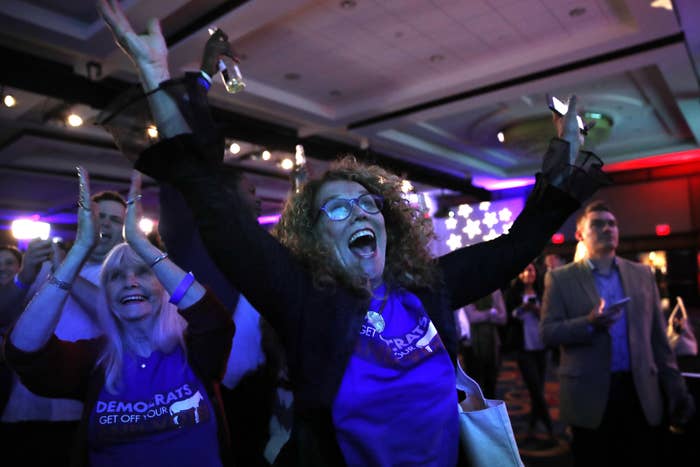 Was there really a "blue wave"? Sort of. The Democrats flipped enough Republican seats to take control of the House in victories widely seen as a rebuke to President Trump. Meanwhile, the Republicans — as predicted — kept the Senate and potentially expanded their majority.
It was not an overwhelmingly blue wave as many Republicans hung on in districts where Trump won by big margins in 2016.
Beto O'Rourke lost to Sen. Ted Cruz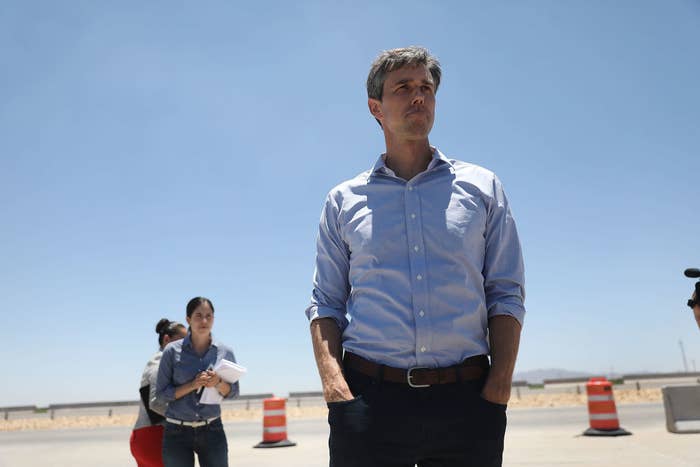 A last-minute endorsement from Beyoncé did not help Rep. Beto O'Rourke beat incumbent Texas senator Ted Cruz in one of the most closely watched races of the midterm elections. O'Rourke's grassroots messaging and relentless campaigning made him a Democratic rising star who presented a real challenge to Cruz in a deeply red state. But he couldn't defeat Cruz, making many O'Rourke fans very, very sad.
Obama-endorsed Andrew Gillum lost to Trump-endorsed Ron DeSantis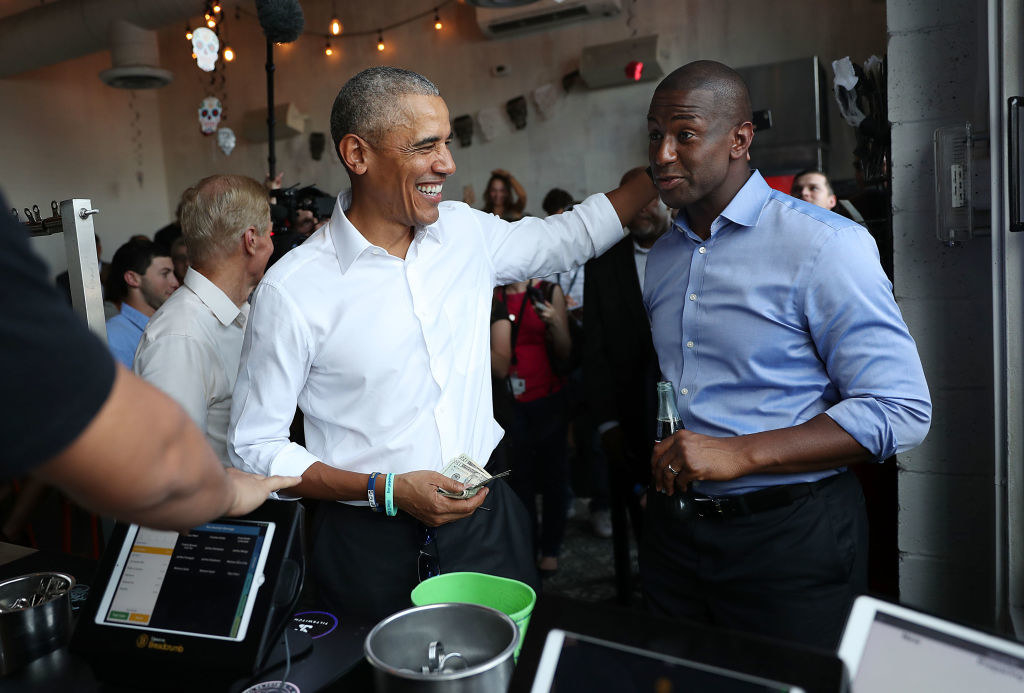 Barack Obama-backed candidate Andrew Gillum lost the Florida gubernatorial race to Trump ally Ron DeSantis after a hotly contested race that often delved into ugliness. Gillum — who would have been the state's first black governor had he won — was targeted by robocalls from a neo-Nazi organization, while DeSantis warned voters on Fox News not to "monkey this up" by voting for his opponent.
Gillum also delivered one of the biggest burns of the midterm elections, when he said this during a debate: "Now, I'm not calling Mr. DeSantis a racist. I'm simply saying the racists believe he's a racist."
"This was from the very beginning an extremely, extremely difficult task," Gillum said in his emotional concession speech on Tuesday night. "I sincerely regret that I couldn't bring it home for you."
A historic night of firsts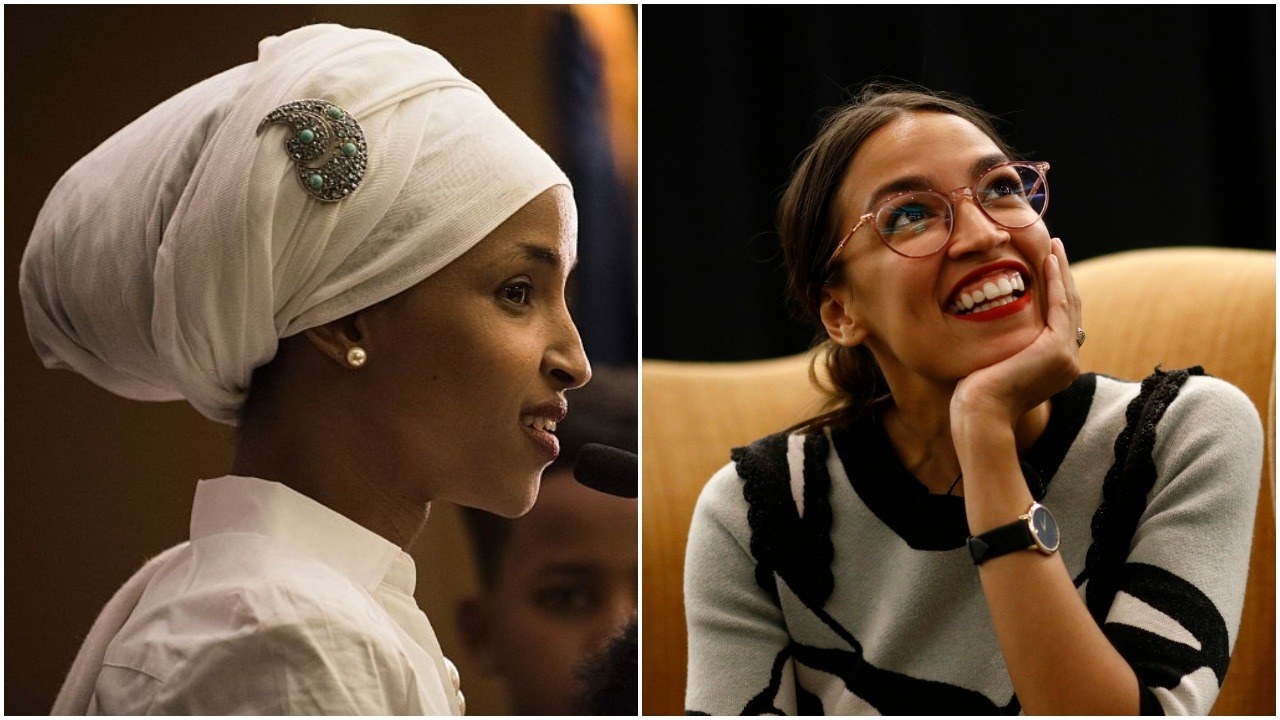 Tuesday was a night of historic firsts, especially for women, women of color, and LGBT candidates. More than 100 women were projected to win in the midterm elections — a record high.
Michigan Democrat Rashida Tlaib and Minnesota Democrat Ilhan Omar became the first Muslim women to be elected to Congress.
At 29, Alexandria Ocasio-Cortez, the former bartender from the Bronx and darling of progressive Democrats, became the youngest woman ever elected to Congress.
Deb Haaland and Sharice Davids won seats in the House of Representatives on Tuesday, becoming the first two Native American women in Congress.
Colorado Democrat Jared Polis became the first openly gay governor in the country.
It was also an election to remember for first-time voters — young, old, and new US citizens — who shared their heartwarming stories about casting their first ballot.
Some very controversial candidates won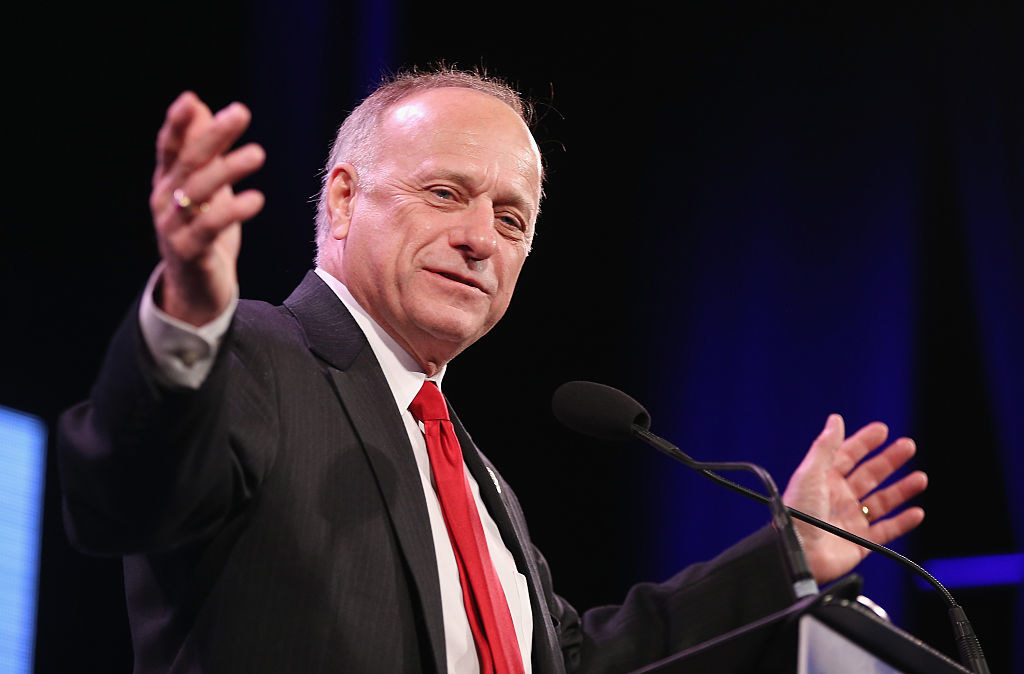 What about those viral ad candidates?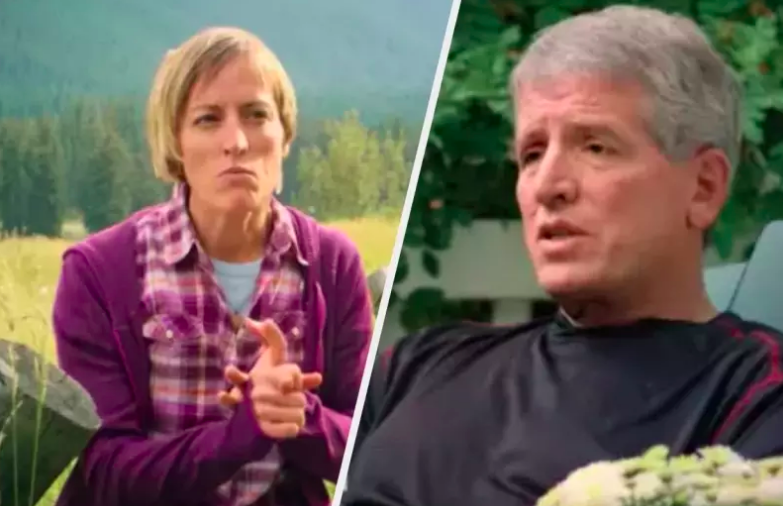 Republican Congressman Paul Gosar — whose own siblings famously urged voters not to elect him in a viral campaign ad for his opponent — won reelection in Arizona.
And retired Air Force pilot Amy McGrath, who got the nation's attention in a viral ad highlighting her career as a Marine, lost the Kentucky House race to Republican Rep. Andy Barr.
Failed celebrity endorsements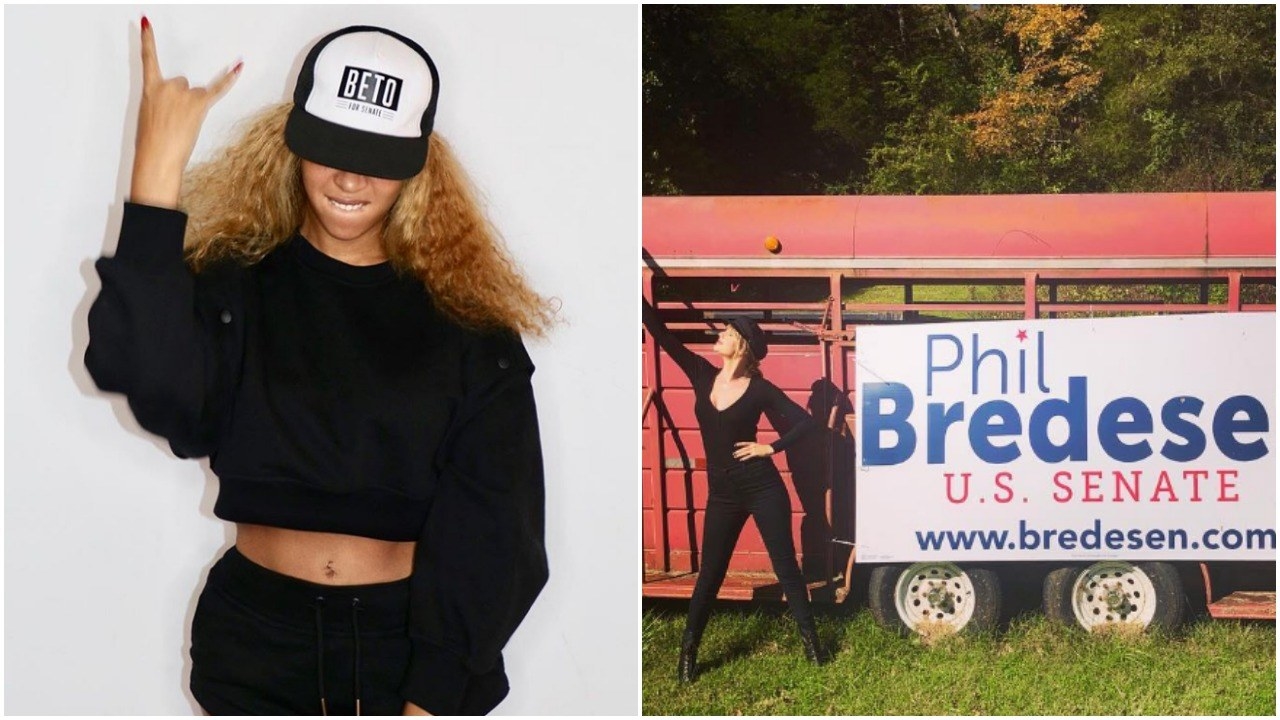 Beyoncé's endorsement of Beto O'Rourke for the Texas Senate less than three hours before the polls closed did not help the Democrat beat Republican Sen. Ted Cruz. Taylor Swift's surprise endorsement of former Gov. Phil Bredesen also did not help him beat Tennessee Republican Marsha Blackburn for a US Senate seat.
Voting problems: Long lines, broken machines, no power, and crappy weather
Heartwarming moments at the polls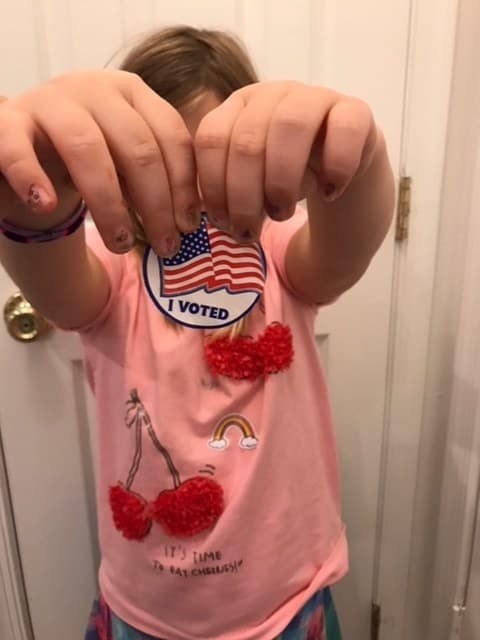 Area dad and former BuzzFeed News reporter McKay Coppins thought his 5-year-old daughter Ellie was upset when she didn't get to go voting with her parents on Tuesday. So Coppins took her back to the polling station and explained the wonders of democracy to her. Turns out, Ellie wanted to go boating, not voting.
A 77-year-old Texas voter with an oxygen tank and a "Beto for Senate" T-shirt won hearts on the internet when she was moved to tears while discussing the Democratic candidate at her polling place.

People also got very emotional when a 73-year-old Georgia man presented Democratic candidate for governor Stacey Abrams with a bouquet of roses on behalf of the women in his family who have died and could not witness the progress the candidate has made thus far. Her race has not been called yet.
Hoaxes and misinformation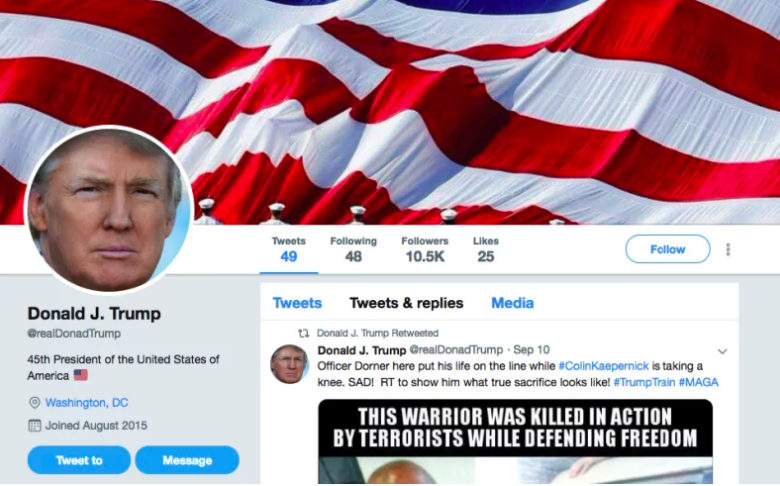 A fake Donald Trump Twitter account with more than 10,000 followers spread several hoaxes on Tuesday before being suspended by Twitter. The hoaxes included one about the wrong voting date, a false claim about Antifa members pretending to be Trump supporters by wearing MAGA hats, and an offer for free MAGA hats that linked to a pornographic clip.
A best-selling conservative author spread a false claim on Twitter by saying that busloads of "illegals" were caught at the Texas border with cash in hand, on their way to vote for Beto O'Rourke. There were several other hoaxes and dubious claims on Election Day.