This is Larry Schweikart, a retired professor of history and coauthor of the No. 1 New York Times best-seller A Patriot's History of the United States.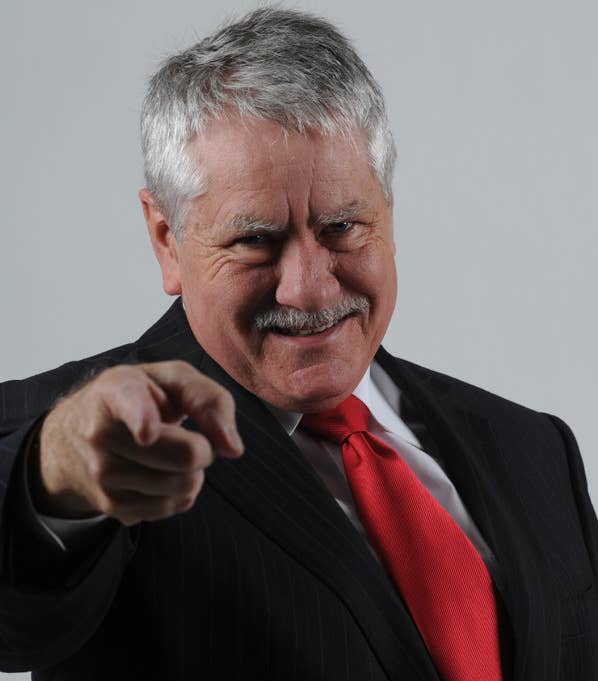 And here's an Election Day tweet from Schweikart that falsely claimed busloads of "illegals" were caught at the Texas border with cash in hand, on their way to vote for Beto O'Rourke: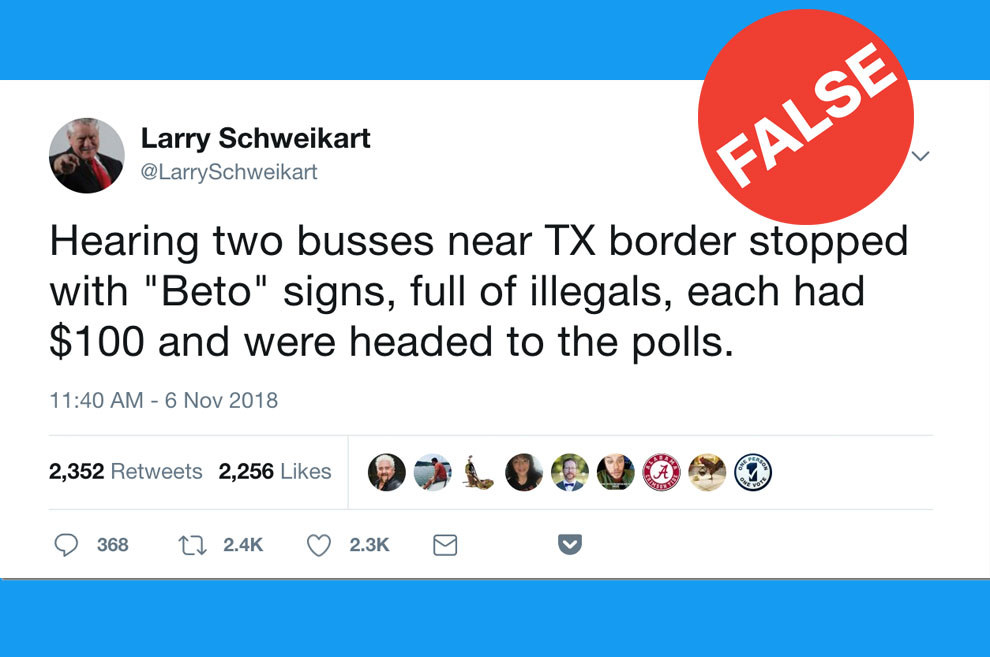 BuzzFeed News reached Schweikart by phone to ask where he heard this information, and why he chose to spread it to his more than 50,000 followers.
"You gotta look on freerepublic.com to find that, that's where I found it," he said. "It was a header of an article."
Freerepublic.com is a conservative site that aggregates news and hosts discussion forums. A search didn't turn up anything, aside from a discussion thread that began when someone posted a link to Schweikart's tweet.
He said he's not concerned whether the information is true or false. "Well, it's just a report. Hey, fake news, right?"
"I'm only countering what goes on on the other side. The New York Times has yet to retract one in a billion articles so, no, it wouldn't bother me" if the information is false, he said.
Schweikart's false tweet has received more than 5,000 likes and retweets as of this writing.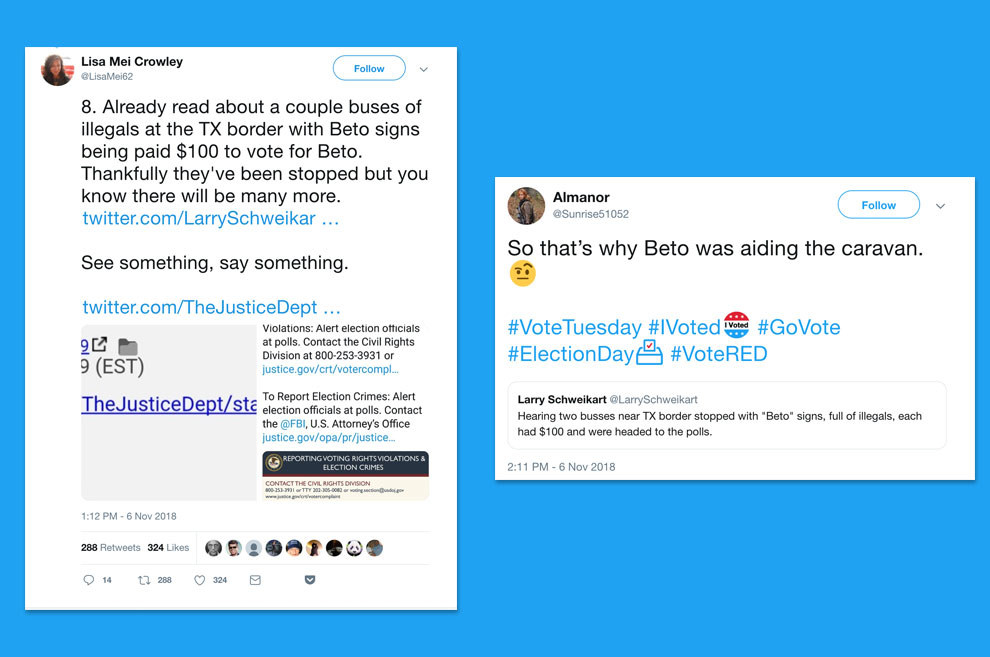 "That's nothing," he said of the engagement, "I've got 56,000 Twitter followers and I was just on Rush Limbaugh for 20 minutes."