A 77-year-old Texas voter has won the hearts of thousands online after she was moved to tears when discussing seeing Democratic Senate candidate Beto O'Rourke at her polling place.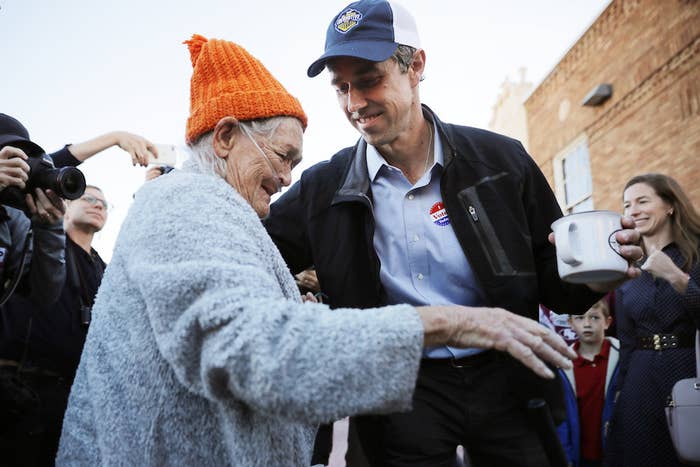 Pamela Aguirre went to cast her ballot at El Paso Community College, where O'Rourke also voted with his family.
Aguirre was pictured with the candidate in a Getty Images photo of the event, and
she proudly showed MSNBC correspondent Garrett Haake her "Beto for Senate" T-shirt.
She teared up when Haake asked what it meant to meet O'Rourke, and she said she got so emotional "because we think he is pretty important."
She said O'Rourke means so much to her "because he represents everything that Donald Trump isn't."
Aguirre said if O'Rourke wins his race against Sen. Ted Cruz, it would mean "everything."
"It'll mean that, by gosh, we all still have a chance to have a decent country, with decent values, with decent relationships with other people," she said.
Many people watching the interview were very moved by Aguirre and her words.
Many agreed with her.
"Pamela, is all of us now at this moment."
Also, a lot of people are just in love with Pamela now.
And they need more.
They want a Beto and Pamela reunion ASAP.
Haake said talking to Aguirre was his "favorite interview of the entire campaign."
"Thank you Pam!" he tweeted.