A fake Donald Trump Twitter account with more than 10,000 followers had been spreading hoaxes on Election Day.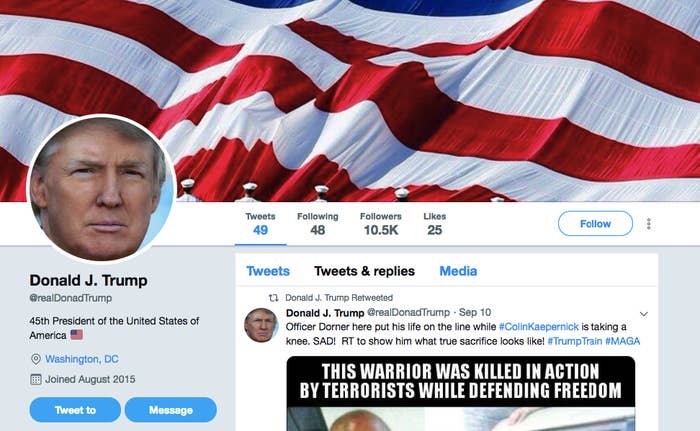 The account, which had existed since 2015, was suspended six minutes after BuzzFeed News asked Twitter about it. The account used the username @realDonadTrump, which omitted the "L" in Donald but otherwise resembled the president's real account.

Before being taken down, it targeted Republicans with a hoax about the wrong voting date. By far, its most successful tweet was a false claim about Antifa members pretending to be Trump supporters by wearing MAGA hats.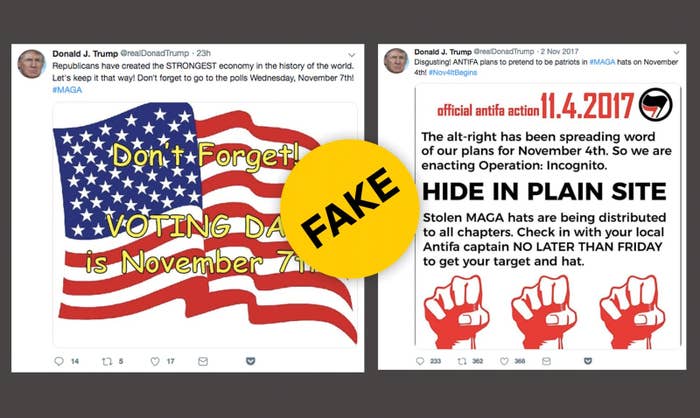 The account also trolled Trump supporters with offers of a free MAGA hat. When people clicked on the link, they were taken to a website hosting a vintage viral video called "2 Girls, 1 Cup," which depicts a graphic sex act.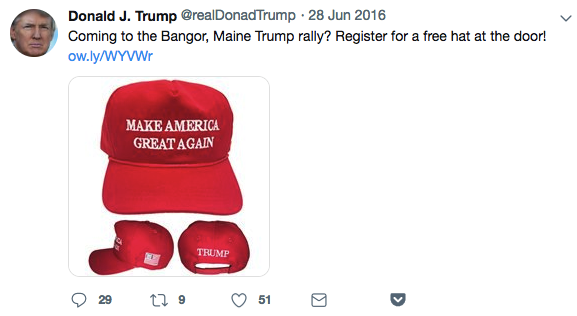 Twitter did not comment on why the account was allowed to operate on its website for potentially three years.