Literally Just A Big List Of Facebook's 2018 Scandals
Mark Zuckerberg began the year promising that he would fix Facebook. He didn't, and 2018 has only presented more problems.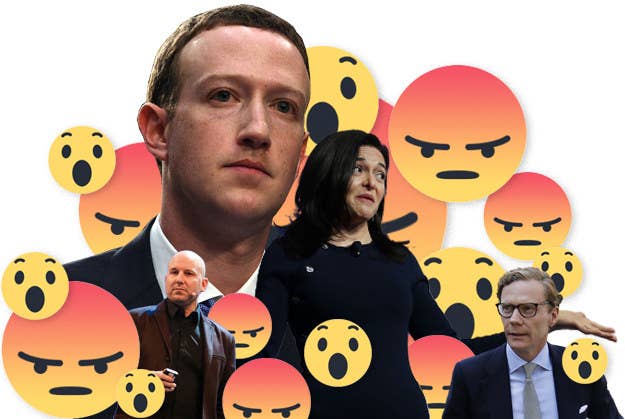 If you thought 2018 was tough for you, imagine being a staffer in Facebook's public relations department. Facebook CEO Mark Zuckerberg began the year by pledging to fix the company's problems, but instead 2018 turned into 12 months of mea culpas, self-inflicted scandals, and screwups. "This has been a challenging time," a Facebook spokesperson told BuzzFeed News for a story detailing internal infighting and finger-pointing. "But we are more determined than ever to continue making progress on the issues we've faced." Fair enough! In the meantime, here's a look back at the year that was:

Image sources: Getty Images (12); Facebook; WhatsApp illustration by Vahram Muradyan for BuzzFeed News.
Topics in this article