A few months before Christopher Wylie helped build Cambridge Analytica, and five years before he helped bring it down, the data scientist had already settled on an ambition: "I want to build the NSA's wet dream," he told an acquaintance.
That was October 2013, and Wylie, in his early twenties, was gathering massive amounts of personal data as research director for SCL Group, a contractor that did military and political campaign work. He was also trying to raise money for his new startup concept — then called Arg.us — that would ingest users' social media activity and use it to build "psychographic" profiles that marketers could use to identify our personalities and, possibly, influence our behavior.
Now Wylie is a central figure in one of the biggest stories in the world — though nobody can quite figure out what the story is. Is Cambridge Analytica a sinister conspiracy, or a high-flying fraud? Are the victims the political campaigns they worked for, or the citizens they targeted with ads? And is Wylie himself an altruist whistleblower, or a conspirator who got cold feet?
An investigation by BuzzFeed News suggests some answers to those questions. For one thing, the scale and ambition of Wylie and his future colleagues' data gathering was no facade: Wylie was planning to build a company that could take what millions of people share online every day — such as likes or status updates on Facebook — and turn it into actionable data that could be sold to whoever was willing to pay. It also reveals that before Wylie blew the whistle, he was well aware how behavioral micro-targeting could be applied to business and politics — and how it might be abused.
According to documents obtained by BuzzFeed News and interviews with people who knew Wylie, the young data scientist was enthralled by the idea of a tool that years later would be used to create detailed psychological profiles of the US electorate ahead of the 2016 presidential election. These documents, provided by three sources who verified their identities and connections to Wylie, but declined to be named, include presentation slides, online correspondence, employment contracts, and work prospectuses.
But while the documents do not always cast Wylie — touted by some as "The Millennials' first great whistleblower" — in a flattering light, they also do not call his claims into question. In fact, they bolster the substance of the reporting by the New York Times and the Observer about Cambridge Analytica, and add credibility to the allegations Wylie has made to the press since last Friday. And if the documents reveal the Canadian citizen as a complicated figure, that places him in a long line of conflicted and complex whistleblowers.
Wylie responded to questions through his lawyer, Tamsin Allen, who noted that her client "has made several flippant and stupid comments in text messages and instant messages, which he regrets."
"He is coming forward to given [sic] public attention to serious issues, including the ethics and wrongdoing of [Cambridge Analytica]," Allen said in an email to BuzzFeed News. "He fully accepts his share of responsibility in setting up CA, and has proactively worked with both UK authorities and the media to give attention to the issue."
In October 2013, five years before he came clean on Cambridge Analytica, the voter-profiling company he helped create, Wylie was pitching what may have been its sister company. At the time, Wylie was employed by SCL Group, where he oversaw the gathering and analysis of large bundles of personal data. While Wylie was young, he had already volunteered for Barack Obama's 2008 presidential campaign and worked on Canadian elections, allowing him to see the foundation for something far more significant.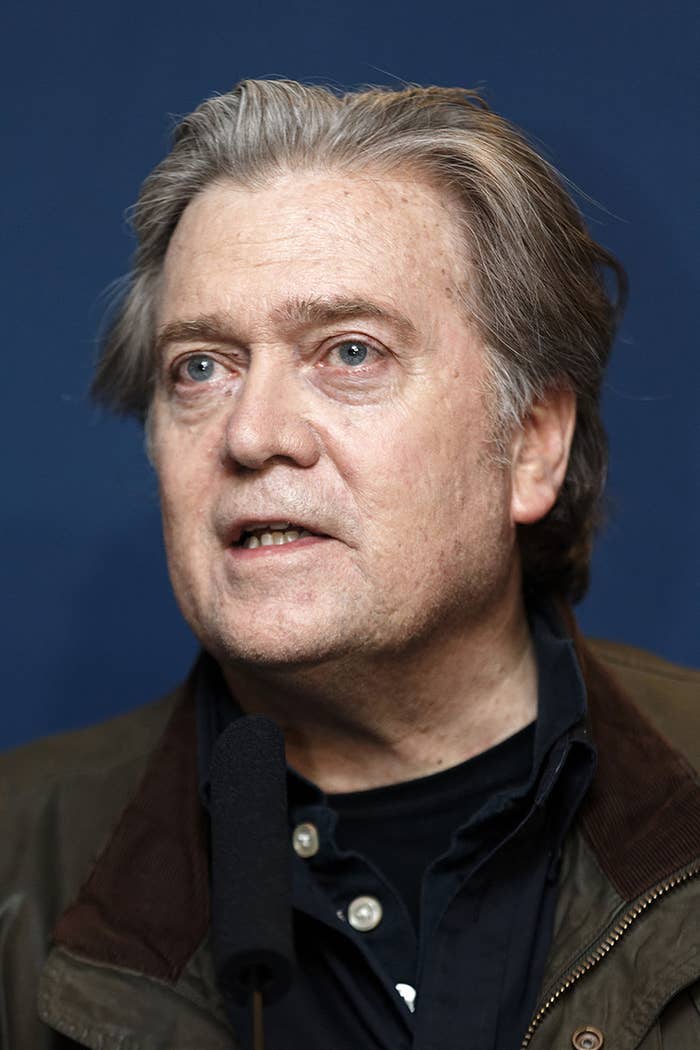 In one exchange from the documents obtained by BuzzFeed News, Wylie noted that it was relatively easy to determine someone's psychological disposition simply by analyzing a few weeks of their internet browsing. Add their social media activity to the mix, he theorized, and you could probably anticipate how someone might behave in various scenarios. "You could combine all their data exhaust to create a super model of behaviour and apply hyper-targeting compliance gaining techniques to make people buy stuff," he explained to a source.
In the press, Wylie has expressed remorse over his role in developing what he called "Steve Bannon's psychological warfare tool." But his earlier correspondence suggests he was acutely aware of how the data collection techniques that he was developing might be used. "Our goal is first to make it an extremely profitable company," Wylie wrote in late 2013 about his new startup. "Then we will cleanse our souls with other projects, like using the data for good rather than evil. But evil pays more."
Government Dirty Work
In late 2013, Wylie, a Canadian data scientist who was then finishing his PhD in fashion forecasting at the London College of Fashion, was mulling over his next move after SCL, a government and elections contractor where he was working as a research director. There were things he didn't enjoy about the job, including his boss, eventual Cambridge Analytica CEO Alexander Nix, and his lack of equity in the company. But he was worried about losing his visa if he left SCL without a backup plan. So while he continued his day job, Wylie dreamed up a startup of his own, telling friends he wanted to create "the NSA's wet dream."
As a research director at SCL's elections division, Wylie had few illusions about the kind of work his firm did. Chatting with a friend in late 2013, he readily volunteered that the company aided coups and handled "government dirty work," alluding to work in Trinidad and Tobago. In that country, Wylie claimed to have data that was so granular that he could tell what kind of pornographic video a user was watching. "This one user was watching girls fucking plantains and then started looking up plantain recipes," he claimed.
"This one user was watching girls fucking plantains and then started looking up plantain recipes."
"We might be building a predictive crime data system [in Trinidad]," Wylie told one person later in 2014, comparing it to the Tom Cruise movie Minority Report. (His lawyer declined to answer specific questions about her client's work in the country.)
In late 2013, Wylie, as an SCL employee, met then–Breitbart News leader Steve Bannon who in turn introduced him to hedge fund magnate Robert Mercer. In Mercer and his daughter Rebekah, Wylie saw potentially powerful backers, ones that might even fund his own startup. To one person, he mentioned the possibility of the Mercers becoming his first client if he were ever able to separate himself from SCL and start his own venture. But that was tricky. He had a contract with SCL and Mercer was already paying his employer.
Mercer did not respond to a request for comment. A source familiar with the matter said that the relationship was purely between Mercer and Cambridge Analytica, and that there was no arrangement between Renaissance Technologies, the hedge fund Mercer ran until last year, and the data firm. Late 2013 communications from Wylie seen by BuzzFeed News, however, refer to an investment from Renaissance as being "on track." Wylie's attorney told BuzzFeed News her client does not recall speaking to any of the funders of CA about this.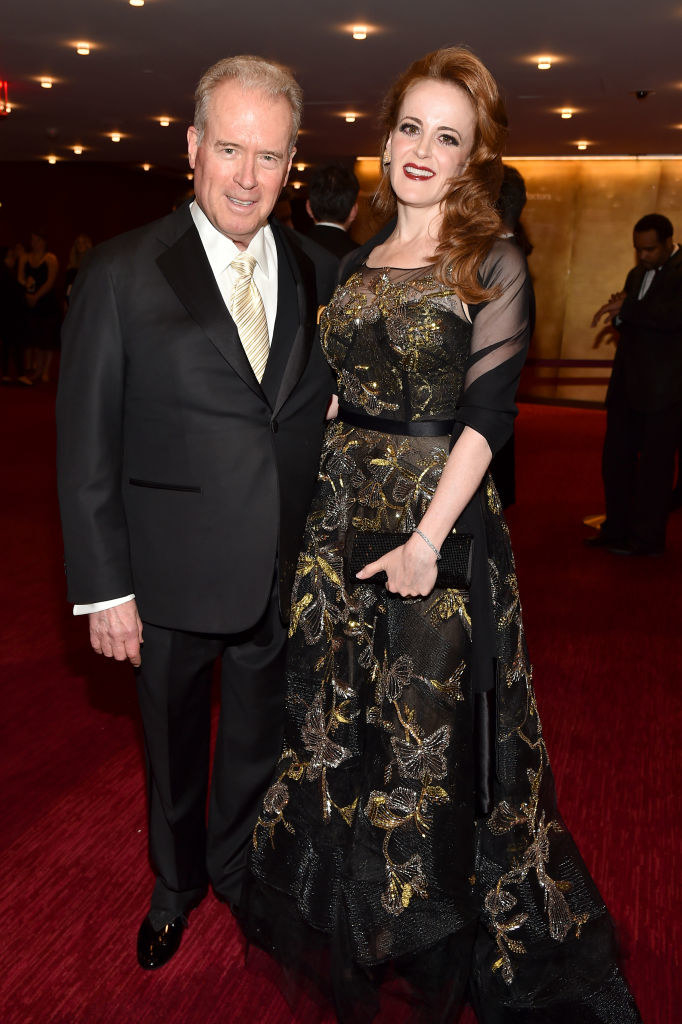 Wylie seemed unfazed by any potential legal tie-ups that came with his SCL employment. Instead, he soldiered on, bragging to friends about gaining access to a set of unknown Facebook data that would significantly bolster his research. "Everything is 150% above board and legal and ethical," Wylie explained in early 2014.
It's not clear just what kind of Facebook information Wylie was discussing here; Through his attorney, he insisted his startup had no assets or data. But given the news of the past week, it may well have been a nod to the information collected by Aleksandr Kogan, the Cambridge University data scientist who's been accused of handing over some 50 million Facebook profiles to third parties in violation of Facebook's terms of service. Now a key figure in the firestorm surrounding Cambridge Analytica, Kogan has claimed he was unaware of how SCL and Cambridge Analytica was using his data.
"We have a responsibility to protect your data, and if we can't then we don't deserve to serve you," Facebook CEO Mark Zuckerberg said in a statement Wednesday about Cambridge Analytica. "I've been working to understand exactly what happened and how to make sure this doesn't happen again."
Wylie's presentation for Arg.us did not mention what kind of data it had access to, but it did tout that his small team had experience with the UK and Canadian governments, the Obama 2008 campaign, and secretive Silicon Valley data analysis company Palantir Technologies. The deck also mentioned that employees at the startup in their previous lines of work "had secured USD $15 million in project finance from a major US hedge fund" — likely referring to Mercer — and said the company was hoping to raise $15 million to $20 million for up to a 20% equity stake.
"The American consumer market has never been more fragmented," read one slide. Another showed the company's first line of business was an estimated $5.2 billion opportunity in politics, complete with logos of the GOP elephant and Democratic donkey.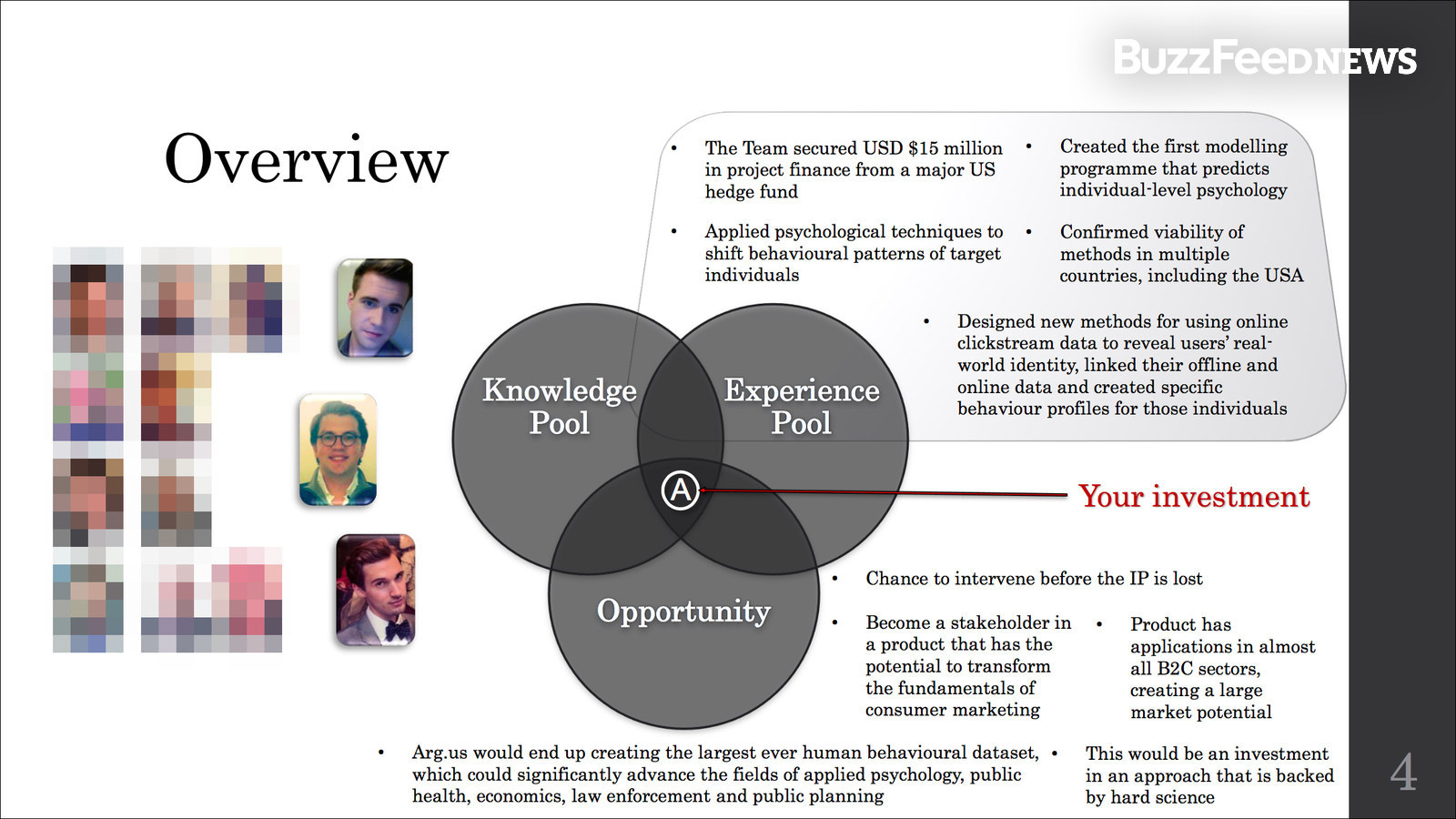 "Crazy Evil Russian"
Wylie pitched his company — which he cofounded with SCL colleagues Tadas Jucikas, a data scientist, and Brent Clickard, a psychologist — to several Silicon Valley and European venture capitalists in 2014, eventually changing its name from Arg.us to Eunoia Technologies. UK incorporation documents show that Eunoia — Greek for "beautiful thinking" — was later registered in May 2015 to an individual named Mark Gettleson. According to a source, Gettleson, who did not return a request for comment, ran marketing for the company. Allen said that Arg.us was "never a serious pitch" and called Eunoia "a personal service company that has no data or assets."
Wylie's brief stint trying to launch a startup was largely defined by his quest to fund his endeavor. And based on documents, he appeared to have been largely agnostic about where that funding would come from. Around the time he started thinking about starting the company, he was already discussing with friends his close connections to wealthy Russians. In one correspondence, he said he was worried about taking their money because they lacked technological expertise but found the idea of working for a "crazy evil Russian" quite intriguing.
Recently, Wylie has seemingly had a change of heart. In public interviews since identifying himself last week, he criticized Kogan, who he said flew back and forth between Russia and did research at a St. Petersburg university. Wylie also spoke about Cambridge Analytica's contact with Russia's second-largest oil company, Lukoil, over some questionable project proposals.
One San Francisco–based investor who spoke to Wylie about his startup in January 2014, but declined to invest, showed BuzzFeed News an email that he received about the startup. That note claimed Wylie's technology had been tested on political clients and could profile someone's real-world personality and motivations based on what they did online.
Jucikas, also Wylie's former roommate, and Clickard, who have since gone on to create their own company together, said in an email to BuzzFeed News that "it is factually incorrect to suggest that [Jucikas and Clickard] had planned to leave SCL's Elections division to start their own company in 2014, not least because [Jucikas'] employment contract involved restrictive covenants for work in similar areas." A slide from Arg.us's 2014 pitch deck features photos of Jucikas and Clickard as well as Wylie. A handful of 2014 emails, drafts of business cards and stationery, and an audio recording reviewed by BuzzFeed News suggest Jucikas was heavily involved in Eunoia's planning and development.
"It was like, 'Hey we have a whole bunch of data on a whole bunch of people, and we don't have any problems showing you!'"
One source, who attended the same Victoria, British Columbia high school as Wylie and ended up doing graphic design work for Eunoia in 2014 and 2015, recalled meeting with Wylie and Jucikas on several occasions. At one dinner meeting in London, Jucikas brought out his computer to show a rough mockup of what he, Wylie, and Clickard had been building. According to the source, it showed a map of the US with pinpoints that, when clicked, would surface personal data on an individual, including location, political leanings, and age. The source was unclear where the data that fed that tool came from.
"What really surprised me with all this is how nonchalant they were about this," the source said, noting that Eunoia's founders spoke openly about their political and elections work. "It was like, 'Hey we have a whole bunch of data on a whole bunch of people, and we don't have any problems showing you!' What are the ethical questions about this?"
Trying to Accept Responsibility
Wylie's pitch deck for Arg.us and documents for Eunoia never mentioned what kind of specific data sets Wylie and his team had access to, and his lawyer told BuzzFeed News that the former was never a real company while the latter had no data. But conversations Wylie had with people in 2014 showed that he spoke freely about what kind of data he could tap into while at SCL. In one conversation with a source, he said he was pulling favors with friends at Facebook to get data. Later that year, Wylie claimed that he had a data set that had consumer data records matched to 10 million Facebook profiles and 45 million LinkedIn profiles.
Whatever information Wylie had access to, his hope was to create the world's largest information database on people. "In theory we could change the world in a positive way," he wrote in one correspondence. "We would create one of the world's largest population datasets that could massively revolutionise all kinds of scientific research."
"In theory we could change the world in a positive way."
Wylie, who left SCL and Cambridge in the summer of 2014, also bragged to associates about meetings he had with potential corporate clients, including Walmart, Monsanto, the American Petroleum Institute, Burberry, DKNY, Ford, and Virgin. Wylie even claimed he'd been invited to a meeting with the Department of Defense's Defense Advanced Research Projects Agency, or DARPA.
Another document obtained by BuzzFeed News details Eunoia's "microtargeting" products, many of them explicitly tailored for use in elections. "Standard practice in political campaigns currently targets demographic factors, such as gender, age, region, and ethnic background," it reads. "However, we feel that demographics are too superficial because true diversity goes beyond what we look like. We don't believe in a hyphenated America."
The document goes on to list a dozen products and services, among them "psychographic microtargeting," "addressable TV microtargeting," "multi-agent system voter behavior simulation," and "message testing & development."
Ken Strasma, a former Obama campaign staffer, confirmed in an interview with BuzzFeed News that he had been advising Wylie and Eunoia, noting that he thought Wylie's idea was mainly going to be applied to "predictive analytics for fashion."
"Their focus was on psychographics, but I don't think they got to a point where they actually identified data assets," he said, adding that he did not think they were using any Facebook data sets. "I know they talked with us about how to get access to voter data…and I know they had talked about [the] concept of using Facebook apps to collect data."
"There were discussions about politics and some other ex CA staff wanted to continue working in Republican politics," Wylie's lawyer, Allen, said. "However they parted ways with Mr Wylie to set up their own company that does work for Republican clients. ... Mr Wylie has not worked for Republicans since leaving CA and does not wish to in the future."

Eunoia never got off the ground as its founders had different views about how the company should be run, according to Allen. The unnamed graphic designer who did work for the startup said that Wylie and its other cofounders slowly stopped responding to his requests in 2015, noting that it's possible it never launched because of the data scientists' past relationships or contractual obligations with SCL. After several years in dormancy, Eunoia was formally dissolved in October 2017, according to UK business records.
While a source called Arg.us/Eunoia a precursor to Cambridge Analytica, Allen maintained that they were completely separate entities and that her client eventually left his position because of a "toxic work environment." "Mr Wylie has not worked for any CA clients, Republicans or alt-right projects since leaving CA," she said in an email.
Before and after he left SCL and Cambridge Analytica in late June 2014, Wylie seemed to have few qualms about the Republican party in messages viewed by BuzzFeed News. In one, he mentioned how "hipster liberal vegetarian european gays" are taking over the Republican Party. Another, sent following the US midterm elections in 2014, included a link to an article about Republicans winning eight out of nine key Senate races, alluding to the idea that SCL and Cambridge Analytica helped these clients.
Still, Wylie wasn't wedded to working for one party or ideology. According to one source, he claimed he was in conversations with Hillary Clinton's campaign and held out hope that she would possibly hire his startup. That never happened.
On Tuesday, at the Frontline Club, Wylie was praised for coming forward with the information and revealing to the world what he had done. One crowd member, however, didn't seem too pleased. Recalling whistleblowers like Daniel Ellsberg, Edward Snowden, and Chelsea Manning, who risked imprisonment and severe punishment for coming forward with important, confidential information, she asked a question that seemed to bury deep into Wylie's soul: "You came from the dark side. How are you going to redeem yourself?"
Wylie tried to answer the question before pausing, gathering his thoughts, and trying again.
"I'm not saying that I am doing good for the world, yet," he said. "I'm saying I'm taking the first step to own up to something that I had a really fundamental role on."
"I'm trying to accept responsibility." ●
CORRECTION
Christopher Wylie attended high school in Victoria, British Columbia. An earlier version of this story misstated the school's location.
CORRECTION
Tasmin Allen called Eunoia "a personal service company that has no data or assets." A previous version of this post misquoted her using the past tense.
Additional reporting from Joe Bernstein, Davey Alba, and Charlie Warzel.