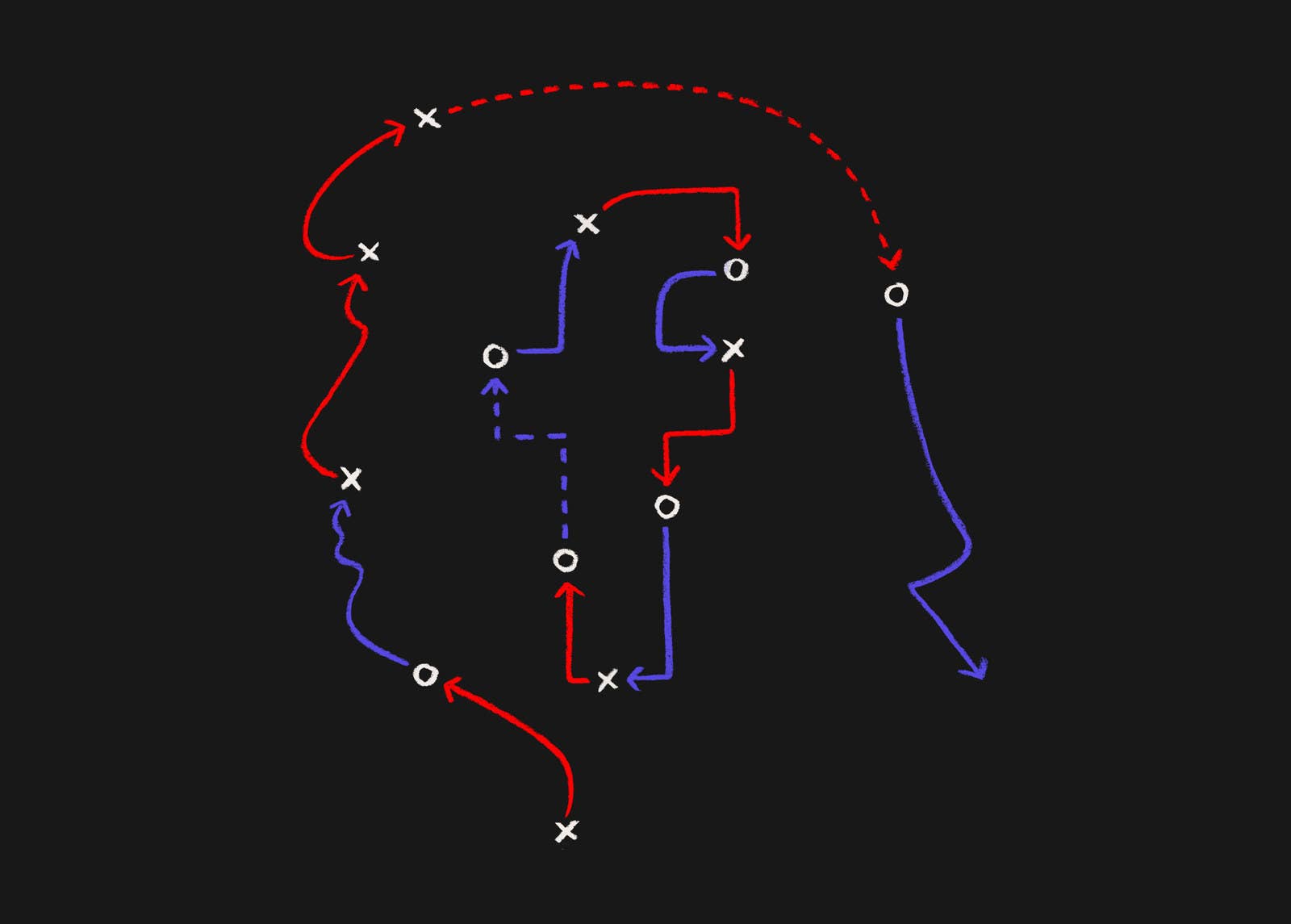 In the days following Donald Trump's election victory over Hillary Clinton, Facebook CEO Mark Zuckerberg placed a secret, previously unreported call to the president-elect during which, sources told BuzzFeed News, he congratulated the Trump team on its victory and successful campaign, which spent millions of dollars on advertising with Facebook.
The private call between Zuckerberg and Trump, which was confirmed by three people familiar with the conversation, is just one in a series of private endorsements from Facebook employees of the Trump campaign's ad efforts on the platform. The company declined to comment on the call. The White House press office did not respond to a request for comment.
While Facebook has been reluctant to publicly acknowledge how well Trump used its social network to reach voters, it has celebrated the Republican presidential candidate's campaign internally as one of the most imaginative uses of the company's powerful advertising platform. In addition to interviews with Trump campaign staffers and former Facebook employees, BuzzFeed News obtained company presentations and memos that show the social media giant viewed Trump's campaign as an "innovator" of a fast-moving, test-oriented approach to marketing on Facebook.
These memos and presentations indicate Facebook took the methods it learned from the Trump campaign to further refine a marketing model called "Test, Learn, Adapt" (TLA), which it currently uses to assess its own advertising. These internal documents are a candid recognition by Facebook of the GOP candidate's advertising success and reveal the degree to which the company views Trump not just as a potential regulator or a source of misinformation, but also, above all, a valued customer.

SWAYING SENTIMENT
The Trump campaign was able to sway voting sentiment via Facebook advertising with a rapid testing approach, according to a late-2017 Facebook marketing team note on TLA, which discusses the example set by the Republican candidate's advertising strategy to drive donations and voter turnout.
The company touted the lessons it learned from the Trump campaign for its current "Here Now" effort, a multimillion-dollar advertising push to assuage users' privacy concerns and the glut of misinformation cluttering the platform. In addition to primetime television spots and "False news is not your friends" bus ads, the effort also included marketing on the Facebook platform itself, where the Zuckerberg-led company fed messages to some of its more than 2 billion users that were calibrated with the help of the TLA ad-testing methodology.
"In reality, Facebook loved us during the campaign," Gary Coby, the 2016 Trump campaign director of digital advertising and fundraising and RNC director of advertising, told BuzzFeed News. "Their team was heavily involved because it was a great learning experience and Hillary's team was not doing much."
Another former Trump staffer, speaking on background, confirmed the company was impressed with the campaign's efforts: "Their team showered tons of praise on our team."
In response to questions from BuzzFeed News, Facebook noted that the company offered the same level of support to both campaigns, reiterating its responses to Congress following Zuckerberg's appearance in front of both the House and Senate in April.
"While we offer insights into how our products work and provide technical support, campaigns make their own decisions about how to use our tools," Katie Harbath, Facebook's global politics and government outreach director, said in a statement to BuzzFeed News.
Trump staffers and Facebook's internal memos, however, make it clear that it was the Republican presidential candidate's campaign that used those tools to much greater effect. In an internal presentation document from 2017 obtained by BuzzFeed News, one Facebook marketing group suggested that the company "bring in innovators," specifically naming the Trump campaign, to brainstorm how it could refine its own ad strategies.
A Facebook spokesperson said the company did not end up inviting anyone from Trump or Clinton's campaign to present on their use of Facebook. "Our work with the Trump team was similar to that of any major client we have," the spokesperson said.
Facebook's reticence to publicly weigh in on the Trump campaign's use of its ad platform has rankled some within the former campaign. "I believe Facebook was a great platform for the president," Trump 2016 campaign digital director Brad Parscale, who is now serving as Trump's 2020 campaign manager, told BuzzFeed News. "I'm completely disappointed that Facebook won't step up and announce to the world how well we used the platform and that we changed the way Facebook advertising will work in the future."
So far, any praise for the Trump campaign's use of the platform has been made in private. In April, Bloomberg reported that Facebook internally circulated a white paper just after the election that showed that Clinton spent $28 million from June to November 2016, while testing 66,000 different ads. In comparison, Trump spent $44 million in that period and tested 5.9 million versions of ads, suggesting his campaign's Facebook strategy was "more complex than Clinton's and better leveraged Facebook's ability to optimize for outcomes."
Parscale has echoed those comments, explaining on 60 Minutes last year that the site obsessively tested ad creative and messaging — up to 100,000 different versions per day of different ads. That involved "changing language, words, colors, changing things because certain people like a green button better than a blue button," he explained to 60 Minutes, outlining the automated alterations that were made to spit out different versions of an ad. "Some people like the word 'donate' or 'contribute.'"
Facebook declined to comment on the white paper.
"FACEBOOK AS IT WAS MEANT TO BE USED"
People familiar with the Trump campaign described a close working relationship with Facebook throughout the campaign. In a statement to BuzzFeed News, Facebook said it "provided advice on best practices including insights on which ad formats were generating the best performance results and how to use their insights to determine best strategies." The company also noted that most of the work of building and scaling ad campaigns was executed by "third-party vendors."
While Test, Learn, Adapt had been used by Facebook with other customers before the Trump campaign, documents show that following Trump's victory, the company used the presidential campaign as a key example of the method's efficacy. Described by one former employee as "glorified A/B testing" — a common method of running experiments by changing one variable — TLA involved developing "many ad combinations" using different "messaging," "creative," "format," and "delivery," according to a late-2017 internal Facebook presentation. A client would then test each combination "against the smallest possible audience" on Facebook, with the one generating the most engagement being scaled to a full audience.
The late-2017 presentation said that TLA had already been employed by three different internal Facebook marketing efforts, including a campaign for Facebook's Craigslist competitor, Marketplace, and to test advertising "to improve perception of information integrity on Newsfeed" to users in Brazil and Indonesia.
That same strategy was also employed on Facebook's advertising tests for News Feed within the US as part of the current Here Now campaign, according to a former employee and confirmed by a company spokesperson, with millions of Facebook users now opening up the social network's app or website to see ads proclaiming "Clickbait is not your friend" or "Data misuse is not your friend."
"Those learnings were taken directly from the Trump campaign," said the former employee, who declined to be named. "Trump used Facebook as Facebook was meant to be used."
Still, you won't hear any current Facebook executives saying that publicly.
"They should have been out celebrating our work like they did with Bernie and Obama," Coby told BuzzFeed News. "They gave us the same tools, but we took it to another level and showed them how to use their own platform in a way commercial and political marketers haven't seen before." ●