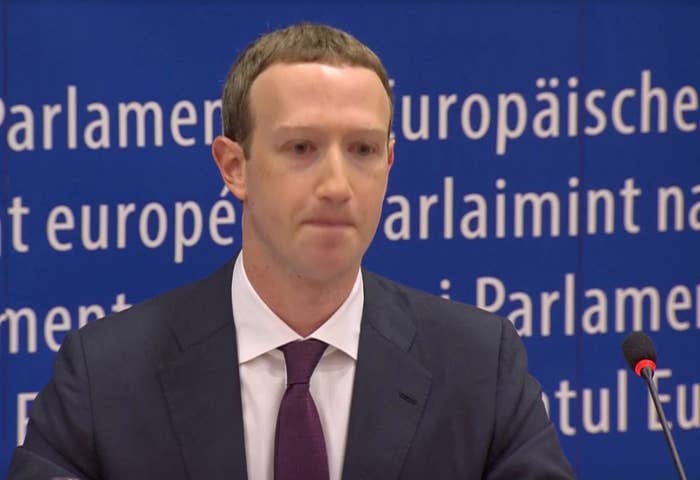 Facebook said Tuesday that it maintained privileged data-sharing partnerships with several Chinese electronics manufacturers, sparking concerns from at least one US senator that user data could have found its way onto foreign servers.
The company said that it had agreements from as far back as 2010 with Huawei, Lenovo, Oppo, and TCL, allowing those Chinese firms to collect user data including address books, likes, and friendships to help them develop Facebook apps for their phones. American intelligence agencies have monitored Huawei for its close relationship with the Chinese government in the past and warned US entities about conducting business with the company.
"Huawei is the third largest mobile manufacturer globally and its devices are used by people all around the world, including in the United States," said Francisco Varela, Facebook vice president of mobile partnerships. "Facebook's integrations with Huawei, Lenovo, Oppo, and TCL were controlled from the get-go — and we approved the Facebook experiences these companies built."
A Facebook spokesperson told BuzzFeed News that the company would end the Huawei partnership, one of about 60 with device makers including Apple, Samsung, and BlackBerry, by the end of this week. The company said about half of those partnerships had already ended based on a decision made in April to alter certain aspects of Facebook's relationships with developers. That came following public and governmental scrutiny for the company's role in the mishandling and sharing of user data in the Cambridge Analytica scandal.
"Concerns about Huawei aren't new — they were widely publicized beginning in 2012, when the House Permanent Select Committee on Intelligence released a well-read report on the close relationships between the Chinese Communist Party and equipment makers like Huawei," Sen. Mark Warner said in a statement. "The news that Facebook provided privileged access to Facebook's API to Chinese device makers like Huawei and TCL raises legitimate concerns, and I look forward to learning more about how Facebook ensured that information about their users was not sent to Chinese servers."
In April, the Federal Communications Commission voted to proceed with a plan that banned federally subsidized telecommunications providers in the US from working with suppliers like Huawei that had been deemed potential threats to national security. Last month, the Pentagon banned the sale of phones from Huawei and ZTE, another Chinese device maker, from military exchange stores.
Facebook stressed that its partnership with Huawei permitted the manufacturer to store user data only on mobile devices, and not on the company's servers. A Facebook spokesperson said that some partners had the ability to store user data on company servers to improve a device's Facebook experience, but could not immediately comment on whether Lenovo, Oppo, or TCL had that capability.
The New York Times was the first to report on Facebook's relationship with these Chinese companies, after publishing an in-depth story on Sunday that highlighted how the social media giant gave phone manufacturers access to data on users and their friends, sometimes without explicit consent from those individuals. In response, Facebook countered with a blog post of its own, stating that there had been no evidence of misuse of that data by its partners and that those agreements were in place to create Facebook experiences on mobile phones prior to the prevalence of Apple's iOS and Google's Android operating systems.
Facebook has been banned in China since 2009, though the company has been reportedly exploring ways to gain access to the world's most populous country. CEO Mark Zuckerberg has openly courted Chinese president Xi Jinping, learning Mandarin and even offering the leader the chance to provide a Chinese name to his first child in 2015. Xi declined.

One Senate staffer told BuzzFeed News that some senators have already been briefed and will learn more on Wednesday about the extent of Facebook's relationship with Huawei. That person said that the company "was known to have vulnerabilities."
"Facebook is positive that the information they shared with Huawei remained on mobile devices," they said. "The question is: How can Facebook be so confident?"