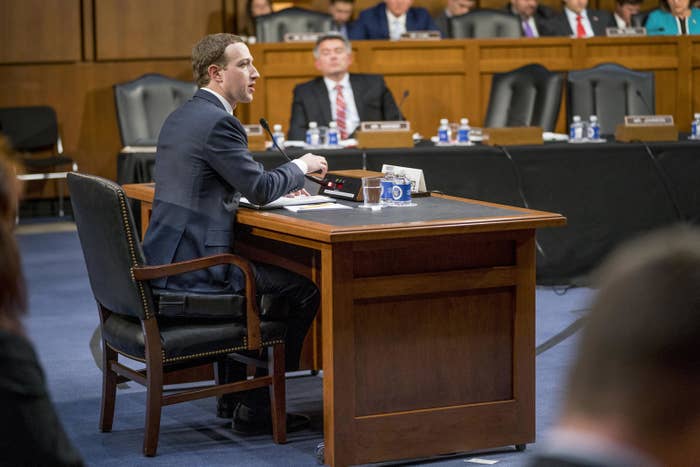 Here's what you need to know:
• Facebook CEO Mark Zuckerberg testified before two Senate committees on Tuesday after years of intense criticism over the social platform's role in Russia influencing the 2016 presidential election and after up to 87 million users had their personal information exposed to Cambridge Analytica, a political firm used by Trump's campaign.
• On the surface, Zuckerberg put on a confident performance, with only a few tense exchanges. It was a big deal for the billions of Facebook users around the world, who got to see a tech executive who possesses some of their most personal information answer tough questions.
• "Fake news, foreign interference in elections and hate speech, as well as developers and data privacy — we didn't take a broad enough view of our responsibility, and that was a big mistake," Zuckerberg said. "It was my mistake, and I'm sorry. I started Facebook, I run it, and I'm responsible for what happens here."
Below is a summary of the hearing.
Reporting by Alex Kantrowitz and Emma Loop in Washington, DC, and Tasneem Nashrulla and Talal Ansari in New York.
Big news, Part 1: Zuckerberg said Facebook employees have been interviewed by special counsel Robert Mueller's office.
video-player.buzzfeed.com
Zuckerberg said Mueller has interviewed Facebook staff as part of his probe into Russia's interference in the 2016 presidential election.
Responding to a question by Sen. Patrick Leahy, Zuckerberg said he personally had not been interviewed.
"And I want to be careful here," Zuckerberg said. "Because our work with the special counsel is confidential and I want to make sure in an open session I'm not revealing something that's confidential."
He said that he was not aware of any subpoenas that Facebook may have received, but said, "I believe there may be. But I know we are working with them."
The special counsel's office declined to comment.
Now this isn't totally unexpected. Here's what top Justice Department officials said in February:
This is when Deputy Attorney General Rod Rosenstein, who is overseeing Mueller's work, announced a grand jury indictment against members of the Internet Research Agency, a Russian troll farm.
Here's the full quote:
This indictment serves as a reminder that people are not always who they appear to be on the Internet. The indictment alleges that the Russian conspirators want to promote discord in the United States and undermine public confidence in democracy. We must not allow them to succeed. The Department of Justice will continue to work cooperatively with other law enforcement and intelligence agencies, and with the Congress, to defend our nation against similar current and future schemes. I want to thank the federal agents and prosecutors working on this case for their exceptional service. And we received exceptional cooperation from private sector companies like Facebook, Oath, PayPal, and Twitter.

To hide the Russian origin of their activities, the defendants allegedly purchased space on computer servers located within the United States in order to set up a virtual private network. The defendants allegedly used that infrastructure to establish hundreds of accounts on social media networks such as Facebook, Instagram, and Twitter, making it appear that the accounts were controlled by persons within the United States. They used stolen or fictitious American identities, fraudulent bank accounts, and false identification documents. The defendants posed as politically and socially active Americans, advocating for and against particular political candidates. They established social media pages and groups to communicate with unwitting Americans. They also purchased political advertisements on social media.
Big news, Part 2: Zuckerberg hints there may be a paid version of Facebook on the horizon.
Zuckerberg appeared to reveal that a paid version of Facebook is under consideration in response to a question from Sen. Orin Hatch, who asked if Facebook will always be free.
"There always will be a version of Facebook that will be free," Zuckerberg said.
But his answer left the door open for a version that users do pay for.
The remark drew instant attention from those following the hearing.
"That's a huge shift if it is not a slip of the tongue," University of North Carolina professor Zeynep Tufekci tweeted in response to the comments. "That was an obvious question he'd be prepared for."
"I think Facebook is pondering a shift to non-ad model, at least as an option."
And here's something else you'll be hearing about: Sen. Ted Cruz grilled Zuckerberg over perceived anti-conservative bias at Facebook. Here's the full exchange:
video-player.buzzfeed.com
Cruz repeatedly pressed Zuckerberg on whether Facebook was a "neutral public forum" or if it engaged in political speech.
Struggling to answer the question, Zuckerberg said the goal was "certainly not to engage in political speech" and that Facebook was "a platform for all ideas."
Cruz, referencing a Gizmodo report, then went on to list several conservative stories and pages that Facebook routinely suppressed in May 2016. Cruz pointed out in consternation that Facebook had even shut down the Chick-fil-A Appreciation Day page.
"To a great many Americans that appears to be a pervasive pattern of political bias," Cruz said. "Do you agree with that assessment?"
Zuckerberg responded that while the possible bias in his company was a "fair concern," Facebook was located in Silicon Valley, "which is an extremely left-leaning place."
Cruz then grilled Zuckerberg over whether he was aware if any Democratic or left-leaning pages or ads had been taken down on Facebook, including those of Planned Parenthood and Moveon.org.
Cruz also questioned him about whether Facebook considered employees' political orientations while hiring and firing, to which Zuckerberg replied that they did not.
Cruz then fired off his next question: Why was Palmer Luckey — who secretly funded a pro-Trump campaign group — fired from Facebook? Zuckerberg testified that it was not because of his political views.
The right and far-right was all over the exchange:
Another Republican senator told Zuckerberg, "Your user agreement sucks."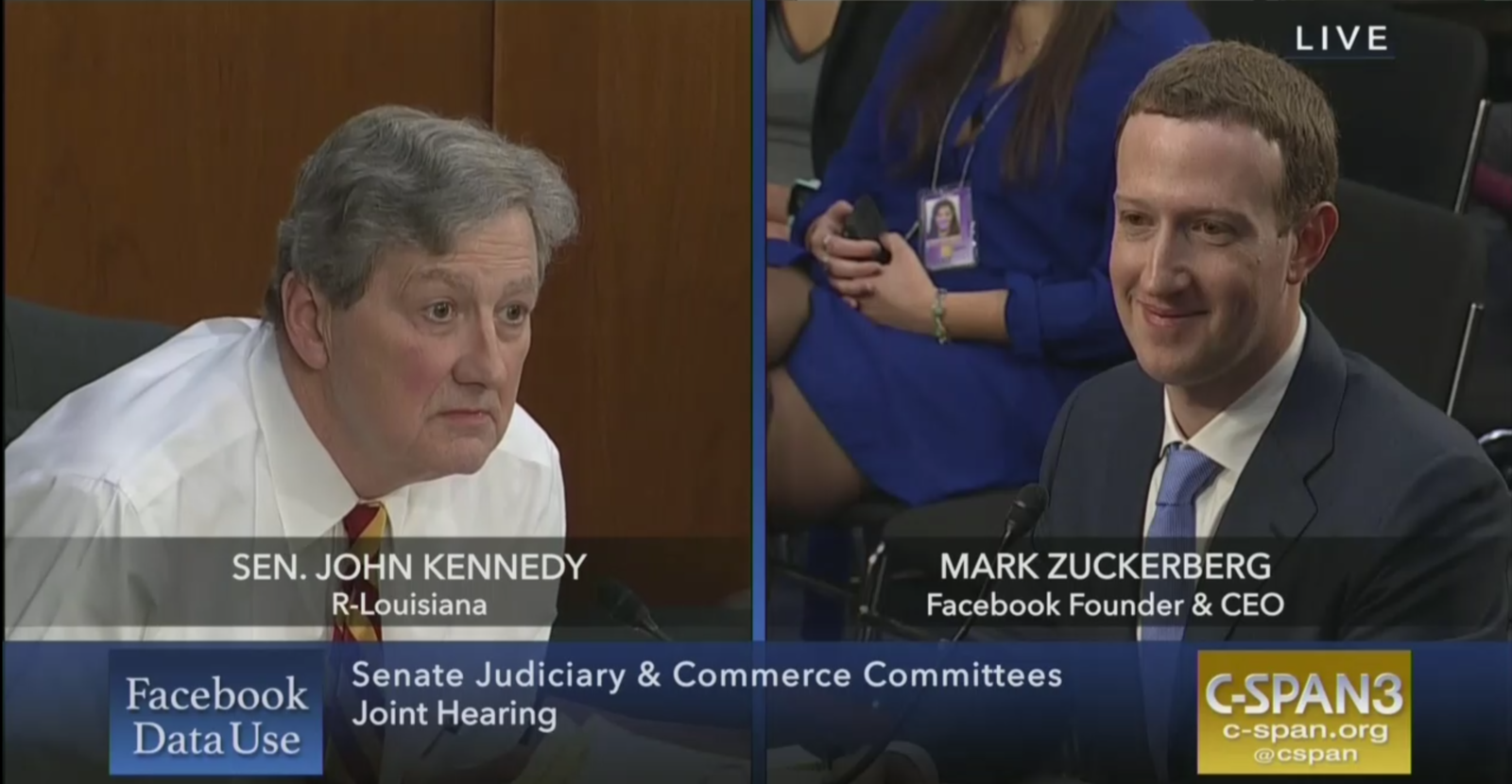 Sen. John Kennedy, a Louisiana Republican, said Facebook has both a "propaganda problem" and a "privacy problem," and added that the purpose of the company's user agreement was to "cover Facebook's rear end."
"Your user agreement sucks," Kennedy said.
Zuckerberg later replied that if the company isn't communicating its agreements with users clearly, "that is a big thing we should work on."
Remember this: Zuckerberg said he doesn't know how long Facebook keeps your data after you've deleted your account.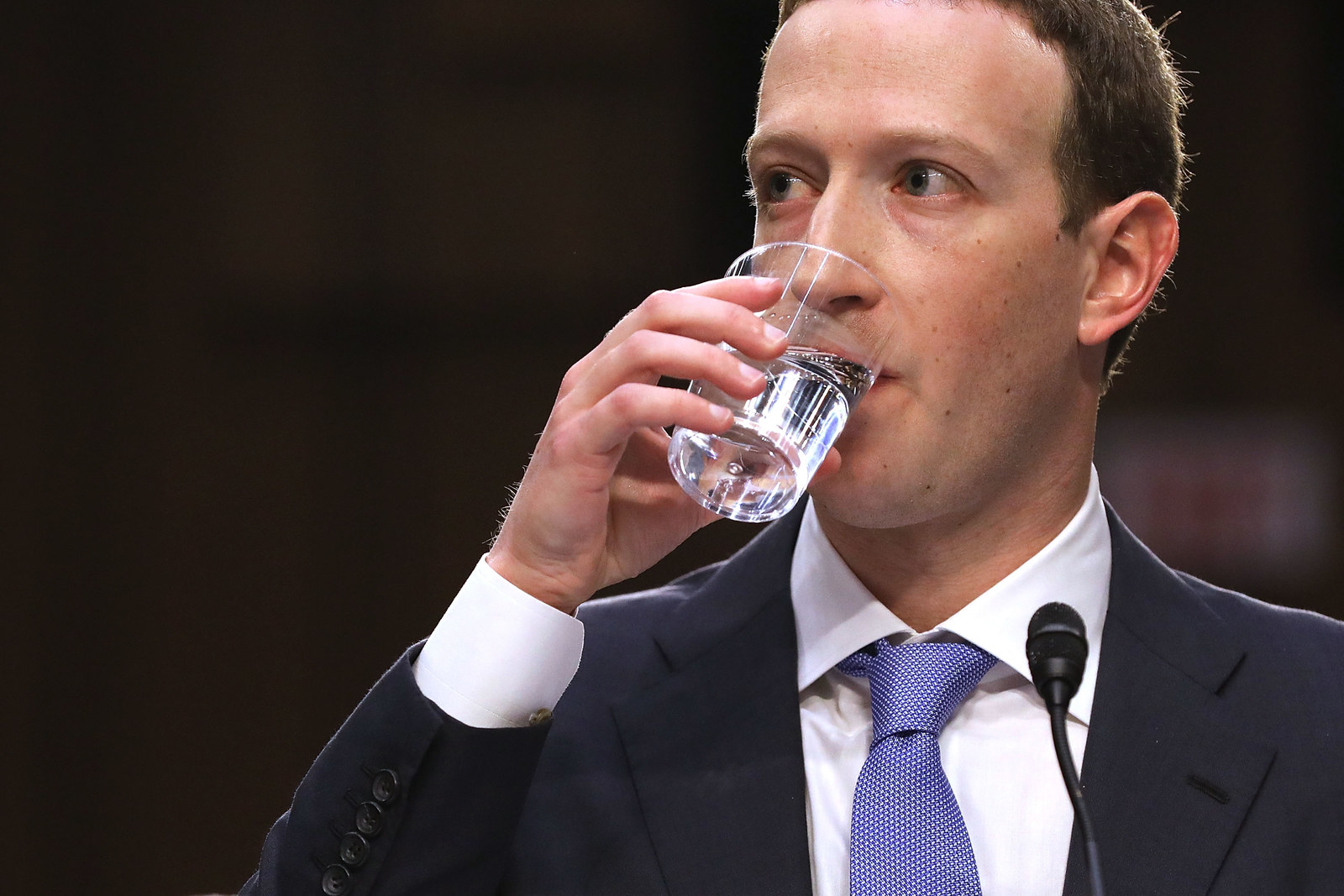 This next part was a bit confusing. Zuckerberg said Facebook warned campaigns in 2016 that Russia was trying to hack them.
Here's the transcript:
SEN. DIANE FEINSTEIN: Mr. Zuckerberg, what is Facebook doing to prevent foreign actors from interfering in U.S. elections?

ZUCKERBERG: Thank you, Senator.

This is one of my top priorities in 2018 — is to get this right. I — one of my greatest regrets in running the company is that we were slow in identifying the Russian information operations in 2016. We expected them to do a number of more traditional cyber attacks, which we did identify and notify the campaigns that they were trying to hack into them.

But we were slow at identifying the type of — of new information operations.

FEINSTEIN: When did you identify new operations?

ZUCKERBERG: It was right around the time of the 2016 election itself. So, since then, we — 2018 is — is an incredibly important year for elections. Not just in — with the US midterms, but around the world, there are important elections — in India, in Brazil, in Mexico, in Pakistan, and in Hungary, that — we want to make sure that we do everything we can to protect the integrity of those elections.

Now, I have more confidence that we're going to get this right, because, since the 2016 election, there have been several important elections around the world where we've had a better record. There was the French presidential election. There was the German election. There was the US Senate Alabama special election last year.
Hillary Clinton's campaign manager, Robby Mook, denied Tuesday that they had received any notification from Facebook during the 2016 race.
"This is not true," Mook tweeted. "We were never notified. I hope Zuckerberg and Facebook correct the record." Clinton's spokesperson, Nick Merrill, told BuzzFeed News that Mook's tweet was "correct."
Zuckerberg did not specify that he was talking about presidential campaigns.
Facebook's chief security officer Alex Stamos replied to Mook, tweeting that the company "contacted the DNC and RNC during this time to protect the accounts of key employees and to work together to spot potential additional malicious activity" and also informed the FBI.
BuzzFeed News has reached out to Facebook for clarification on when the company identified cyber attacks connected to the 2016 election, as well as who was notified and when.
We also reached out to the Democratic National Committee, the Republican National Committee, and the Trump campaign to find out what, if any, contact they had with Facebook regarding hacks, or attempted hacks.
Still, Zuckerberg overall put on a deferential and apologietic performance that didn't have any major gaffes.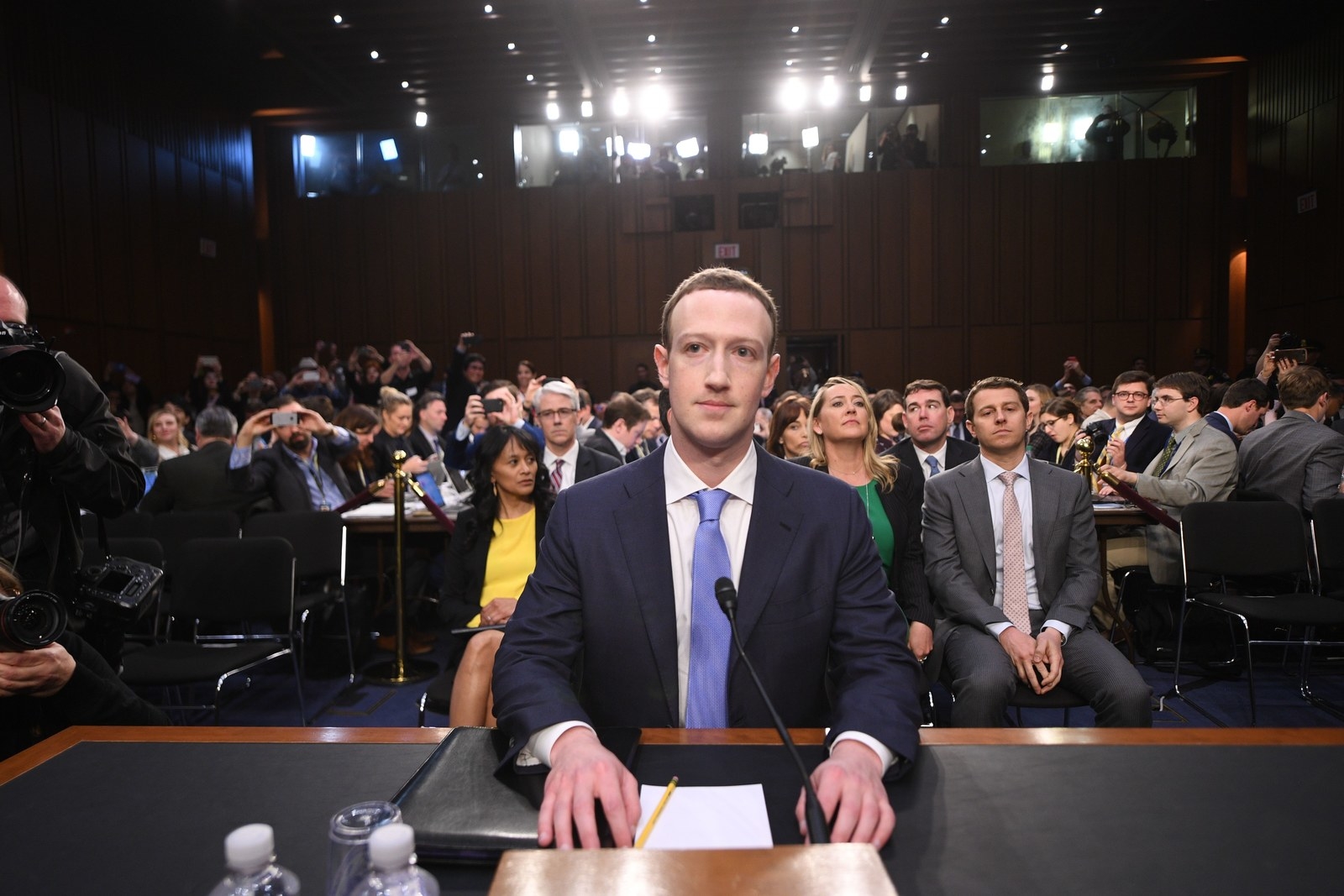 But some senators were wary. Democratic Sen. Chris Coons said Facebook has a habit of making big promises and not following through on privacy.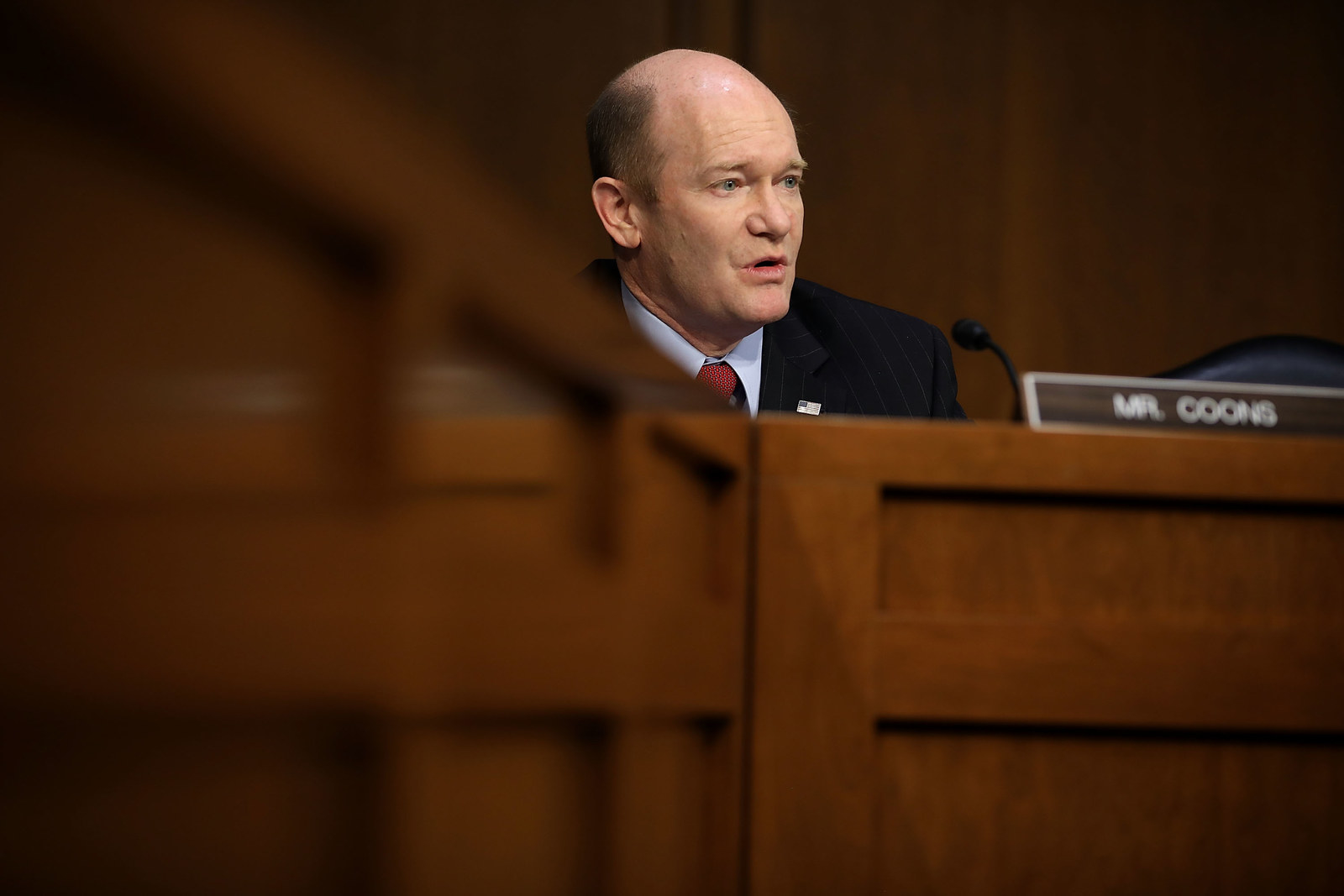 Zuckerberg's notes also suggested he thought senators would ask him if he would resign.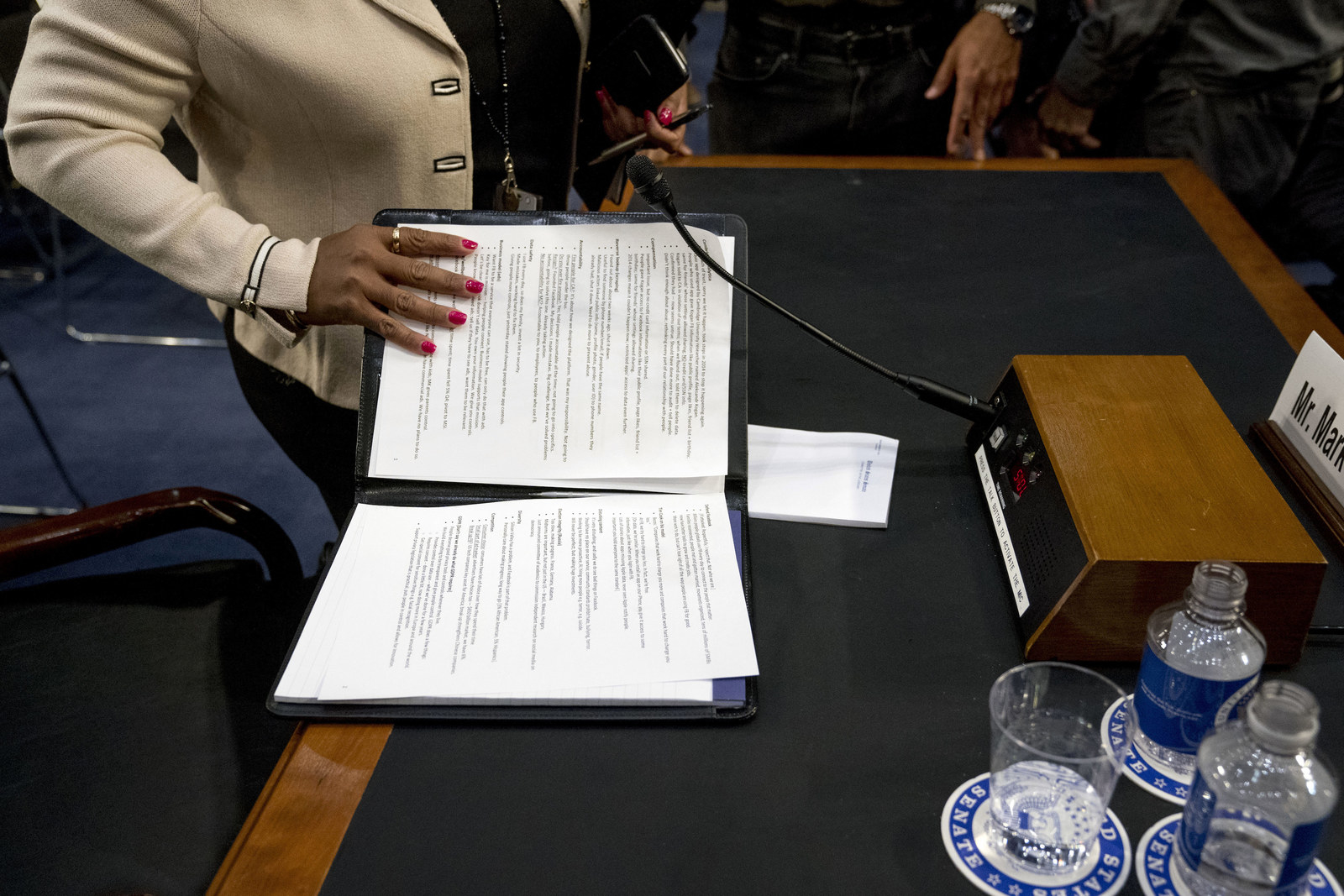 The notes were briefly visible to an AP photographer and indicated Zuckerberg thought lawmakers would ask about him potentially stepping down from his role as CEO of Facebook. Also visible visible amid the bulleted list in the notes was a talking point about acknowledging mistakes, the AP reported.
The notes further mentioned Apple CEO Tim Cook and stories about misused Apple data.
We also had an awkward moment here. Zuckerberg wasn't willing to share some personal information with everyone.
Time for 👀 quotes
"If you delete your account we get rid of all your information." —Zuckerberg
"I'll check with my team and follow up with you." —Zuckerberg, a lot
"If you and other social media companies don't get your act in order, none of us are going to have any personal information anymore." —Sen. Bill Nelson
"Long privacy policies are very confusing. And if you make it long and spell out all the detail, then you'll probably reduce the percent of people who read it and make it accessible to them." —Zuckerberg
And Zuckerberg would like you to know where he came from:
"I think it's pretty much impossible, I believe, to start a company in your dorm room and then grow it to be at the scale that we're at now without making some mistakes.
"So, from the beginning of the company in 2004 — I started in my dorm room; it was me and my roommate. We didn't have AI technology that could look at the content that people were sharing. So — so we basically had to enforce our content policies reactively.
"The history of we got here is we started off in my dorm room, with not a lot of resources and not have the AI technology to identify a lot of this stuff."
One senator said he'd have fired the executive who said it's justified if Facebook "costs someone a life."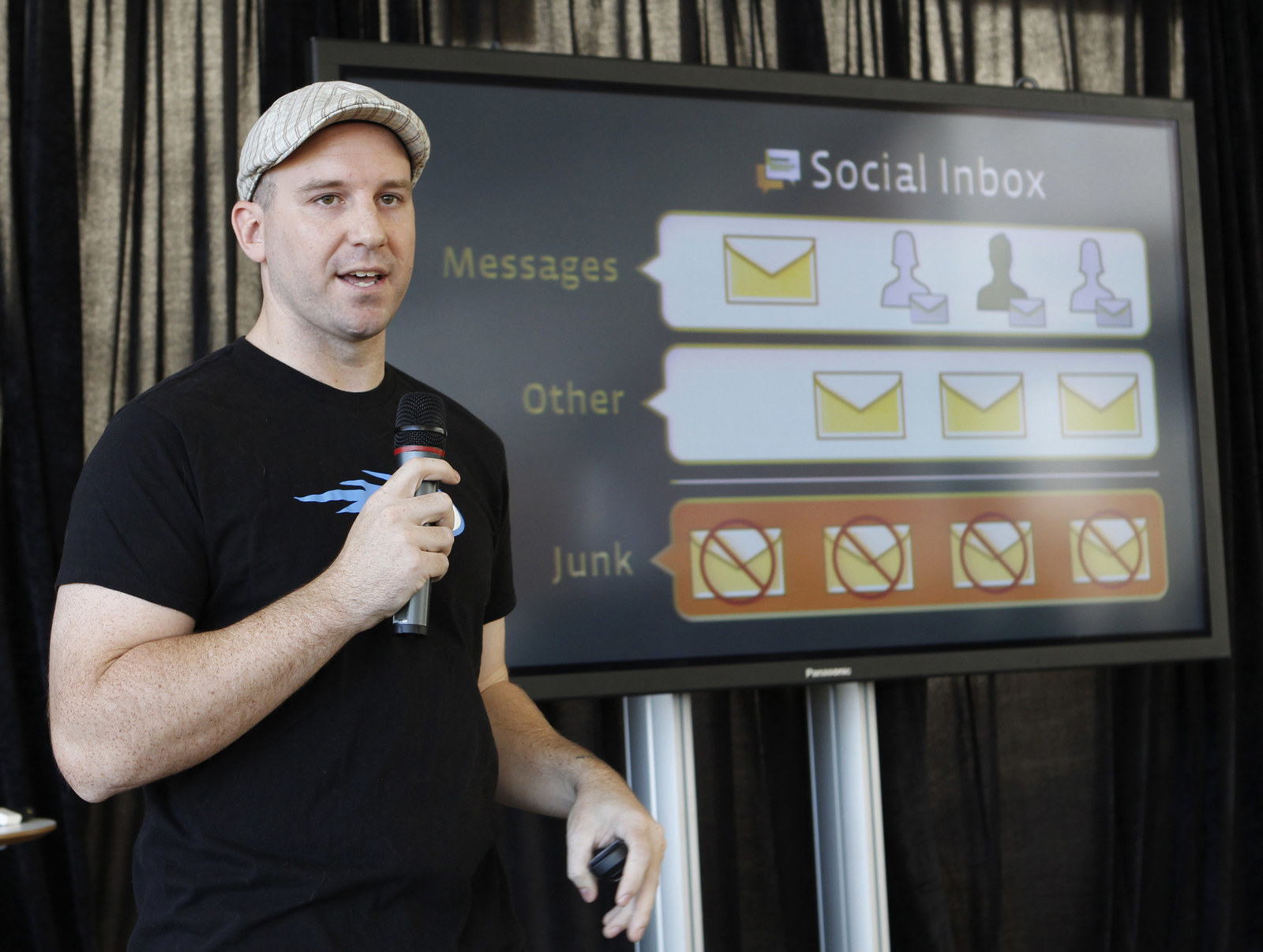 BuzzFeed News first broke this news here:
Growth At Any Cost: Top Facebook Executive Defended Data Collection In 2016 Memo — And Warned That Facebook Could Get People Killed
Sen. Lindsey Graham asked Zuckerberg about the controversial memo from VP Andrew "Boz" Bosworth in 2016.
"'So we connect more people. ... Maybe someone dies in a terrorist attack coordinated on our tool. The ugly truth is that we believe in connecting people so deeply that anything that allows us to connect more people more often is de facto good,'" Graham said. "Do you agree with that?"
"No, senator, I do not," Zuckerberg said, before stating that there was internal discussion and disagreement within Facebook about the memo. "I disagreed with it at the time that he wrote it," Zuckerberg said, adding that his company culture allows for dissenting opinions.
"Well, this is an opinion that disturbs me. And if somebody worked for me that said this, I'd fire them," Graham told Zuckerberg.
Some of the senators seemed awkward when asking about the platform, and Zuckerberg easily dismissed some questions.
Nelson had a good setup question here: "You consider my personally identifiable data the company's data, not my data, is that it?"
But Zuckerberg easily batted it away: "No, senator. Actually, the first line of our terms of service say that you control and own the information and content that you put on Facebook."
And with that, Nelson moved on. Here's video of that moment:
Not long after, Republican Sen. Orrin Hatch asked how Zuckerberg sustains a business model in which people don't pay for the services.
"Senator, we run ads," Zuckerberg responded, to which people in the room laughed at the obvious answer.
"I see. That's great," Hatch said.
Here's video of that, too:
And here's another moment:
Zuckerberg was asked about hate speech on the platform, which became a big deal after the violence in Charlottesville.
He admitted that he was not happy with the rate that Facbeook identified and dealt with hate speech on the platform, saying it was still a more reactive process than a proactive one. He attributed the difficulty in identifying hate speech to 'linguistic nuances."
"You need to understand what is a slur and whether something is hateful," Zuckerberg told lawmakers. "Not just in English, but the majority of people on Facebook use it in languages that are different across the world.
He added that it would be at least five to 10 years before Facebook had the artificial intelligence tools to distinguish those nuances and to be more accurate in flagging hateful content.
"But today we're not just not there on that," he said.