This is an excerpt from Incoming, BuzzFeed News' morning newsletter dedicated to making sense of this chaotic world we live in. Join the club here.
People in China are demanding the end of strict COVID restrictions after 10 people died in a fire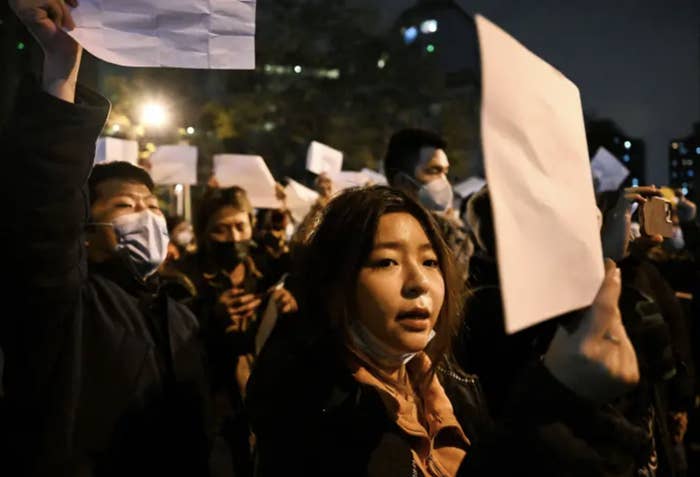 Across China, demonstrators took to the streets — a mass movement that is rare in the country — and defied strict lockdown laws designed to curb the spread of COVID-19.
An apartment building fire that left at least 10 people dead in Ürümqi, Xinjiang, has been the focal point of outrage since Thursday night. The building residents had been under lockdown for more than 100 days before the fire broke out, and critics say the fire's deadly impact was due to the stay-at-home measures that resulted in the building's doors being locked.
Three of the dead were children, authorities said. Many of the victims are suspected to be part of Xinjiang's Muslim minority.
The scenes emerging from around the country have been described as historic in a nation where civil disobedience is rare. According to the Associated Press, demonstrations have taken place across 50 university campuses. In major cities like Shanghai, protesters demanded the end of the country's ruling party and President Xi Jinping's resignation. Some appeared with sheets of blank white paper, in place of traditional protest signs, as a criticism of the censorship preventing citizens from speaking freely.
The government has pushed back on the mass criticism, with one local official saying that residents' "ability to rescue themselves was too weak." In a statement urging the Chinese government to review its COVID policy, Amnesty International Deputy Regional Director Hana Young predicted that "we will most likely see police use of force and mass arrests of protesters in the coming hours and days."
Russian missiles have damaged nearly half of Ukraine's power infrastructure
As Ukrainian power grids take continuous beatings from Russian attacks, critical medical systems in the country suffer. "Scheduled operations are being postponed; patient records are unavailable because of internet outages; and paramedics have had to use flashlights to examine patients in darkened apartments," AP reports.
SNAPSHOTS
Adidas is investigating claims that Kanye West showed pornography and intimate photos of Kim Kardashian to its employees. An Adidas spokesperson confirmed to BuzzFeed News that it is formally looking into claims that senior leadership was aware of Ye's "problematic behavior" but "turned their moral compass off."
Squid Game actor O Yeong-su has been indicted for sexual misconduct. The 78-year-old actor was released without detention after he was accused of inappropriately touching a woman in mid-2017.
Joe Jonas reflected on feeling "destroyed" after losing out on the role of Spider-Man to Andrew Garfield in 2010. "I was so, so excited and it was the year Andrew Garfield got it. Obviously, he was the right one," Jonas said on the Just for Variety podcast.
Survivors of the Virginia Walmart shooting recount what happened during the attack
This story contains graphic descriptions of violence.
Walmart employees who survived the shooting attack on Nov. 22, where six people were killed and several others injured at a Walmart in Chesapeake, Virginia, have recounted what happened when their team leader opened fire in a break room.
The six victims have been identified as Lorenzo Gamble, 43; Brian Pendleton, 38; Kellie Pyle, 52; Randall Blevins, 70; Tyneka Johnson, 22; and 16-year-old Fernando Chavez-Barron. At least two others were hospitalized with injuries.
Describing the shooting to NewsNow, employee Jessie Wilczewski said, "I had to sit on the floor and in front of me watch my coworker have her last moments. The sound of all the blood dripping off the chairs. That replays, that replays. It doesn't stop."
The shooter, who had worked for Walmart since 2010, used a 9-millimeter handgun that he had legally purchased just hours before the shooting occurred, police said. Authorities also released a message found on the shooter's phone, titled "Death note."
The mass shooting came just days after another deadly attack at a gay nightclub in Colorado, and weeks after another gunman in Virginia shot dead three college football players. Gun violence is a leading cause of premature death in the US, responsible for more than 38,000 deaths annually.
IMAGE OF THE DAY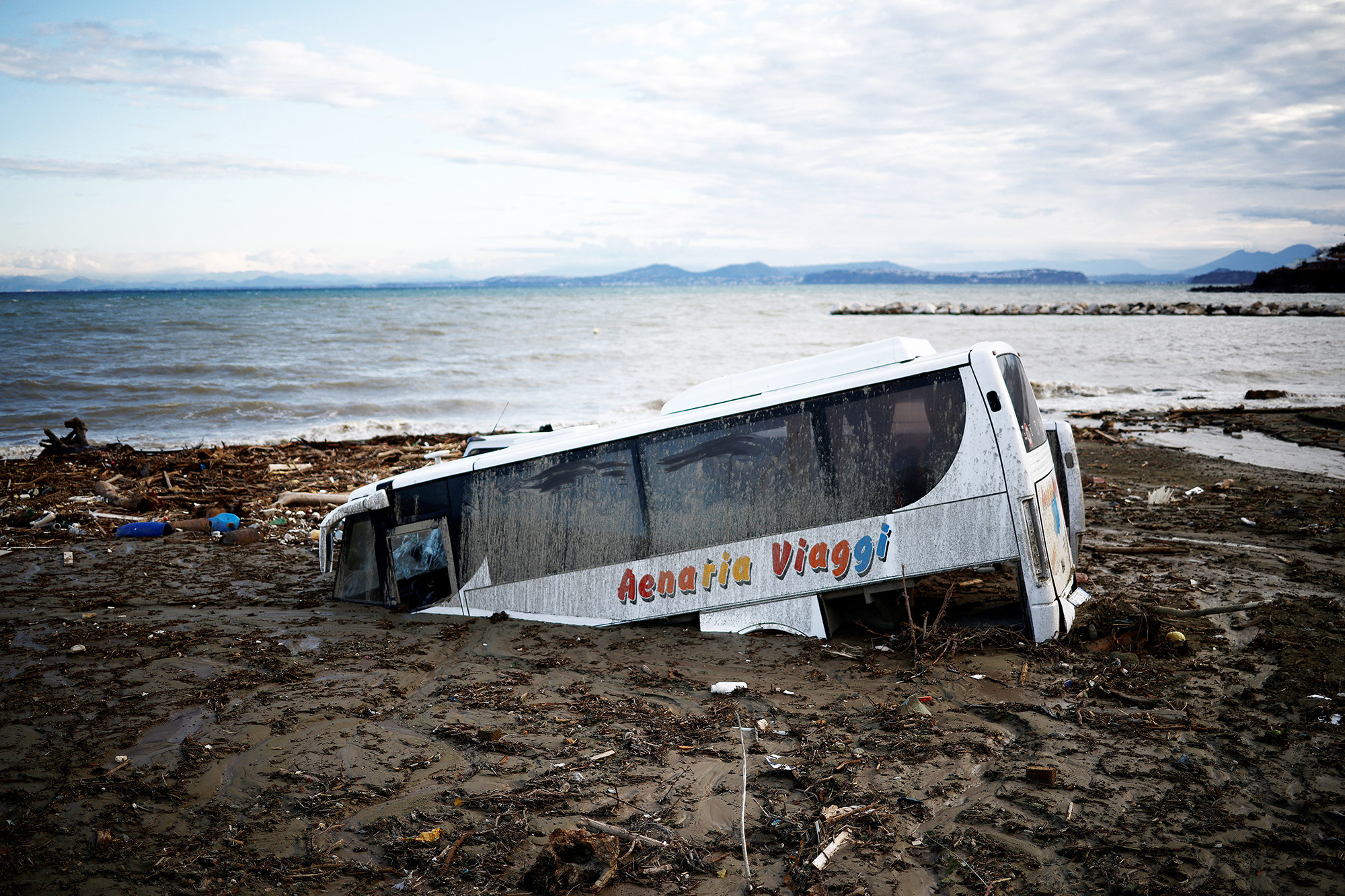 She livestreamed every moment of her life for a year on Twitch. She wants to do it all again.
For over a year, Twitch user Emilycc has been live and on camera 24 hours a day. In October 2016, she quit her cashier job at CVS to become a full-time streamer, a dream gig for a teen who loved playing video games. In seven years, Emily has only taken off two weeks from regular streaming.
"My life is honestly pretty boring," the 25-year-old streamer told BuzzFeed News. "This is just what I do. I play video games, I chat with people, I hang out with my pets."
Donations and paid subscriptions from her 129,000 followers have now become her entire income. According to Twitch, she holds the world record for the longest subathon and has made thousands of dollars in the process.
Emily spends most of her time at home, only leaving the stream to quickly walk her dog or go to the bathroom. When she "goes IRL," meaning that she actually goes out to do something, she has to livestream everything on her phone. Some of her offline friends don't want to be on her stream, so to see them, she has to leave it running in her room and hurry back. Days ago, she went to a rave with a friend, but had to leave early because the reception wasn't good enough to keep streaming.
"I'm gonna go for two full years of streaming, I think," Emily said. "That's the goal. Or I'll go until I feel like stopping. … I don't feel like stopping yet."
Still reading, eh? Seems like you might want to get this in your inbox. No pressure though. Just some food for thought.