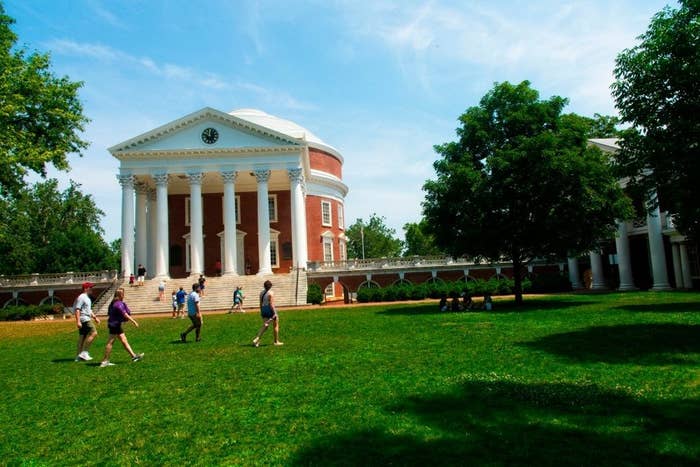 Three people were killed and two others were injured in a shooting at the University of Virginia late Sunday night.
The suspected shooter, who is now under arrest, remained at large for more than 12 hours. Terrified students sheltered in place overnight while police scoured the campus, taking cover in dorms, libraries, gyms, and academic buildings at the Charlottesville, Virginia school.
In a news briefing Monday, university president Jim Ryan identified the three deceased victims as Devin Chandler, Lavel Davis, and D'Sean Perry. All three were on the school football team, the Virginia Cavaliers, he said.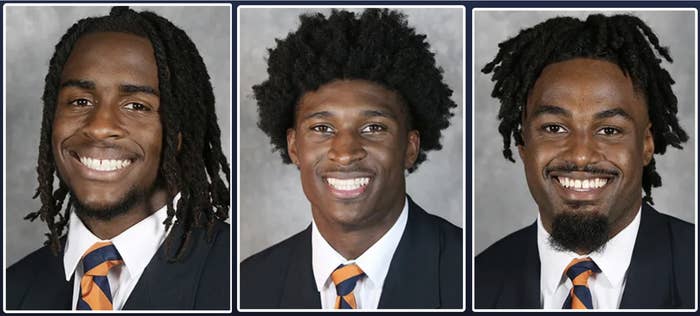 The two injured victims were not identified, but Ryan said one is in "good" condition and the other is in "critical" condition.
Police responded to reports of gunshots inside a campus parking garage at around 10:30 p.m. Sunday. Ryan said the shooting occurred "on a bus full of students" who were returning from a class field trip to see a play in Washington, DC.
Chandler and Perry were found dead inside the charter bus, Ryan said, and Davis died at the hospital.
"This is an unimaginably sad day for our community," Ryan said. "The entire university community is grieving this morning. My heart is broken for the victims and their families and for all those who knew and loved them, and they are all in my prayers."
"As I've said before, when I see our students I see my own kids," Ryan added, becoming choked up. "And I cannot imagine anything worse for a parent than to lose a child."
Shortly after the shooting, campus police identified the suspect as Christopher Darnell Jones, who they said should be considered "armed and dangerous." In an email to students, Ryan said Jones is "one of our students."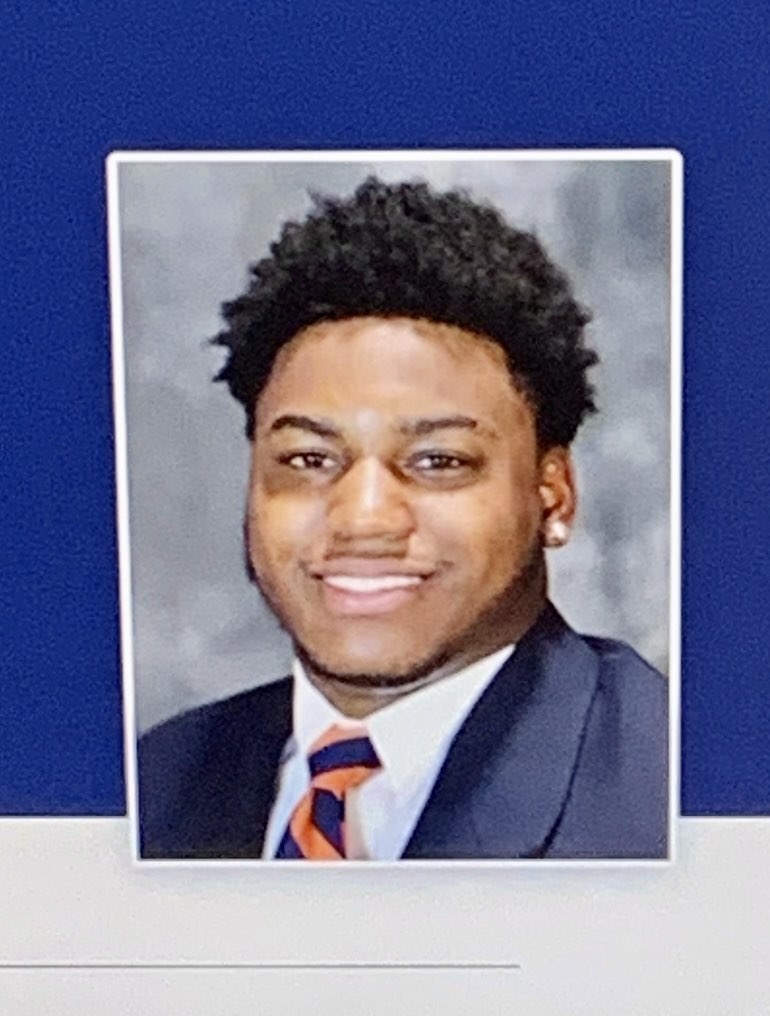 Police released a photo of Jones, which also appears on the website for the school's football team. He is listed on the team's 2018 roster, which notes he "did not appear in any games."
Just after 10:30 a.m. on Monday, the University of Virginia Office of Emergency Management announced the shelter-in-place order had been lifted "based upon a thorough search on and around" campus grounds. In the news briefing that began about half an hour later, UVA Police Chief Timothy Longo said the suspect was still on the loose, but they were "reasonably confident" the suspect was no longer on campus.
As Longo was addressing reporters, he was interrupted by a law enforcement official, who whispered something to Longo.
"We just received information, the suspect is in custody," Longo then announced, followed by a long pause. "Just need a moment to thank God and breathe a sigh of relief."
Jones, 22, has been charged with three counts of second-degree murder and three counts of using a handgun in commission of a felony, Longo said.
Prior to the shooting, Jones had already been known to campus authorities, Longo said. In September, the Office of Student Affairs reported that Jones had "made a comment about possessing a gun" to someone unaffiliated with the school. The comment "was not made in conjunction with any threats," and the person who made the report never saw Jones with a gun, nor did Jones's roommate, who was contacted about the matter.
Jones was also "involved in a hazing investigation of some sort" that was eventually "closed due to witnesses that would not cooperate," Longo said.
Outside the campus in February 2021, Jones had also been involved in a "criminal incident involving a concealed weapon violation." Students are required to report such matters to university officials, but Jones never did, Longo said.
Classes were canceled Monday, and only "designated essential employees" were told to come to work.
Classes were also canceled on Monday at the University of Idaho, where four students were found dead in a home off campus. Little is known about their deaths, but police called it a homicide.
The American Public Health Association says gun violence in the US is a public health crisis. It is a leading cause of premature death in the country, responsible for more than 38,000 deaths annually. As of Nov. 14, at least 17,632 people have died from gun violence this year, and another 20,988 have died by suicide, according to data from the Gun Violence Archive.
This is a developing story. Check back for updates and follow BuzzFeed News on Twitter.