People have been buried in mass graves in the aftermath of the Indonesian tsunami that killed over 800
On Friday, a powerful earthquake struck the island of Sulawesi in Indonesia. It triggered a 10-foot tsunami that has killed more than 800 people and injured hundreds more.
The giant waves swept away buildings and coastal dwellings, causing mass devastation. With the death toll expected to rise significantly, Indonesian authorities said that they will begin burying bodies in mass graves to prevent the spread of disease.
A total of 832 people are known to have died, including 821 in the town of Palu and 11 in Donggala, but it is expected that the death toll could still rise significantly.
These images attempt to capture the sheer scale of the damage, but be warned — some are quite difficult to look at.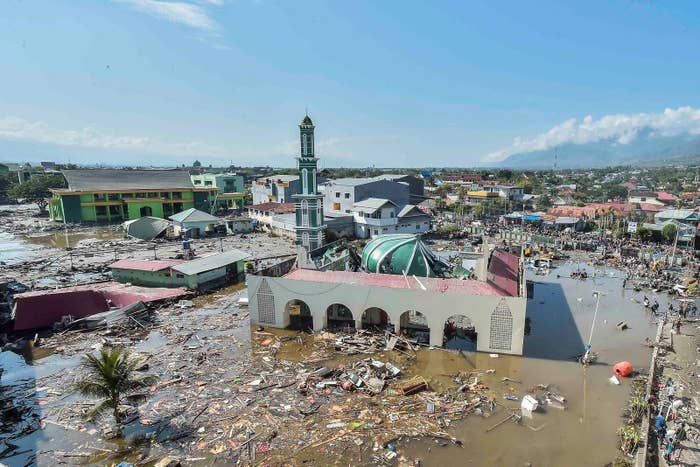 Trump has ordered an FBI investigation of the sexual assault allegations against Brett Kavanaugh
If you're wondering how we got here, have a seat — this will only take a minute.
On Friday, one day after Christine Blasey Ford testified, the members of the Senate Judiciary Committee had a decision to make. Would they advance Supreme Court nominee Brett Kavanaugh for a Senate floor vote?
Quick background: Republicans have a slim majority on the committee. Lose one person, and they lose a vote. Sen. Jeff Flake was seen as the swing vote.
Okay, so what happened? After high drama, Flake agreed to advance Kavanaugh to the Senate floor but said he wants the FBI to conduct a one-week investigation. He said, "This country is being ripped apart here."
What leverage does Flake have on the Senate's vote? Republicans can only afford to lose one vote on the Senate floor. If Flake votes no, he could bring with him just one other GOP senator and Kavanaugh wouldn't be confirmed.
Anything else I should know? Flake originally said he'd vote for Kavanaugh. He was then confronted in an elevator by two sexual assault survivors (the video is remarkable). Speaking to reporters, Flake would not say whether the women changed his mind.
What's Trump's involvement? The president formally ordered the FBI to investigate. He also called Ford "credible," said he wasn't sure if Kavanaugh's nomination would move forward, and said he had "no message" for other Republicans who remain undecided.
You said this would only take a minute. Anything else? Okay, that was a lie. Yes, former FBI director James Comey said limiting the bureau's investigation to one week is "idiotic."
SNAPSHOTS
Elon Musk will pay a $20 million fine to the SEC and resign as chair of Tesla. The settlement came just days after the Securities and Exchange Commission filed a complaint against Musk, saying he made "false and misleading statements" about the possibility of taking the company private. Musk will remain Tesla's CEO but must relinquish his role as chair of its board of directors for at least three years.
Cristiano Ronaldo says a rape allegation against him is fake news. Last year, German magazine Der Spiegel published a report stating the soccer star had reached a $375,000 settlement with an unnamed woman in 2010, after she accused him of rape. Now, the magazine has published an interview with Kathryn Mayorga in which she publicly identified herself as the woman making the allegation. Her lawyers say she's seeking to nullify the settlement. Ronaldo says the allegation is "Fake, fake news."
Facebook says a security breach of 50 million accounts also affected sites where you used Facebook to log in. Those 50 million users, along with 40 million others who might have been affected, are being asked to log back into the platform and apps that use Facebook login. The attackers stole Facebook access tokens, which they could have used to take over people's accounts, according to the company. Facebook is investigating.
Matt Damon and the Saturday Night Live cast spoofed Brett Kavanaugh's Senate hearing, and people loved it. It was SNL's 44th season premiere, and a cold open for the ages — complete with Damon saying, "I'm a keg-is-half-full kind of guy." The internet was all about it. Here's what Damon-as-Kavanaugh looked like: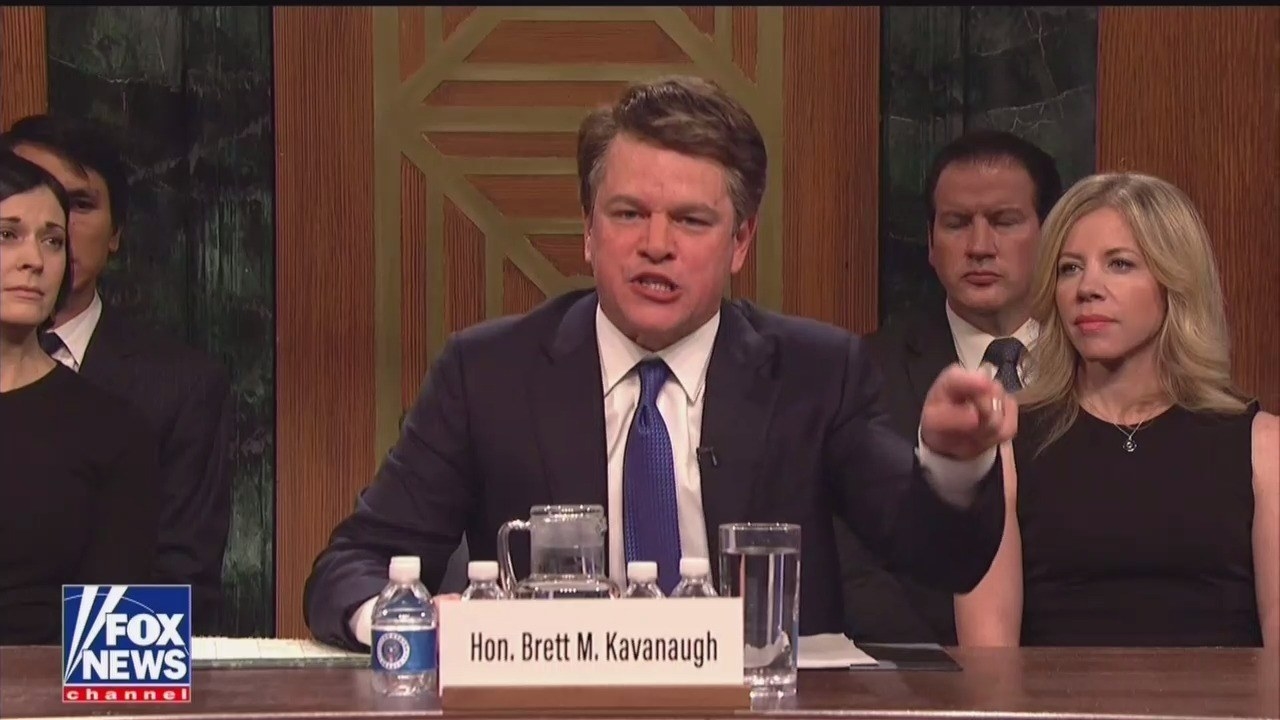 Thousands of women took to the streets to protest Brazil's version of Trump
Demonstrations and marches were held in major cities across Brazil this weekend, after protesters mobilized online under the rallying cry of #EleNão, or "#NotHim."
The "him" there refers to far-right presidential candidate Jair Bolsonaro.
Women turned out in force to show their disdain for Bolsonaro. In São Paulo, organizers say that 150,000 people — mostly women — participated in a march that took over a major street.
Bolsonaro's history of misogynistic comments — including taunting a fellow lawmaker by saying she wasn't worth raping — first sparked the #EleNão movement that's drawn international support, including from celebrities like Madonna and Cher.
With one week until the first round of the elections, Bolsonaro is still in the lead. This is what the protests looked like: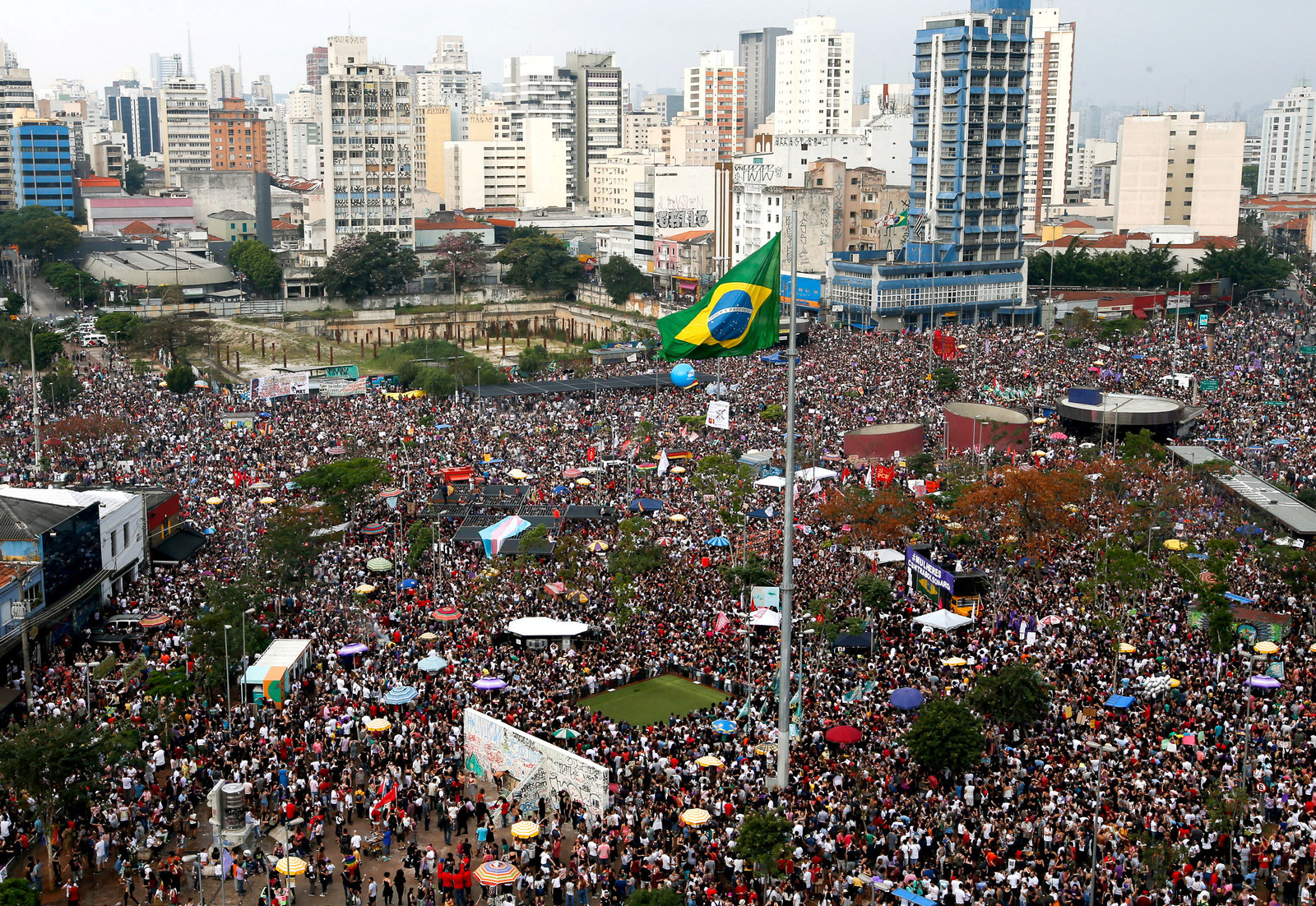 Two scientists have won the Nobel Prize in medicine for cancer immunotherapy
Science is so cool. Two immunologists who figured out a way to unleash the immune system to attack cancer have been awarded medicine's top prize.
James P. Allison of the MD Anderson Cancer Center in Texas and Tasuku Honjo of Kyoto University in Japan independently discovered that certain proteins can act as brakes on the immune system.
When those brakes are lifted, immune cells will attack cancer as if it were a foreign invader. The approach is technically known as "immune checkpoint inhibition."
It's worth noting that while the news has felt like an unmanageable mess, scientists have just gone about their daily work of trying to save us all. Thanks, science.