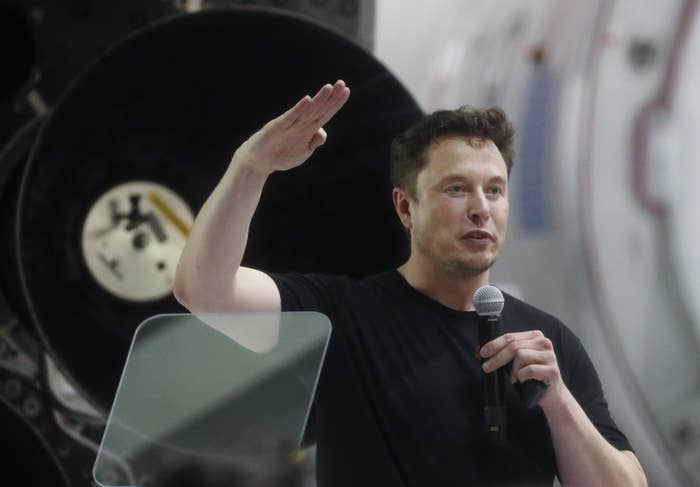 Tesla CEO Elon Musk has agreed to pay a $20 million fine to the Securities and Exchange Commission and to relinquish his role as chair of the company's board of directors as part of a settlement with the federal agency.
The agreement, filed in court Saturday, comes just two days after the SEC sued Musk for making "false and misleading statements" on Twitter about the possibility of taking Tesla, a publicly traded company, private.
The SEC has also imposed a $20 million fine on Tesla itself, which will be expected to appoint two new independent directors to the board, for "failing to have required disclosure controls and procedures relating to Musk's tweets," the agency said. The company will also be required to put in place additional controls and procedures to oversee Musk's communications.
Musk and Tesla agreed to settle the charges without admitting or denying the SEC's allegations, regulators said. The combined $40 million in penalties will be distributed among affected investors under a court-approved process.
"The total package of remedies and relief announced today are specifically designed to address the misconduct at issue by strengthening Tesla's corporate governance and oversight in order to protect investors," Stephanie Avakian, co-director of the SEC's enforcement division, said in a statement.
Earlier this month, the federal government began investigating Musk over a series of Aug. 7 tweets in which he claimed he planned to take Tesla private at $420 per share and that shareholders could sell at that price or go private.

The tweets caused Tesla's stock price to increase by more than 6%, according to the complaint.
"Musk's false and misleading public statements and omissions caused significant confusion and disruption in the market for Tesla's stock and resulting harm to investors," the SEC said in Thursday's complaint.
In a statement Saturday, the SEC alleged that Musk knew the potential transaction was uncertain and subject to several contingencies.
"Musk had not discussed specific deal terms, including price, with any potential financing partners, and his statements about the possible transaction lacked an adequate basis in fact," the statement said.
The settlement states Musk must pay the civil penalty within 14 days and resign from his role as chair of Tesla's board of directors for at least three years.