This is an excerpt from Incoming, BuzzFeed News' morning newsletter dedicated to making sense of this chaotic world we live in. Join the club here.
Moments and details you might have missed at Queen Elizabeth II's funeral events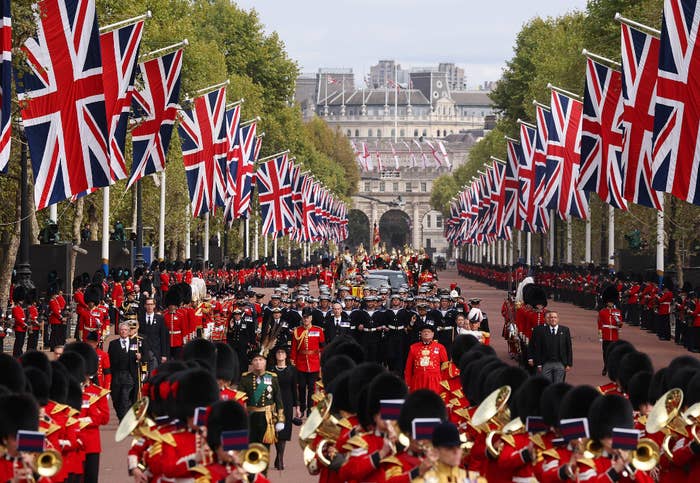 The state funeral and committal ceremony for Queen Elizabeth II were held Monday at Westminster Abbey and St. George's Chapel in Windsor. Here are some of the key moments from the event:
There were so many world leaders at the funeral that they had to be bused to Westminster Abbey to keep traffic under control. US President Joe Biden and his wife, first lady Jill Biden, did not take the bus for security reasons.
Many of the women in the royal family — and young Princess Charlotte — wore jewelry that had a special connection to the Queen. "The jewelry helped to serve as a reminder of the legacy that the royal family will be working to continue," Lauren Kiehna, who writes about the royals' jewelry on the Court Jeweller, told BuzzFeed News.

The breaking of the Wand of Office was seen by the wider public for the first time in history. The Wand of Office is the symbol of the Queen's lord chamberlain, who is the head of the royal household. By breaking the stick, the lord chamberlain (in this case, Lord Andrew Parker) symbolizes the end of his service.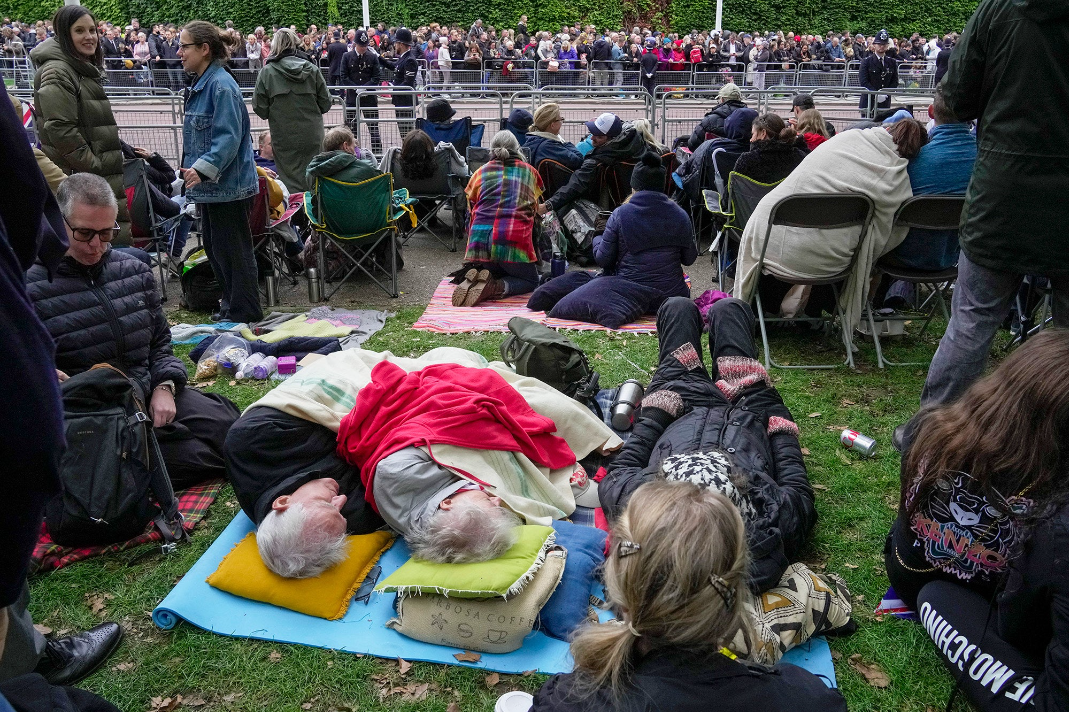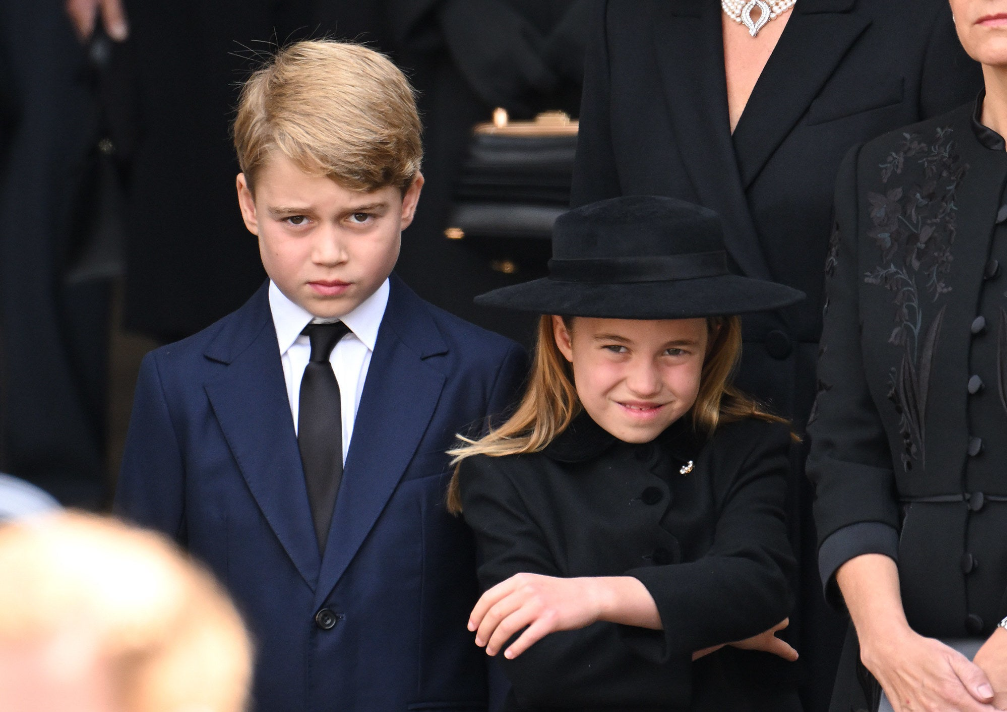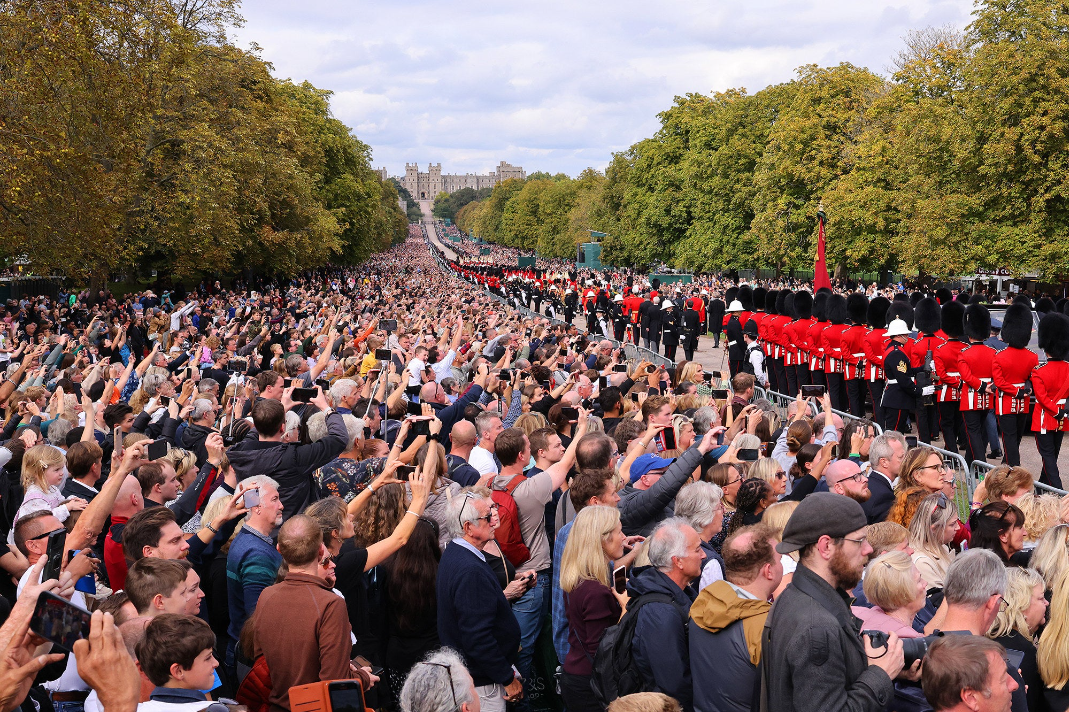 Queen Elizabeth's corgis and piper seem well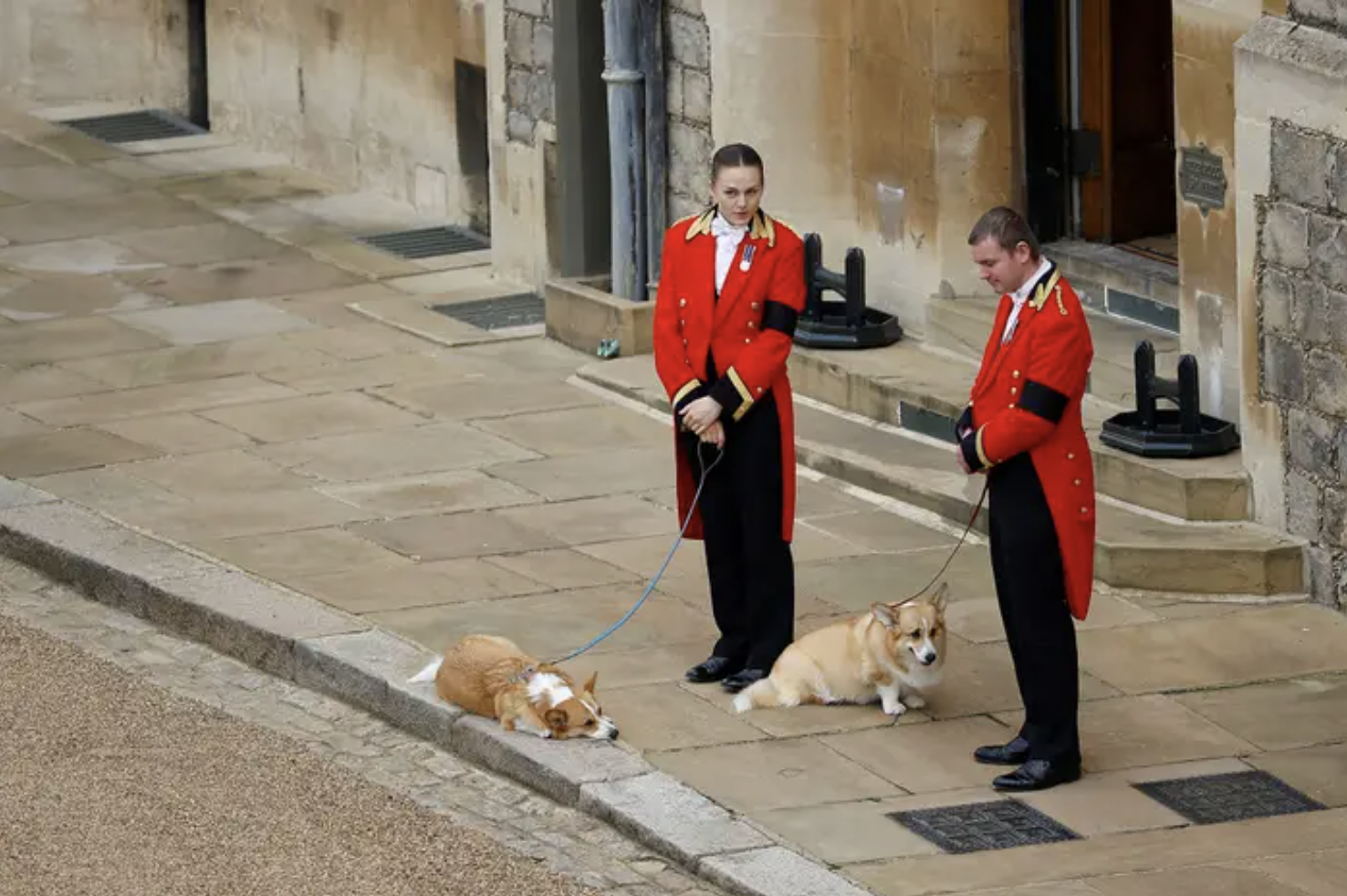 Royal corgis Muick and Sandy awaited the funeral procession for Queen Elizabeth II to arrive at Windsor Castle on Monday. The dogs are very much alive and have not been euthanized, as a viral rumor suggested.

The piper who played each morning for the Queen had a symbolic role at her funeral. As something of an alarm clock, Pipe Major Scott Methven would play at 9 a.m. for 15 minutes for the monarch wherever she was in residence.

Millions turned out to London's parks, pubs, and movie theaters to collectively share the experience. "Didn't get a chance to see the casket, really gutted about that," one woman who'd traveled 150 miles told reporter Ade Onibada.
SNAPSHOTS
A Texas sheriff opened a criminal investigation into Gov. DeSantis's political stunt of sending immigrants to Martha's Vineyard. 48 immigrants were promised work, schooling for their children, and other opportunities, but once they arrived at Martha's Vineyard, they were left to fend for themselves, Sheriff Javier Salazar said in a news conference.
The California woman who faked being kidnapped has been sentenced to a year and a half in prison. Sherri Papini, 39, pleaded guilty to making false statements to the FBI about her fake kidnapping and committing mail fraud, after years of standing by her outlandish story of being abducted while jogging near her home.
These are emergency supplies you should have for hurricane season. Weather-related disasters are on the rise. Maintaining a well-stocked emergency supply in case of a hurricane is never a bad idea.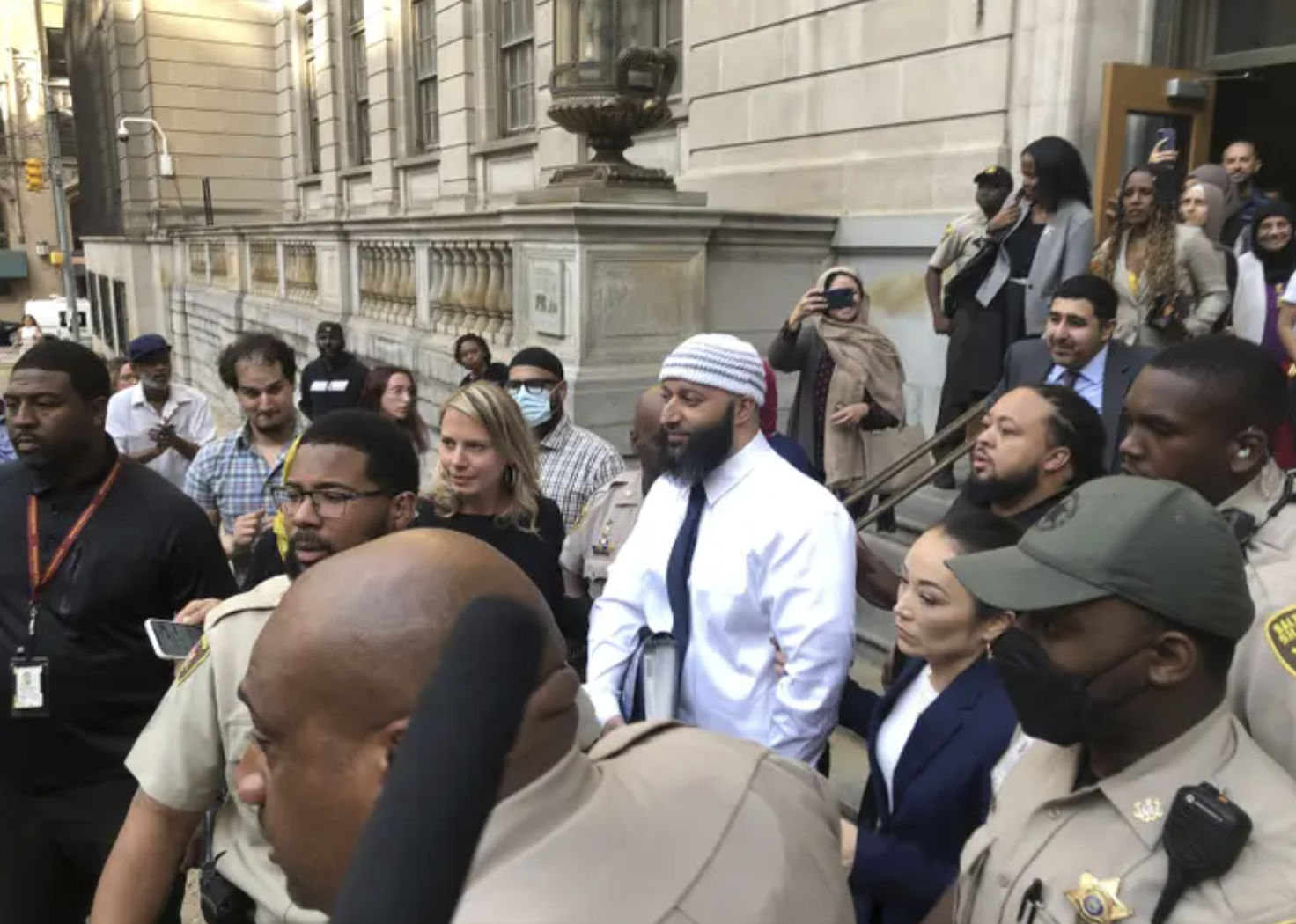 A judge in Baltimore vacated the murder conviction of Adnan Syed, who was the subject of the 2014 genre-defining true crime podcast Serial.
Now 41, Syed served 23 years of a life sentence for the strangling death of his 18-year-old girlfriend Hae Min Lee in 1999, when he was 17. Syed's first trial, in December 1999, was declared a mistrial after jurors overheard the judge call Syed's defense attorney a liar. Two months later, his second trial ended with his conviction of Lee's murder, along with kidnapping and robbery, and he received a life sentence plus 30 years.
The hit Serial podcast reexamined the case at the urging of Syed's childhood friend, Rabia Chaudry, a decadeslong advocate for his innocence. Though prosecutors have agreed the system had failed Syed, a debate continues to rage over whether he is responsible for Lee's death.
Syed is currently under home detention. Prosecutors have 30 days to decide whether they will try him again or drop the charges; it's unclear whether there will be a new trial.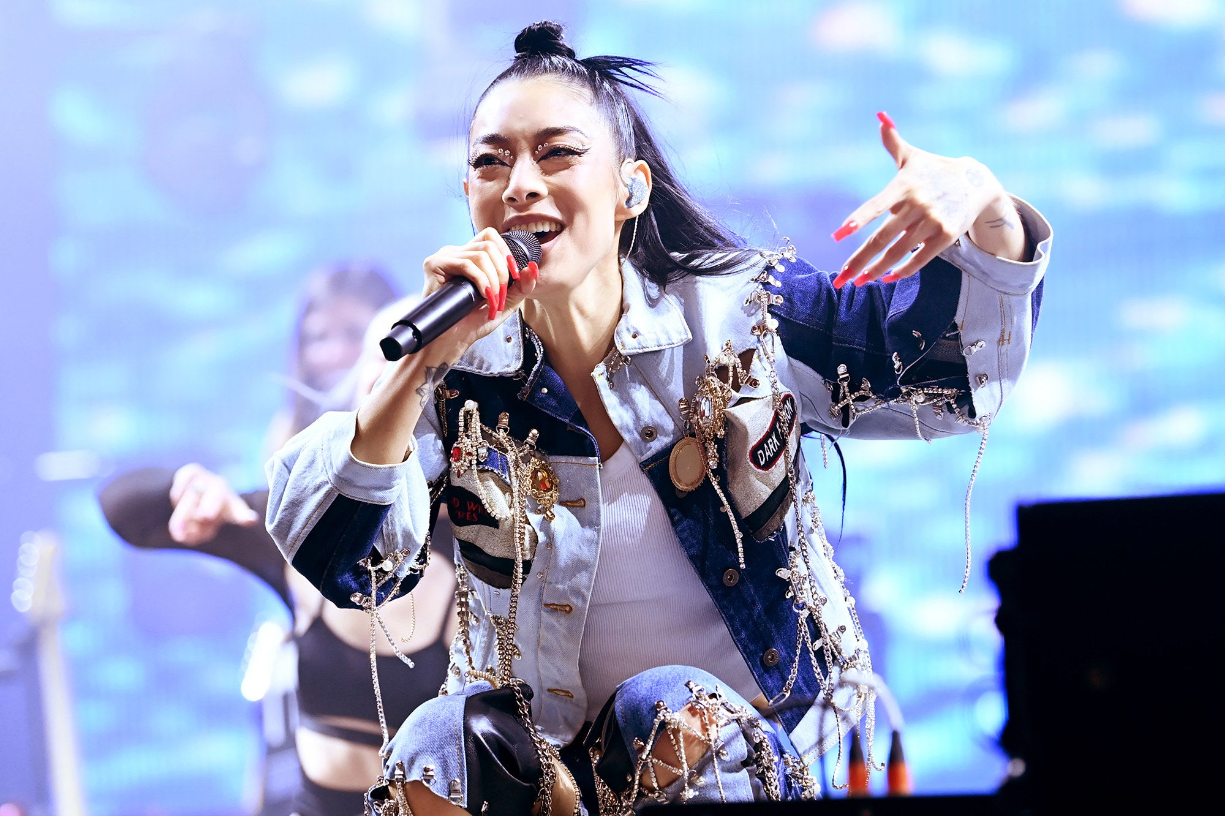 "The most ridiculous thing I've read about myself," pop star Rina Sawayama said in a TikTok that went viral two weeks ago. "That I'm an industry plant. Sis, I'm 31. Whoever tried to plant me did not do a great job."
It took nearly a decade of publishing music before Sawayama's career took off. When her debut album, Sawayama, came out, during the early months of the pandemic in April 2020, promotion was stuck exclusively online. "I wasn't doing any shows. I wasn't doing anything in person. My screentime was probably insane," she told BuzzFeed News
Still, Sawayama, a mind-bending Y2K time capsule that focused largely on social identity (pansexualness, Asianness, womanness), blew up regardless. The Guardian named it one of the 50 best albums of 2020, and it peaked at No. 6 on the Billboard Top 100 Dance chart. Now she's back with a sophomore effort, Hold the Girl, and even as her star rises in the mainstream pop world, her standard for success remains grounded:
"I guess it is just to be able to look at someone at my show and be like, This is the truest version of me," she said. "And this is the truest version of you. And we're in the room together. And we're having an amazing time. And that's really like, all I can hope for."

Still reading, eh? Seems like you might want to get this in your inbox. No pressure though. Just some food for thought.