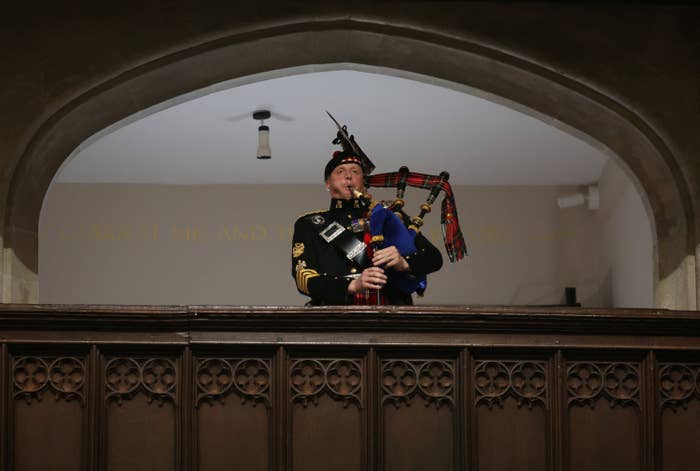 He continued to play as he began walking away so the sound of bagpipes gradually faded away.
Later, at the committal ceremony at St. George's Chapel at Windsor Castle, the piper played a lament as her coffin was lowered into the royal vault.
Once more, he played as he wandered down a side corridor, so the sounds of the music slowly faded away as the monarch's coffin disappeared from public view.
The moving moments were especially symbolic given the Queen started most days with the sound of bagpipes.
As something of an alarm clock, the piper would play at 9 a.m. for 15 minutes for the monarch wherever she was in residence.

Pipe Major Scott Methven, who held the role between 2015 and 2019, told the BBC last week that he got to know the Queen very well during his time in the position.
"It was a pleasure as her Majesty would stand and watch you play," he told the BBC. "She enjoyed the bagpipes, but she got to know you as a person."