This is an excerpt from Incoming, BuzzFeed News' morning newsletter dedicated to making sense of this chaotic world we live in. Join the club.
Alex Murdaugh was convicted of murdering his wife and son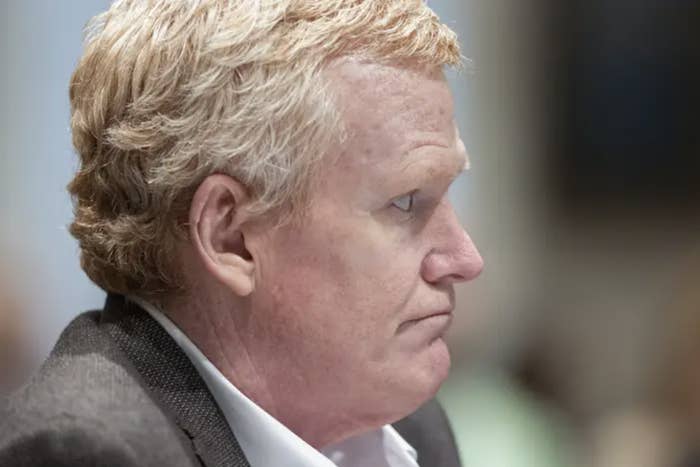 Alex Murdaugh, the scion of a powerful South Carolina legal family who has been linked to several high-profile crimes, was found guilty on Thursday for the murders of his wife and son, Maggie and Paul Murdaugh.
The jury deliberated for just three hours before reaching their verdict on the 2021 killings. After weeks of breaking down in tears in court, Murdaugh stood with his attorneys looking straight ahead and blinking as the verdict was read. Speaking outside the courthouse Thursday night, Attorney General Alan Wilson said that despite the Murdaughs' influential status in Walterboro, South Carolina, "no one — no one, no matter who you are in society — is above the law."
For months, the case transfixed true crime enthusiasts around the world with its many twists and turns. No less than two competing documentaries were produced before the case even made it to trial, while tens of thousands of people watched daily livestreams of court proceedings. Murdaugh now faces a possible sentence of life in prison. A hearing is scheduled for Friday.
Donald Trump is not immune from a lawsuit about the Jan. 6 riot
Trump can be sued by members of Congress and Capitol police for injuries they sustained during the Jan. 6 insurrection, the Department of Justice said Thursday. DOJ officials issued their statement amid an ongoing lawsuit filed by two Capitol police officers and 11 members of Congress who claim that Trump is liable for physical and mental injuries they sustained during the Capitol riot.

Trump previously asserted that his role as president granted him immunity from the lawsuit on the grounds that he was performing official duties.
SNAPSHOTS
A man was paralyzed after being shot by a police officer who had mistaken his gun for a Taser. Now he's suing. Michael Ortiz, 43, was shot July 3, 2021, by a police officer at his mother's home in Hollywood, Florida. According to his lawsuit, he called 911 while he was having a mental health emergency and chest pains.
TikTokers say ashwagandha makes them feel emotionally blunted, but clinical research has a different take. Ashwagandha is an herbal supplement that's been used for 6,000 years in certain cultures to reduce stress and enhance mental well-being.
The best books out this week. I'm usually too afraid to read horror, but I might just have to be brave for She Is a Haunting.
Tennessee banned drag and restricted gender-affirming healthcare. More states are expected to follow suit.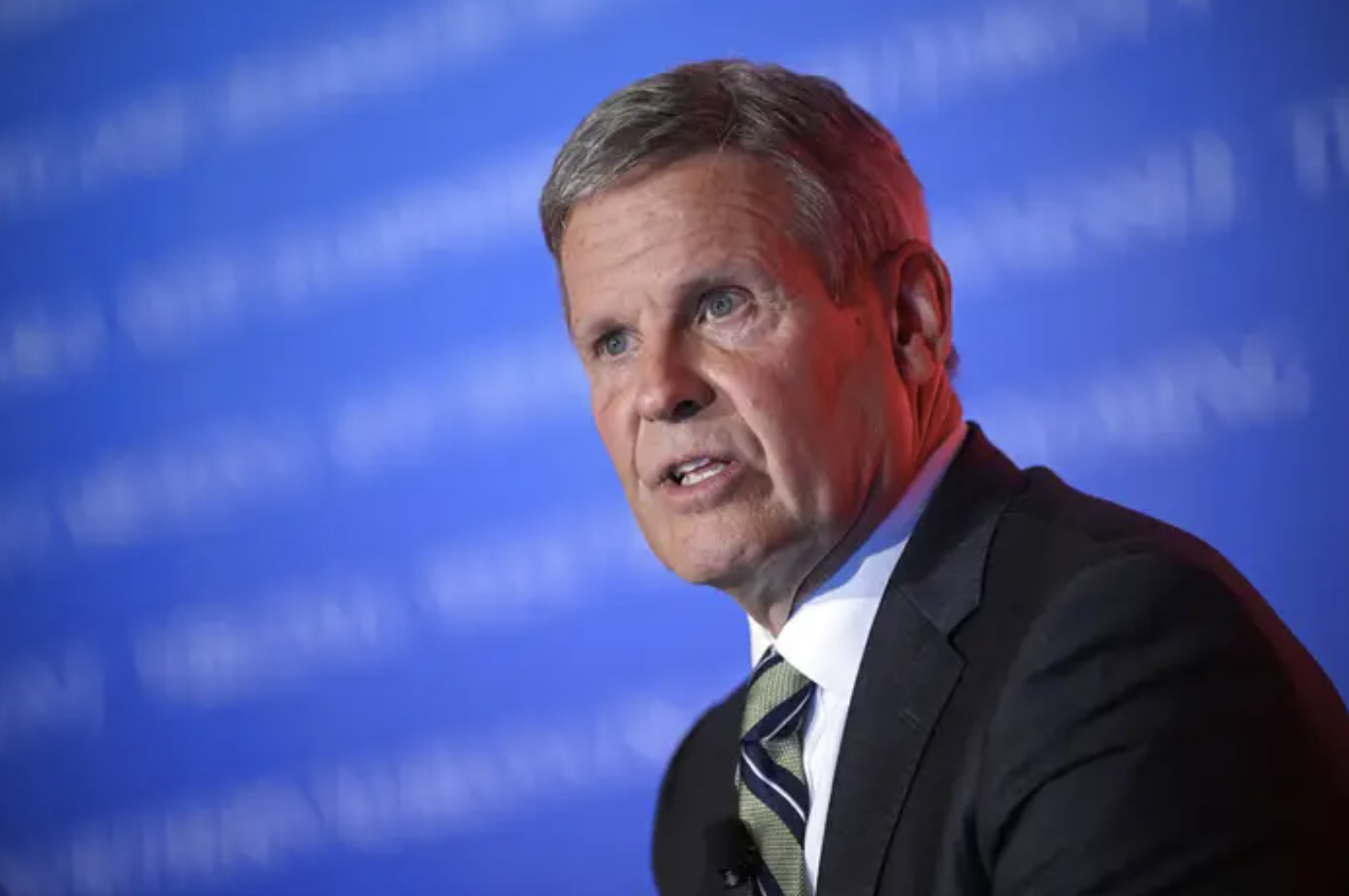 Tennessee became the first state on Thursday to enact a drag ban, and the eighth state to restrict access to gender-affirming care for transgender youth.
Set to go into effect April 1, the drag ban carries criminal penalties for "male or female impersonators who provide entertainment that appeals to a prurient interest" in public spaces or in front of minors.
In 15 states across the country, state legislatures are considering more than 20 bills that target drag performances. Stella Yarbrough, legal director for the ACLU of Tennessee, said in a statement, "We are concerned that government officials could easily abuse this law to censor people based on their own subjective viewpoints of what they deem appropriate."
The ban on gender-affirming care will go into effect on July 1, and those already receiving medical care such as puberty blockers and hormone replacement therapy will lose this care after March 31, 2024.
Over a dozen states are considering bills to limit healthcare for trans youth, despite the American Medical Association's vocal opposition to restrictions on gender-affirming care. "Gender-affirming care is medically-necessary, evidence-based care that improves the physical and mental health of transgender and gender-diverse people," AMA board member Michael Suk said in a 2021 statement.
IMAGE OF THE DAY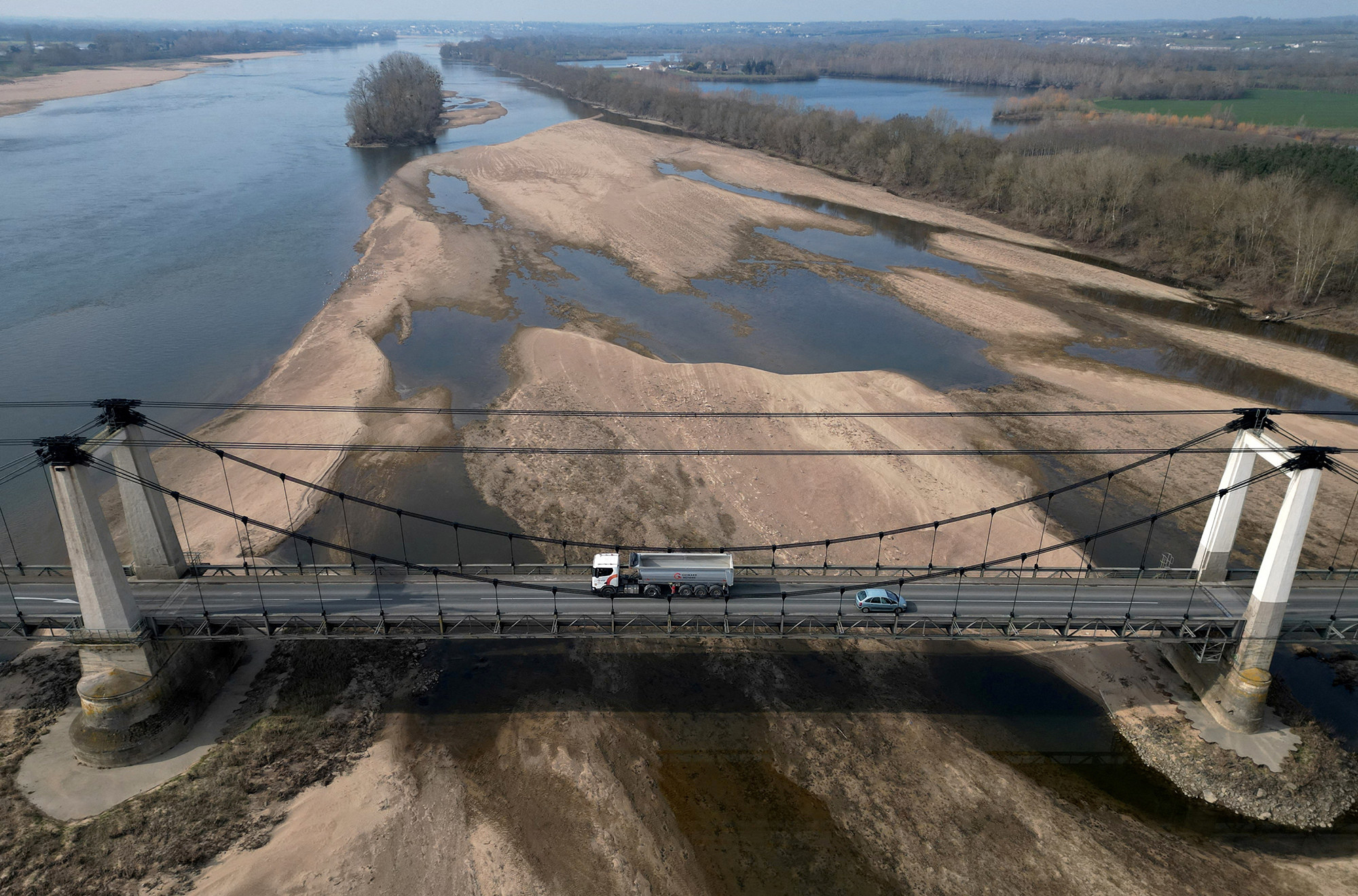 The most magical online trend of 2023? Hogwarts HBCU.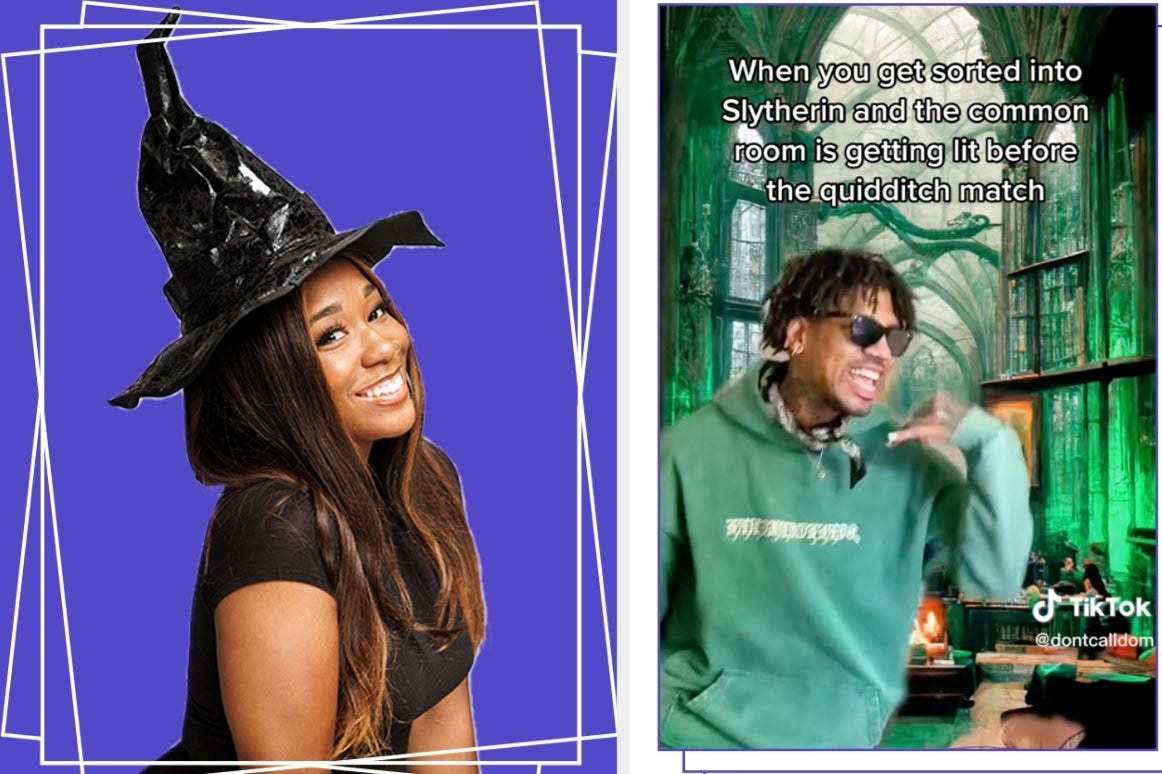 Black TikTokers have turned Hogwarts School of Witchcraft and Wizardry into an HBCU with all the trimmings: house parties, stroll teams, Greek life, and more. This reimagining of the fictional wizarding school has collectively been dubbed HAMU, or Hogwarts Agricultural and Magical University, and hundreds of videos have been made of fans repping their houses and coming up with a canon that is all their own.
Comedian Mel Mitchell, 28, started creating videos of herself as a Black Hogwarts teacher on TikTok last year and is excited that others are making similar content. "Hogwarts as a whole was a world that was created where we were very much an afterthought. But here, we just Blacked it up."
Some users are particularly enjoying the content because they feel Rowling, who has been accused of tokenizing Harry Potter characters of color and repeatedly made anti-trans comments, would not like the inclusive spin Black TikTokers put on her franchise. "It works because you know she would hate it," one user commented on a Hufflepuff stroll video.
Since the trend took off, HAMU has taken on a full life of its own. The digital community now has acceptance letters, two websites, merch, sororities and fraternities, and a swag surf song. Some on TikTok are even planning a potential "Homecoming" meetup at both the Hollywood and Orlando Wizarding World of Harry Potter at Universal Studios this summer. "Sometimes in different communities, it's looked down upon or seems nerdy to like fantasy books and fantasy worlds," said TikTok user Natasha. "But seeing that it's now trending and is popular, it makes my inner child so happy."
Still reading, eh? Seems like you might want to get this in your inbox. No pressure though. Just some food for thought.