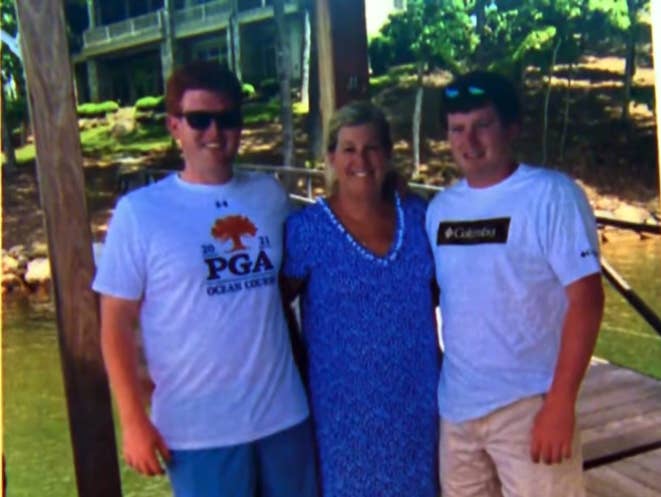 On May 6, 2021, Paul Murdaugh sent his father, Alex, what appeared to be a difficult text message. Paul, 22, was letting his dad know that he was still at the family's house in Edisto Beach, South Carolina, but that things were not OK.
"I am still in EB because when you get here we have to talk," Paul wrote. "Mom found several bags of pills in your computer bag."
Later that night, Maggie, 52, appeared to be searching Google to try to identify whatever pills she had discovered, cellphone data shows. "Green gel pill p30" and "White pill 30 on one side rp," she typed into the search engine.
It wasn't the first time that Maggie or Paul had been aware or worried about Alex's usage of prescription pills — an addiction that Alex later told investigators dated back 20 years and sometimes involved him spending $50,000 to $60,000 per week to support, which he told detectives in a recorded interview that he funded with money he stole from his law firm and clients.
Marian Proctor testified earlier this week that her sister Maggie had previously expressed concern to her over Alex's drug usage — concern that, Proctor said, Maggie still had in the period before she was killed. Proctor said Maggie would even call Paul her "little detective" because he was so dedicated to ensuring his father did not use drugs.
"She felt like he was always looking to make sure his dad was behaving," Proctor said. "If there were pills in the house that his dad was taking that he wasn't supposed to, Paul was determined that he would find them."
A little over a month later after Paul sent that message to his father about needing to talk, he and his mother would be dead.
Paul's text message and Maggie's Google searches were among the final pieces of evidence that prosecutors introduced as part of their case against Alex, 54, at his murder trial on Friday.
After several weeks of hearings and more than 60 witnesses, prosecutors concluded their case with evidence from a state investigator who walked the jury through a document that laid out in a thorough timeline most of the forensic electronic evidence they had already heard, including logs of calls and text messages, other cellphone activity, and data from Alex's car on the night of the murders.
The timeline detailed in methodical detail the movements and communications of Alex, Maggie, and Paul on June 7, 2021, with their phones even tracking approximate steps they had taken.
It included what appeared to be some unusual behavior by Alex that night.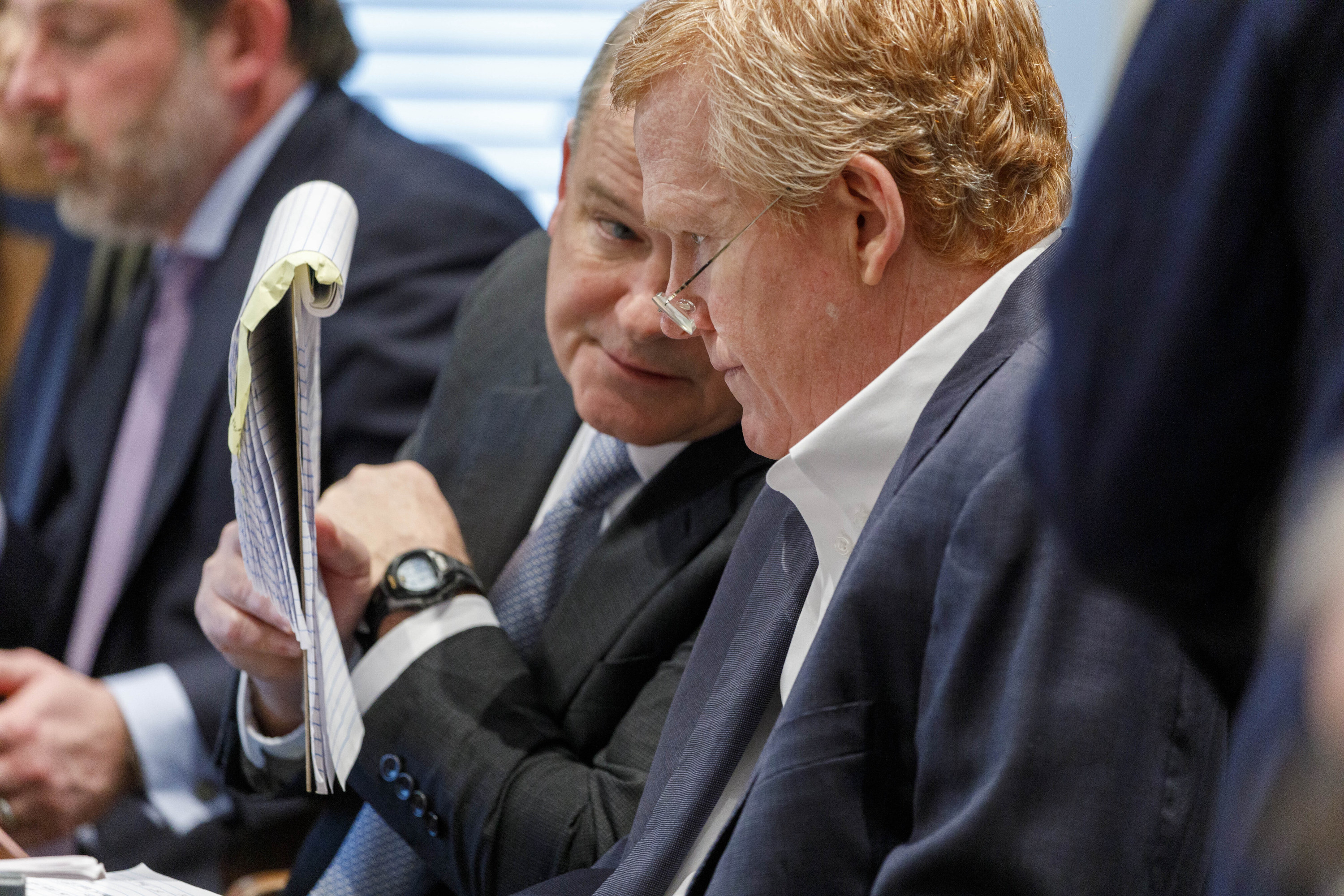 At 9:02 p.m., about 10 minutes after prosecutors say Maggie and Paul were most likely killed, Alex's phone logged approximately 283 steps in four minutes — a rate of 70.75 steps per minute. Alex's phone had not recorded any movement or activity in the previous hour, but now he appeared to be running. None of the three Murdaughs had moved that fast that night, according to their phone data.
"He was a busy guy right then, wasn't he?" prosecutor Creighton Waters asked.
"It appears," said Peter Rudofski, the agent with the South Carolina Law Enforcement Division who was testifying about the timeline document.
Data from Alex's car showed that he left the family's hunting lodge at 9:07 p.m. to visit with his mother in nearby Almeda. As he drove along the rural roads that night, he reached speeds of 70 and 80 mph, according to the data.
All the while, Alex was making calls — many of which were later deleted from his phone, but still picked up on other records.
After staying about 20 minutes with his mother, Alex drove back, returning to his home at 10 p.m. and driving down to the family's dog kennels five minutes later, where he said he discovered the bodies of Maggie and Paul.
Alex told detectives that night that, when he found the pair dead, he ran over to them and tried to turn each of them over and check their pulse, despite their extensive gunshot wounds. But the timeline showed just 20 seconds passed between the moment Alex parked his car at the kennels and when he called 911. "My wife and child have been shot badly," he then immediately told the emergency dispatcher.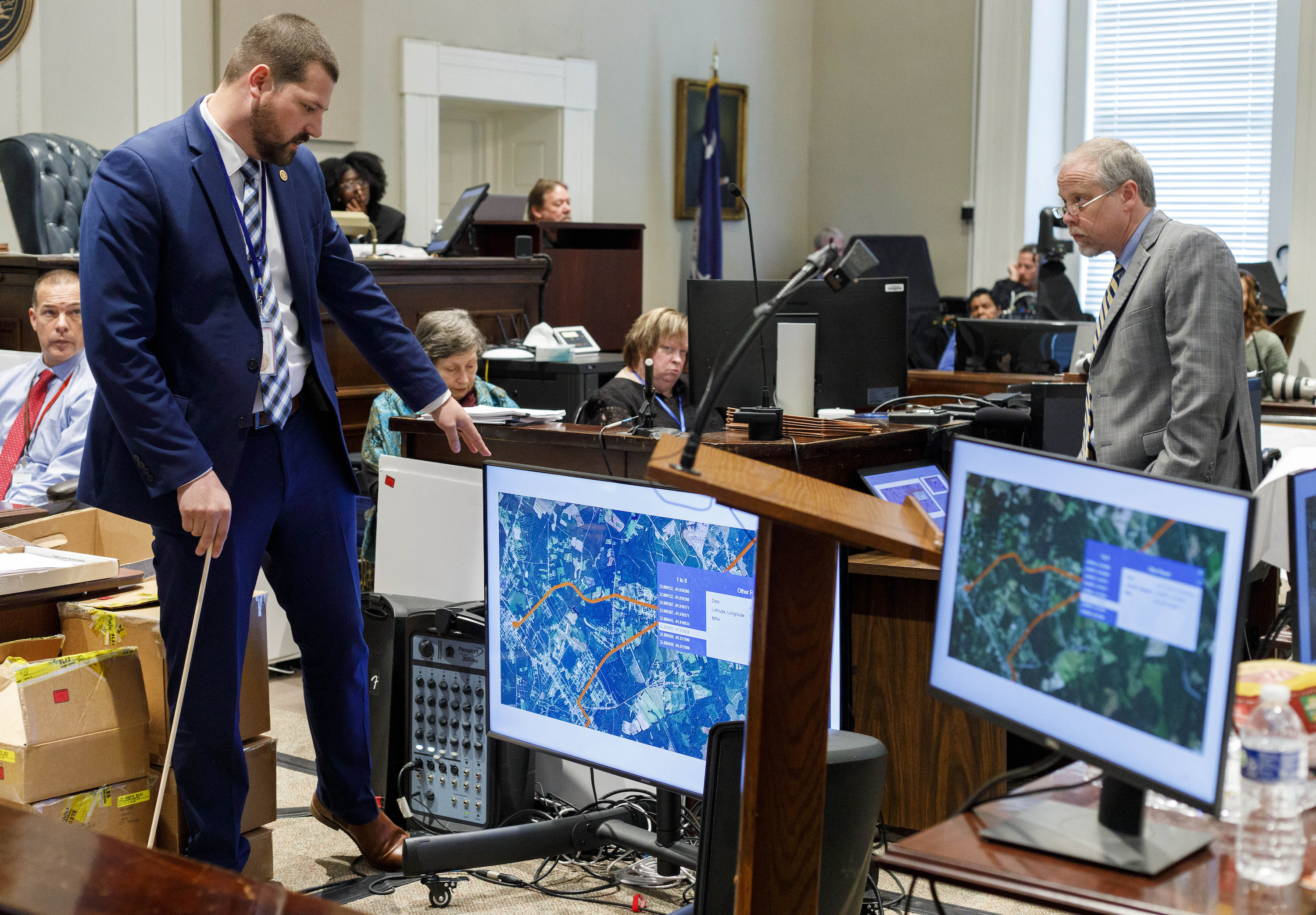 In cross-examination, defense attorney Phillip Barber suggested Alex might have had extra time to see the bodies as he drove to the scene thanks to his car's headlights. He also had Rudofski start a 20-second timer on an iPhone so the jury could experience the time for themselves.
Barber also questioned Rudofski about why he found it odd that, shortly after calling 911 and then his two brothers, Alex called one of Paul's best friends, Rogan Gibson.
"As an investigator, I would think that would be very odd, given the scene and the whole situation, that you're on the phone constantly, yes," Rudofski said.
"That you're standing there next to your dead son and his phone is ringing from someone and you call that person after calling other people?" Barber said.
"Yes, because I am standing over my son and wife. Just witnessing that for the first time, I would think that would be — to have someone on their phone constantly like that right after? Given the scene and the situation, yes, as an investigator I would think that is very odd," Rudofski said. "I'd be in a state of shock if that were me personally."
Among the data in the document was a record that showed Maggie's phone recorded about 59 steps at 8:53 p.m., roughly three minutes after prosecutors contend she was killed. The phone was not discovered until the next day, when it was found by the side of a road a few hundred yards from the Murdaugh property.
While Barber noted that Maggie's cellphone did not appear to be recording movement at the same time as Alex's, suggesting they were not being held by the same person at the same time, the prosecution highlighted that the phone screen's backlight turned off shortly before Alex drove past the spot where it was eventually recovered.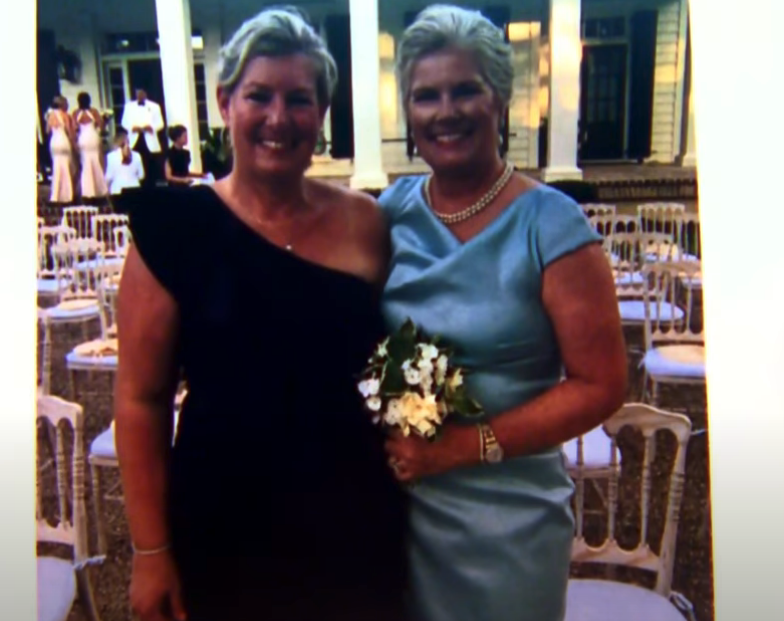 Prosecutors also used the timeline document to again emphasize what appears to be their most crucial piece of evidence: a video that was eventually recovered from Paul's phone by investigators. The 50 seconds of footage, which Paul had started filming just before 8:45 p.m. with the intention of sending to a friend, showed the young man trying to corral a chocolate Labrador retriever in its kennel. Three distinct voices can be heard as Paul films, and more than a half dozen witnesses who were close to the Murdaughs have testified that they belong to Paul, Maggie, and Alex.
Again and again, Alex told investigators that he didn't see his wife and son prior to waking up from a nap in the main house shortly before 9 p.m. and driving to his mother's house. But this crucial video showed that he appeared to be with the pair just four minutes before data showed Paul and Maggie's phones would be locked for the final time.
Alex's defense team conceded the state had proven that he was with his wife and son at 8:44 p.m., but said that his mere presence at the scene did not indicate guilt. They also denied he was present when the pair were killed, arguing that the state couldn't even definitively say when that was.
"The state has proven at most that he was at the kennels at 8:44 p.m.," defense attorney Jim Griffin said. "The state does not have proof of time of death. The state only has proof of the last time Paul and Maggie used their phones."
Griffin's comments came as prosecutors formally rested their case against Alex. Without the jury present, Griffin asked the judge to toss the case out for lack of evidence, which the judge denied.
Beginning their case, defense attorneys called Colleton County Coroner Richard Harvey, who testified that when he arrived at the scene that night shortly after 11 p.m. he put his hands in the armpits of Maggie and Paul to test for their warmth. He also said he observed no signs of rigor mortis setting in.
Unable to pinpoint an exact time of death beyond a two-hour span between 8 p.m. and 10 p.m., Harvey said he recorded down times of death for the pair as 9 p.m. as a middle ground.
In a bid to portray the Murdaughs as compassionate about Alex's drug addiction, Barber introduced another new text message for the jury to see, this time from Alex himself. On the morning of May 7, after Paul told Alex that Maggie had discovered the bags of pills, Alex sent his wife a text message.
"I am very sorry that I do this to all of you," he wrote. "I love you."
While Maggie would text Alex again, Rudofski noted that she never responded to his apology.