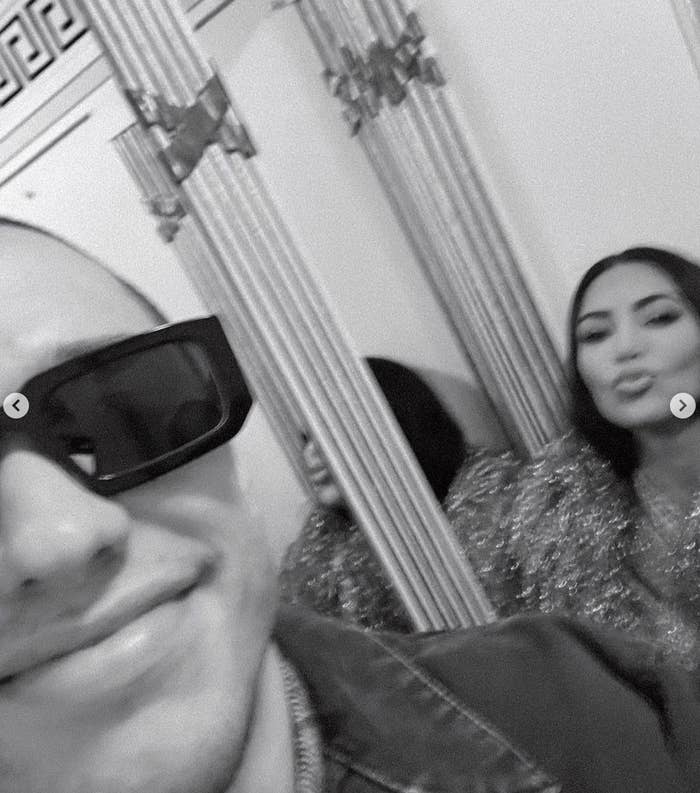 As you might be aware, Kim and Pete caused quite the stir last October when they shared a steamy kiss during a light-hearted skit on Saturday Night Live.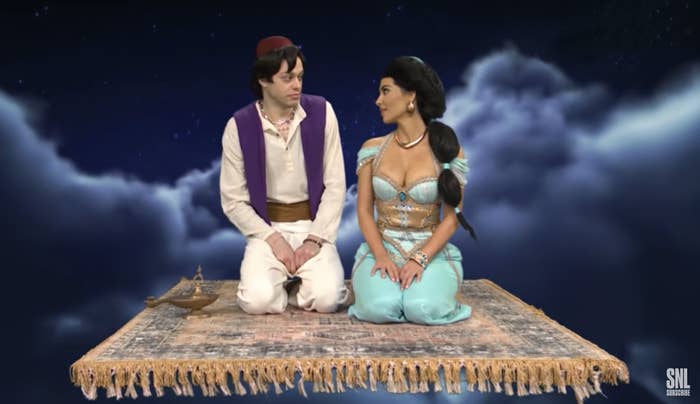 Channeling a more NSFW version of Aladdin, Pete quipped: "Jasmine, as we start getting more, you know, intimate, I'm just a little concerned that physically I can't handle you... If we go all the way, you might break me. Like, my thing might just, like, break."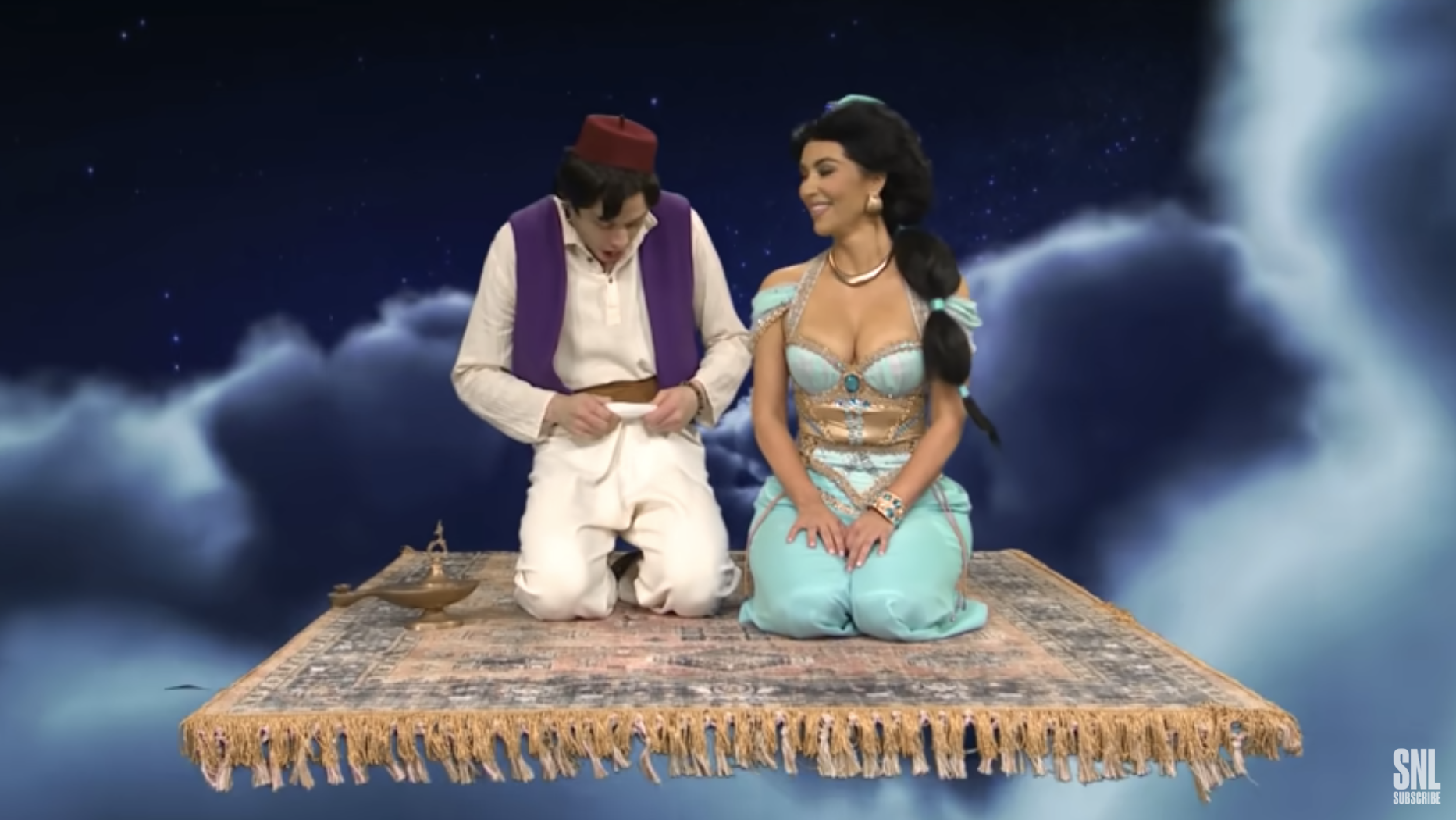 Kim, aka Jasmine, consoled her prince, saying that he's "more than enough man" for her before going on to share a smooch with him at the end of the skit.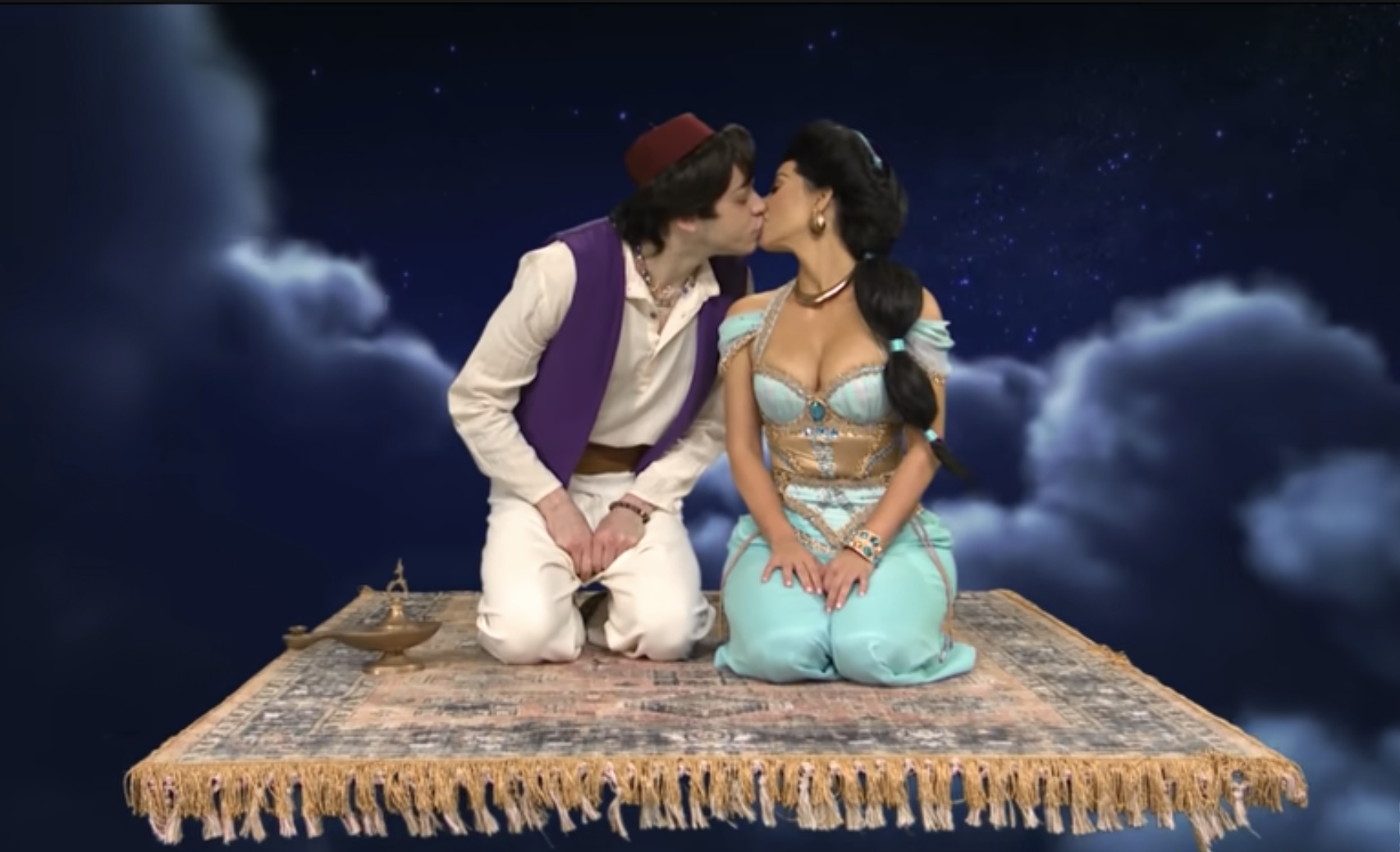 Well, Kim and Pete's onscreen kiss marked the start of a series of cute dates, lavish vacations, and — more recently — some extreme tattoos since the pair went on to officially date in November.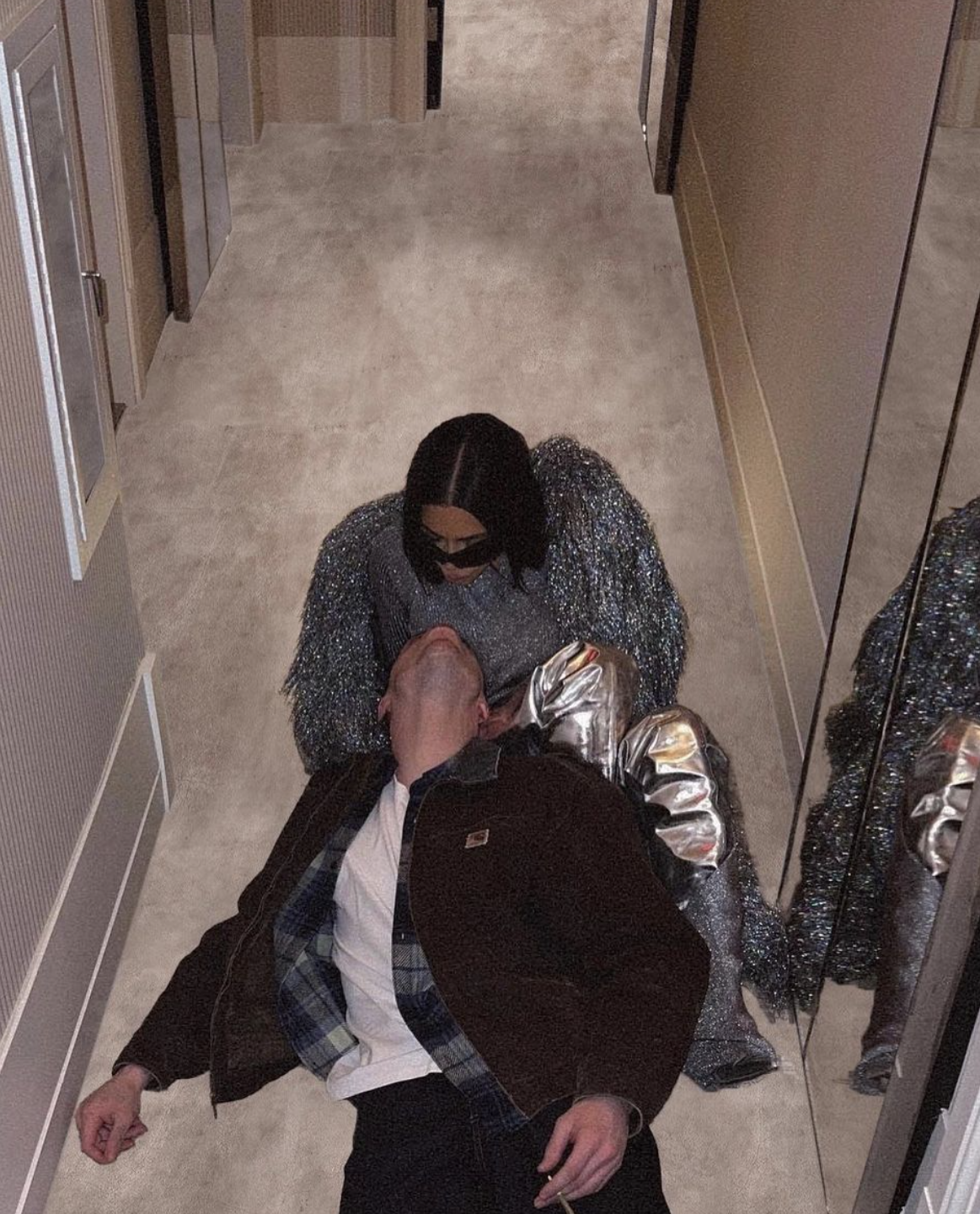 Now reflecting on the SNL appearance that sparked their romance, Kim referenced the cute kiss in the middle of an interview on Jimmy Kimmel Live! this week.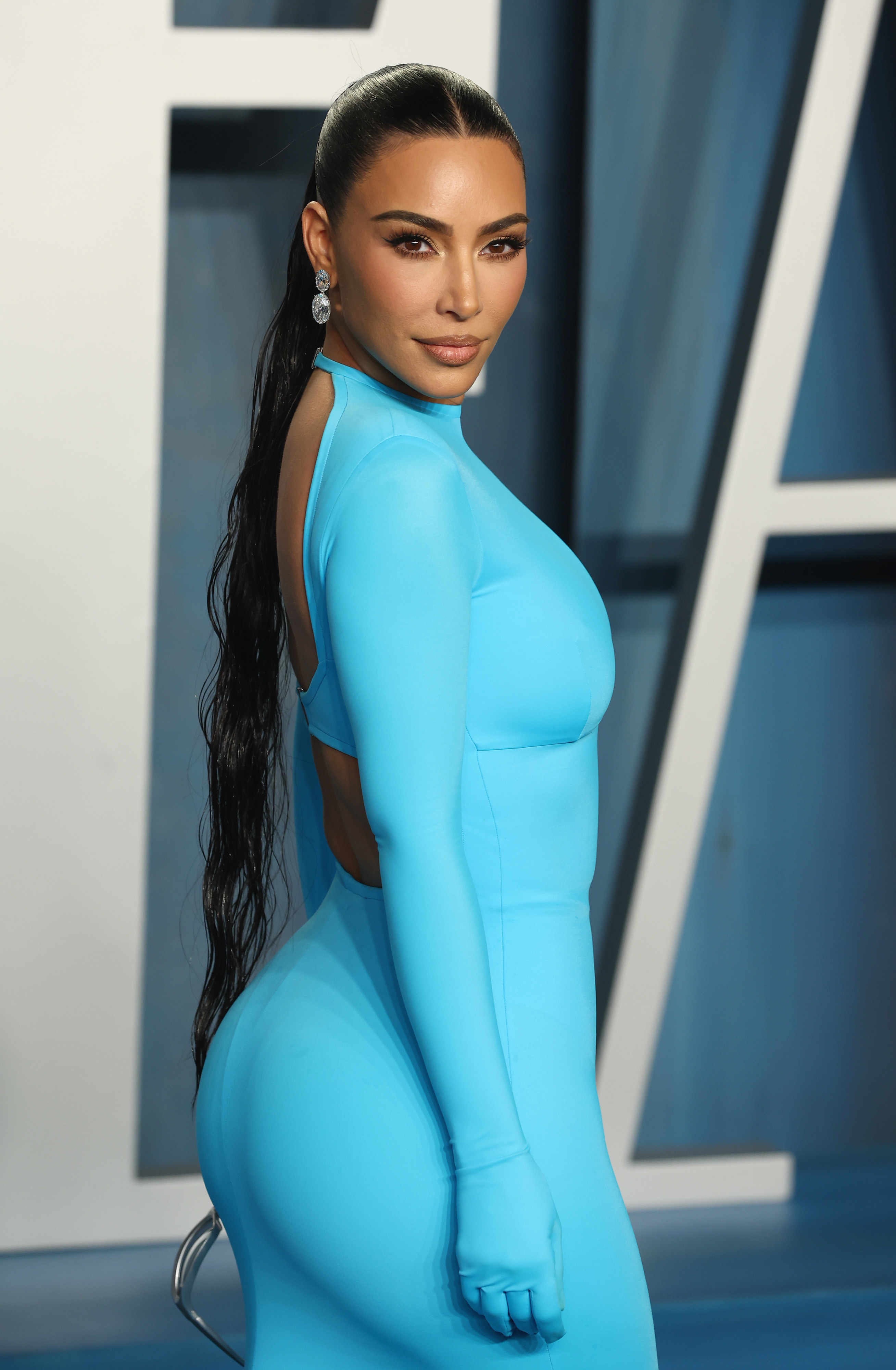 During the talk show, host Jimmy shows Kim — who was joined by her mom, Kris Jenner, and sisters Kourtney, Khloé, and Kendall — a photo of her and Pete kissing during the skit. He asks: "Is this the first time you kissed Pete?"
Unable to contain her huge grin, Kim replies: "Yes, that is," which is met with loud cheers and applause from the audience.
Jimmy goes on to ask Kim: "What became of this rug? Do you have this now? Seems like you should," pointing at her and Pete's flying carpet.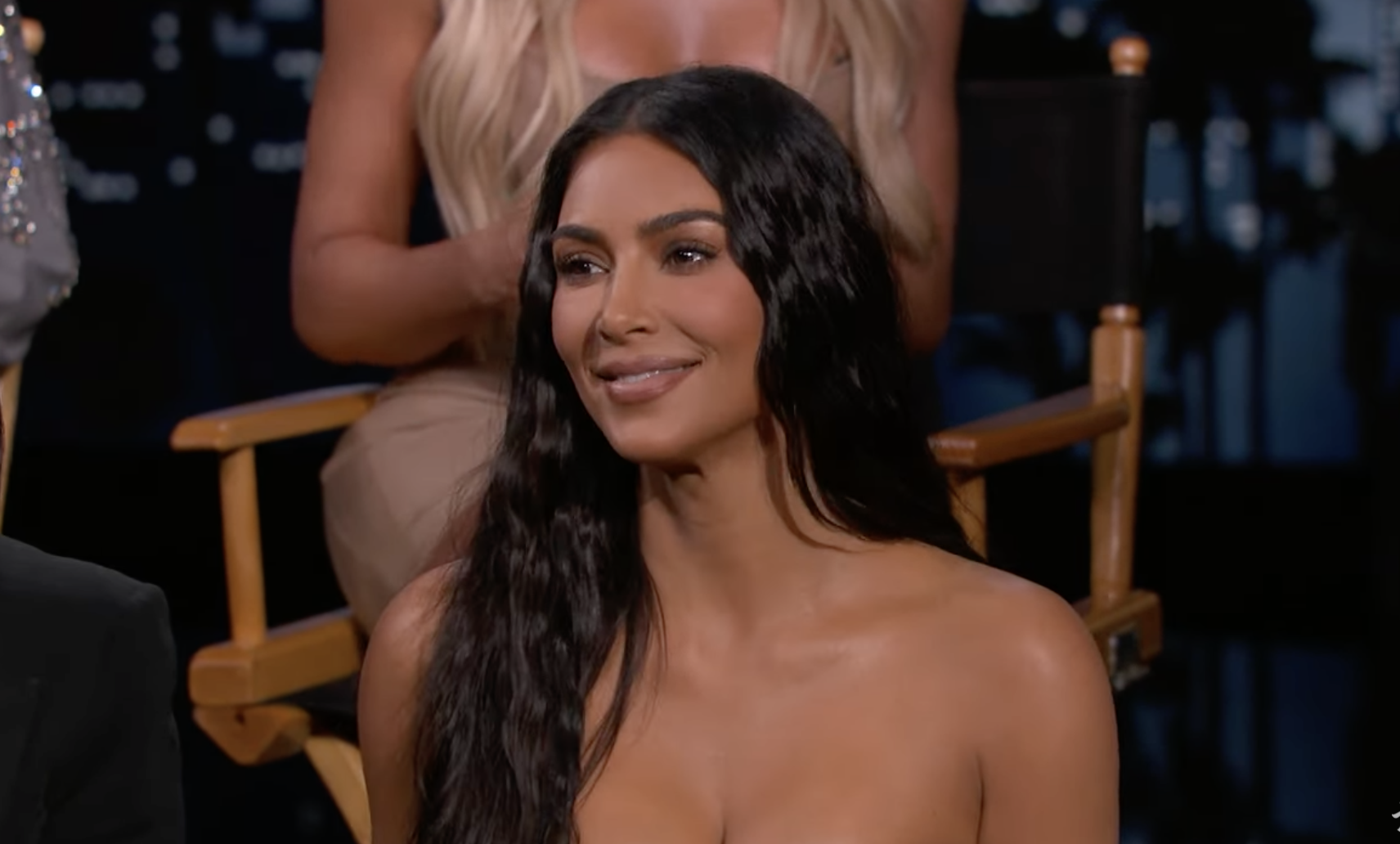 And in response, Kim giggles while revealing that she not only has the rug, but also owns several other mementos from the day — all thanks to Pete himself.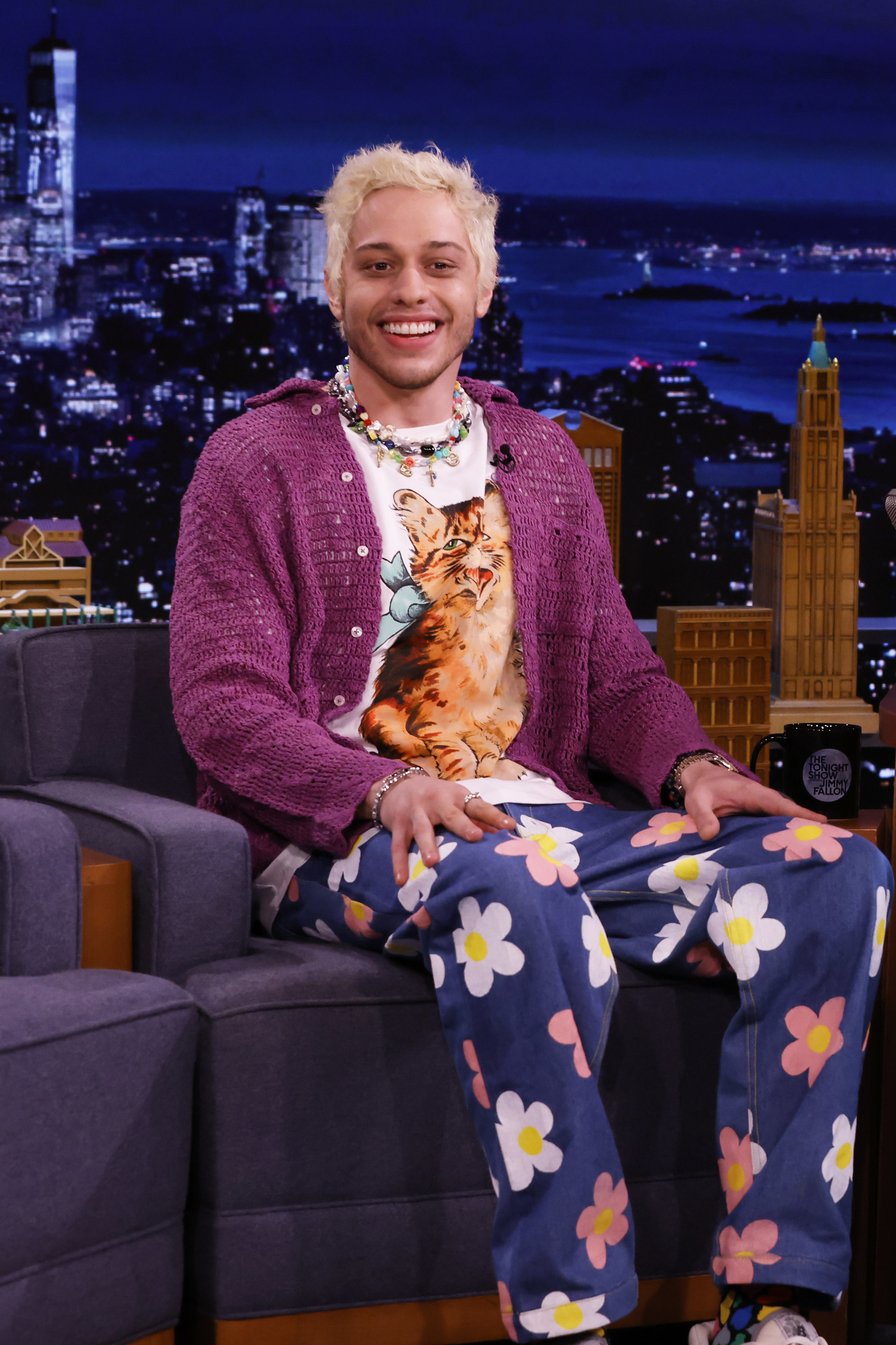 "Actually, for Valentine's Day, he got me the rug and the whole outfits from SNL — and the little genie lamp," she says. "So I do own the rug."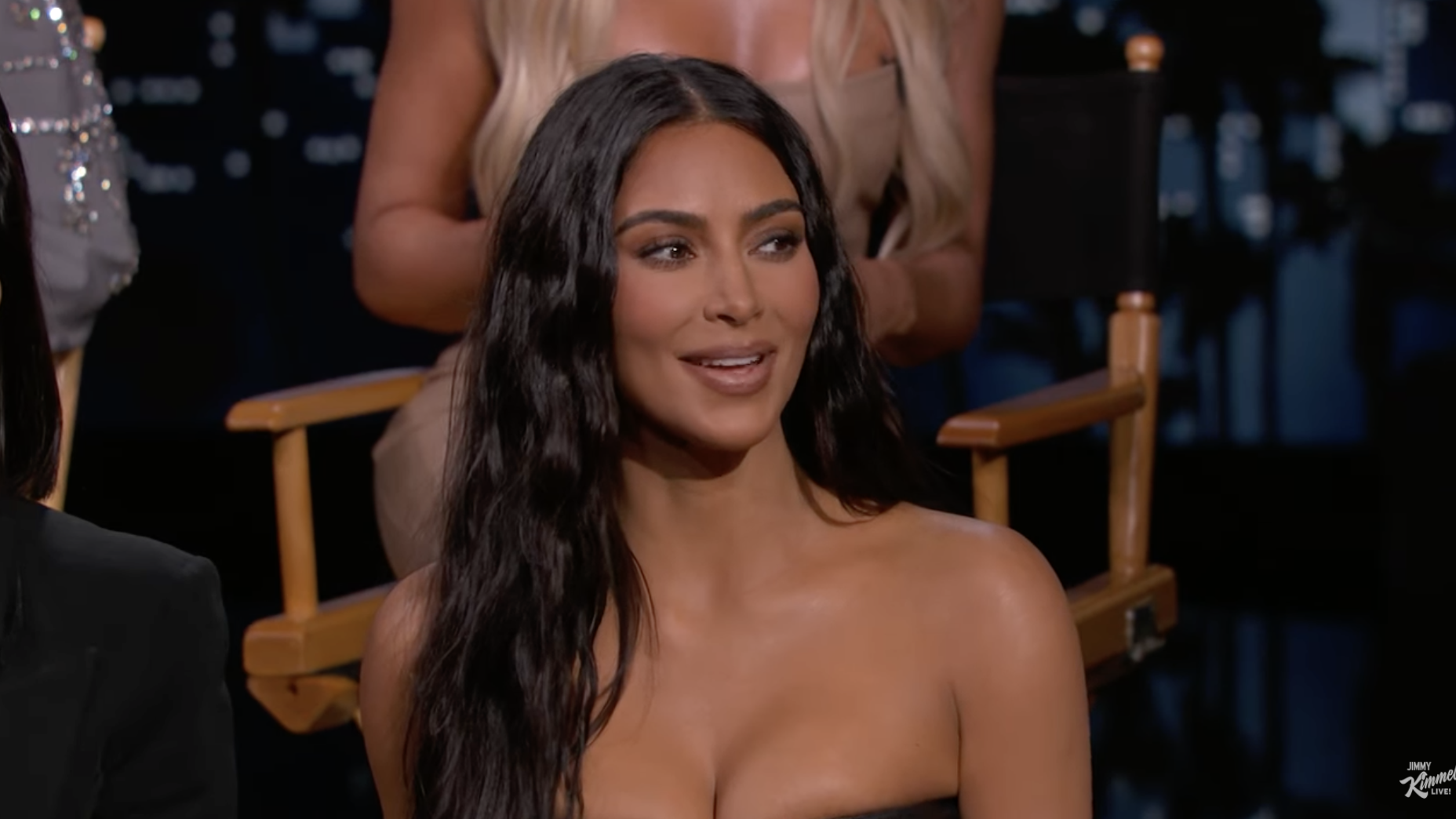 Viewers in the audience couldn't help but coo at Kim's sweet revelation before some of her sisters admitted that they'd had no knowledge of the adorable Valentine's gift.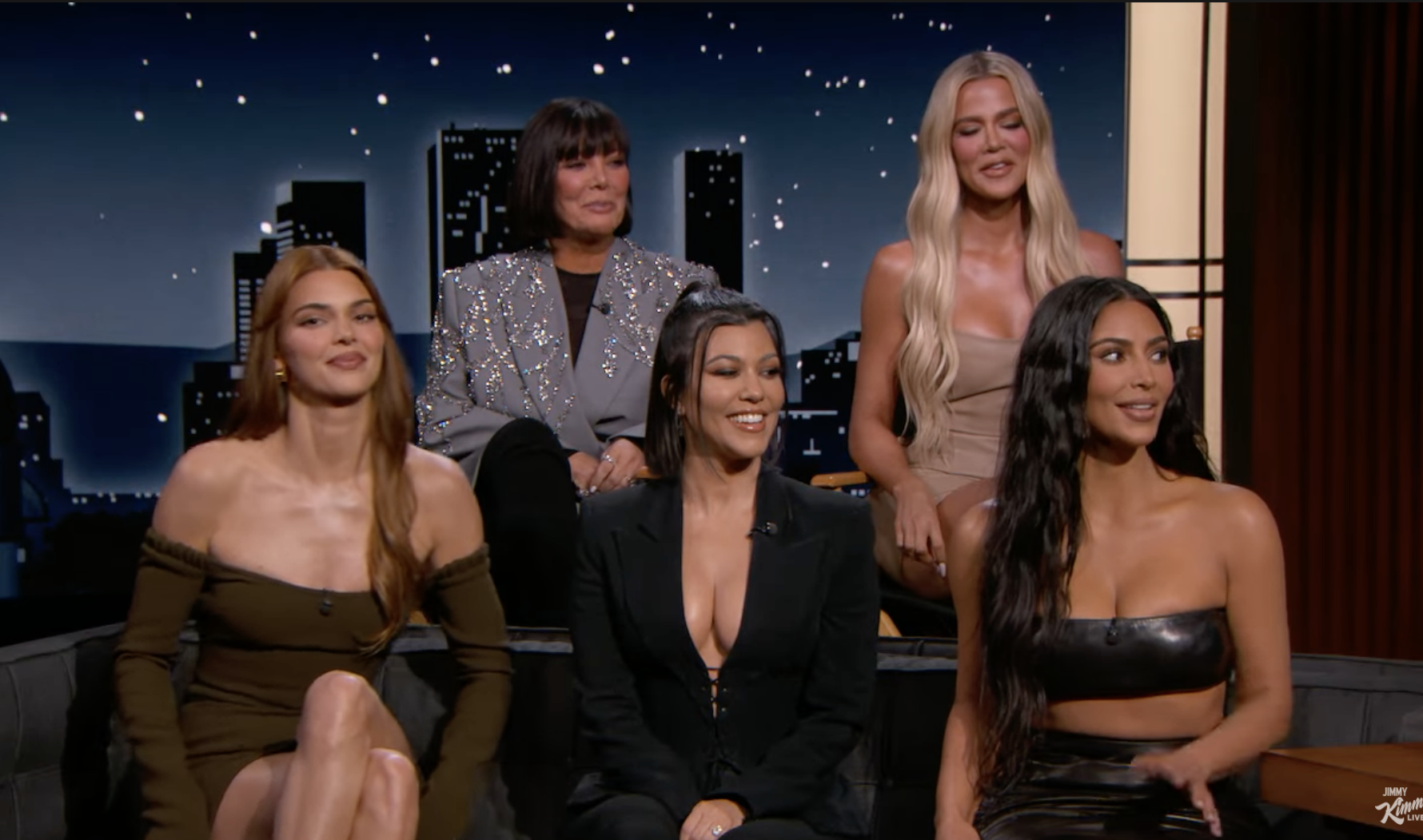 "I didn't know that happened until right now," says Kendall, to which Kourtney adds, "Same."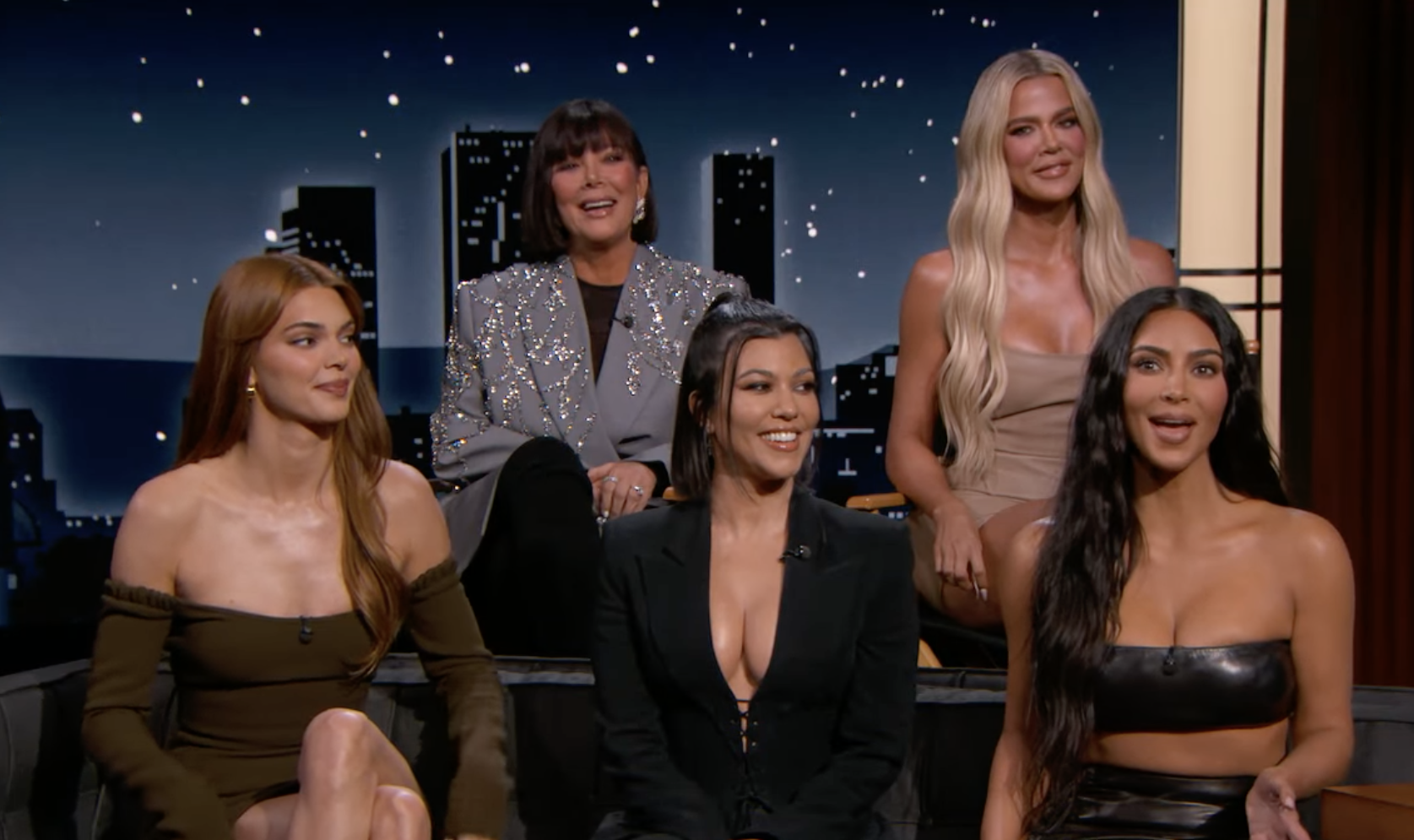 Kim's revelation comes two months after Pete admitted that he was thinking hard about Valentine's Day plans for the first time ever.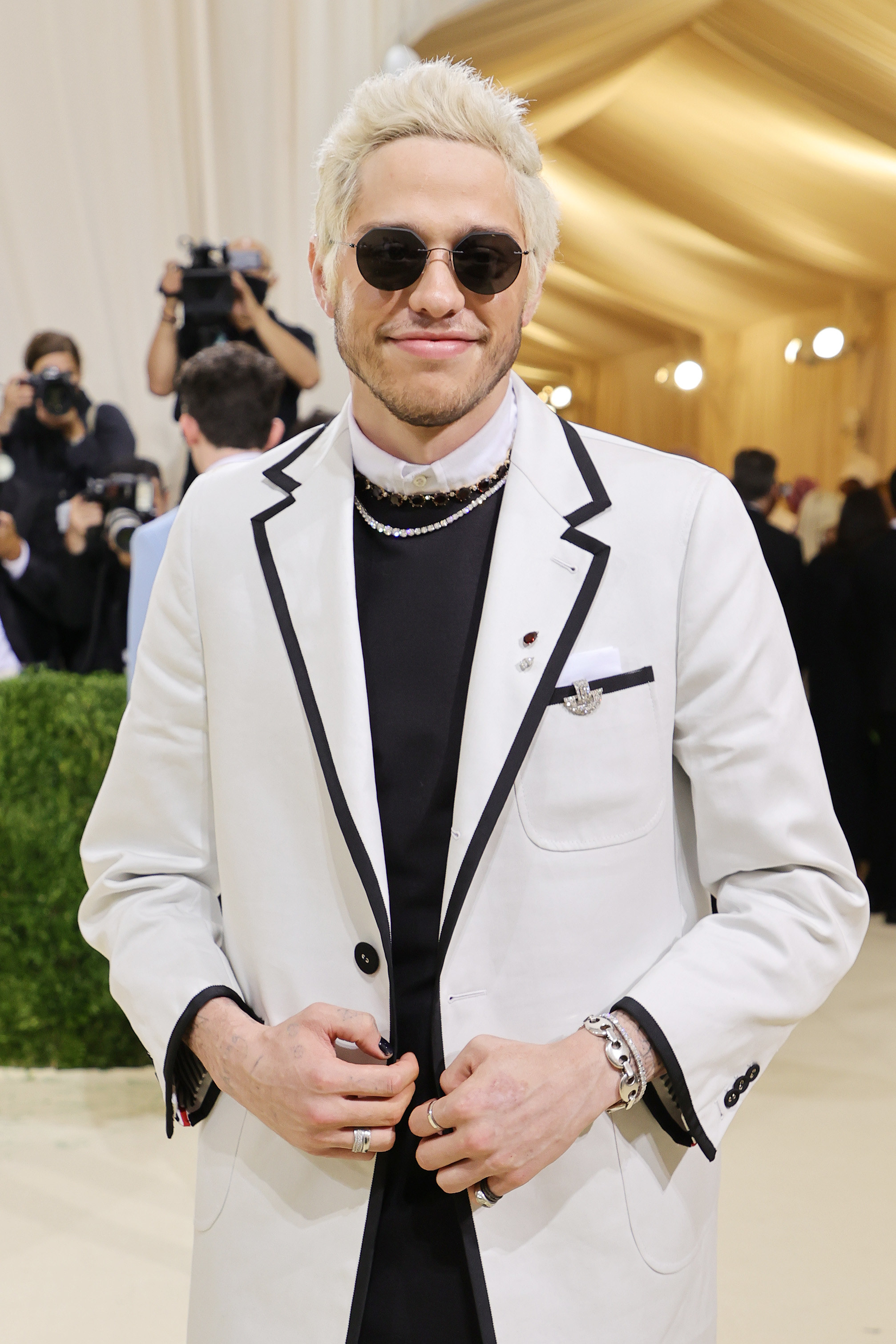 Speaking to People, Pete explained that this year would be the first Valentine's Day he'd spent with a significant other, so he wanted to make it special for Kim.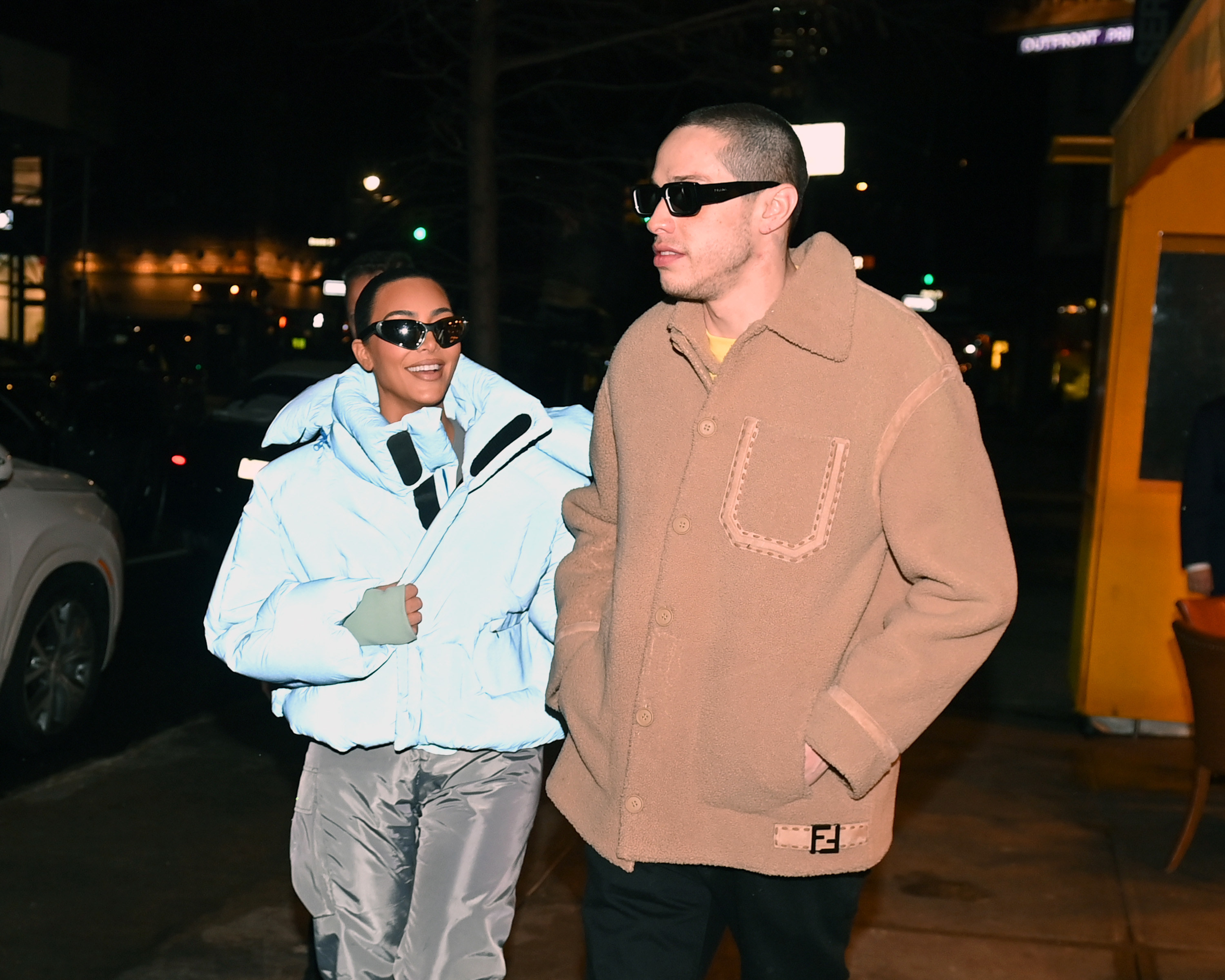 "I don't think I've ever had a Valentine's Day thing, really," he said. "So this would be the first year that I'm thinking about Valentine's Day plans, I guess. It's a big day."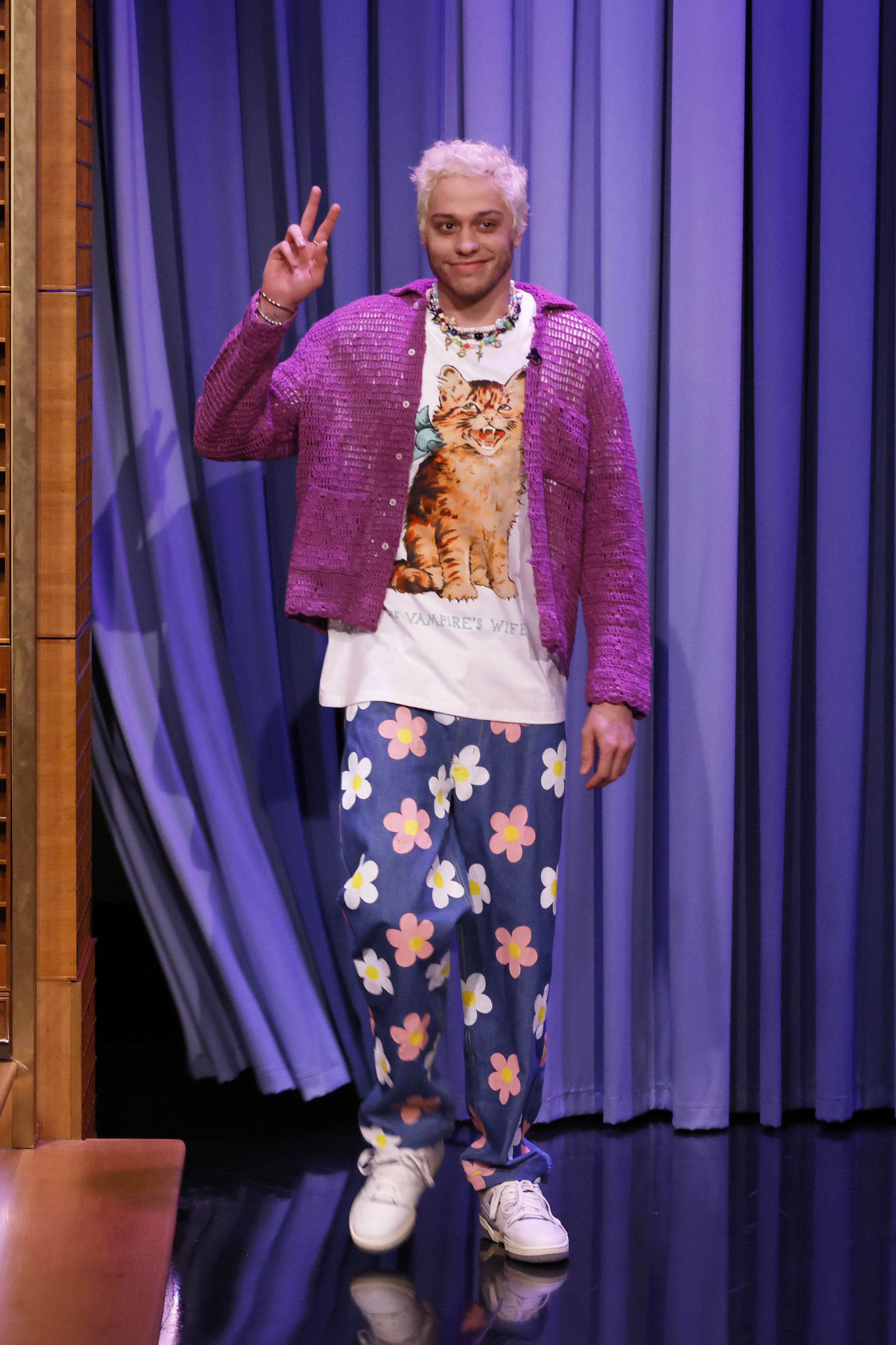 And things only got cuter in Kim's Kimmel interview, with the host also revealing that Pete actually had a huge bouquet of flowers sent to the studio that very same day ahead of her appearance on the show.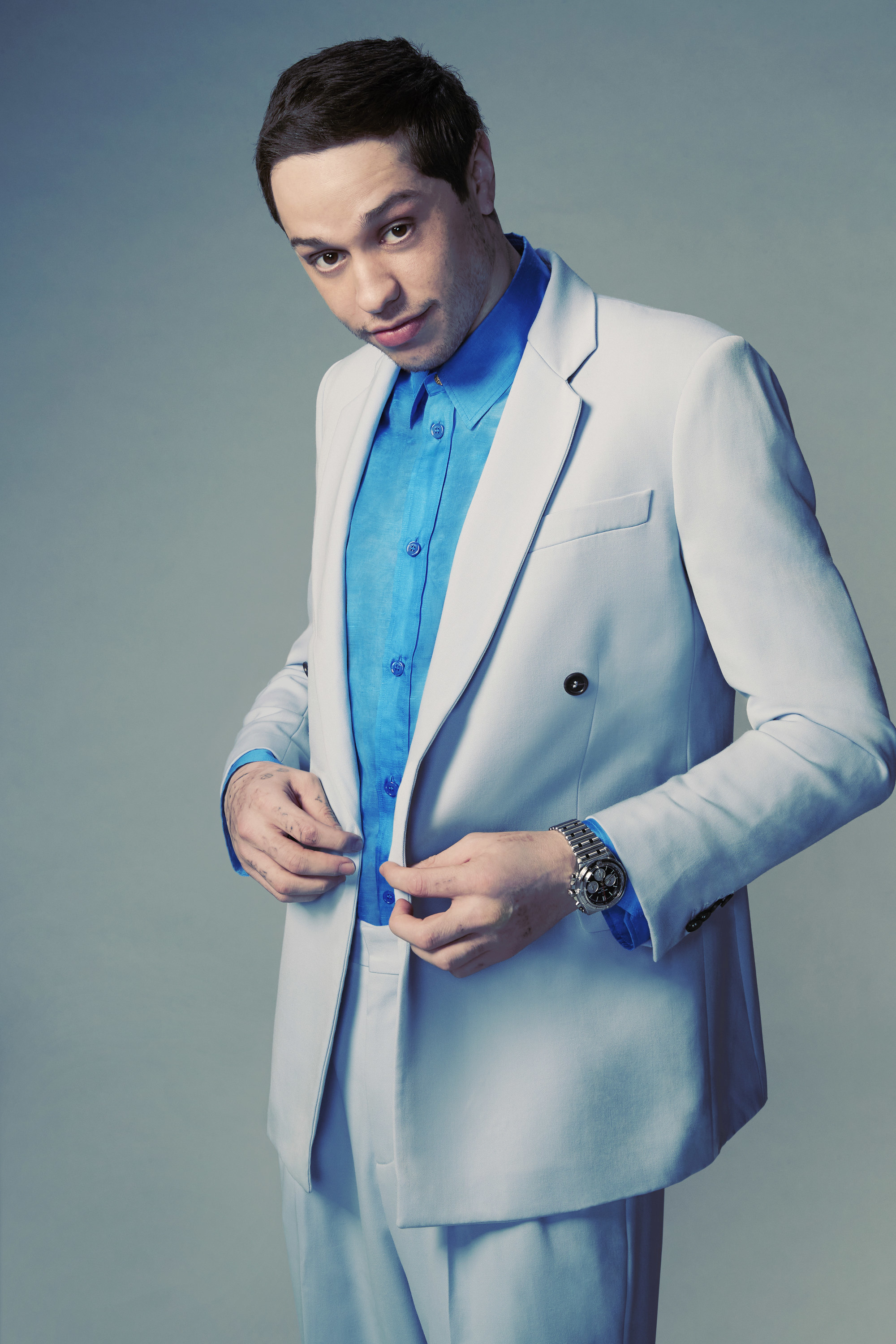 "We had to carry in a huge bouquet of flowers that Pete sent in here for you," Jimmy says, before quipping to the rest of the group: "Does that make the other boyfriends look bad?"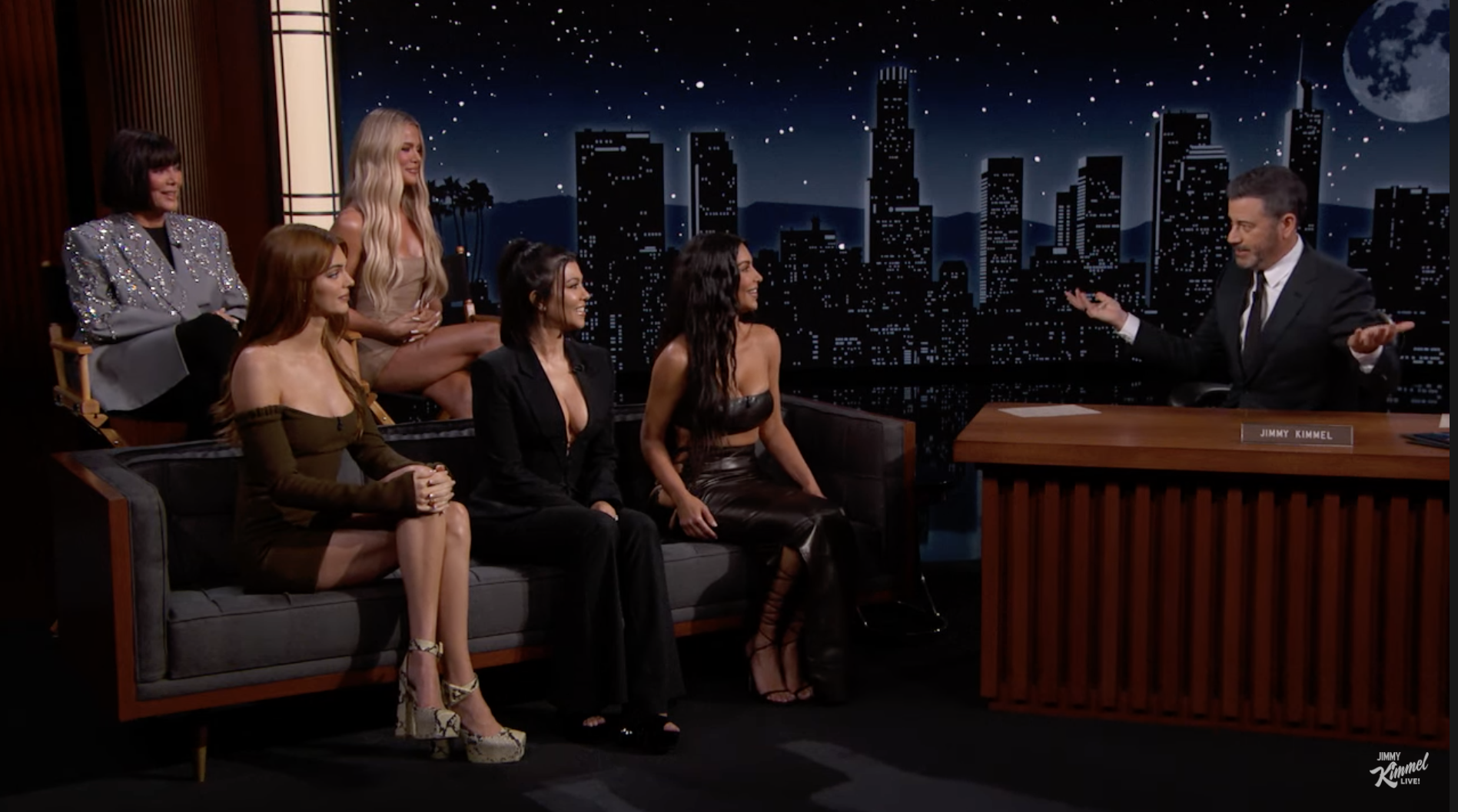 And Kim's revelation also comes days after she and Pete marked a huge milestone in their relationship, with reports claiming that he recently met all of her kids.
According to a source who spoke with Us Weekly, Pete has bonded with all four of Kim's children — North, Saint, Chicago, and Psalm — whom she shares with ex-husband Kanye West.
"Kim loves how great Pete is with the kids. He's a big kid himself and makes them laugh," said the source.
In fact, just last weekend, Pete was photographed hanging out with Kim's eldest daughter, North, on what looked to be a cute playdate, marking the first time we've seen him with any one of the kids.
The two were spotted cruising around in Kim's bright pink Moke electric car, with North seated on Pete's lap as he took the wheel.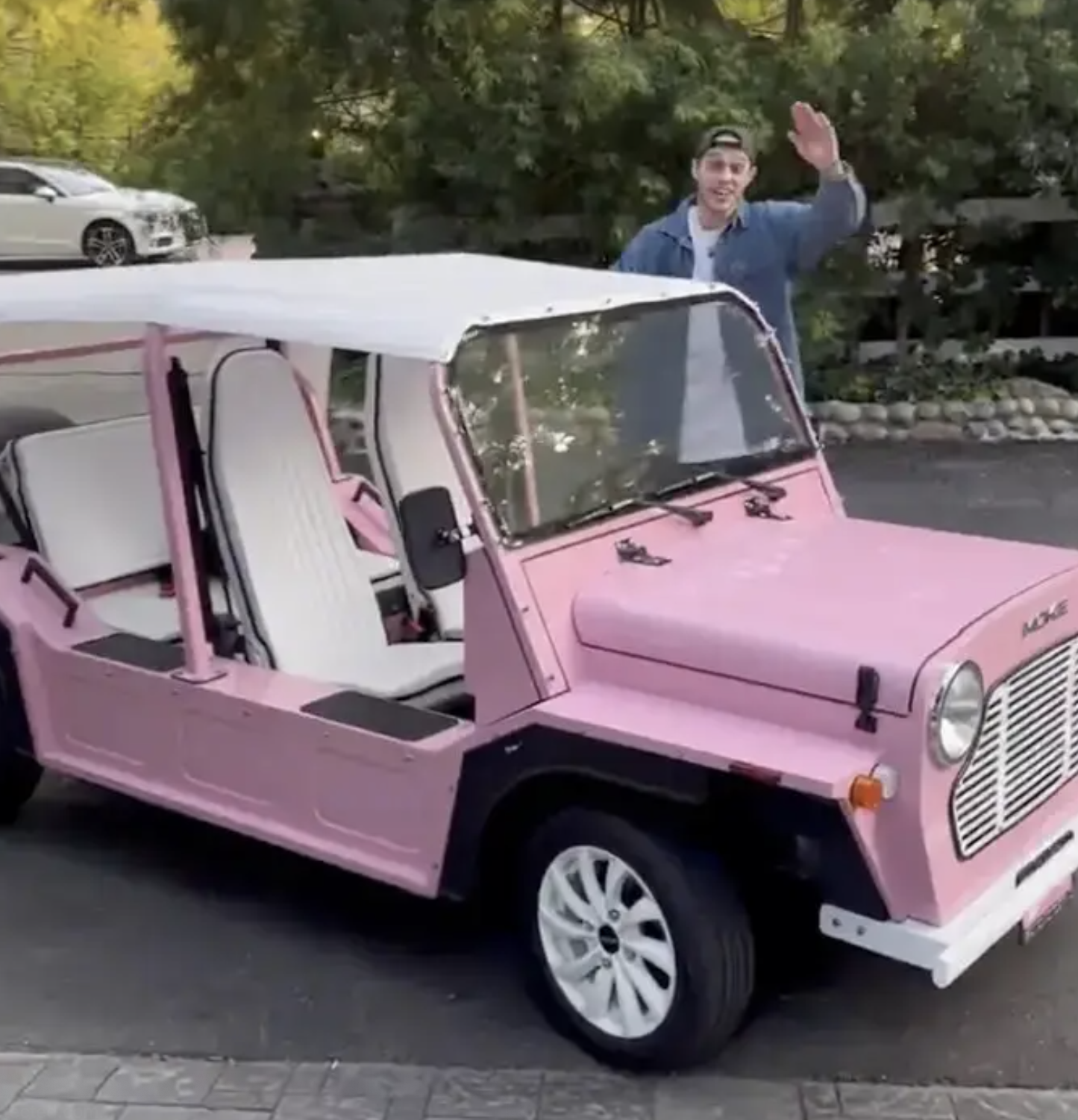 According to TMZ, who obtained the exclusive footage of Pete and North, the duo were also joined by Kourtney's 9-year-old daughter, Penelope, whom she shares with ex Scott Disick.
And with Pete and Scott's bromance also going from strength to strength lately, it's safe to say that the SNL comic now meeting Kim's children is further proof that he's growing closer and closer to her innermost circle.