Morning Update: All Good Scams Must Come To An End
America's changing abortion laws, teachers paying for their substitutes, your weekend longreads. Your BuzzFeed News newsletter, May 10.
America's changing abortion laws
This year alone, four states have signed so-called "heartbeat" bills that ban abortion as early as six weeks, or as soon as a fetal heartbeat is detected.
One of the most restrictive abortions bills was signed by Ohio's governor in April. Before that, Mississippi, North Dakota, Iowa, and Kentucky had all passed similar laws. This week, Gov. Brian Kemp signed the heartbeat bill into law in Georgia, prompting outrage.
Here's the thing: none of these laws are in effect. In the case of Georgia, the bill won't apply until Jan. 1, and it's expected to be challenged in court.
Meanwhile yesterday in Alabama, senators got into a shouting match over a bill that would ban nearly all abortions.
The big picture: The heartbeat bills are likely to be challenged in court — and that's part of the point. If that challenge escalates all the way to the Supreme Court, it could force the majority-conservative court to reexamine Roe v. Wade.
Sick teachers in California have to pay for their own substitutes out of pocket — even if they have cancer
California teachers who are forced to take an extended sick leave have to worry about getting well and footing the bill for a substitute teacher to replace them.
The policy was introduced in 1976, but got new attention this week after the San Francisco Chronicle reported that a second-grade teacher who has breast cancer and will be out for the rest of the year is required to pay for a substitute out of her own paycheck.
Reportedly, the price of a substitute can be up to $240 per day — all of which is deducted from the sick teacher's salary.
SNAPSHOTS
Republicans slammed their own Intelligence Committee chair over the Trump Jr. subpoena. Sen. Richard Burr was called "highly respected" by President Donald Trump butollowing reports that the committee he chairs had subpoenaed the president's eldest son, Republican senators have taken the unusual step of publicly criticizing Burr.
Chelsea Manning has been released from jail after refusing to testify to a grand jury about WikiLeaks. Manning was jailed for two months over the refusal. Before she was released, Manning was served with another subpoena to appear before a different grand jury. She and her attorneys have said that she will continue to refuse to testify about WikiLeaks.
A judge ordered the Florida parents of a child with leukemia to continue with chemotherapy. Taylor Bland-Ball and Joshua McAdams opted to go against doctors' advice and pursue a homeopathic approach to their 3-year-old son Noah McAdams' cancer. Now, a court ruled the boy must receive his chemo treatments.
Fake New York socialite "Anna Delvey" has been sentenced to at least four years in prison. The 28-year-old faked being a German heiress with a $60 million trust fund for nearly a year and tricked numerous people, businesses, and banks out of $275,000 in the process. Her "summer of scam" is over.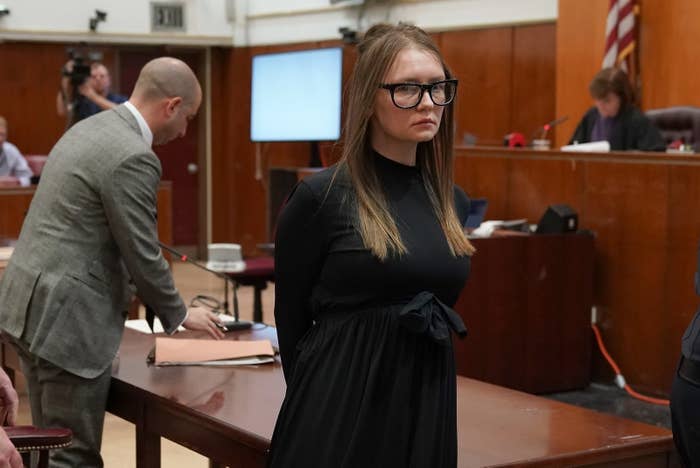 Facebook says a page with far-right anti-Muslim content doesn't violate its standards
Never Again Canada has nearly 235,000 followers on Facebook. We've reported recently with the Toronto Star that the page has spread misleading content, and used a URL-masking technique to deceive audiences as to what they're clicking on.
On top of that, the page also promotes and has ties to the Canadian chapter of the Jewish Defense League, an offshoot of a US organization which the FBI has deemed a "right-wing terrorist group."
Now, after investigating the page for nearly a month, Facebook says Never Again Canada does not violate its community standards.
There is a bigger context to all of this: Canada's election is coming up in the fall. This whole episode shows how pages that deal in false or misleading can play close to the line and still not have their influence or reach diminished.
Slow down, take a breather and read these essays
What Happens When Christian Movies Go Mainstream? Christian movies like God's Not Dead do incredibly well and still fly under the radar. But with the breakthrough success of titles like I Can Only Imagine, Hollywood is starting to pay attention. Alison Willmore wrote about a neglected audience brought to the mainstream: "If the faith-based film industry really does have ambitions of reaching secular audiences, will it be able to let go of its grudge against them?"
Why Rachel Held Evans Meant So Much To So Many. Earlier this week, the popular Christian writer Rachel Held Evans — known to many as just RHE — passed away. She had a limitless ability to hold a meaningful space for doubt while writing about faith. Laura Turner wrote a beautiful tribute to RHE: "She did not fall prey to the cynicism that beleaguers so many former evangelicals when their faith changes. Instead, she cultivated hope."
I Know It's Okay That I Chose Not To Breastfeed. But I Still Feel Guilty. We published an excerpt from Teresa Wong's Dear Scarlet: The Story Of My Postpartum Depression, a graphic memoir detailing a bad pregnancy, traumatic labor, and difficulty breastfeeding. From that excerpt: