Alyssa Milano Says She Won't Return To Netflix's "Insatiable" If The Show Keeps Filming In Georgia
"I will do everything in my power to get as many productions as possible, including Insatiable, to move out of this state," Milano told BuzzFeed News.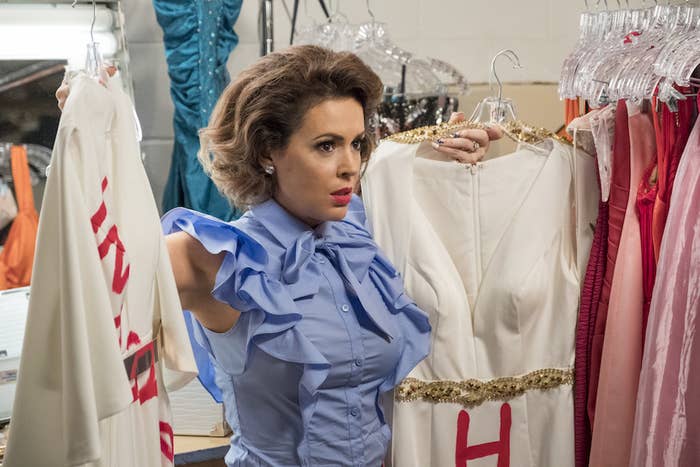 Alyssa Milano says she intends to honor the film production boycott of Georgia that she and dozens of other celebrities petitioned for after the state's governor signed the controversial "heartbeat" abortion restriction into law. But despite dozens of other celebrities signing on to her petition, reaction from Hollywood and major production studios, which benefit from the state's generous tax incentives, has remained muted.
The bill signed by Gov. Brian Kemp on Tuesday will outlaw abortions after the detection of a fetal heartbeat, which typically occurs around week six, when many women don't even know they're pregnant. It goes into effect Jan. 1, but is expected to be challenged in court.
Milano is currently filming Netflix's second season of Insatiable in Georgia, a show that was criticized when it was released in August for fat-shaming and a storyline featuring an adult male beauty pageant coach who is falsely accused of molesting a minor. The actor said she's contractually obligated to stay in Georgia for another month, but won't return to the show if it films there in the future.
"I have to be there for another month but you can be sure I will fight tooth and nail to move Insatiable to a state that will protect our rights," Milano told BuzzFeed News in an interview that she only agreed to do over email. "And if it doesn't move to another state, I will not be able to return to the show if we are blessed with a third season. This is my leverage. I will use it for the betterment of society and our great country."