This is an excerpt from Incoming, BuzzFeed News' morning newsletter dedicated to making sense of this chaotic world we live in. Join the club.
What will it take to hold a police officer accountable for killing someone in San Francisco?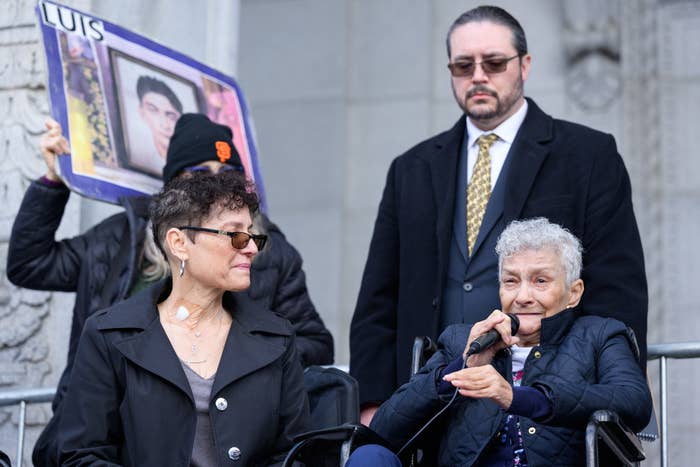 In deep blue San Francisco, a city that's hailed — and demonized — for its progressive values, a police officer had never faced criminal charges for killing someone while on duty until late 2020.
Keita O'Neil, 42, was shot to death by San Francisco police officer Chris Samayoa on Dec. 1, 2017, while leading police on a chase after allegedly carjacking a state lottery minivan. Samayoa, a rookie cop on his fourth day of field training, fired his weapon through the glass window of his patrol car. O'Neil was unarmed. Samayoa was fired and, almost three years later, charged with manslaughter and assault under former district attorney Chesa Boudin.
But last month, the new San Francisco District Attorney Brooke Jenkins announced plans to dismiss the charges against Samayoa, claiming that Boudin, whom she helped remove from office in a contentious recall election last year, filed the case for "political reasons." California Attorney General Rob Bonta will now decide whether to take over the prosecution.
Publicly, Jenkins has maintained that she is committed to holding members of law enforcement responsible for crimes they commit. But advocates point to Jenkins's decisions to reduce staffing in the unit that investigates law enforcement and delay the case against Kenneth Cha, another San Francisco police officer charged with killing an unarmed Black man. Critics have accused her of sidelining the Samayoa and Cha cases as political payback to the police officers' union.
"If you can't prosecute this case, then which case can you prosecute a cop for?" said Emily Lee, codirector of San Francisco Rising. "Because right now the message to the police and the police union is: Don't worry — the DA's not going to come after you."
What's happening to the banks?
Moody's Investors Service downgraded its rating on the entire US banking system from "stable" to "negative." Let's go through this one point at a time:

What is Moody's? A top credit-ratings firm that many investors use to get assessments of debtors' potential credit risks.
Does this negative rating matter? Essentially, this rating is Moody's way of signaling that it may become harder soon for banks to retain customers, lend out money, and address the Federal Reserve's rising interest rates. The Moody's report also said it expects the US market to enter a recession later this year.

In other post-SVB crash news:

The Justice Department and Securities and Exchange Commission are investigating the collapse of Silicon Valley Bank, the Washington Post reports.
Regional banks saw a bounce-back in stocks on Tuesday, subduing fears of a market crash of 2008 proportions.
SNAPSHOTS
Ohio is suing over the train derailment that caused the release of over 1 million gallons of toxic chemicals into the community. The complaint states that the Feb. 3 train derailment was just the latest in a series of accidents that have led to the release of toxic materials. According to the state, Norfolk Southern Corporation's accident rate has increased by 80% over 10 years, and at least 20 of its derailments since 2015 have included chemical spills.
A 69-year-old man is accused of scamming $1.8 million from women he met on dating apps. Nelson Counne allegedly pretended to have a romantic interest in the women to convince them to make fake investments with him, prosecutors said.
Tennessee's lieutenant governor is "pausing" social media use after scrutiny over his comments on a young man's racy Instagram photos. In one comment, McNally posted a heart emoji in response to a photo of a nearly nude Franklyn McClur, and wrote "Finn, you can turn a rainy day into rainbows and sunshine!" on a close-up photo of McClur's butt.
Experts across the political spectrum fear this Florida bill threatens First Amendment rights
A committee of Florida's House voted on Tuesday to recommend moving forward with a controversial bill reforming defamation law. The bill, which may upend a Supreme Court precedent designed to shield news media, will now move to the House's Judiciary Committee for review.
Critics of the HB 991 bill argue that its revisions to defamation law could chill press freedoms and public debate. Current Supreme Court precedent based on the 1964 case New York Times v. Sullivan requires that a plaintiff who is a public figure must prove a defendant acted with "actual malice" in making their false claim, meaning they must show the person acted either with knowledge of or reckless disregard for its falsity.
If HB 991 becomes law, it will lower the legal standard of "actual malice"; fact-finders could infer that actual malice has been demonstrated when there are "obvious reasons to doubt" the claim, and any statement by an anonymous source in a story would be considered false for defamation purposes.
At the House hearing, a dozen members of the public across political party lines rose to speak against the bill. "The bill violates the First Amendment to the United States Constitution, it likely violates Florida's constitution, and it sets troubling public policy," said Carol LoCicero, a Tampa-based attorney. "The First Amendment issues are severe."
IMAGE OF THE DAY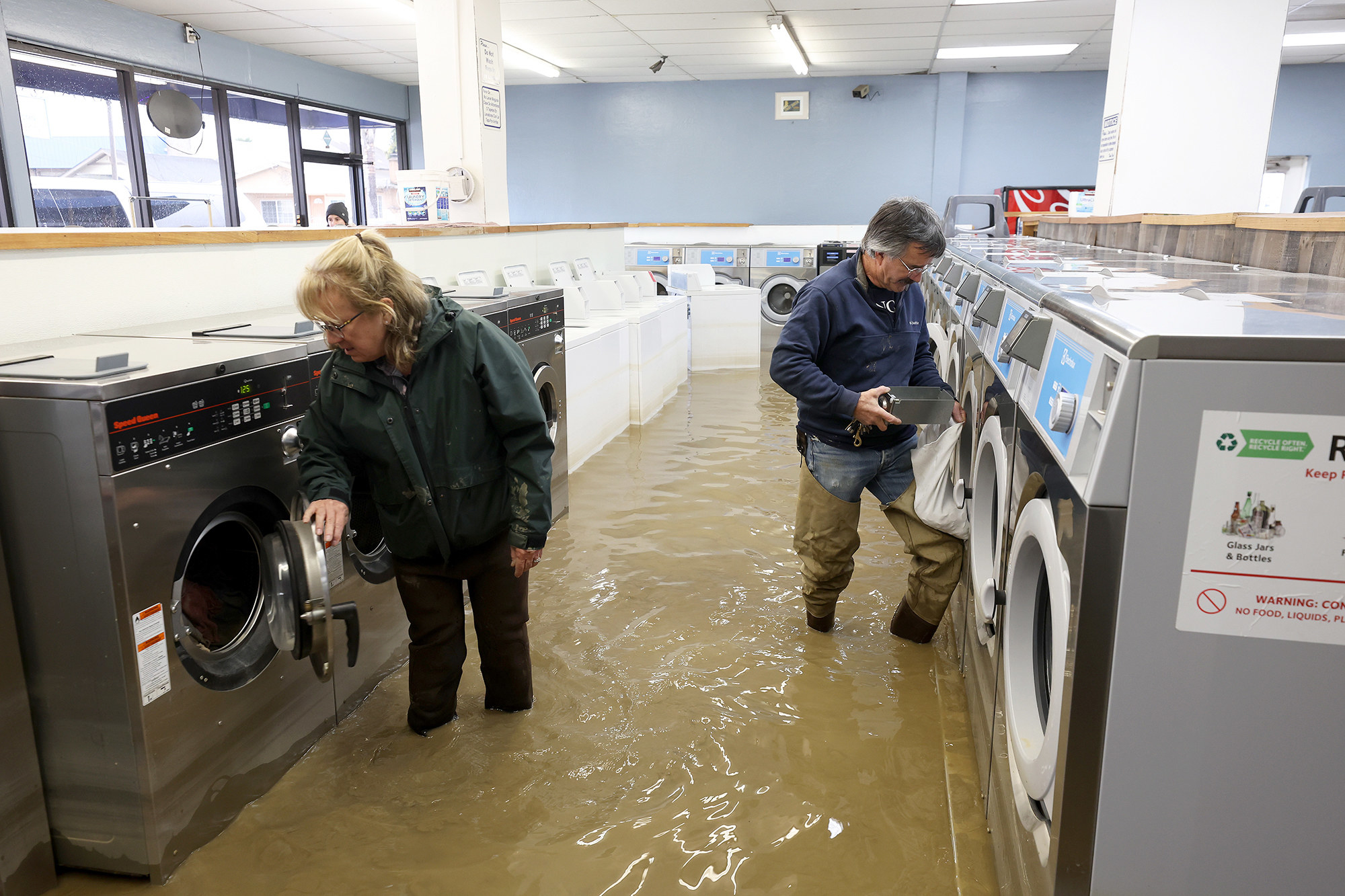 Books coming out this spring you'll love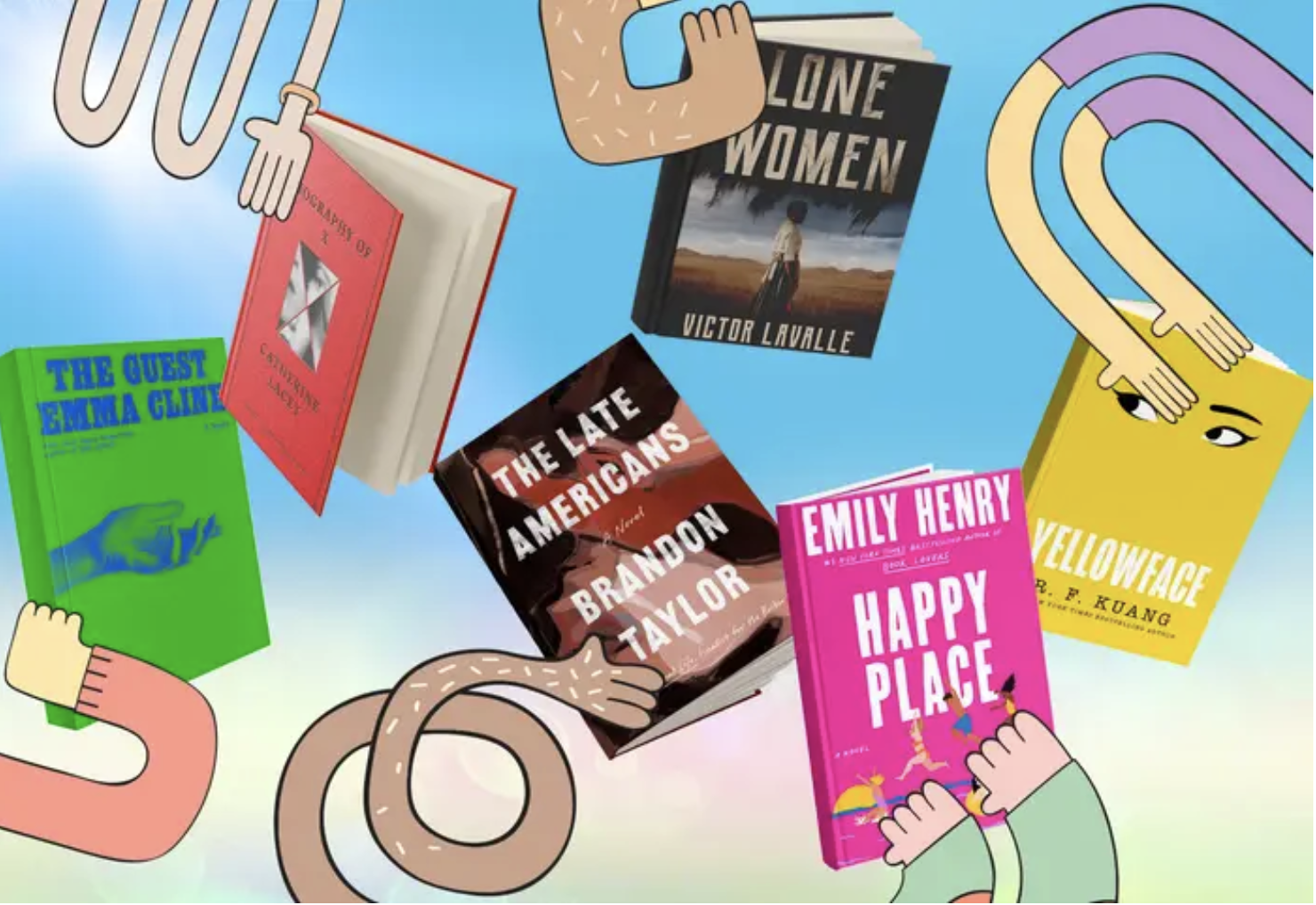 Biography of X: A Novel by Catherine Lacey
The book takes the form of a biography written by CM, the wife of a deceased iconoclastic artist named X. But X adopted many pseudonyms and personas that took performance art to the extreme, and CM often comes up with more questions than answers when trying to untangle X's past. Lacey asks readers if it's possible to draw strict boundaries between art and the artist's personal life and dares us to consider which parts of ourselves remain hidden to even our closest companions.
Chain-Gang All-Stars by Nana Kwame Adjei-Brenyah
The book follows Loretta Thurwar and Hamara "Hurricane Staxxx" Stacker, two of the most famous fighters on the gladiator-style reality show Chain-Gang All-Stars, which forces prisoners to kill each other to gain their freedom. Thurwar, who has been enrolled in the program for years, is due to be freed in a few weeks. But the showrunners are determined not to lose their most profitable star, and they keep changing the rules to prevent Thurwar from leaving, throwing new and old foes at her to try to keep her in her place.
The Five Sorrowful Mysteries of Andy Africa by Stephen Buoro
Published last year in the UK, this debut novel about a young, horny 15-year-old named Andy Aziza who lives in northern Nigeria is a compelling, frustrating but never boring portrait of a teen poet who desperately wants to date a blonde woman and leave Nigeria by any means necessary. The book is funny, raucous, and most devastating in its depictions of the dearth of choices young Nigerians have today.
This is just the tip of the iceberg when it comes to our spring book recs. Get the full list here.
Still reading, eh? Seems like you might want to get this in your inbox. No pressure though. Just some food for thought.