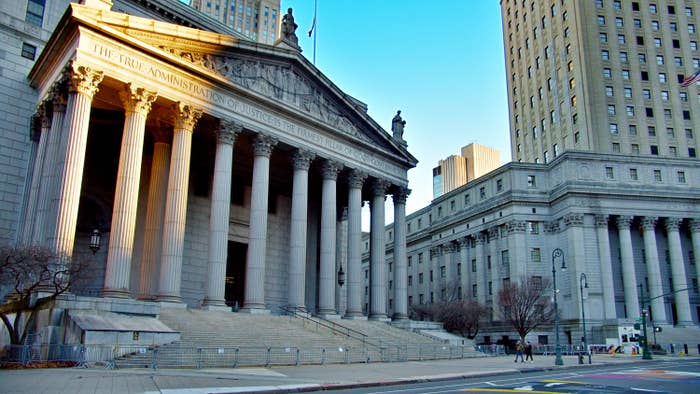 A New York man has been indicted for allegedly scamming women he met on dating apps out of $1.8 million.
Nelson Counne, 69, who also went by the names of Nelson Roth and Justin Roth, was indicted on charges including scheme to defraud and multiple counts of grand larceny in what the Manhattan district attorney's office described as a romance and investment scam.
Prosecutors said that between December 2012 and January 2021, Counne created the fake persona of "an independently wealthy retired art dealer and investor with homes in London, Manhattan, and the South of France."
According to prosecutors, not only did Counne not own homes in these countries, he doesn't even have a passport and has never left the US.
Counne approached the women he met online with investment opportunities, claiming he could access insider information from companies including Alibaba and startups run by former Google executives, prosecutors said.
After the first investment, Counne would hound the women for more money, telling them it was needed for investment-related expenses, prosecutors said. He allegedly promised they'd get their money back and more from the investment, but instead, he kept it.
Manhattan District Attorney Alvin L. Bragg Jr. said Counne's main source of income for the past eight years has been swindling women, and the money he received from the scam was used to make him look rich to attract new victims and repay those who caught on to him.
"He allegedly fed lie after lie to women he falsely claimed to have a romantic interest in, enticing them with investment opportunities that never existed while using their funds to repay past victims, lure in new ones, and fund his lifestyle," Bragg said in a statement.
According to the FBI Internet Crime Complaint Center, romance scams — particularly online ones — are a rising trend. The bureau received over 1,800 complaints related to online romance scams between January and July 2021, resulting in victims losing more than $133 million.