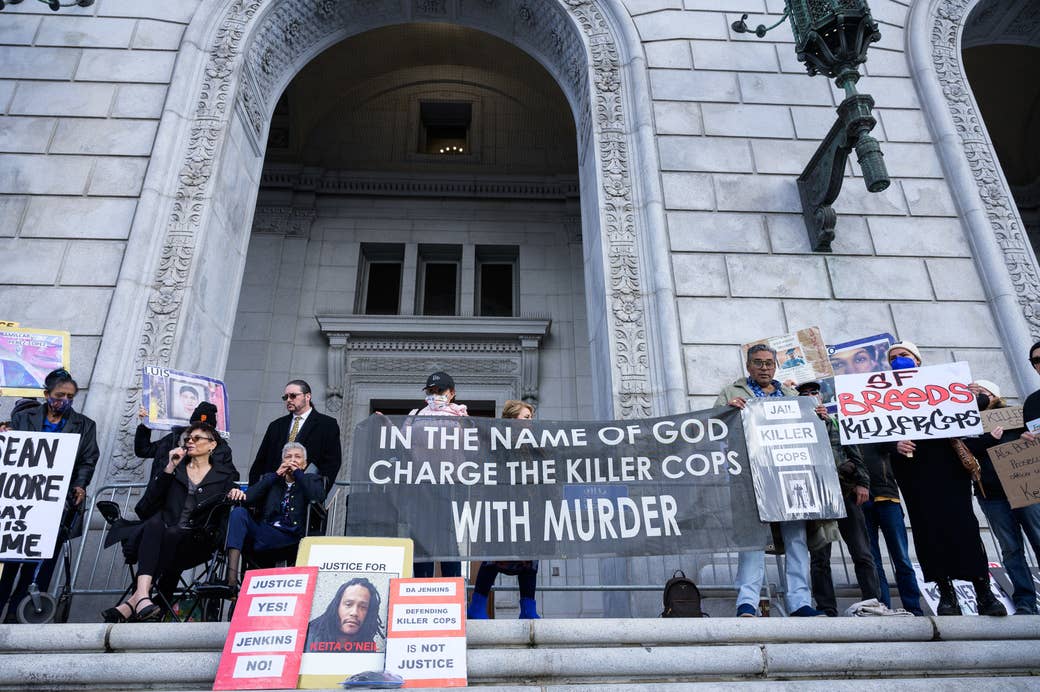 SAN FRANCISCO — Standing beside the family of an unarmed Black man who was shot and killed by police more than five years ago, community activists called out the hypocrisy of city leaders demanding accountability in the deadly police beating of Tyre Nichols in Memphis, but not in their own backyard.
"Our hearts are with Memphis, but we've got an issue here in San Francisco that we cannot turn a blind eye to," DoggTown Dro, an organizer with grassroots police abolitionist group F12 Unity, said during a rally for justice for Keita O'Neil last week.
O'Neil, 42, was shot to death by San Francisco police officer Chris Samayoa on Dec. 1, 2017, while leading police on a chase after allegedly carjacking a state lottery minivan. Body camera footage showed Samayoa, a rookie cop who was on his fourth day of field training, firing his weapon through the glass window of the patrol car he was riding in, striking O'Neil as he ran by after jumping out of the van. Samayoa was fired and, almost three years later, charged with manslaughter and assault under former district attorney Chesa Boudin.
"We have to say Keita O'Neil's name as we say Tyre's name," Dro said, "and the best thing that we can do for Tyre in Memphis is to prove that we hold police accountable for Keita in San Francisco."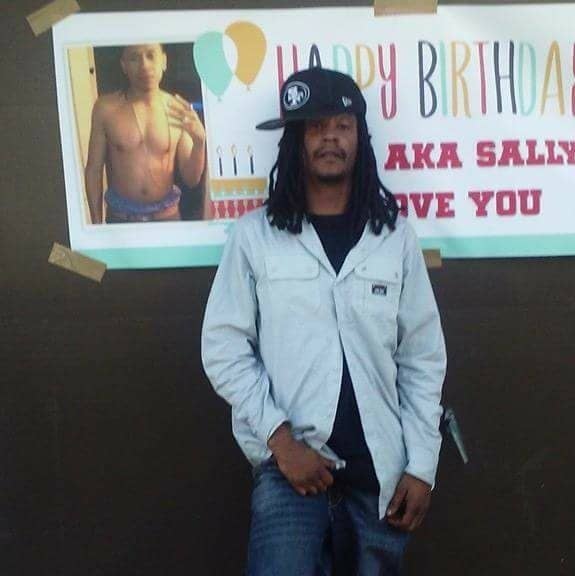 But days after the new San Francisco District Attorney Brooke Jenkins called for the the Memphis police officers who allegedly beat Nichols to death to be held accountable, she announced that her office planned to dismiss the charges against Samayoa, claiming that Boudin, whom she helped remove from office in a contentious recall election last year, filed the case for "political reasons." California Attorney General Rob Bonta will now decide whether to take over the prosecution and determine if Jenkins abused her discretion by moving to drop the charges. O'Neil's family and other critics have accused her of colluding with the defense and sidelining the case as political payback to the police officers' union.
Jenkins's office did not respond to BuzzFeed News' questions about the criticism she's facing over the decision to dismiss the case.
In deep blue San Francisco, a city that's hailed — and demonized — for its progressive values, a police officer had never faced criminal charges for killing someone while on duty until Boudin charged Samayoa in late 2020. Activists and others in the criminal justice community have pointed to the case as one of the strongest legal actions against a cop that San Francisco has ever seen. Here, the alleged victim was unarmed, the shooting was caught on video, the officer was fired, and the city paid the family $2.5 million to settle a wrongful death lawsuit. And though it's still unclear what Bonta's office will do, Jenkins's handling of the case has left advocates wondering what it will take to finally hold law enforcement criminally responsible for unlawfully killing the people they're supposed to protect.
"No police accountability case is easy or is a slam dunk," Boudin told BuzzFeed News. "This is about as good as it gets. What else do you want?"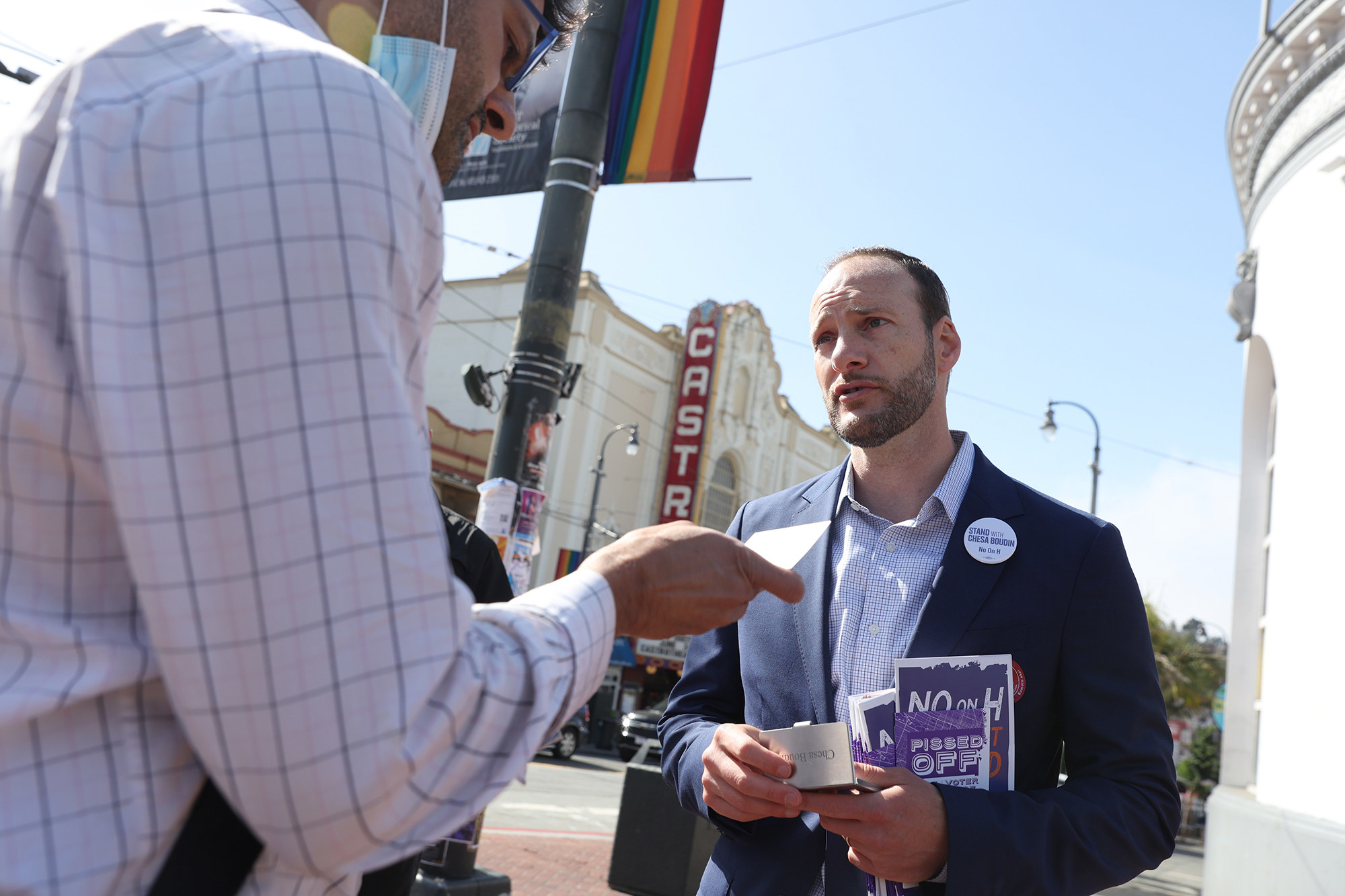 Even before taking office in 2020, Boudin, who ran on promises of criminal justice reform and holding law enforcement responsible, butted heads with local police. The San Francisco Police Officers Association spent more than $650,000 to oppose Boudin's campaign in the 2019 election, arguing that his policies would make the city less safe. The fight continued throughout Boudin's tenure and ultimately fueled the effort to recall him after just two and a half years in office. His opponents argued that his policies were too lenient on criminals, and despite overall decreases in crime, voters blamed him for the city's challenges with homelessness, property crimes, and drug addiction.
Then came Jenkins, a former assistant district attorney who was appointed to the job by the city's more moderate Democratic mayor London Breed. Since taking office in July, Jenkins, who won the November election to serve out the rest of Boudin's term, has enacted harsher penalties for drug dealers and a new policy to charge juveniles as adults in some cases. Meanwhile, she has reduced staffing in the unit that investigates law enforcement and delayed the cases against Samayoa and Kenneth Cha, another San Francisco police officer charged with killing an unarmed Black man.
In a Feb. 8 letter to Bonta's office explaining her decision not to move forward with the Samayoa case, Jenkins claimed the problems arose after she and Darby Williams, the assistant district attorney who oversees police misconduct investigations, were approached by investigators who previously worked on the case. In conversations with Jenkins and Williams, the investigators raised concerns about how the case was filed, including that some in the office had determined in 2018 — before Boudin was elected — that the case was "not prosecutable." Jenkins and Williams provided this information to Samayoa's attorneys, who then used it to accuse Boudin of "egregious prosecutorial misconduct" for having withheld those details.
Jenkins said the new information had created a "conflict" with her office and contributed to her conclusion that she could not "ethically proceed" with the prosecution. But the state attorney general's office has said the supposed "conflict" presented by Jenkins was not a conflict at all.
Jenkins's explanation for why she cannot proceed with the case is more of a smokescreen than the ethical quandary she's made it out to be, said George Bisharat, a former San Francisco public defender and professor emeritus at the UC College of the Law, San Francisco.
"I can summarize what I think of these arguments, and that is with the word nonsense," Bisharat, an expert on criminal procedure and law, told BuzzFeed News.
It's routine for there to be disagreements within district attorney's offices about the strength of a case, he said, and those discussions are typically not considered evidence that prosecutors are required to turn over to the defense team.
"I can't read the mind of Brooke Jenkins," Bisharat said, "but it sure looks to me like this is a way to dismiss a case that she, for whatever reason, doesn't want to prosecute — but without accepting the responsibility for making that decision and instead sluffing it off on some manufactured claim of a conflict and simultaneously smearing Chesa Boudin."
Since taking office, Jenkins has faced criticism for stalling the cases against Samayoa and Cha and leaving the victims' families in the dark. In a San Francisco Chronicle op-ed last month, Cleo Moore, whose son Sean Moore was shot by officer Kenneth Cha on Jan. 6, 2017, and later died from his injuries, said she has received "zero updates" from Jenkins's office and has no idea whether she plans to pursue the manslaughter charges Boudin filed against Cha in 2021.
"As a candidate, Jenkins ran on a platform that said she would prioritize victims' rights," Moore wrote. "Why isn't she supporting our family?"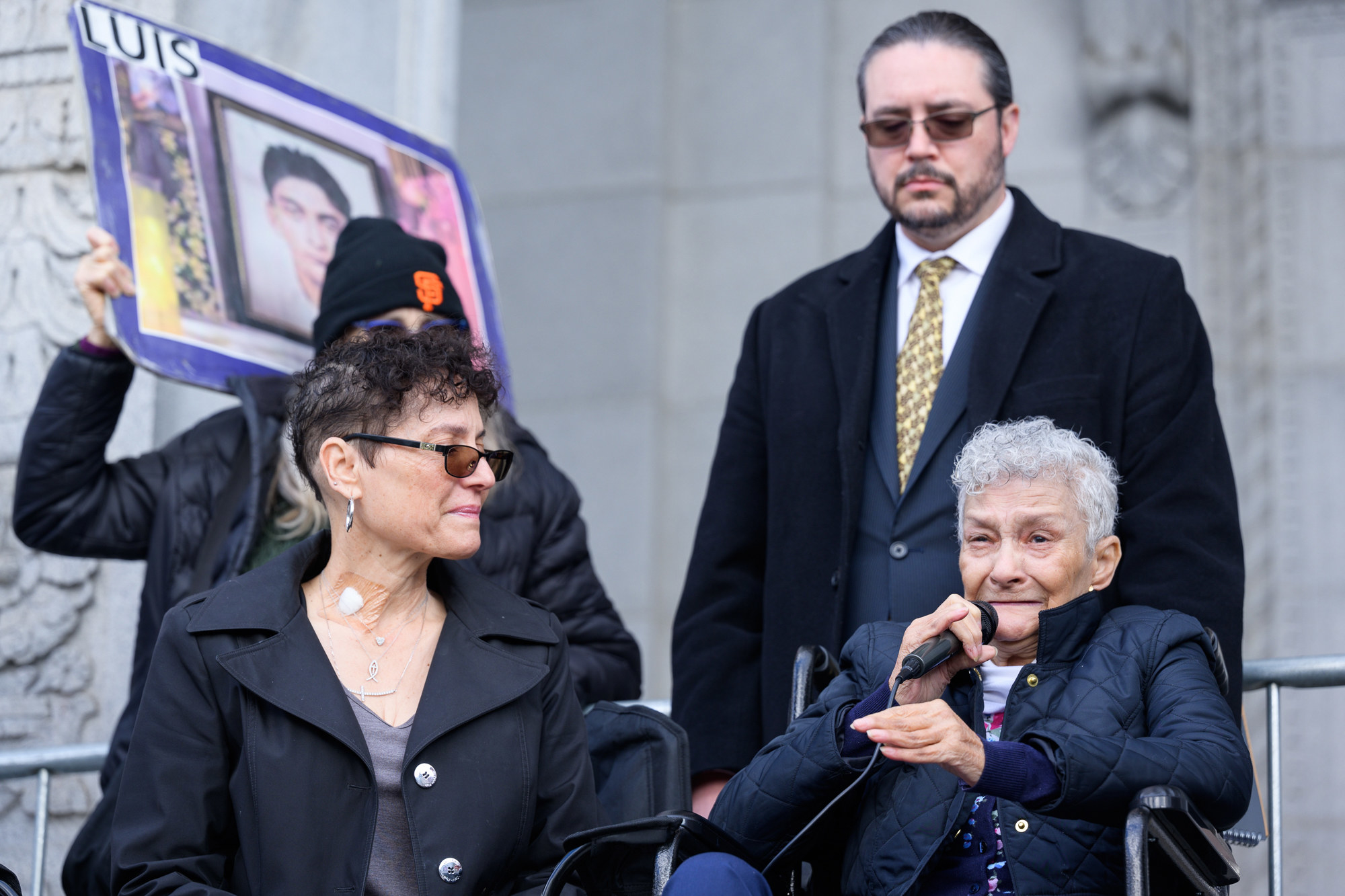 During the rally for Keita O'Neil outside the attorney general's San Francisco offices last week, Moore said she expects Jenkins will also dismiss the case against Cha as she accused the district attorney, Breed, and Police Chief Bill Scott of protecting "killer cops."
"Is a homicide different for a police officer than it is for anybody else?" she said. The crowd of a few dozen people shouted back "no!"
Seated in a wheelchair nearby, O'Neil's mother, Judy O'Neil, nodded her head in agreement as Moore called for officers who have killed people to be removed from the force. As demonstrators chanted her son's name, O'Neil gently clasped her fingers into a fist and pumped her hand in the air.
O'Neil, who is 74 years old and has dementia, has rarely attended rallies since her son's killing. Her sister, April Green, is her caretaker and has been her voice in the fight for justice for her son. But with the case against the cop who killed him in the balance, O'Neil had something she wanted to say. She spoke only a few words, but her message was clear.
"I love my son and I miss him," O'Neil said, "and I want that officer prosecuted. Do you hear me?"
Like Moore, Green received little communication from Jenkins's office throughout its reexamination of the criminal case. But given that Samayoa's supervising officer testified that he took the rookie's gun away from him after the shooting out of concern for his safety and that of "the people around him," dispatch reported that no weapons were involved in the alleged carjacking, and no other officers drew their firearms, she has fought tooth and nail to keep the legal action alive.
"This is the strongest case there is," Green told San Francisco Superior Court Judge Loretta M. Giorgi during a March 1 hearing as she pleaded that the court not allow the district attorney's office to dismiss the case. "This case can change how [police interact with Black and brown men]. … All we need is some time."
Giorgi postponed the dismissal and said the state could request more time to review the case. On March 7, after Bonta himself met with Green and her attorney, a representative from his office did just that. Now, the state has until June 5 to determine whether to take it over.
"I'm looking forward to working with them," Green told BuzzFeed News by phone last week, saying that for the first time in a while, she was feeling optimistic. "He has opened the door Brooke Jenkins's office had shut. … I'm just like wow. Wow. It makes me feel like it was worth fighting so far."
But it's rare for the state to prosecute local cops for shooting someone. Though Bonta coauthored legislation as a state assembly member that now requires him to investigate all police killings of unarmed civilians, his office has yet to file any charges as a result, and most of its inquiries are still ongoing. The legislation, known as AB 1506, went into effect on July 1, 2021, and does not apply to prior incidents like O'Neil's killing. However, Bonta has previously taken on earlier cases involving police shootings; in 2021, he filed manslaughter and assault charges against former Los Angeles police officer Salvador Sanchez, who was off-duty when he fatally shot a man inside a Costco in 2019. Local prosecutors had opted not to pursue the case, and after Bonta's office took on the prosecution, a judge determined that there was sufficient evidence for Sanchez to face trial.
"Where there's reason to believe a crime has been committed, we will seek justice," Bonta said in a statement announcing the charges against Sanchez. "Being licensed to carry a gun doesn't mean you're not accountable for how you use it. No matter who you are, nobody is above the law."
While Green is hopeful that Bonta will decide to take over the prosecution against Samayoa, community activists fear that Jenkins's decision to abandon the case has already done damage to the fight for police accountability in San Francisco.
"If you can't prosecute this case, then which case can you prosecute a cop for?" said Emily Lee, codirector of San Francisco Rising. "Because right now the message to the police and the police union is: Don't worry — the DA's not going to come after you."
Publicly, Jenkins has maintained that she is committed to holding members of law enforcement responsible for crimes they commit, but activists and advocates for criminal justice reform don't buy it. "She's showing her true colors now about where she stands on police accountability," Lee said.
Lee and others said her lack of interest in pursuing the charges against Samayoa and the delays in the Cha case suggest she's being influenced by the police.
"I don't see much justice for police violence and killings under this administration," said John Hamasaki, a criminal defense attorney and former San Francisco police commissioner who ran for district attorney against Jenkins. "This mayor and this district attorney kind of march arm in arm with the police union, and they have not shown any willingness to cross them in any way."
Instead, it will be up to the voters and residents of San Francisco to pressure leaders to take police violence seriously — or elect others who will, James Burch, deputy director of the Anti Police-Terror Project in Oakland, told BuzzFeed News.
"[Jenkins] has shown what she is going to do," Burch said. "For us, the question is how the people are going to respond. Because we know that if the people continue to mount political pressure … eventually that pressure can become so overwhelming that it makes her political position untenable."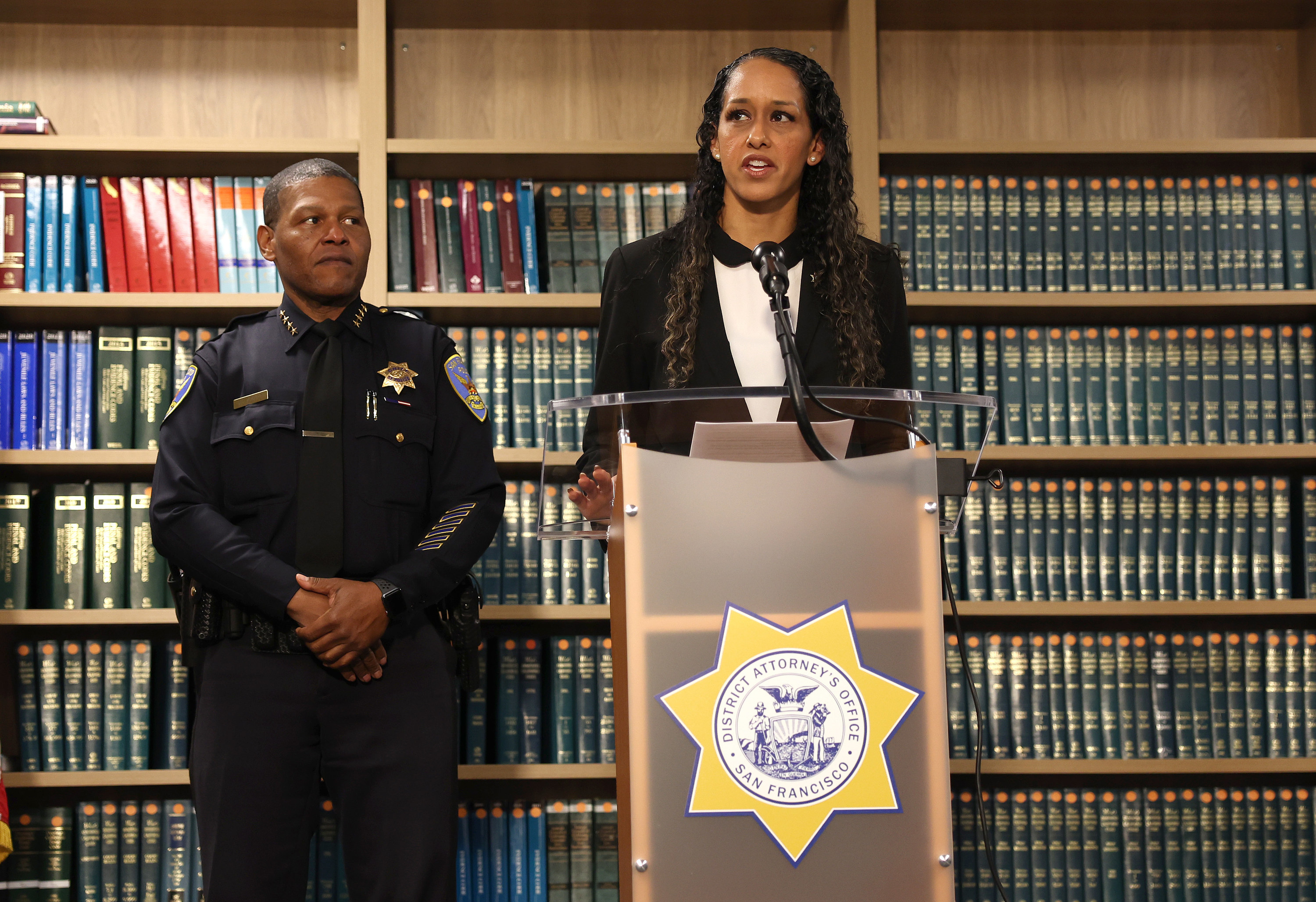 Burch compared Jenkins to former Alameda County district attorney Nancy O'Malley, who was considered a longtime political ally of the police and received thousands of dollars in campaign contributions from their unions. In over a decade in office, O'Malley had never filed charges against an officer who killed someone in the line of duty. But in 2020, following protests against police brutality and a new state law that narrowed the circumstances in which officers can use deadly force, she charged a San Leandro cop with manslaughter in the fatal shooting of a Black man at a Walmart.
"You try to increase awareness in hopes that people will be motivated to join in the increasing action that can hopefully lead to accountability," Burch said. "We've done it before and we can do it again, but it takes people power."
But in a city where people are exhausted by the very visible problem of homelessness and still dealing with the trauma of the pandemic, it's unclear if and when the broader public will start caring about police accountability enough to demand action.
"San Francisco seemed a lot more interested in somebody stealing a few hundred dollars from Walgreens than this case," Hamasaki said, referring to a 2021 incident that was captured in a viral video showing a man filling up a garbage bag with merchandise and fleeing on a Lyft bicycle. "I don't know what that tells you about the state of San Francisco right now, but the focus really has been on quality of life."
Despite the increased focus on the Samayoa case, Lee said it's still a question of whether San Francisco is truly a place that values Black and brown lives and if police accountability can happen here.
"Once the media coverage is gone, once this article is written, will there still be attention?" Lee said. "We have to make sure this stays in the public attention because there is so much at risk, and I think that for San Francisco to live up to its values, these victims' families do need to be prioritized, and elected leaders do need to hear from them directly and support them."
Talking with reporters last week as the rally seeking justice for O'Neil wrapped up, Green, his aunt, said it would be difficult for O'Neil's mother to answer questions directly, given her illness.
"But I can tell you what, she hasn't forgotten her son," Green said, "and that's why it was important for me to bring her today."
Judy O'Neil then jumped in, cutting Green off, and looked a reporter directly in the eyes.
"I will never ever forget my son, OK," she said forcefully. "I love my son and other mothers who love their child too. I have respect for them too and me in my heart.
"I love and miss my son and I can't have him back no more. Not ever," she added, getting emotional, "and I got to realize that." ●