This is an excerpt from Incoming, BuzzFeed News' morning newsletter dedicated to making sense of this chaotic world we live in. Join the club here.
The latest on the human-trafficking investigation into Andrew Tate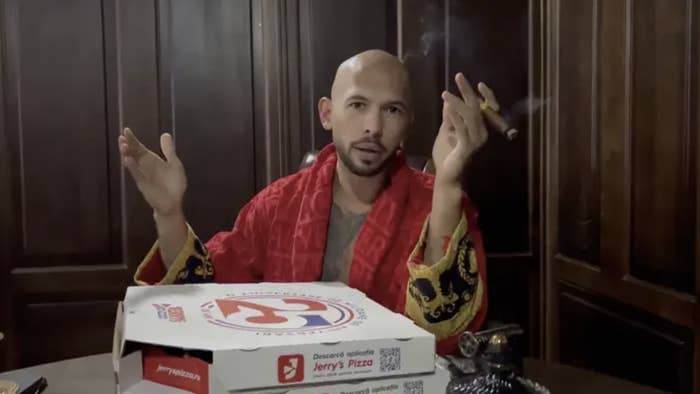 Misogynistic internet personality Andrew Tate and his brother, Tristan Tate, were arrested by Romanian police last Thursday in connection with a human-trafficking investigation.
The villa where the Tate brothers were staying was raided by Romania's Directorate for Investigating Organized Crime and Terrorism (DIICOT). A DIICOT statement confirmed that the agency had raided five homes linked to four people suspected of human trafficking, organized crime, and rape. All four suspects have been ordered by a judge to be held for 30 days during the ongoing investigation, the Associated Press reported.
Andrew — a former kickboxer who has described married women as "property" — and Tristan are under investigation for forming an organized criminal group responsible for kidnapping women and making them the subjects of porn videos for profit, sources told Romanian media.
Earlier this year, police had raided the Tates' Romanian residence to investigate human-trafficking allegations sparked by reports of an American woman being held against her will in the house. Police found both an American and a Romanian woman in the building, according to a local news report. Tristan denied that any women were found in their house in an interview with the Daily Beast.

New Year's Eve attack in Ukraine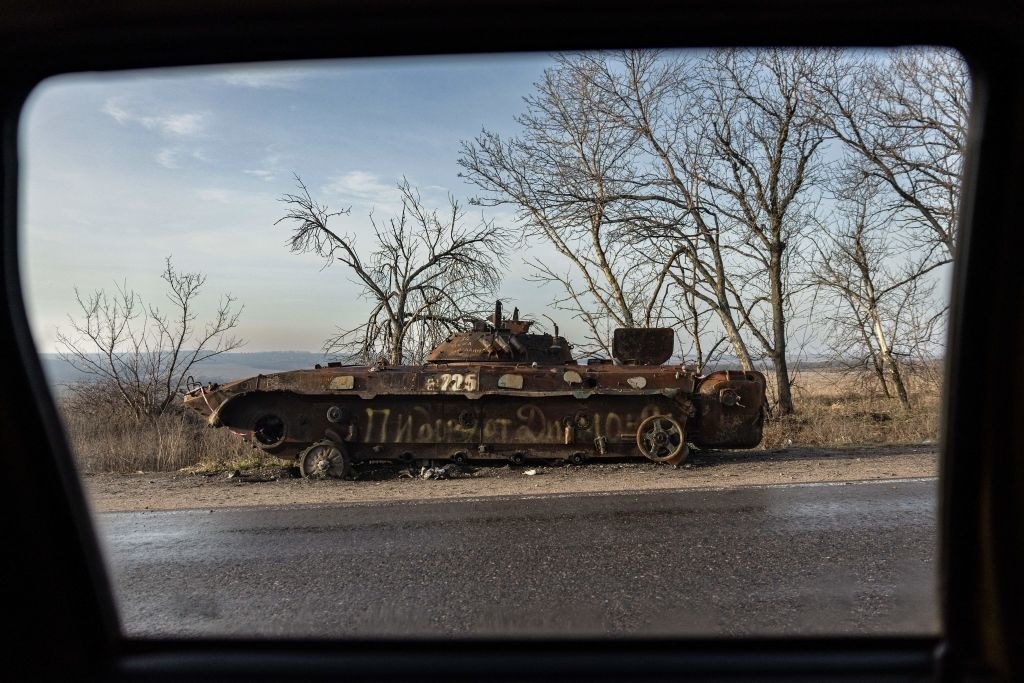 Russia launched missile strikes across Ukraine on New Year's Eve and the following several days, AP reports. The Ukrainian government accused the Kremlin of deliberately targeting civilians and critical infrastructure. At least three civilians were killed in the New Year's Eve attacks.
SNAPSHOTS
FDA wants doctors to better inform patients of possible LASIK complications, including "psychological harm." LASIK is the most common ophthalmologic surgical procedure in the US. Years after the FDA declared it a safe option to improve vision, the organization is reconsidering what information on long-term side effects should be given to patients.
The man accused of attacking three police officers with a machete in Times Square on New Year's Eve has been arrested. The 19-year-old has been charged with two counts of attempted murder of a police officer and two counts of attempted assault.
Jeremy Renner is in critical but stable condition after a snow plowing incident. Renner's family is "tremendously overwhelmed and appreciative of the outpouring of love and support from his fans," the actor's representative said in a statement to BuzzFeed News.
Has social media ever influenced your cosmetic procedures? If you have had or are planning to have cosmetic procedures done, we'd love to hear about what influenced your decision to do so, especially if certain apps or beauty filters played a role in your decision by affecting how you see yourself.
A man has been charged with the murders of four Idaho college students
A man has been arrested and charged in connection with the killings of four University of Idaho students who were stabbed last month in an attack that garnered national attention and speculation.
Bryan Christopher Kohberger, 28, has been charged with four counts of first-degree murder for the killings of Kaylee Goncalves, 21; Madison Mogen, 21; Xana Kernodle, 20; and Ethan Chapin, 20, who were stabbed to death on the morning of Nov. 13 in an off-campus home where three of them lived. Kohberger also faces one count of felony burglary "which involves entering the residence with the intent to commit the crime of murder," according to Latah County prosecutor Bill Thompson.
During a news conference, Moscow Police Chief James Fry said investigators were still looking for the murder weapon, but they had located a Hyundai Elantra. (Earlier, Moscow, Idaho police asked the public for information about a white Elantra that was near the residence around the time of the killings.) Thompson also emphasized that the investigation is ongoing and said they are still seeking information regarding Kohberger.
"This is not the end of this investigation," Thompson said. "In fact, this is a new beginning. We all now know the name of the person who's been charged with these offenses. Please get that information out there, please ask the public, anyone who knows about this individual to come forward."
IMAGE OF THE DAY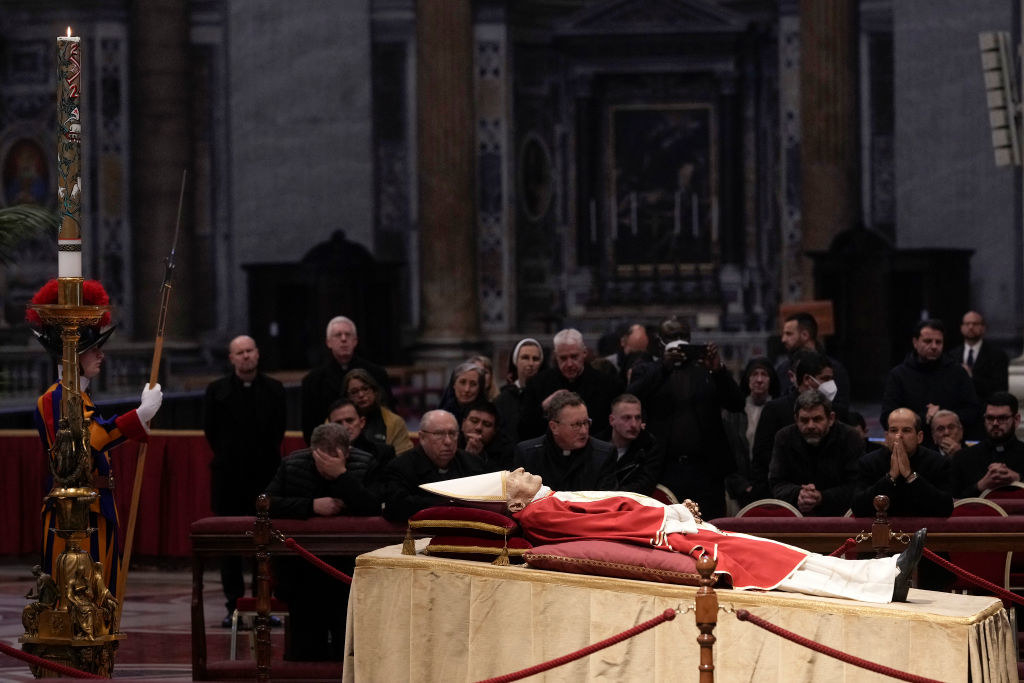 Wild things famous people did in 2022 that feel like a fever dream today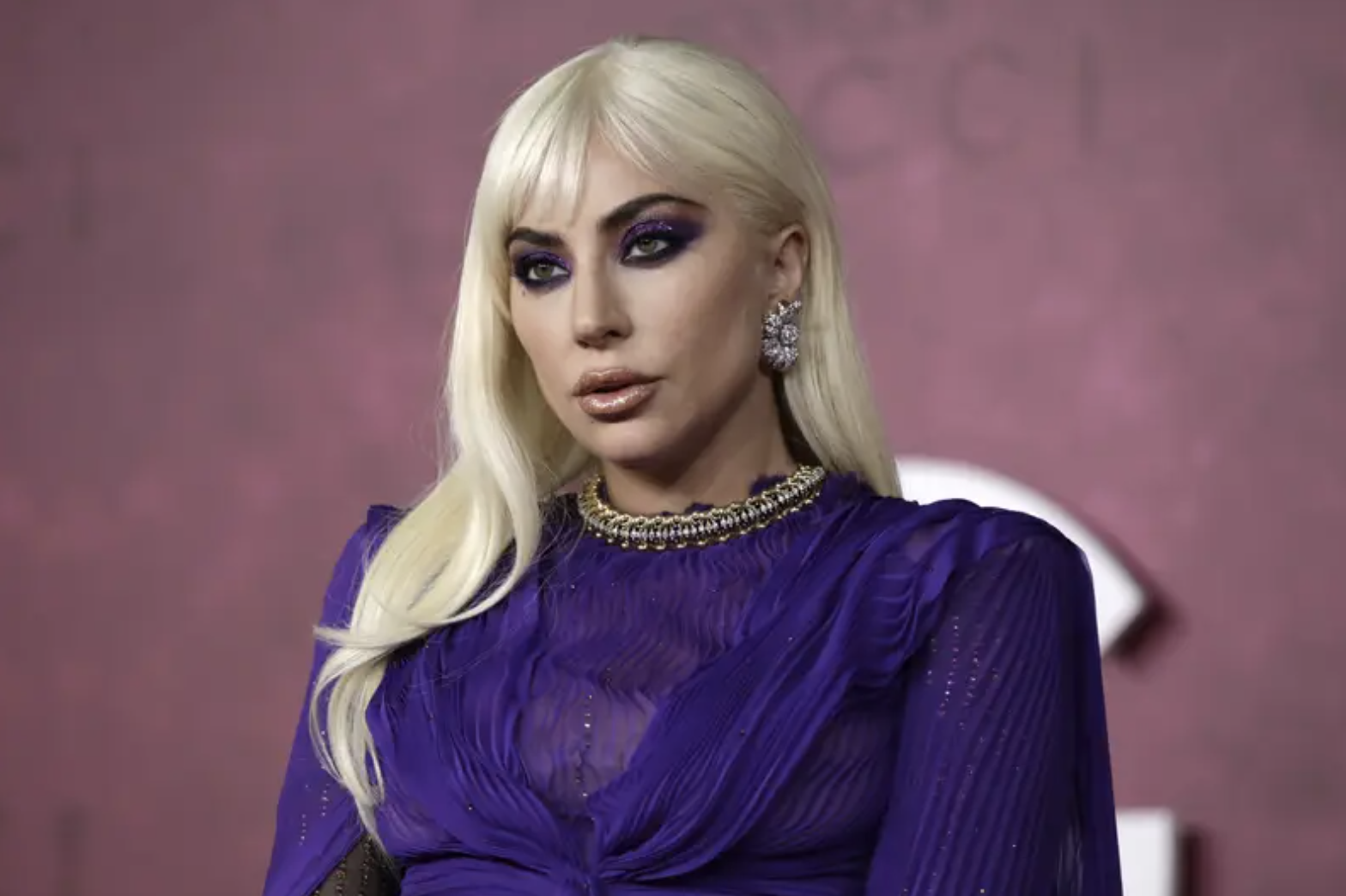 Lady Gaga said she was followed by a swarm of flies sent by Patrizia Reggiani. Gaga starred as Patrizia in House of Gucci, a 2021 film based on the real-life story of the Gucci family. In a W Magazine interview, Gaga explained she eventually let go of her character — after over a year of "living" as Patrizia — after she was followed by a "large swarm of flies."

Will Smith slapped Chris Rock, and Daniel Radcliffe had to ask celebs to stop talking about it. At the Oscars in March, Chris Rock made a joke about Jada Pinkett Smith's bald head while presenting an award. Jada has openly struggled with hair loss and alopecia. Her husband, Will Smith, was not happy about the quip. It's not entirely clear whether Chris and Will have actually made up yet.

Chris Pratt told us not to call him Chris. The actor clarified in an interview that his buddies refer to him as "C.P." or sometimes just "Pratt," but never "Chris," revealing that even those who try to call him Chris are soon corrected.
Celebrities sure got up to some hijinks last year! Read our full roundup of famous shenanigans here.

Still reading, eh? Seems like you might want to get this in your inbox. No pressure though. Just some food for thought.