Ohio State University is currently investigating several unrelated abuse scandals that have raised questions about how much current and former officials at the school knew about the alleged misconduct.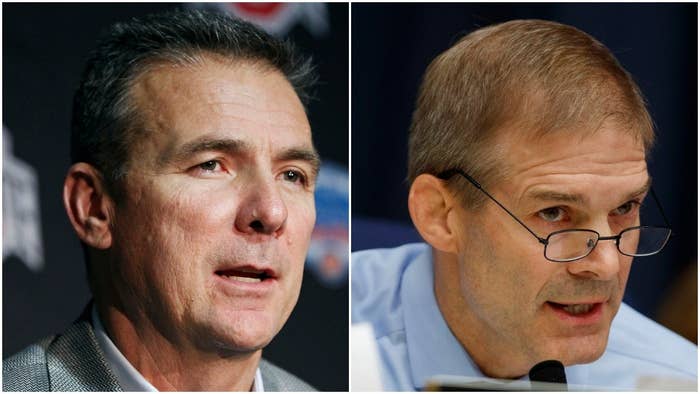 On Wednesday, there were developments in two cases, which involve sexual abuse allegations against a former wrestling team doctor and allegations of domestic violence against a recently fired assistant football coach.
In a third case, a former athlete who trained with the university's diving club filed a federal lawsuit last month alleging Ohio State failed to stop sexual abuse by one of its coaches.
Let's break down the scandals: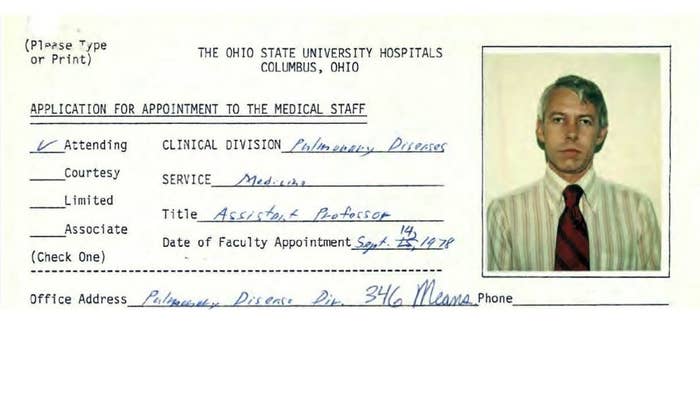 In April, Ohio State announced that it was conducting an investigation into allegations that former wrestling team doctor Richard Strauss sexually abused students throughout his nearly 20-year career.
Since then, more than 100 former students and student athletes have claimed that Strauss touched them inappropriately during appointments and, in the case of the athletes, frequently watched them shower. Strauss, who worked at Ohio State from the mid-1970s through the late 1990s, killed himself in 2005.
Several former wrestlers also said that US Rep. Jim Jordan, who was an assistant wrestling coach at the university from 1987 to 1995, knew of Strauss's actions and did nothing to stop the alleged abuse.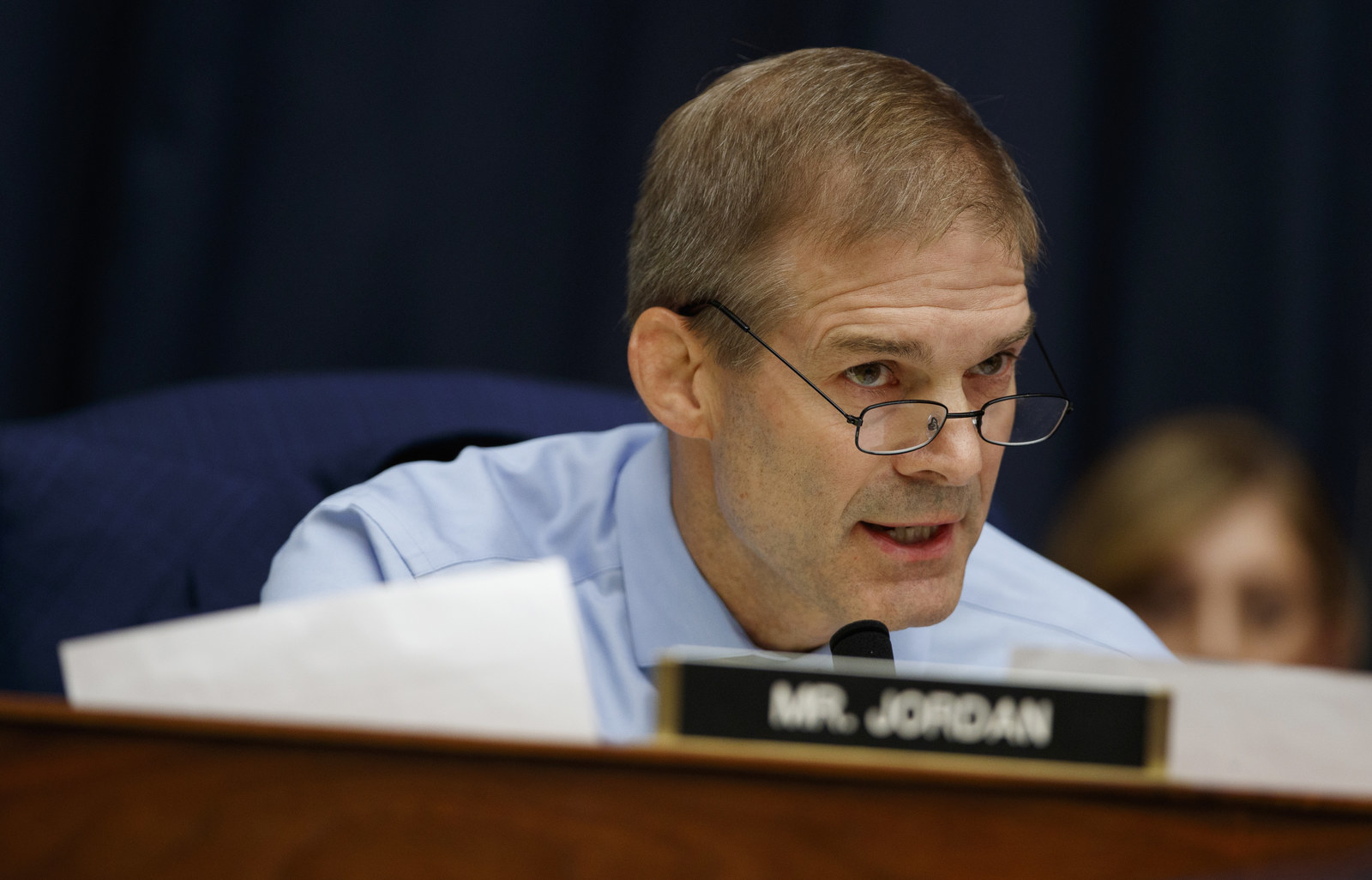 Jordan, a Republican, has emphatically denied any knowledge of Strauss's behavior and has implied that investigators have Democratic ties and are conspiring against him.
On Wednesday, NBC News reported that another former OSU wrestling coach, Russ Hellickson, recently reached out to two former students and asked them to defend Jordan.
"I'm sorry you got caught up in the media train," Hellickson wrote in a July 4 text to former OSU wrestler Dunyasha Yetts obtained by BuzzFeed News. "If you think the story got told wrong about Jim, you could probably write a statement for release that tells your story and corrects what you feel bad about. I can put you in contact with someone who would release it."
Yetts told BuzzFeed News that Hellickson called him later and said he was under pressure from Jordan to make a statement defending the lawmaker.
Yetts, now 47, said he repeatedly told Hellickson and Jordan about the sexual abuse the doctor inflicted on him during the 1992-93 and 1993-94 wrestling seasons.
"Me, Jimmy, and Russ have sat in Russ's offices for hours talking about Strauss," Yetts said.
Hellickson did not immediately respond to a BuzzFeed News request for comment.
In a statement to BuzzFeed News, Jordan's spokesperson, Ian Fury, said other former coaches have similarly denied knowing about the doctor's abuse.
"Many wrestlers have echoed those comments and support for the Congressman," Fury added. "Why are they all saying the same thing? Because it's the truth. Of course we encouraged folks to speak the truth."
Also on Wednesday, OSU announced that football coach Urban Meyer has been placed on administrative leave after a report claimed that he knew about domestic abuse allegations against a member of his coaching staff in 2015.
Meyer fired his assistant coach, Zach Smith, last week after an Ohio judge issued a domestic violence protection order that forbids Smith from getting within 500 feet of his ex-wife.
Then on Wednesday, longtime college football writer Brett McMurphy reported on Facebook that Meyer knew about domestic abuse allegations against Smith three years ago.
Smith's now-ex-wife, Courtney Smith, told McMurphy that she had informed Meyer's wife, Shelley, about the abuse and believed Shelley had told the head coach about it.
"Shelley said she was going to have to tell Urban," Courtney told McMurphy. "I said, 'That's fine, you should tell Urban.' I know Shelley did everything she could."
In a statement Wednesday, OSU said that it was investigating the allegations regarding Meyer and that he will be placed on paid administrative leave pending the results of the probe.
"We are focused on supporting our players and on getting to the truth as expeditiously as possible," the statement said.
In a statement issued by the university, Meyer said he agreed that taking a leave during the investigation "will facilitate its completion."
"This allows the team to conduct training camp with minimal distraction," Meyer said. "I eagerly look forward to the resolution of this matter."
On Friday, Meyer tweeted a letter to the school community, confirming he knew about an incident involving Zach Smith in 2015 and that he reported it to the "proper channels."
"I have always followed proper reporting protocols and procedures when I have learned of an incident involving a student-athlete, coach or member of our staff by elevating the issues to the proper channels. And, I did so regarding the Zach Smith incident in 2015," Meyer wrote.
During the investigation, offensive coordinator Ryan Day will serve as acting head coach for the Buckeyes, who have won two conference titles under Meyer.
Last month, a woman who trained with the Ohio State University Diving Club as a teenager filed a class action lawsuit alleging the university did nothing to stop former assistant diving coach Will Bohonyi from sexually assaulting underage athletes.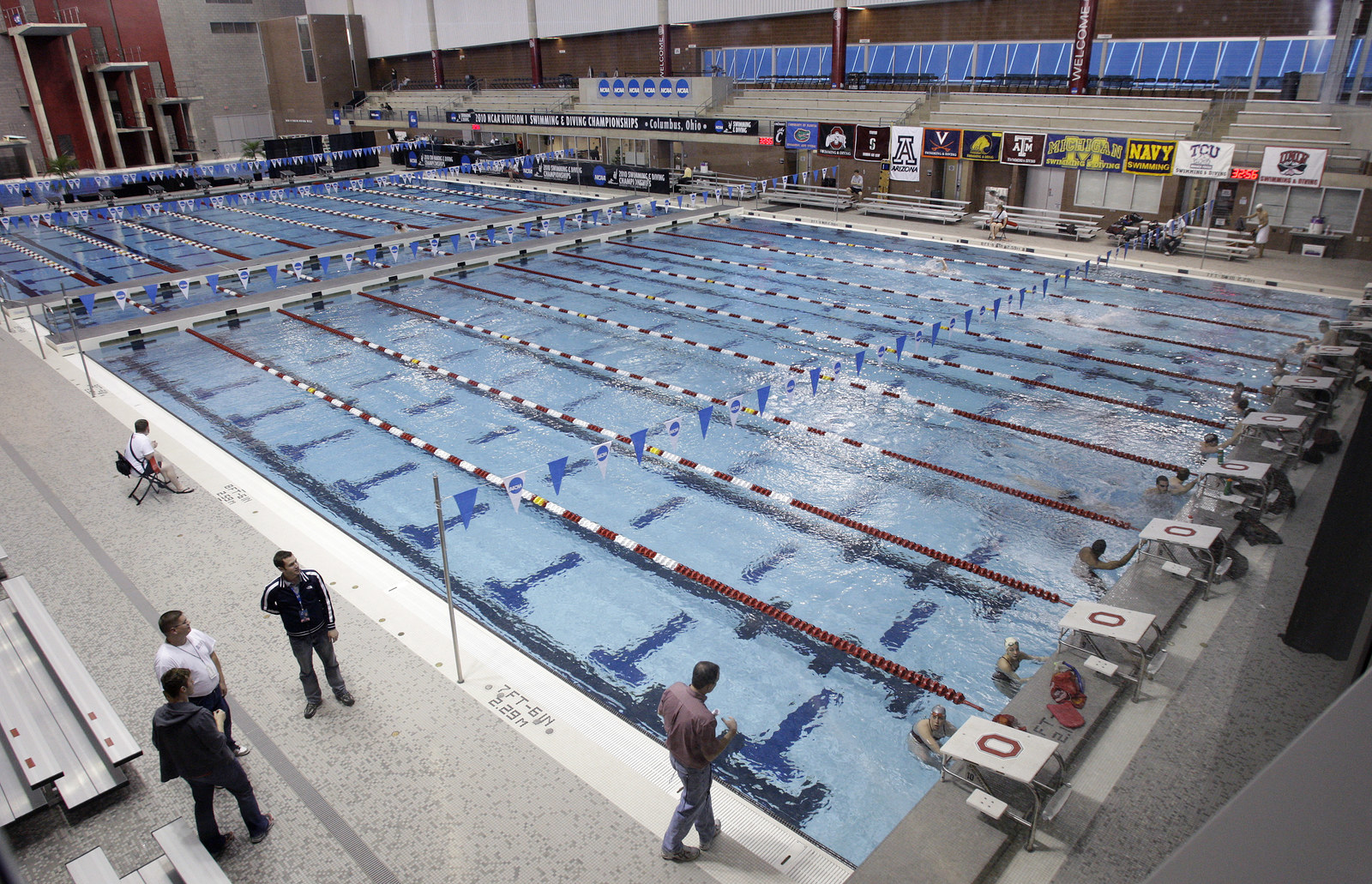 The lawsuit, which names Bohonyi, USA Diving, and the university's diving club as defendants, alleges that the coach forced Eszter Pryor to have sex with him in 2014 when she was 16 years old.
In July 2014, the university obtained nude photographs of Pryor engaged in sexual acts, according to the lawsuit.
"In the almost four years that Ohio State University has been in the possession of this child pornography, no action has been taken by Ohio State or the Ohio State Police Department," the complaint stated.
In a statement to BuzzFeed News, Ohio State said that when university officials learned about the allegations against Bohonyi on Aug. 10, 2014, they placed him on administrative leave, opened an investigation, and notified Franklin County Children Services, the Ohio State University Police Division, and USA Diving.
Bohonyi was terminated on Aug. 29, 2014, as a result of the administrative investigation, while a separate investigation by university police was closed "at the request of the complainant," the university said.
The university police's investigation was reopened earlier this year after Ohio State was contacted by the former dive club member. That investigation is ongoing.
"The safety and security of our students, faculty, staff and visitors is Ohio State's top priority," the university said. "The university does not tolerate sexual misconduct of any kind."
The scandals come on the heels of other high-profile cases of misconduct at universities and in athletics. Dozens of women have accused former University of Southern California gynecologist George Tyndall of molesting them during appointments. And Larry Nassar, a former physician for the US Olympic gymnastics team and Michigan State University, pleaded guilty to criminal sexual abuse in January.