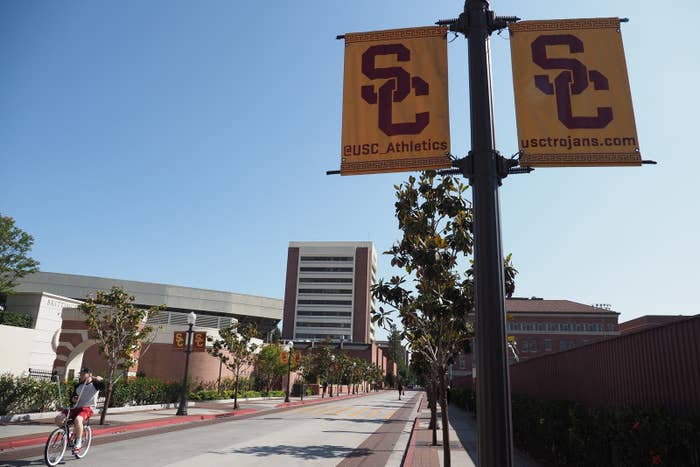 In a letter sent to the board of trustees of the University of Southern California, 200 professors expressed "outrage and disappointment" over how the university failed to protect students by ignoring repeated complaints against a gynecologist who worked at the school's health center for years.

The letter, sent Tuesday, demanded the resignation of USC President C.L. Max Nikias, saying he had "lost the moral authority to lead" amid a growing scandal over George Tyndall, who allegedly inappropriately touched students and made sexually and racially discriminatory comments for nearly two decades.
The university said it parted ways with Tyndall last June after a yearlong investigation sparked by a complaint from a staff member. However, there had been numerous other complaints made against the veteran physician for years, officials said in a statement, adding that it was unclear as to why he was able to keep his position.
According to the university, Tyndall had contested the decision to terminate him. But rather than engage in protracted litigation, the university said it entered into a separation agreement with Tyndall "in order to sever ties with him immediately."
The Los Angeles Times reported top administrators struck a deal with Tyndall, which enabled him to resign quietly with a financial payout.
It was only after some confrontation with Tyndall over the investigation's findings that the university reported him to the California Medical Board on March 9, 2018.
"In hindsight, while not legally obligated, USC now believes it should have filed a consumer complaint with the Medical Board earlier in 2017 when Tyndall resigned," the university said in a statement.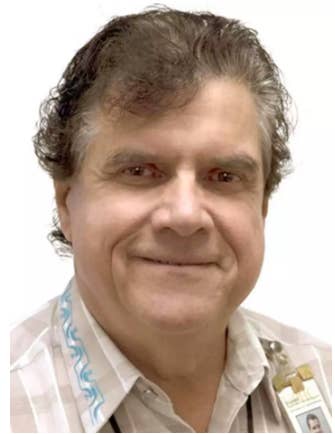 But the professors said university administrators had taken the wrong action "at every turn, and not only in hindsight."

"In this case, as in prior cases, faced with an ongoing pattern of serious wrongdoing by a powerful University official, the University has kept the wrongdoing quiet, settled financially with the wrongdoer in secret, and denied any responsibility on the part of the University," the professors said.

The university hired Tyndall in 1989, a spokesperson said. Staffers started warning officials about his alleged behavior in the early '90s.
At least six women told BuzzFeed News that Tyndall inserted his fingers into their vaginas, often without gloves, and told them it was part of their examination and made inappropriate, sexual comments. One woman said he grabbed her breasts, another said he commented on her tight pelvic floor muscles and said she should "try to keep it tight" for her partner.
After interviewing more than 20 current and former USC employees, as well as former patients, the Times found that Tyndall allegedly took photos of his patients' genitals, required some to be fully naked as he inspected their bodies, and made comments about their "creamy" skin and "perky breasts." He also allegedly insulted black and Latino patients, asked women about their virginity, and courted Asian students due to their lack of understanding of standard US medical procedures, sources told the newspaper.
Tyndall has not responded to multiple requests for comment from BuzzFeed News.
The director of the health center at the time, who the Times reported handled some of the complaints against Tyndall personally, died a few years ago.
In the letter, faculty members said USC officials' "conduct is as much at issue in this case as the physician's."
Ariela Gross, a law professor whose research and writing focuses on race and slavery, helped draft the letter.

"There's a deep well of frustration across the university that the university has lost its way. It is harming our students and it is harming our reputation," she told the Times.
Responding to the letter, USC President Nikias said in a statement that he understands his faculty's frustration but emphasized he wants to stay and work on a new, "wide-reaching plan and rebuilding their trust."
Tuesday's letter from the professors adds to the already existing fallout from the scandal, which includes online petitions from alumni and lawsuits.

Two petitions are circulating online — one calling for Nikias's resignation, another calling for his suspension — that have collectively garnered more than 4,000 signatures from alumni and others in the USC community.
The university's board of trustees, however, issued a statement saying it is standing by the president and that it has "full confidence" in his "leadership, ethics, and values and is certain that he will successfully guide our community forward."
Amid calls for his resignation, Nikias announced a new "action plan" to revamp how the university's top officials handle and address misconduct and improve its culture.
But some of Tyndall's alleged victims say the school unequivocally and inexcusably failed them by continuing to employ Tyndall for nearly three decades, despite warnings.
In two separate civil lawsuits filed Monday, five women described Tyndall as a "sexual predator" who used his position of "trust and authority to sexually abuse" his patients on multiple occasions.
In a class-action suit, USC law school graduate Lucy Chi said Tyndall inserted his fingers into her vagina to loosen her muscles before he used a medical device. Though she told him this was unnecessary and his conduct distressed her, she continued to reassure herself, thinking, "maybe this is how an examination is conducted at USC," the suit stated.
The next day, Daniella Mohazab, a current master's student, filed another lawsuit due to her experience with the physician in April 2016. The 22-year-old said she went to take an STD test, but left feeling "confused and violated." In addition to allegedly being leered at as she undressed, she said he placed his fingers inside her and told her it was part of the test, but didn't use any medical tools.

"He made sexual comments about me," she said in a press conference Tuesday. "I remember him relating me to his wife, saying that Filipinas are the 'smartest,' 'most giving,' and 'gentle' people," she said at a press conference. "He told me that Filipinas are good in bed ... and devoted to their partners and they don't sleep with many people in their lifetime."

Led by Gloria Allred, the women's rights attorney who represented more than 30 women who accused Bill Cosby of sexual assault, Mohazab is accusing the physician of nine charges, including sexual battery, battery, and negligence.
The attorney says she has since been contacted by many other women about their experiences at the student health center.
"Sometimes the word of a woman, especially a young woman, is not afforded the value that it should be afforded," Allred said, crediting "investigative journalism" for finally spurring the university to take action against Tyndall and become more transparent with how it handled the complaints. "USC has some explaining to do."
"Now these young women are empowered," she went on. "And the public needs to know what happened to them."