Kourtney Kardashian is getting candid about the struggle of balancing her busy lifestyle and her role as a mother.
As you might know, Kourtney has long been vocal about the subject of raising her three children: Mason, Penelope, and Reign, all of whom she shares with her ex-boyfriend, Scott Disick. Mason is 12, Penelope is 10, and Reign is 7.
Perhaps most notably, Kourtney decided to take a step back in 2019 from filming for her and her sisters' former reality show, Keeping Up With the Kardashians, in order to spend "more time as a mom." The decision came after a therapist advised her to reevaluate her life and priorities.
Kourtney even previously said that if she "had enough money" she'd quit KUWTK to be a full-time mother. "The guilt that I carry every day from not being at home when they get home from school, not doing homework — my kids suffer," she told her sister Khloé.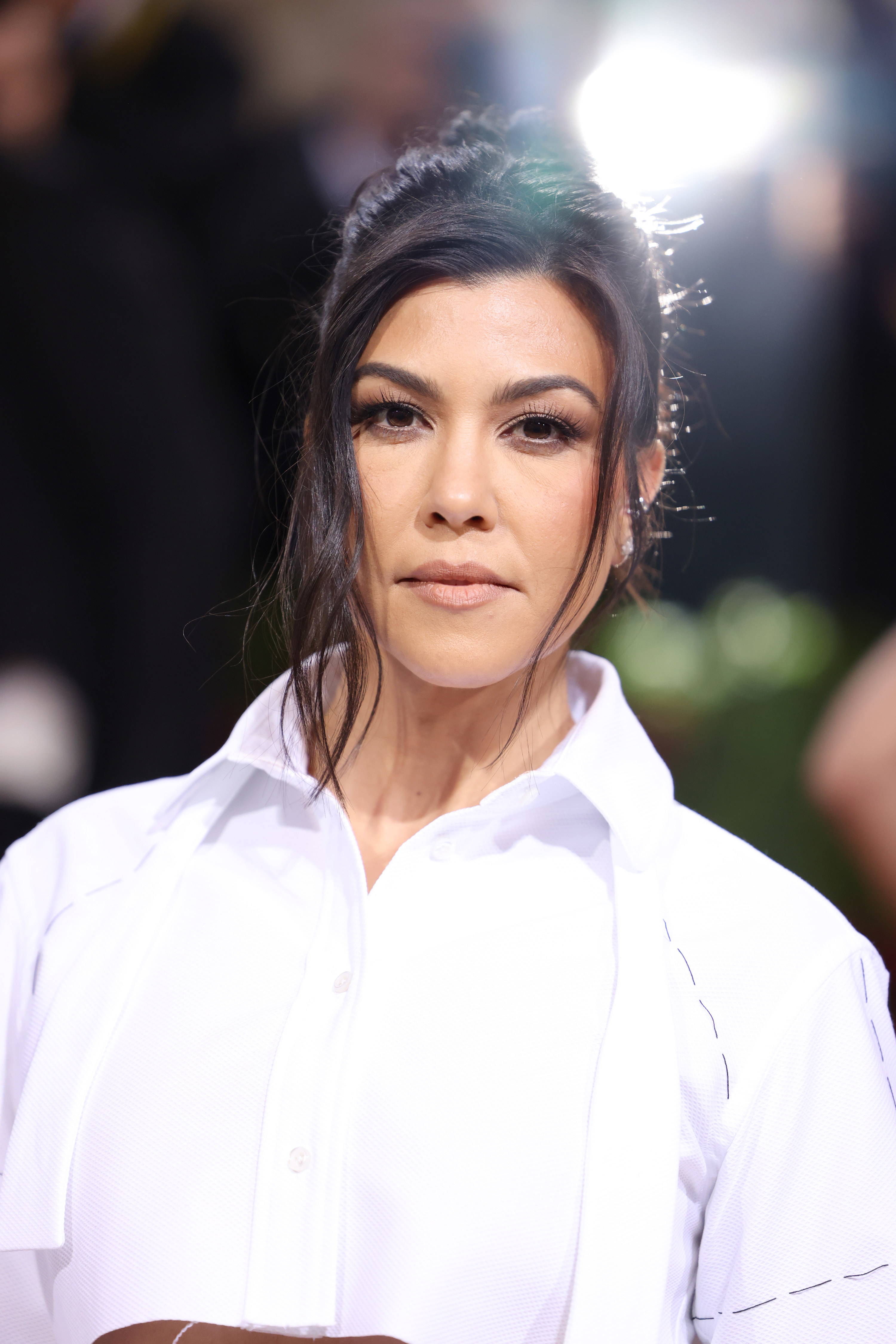 Today, Kourtney — who is married to Travis Barker — is raising her three kids alongside his: 23-year-old stepdaughter Atiana, 19-year-old Landon, and 16-year-old Alabama, all of whom he shares with his ex-wife, Shanna Moakler.
Kourtney, Travis, and their kids have embarked on several fun adventures as a blended family. However, the reality star has also been called out by fans for seemingly spending too much time with Travis, and not enough with her children, given that the couple have jetted off on a bunch of lavish trips — to places like Cabo, Paris, and Venice — without Mason, Penelope, or Reign.
Touching on the subject in the latest installment of her family's Hulu reality series, The Kardashians, Kourtney revealed that she feels "guilty" when she's away from kids for such extended periods of time.
In the episode, we see Kourtney and Travis flying from LA to Milan for a bunch of fittings ahead of their wedding. The footage was filmed around April this year, and the pair got married in Portofino, Italy, on May 22.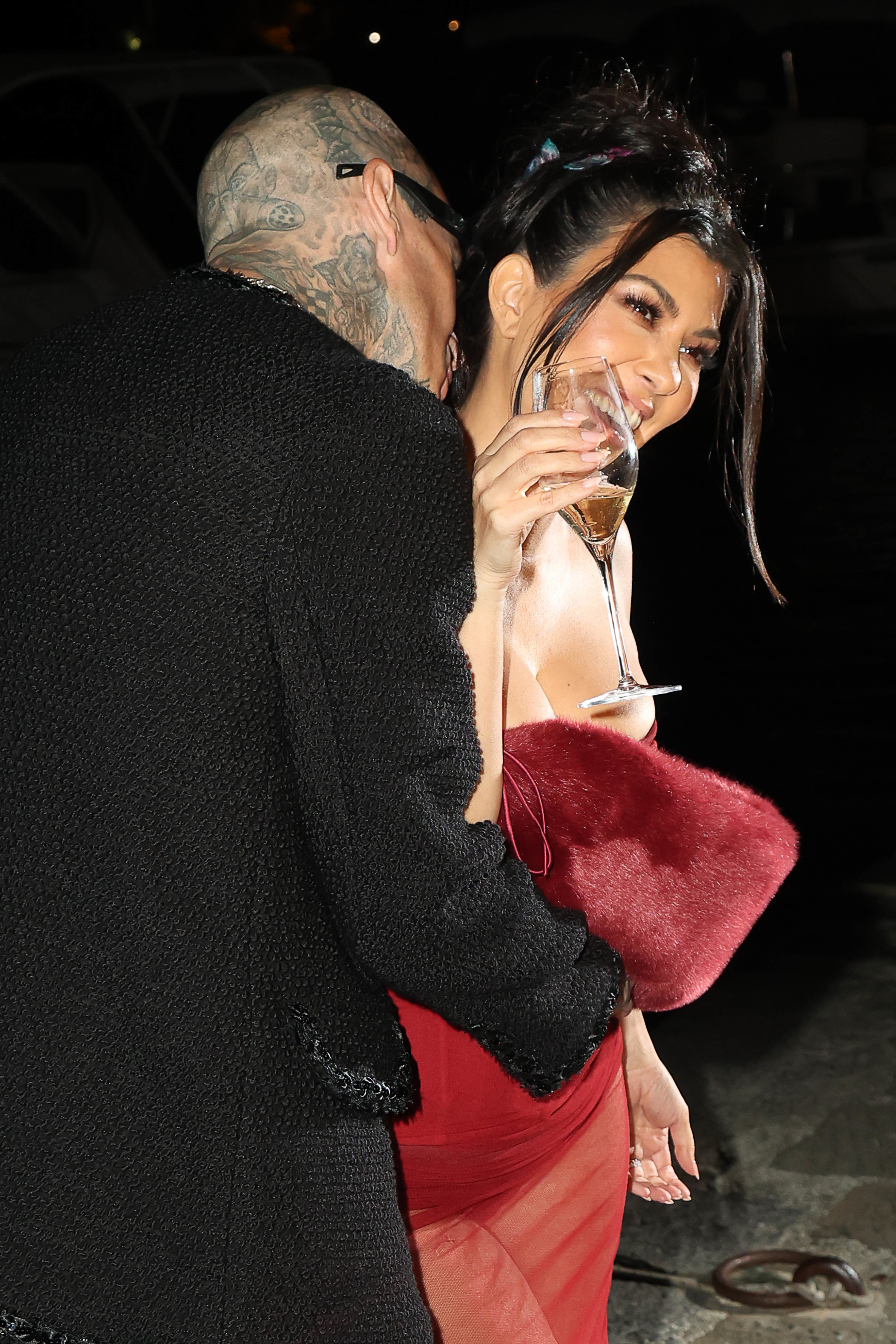 "Travis and I are going to Milan to do our fittings for our wedding, and our wedding weekend," Kourtney explains in a confessional.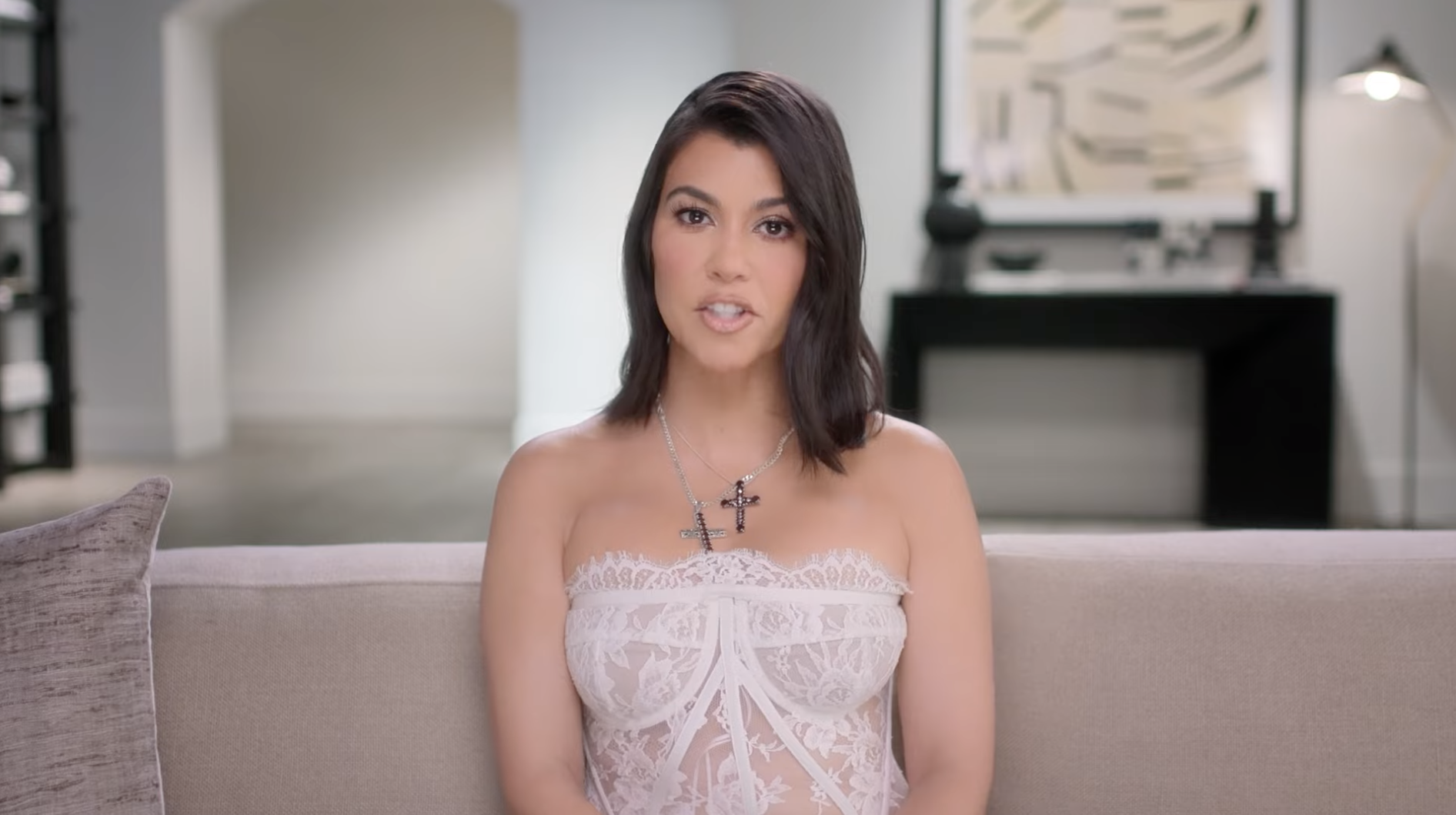 The couple are joined by several members of their professional teams, including a bunch of stylists. Kourtney explains that none of her family members are present because they're occupied by the lawsuit involving Blac Chyna, which was taking place at the same time.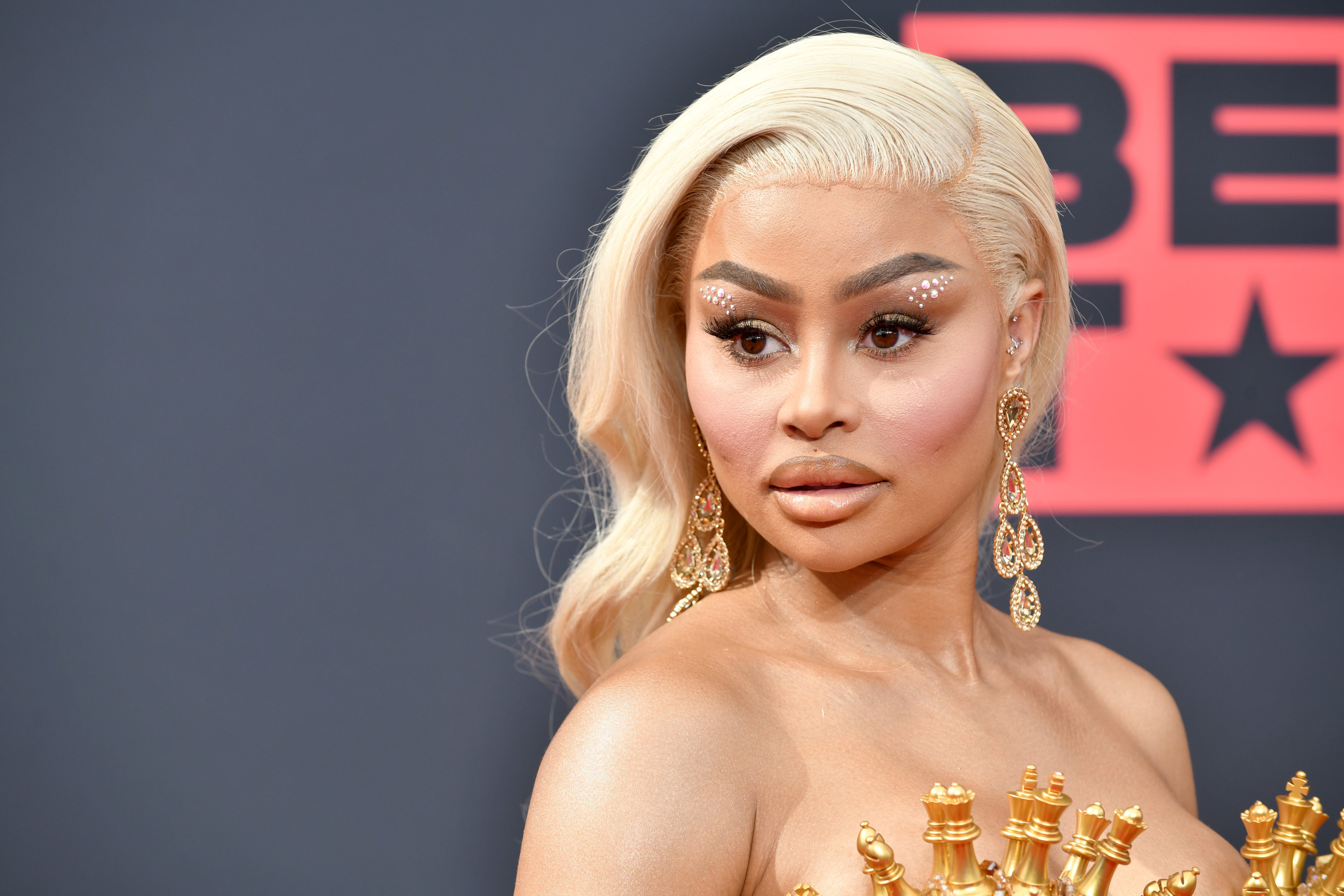 Kourtney swiftly goes on to reveal that this trip is the "longest time period" that she and Travis had been away from their kids for.
"This is also the longest time period that me and Travis are leaving our kids," she says.
She goes on to detail her and Travis's busy schedules, which include flying straight from Italy to New York for the Met Gala.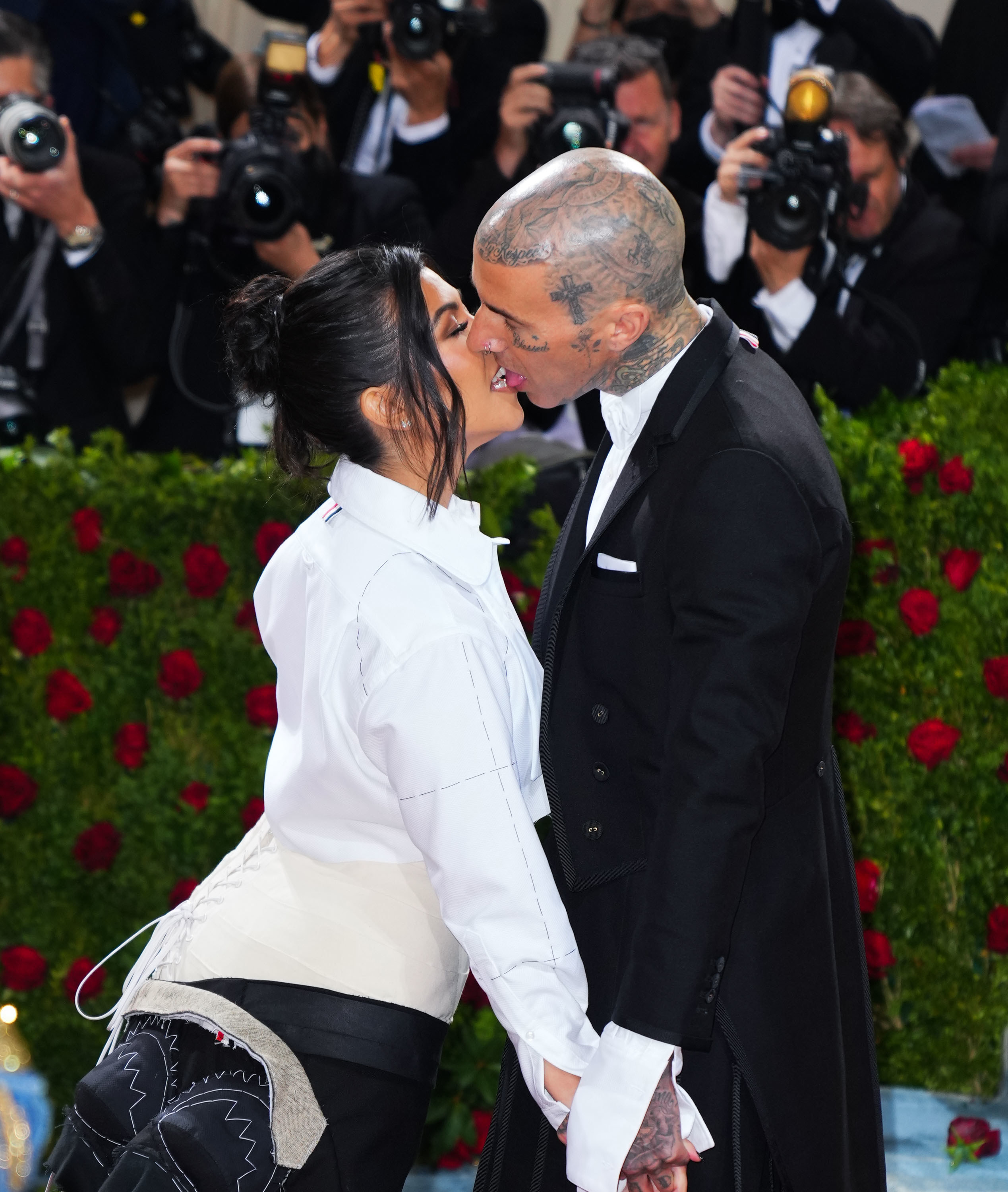 "From Milan, we go to New York for the Met, and then we finally get to come home to our kids," she said.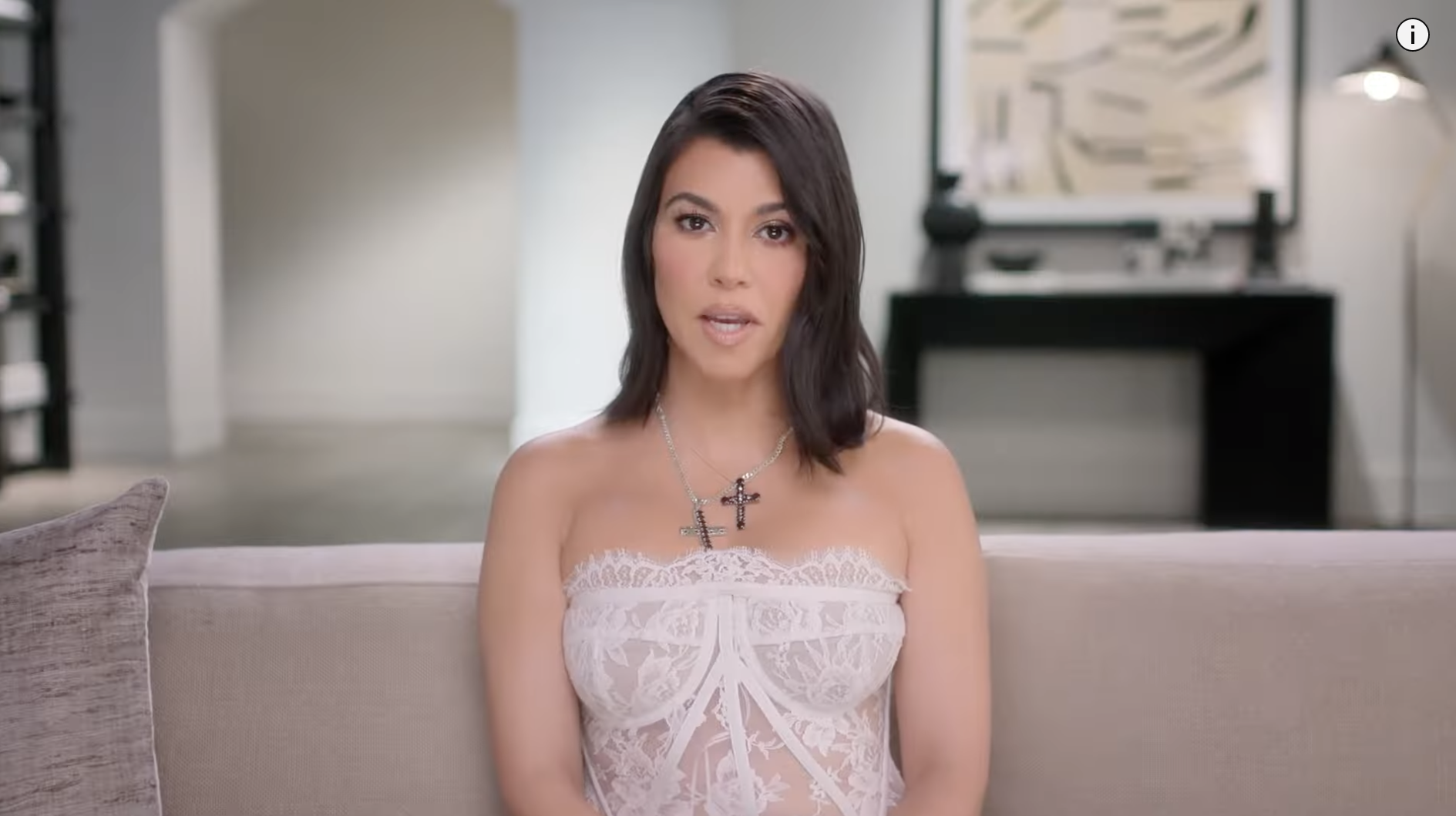 "We're both really similar and get this guilty feeling, but we shorten it up as much as we can," she adds with a sad look.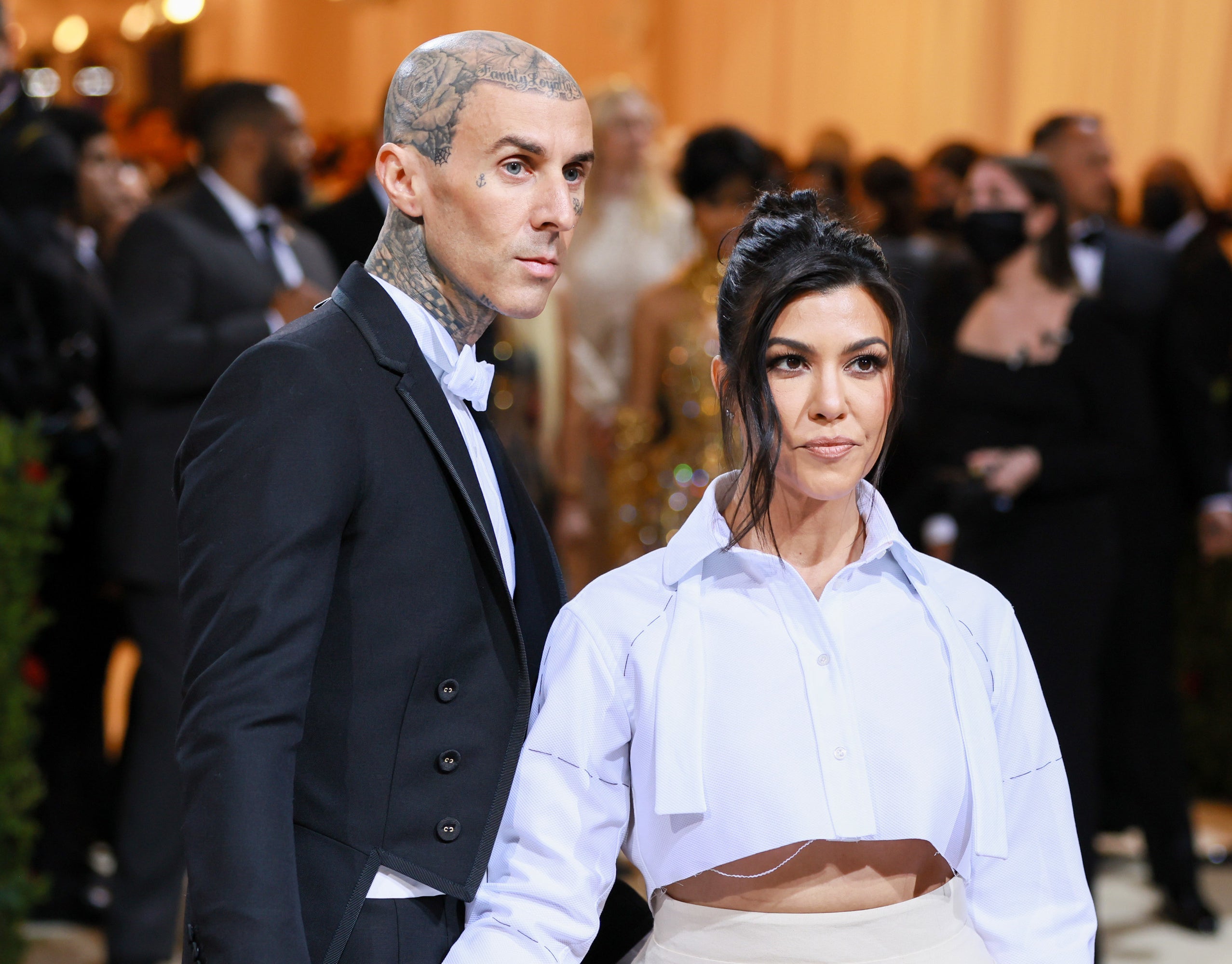 Kourtney's latest comments come roughly five months after she publicly clapped back at someone who suggested that she never spends time with her children.
After sharing a series of family photos from a trip to Cabo, which featured Penelope and Reign enjoying a sunset horseback ride on the beach, one person commented: "Oh wow you're with your kids finally????" In response, Kourt wrote: "I'm with my kids every day thank God, social media isn't always real life."
Hitting back at an Instagram user who said that her sister, Kim Kardashian, has "always" worked harder than her, Kourt said that her "kids and husband" will always take precedence in her life over work.
"working will never be my top priority 🤪🤪🤪 (my kids and husband will always be!) and I am not apologizing for being me," she wrote.
You can watch the latest episode of The Kardashians now on Hulu, or Disney+ internationally. The next episode will air on Nov. 9.