ICYMI: Kourtney Kardashian and Travis Barker got married — again! — in a beautiful ceremony in Portofino, Italy, over the weekend.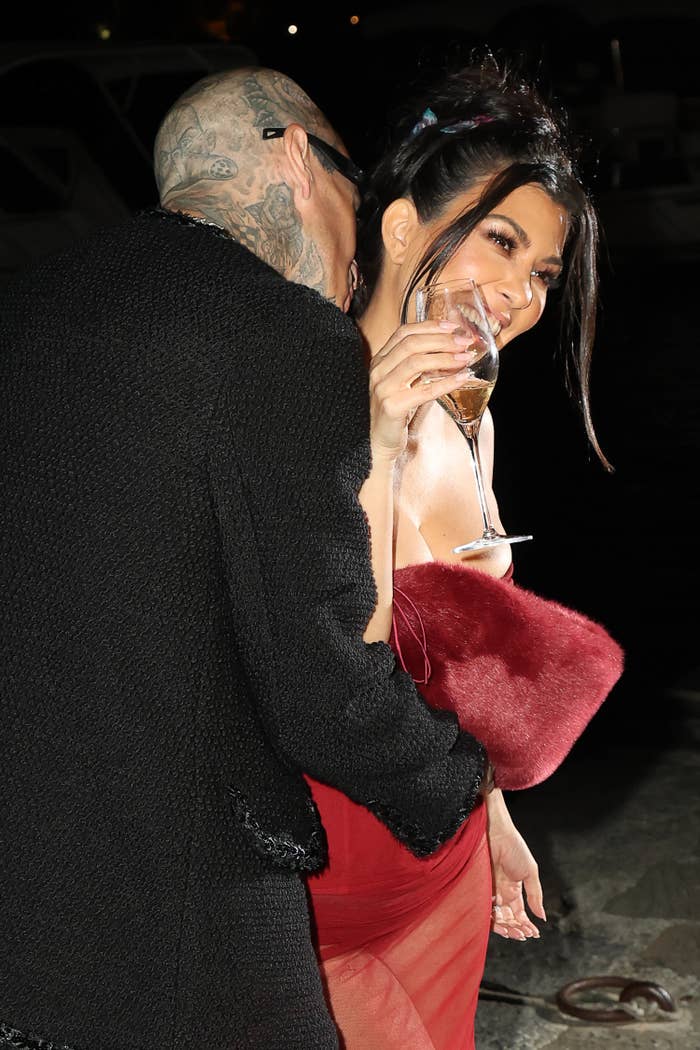 The couple, who had already wedded on two different occasions, flew out on Friday with their nearest and dearest for the third and (presumably) final lavish celebration, which was held at a medieval castle in the seaside Italian village.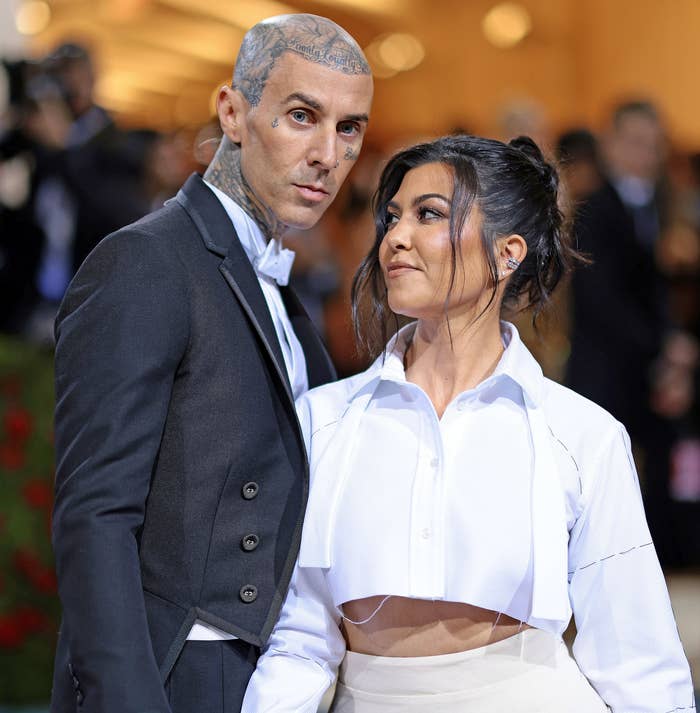 Last month, the pair rocked up to Las Vegas after the Grammy Awards and attempted to get married legally, but they weren't able to get a license. A few weeks later, they tied the knot in a quiet ceremony in Santa Barbara, where they were only joined by Kourt's grandmother, MJ, and Travis's dad, Randy Barker.
But this time around, the couple invited a bunch of their family and friends to the big event, including all of the KarJenner ladies, and some of their kids.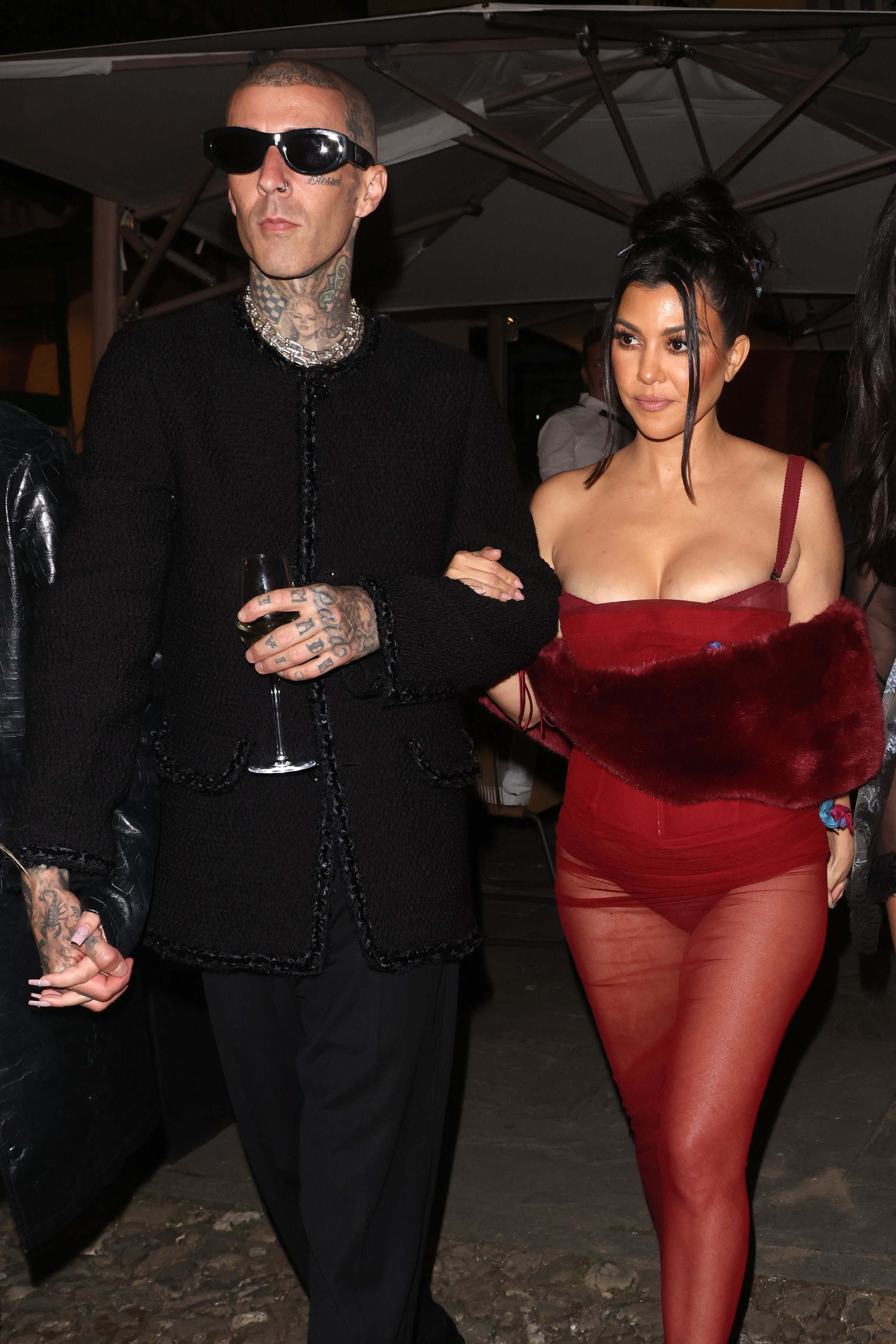 While Kourt's three kids — Mason, Penelope, and Reign — were definitely in attendance, it remains unknown whether some of her sisters' younger children — such as Khloé's daughter, True, or Kim's kids, Chicago and Psalm — were there as well.
But while we're not exactly sure of who was there and who wasn't, one thing we do know is that most of the guests dressed in line with what seemed to be the theme of the wedding: black, red, and floral.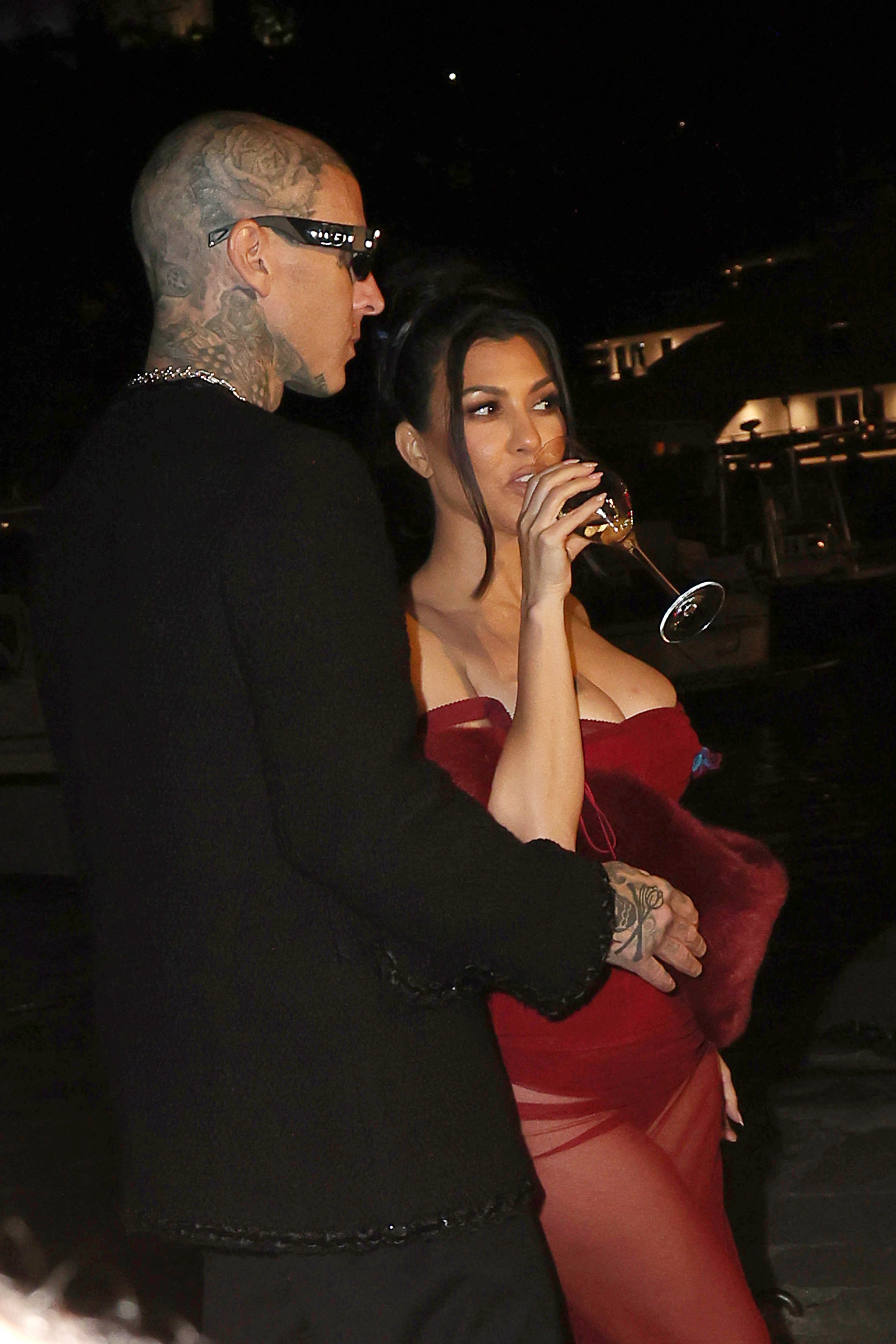 Both Kim and Khloé rocked black lace dresses, for example, while Kylie and Kendall Jenner opted for floral numbers.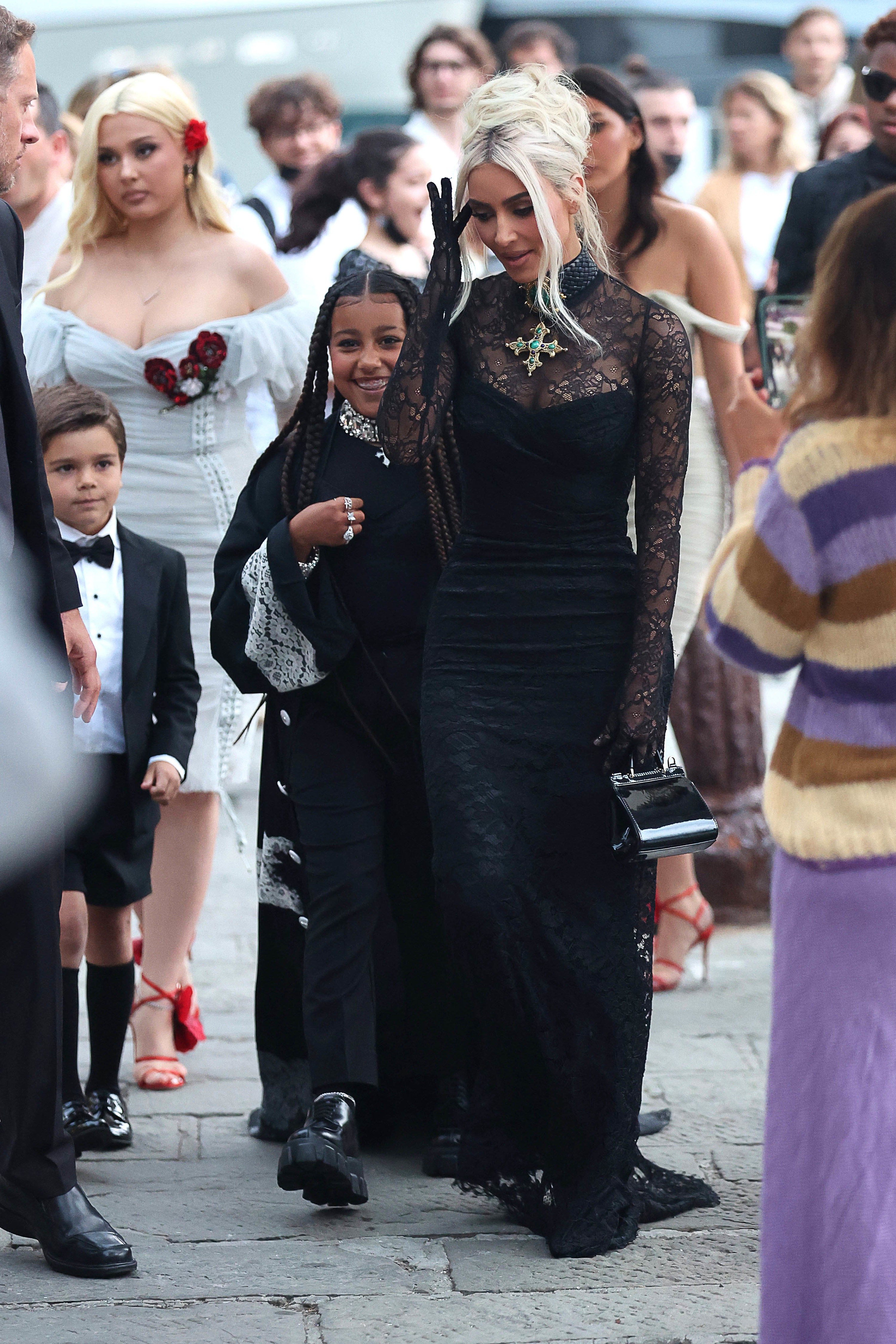 But the bride herself took a different approach in a custom white Dolce & Gabbana mini dress with a veil that included a large depiction of the Virgin Mary — a reference and tribute to the tattoo that Travis has on his head.
She also switched outfits throughout the night, changing into a short black corset dress and matching wedding veil. "Here comes the …" she captioned a series of photos she shared just hours before the ceremony.
And after the vows were exchanged, Kourt wasted no time hopping onto Instagram to share two more photos of herself and Travis. "happily ever after," she wrote alongside one of them kissing at the altar. "Introducing Mr. And Mrs. Barker," she captioned another.
Travis also posted the same photo and caption to his Instagram page, prompting tons of congratulatory messages from fans and followers.
However, it wasn't just the newlyweds who were active on social media during the big night, with the reception and afterparty filmed and posted by many of their guests, including couple Machine Gun Kelly and Megan Fox.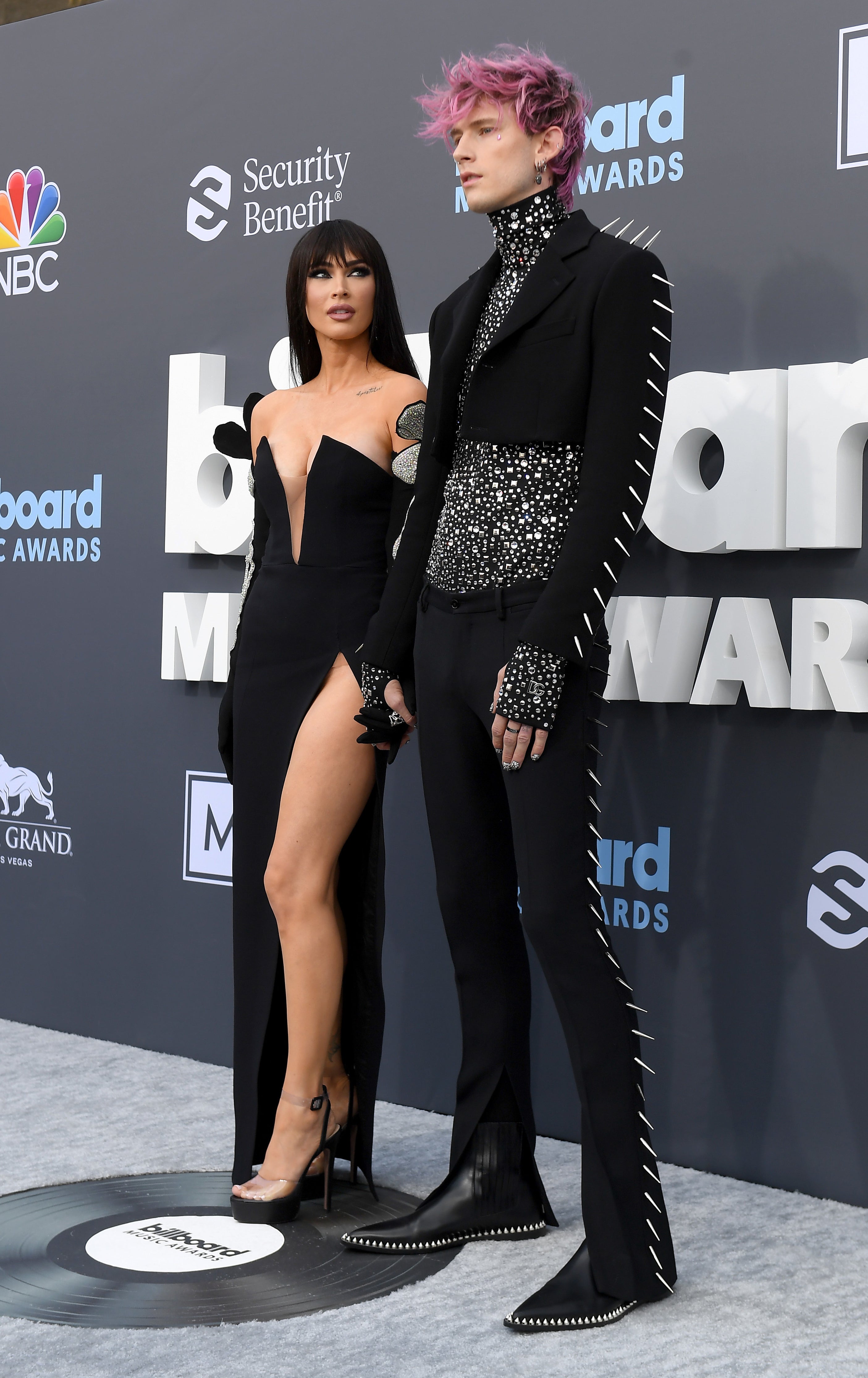 MGK shared a sweet video of Travis and Kourtney on the dancefloor — complete with matching "Mr & Mrs Barker" jackets — while the song "Just the Two of Us" played in the background. And of course, in line with their PDA-heavy brand, it wasn't long before Travis picked Kourt up as she straddled her legs around him.
But what was arguably the most intimate display of the night was captured by Travis's 16-year-old daughter, Alabama.
In the video, which has been circulating across social media since it was posted, Kourtney — who'd changed into a black mini dress — could be seen laughing and looking around as Travis removed the piece of bridal lingerie with his teeth.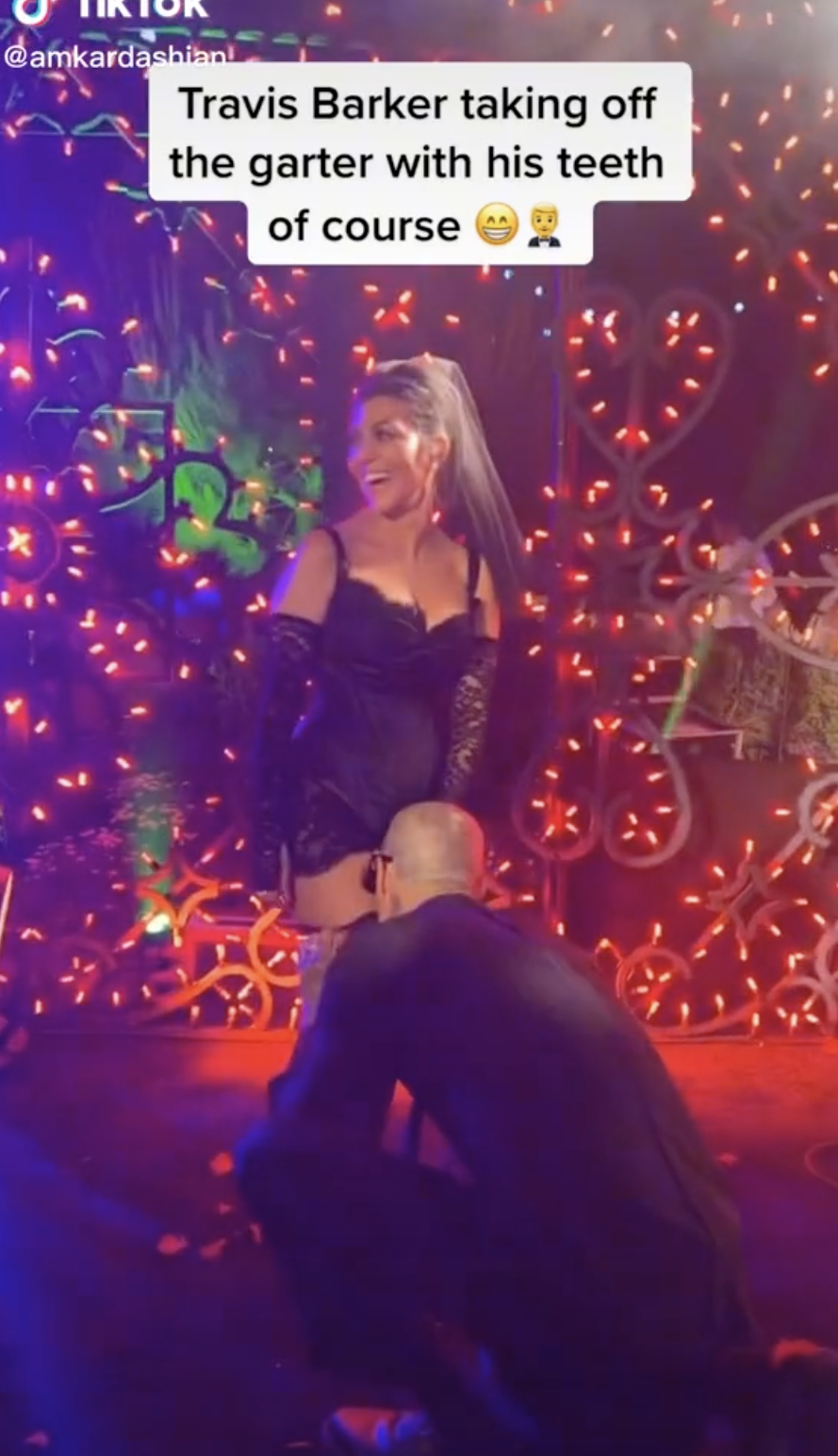 Alabama also shared footage of both Kourtney and Travis getting changed into their matching "Mr & Mrs Barker" jackets during a slow dance, giving fans an up-close and personal look into their night.
Meanwhile, the KarJenner sisters — namely Kylie and Kim — also shared a bunch of raw and carefree footage of themselves during the night.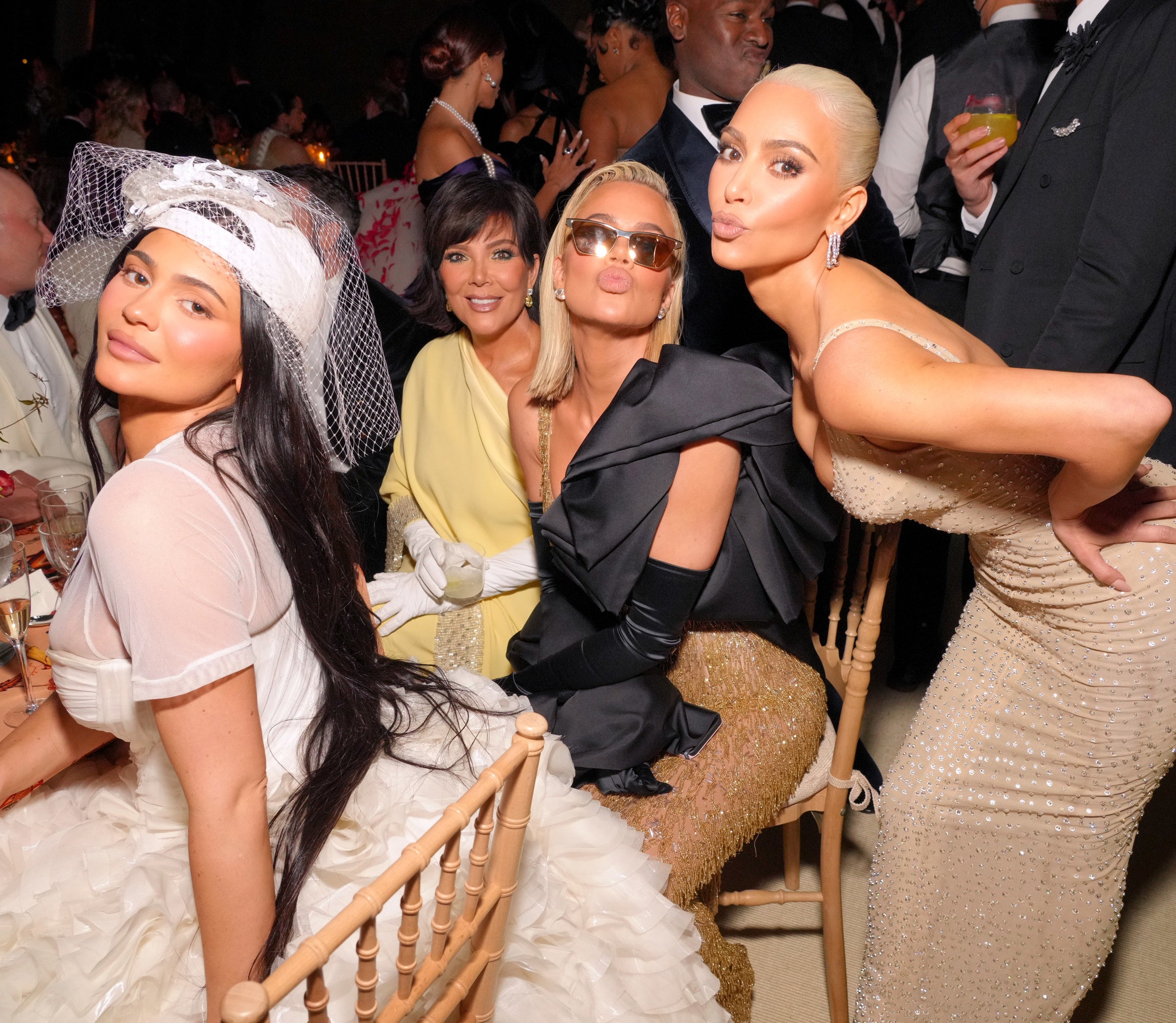 Kylie took fans by surprise as she posted a flurry of TikToks in real time, including one of herself and Kendall drunk as they danced away. "me and cucumber girl," she mockingly captioned it, making reference to Kendall's recent tragic attempt at chopping a cucumber, which saw her go viral.
She also uploaded a video of matriarch Kris Jenner dancing away with Carl Dawson, a close family friend of the Barkers', before sharing another short clip of Kim in a sparkly getup that she'd changed into.
Kim posted the video herself shortly afterward to her Instagram story and later shared a couple more snaps throughout the night.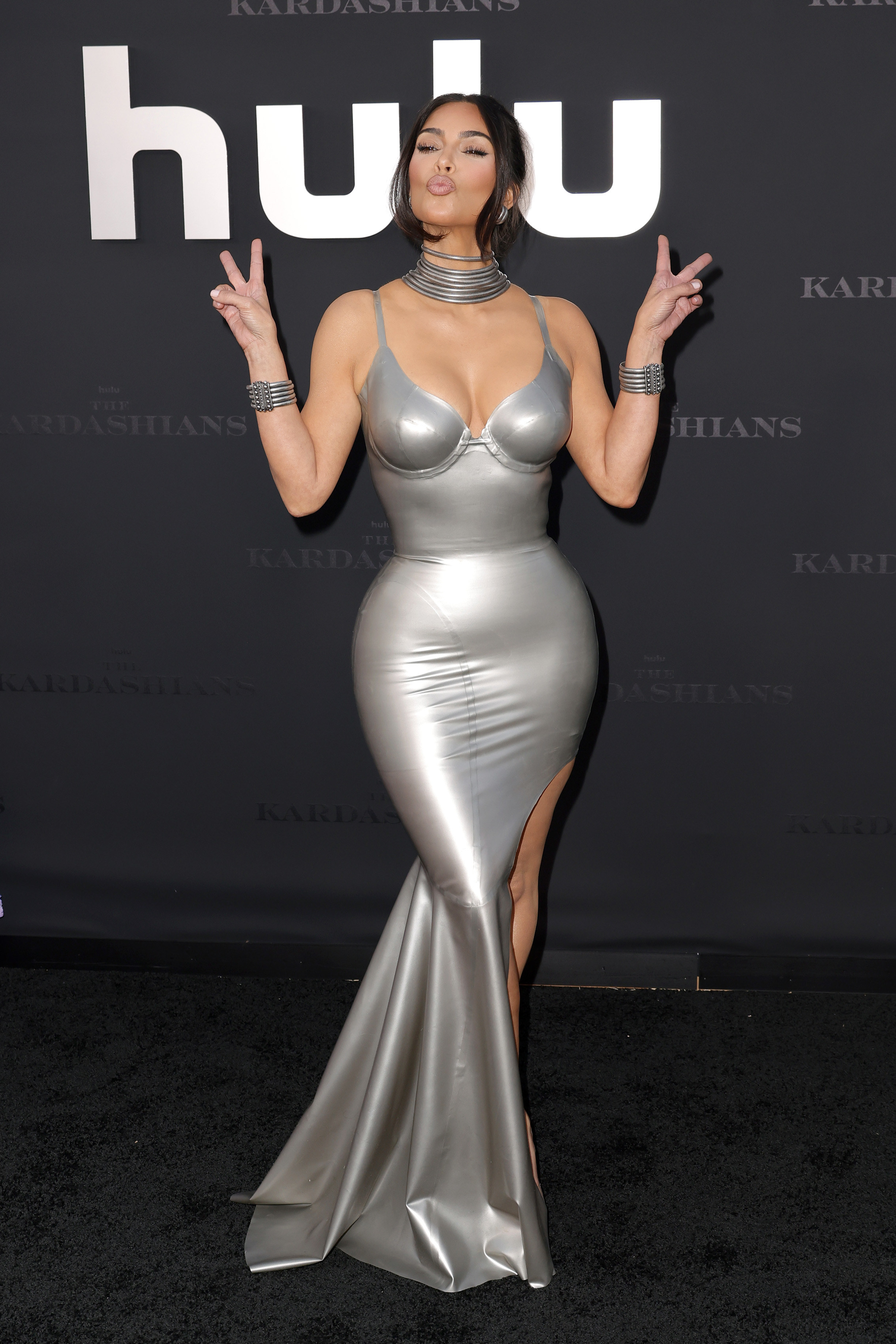 Thanks to the sisters' live posting throughout the event, as well as Alabama's unfiltered Instagram stream, Kourtney and Travis's big night marks the first time we've ever seen footage from a KarJenner wedding unfold in front of our eyes in real time.
And this didn't go unnoticed by fans, who commented on the unfamiliarity of seeing the group posting without hesitation — given that in the past, we've exclusively seen BTS footage from the Kardashians' huge events on their former E! reality show Keeping Up With the Kardashians.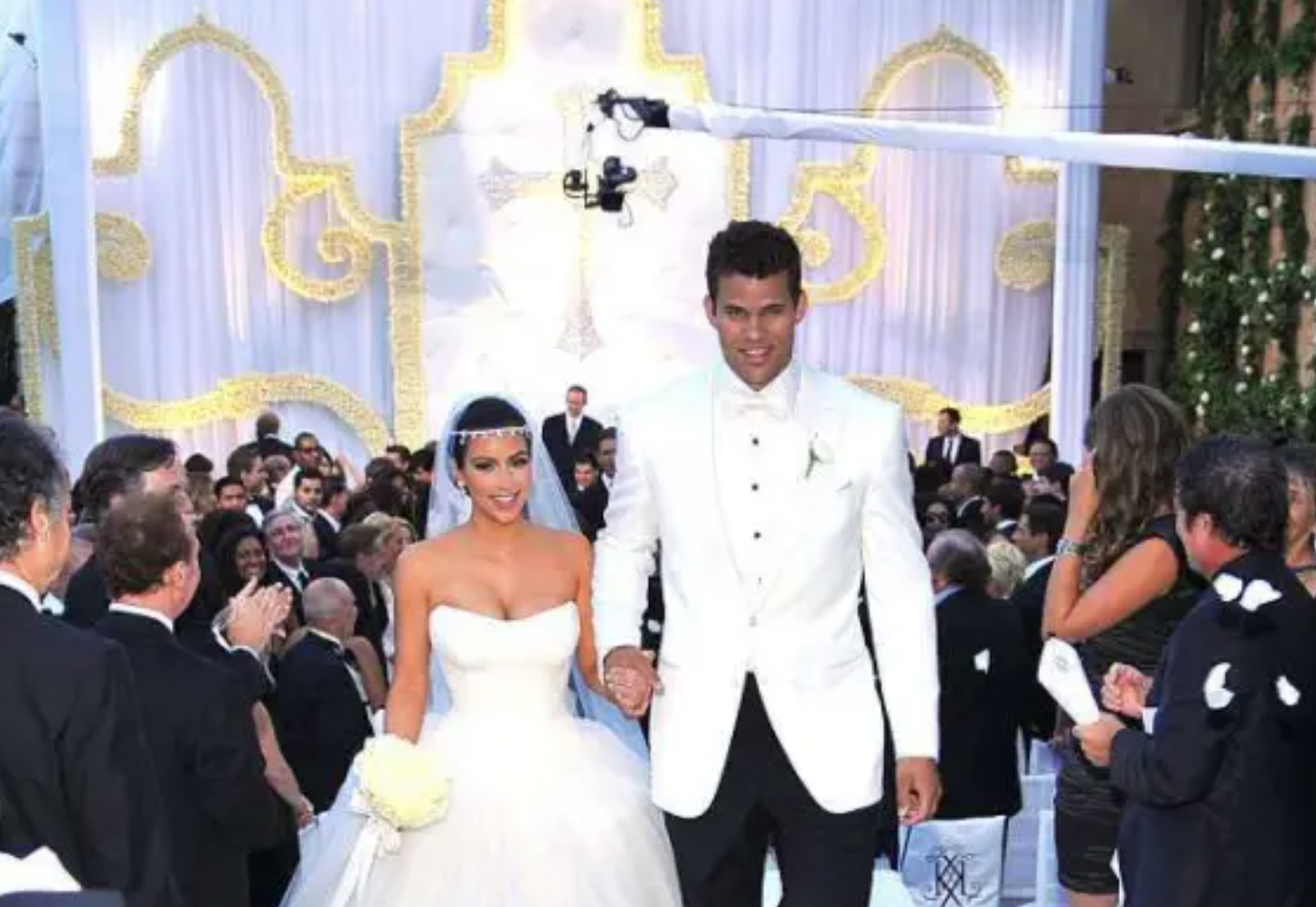 "Kylie just casually posting in real time is everything," read one top comment, which received over 150,000 likes.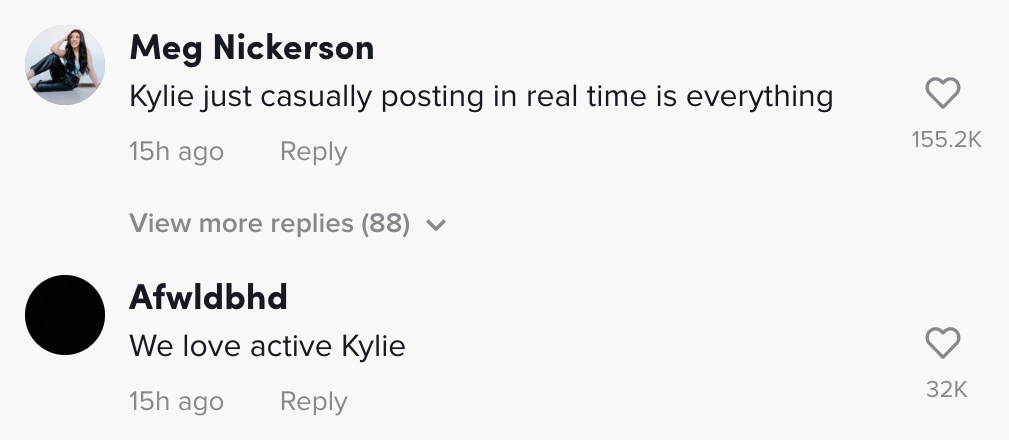 Others noted that they were loving "active Kylie," with one person suggesting that the raw insight into the family event felt like being "in a private story."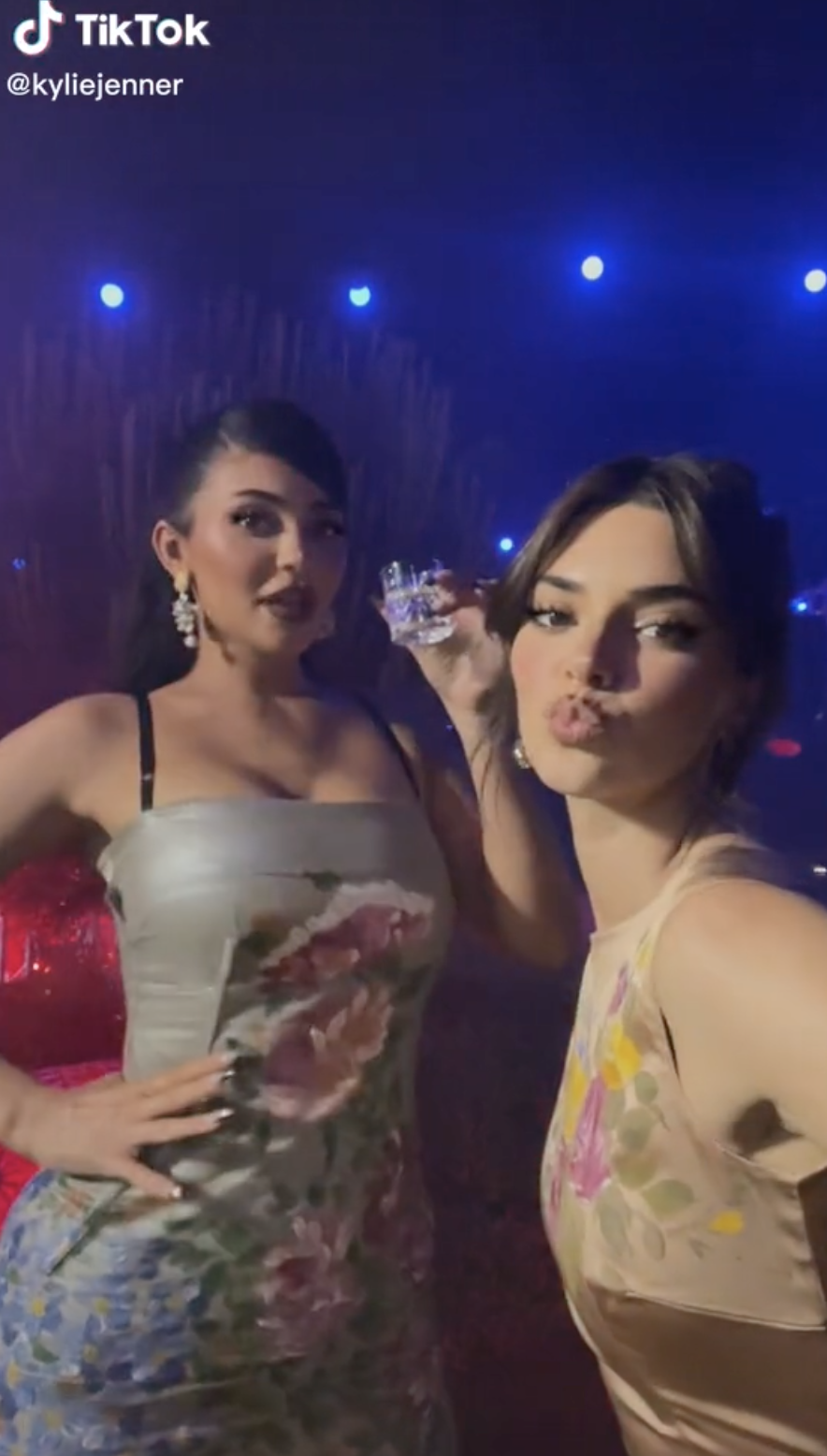 But given how carefree Kourtney and Travis have been with letting their close ones film and post their relationship milestones over the months, this doesn't come as a surprise.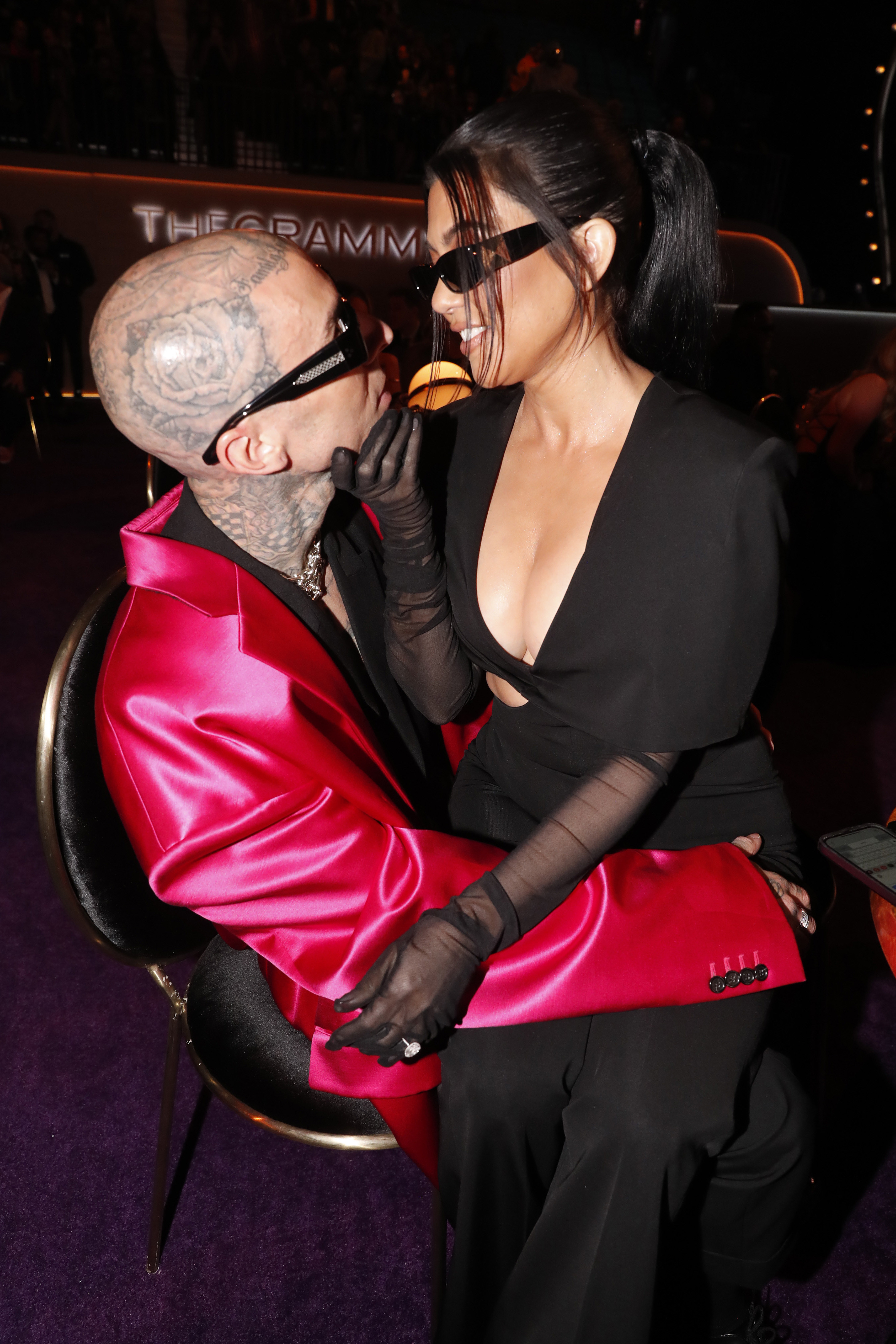 And just last week, after tying the knot in Santa Barbara, Kourtney and Travis drunkenly crashed one of Alabama's TikTok livestreams — still dressed in their wedding attire from the courthouse — and made their first appearance as a legally married couple.