If you've been following Kravis for a while, you'll know that long before they tied the knot, Travis Barker has played an active role in the lives of Kourtney Kardashian's kids.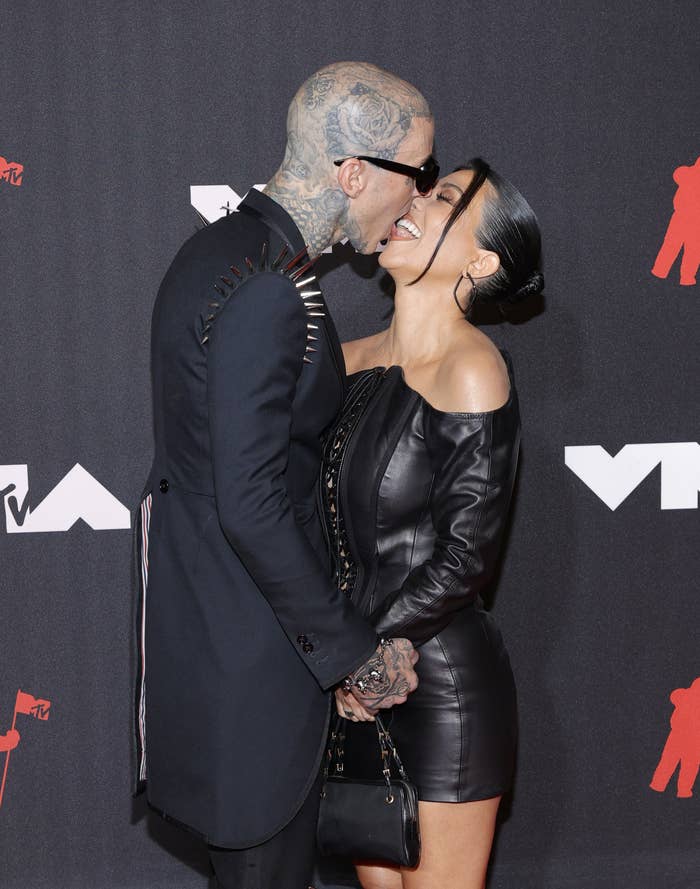 Kourtney is mom to 12-year-old Mason, 9-year-old Penelope, and 7-year-old Reign Disick, all of whom she shares with ex-boyfriend Scott Disick.
And ever since she and Travis got together in October 2020 following years of friendship, the pair have enjoyed living as a blended family with both her kids and his three older children from his previous marriage: Atiana, Landon, and Alabama.
From Disneyland trips to adorable beachside getaways and so much more, the group have fully embraced their lifestyle as a combined family, with both Kourt and Travis often taking to Instagram to document their adventures.
In fact, Kourtney commended Travis's parenting skills in a recent episode of her family's Hulu reality series, The Kardashians. "Travis is a really amazing father," she said. "It's one of the reasons that I fell in love with him. He is very, very patient, [and] I think because we've all known each other [so long], it does make it easier to blend our families."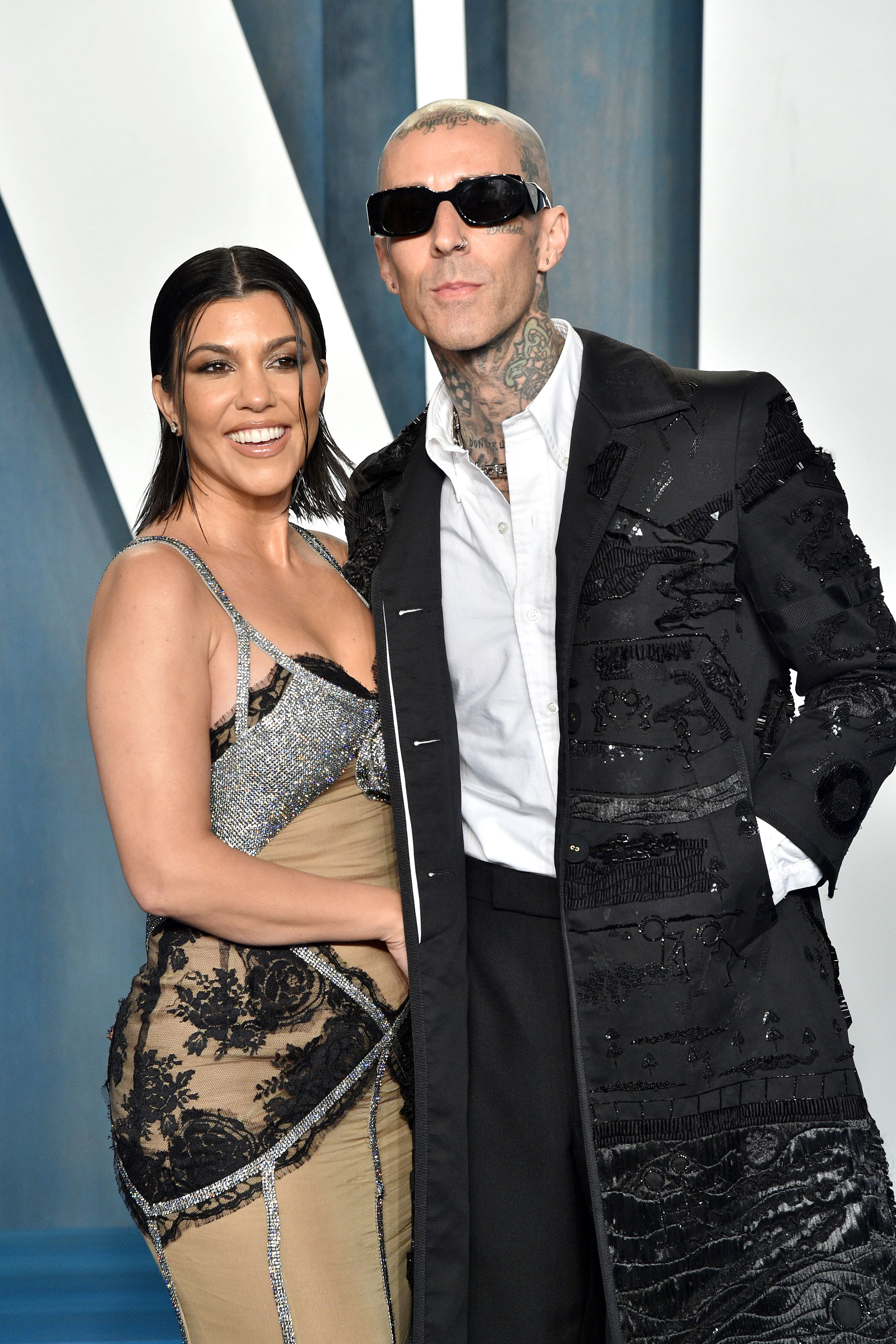 So, when Father's Day rolled around this year on June 19, it didn't come as a surprise that Penelope and Reign wanted to praise Travis for his role in their lives, with the musician taking to his Instagram stories to proudly flaunt the adorable cards that they made him.
Reign penned a short but sweet message to the drummer, simply writing: "dear Travis happy father's day" alongside a little drawing of two stick figures — seemingly symbolizing Travis and Kourt — holding hands with a red heart between them.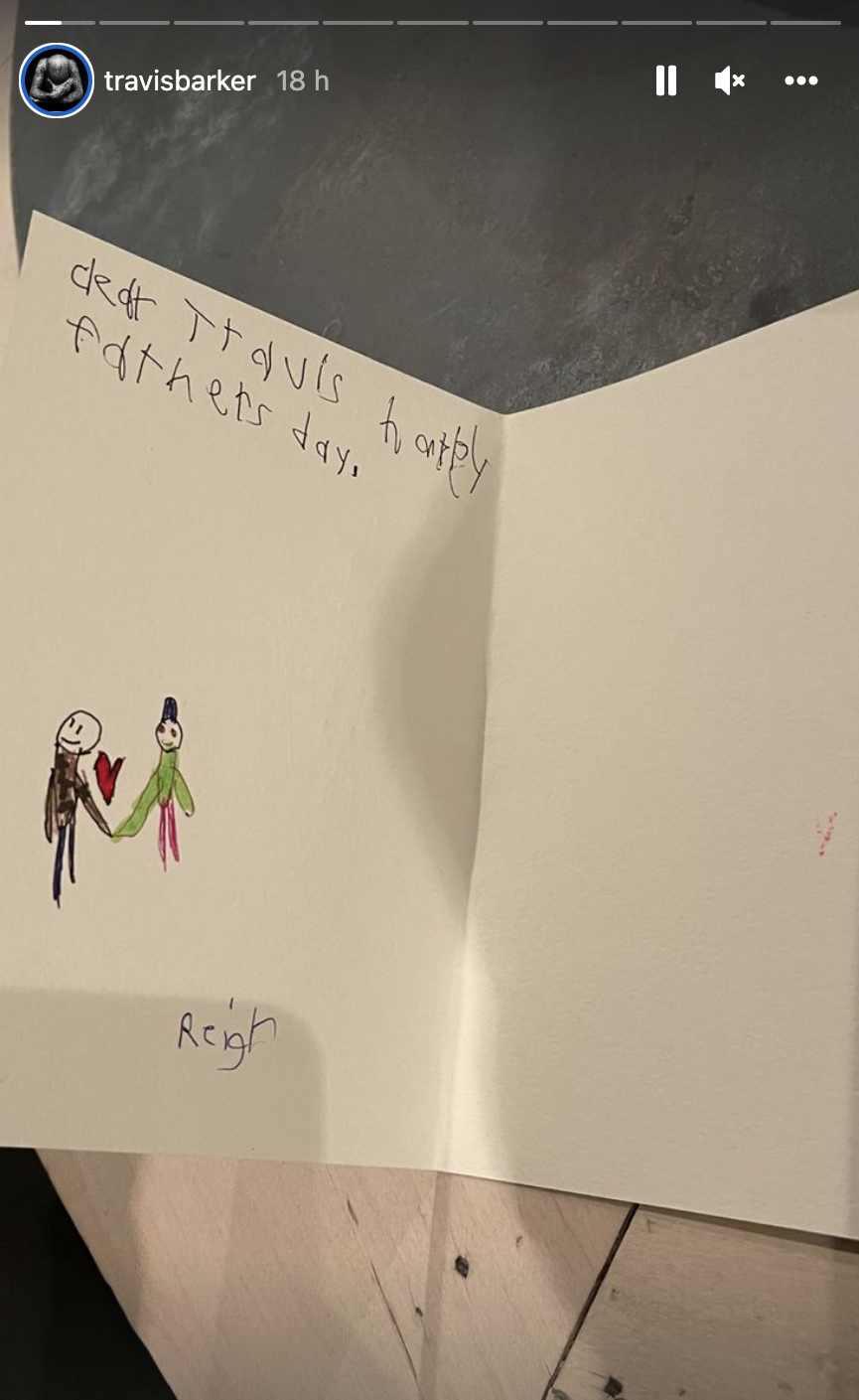 Penelope, on the other hand, chose to write a lengthier note to Travis, praising him for being "so so nice" and "kind."
"You are so so nice and kind you are so amazing you are the beast," she wrote, seemingly misspelling the word "best." "You are the beast drummer ever," she added, before going on to commend Travis for making her mom so "happy."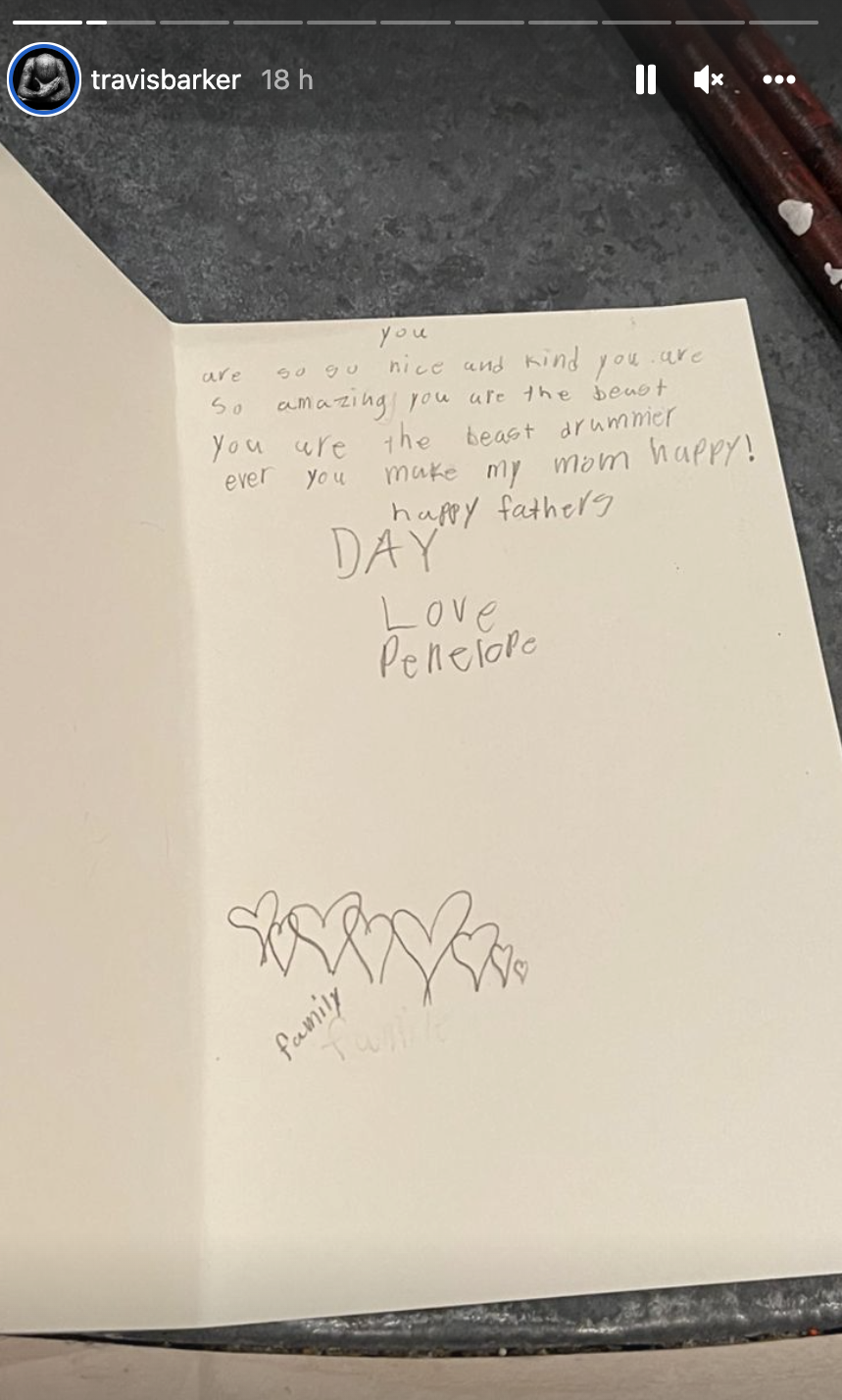 "You make my mom happy!" she wrote. "happy fathers DAY. Love, Penelope."
The 9-year-old also added a series of eight hand-drawn hearts at the bottom of the card — presumably to signify each member of their blended family — alongside the word "family" written underneath.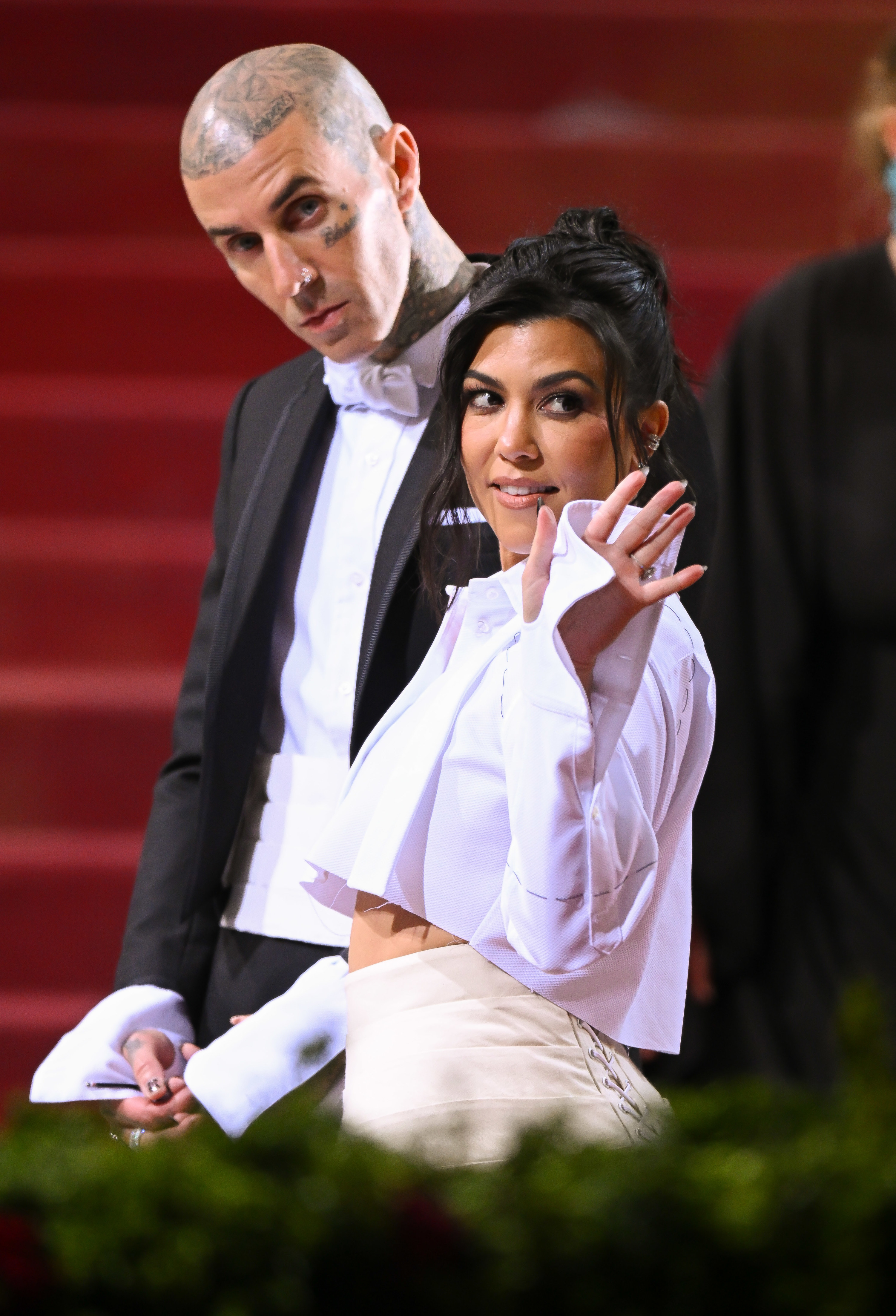 It's safe to say that Reign and Penelope's cards tugged at the heartstrings of several internet users, who took to Twitter to commend the adorable display.
"not reign & Penelope making travis barker the cutest little FATHER's day cards," one user wrote.
"genuinely moved by Kourtney's kids' fathers day cards to Travis," another tweeted.
And though Travis didn't display any cards from Kourt's eldest child, Mason, we know that the 12-year-old has grown to develop a great relationship with his stepdad.
In a recent episode of The Kardashians, Kourt's sister Kim Kardashian revealed that Mason offered a sweet word of advice on the topic of stepparents to her 9-year-old daughter, North West.
If you didn't know, Kim's relationship with Pete Davidson has leaped from strength to strength since the pair began dating last October — almost a year after she filed for divorce from her now-ex-husband, Kanye West.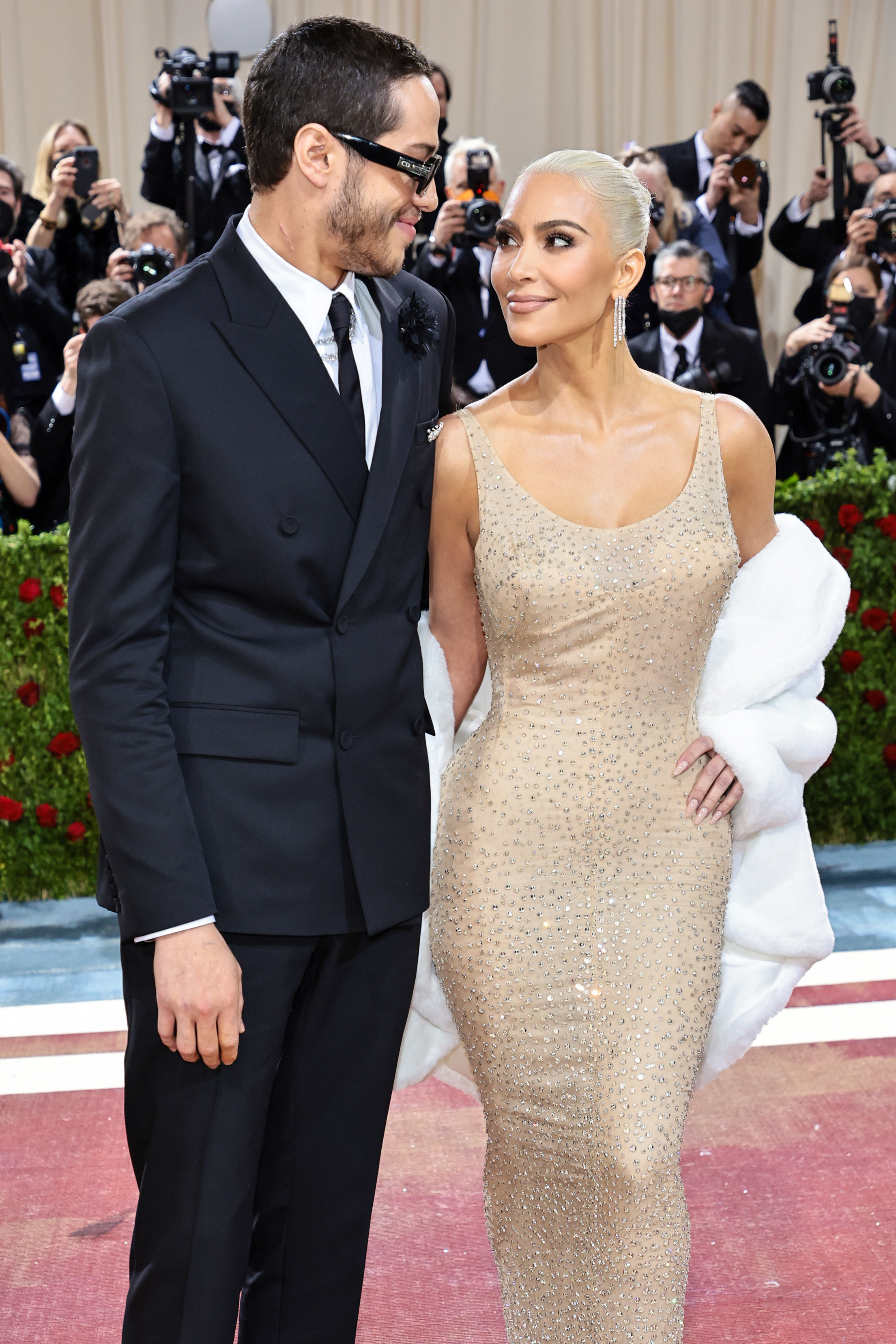 Perhaps consoling his cousin on the structural changes she'd been experiencing, Kim recalled Mason telling North: "You know, getting a stepdad isn't so bad. They're not these evil people like you see in the movies. It's just not like that."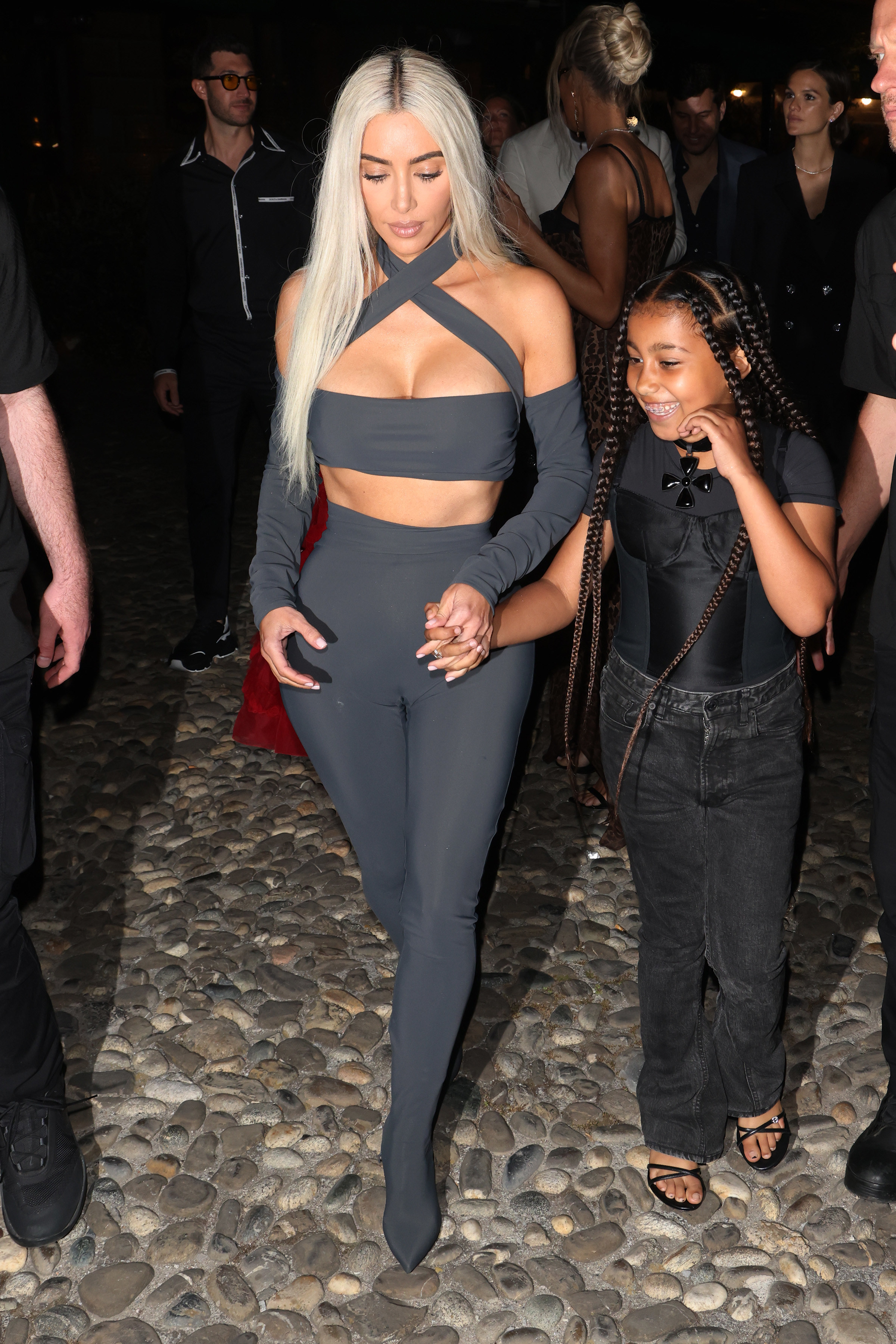 Kim went on, "And he was telling North, like, they have these bikes and it's just so fun," noting that Mason's "tune" had "totally changed" since Kourtney and Travis got engaged last October.
She added, "The way he was talking to her just gave me the feeling of like, 'Everything's gonna work out, everything's gonna be okay.'"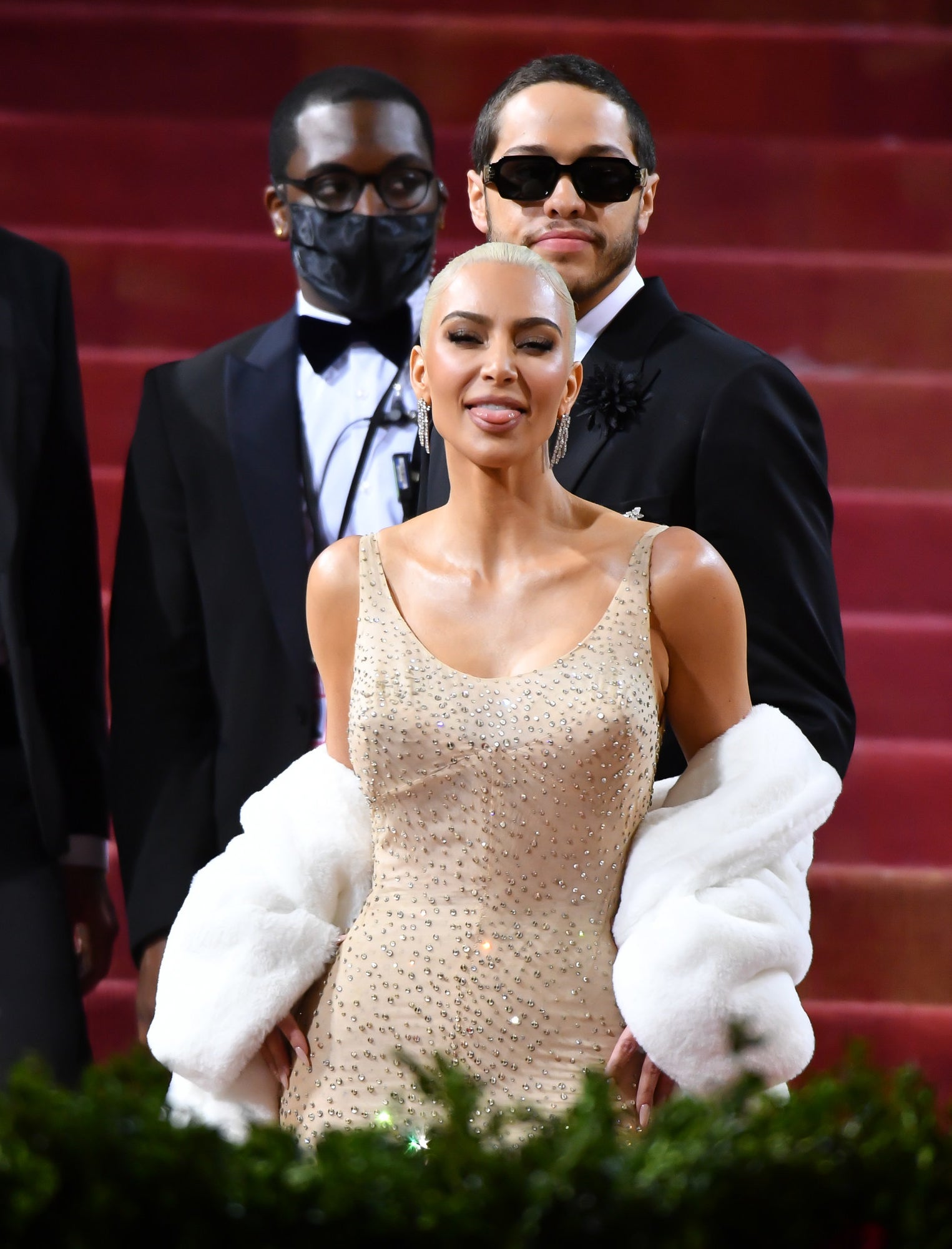 Elsewhere in The Kardashians, however, we've learned that the relationships among Kourt, her kids, and Travis haven't always been plain sailing, with PDA proving to be a huge source of contention.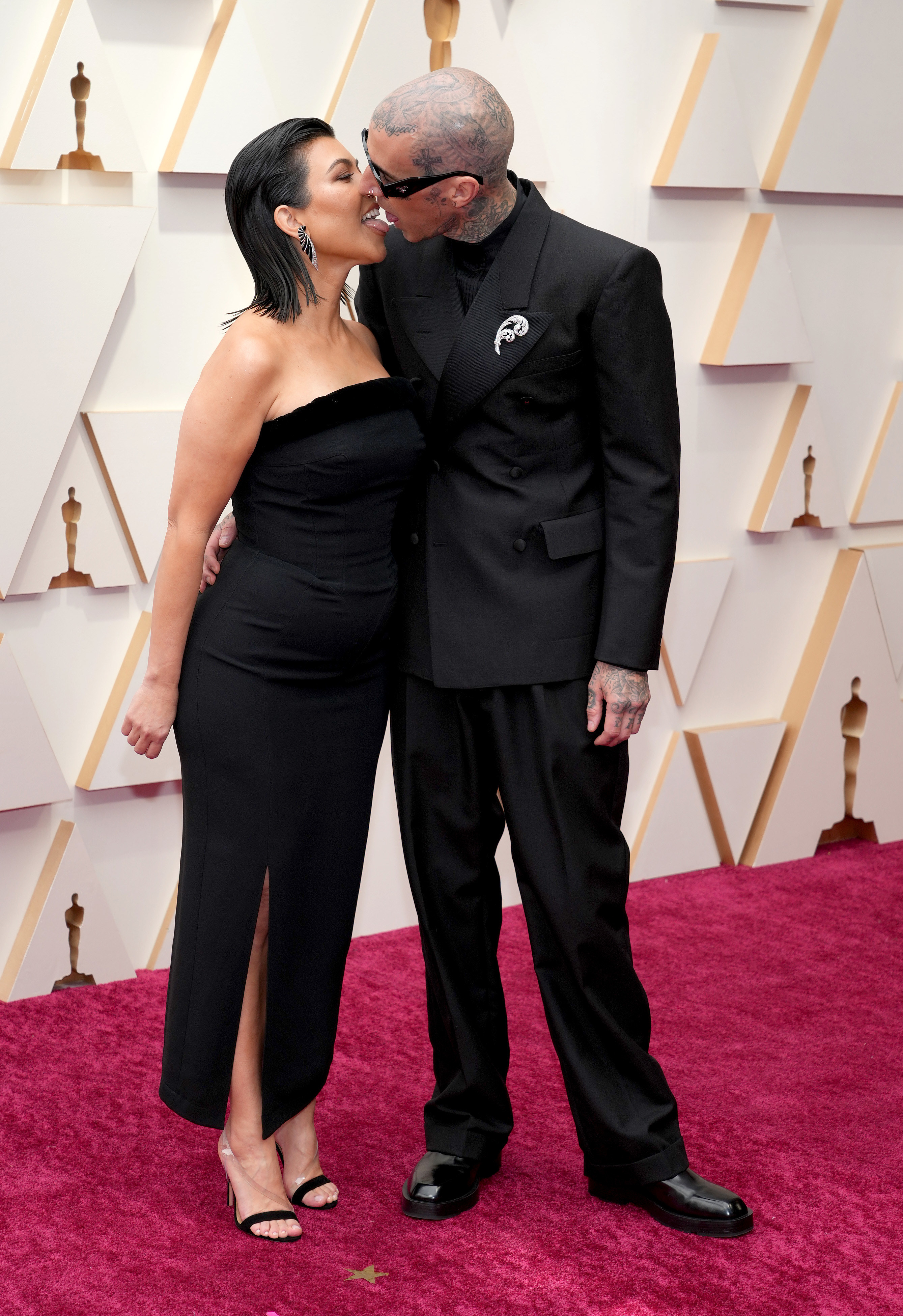 Kourt and Travis — who have developed quite the reputation for their shameless expressions of affection — were slammed by both Penelope and Reign for French kissing at the family dinner table in a recent episode of the show.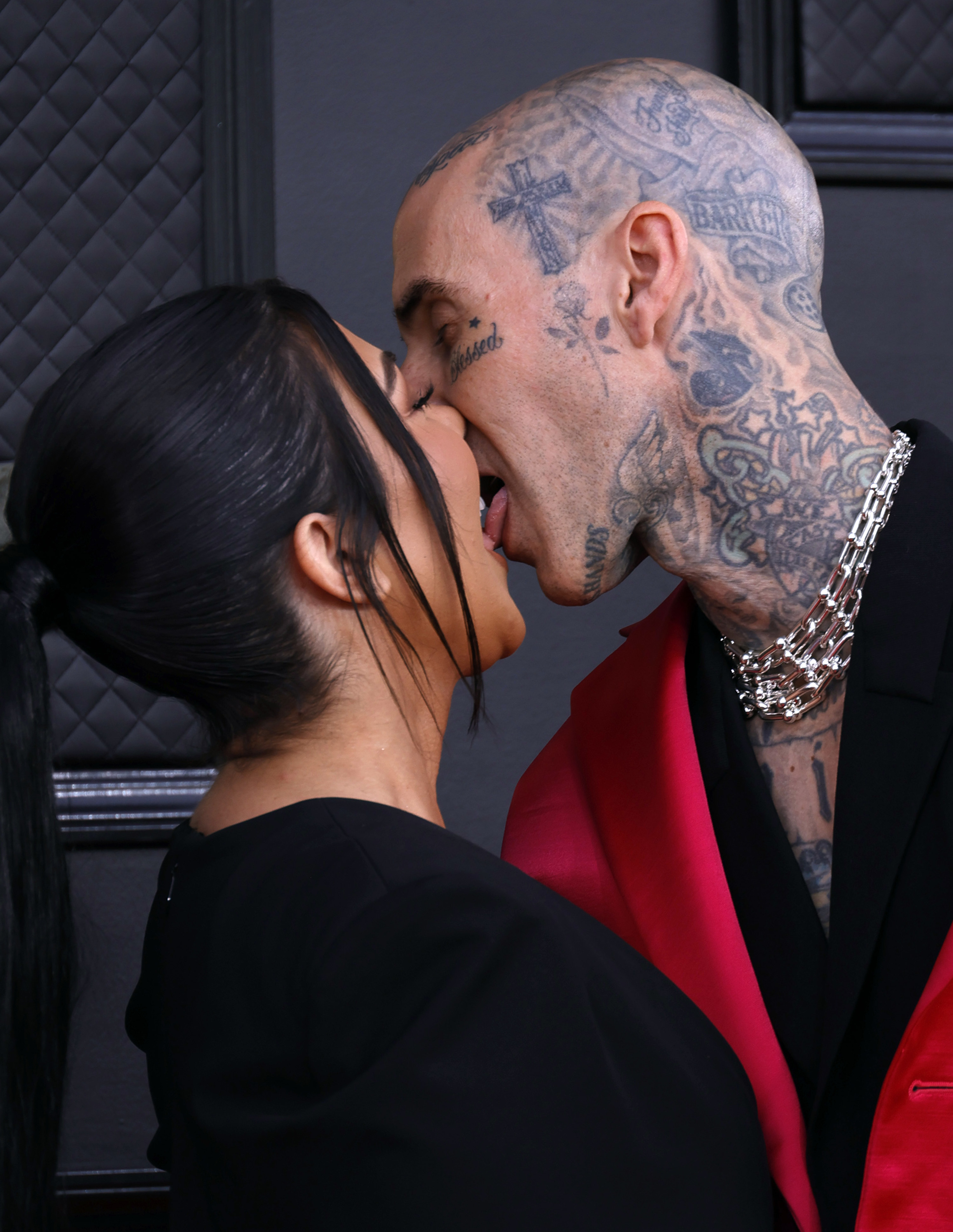 "Ew guys! Can you guys not kiss in French again?" Reign asked the pair as they started making out in front of the kids, including Travis's three children.
"Can you guys please not French kiss?" Reign begged a second time.
Similarly, Penelope looked horrified when the pair began kissing within seconds of Travis walking into the room earlier in the episode. "Mom! No kissing!" she yelled.
A couple of weeks prior, the Hulu series showcased another awkward rift between Kourtney, Travis, and her kids, with Penelope breaking down in tears when she learned that the pair had gotten engaged in a grand beachside ceremony that she and her siblings weren't invited to.
Kourt's kids weren't present because her mom, Kris Jenner, thought they were too young to attend as it was on a Sunday evening, and because Penelope had been unwell.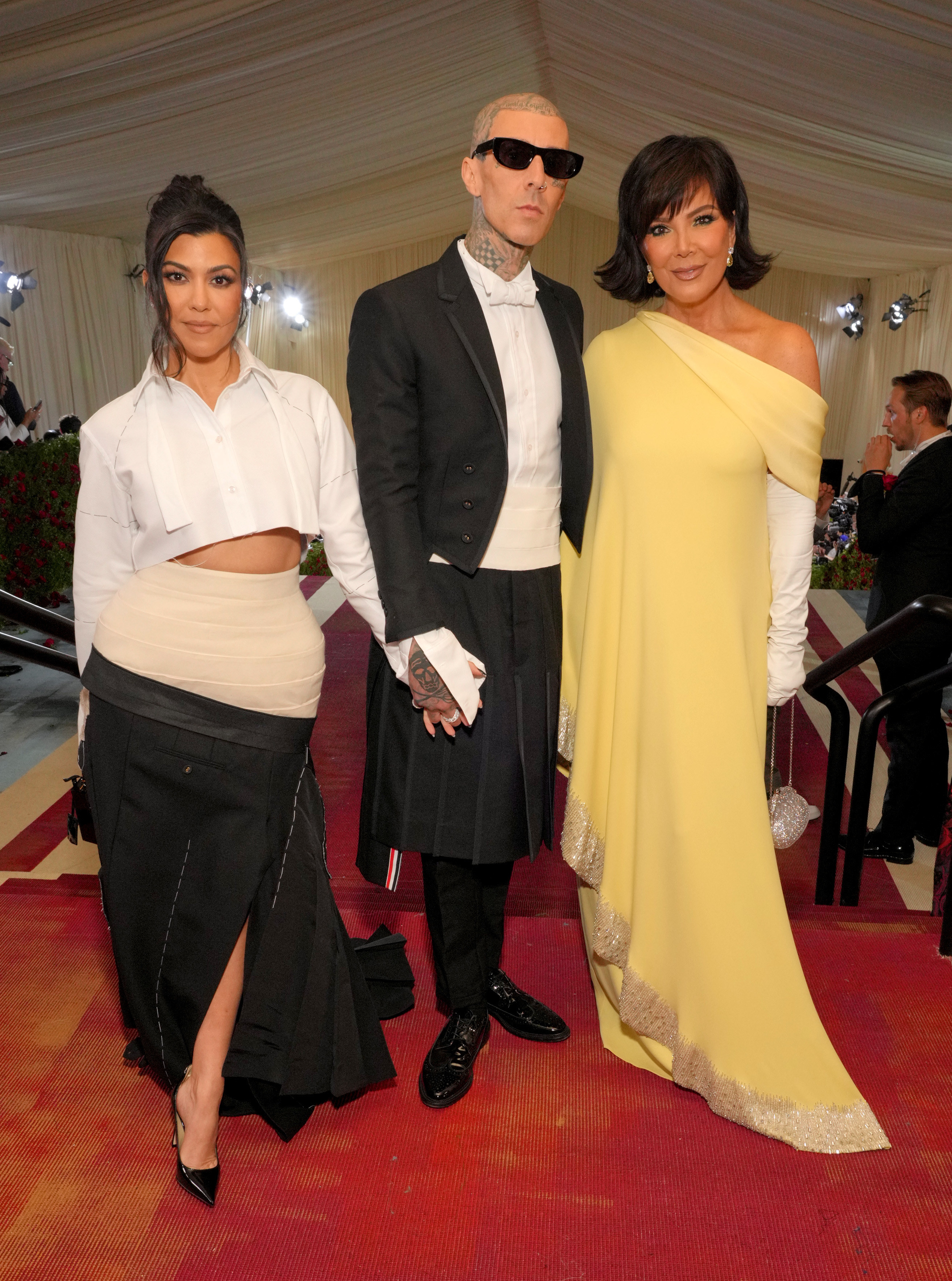 Therefore, Kourtney chose to break the news to her little ones over FaceTime, calling Penelope and telling her: "Do you wanna know what my surprise was? We got engaged," prompting the little girl to burst into tears.
And Penelope bluntly told her mom to "hang up" when she asked if it was "upsetting" that she and Travis had gotten engaged that night.
"I think Penelope took it hard. I think it's a big change for her, and even though she loves Travis I think she doesn't know what [the engagement] means — you know, like, is that taking me away?" Kourt said in a confessional.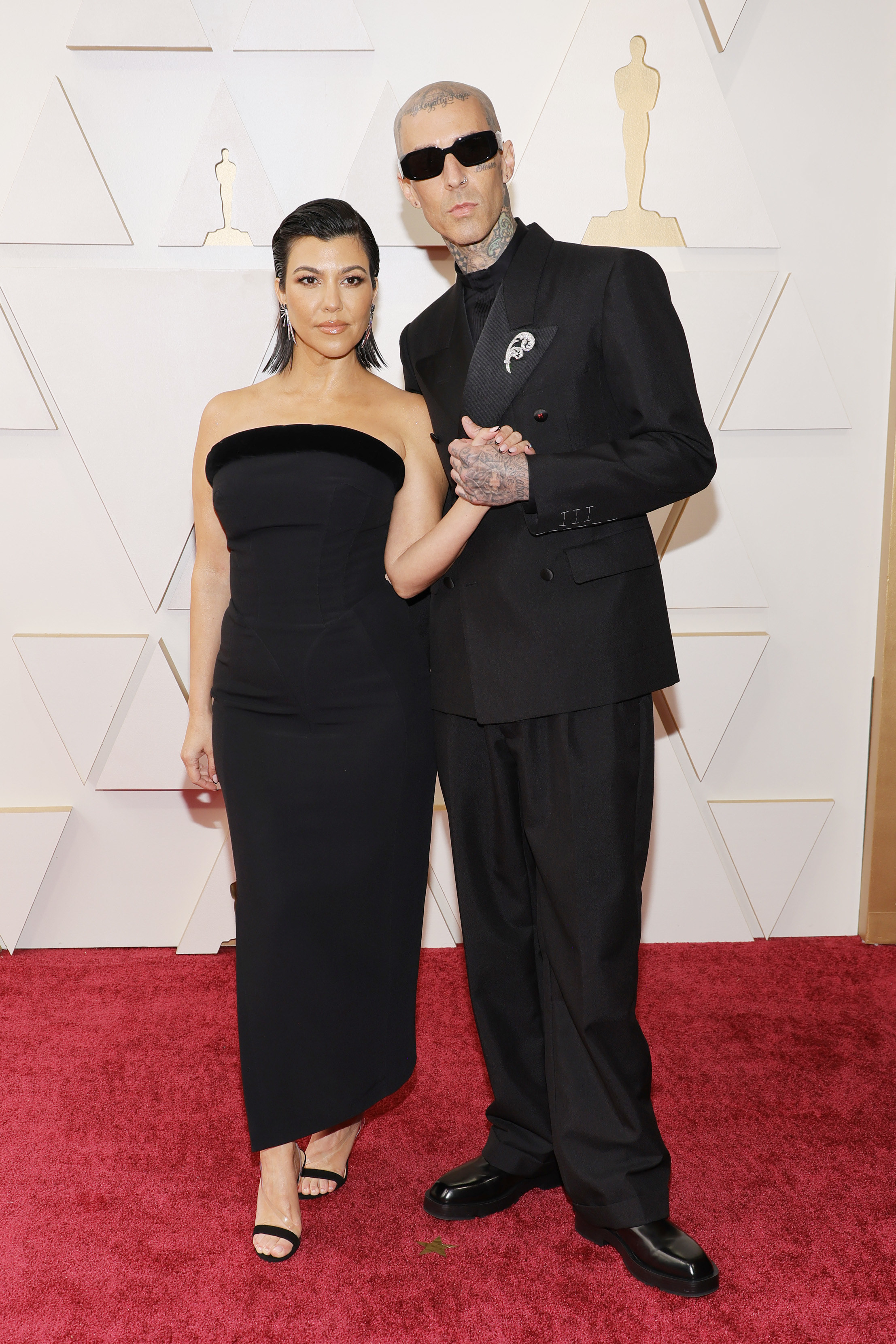 So, after something of a rocky start within the Kardashian-Barker household, it's good to know that the kids appear to be happier than ever right now!