ICYMI: The latest episode of The Kardashians finally spilled all the behind-the-scenes details of Kourtney Kardashian and Travis Barker's grand engagement!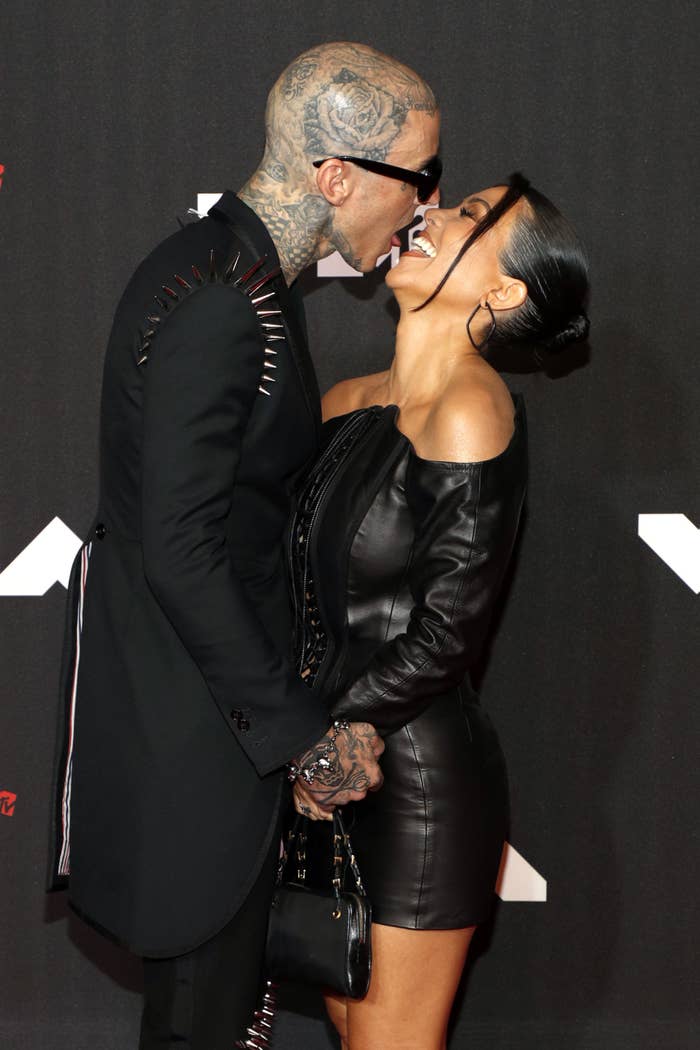 Travis shares Alabama, 16, Landon, 18, and former stepdaughter Atiana, 23, with ex-wife Shanna Moakler.
Meanwhile, Kourtney shares 12-year-old Mason, 9-year-old Penelope, and 7-year-old Reign with her ex-boyfriend Scott Disick. At the time, several sources claimed Scott — who'd been struggling to come to terms with Kourt's new relationship — was "beside himself" at the news of her engagement.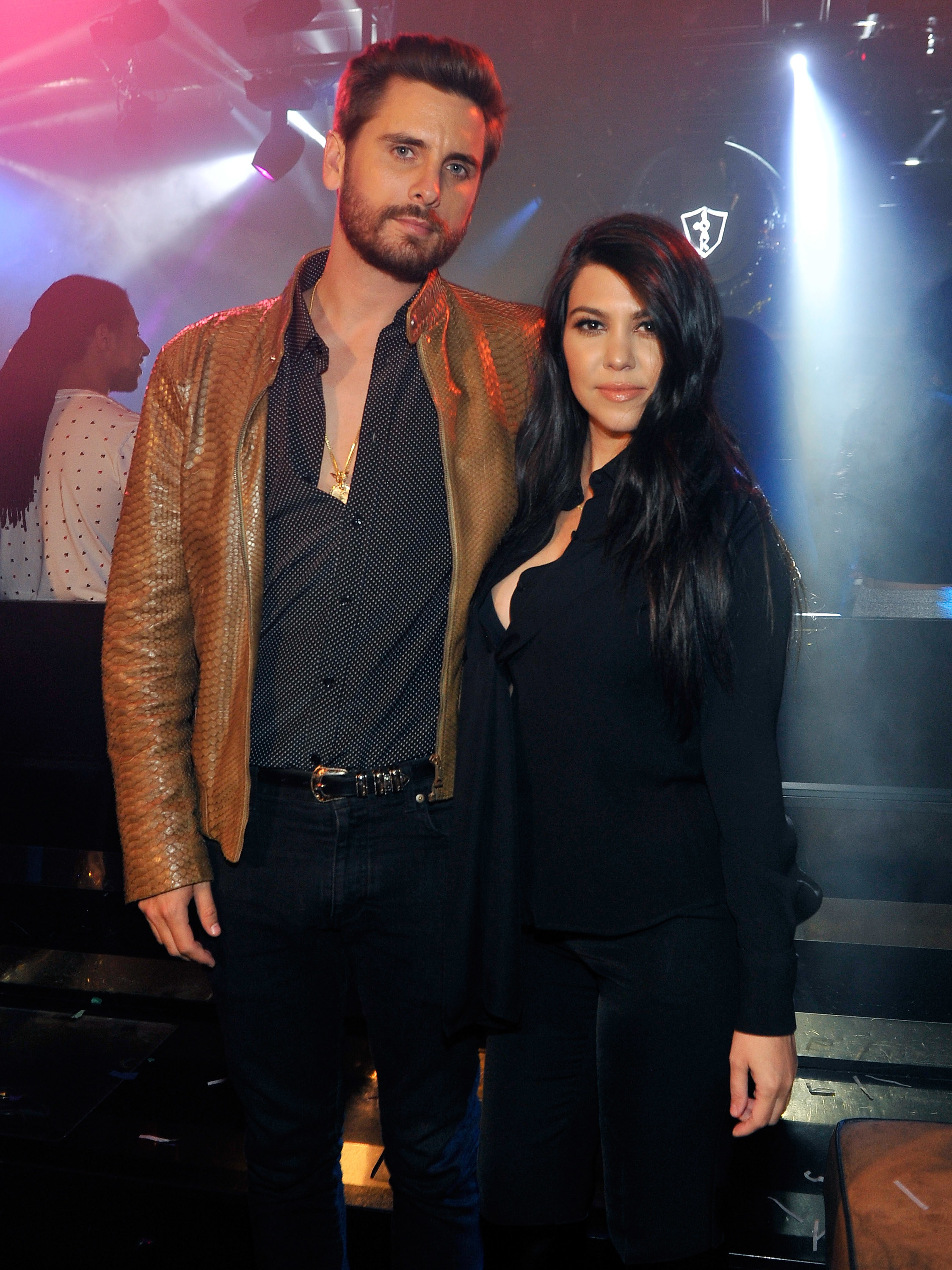 Well now, thanks to the latest episode of The Kardashians, which aired on Hulu last night, we finally know exactly who was there and what went down on the big night — and it's safe to say that things got pretty messy.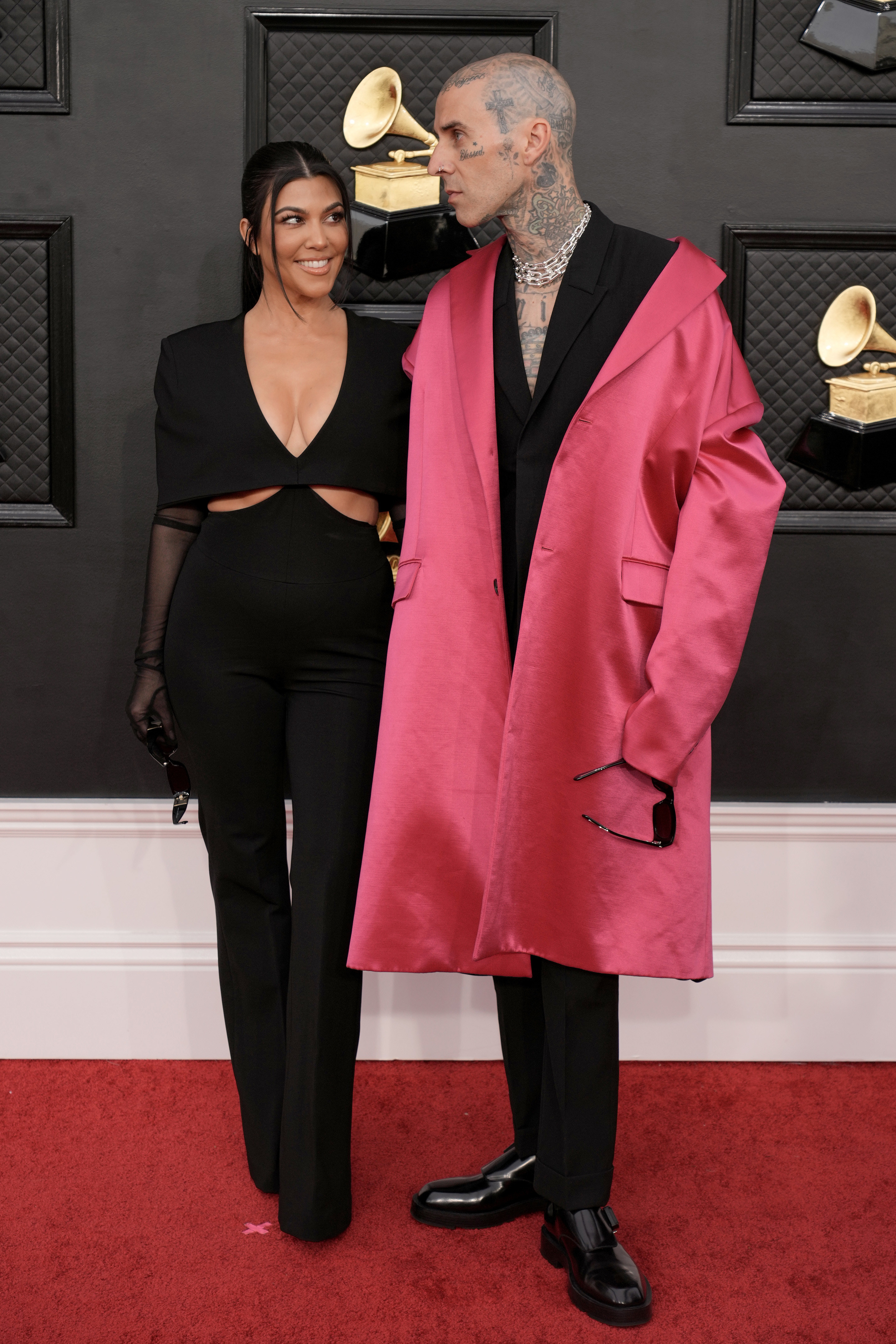 So, the episode begins with the Kar-Jenner bunch making their way from Calabasas to Santa Barbara for the engagement. Kris Jenner and her boyfriend, Corey Gamble, drive with Kim, while Kendall and Kylie travel together.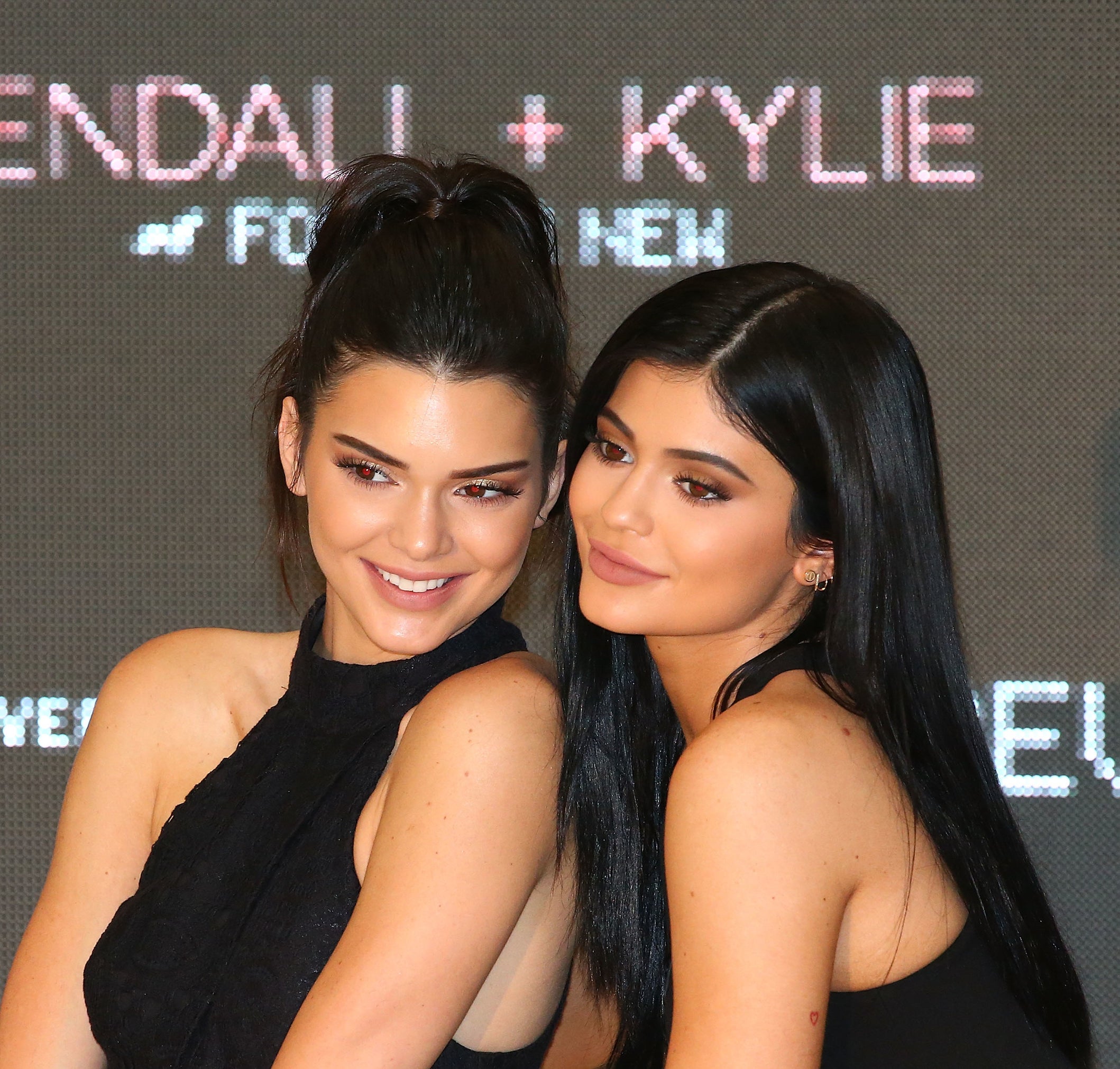 Khloé later joins the group alongside Tristan Thompson, with whom she'd recently rekindled her relationship after years of on-and-off dating. At present, the pair are no longer together following his paternity scandal that unfolded a few months later.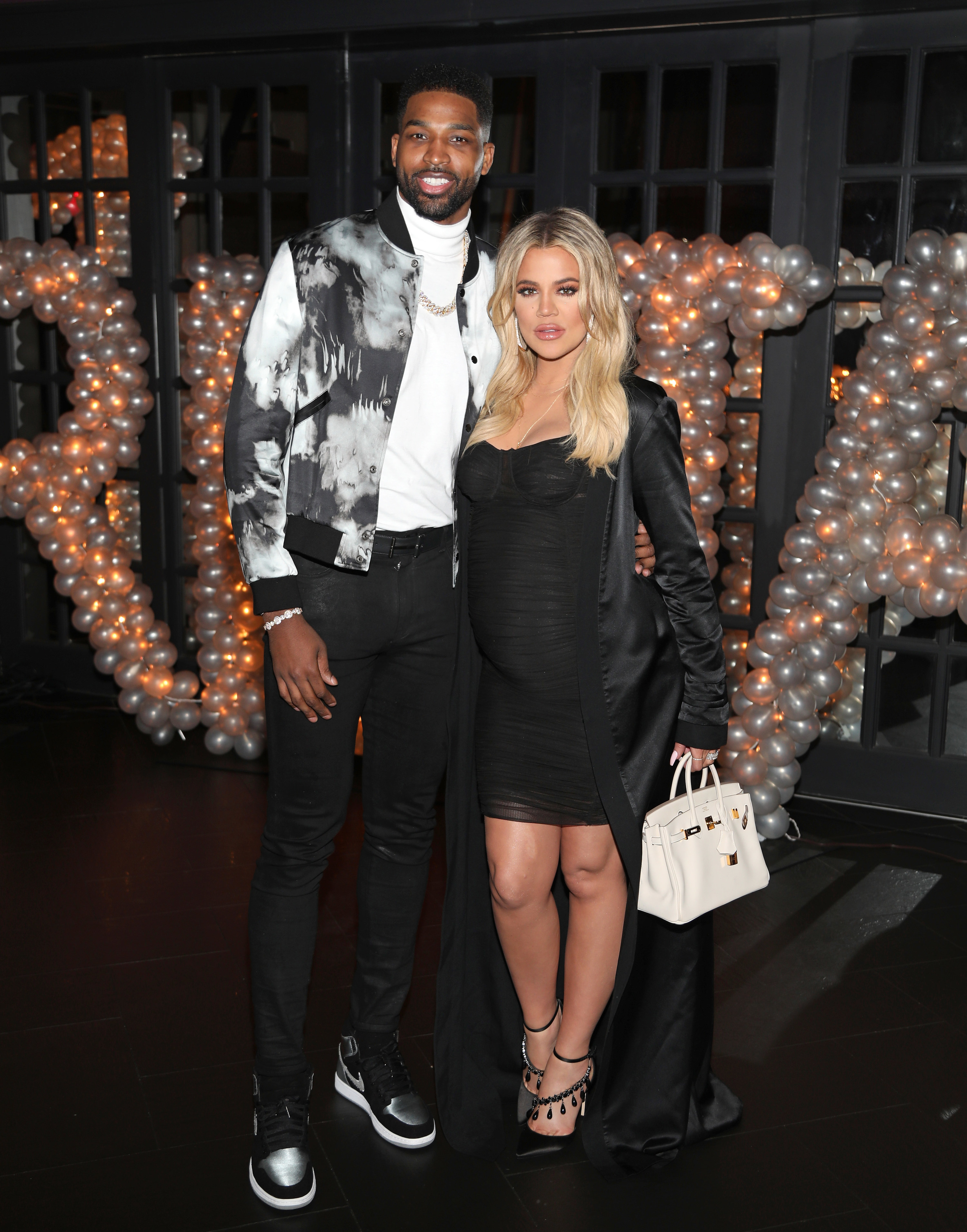 Close friends of the family Simon Huck and Phil Riportella also join the bunch in Santa Barbara, as do all of Travis's kids.
The family excitedly wait in the hotel while Travis proposes to Kourt on the beach, exactly a year on from the date that they "first hooked up." As expected, the romantic engagement is something out of a movie — and came as a huge surprise to Kourtney.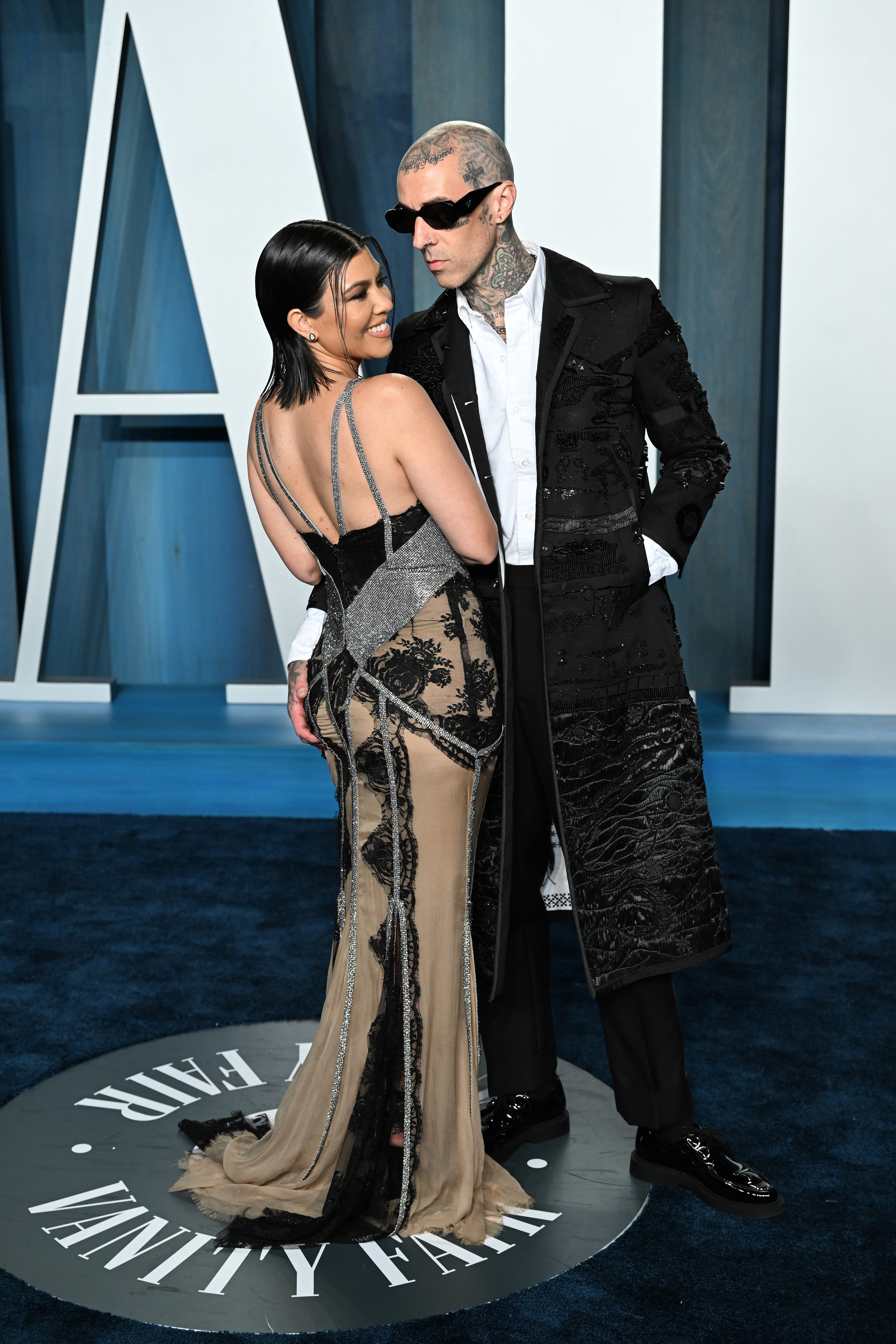 "I feel like I'm living in a fairytale," she says in a confessional. "I couldn't have dreamed of anything more perfect. I've never in my whole life dreamt of getting married until Travis, and until this relationship."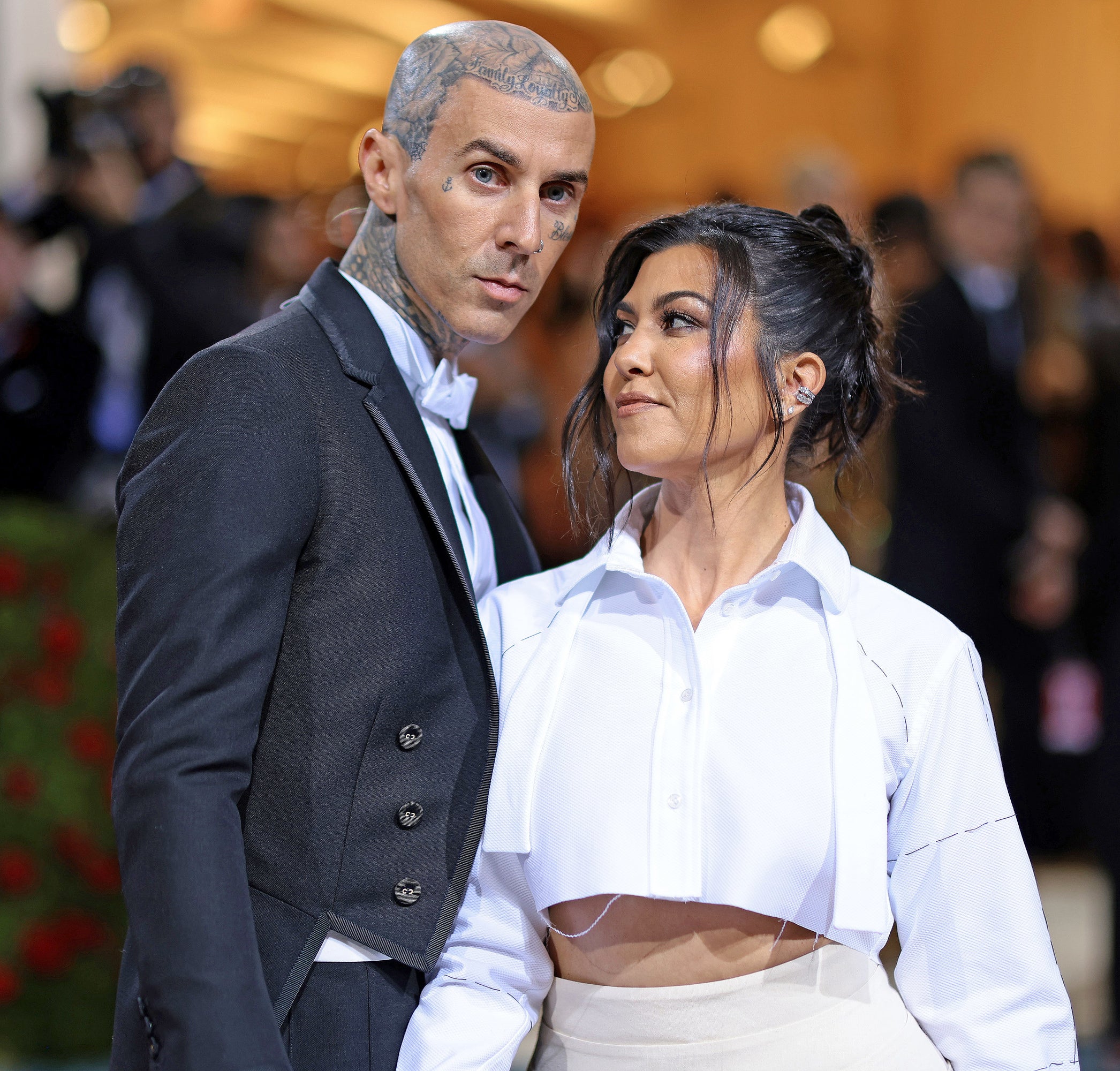 The now-engaged couple eventually make their way up to the hotel, where their loved ones congratulate them on their new status. In fact, Kris breaks down into tears as she expresses her joy over the engagement.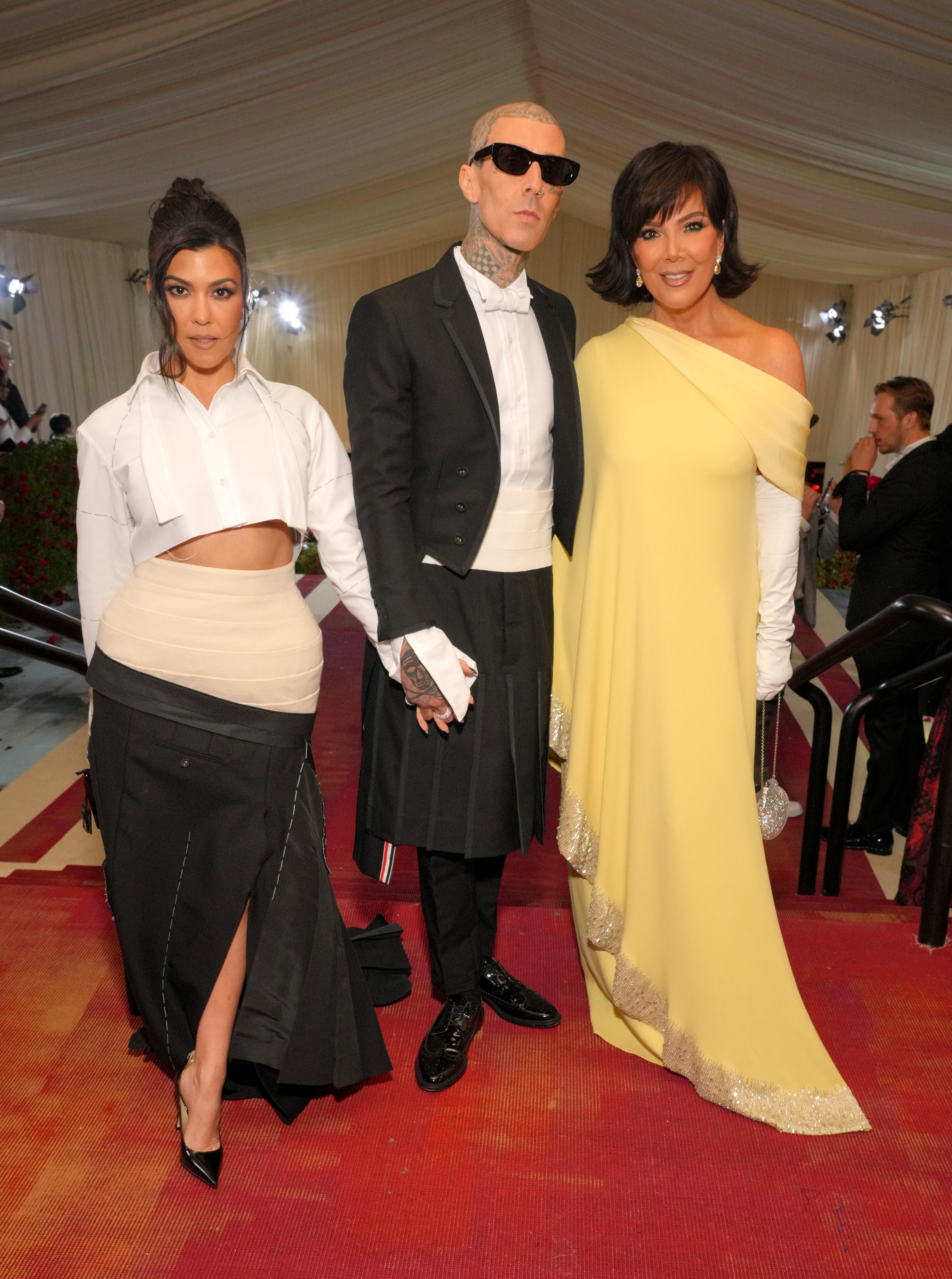 But while the family's celebrations are well underway, it's not long before Kourtney ponders how she should break the news to her three children — none of whom, of course, are present.
"How do I tell my kids?" she asks the group. "I feel like I need to tell them now 'cause they're gonna see it on the internet."
Kris's boyfriend, Corey, suggests that Kourt should probably tell them "in private." Khloé agrees, telling her sister: "I would probably go in private. They're younger than Travis's kids."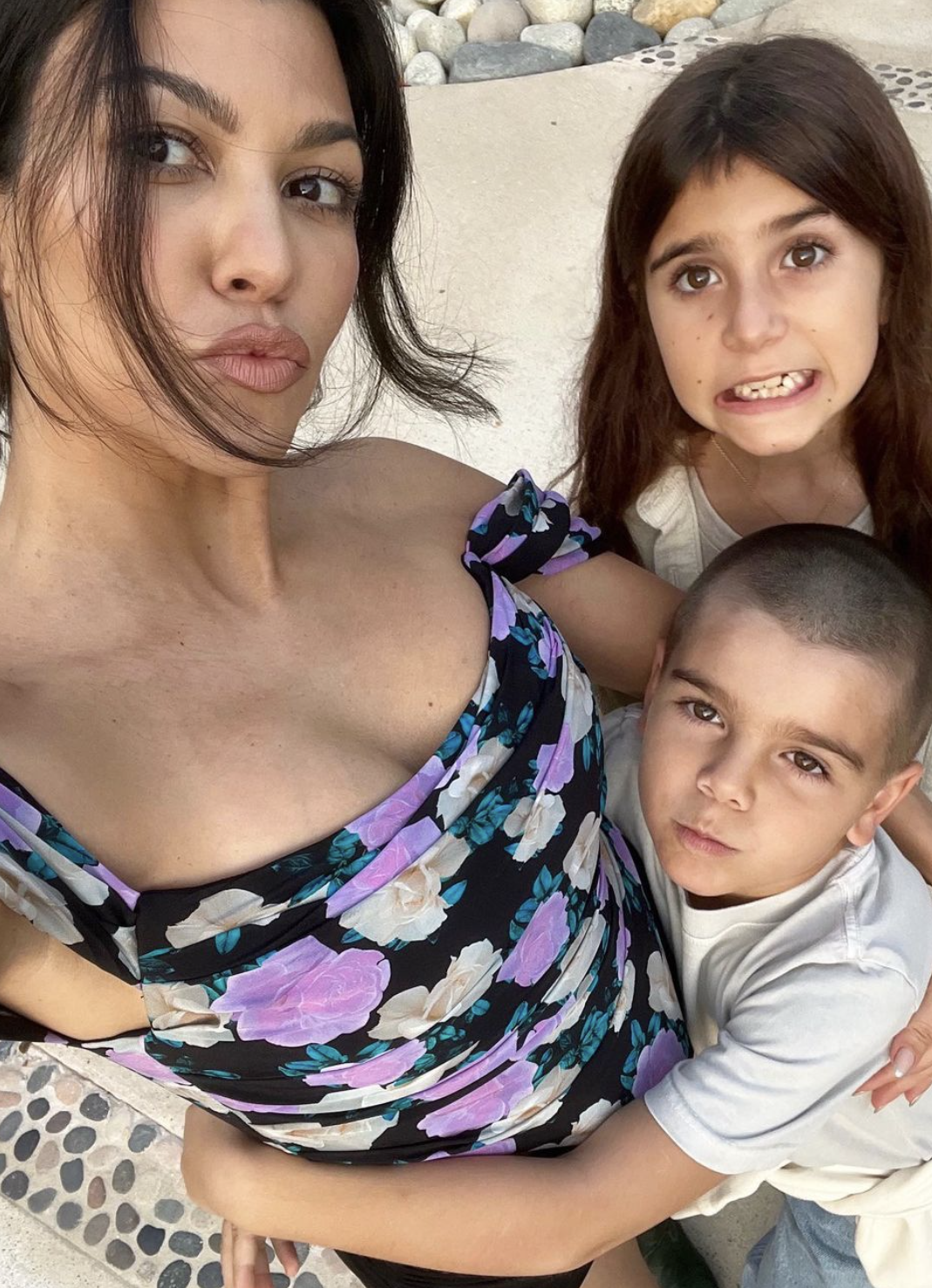 Soon enough, Kourtney sees that she's missed a couple of calls from Penelope and heads into a separate room to ring her back.
"Do you wanna know what my surprise was? We got engaged!" Kourtney tells Penelope on FaceTime. Kim quickly joins her sister and says, "Look it, mom got a ring!"
But, clearly overcome with emotion, Penelope breaks into tears at the news.
Kourtney looks uncomfortable as she awkwardly laughs and asks her daughter if it's "upsetting" that she and Travis had gotten engaged that night, but Penelope bluntly says, "hang up."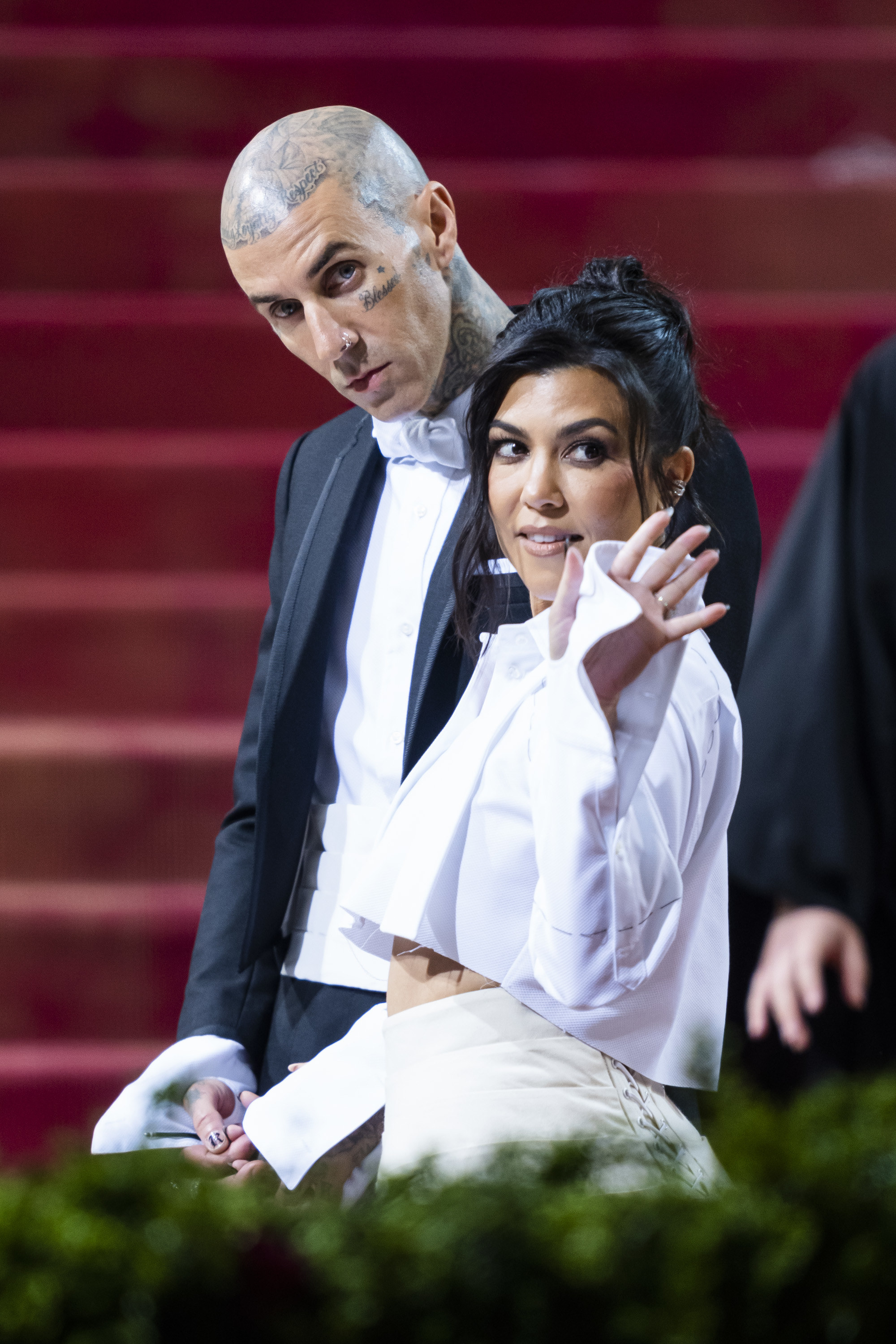 Visibly worried, Kourtney says that she feels bad before elaborating in a confessional: "I think Penelope took it hard. I think it's a big change for her, and even though she loves Travis I think she doesn't know what [the engagement] means — you know, like, is that taking me away?"
Kourt then FaceTimes her youngest son, Reign, who at first doesn't know what it means that they're engaged. She later says she tried to call her eldest son, Mason, twice, but he hadn't picked up.
"I do wish that my kids were here," she says in a confessional. "It would have made them feel more included in the decision, and part of the surprise."
"I know that my mom made that decision... And it probably wasn't her best," she adds.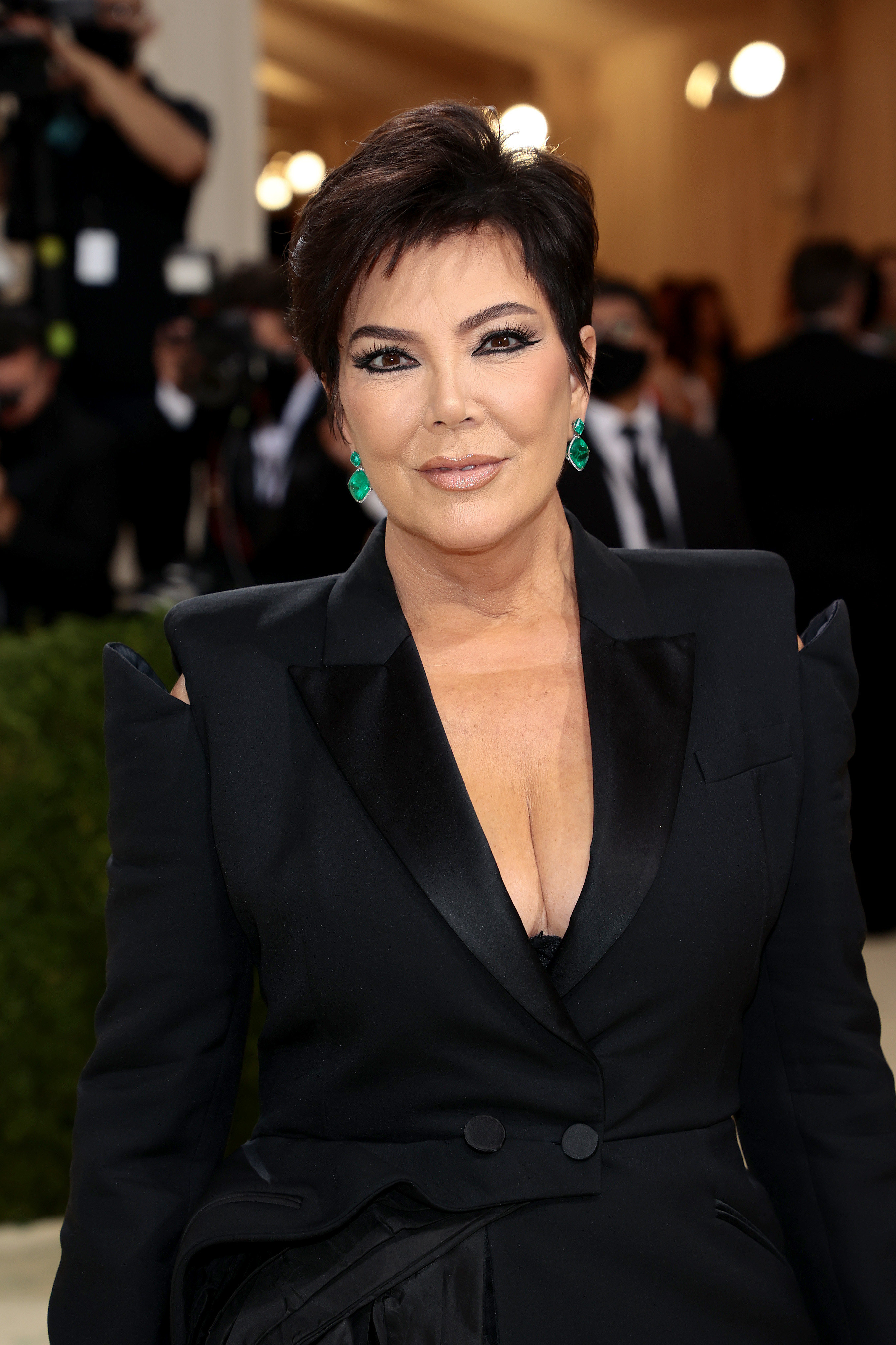 Kourtney and Kim are then joined by the rest of the sisters, all of whom discuss Scott and the kids' involvement at length. They note that the children may understandably feel as though their dad is being replaced by Travis, which may explain why Penelope was so upset. Khloé even compares the entire situation to their mom, Kris, remarrying after getting divorced from the late Robert Kardashian Sr.
Kourt eventually concludes that Scott needs to be on board with things for the sake of their children. Later on in the episode, we learn that Travis and Kourtney actually sat down with Penelope to explain things to her firsthand.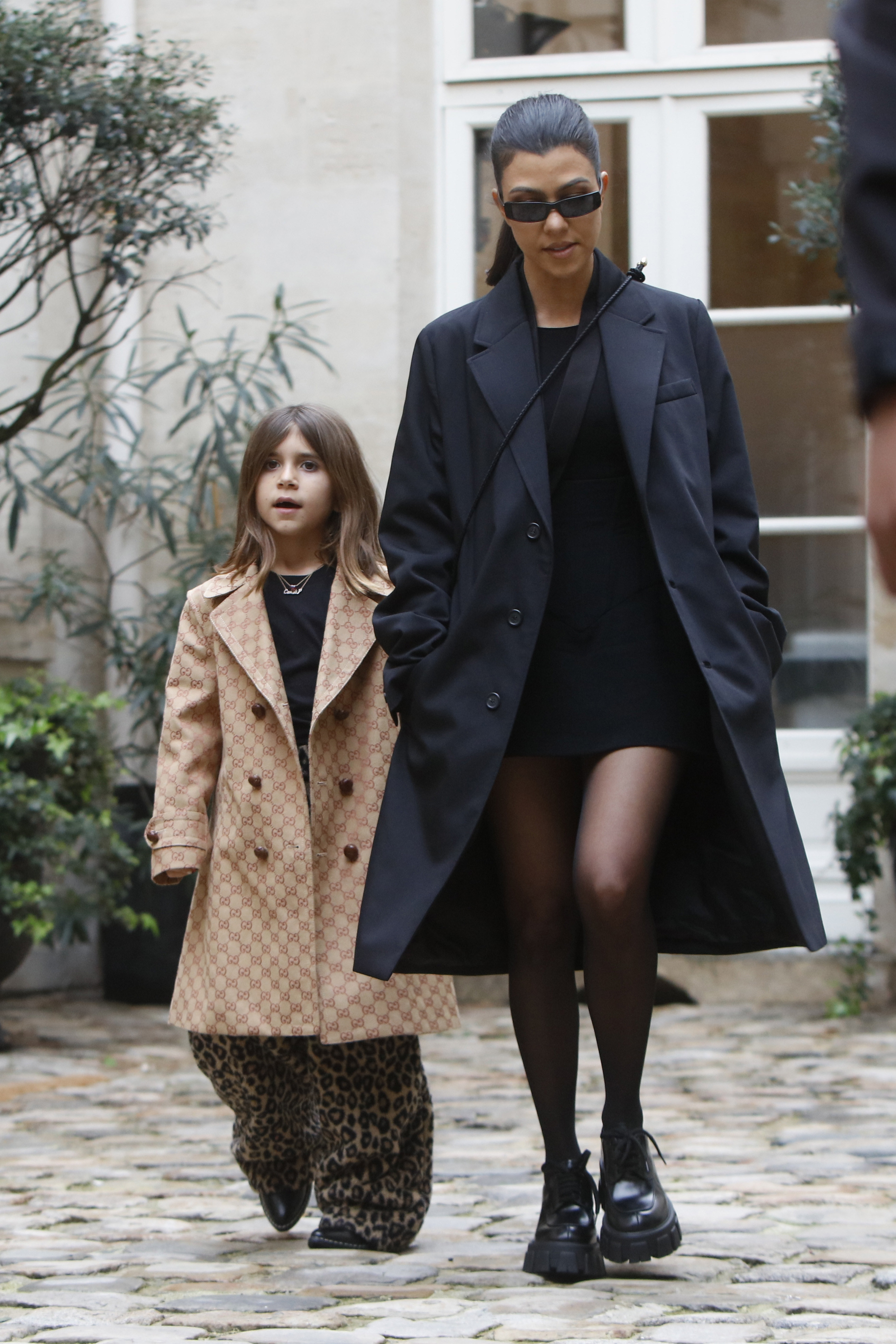 "Penelope's sitting next to me, and me and Travis told her today that he really wanted her there but it just wasn't decided on," Kourtney tells Khloé over the phone.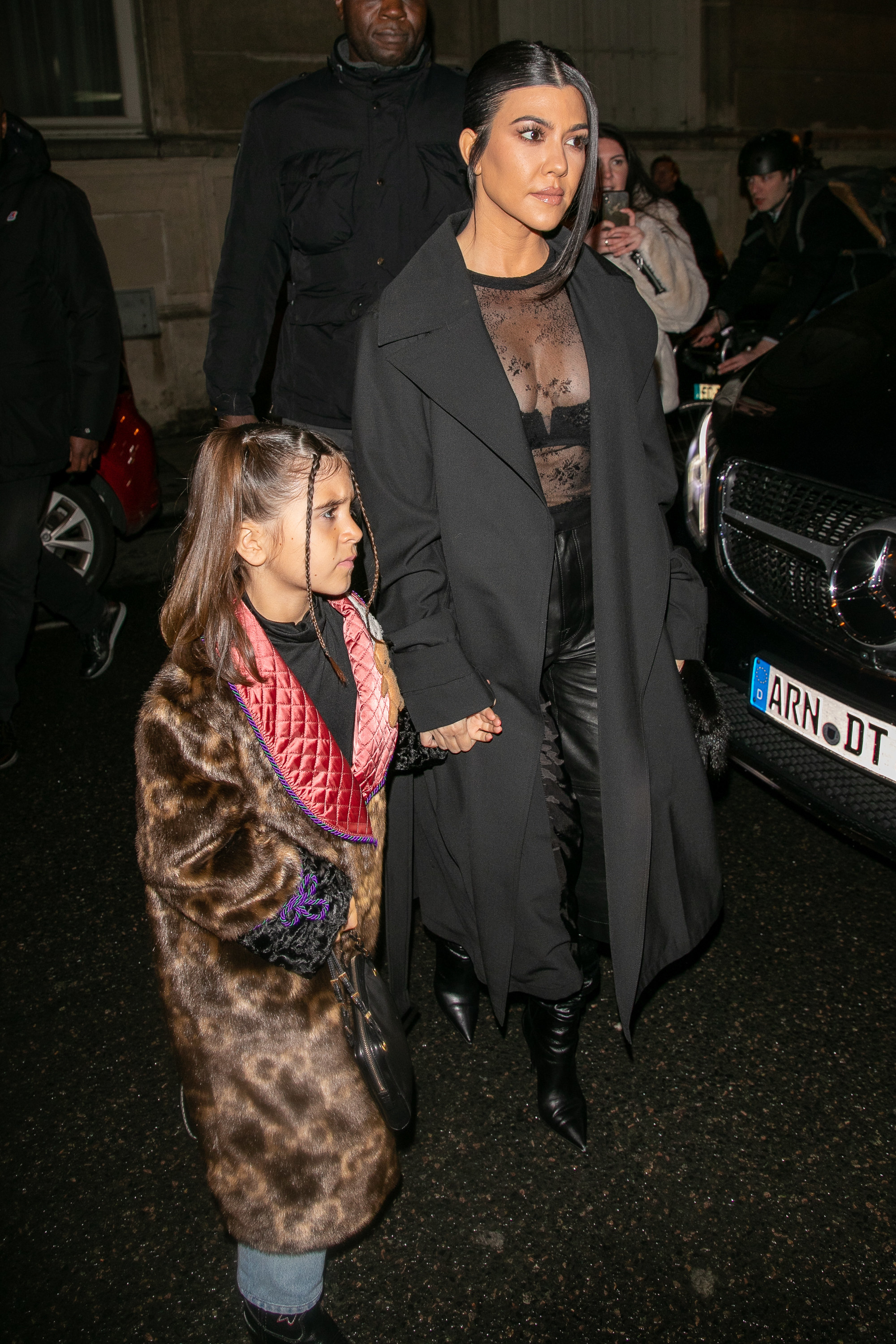 Elsewhere, we also end up seeing Scott's annoyance at the kids not being invited to the engagement. He tells Khloé: "They were upset. They didn't understand why they were watching TikToks of his kids there and they weren't there. Hopefully they'll be invited to the wedding. Am I invited to the wedding?"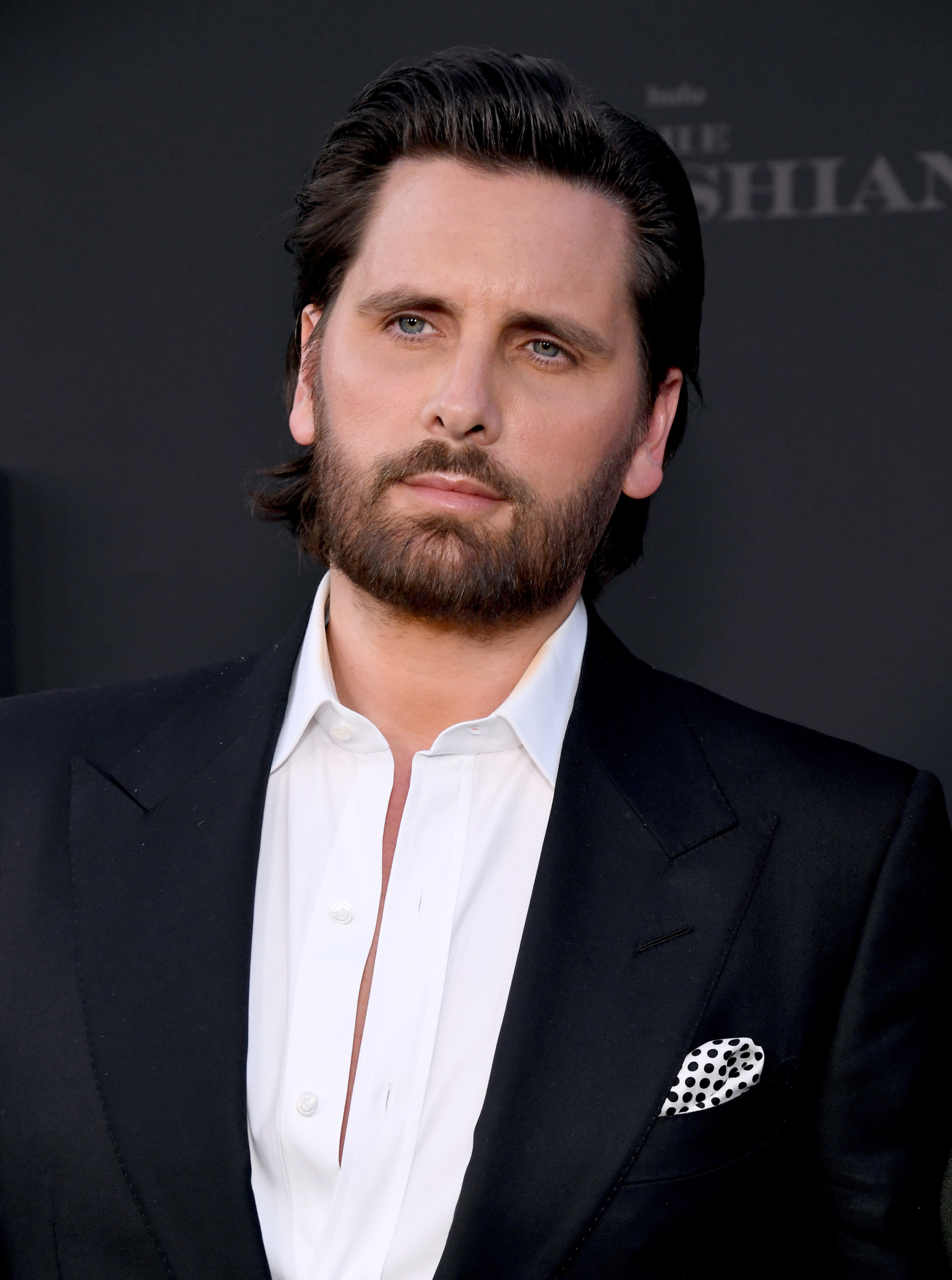 "Me personally, if I got engaged 15 minutes away, I would've just said someone just get in the car and drive my kids here. And [Penelope] would've been ecstatic," he adds. "We're acting as if the place was 10 hours away — I can get there in 55 minutes."
So, it's safe to say that things behind-the-scenes on the night of Kourtney and Travis's engagement were a lot more messy than we perhaps thought.
But what's more, it looks like Kourt — who live-tweeted while the episode aired — is still upset about her kids' lack of involvement in the surprise proposal.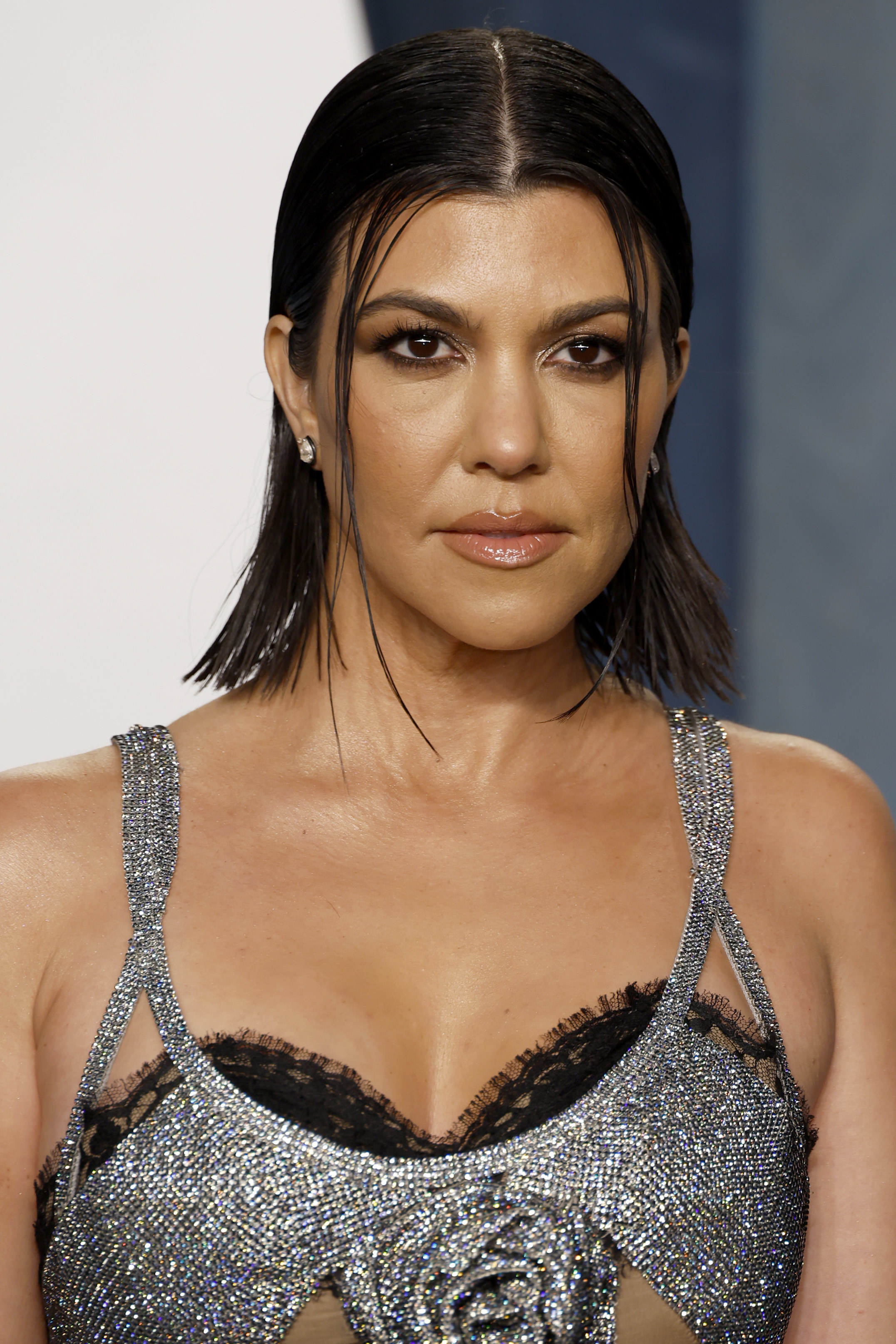 Quoting one person who tweeted that "the kids should've been there regardless," Kourt wrote: "FACTS."
And she went on to like a couple of tweets that directly slammed her family's decision to not include her kids.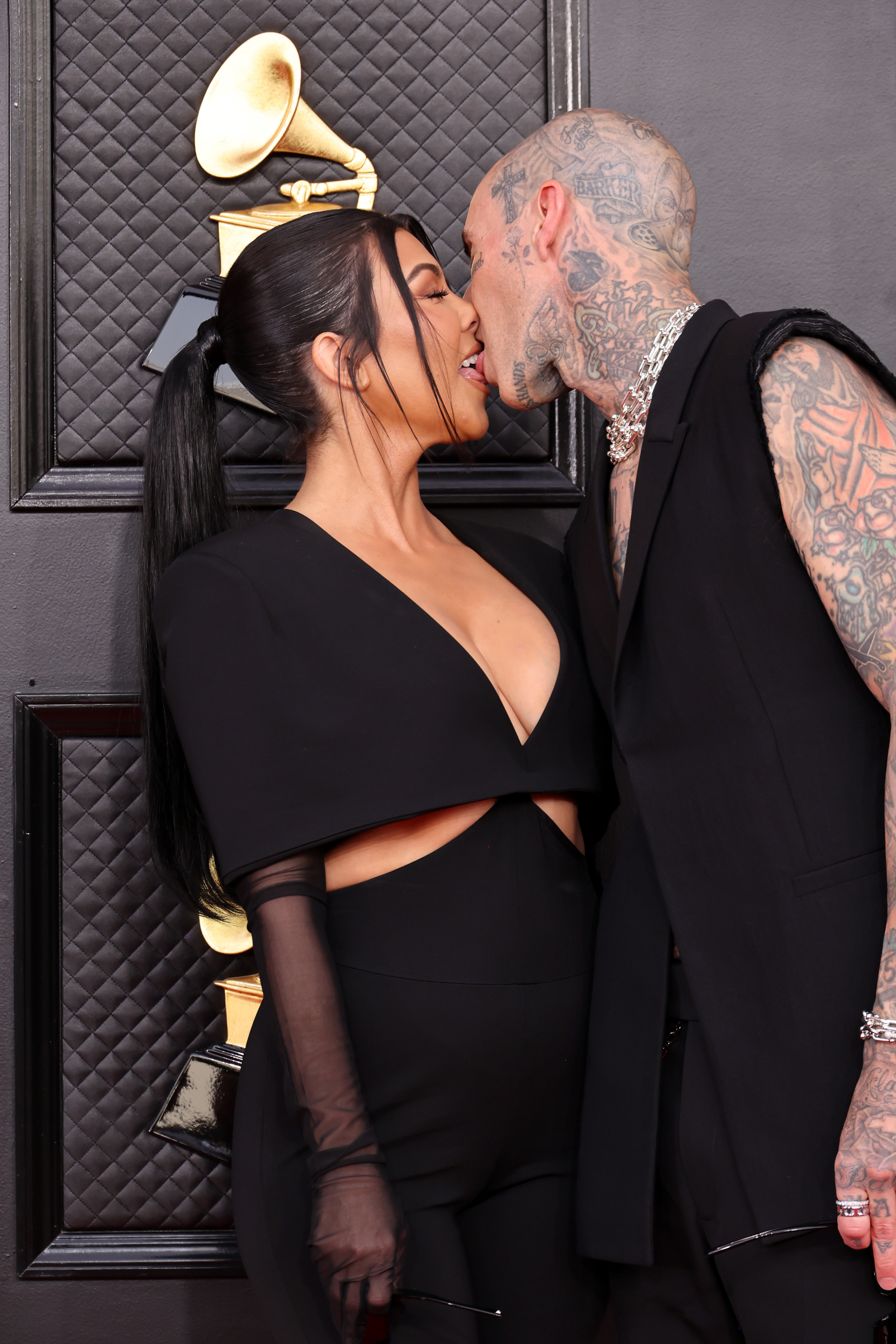 "Awful decision on Kris' part to not have Kourtney's kids at the proposal. Penelope sobbing on FaceTime broke my heart!" read one tweet.
"Kris & the sisters definitely should have invited Kourtney's kids to her engagement. Hearing Penelope cry because your mom had to tell her on FaceTime is so heartbreaking. They definitely should've been invited so they felt included and not like outcasts," read another.
You can watch this episode of The Kardashians now on Hulu or Disney+ internationally. The next episode will be released on May 11.