The two stars got married in May 2014 after Kanye — who legally changed his name to Ye last year — spent $3.3 million on his proposal in a San Francisco baseball stadium, complete with a 50-piece orchestra, and three potential engagement rings that he didn't choose between until the final moment.
Four years later, Ye acknowledged the effort that he put into coming up with creative ways to show his love for Kim after he filled their home with floating flowers and treated her to a private concert from a pianist for her 38th birthday.
"@KimKardashian You're stunning," Ye tweeted at the time. "I will keep trying to make things that can express how beautiful you are inside and out and how much I love you and our family."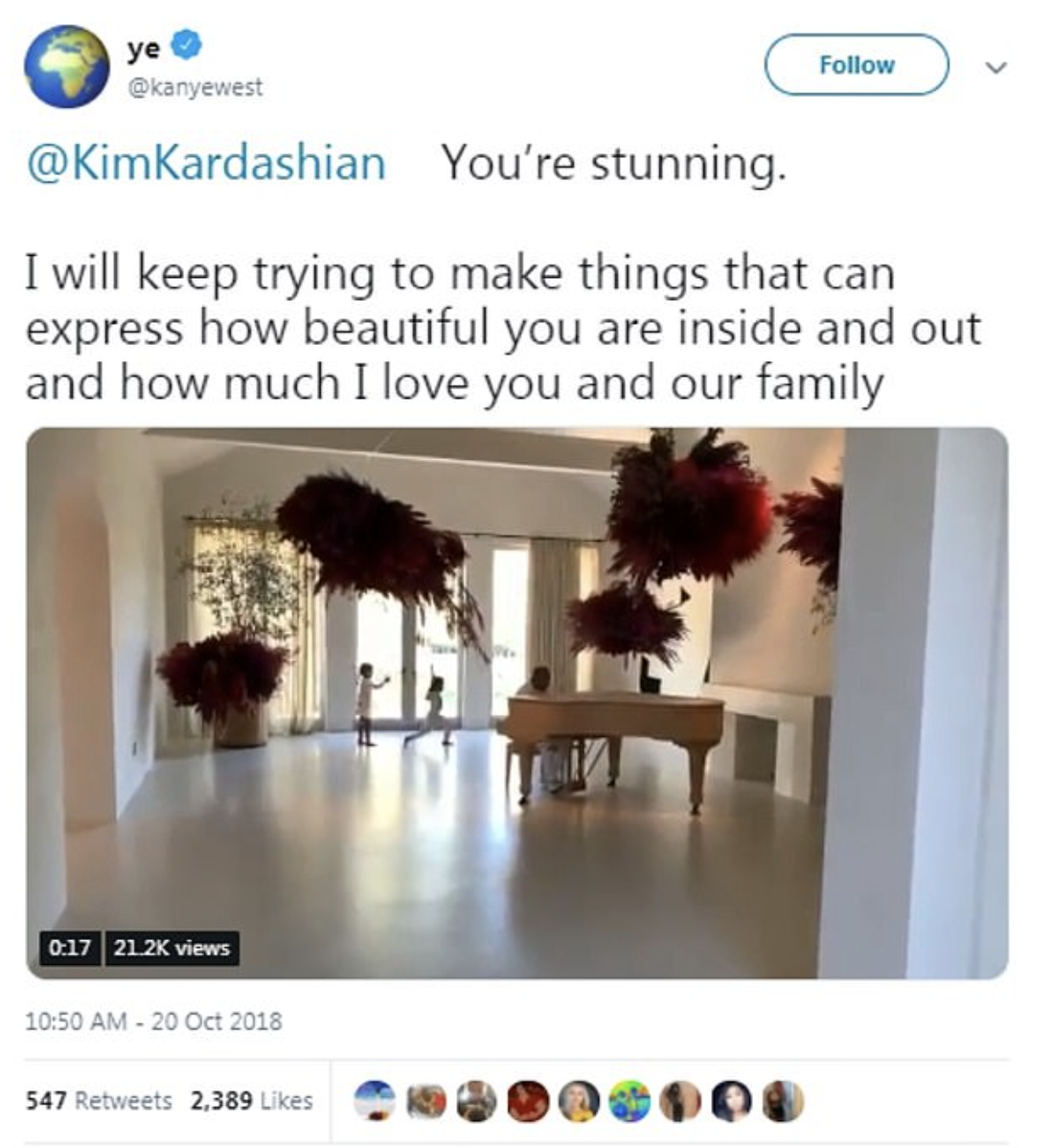 And he was certainly true to his word; in 2019, Ye surprised Kim with Kenny G performing in their living room for Valentine's Day, and in October 2020 he marked her 40th birthday with a hologram of her father, Robert Kardashian, who died in 2003.
Despite the constant lavish gestures, Kim filed for divorce from Ye in February 2021, over a year after he'd moved away from their family home in California to a ranch in Wyoming.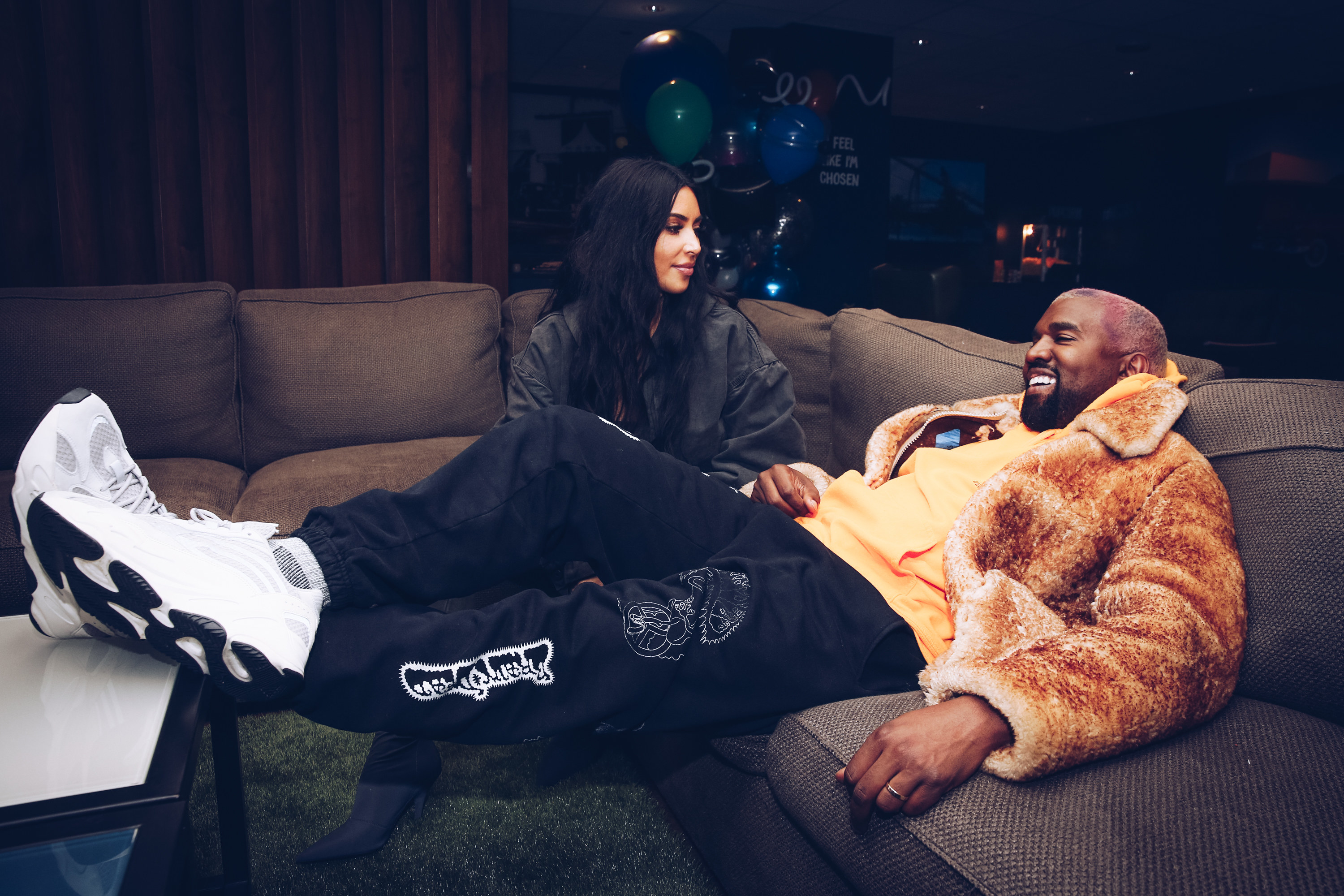 Kim reflected on the breakdown of her marriage in a candid conversation with her mom, Kris Jenner, which aired in the final episode of Keeping Up With the Kardashians in June 2021.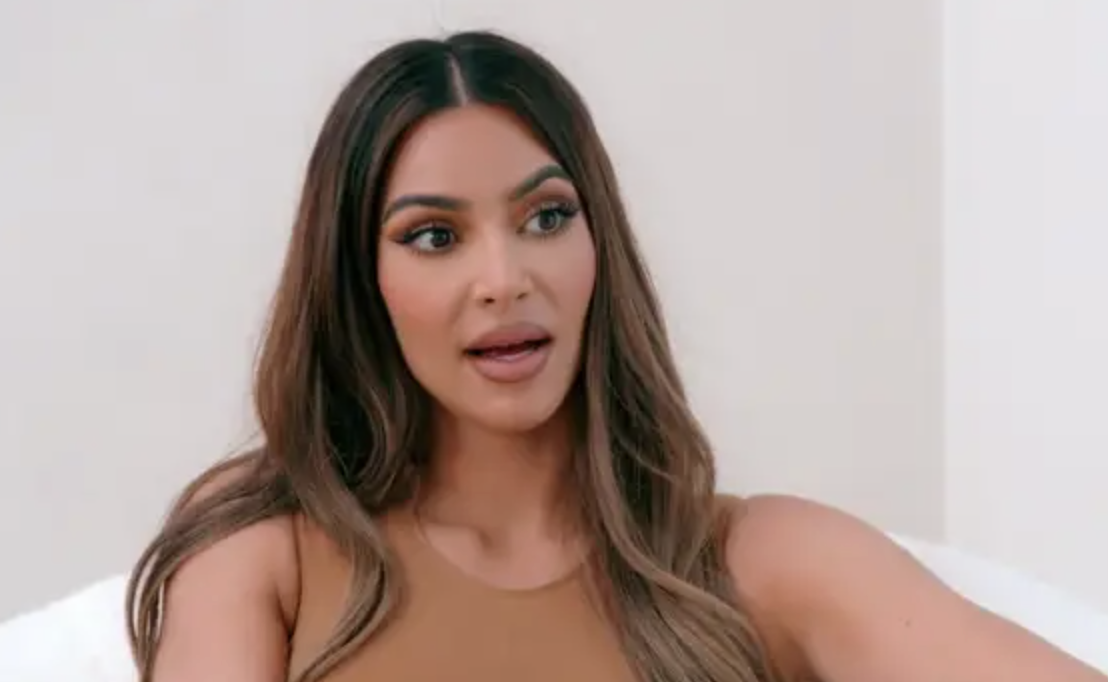 In a scene thought to have been filmed about a month before she filed for divorce, Kim admitted that while she was grateful for the extravagance she'd experienced with Ye, she actually craved smaller and more meaningful gestures.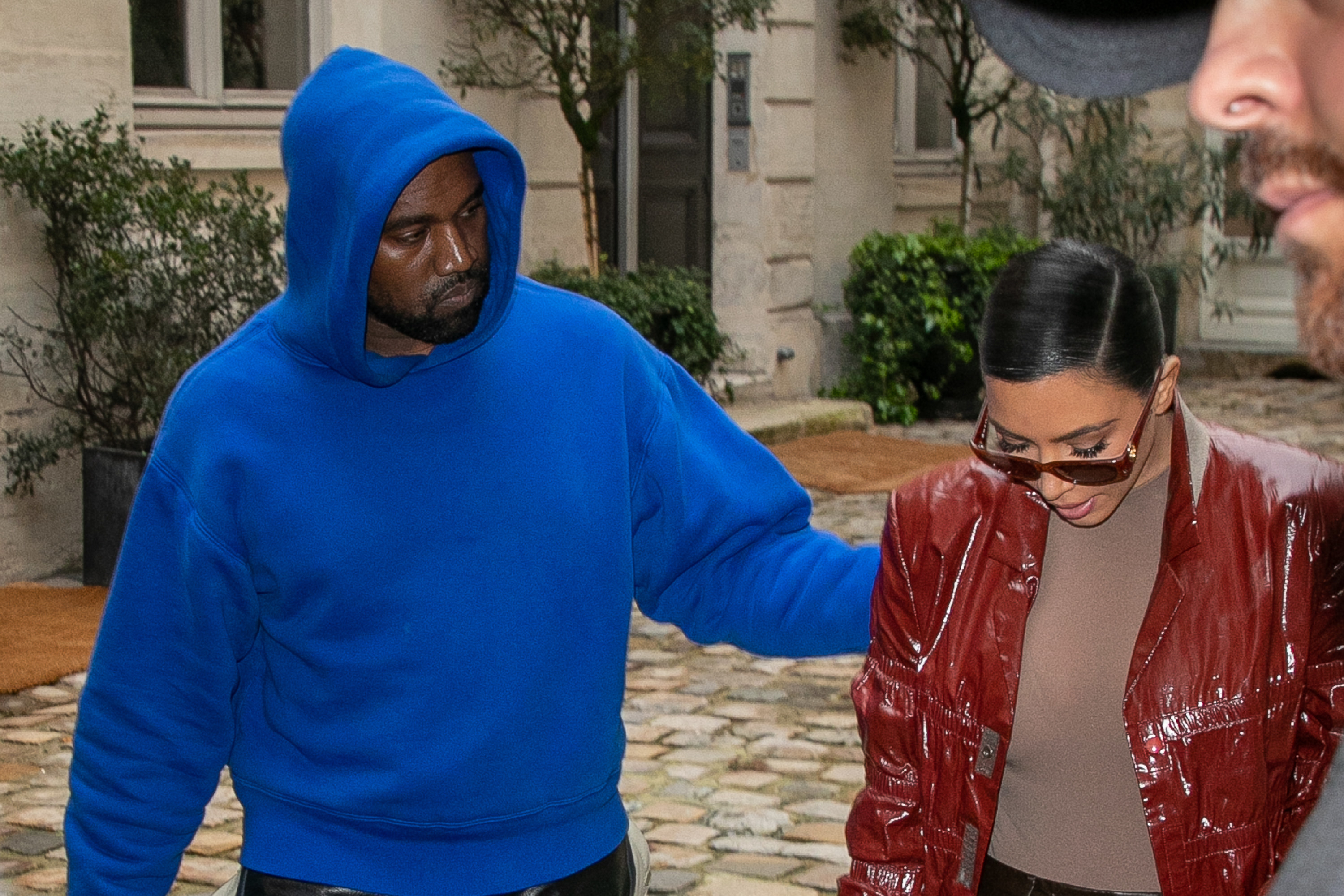 "I feel like I've worked so hard in life to achieve everything that I've wanted to, and I've lived up to my expectations and achieved 10 times more than I even thought was humanly possible," Kim says in the episode. "But I don't have a life to share that with."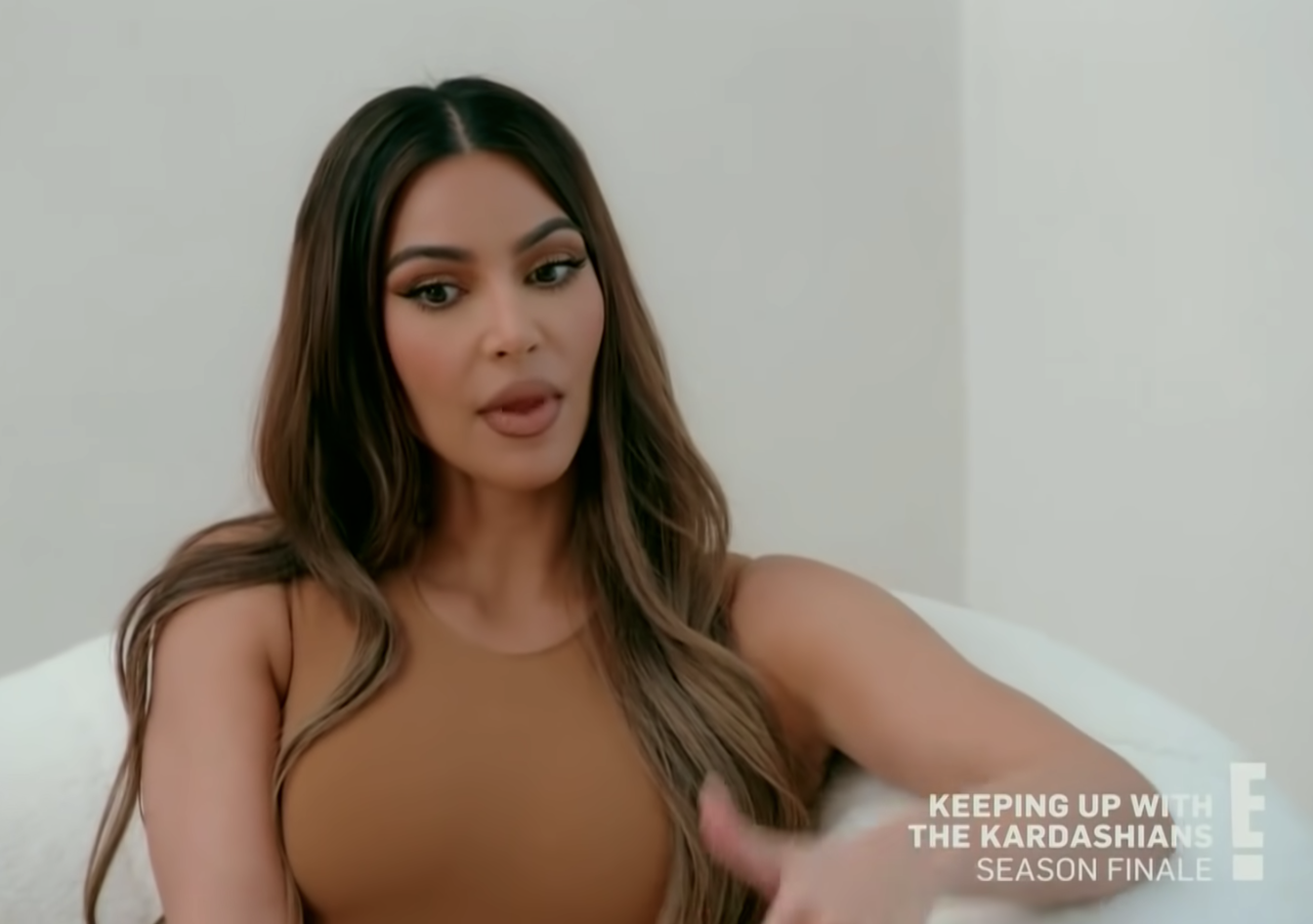 "But turning 40 this year, I was like, no, I don't want a husband that lives in a completely different state," she continues. "I used to think that [living apart] was when we were getting along the best, but to me that's sad and that's not what I want."
Kim then admits to being jealous of the little things that her sister Khloé Kardashian was able to experience in her own love life, telling Kris: "I want someone where we have the same [TV] shows in common. I want someone that wants to work out with me."
"Every single day, Khloé, Tristan, and I would work out at 6 a.m., and I was third-wheeling it for a good eight months in quarantine, and I was so envious of that," Kim says. "It's the little things that I don't have. I have all the big things."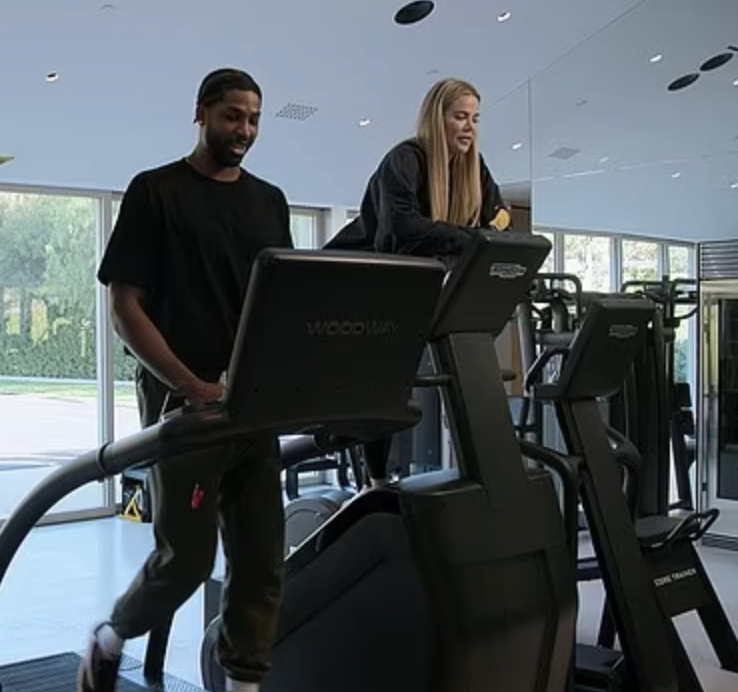 "I have [everything] extravagant you could possibly imagine. And no one will ever do it like that [again]. I'm grateful for those experiences, but I think I'm ready for the smaller experiences that I think will mean a lot," she concludes.
Around nine months after that conversation, Kim started dating former Saturday Night Live comic Pete Davidson — and when they were spotted on a series of low-key dates, people began to speculate that she'd found the exact relationship that she was looking for.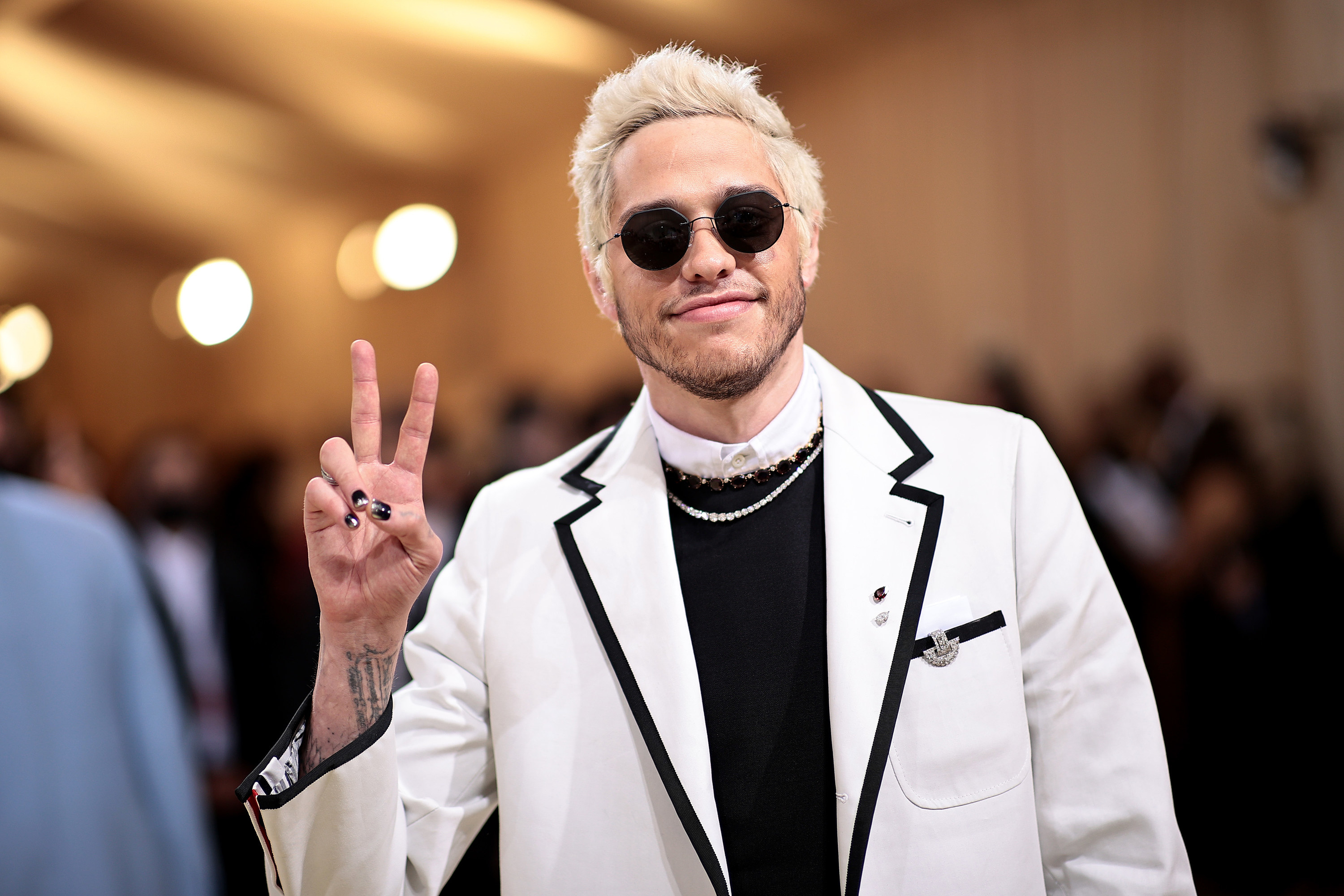 They were first pictured together on a roller coaster ride, and were later seen strolling around an outlet mall in Camarillo, California. A couple of days later, Pete and Kim were photographed enjoying a pizza date at a budget-friendly chain restaurant before getting ice cream at a Rite Aid drugstore.
Despite photos of their dates constantly being circulated online, Kim didn't discuss their relationship for several months — and remained coy even after they'd gone Instagram official and made their red carpet debut earlier this year.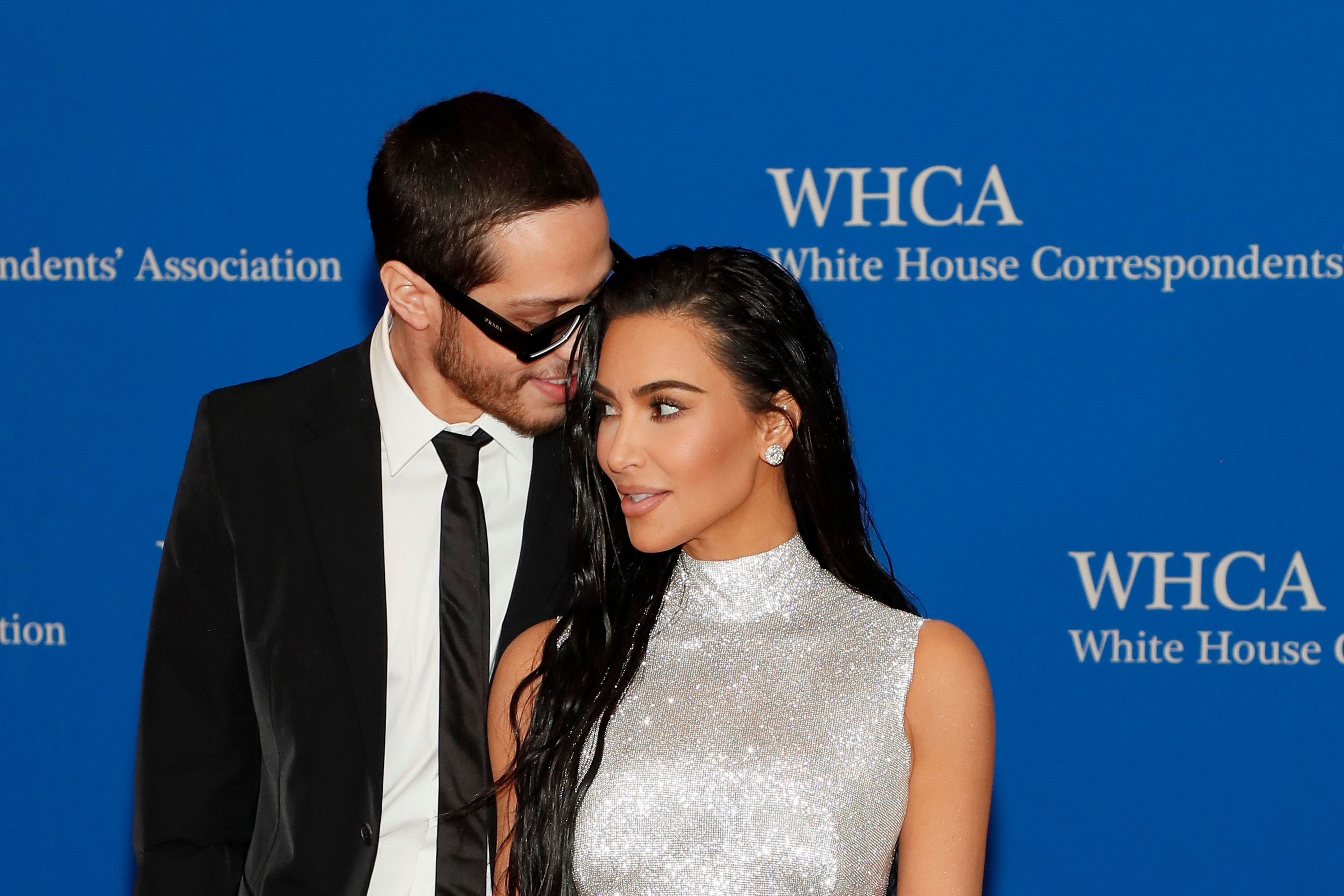 But she has finally started to open up about Pete in her family reality show The Kardashians, and in this week's episode, viewers got an insight into just how thoughtful Pete is as Kim gushed about the "cutest, littlest things" that he does for her.
The conversation was prompted by an air steward on Kim's private jet telling her, "We have a special surprise from Pete for you, for the plane," ahead of her flight to the Dominican Republic.
Kim was thrilled to be handed a tub of frozen candy Dibs, exclaiming: "Oh my gosh, these are my favorite!"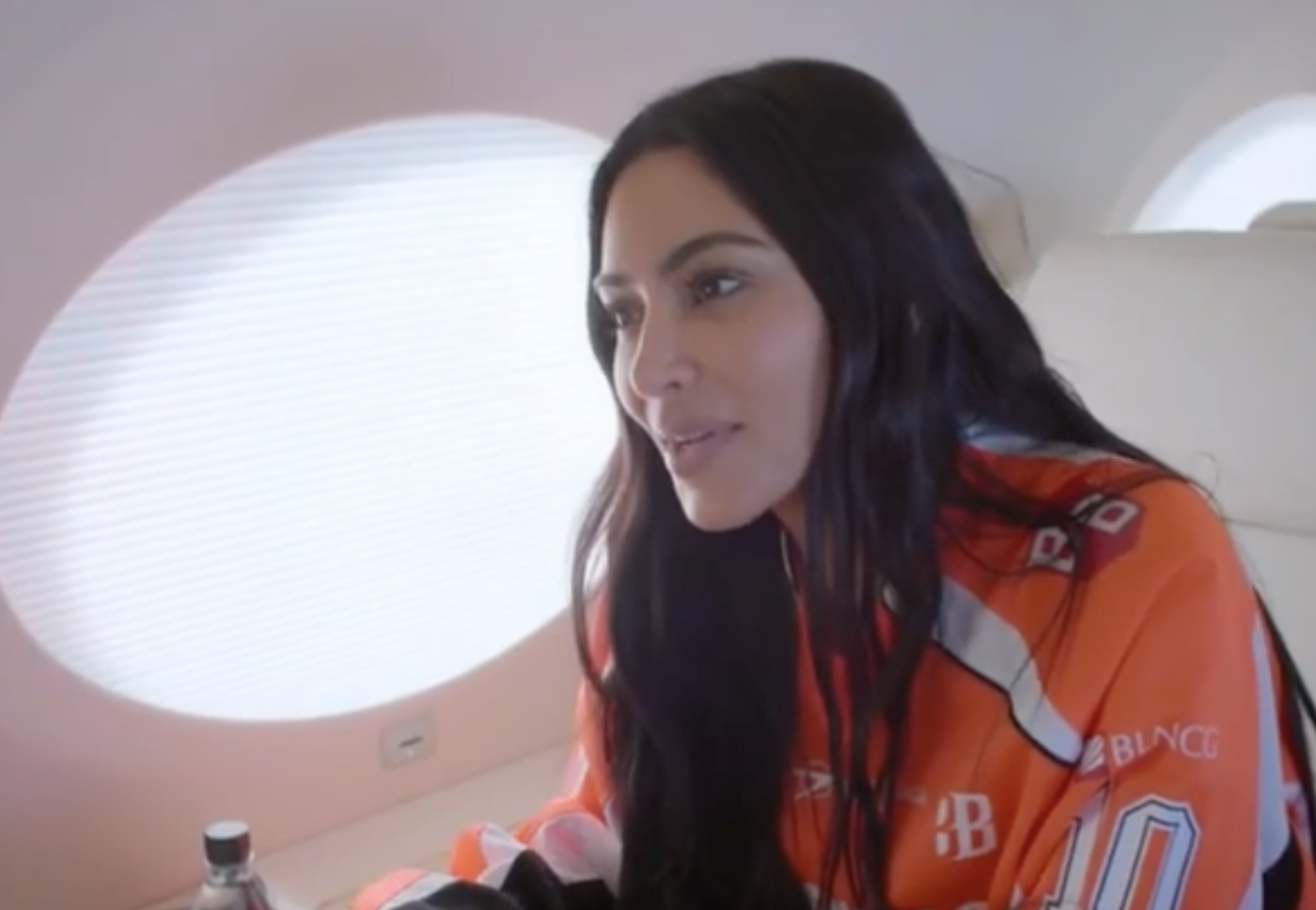 Her friend, Olivia Pierson, says, "I'm so impressed," and Kim goes on to explain: "You have no idea; we went to the movies at Staten Island, and all I wanted was Dibs. I'm obsessed with Dibs, but you can only get them at gas stations these days."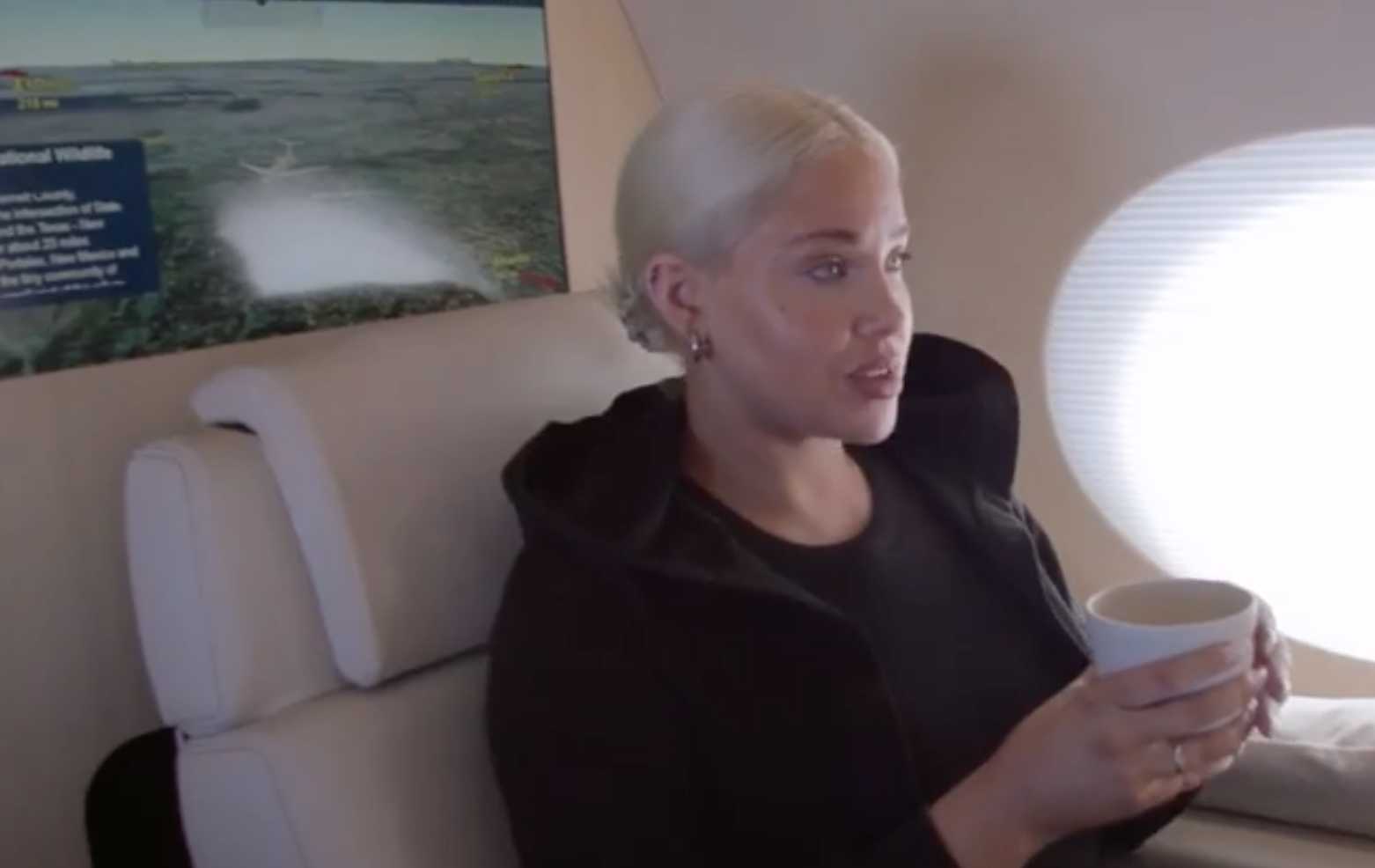 "I swear, it's like the cutest, littlest things," she adds, before joking: "But is it sweet or is it being a dick because I have a swimsuit shoot and I shouldn't have eaten [them] — thanks, asshole."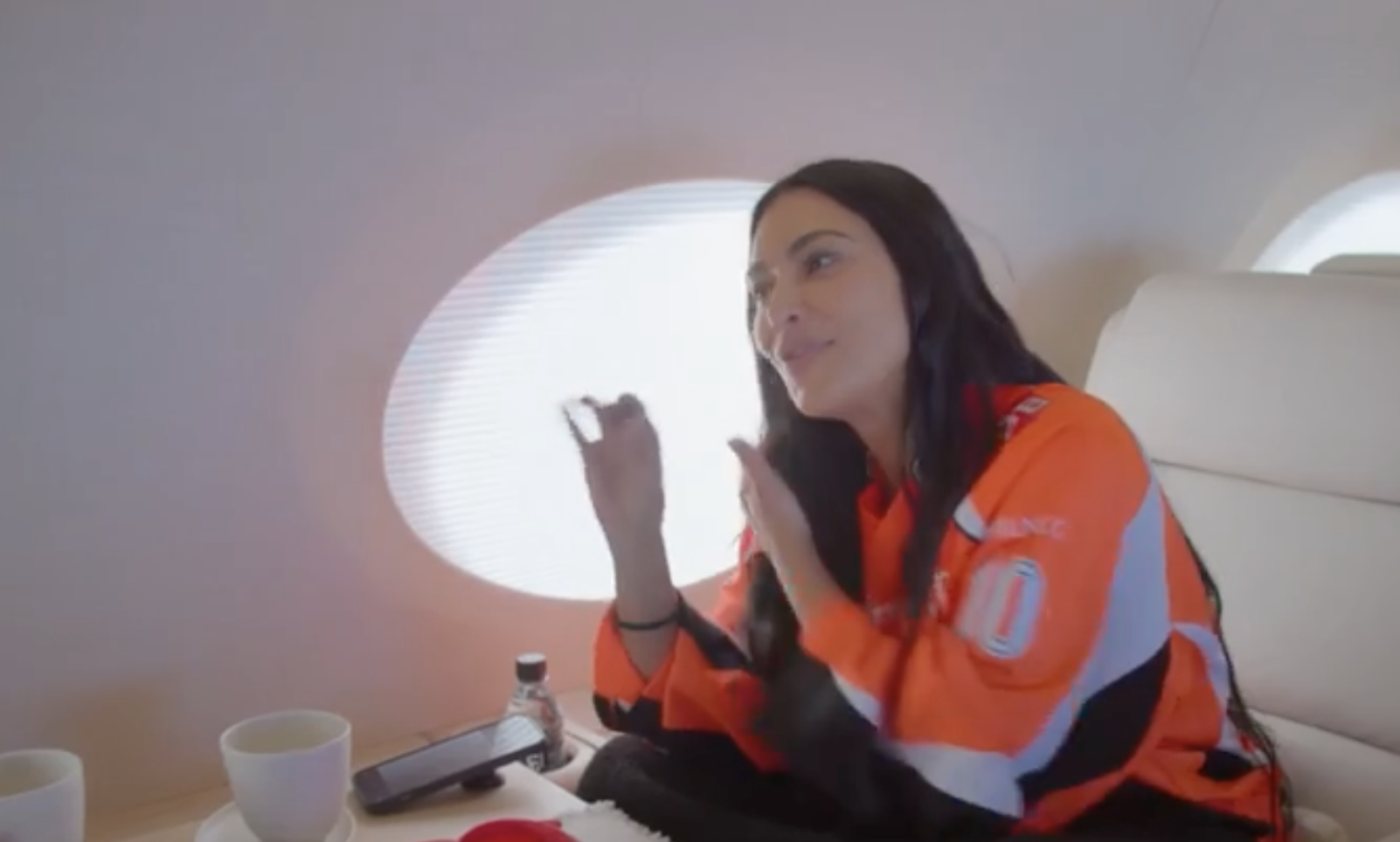 And Kim was still thinking about the "cute gesture" when she and her friends sat down for dinner after the photo shoot in the Caribbean.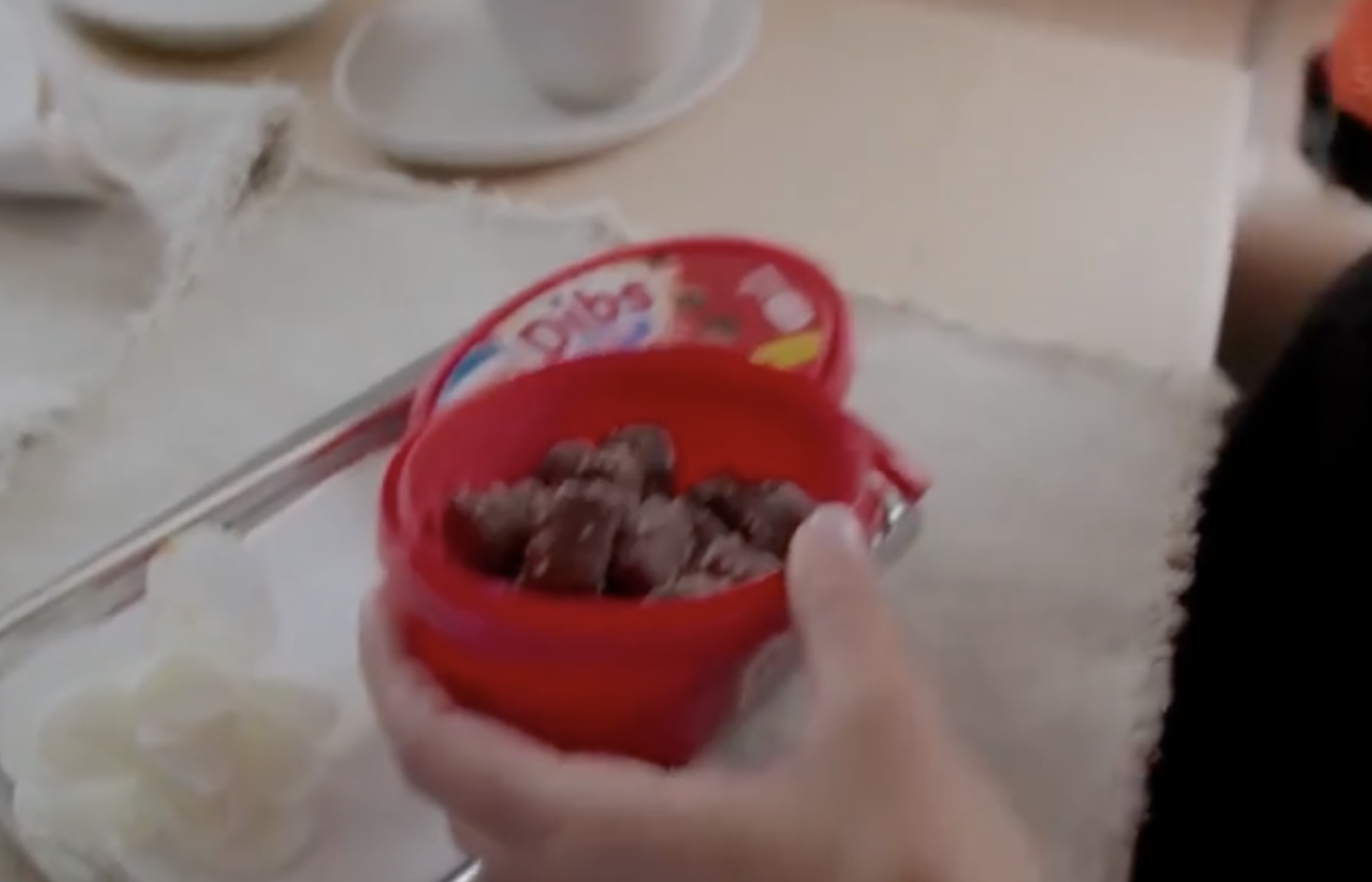 Natalie Halcro says: "I feel like he's just not that kind of guy in the honeymoon phase. I feel like he's gonna be like that for a long time. That's just who he is."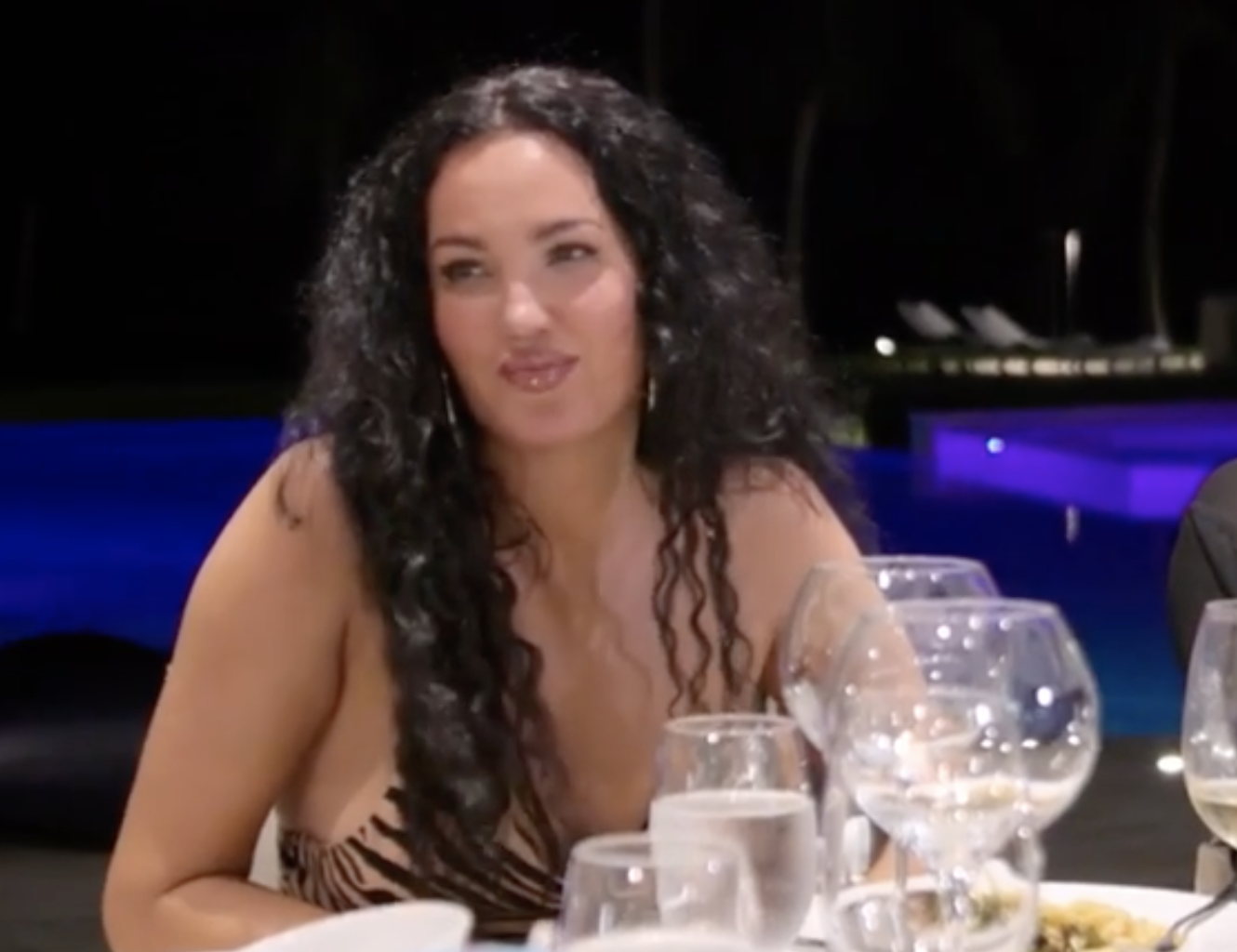 Kim agrees, later adding in a confessional: "Even little things that he's gotten me that are just really thoughtful. Pete is such a good, good person, I can't even explain it. He just has the best heart and always thinks of the small things."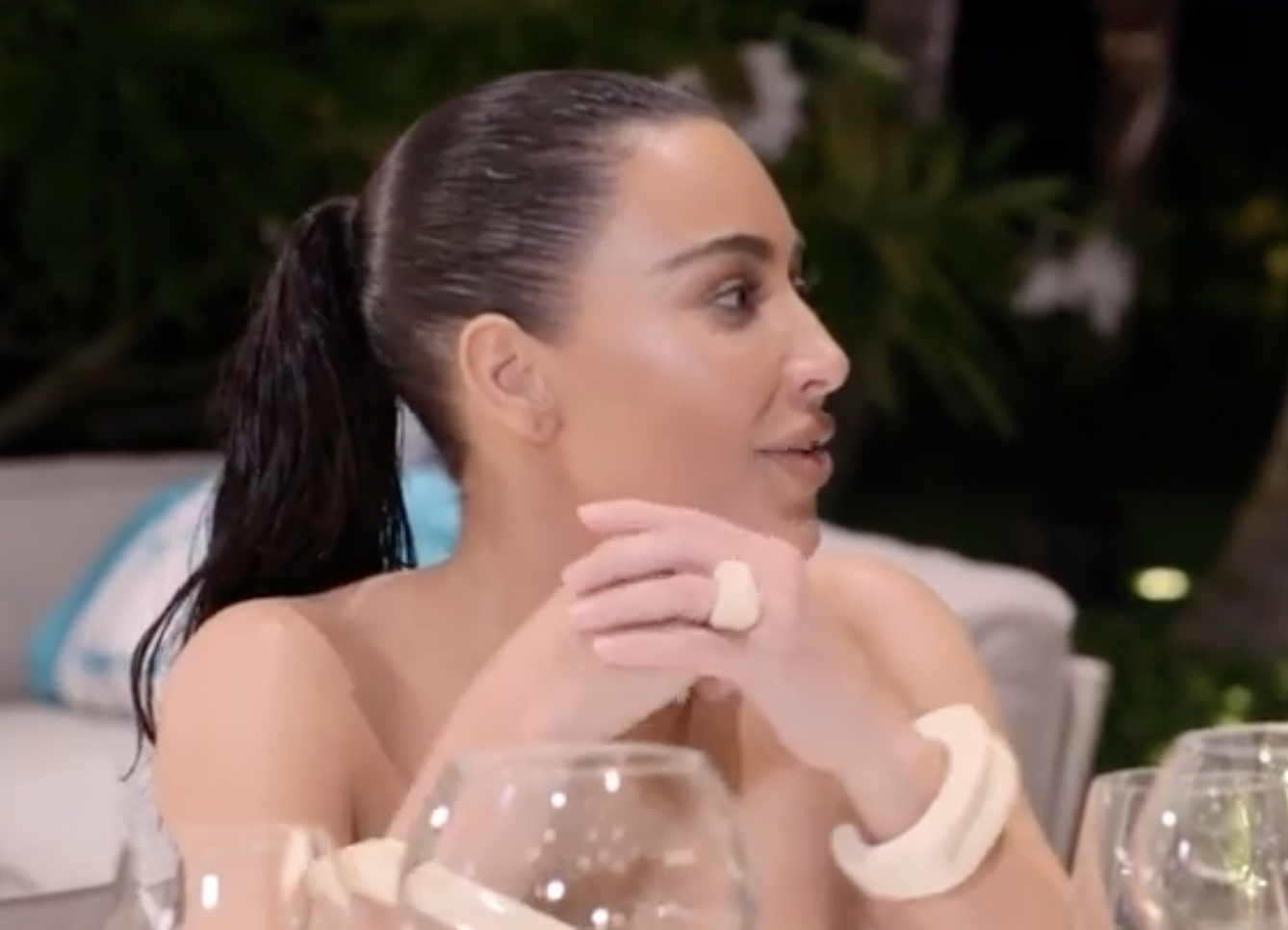 Referencing their pizza and ice cream date from January, she continues: "One time, Pete was like: 'Babe, let's go get some ice cream at Thrifty,' and I was like, 'Oh my god, you're making me so horny.' Rite Aid? Thrifty? It was literally one of the best nights of my life."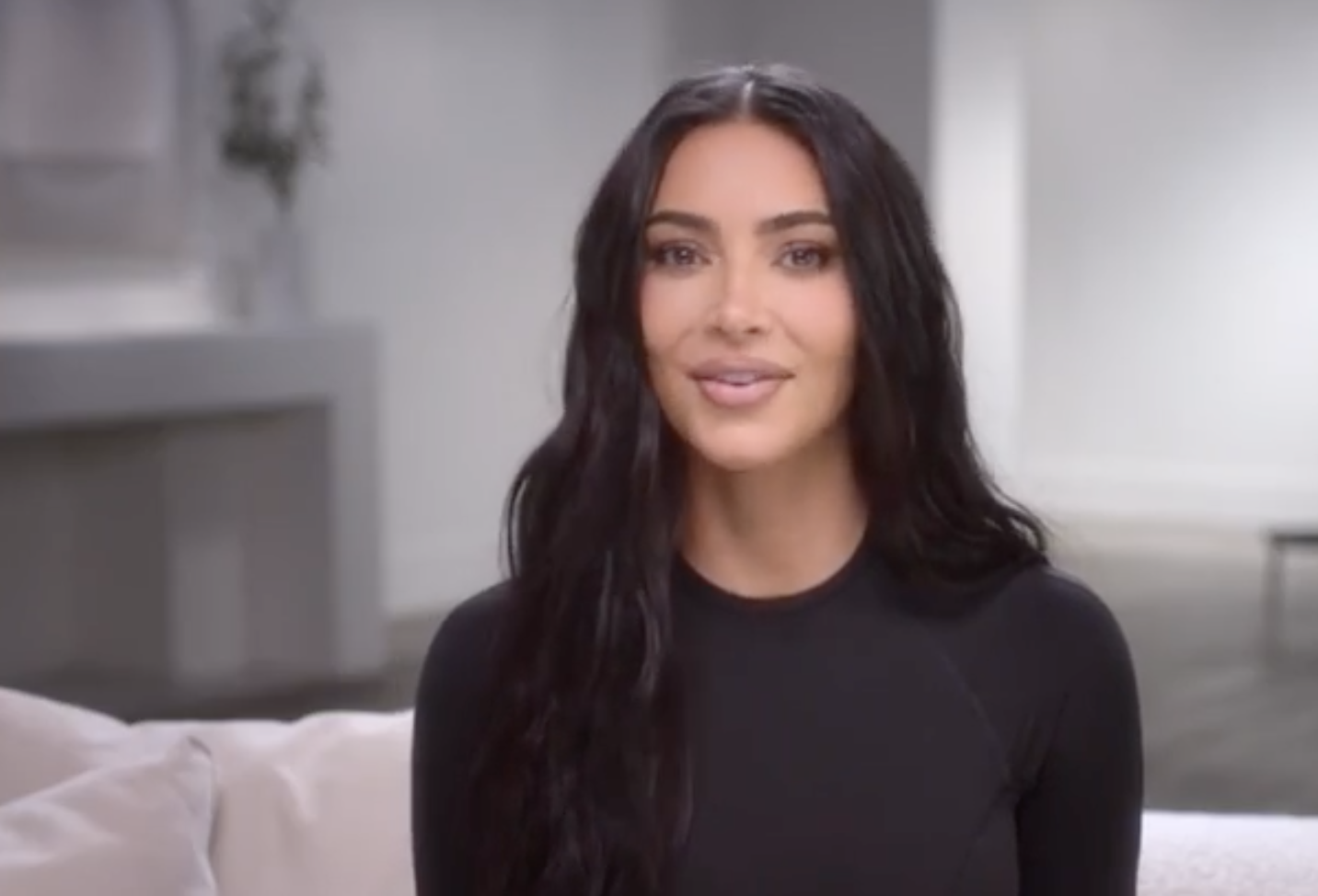 When asked if she is in love with Pete, Kim coyly replies: "I don't know if that's any of your business."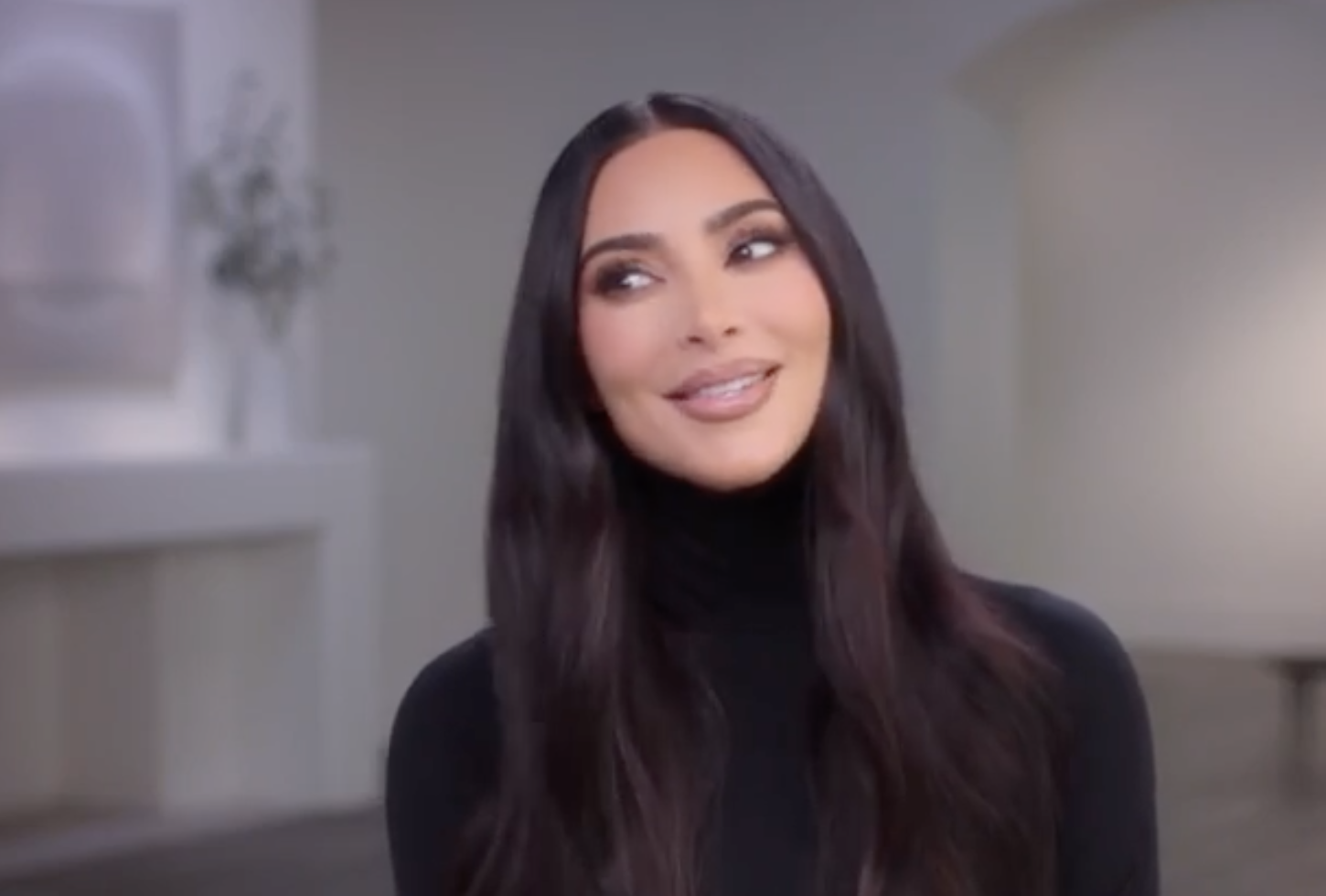 And Pete's sweet gestures aren't just limited to surprise snacks and ice cream dates, with Kim detailing a more intimate reflection of his thoughtfulness in last week's episode of the show.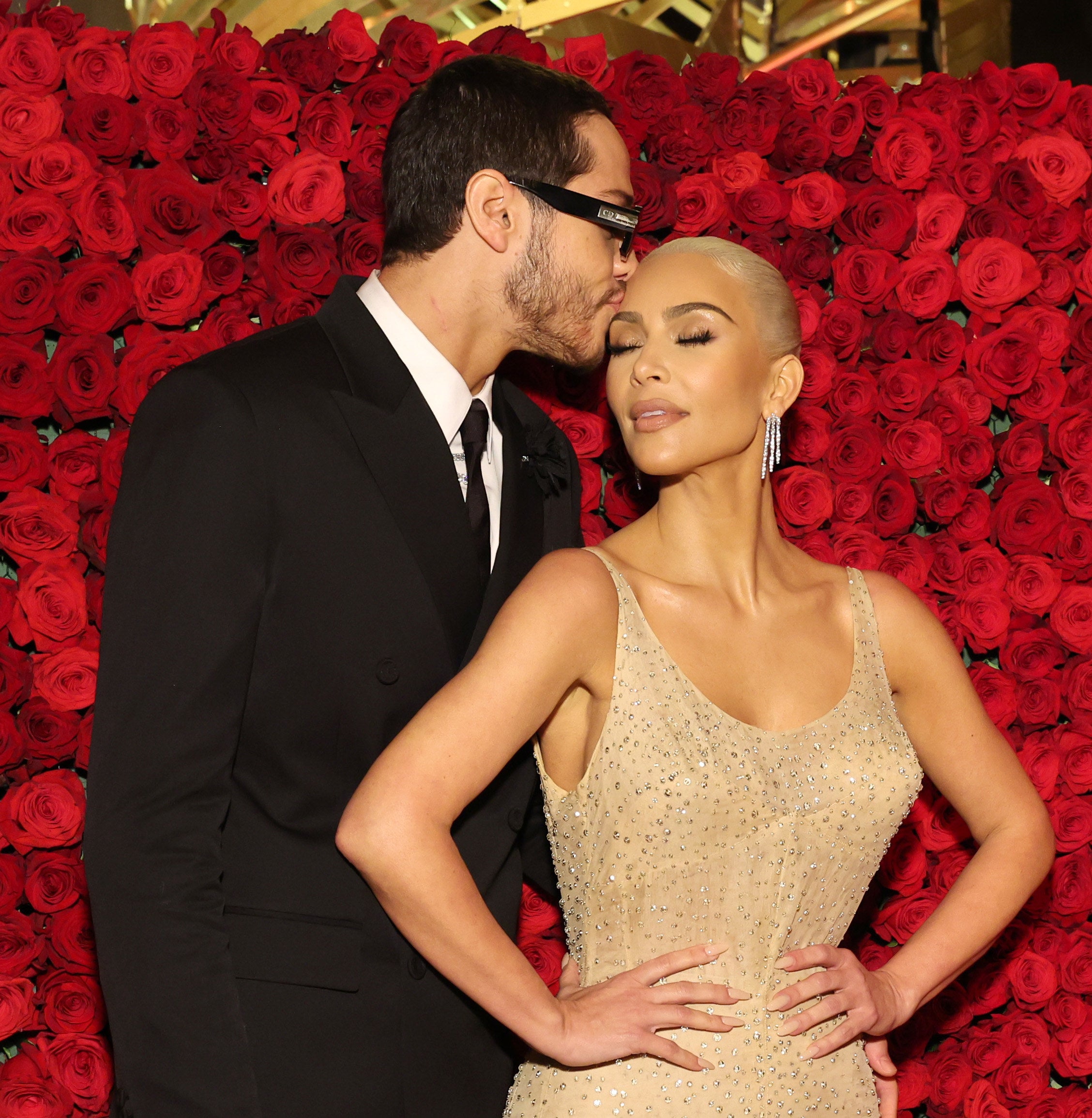 Speaking to her sisters Khloé and Kourtney Kardashian in the episode, she shares: "I had a big pimple on my nose and I kept complaining about this pimple, being like: 'Oh my god, I have to get up and put pimple medicine on.' One thing we seriously have in common is we are obsessed with skincare."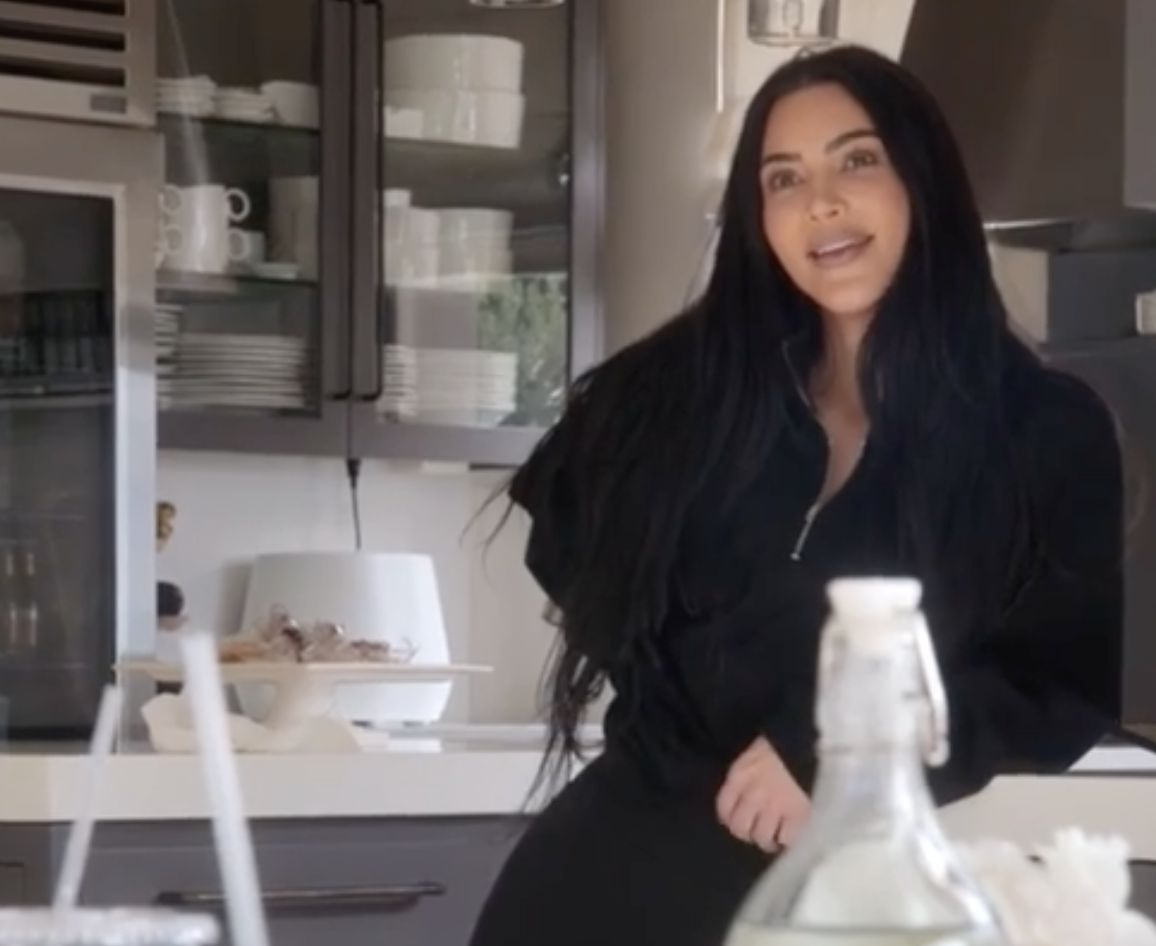 "And I fell asleep at 8:30. I was so tired," Kim continues. "And I woke up in the morning with dried pimple medication on my nose. He put it on for me in my sleep because he knew I really needed it to go away."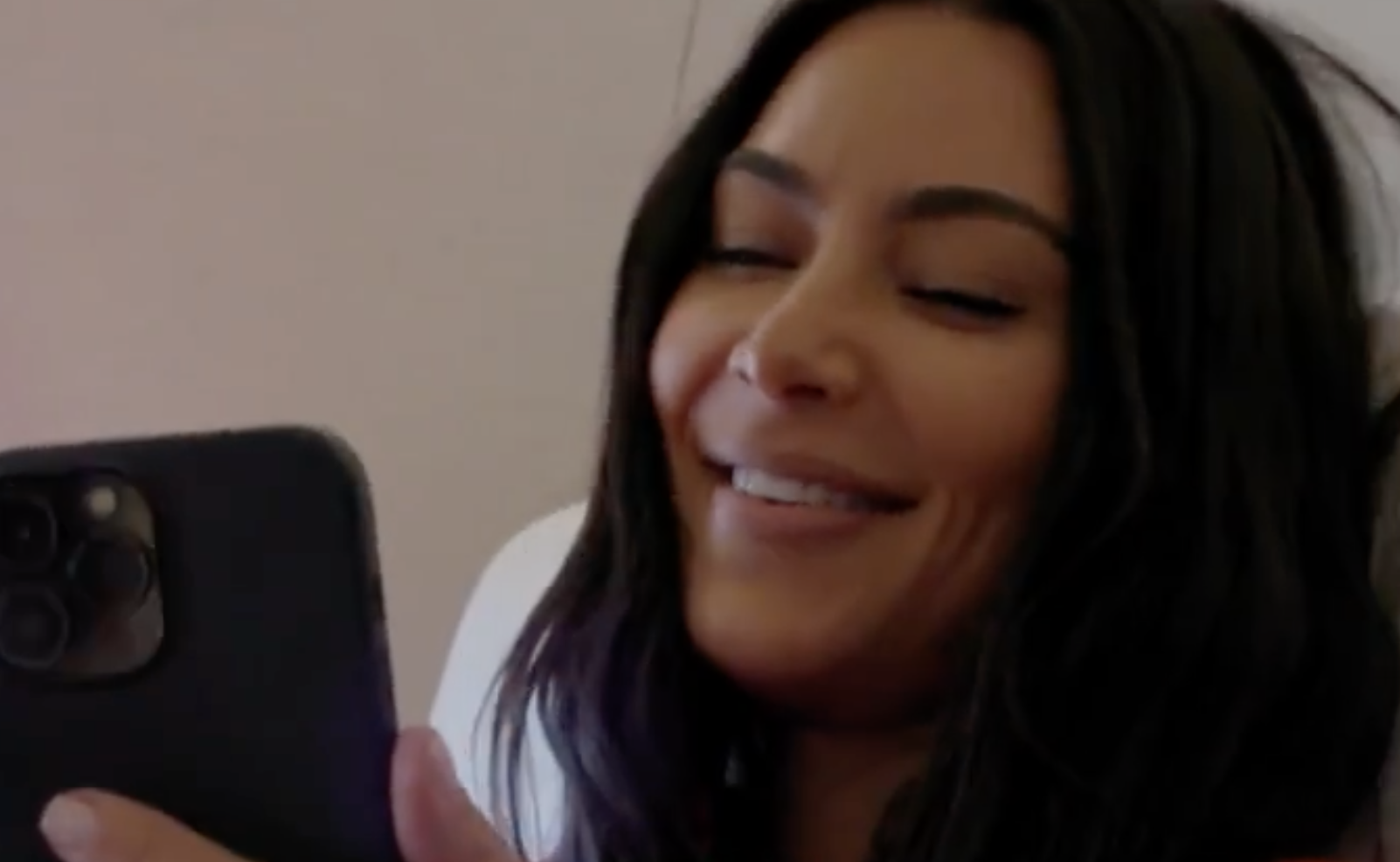 Both Khloé and Kourtney were openly impressed with Pete's actions, and Kim confirmed that she'd finally found the partner that she'd pined for a year earlier.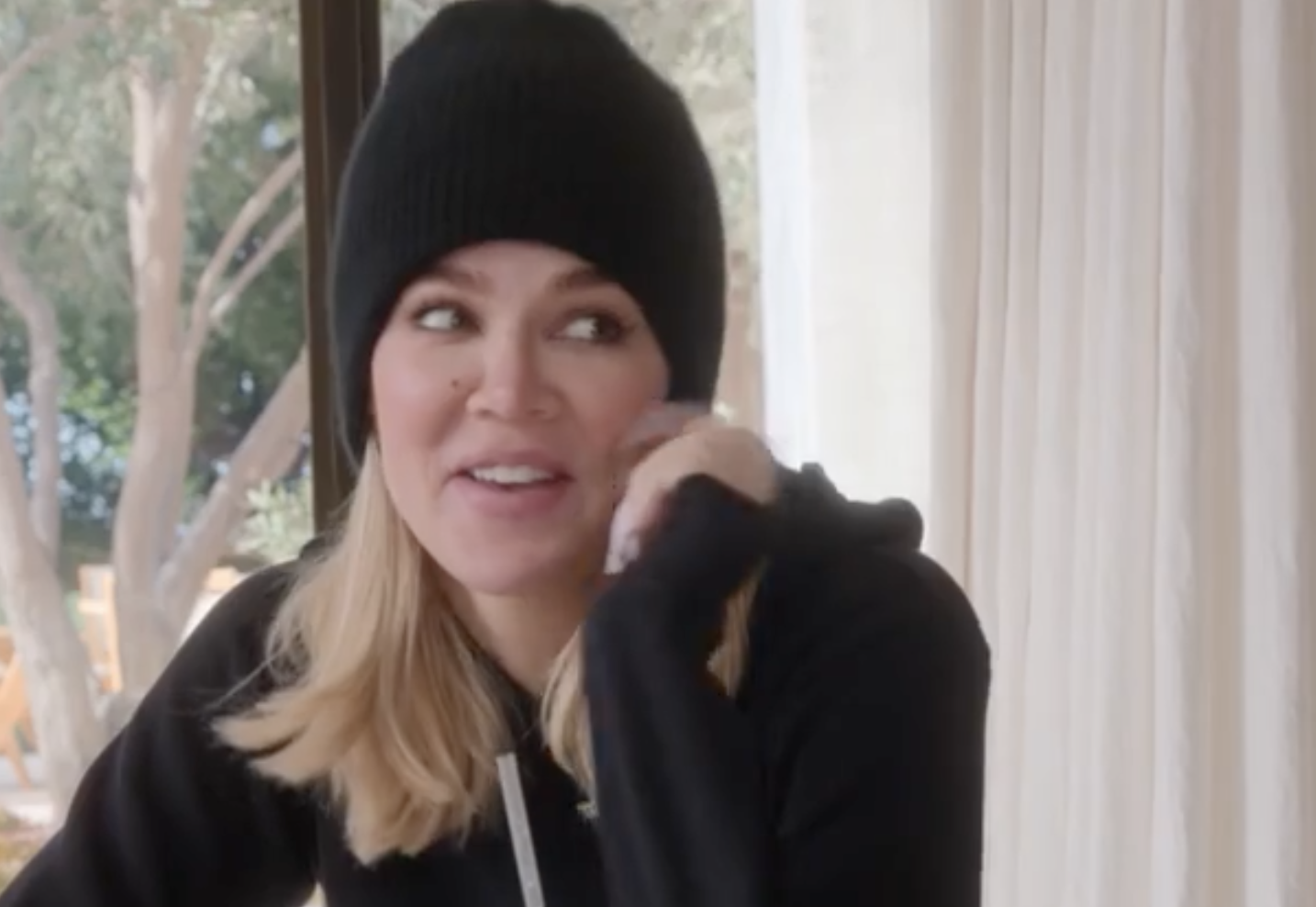 "I never knew you could be so happy watching TV series and going to the gym," she gushes. "From someone I never thought would ever go to the gym, or had been to the gym before!"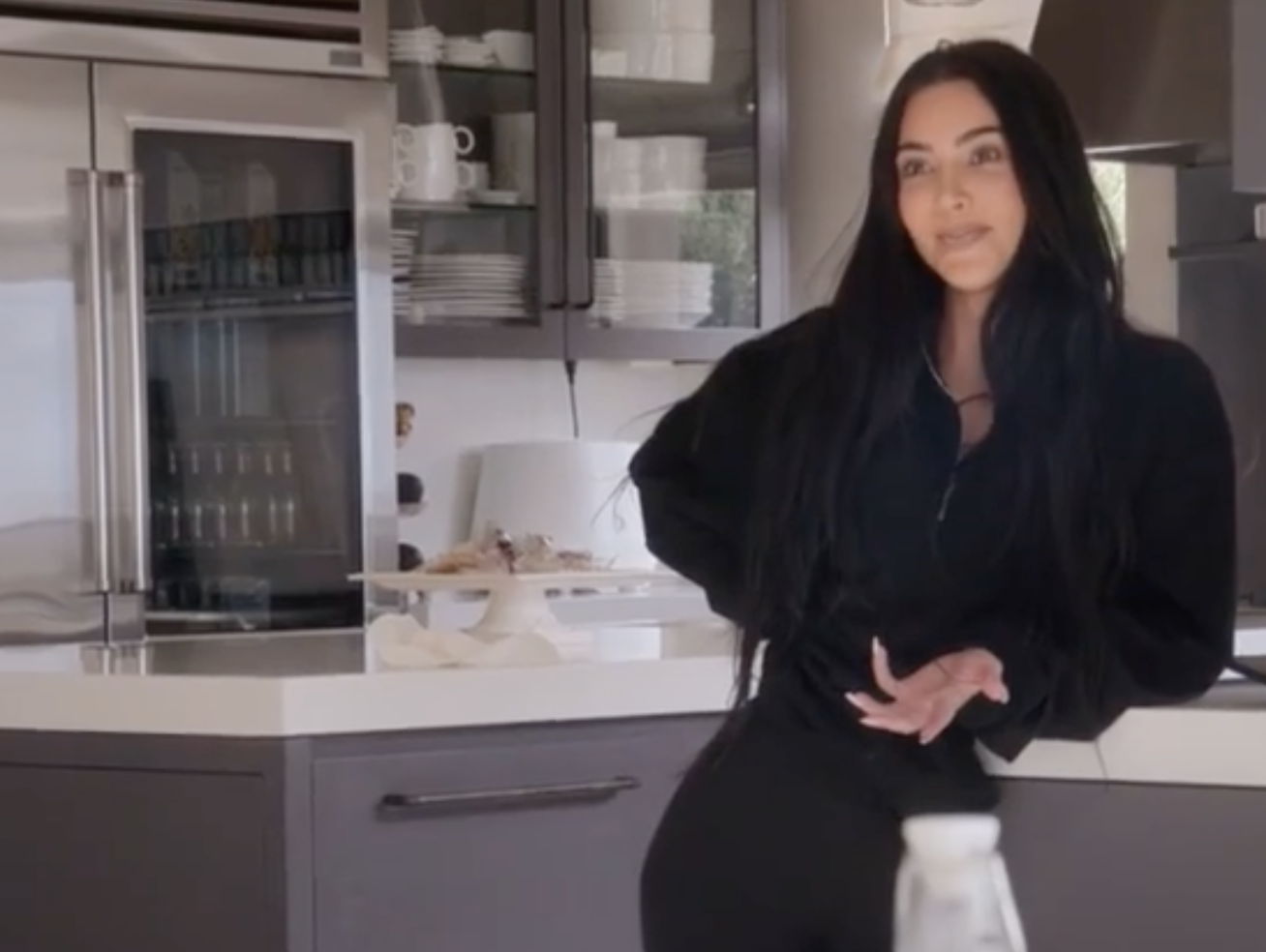 And Kim's newfound happiness is obvious to all, with fans sharing their joy at seeing her thrive in a low-key and comfortable relationship. One person tweeted: "I cannot explain how much I love Kim & Pete's relationship. They're so chill & happy. That's the vibe I want."
"Watching Kim all smiling telling her sisters about Pete putting the acne cream on her pimple when she fell asleep, it's the little things I swear!!!" someone else said. Another wrote: "I rlly like Kim with Pete. she said she was missing out on the little things, now she is experiencing all that and gets to chill and have fun."
And it just goes to show that while rooms full of roses and private concerts are certainly romantic, sometimes all you need is a tub of candy and somebody to apply your pimple medication.