Kim Kardashian is finally pulling back the curtain on exactly how things came about between her and Pete Davidson — and it's safe to say that she's spilling a ton of new details.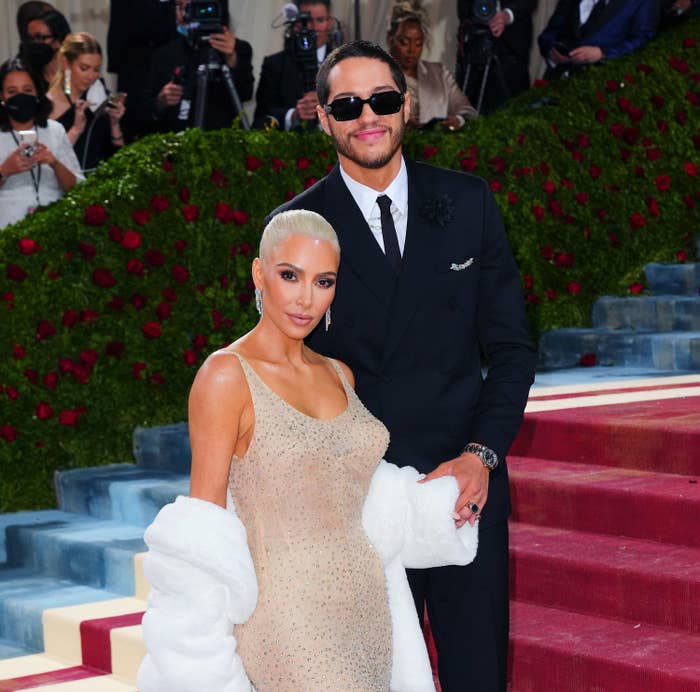 From the moment that they began dating last November, just weeks after their steamy joint Saturday Night Live sketch, both Kim and Pete have remained relatively low-key about their romance.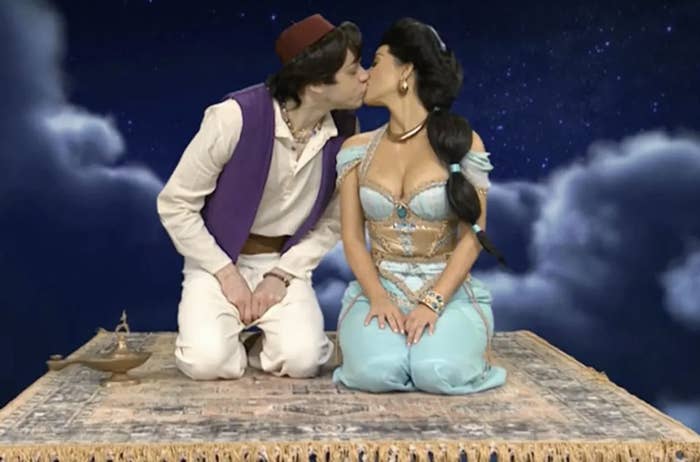 In fact, the pair faced a rocky start as Kim's ex-husband, Kanye West, repeatedly denounced their relationship and slammed Pete in a series of now-deleted Instagram posts.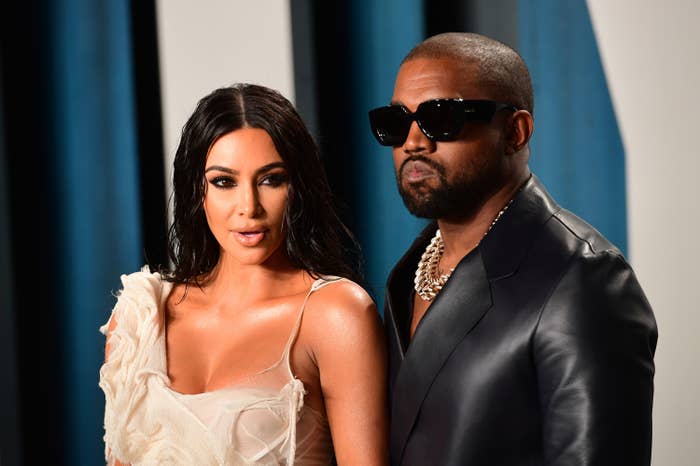 It wasn't until this year that Kim and Pete started being more open about their romance, with the beauty mogul only recently sharing photos — and some PDA-heavy videos — of the two to social media.
But now, thanks to the release of Hulu reality series The Kardashians in April, we're seeing much more of how things were behind the scenes over the months that Kim and Pete were seeing each other, with this season's episodes largely filmed over the latter part of last year.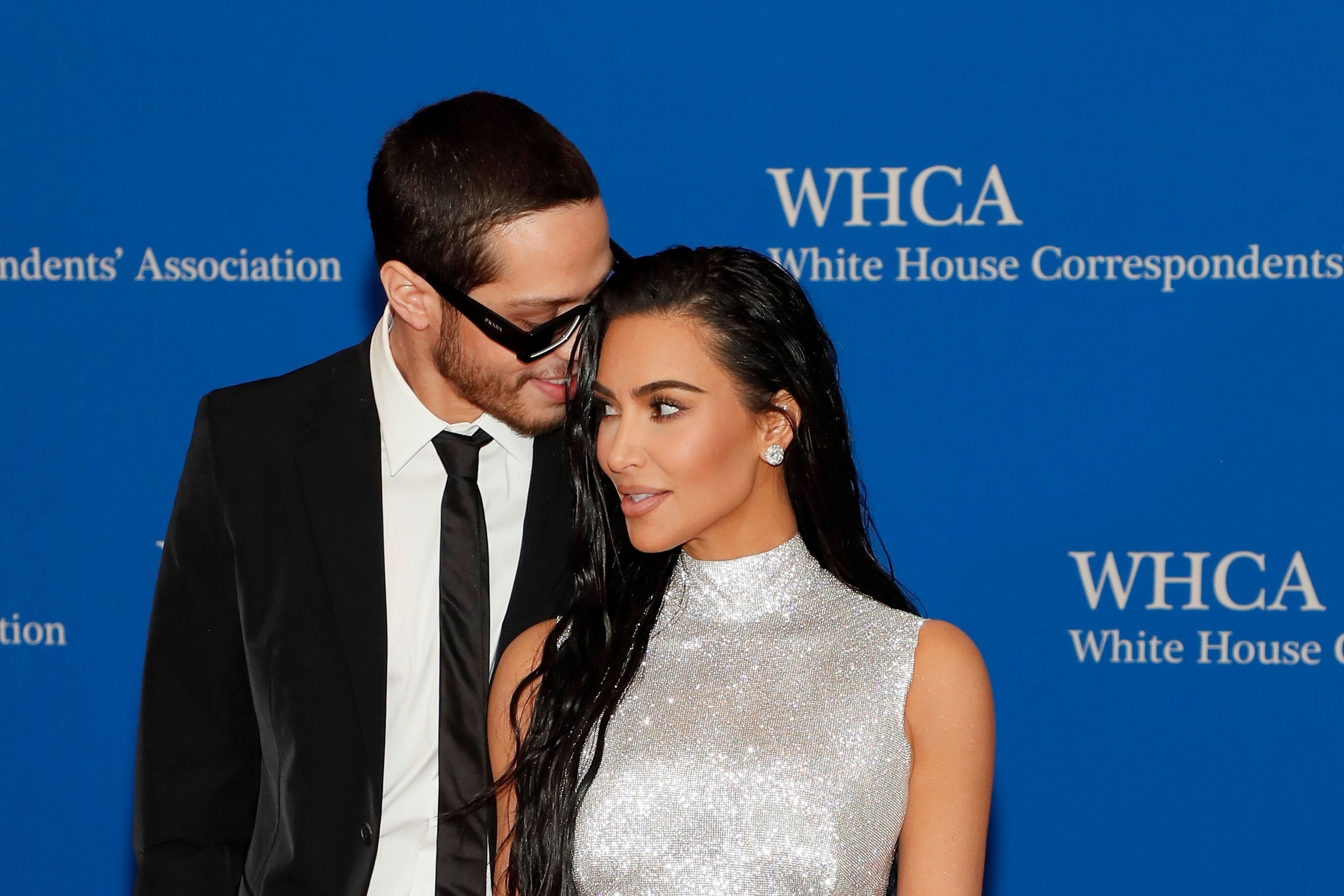 And in the latest installment, released Thursday, Kim finally gave viewers the lowdown on exactly how things played out between her and her beau when they first met.
Things begin with Kim candidly chatting to her sisters Kourtney and Khloé Kardashian in the kitchen. Khloé notes in a confessional that Kim seems really "happy" and "so much lighter," before asking her directly: "What's going on with you and your dating life?"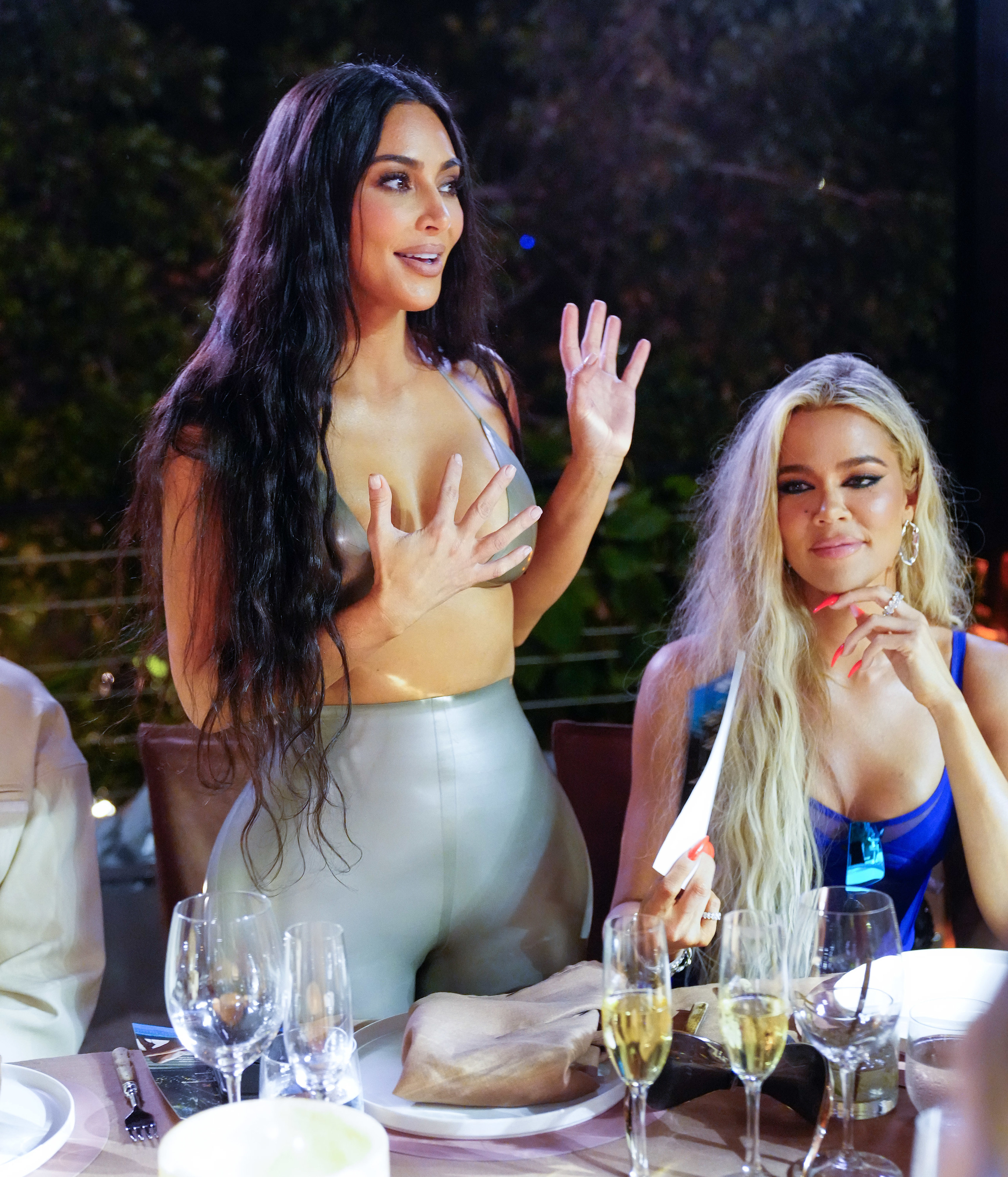 Kim cocks her head to one side and gives a bashful smile as she replies, "Can't a girl just be happy and live? That's what I'm doing."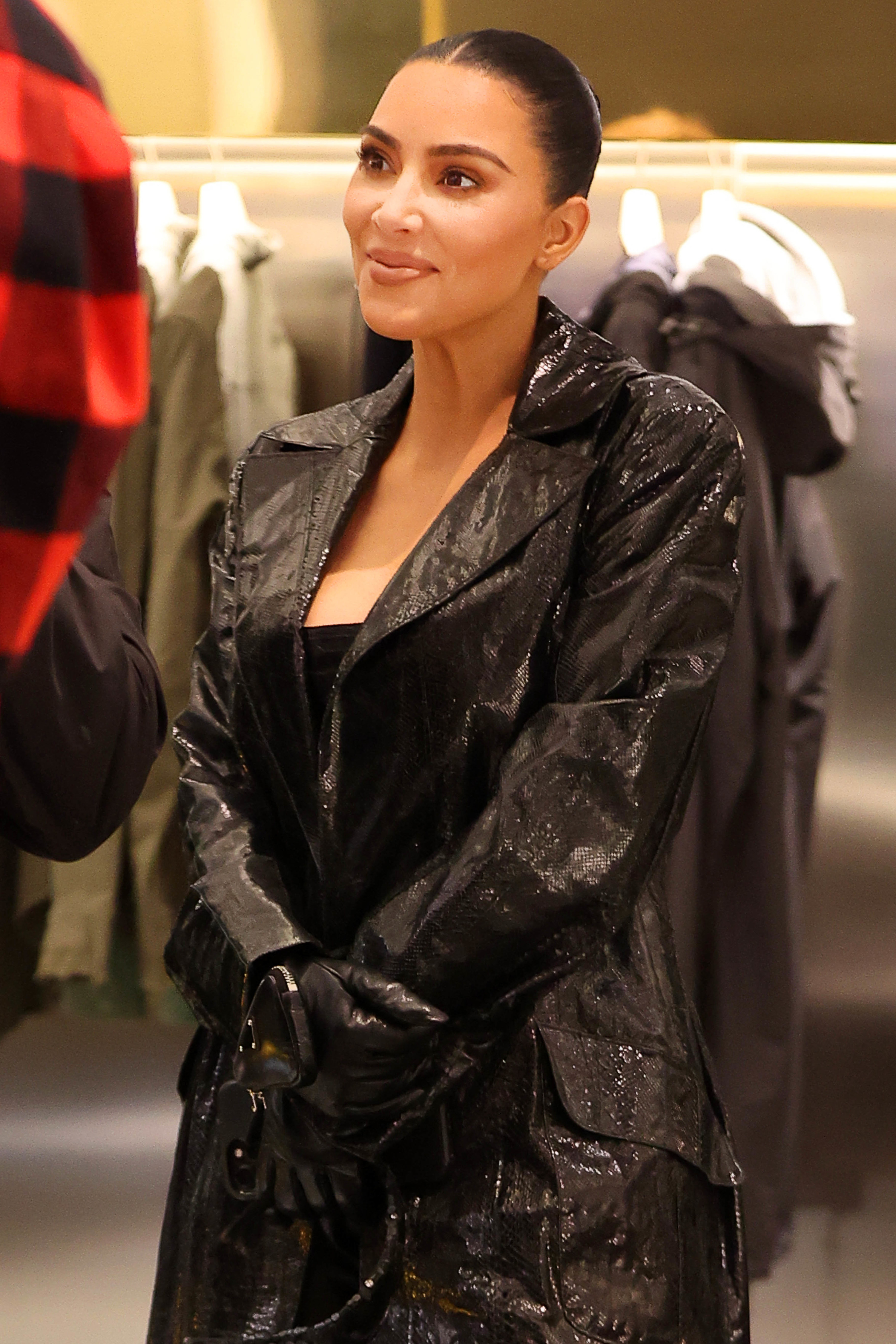 "That's what I just keep on saying," she adds coyly. "Happiness, peace, zen, laughter. It's all I want. And I got it."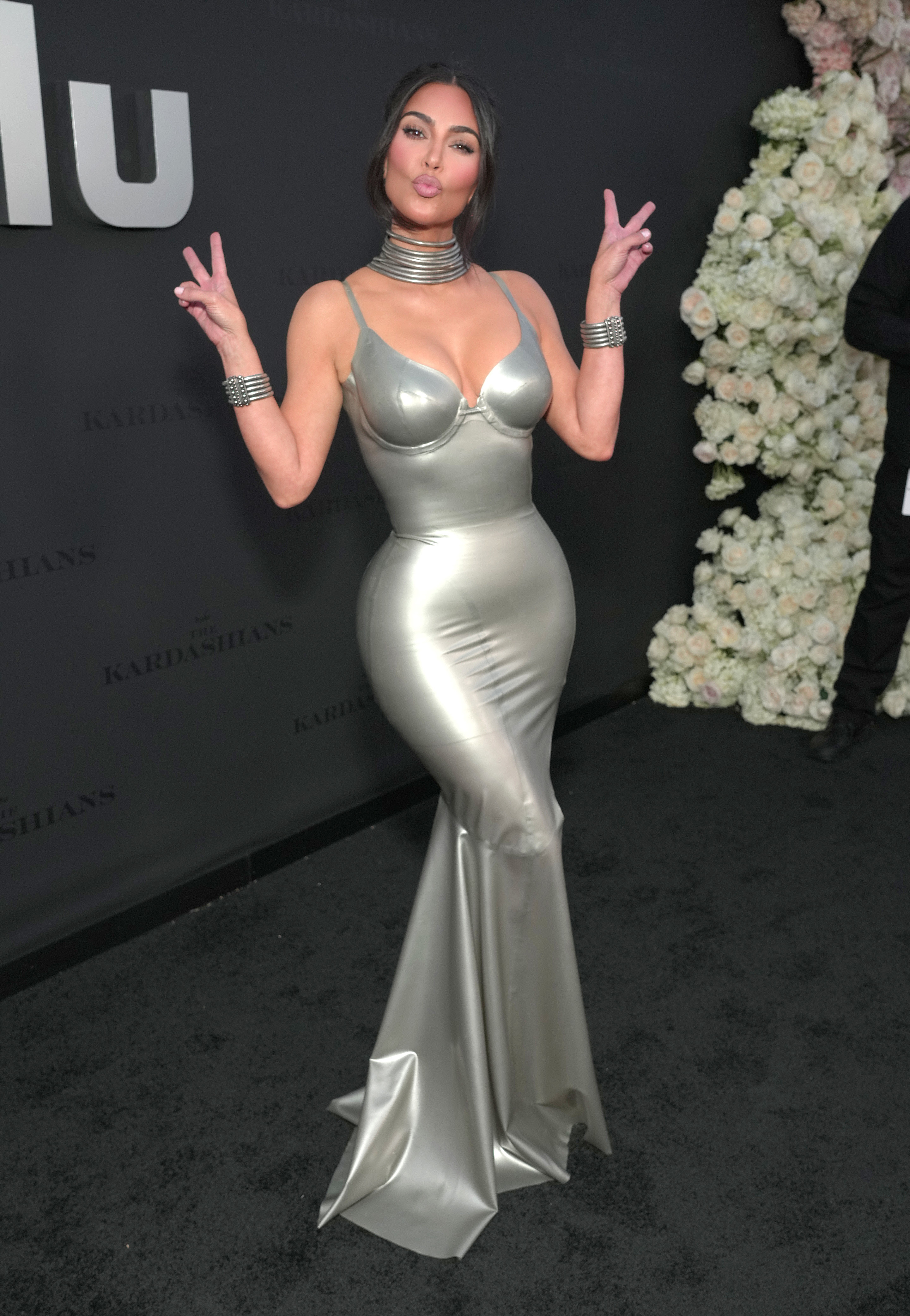 But elaborating further in a confessional, Kim goes on to break down everything that occurred between her and Pete at the start — including the exact happenings of their interactions behind the scenes.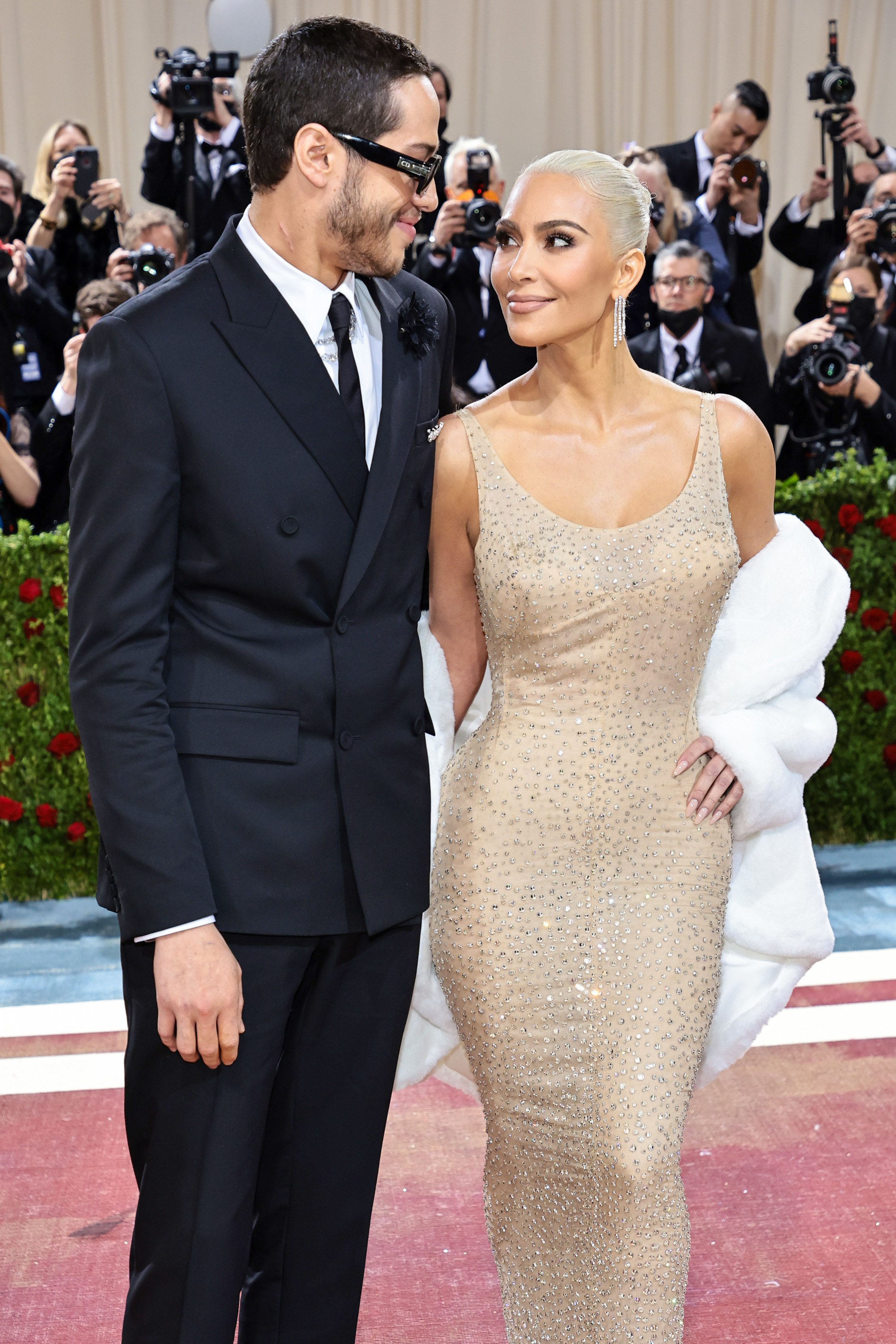 "OK, you guys have stalked me long enough, I'll finally answer you," she says to the camera. "This is how it went down with Pete."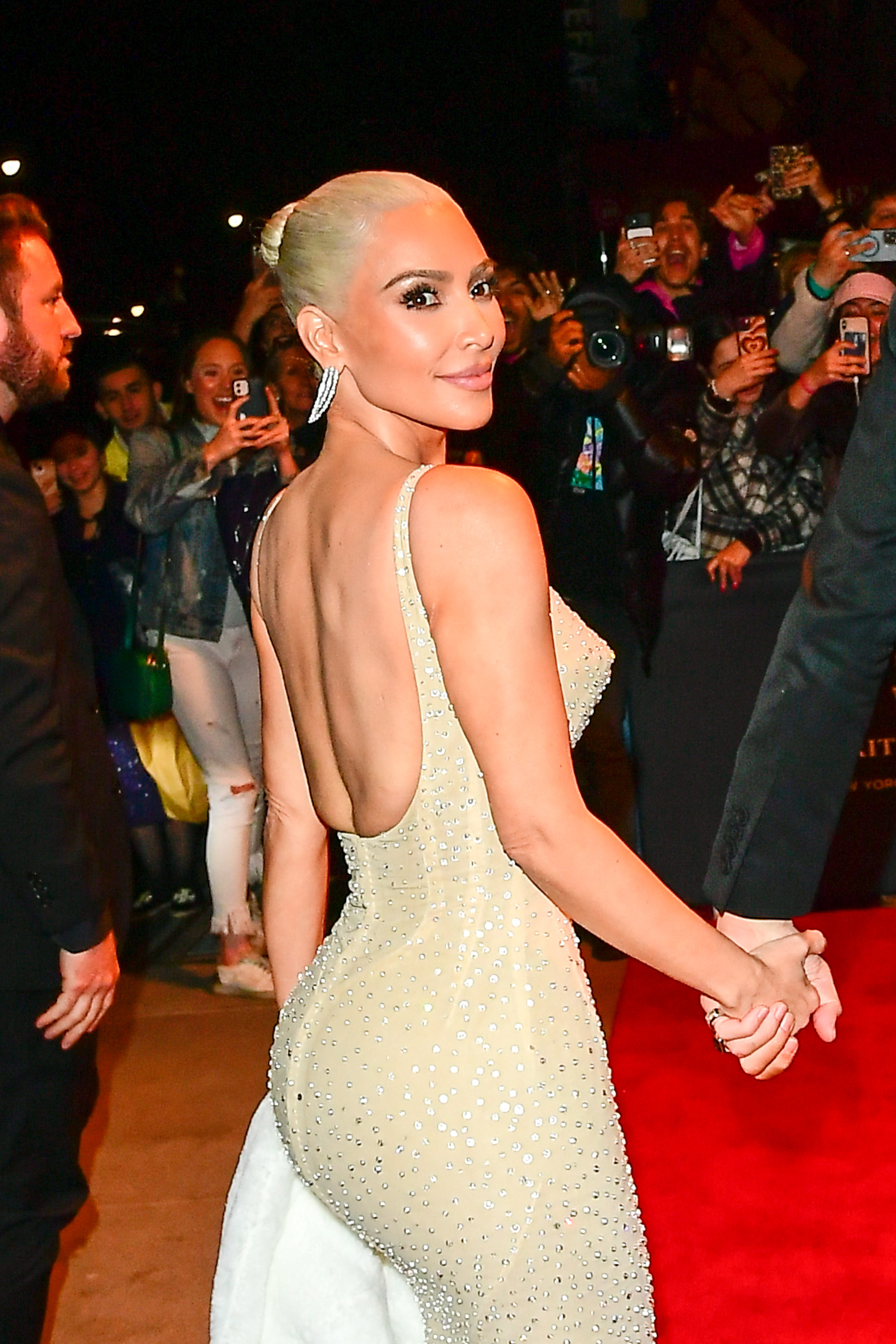 "I did SNL, and then when we kissed in scene, it was just a vibe," she says, referring to their smooch in character as Princess Jasmine and Aladdin. "And I was like, 'Oh shit. Maybe I just need to try something different.'"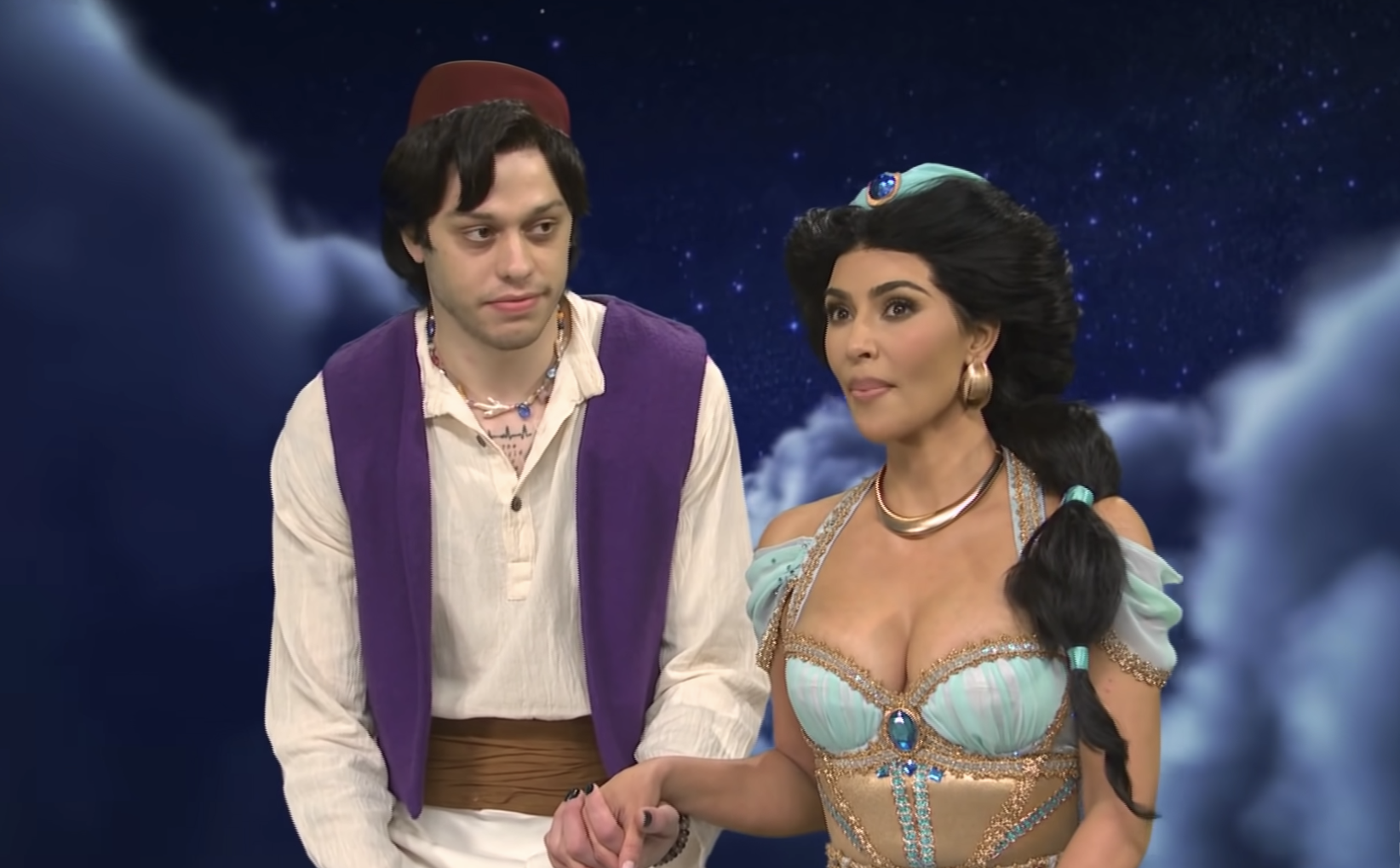 As Kim recalls hoping to run into Pete at her SNL afterparty, she divulges that she was ultimately forced to make the first move when the comic didn't show up.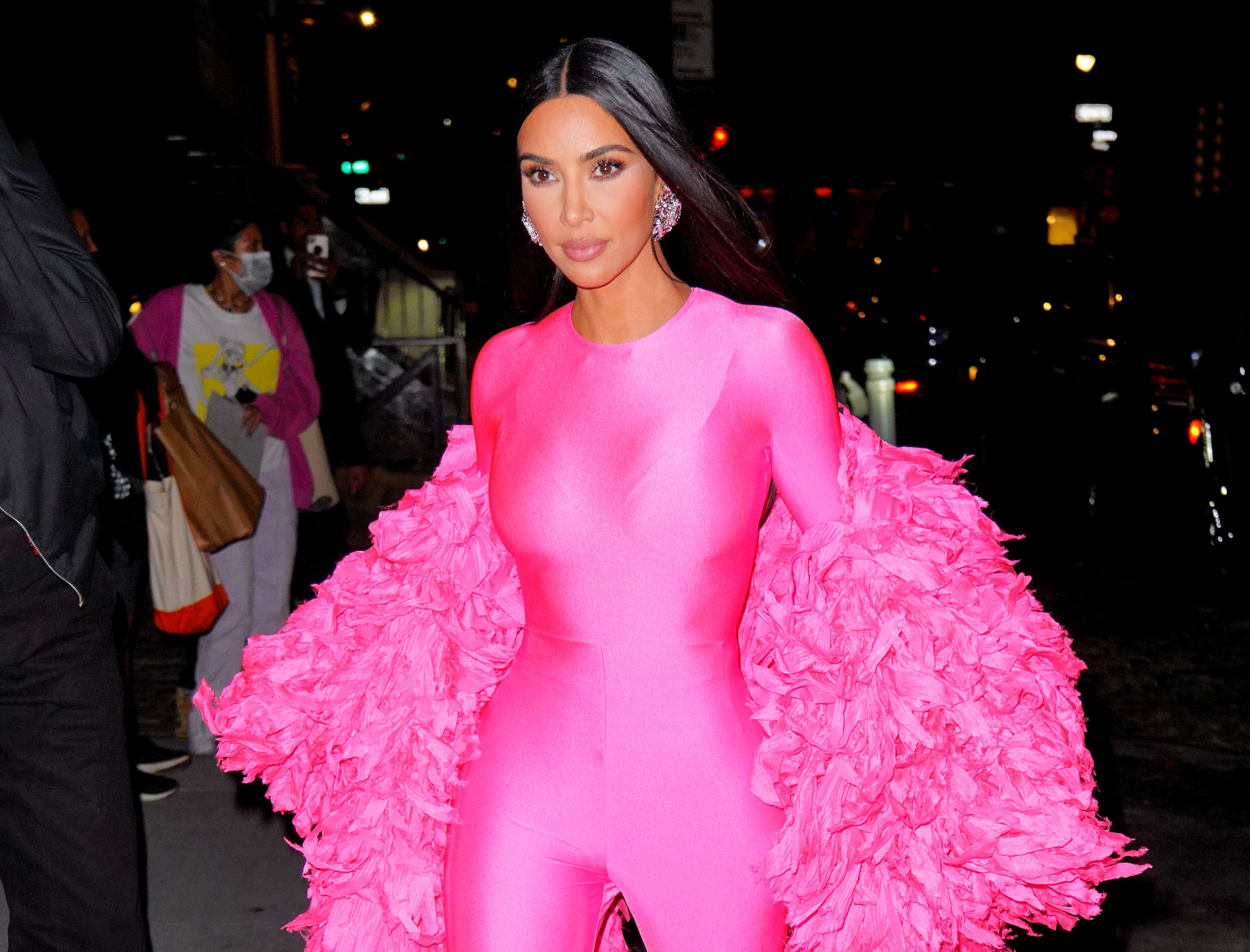 "Pete does not come to my afterparty," she says. "Everyone was at my afterparty. He does not give me the time of day."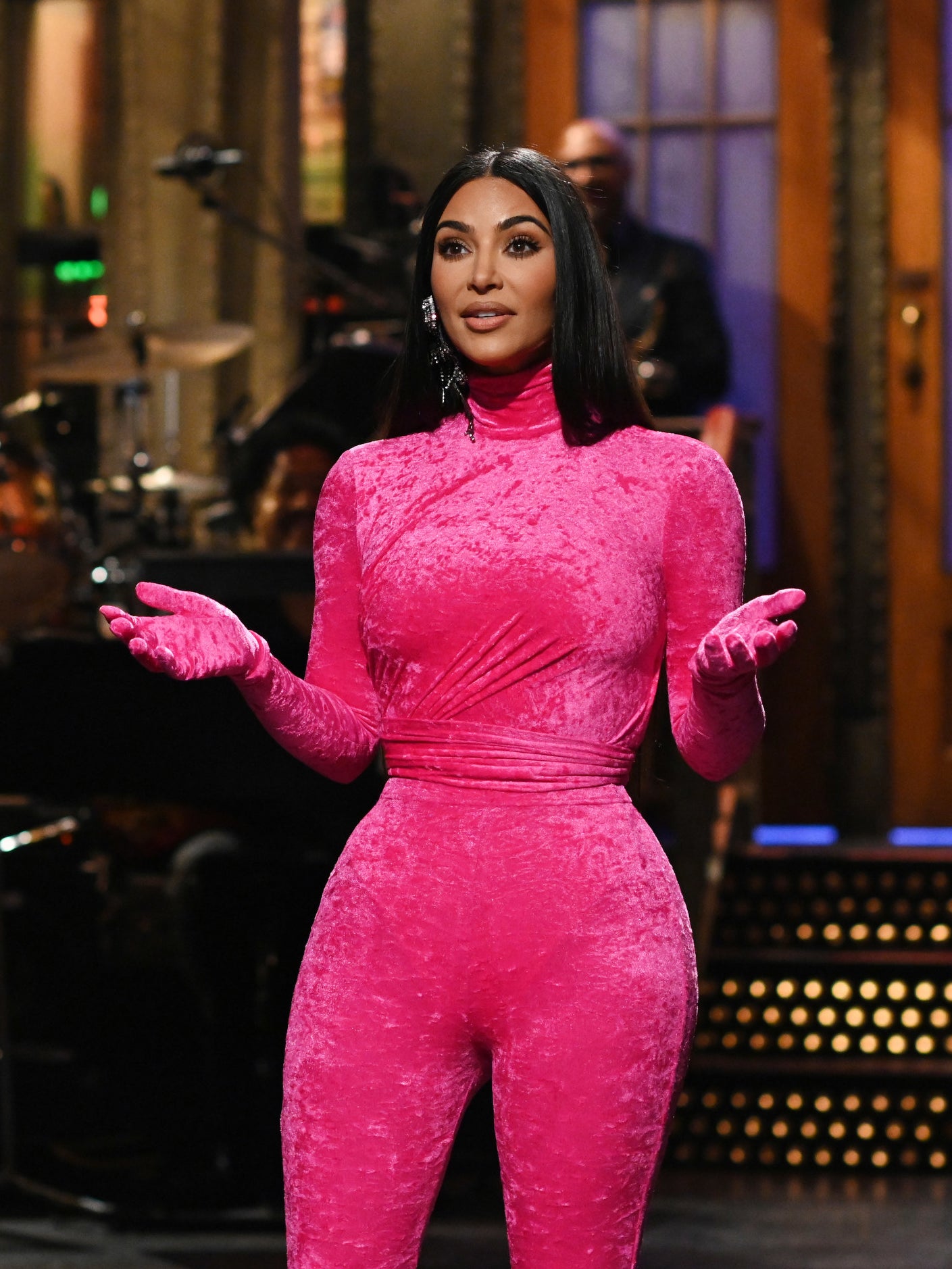 "So, a few days later, I called the producer at SNL and I was like, 'Hey, do you have Pete's number?'" she spills. "And they were like, 'Yeah!' And I text him."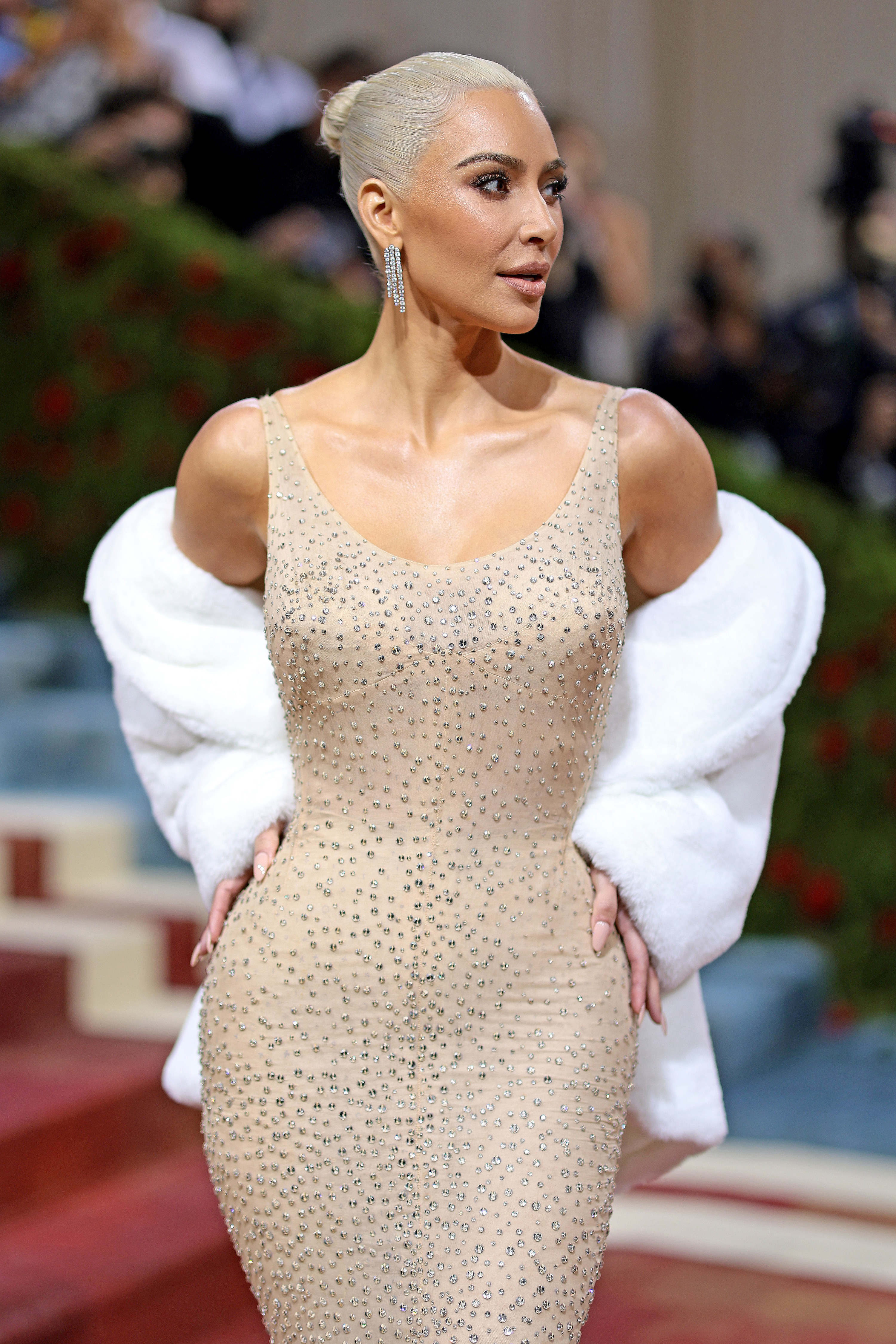 But Kim certainly hadn't anticipated getting into a serious relationship with Pete when she messaged him, as the mogul revealed she was actually only looking for a little fun.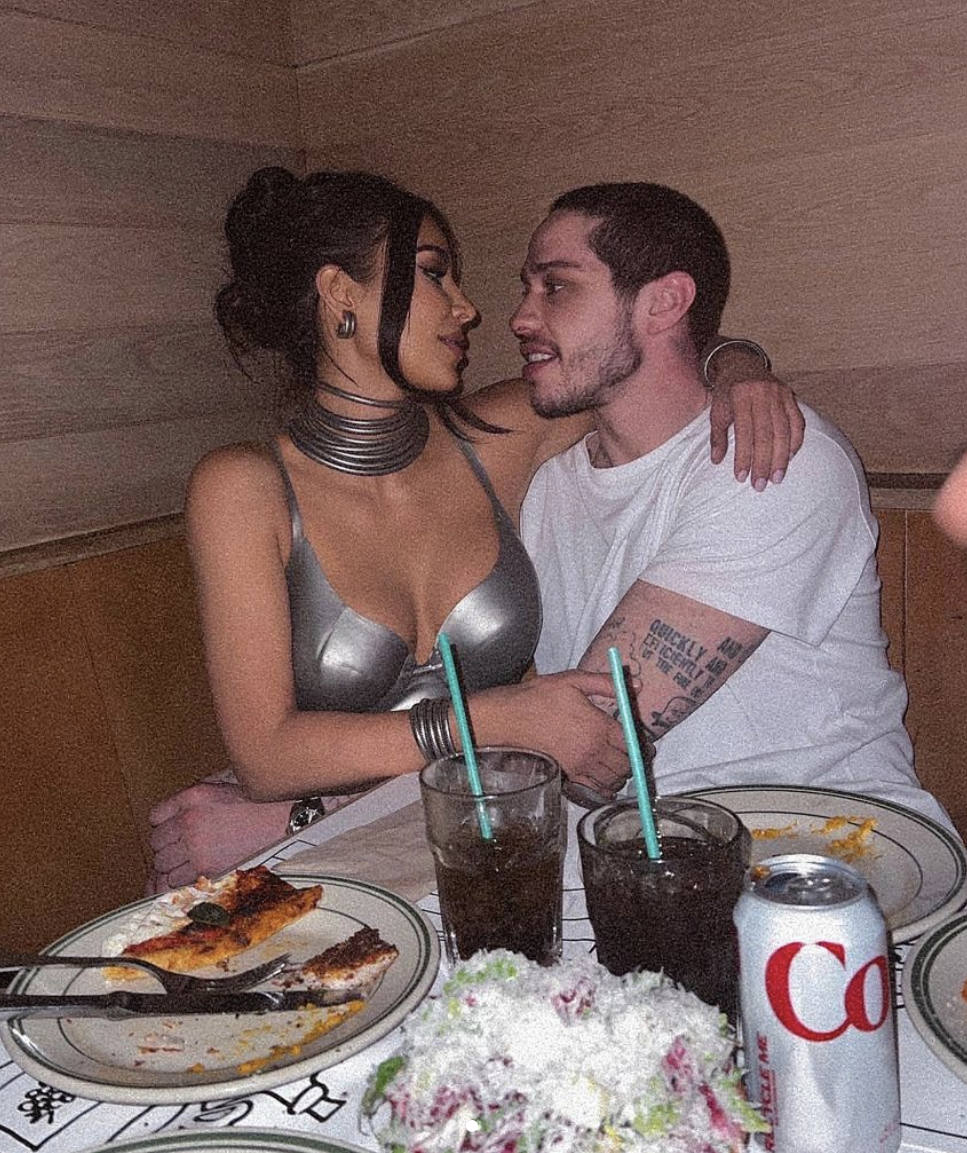 "I wasn't even thinking like, Oh my god, I'm gonna be in a relationship with him," she says. "I was just thinking, Heard about this BDE, need to get out there... I was just basically DTF."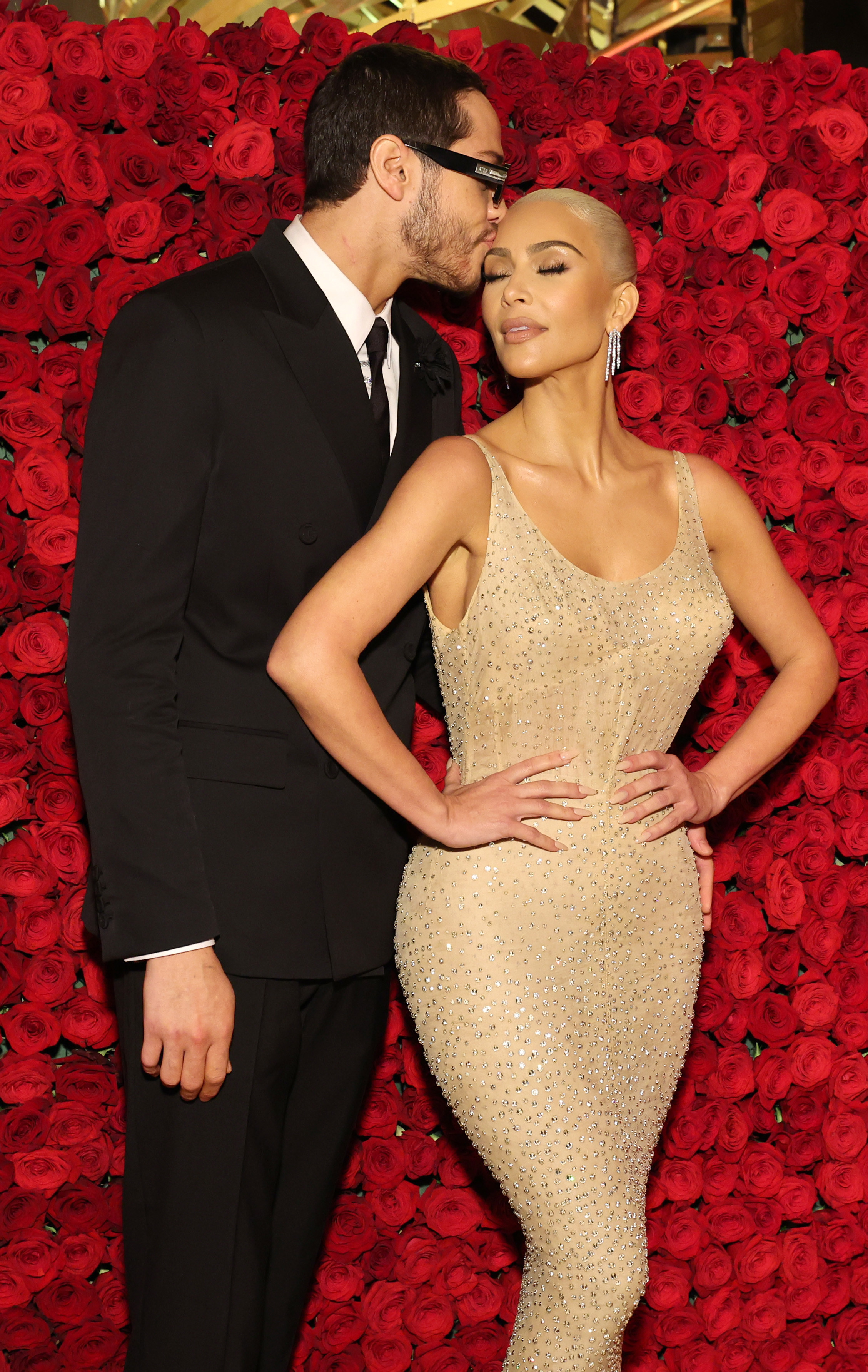 If you weren't aware, Pete has gained quite the reputation for his supposed "big dick energy," with the speculation around his sizable package fueled by his ex-fiancé Ariana Grande's not-so-subtle tweet about his "10 inches."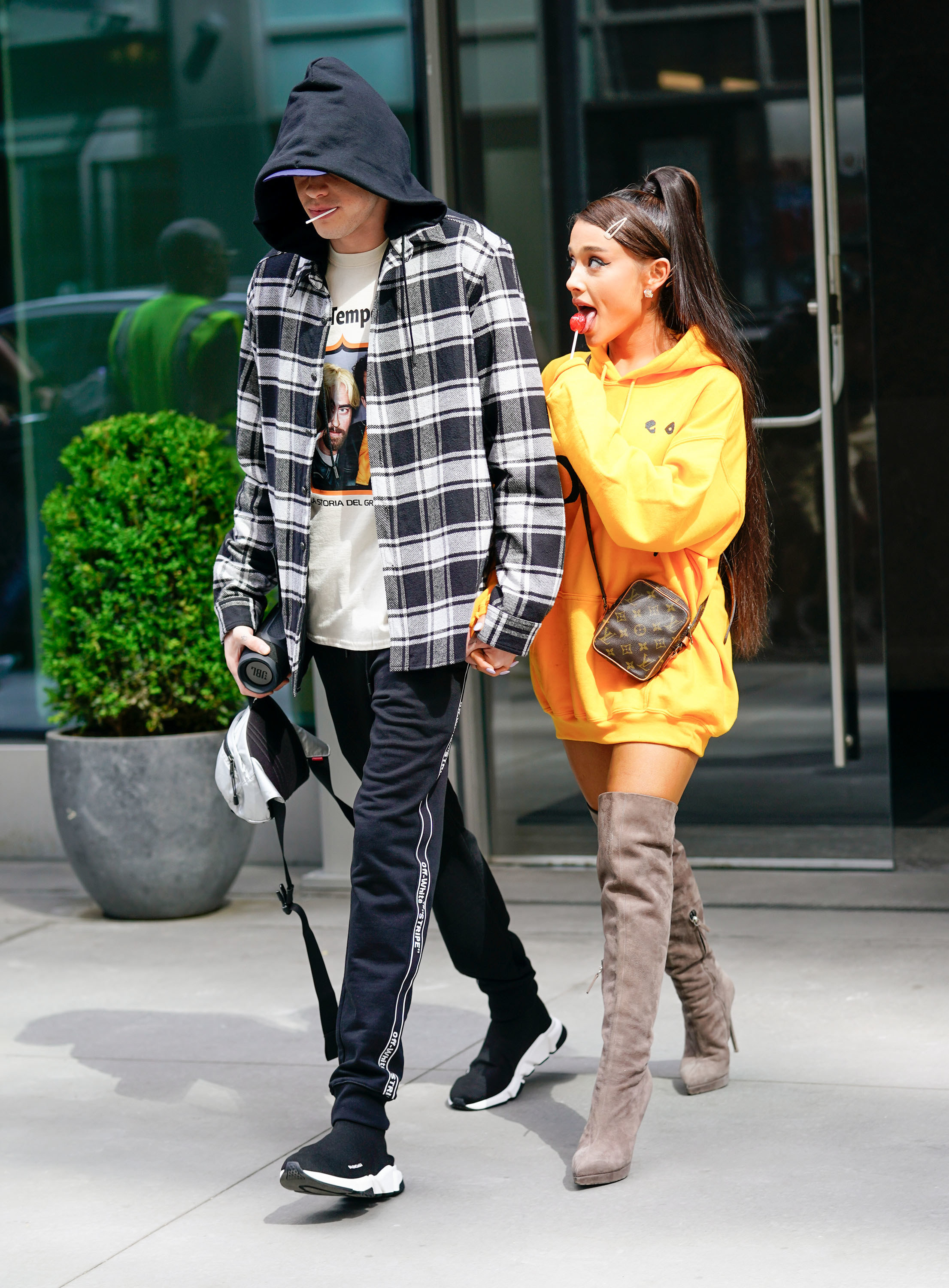 Well, while Kim doesn't quite go into the same detail with specific measurements, she does in fact hint that she's having the best sex of her life with Pete.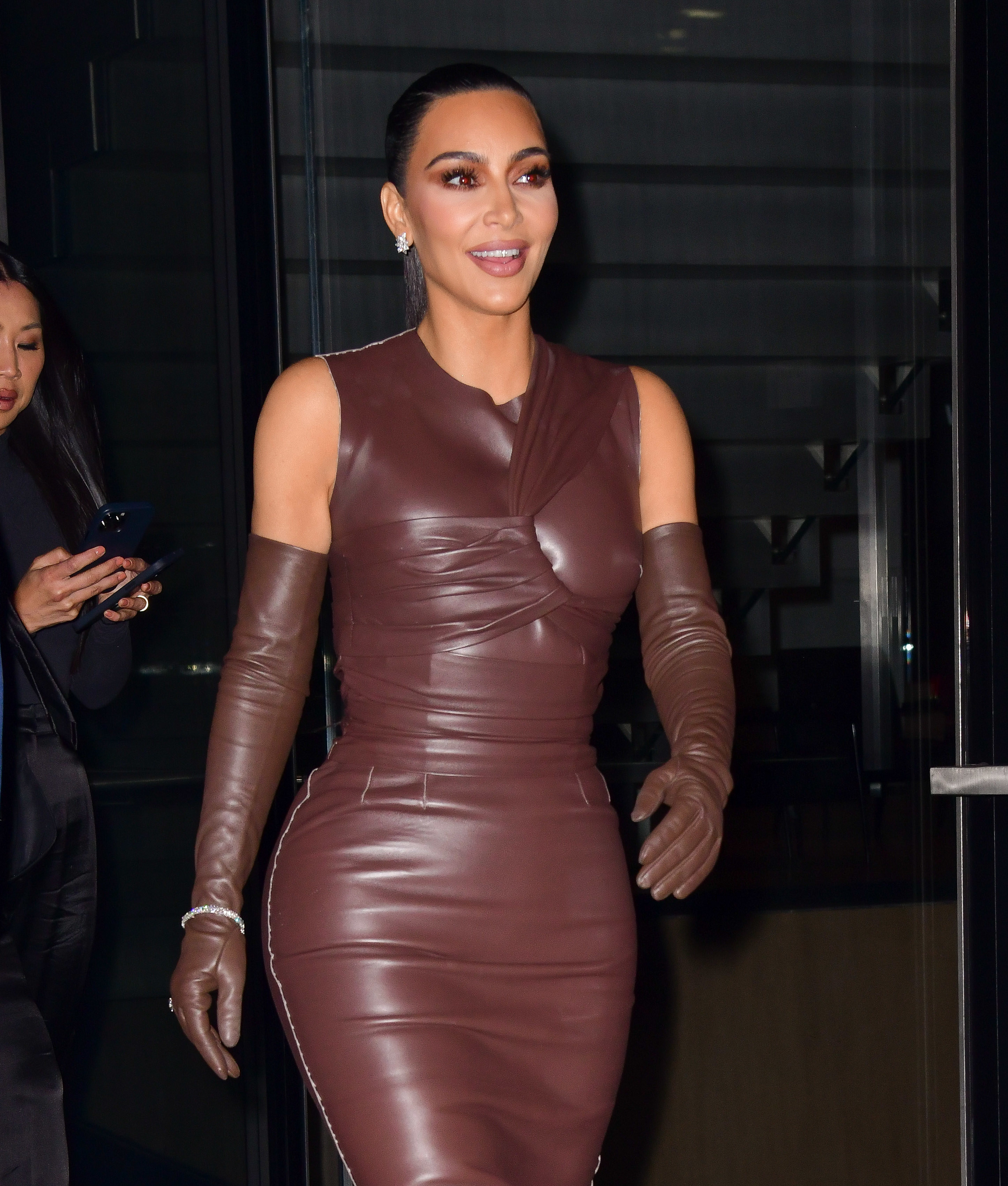 "When I turned 40, everyone said it's the best sex of your life," she tells her sisters. "Grandma kept on telling me, '40 is the best sex.' And I was like OK, I'm ready."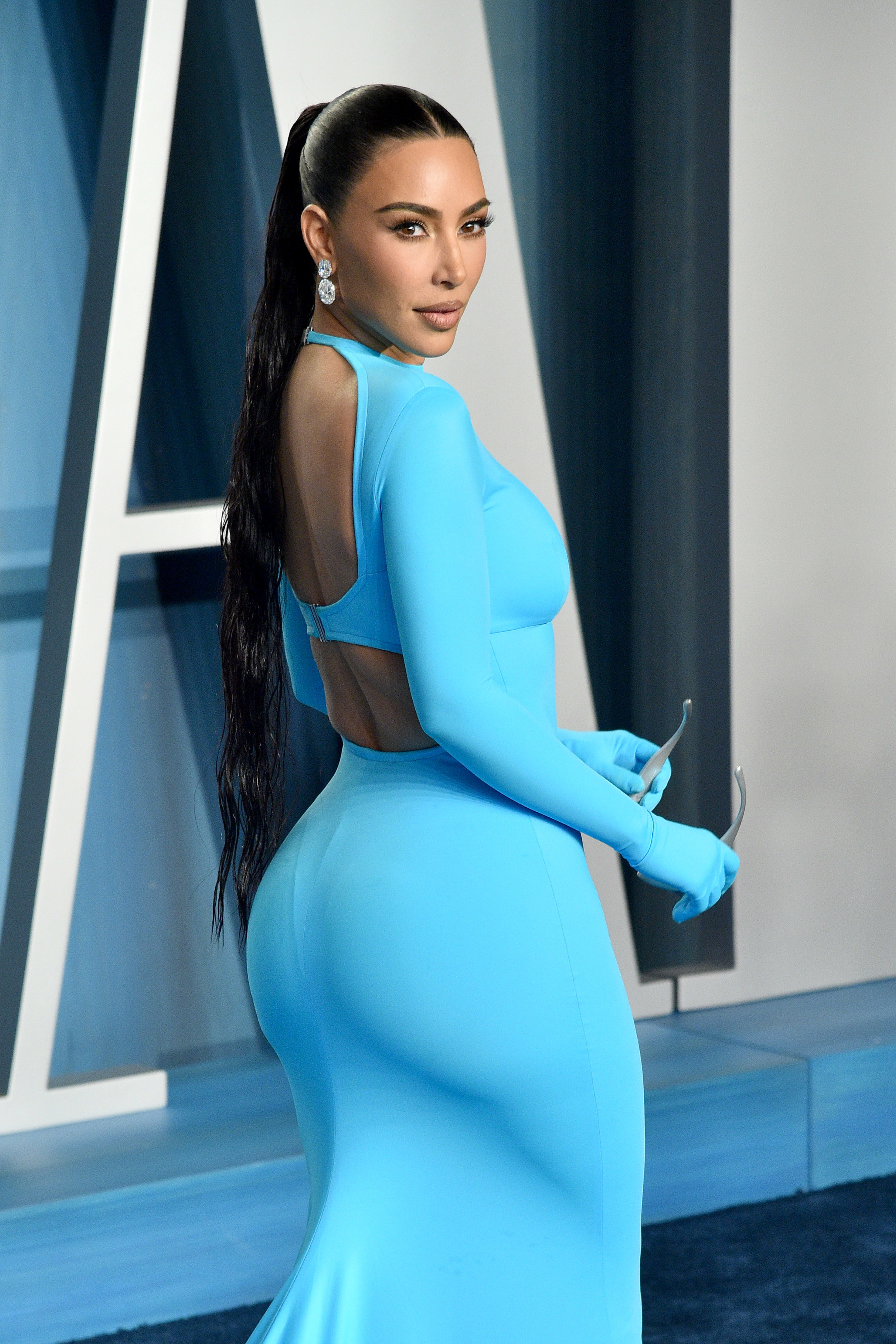 "And so far... " she trails off as she clicks her tongue and winks at the others, before bursting into a fit of laughter.
But away from the sex and BDE talk, which is a far cry from her usual conservative approach when it comes to discussing NSFW topics, Kim goes on to gush about all the other characteristics in Pete that she adores.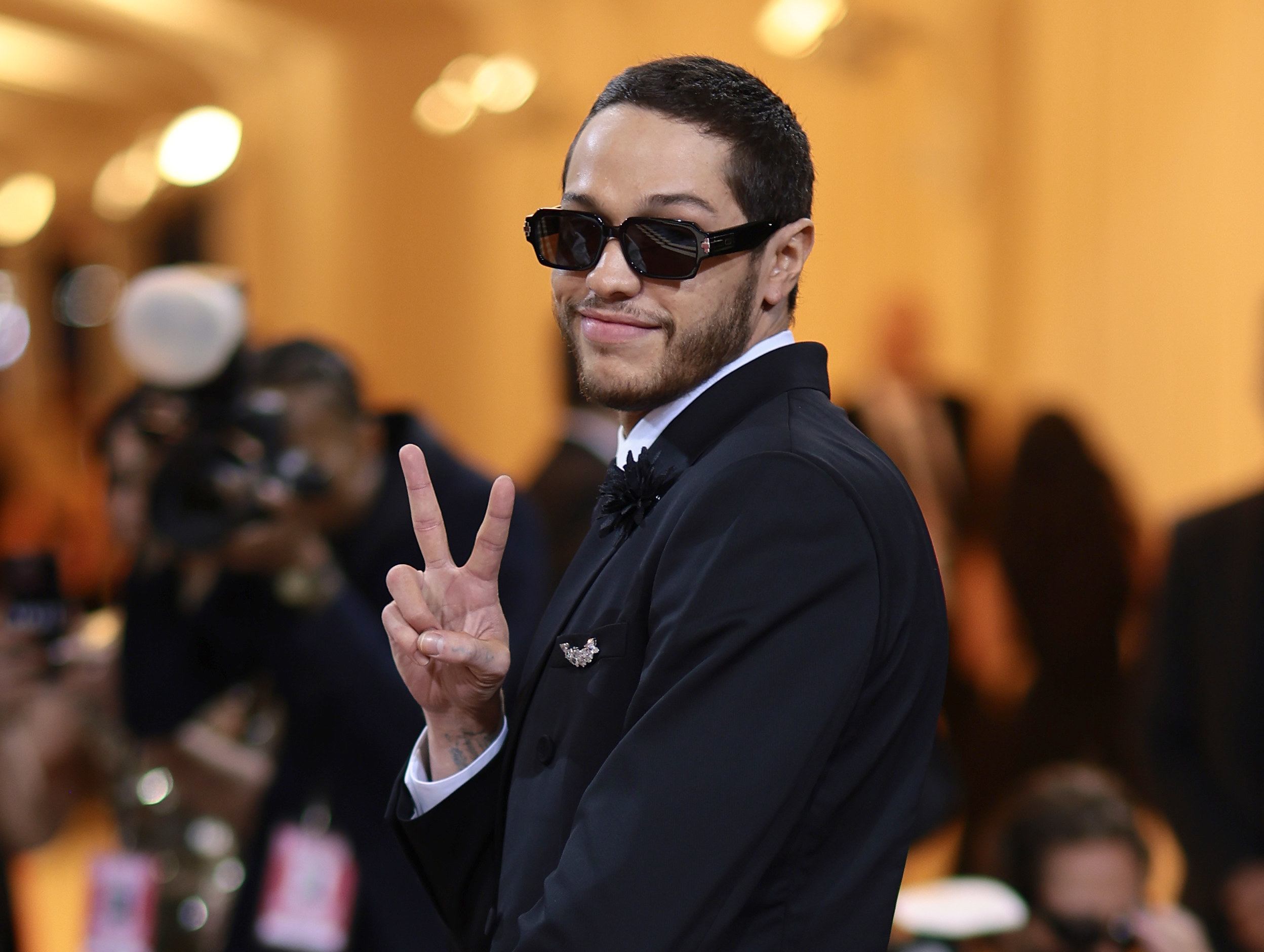 "Pete has got to be literally the best human being I've ever met," she says. "People always say, 'He's so funny.' ... That's like fourth on my list of why I like him."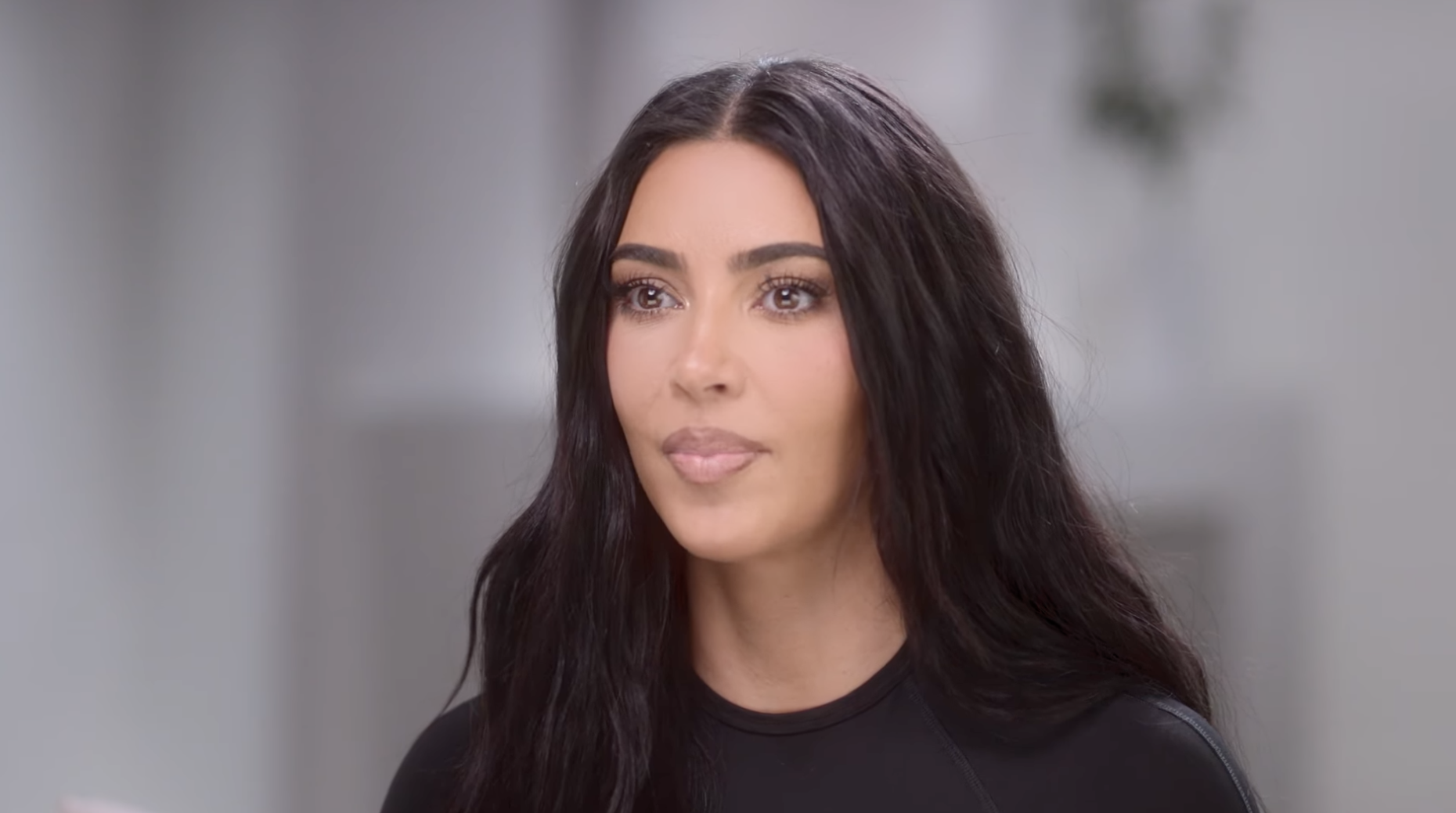 Listing a bunch of his qualities, Kim notes that Pete "always wants the best for people, can handle anything," and "always does it with grace." She adds, "He's really, really thoughtful and humble, and just so genuine. I would say the perfect word to describe Pete is 'genuine.'"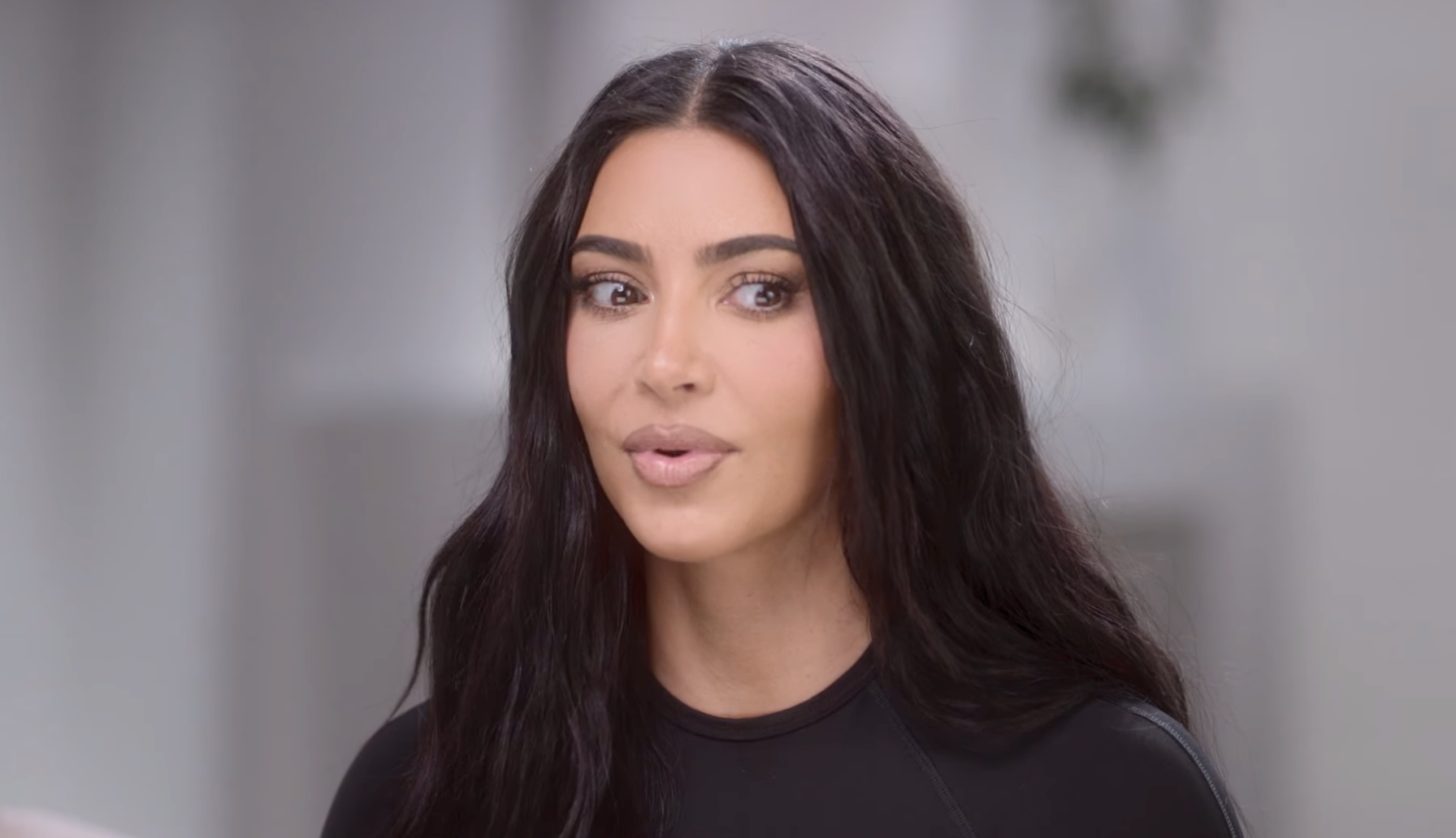 Kim goes on to detail that she's gained a "refreshing" new perspective since dating Pete and is really enjoying the little things — something that she previously expressed her desire for, after growing tired of her ex Kanye's extravagant gestures during their marriage.
"I mean, I just never knew you could be so happy just watching TV series and going to the gym," she says.
"I'm not chasing anything, and that is the best feeling," she adds. "Whether it's like at the beginning of your career — chasing fame, chasing money, chasing a relationship. Like, it's just all here."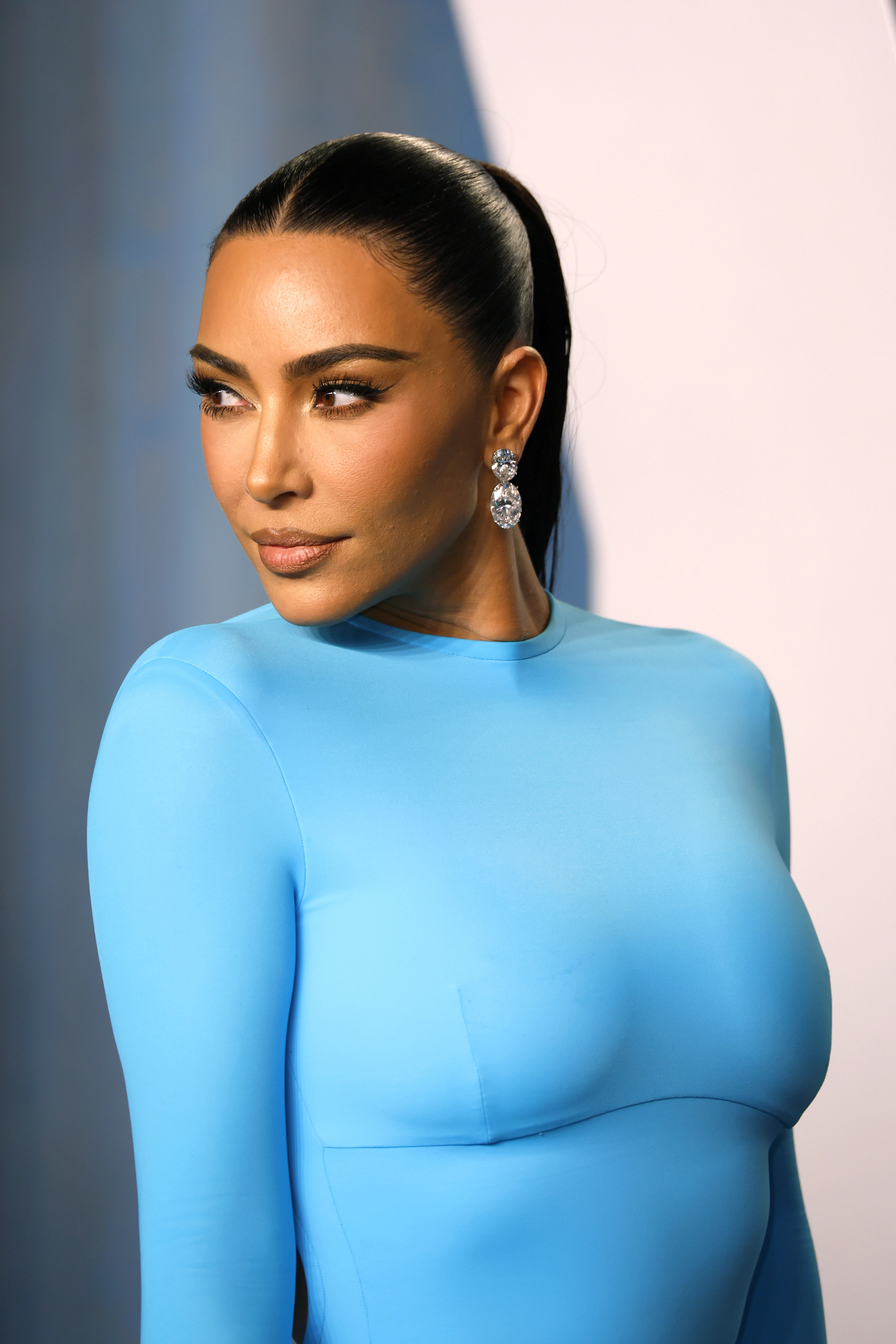 And Kim even gives an example of a small gesture from Pete that went a long way for her. "I had this big pimple on my nose, and I kept on complaining about this pimple," she recalls. "And one thing that we seriously have in common is we're obsessed with skincare and dermatologists and literally beauty products."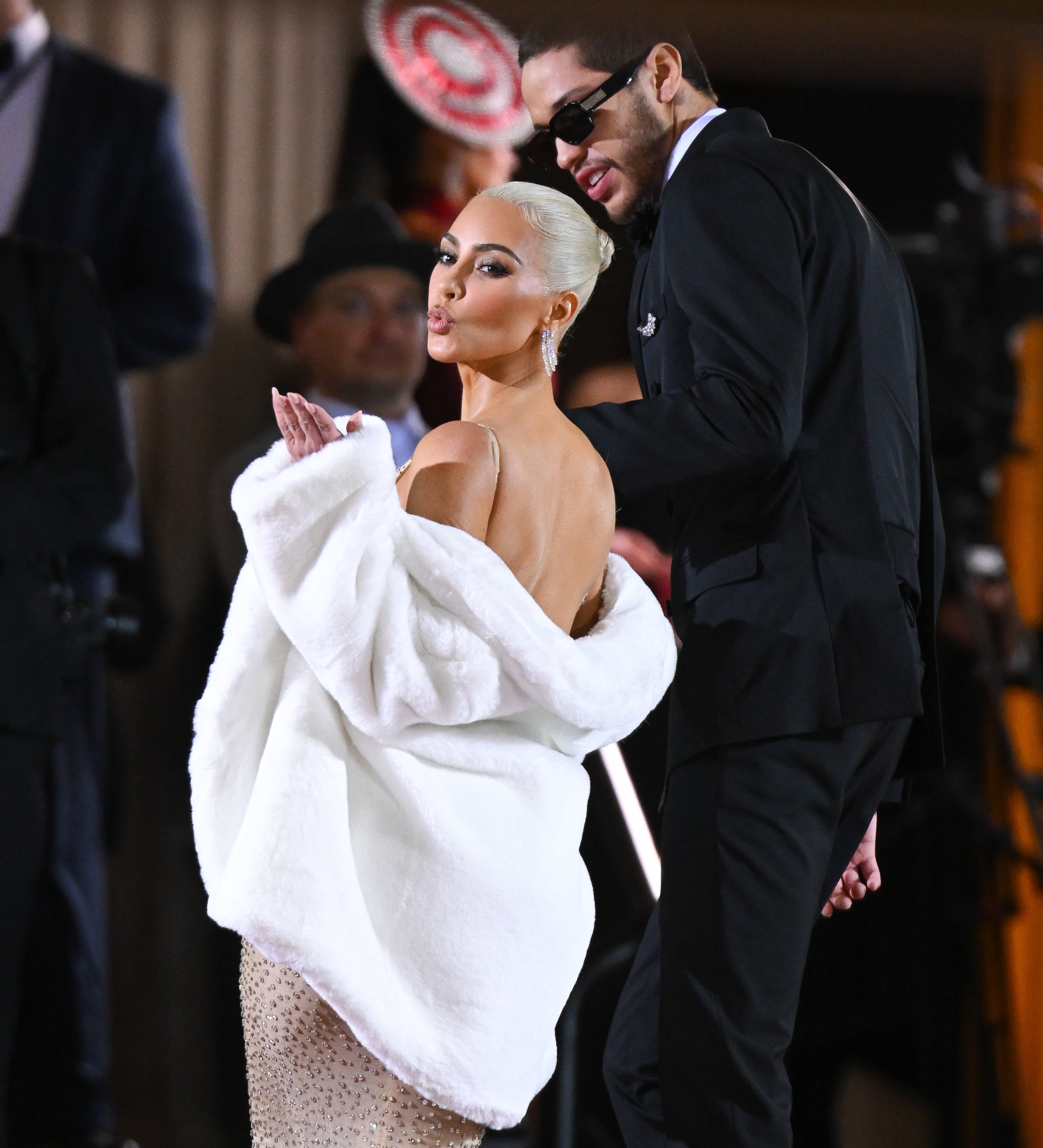 "I fell asleep at 8:30 — I was so tired," she adds. "And I woke up in the morning with dried pimple medicine on my nose. He put it on for me in my sleep 'cause he knew that I really needed it to go away."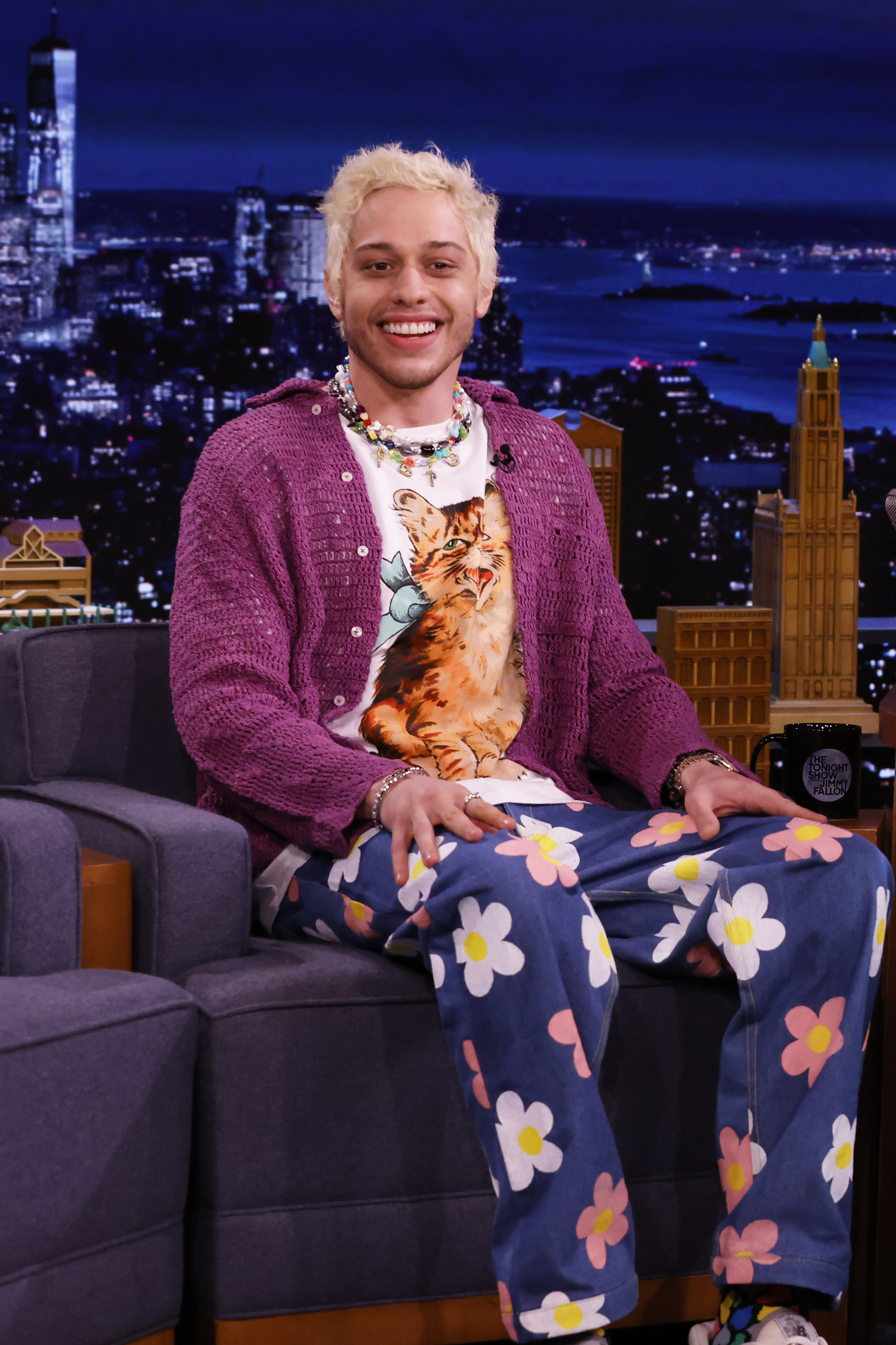 So it's safe to say that Kim and Pete seem happier than ever — something that fans have actually noticed in the mogul as the relationship has blossomed.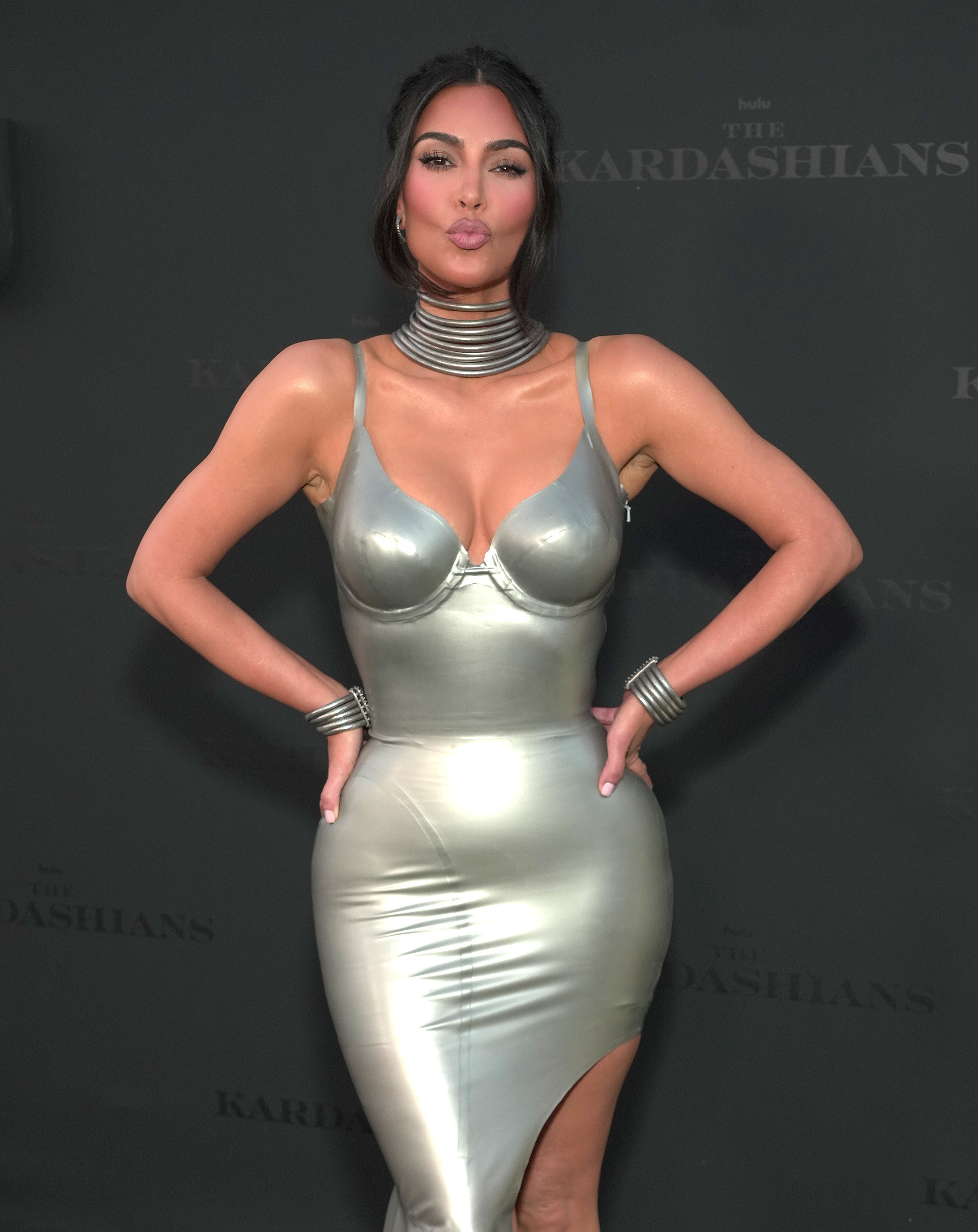 However, throwing another curveball, Kim also reveals that her close friend Megan Fox had actually unknowingly intervened with her and Pete's romance before it even began, as she previously told the comedian that he had no chance with Kim.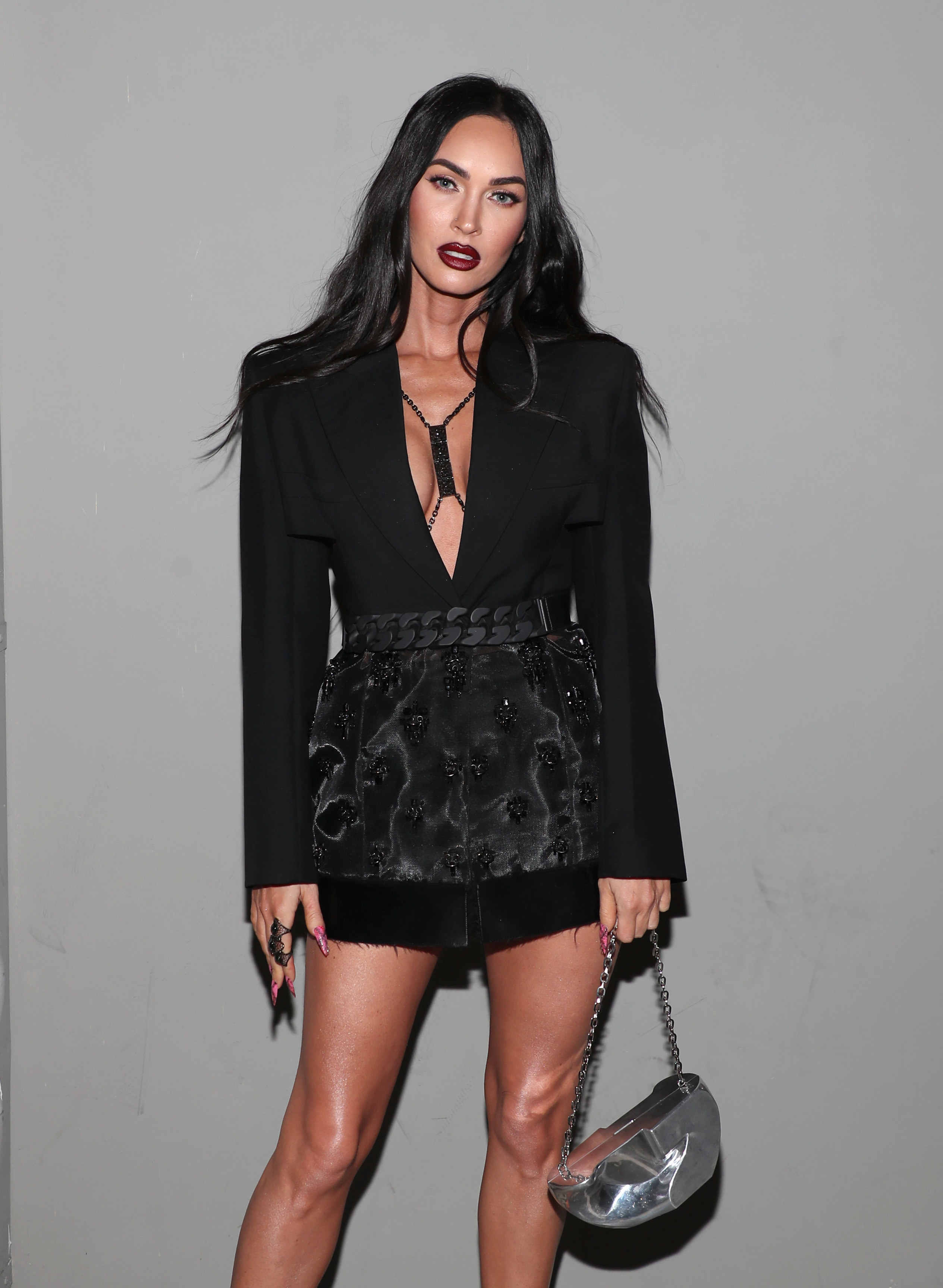 If you didn't know, Megan is engaged to Machine Gun Kelly, who is super-close friends with Pete. And it turns out that the comedian had previously asked Megan and MGK for Kim's number before they got together, though was bluntly denied by the actor.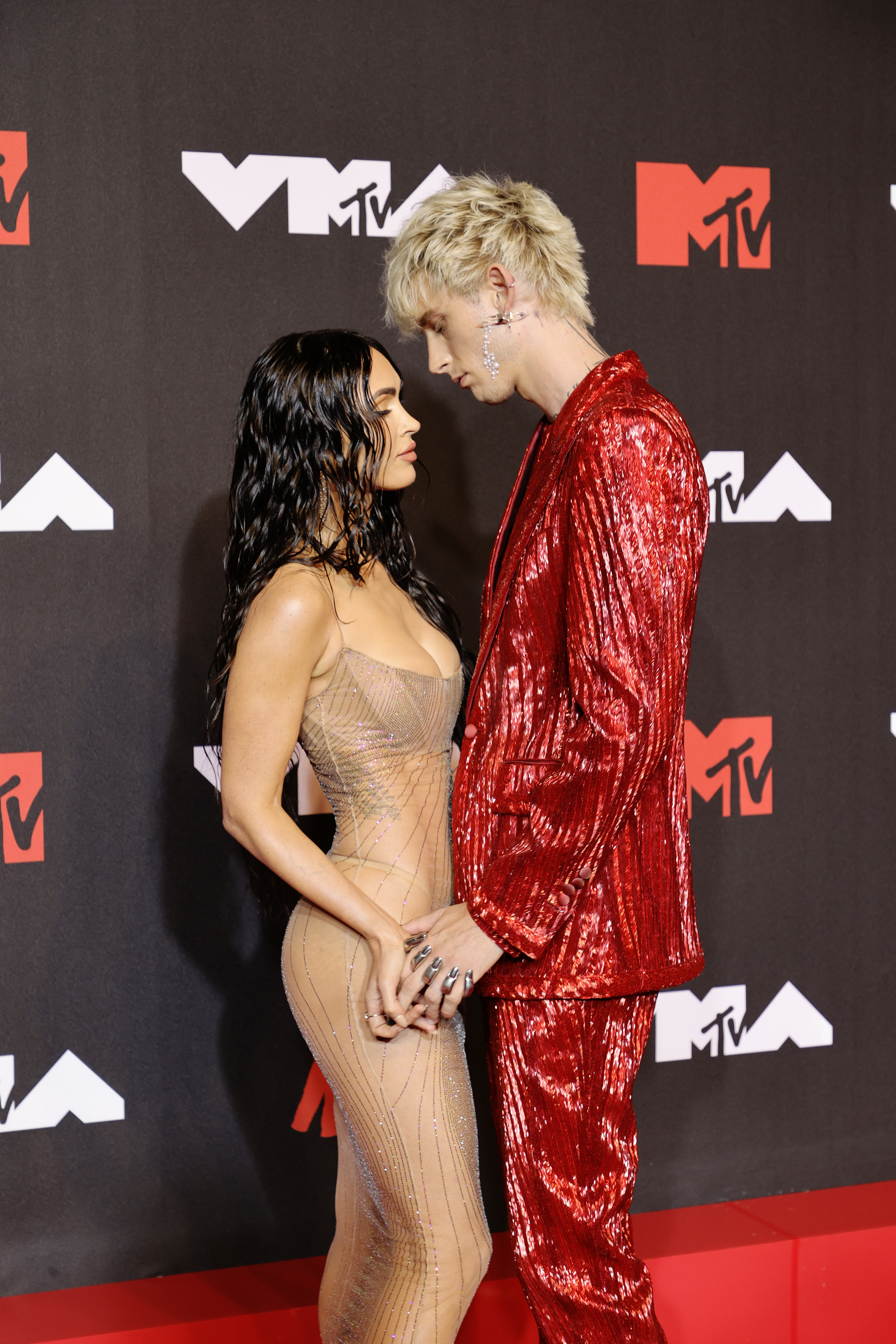 "After we got together and it was like a thing, Megan Fox texts me and is like, 'Is this shit for real? Because he asked me for your number months ago,'" Kim says.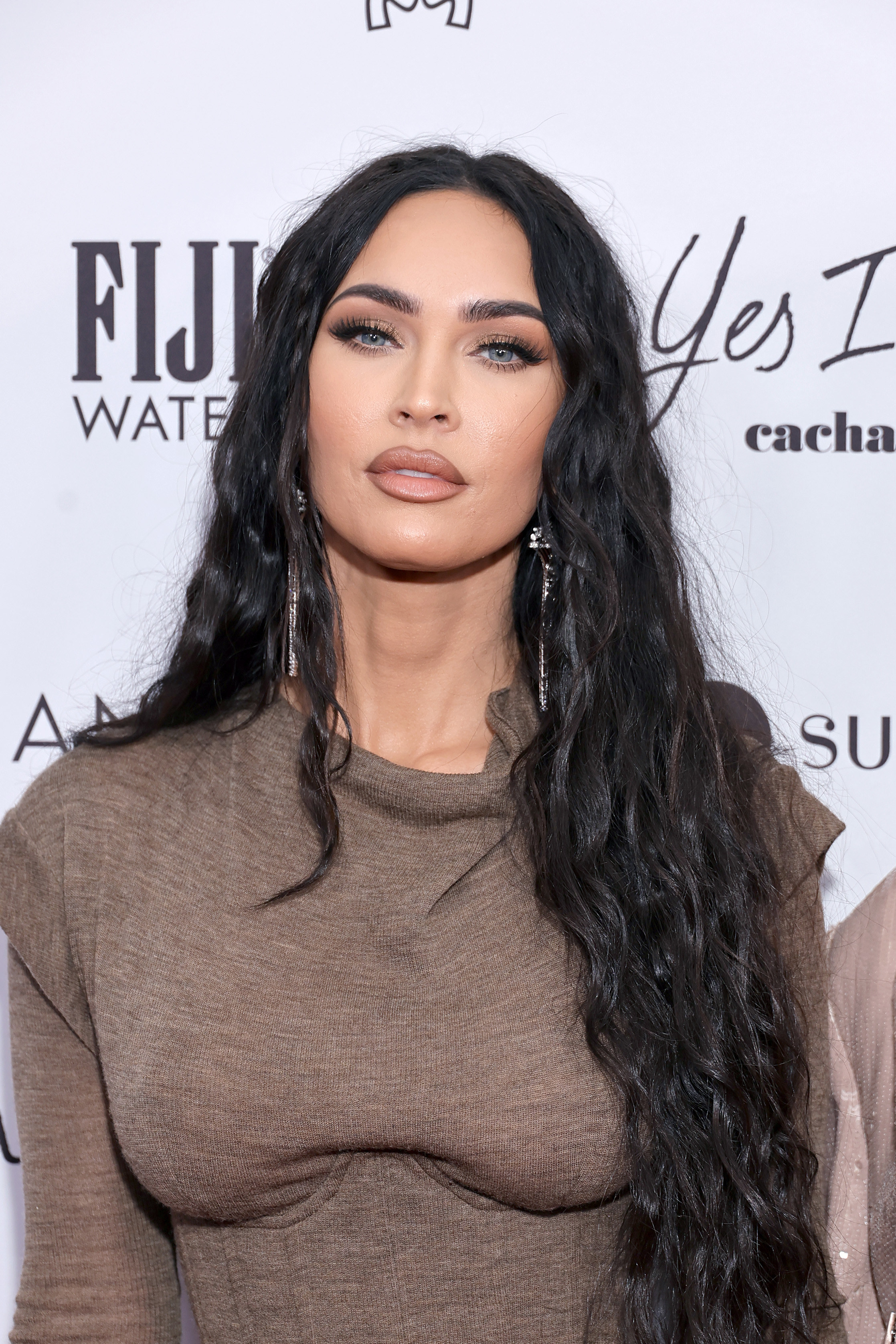 Kim recalls Megan telling Pete, "Dude, you have a better shot of me and MGK getting eaten by crocodiles than you ever getting her number. Never gonna happen, do not ask us."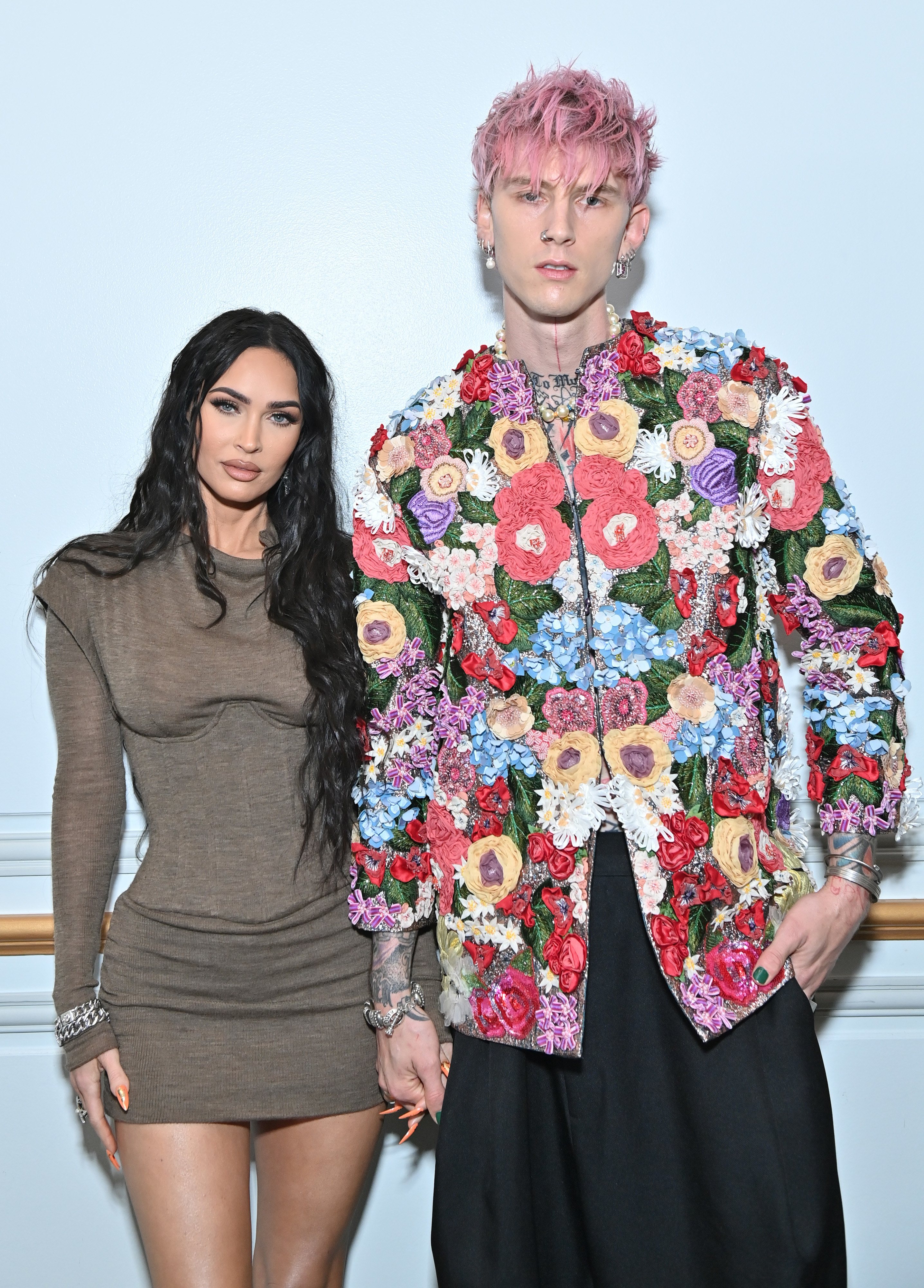 But of course, things ended up working out pretty perfectly for the pair. If it's meant to be, it'll be!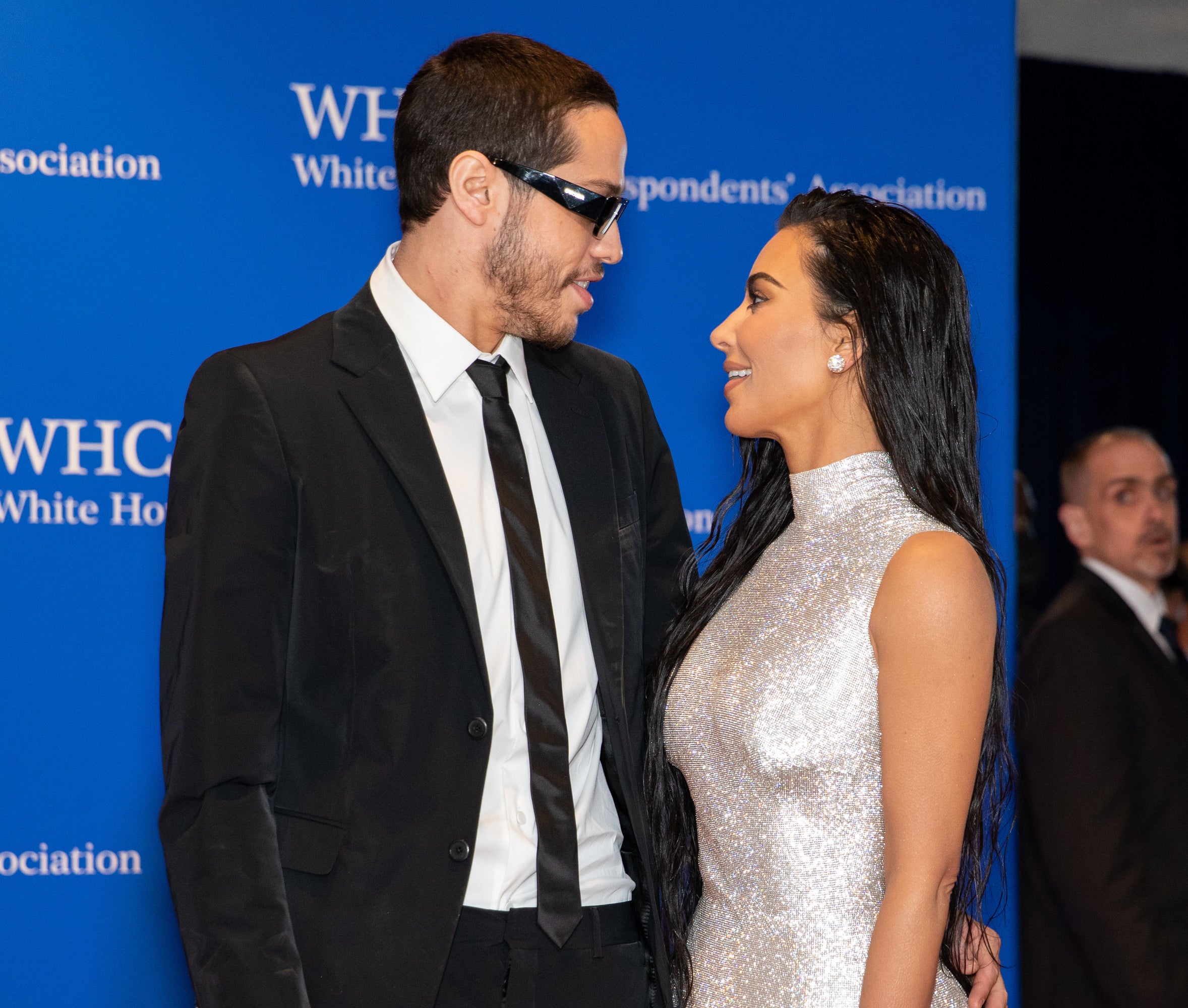 You can watch this episode of The Kardashians now on Hulu, or Disney+ internationally. The next episode will be released on June 9.