It has been almost eight months since Kim Kardashian and Pete Davidson began dating, and their romance was kept incredibly private from the start.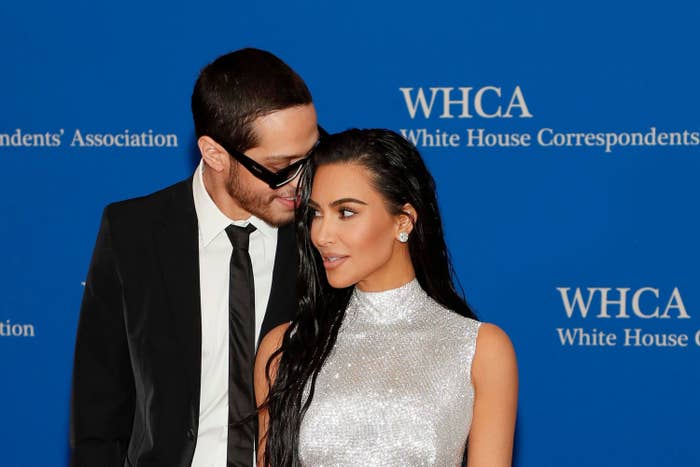 In fact, the couple didn't even go Instagram official until March of this year, when Kim sneaked two photos of herself and her new beau into a carousel post.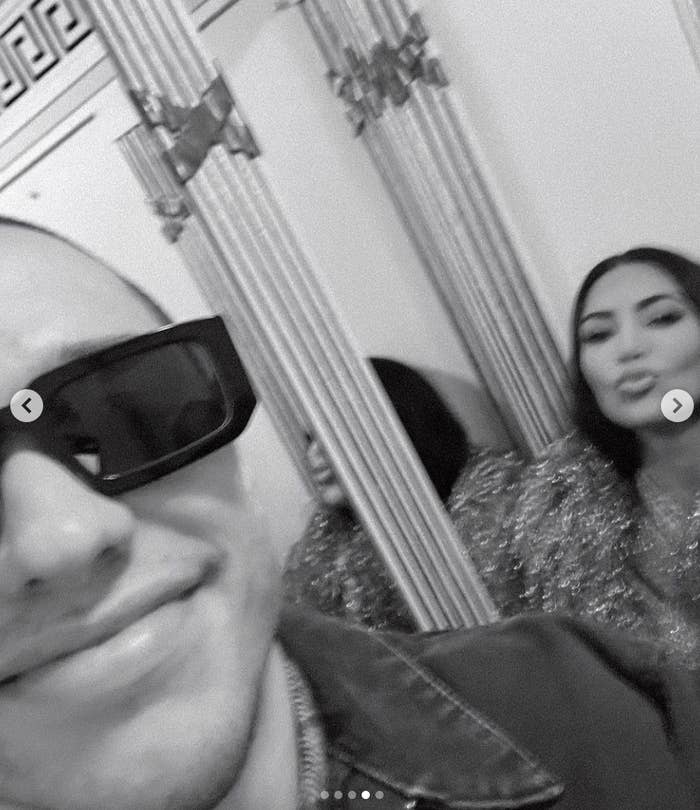 Since then, public acknowledgments have been few and far between, with Kim only occasionally posting about her new boyfriend, and Pete having no social media presence of his own.
However, they made their red carpet debut at the end of April at the White House Correspondents' Dinner. A couple of days after that, they were together at the Met Gala, which is when Kim showed off a new platinum blonde hairstyle.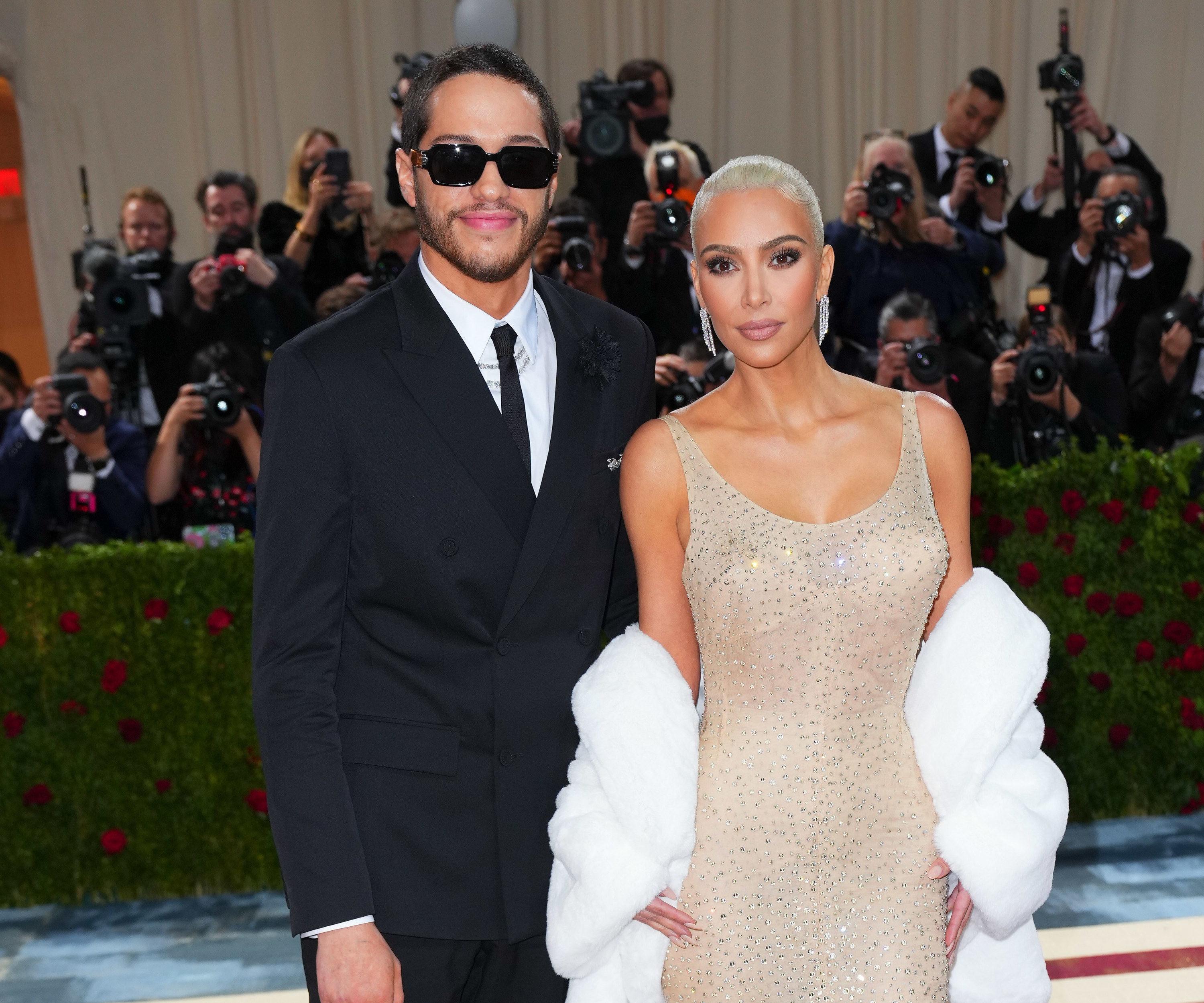 And her hair appears to have marked a fresh milestone in their relationship, with Pete now bleaching his own 'do to match his girlfriend's.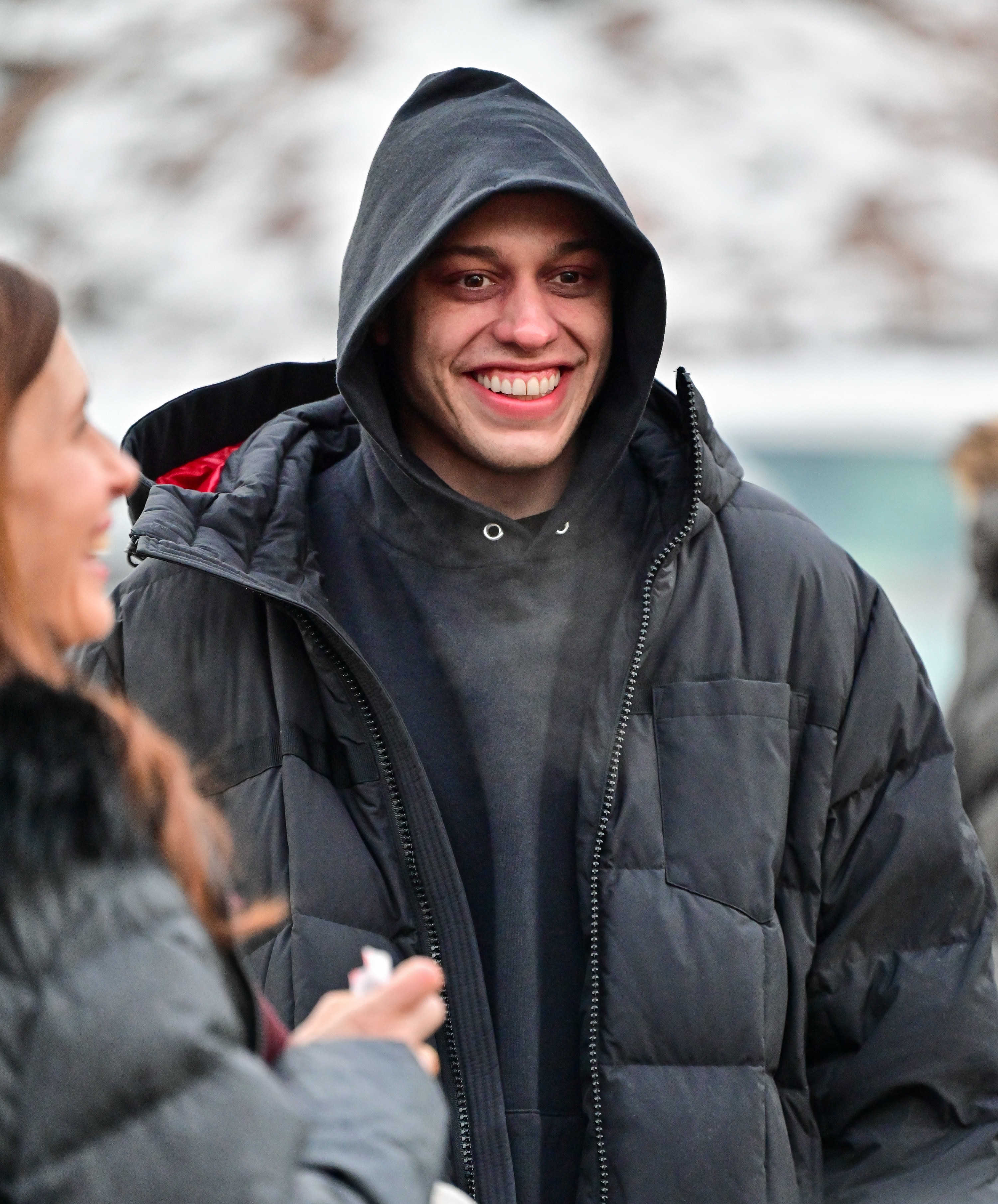 Kim and Pete debuted their new his-and-hers looks on her Instagram story on Sunday, with Pete swapping his natural brunette hair for a blond hue that matches Kim's.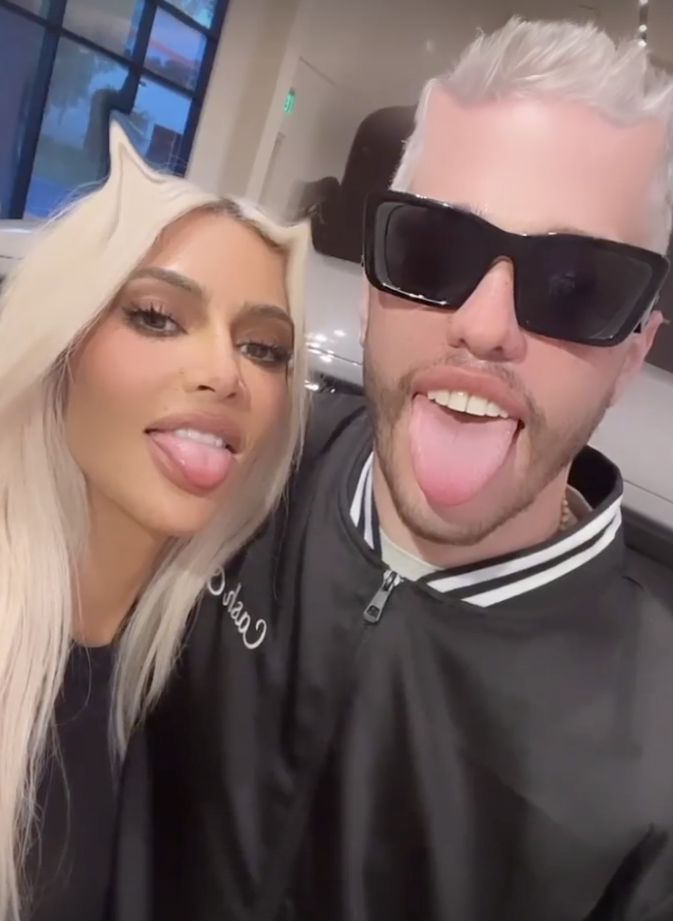 And the two also took the opportunity to indulge in some good, old-fashioned PDA while they were filming, with Pete leaning in to kiss Kim in the videos.
The pair began by playfully sticking their tongues out at the camera before Kim pouted her lips, which Pete took as an invitation for a kiss.
She smiled happily after the smooch, and in a second black-and-white video, they stuck their tongues out again.
In the final video, Pete is laughing as he affectionately nuzzles into Kim's head, Kim is also giggling while gazing at the camera.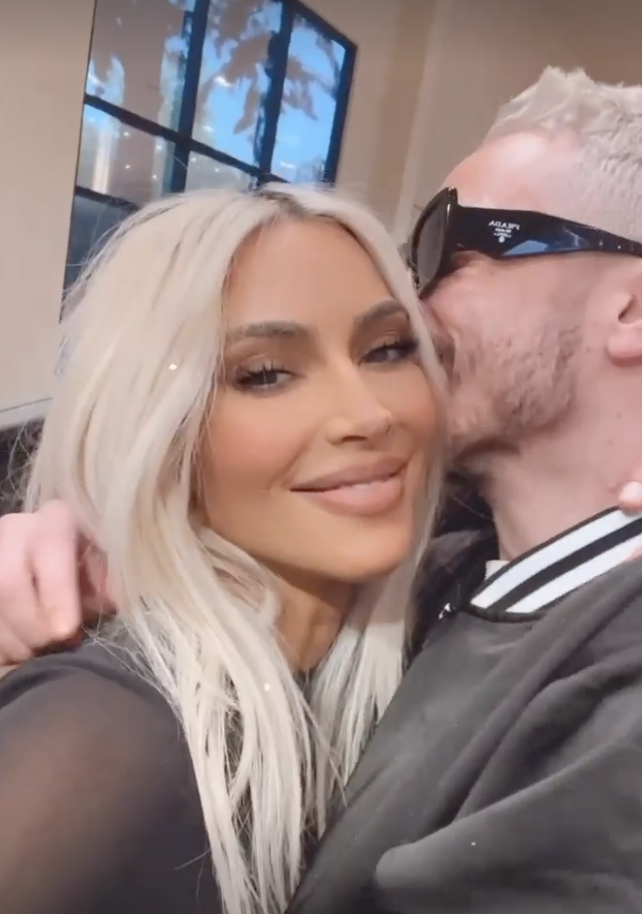 While the videos definitely gave fans a welcome insight into Kim and Pete's typically private relationship, some couldn't help but laugh at the posts as they pointed out that Kim appeared to be staring at herself in her phone's camera while Pete was showering her with affection.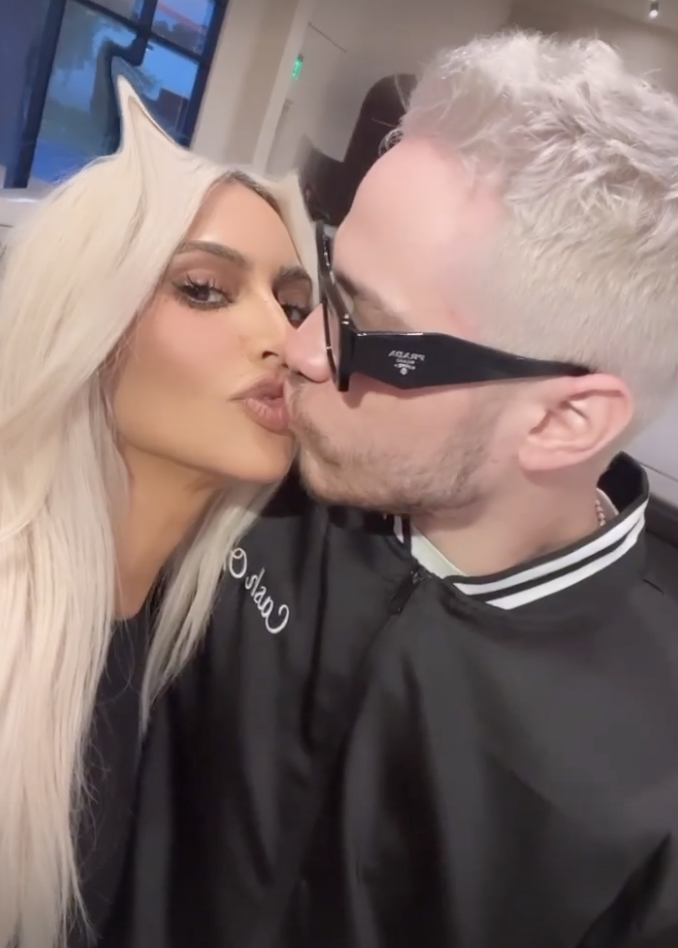 "Seeing her make 😍 at her own reflection and then remember he is there too 😭😭," one person commented on Reddit. Another added: "She was too focused on the camera to kiss him back. Yikes…"


Others felt like the "intense eye contact" was inviting them into the kiss, which made them feel uncomfortable. Someone said: "Yeah I had to look away. Like, I didn't ask to be part of this kiss, stop making eye contact with me 👀"

One more echoed: "Why is she making such intense eye contact with us?? Girl focus on your man 😭😭😭"

Another person joked: "She has no idea who's she standing next to she's so obsessed with staring at herself."

This is not the first time that Kim has been accused of being fixated on her own reflection, with it previously being claimed that a production crew had to move a monitor during an interview with Kim because she kept looking at herself instead of the hosts.
He said at the time: "Let me tell you about Kim Kardashian. She is a very, very special human being. I know this because we actually interviewed her on The Project. We had her on the desk and we interviewed her."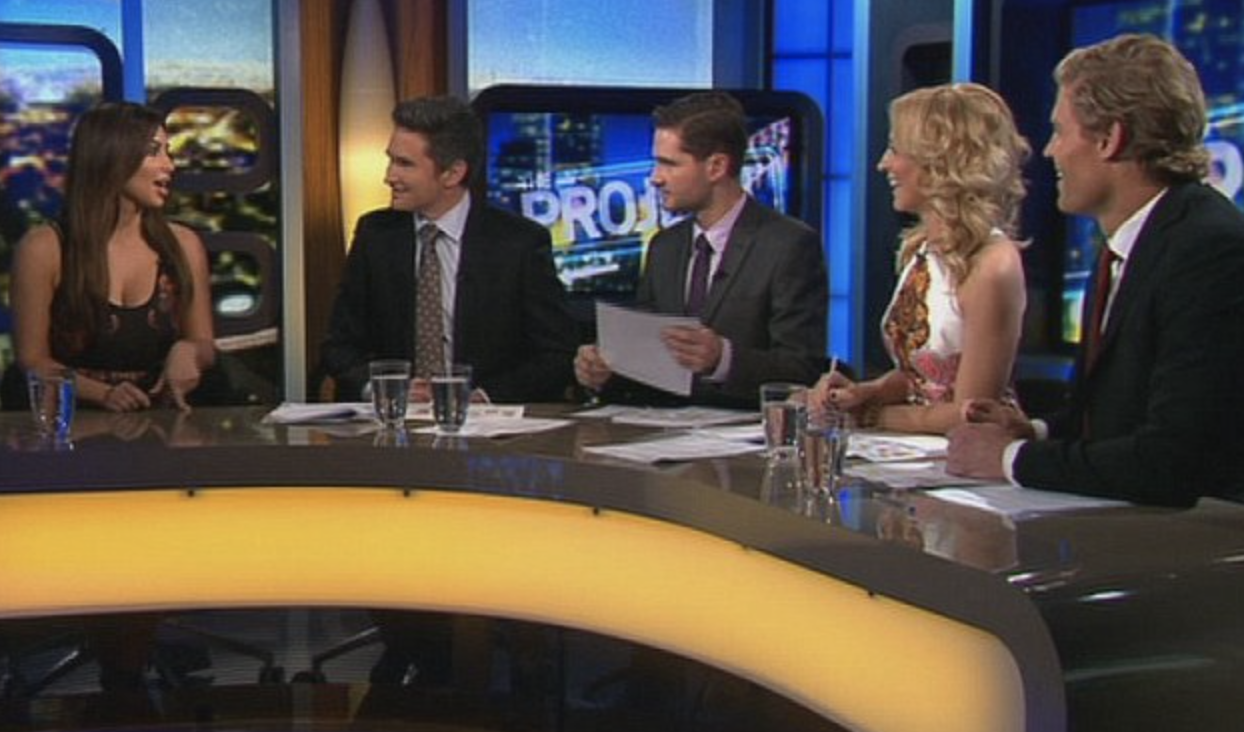 "And we're about one or two questions in and all of a sudden I can see there's a commotion amongst the floor managers," he continued. "They're sort of running around and moving things around. I thought, 'I wonder what's going on there?'"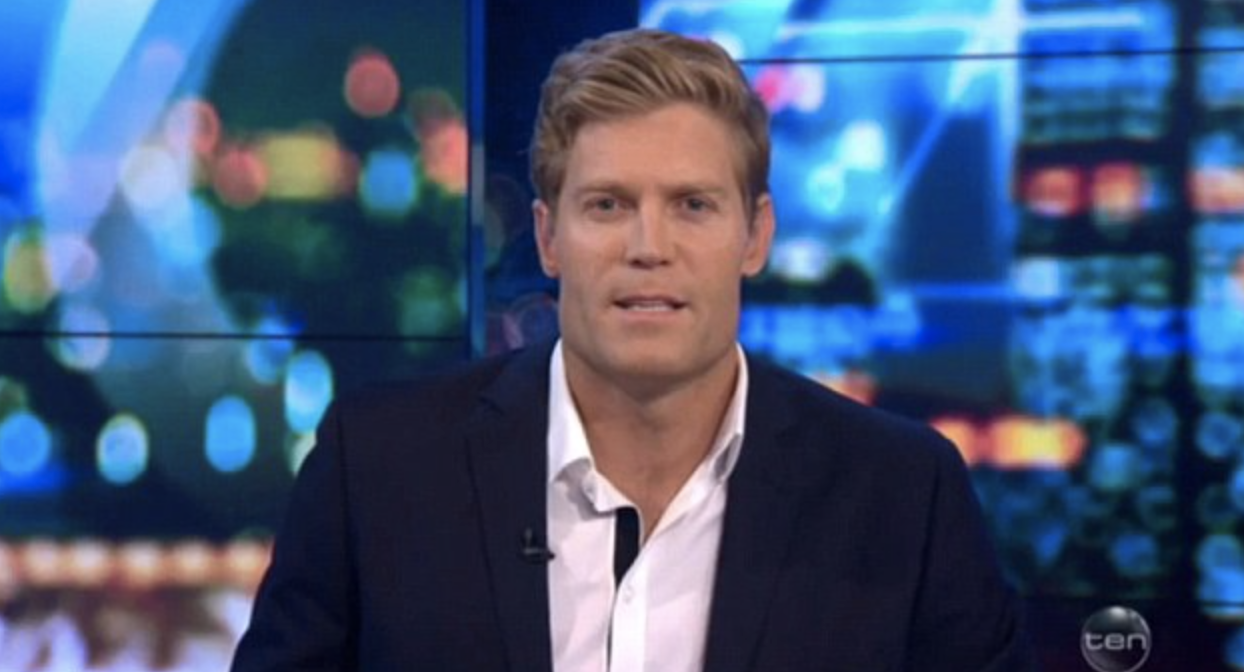 After the interview, Chris said he asked crew members what had happened. He explained: "They said, 'I can't believe you didn't notice, but for the first half of the interview her eyeline was down and to the right.' And I said, 'Yeah, I saw that, I just thought she was nervous.'"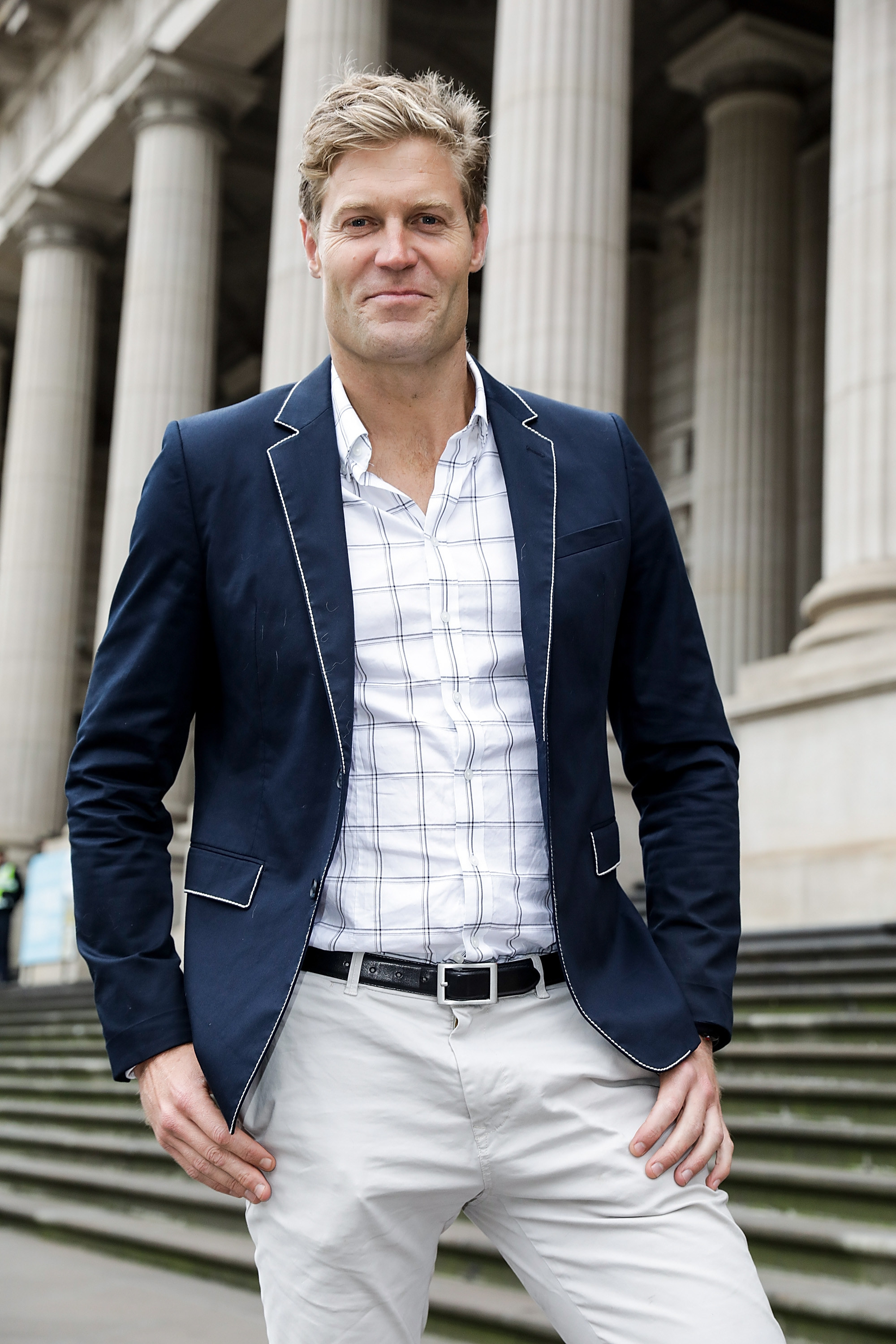 "And they said, 'No, no, no. We had to move all the monitors and turn them around because all she was doing was looking at herself the entire interview,'" Chris said. "And after they did that she actually looked at us for a change."
While admiring her own reflection may not be anything new for Kimberly Noel Kardashian, the excessive PDA with Pete is certainly out of character.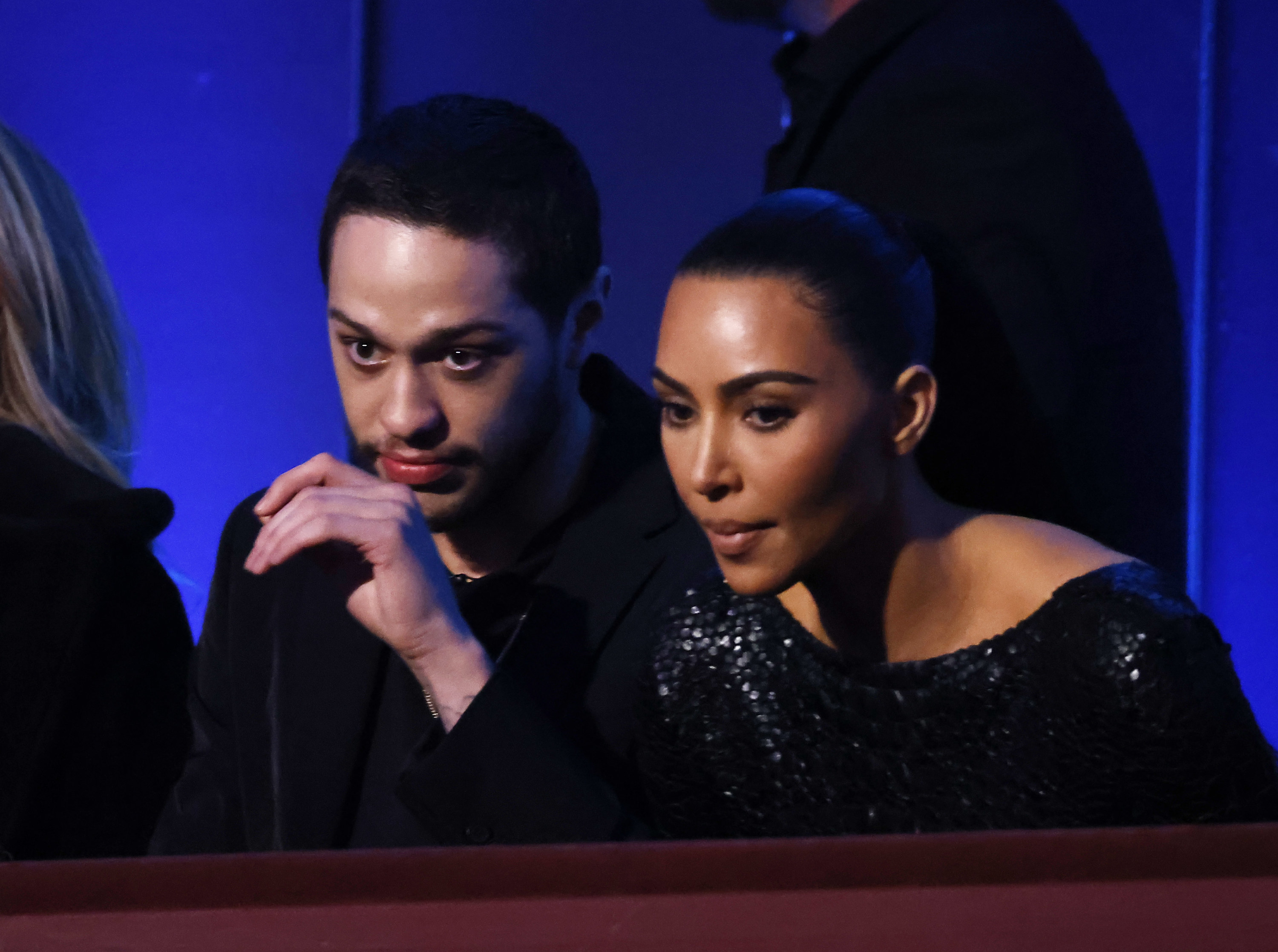 In fact, the videos seemed much more characteristic of something that her sister, Kourtney Kardashian, would post after she became renowned for her over-the-top public displays of affection with her now-husband, Travis Barker.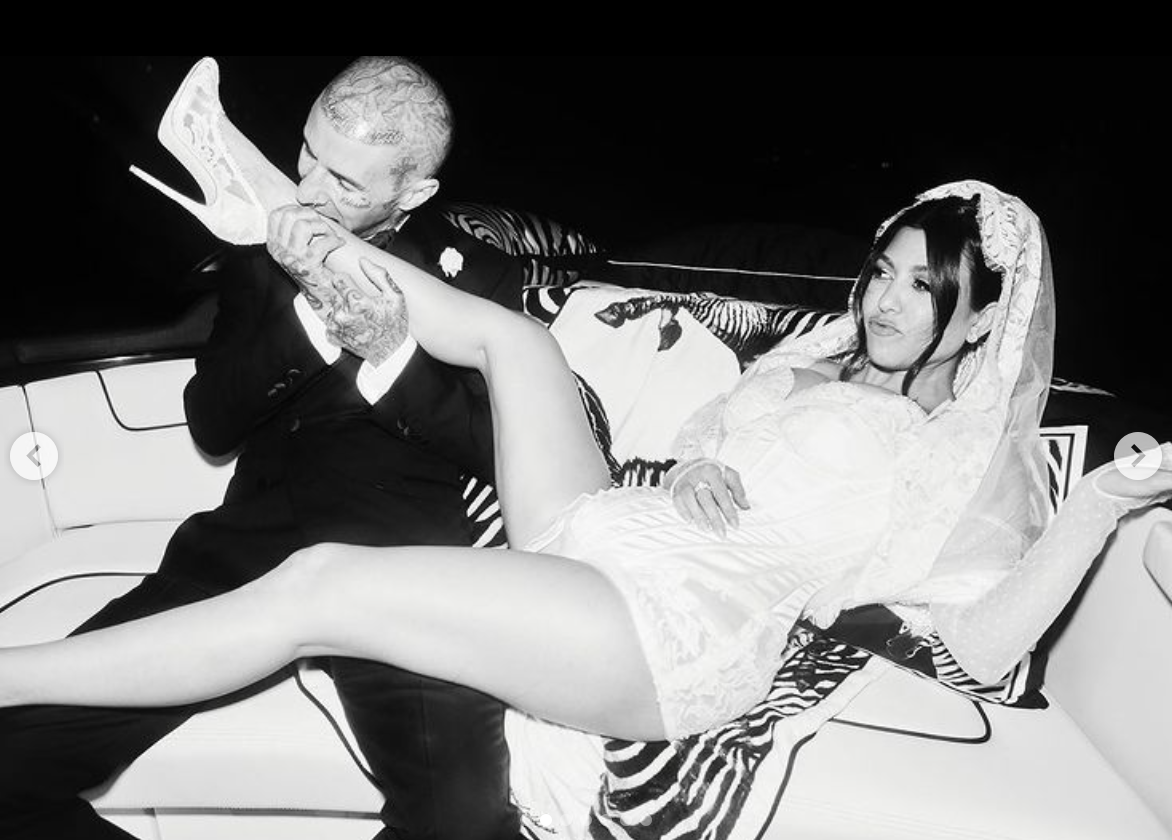 Fans were quick to pick up on this comparison, and even accused Kim of trying to copy Kourtney and Travis in her new relationship.
Reacting to the Instagram posts, one person wrote: "I can't help but wonder if she would be doing this if Kravis didn't exist."
Another agreed: "It just feels so performative," to which someone replied: "After this whole Kravis wedding..I can sense the 'I'm gonna do it (the PDA) better than you' to Kourtney."
One more added: "Awkward. Trying to komPETE with Kourtney."
The constant kissing, cuddling, and fondling has been a source of contention throughout Kourtney and Travis's relationship, with her family expressing their discomfort over it in their reality show The Kardashians.
Kourtney's two youngest children, Penelope and Reign, were also caught on camera begging them to "stop kissing in French" during a family dinner.
Meanwhile, this isn't the first time that Kim has been roasted in the past week, with the star being ridiculed after she posted a video of her latest business venture to Instagram on Tuesday.
In the clip, she proudly revealed that she is the new "chief taste consultant" for plant-based food company Beyond Meat, which makes meat alternatives. She spoke about how delicious the food was while seemingly tucking into a vegan hamburger, meatballs, tacos, a sausage, and chicken nuggets.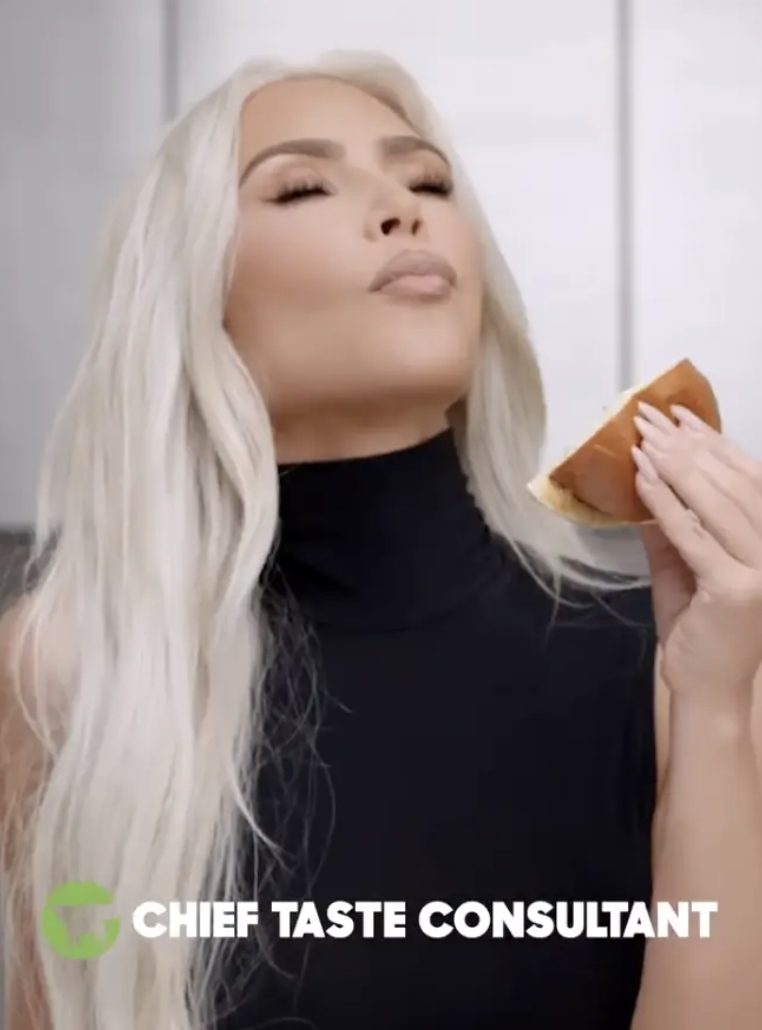 But viewers accused her of only pretending to eat the food as they noticed the strange editing choices in the video, with the camera cutting just before Kim put any of the food in her mouth and resuming once she was chewing.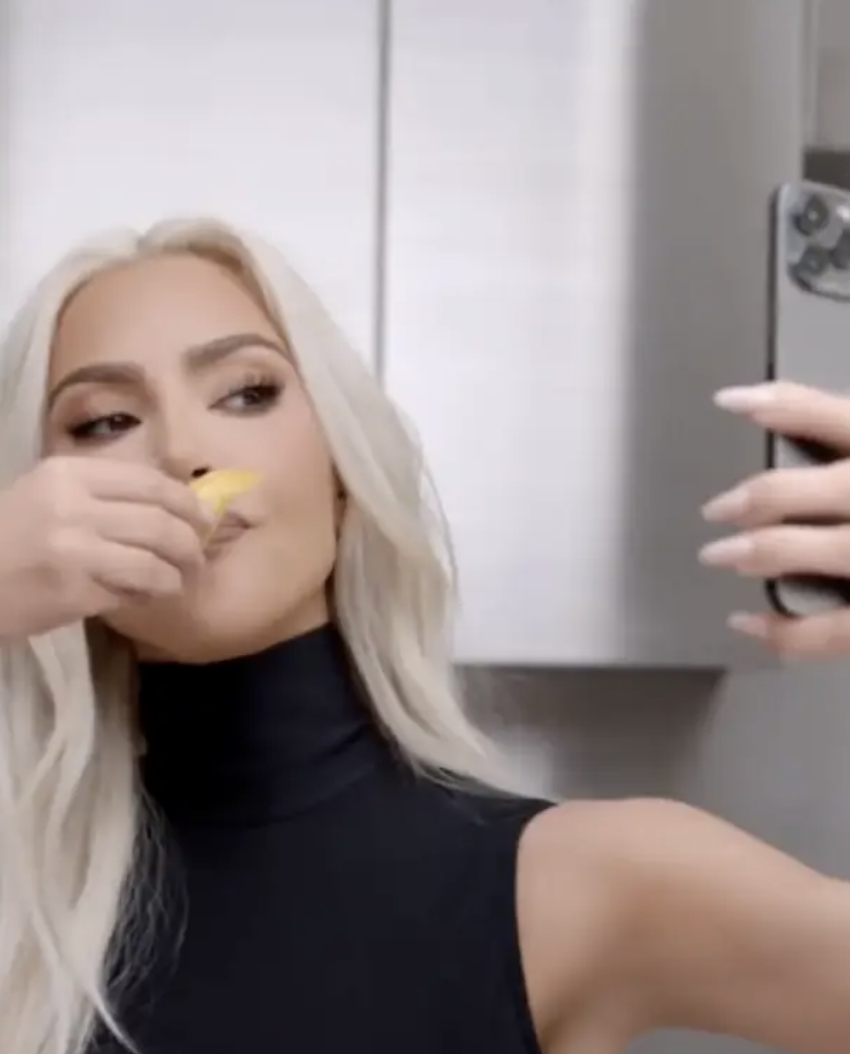 There were also no bite marks on the food that she'd supposedly eaten. Kim's followers wasted no time in calling her out for fake-eating in the comments, but she has not publicly responded to their claims.