Legally single and living her best life, Kim Kardashian is back!
As I'm sure you'll know, it's been a pretty turbulent year for Kim. After filing to split from Kanye West back in February 2021, their messy divorce proceedings only got more and more complicated as time progressed.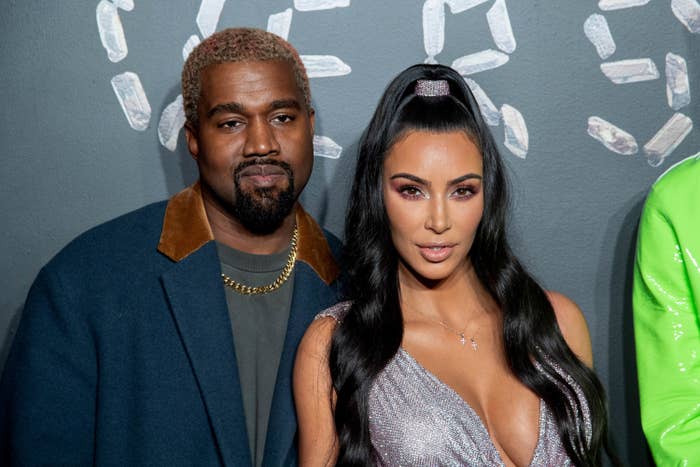 But, at long last, her request to formally end their marriage was approved in court earlier this month, marking a huge turning point for the mom of four.
In her first talk show appearance since the milestone, Kim dropped by The Ellen DeGeneres Show to lift the lid on life as a single lady. And despite the chaos of the last few months in particular, she seems more refreshed than ever.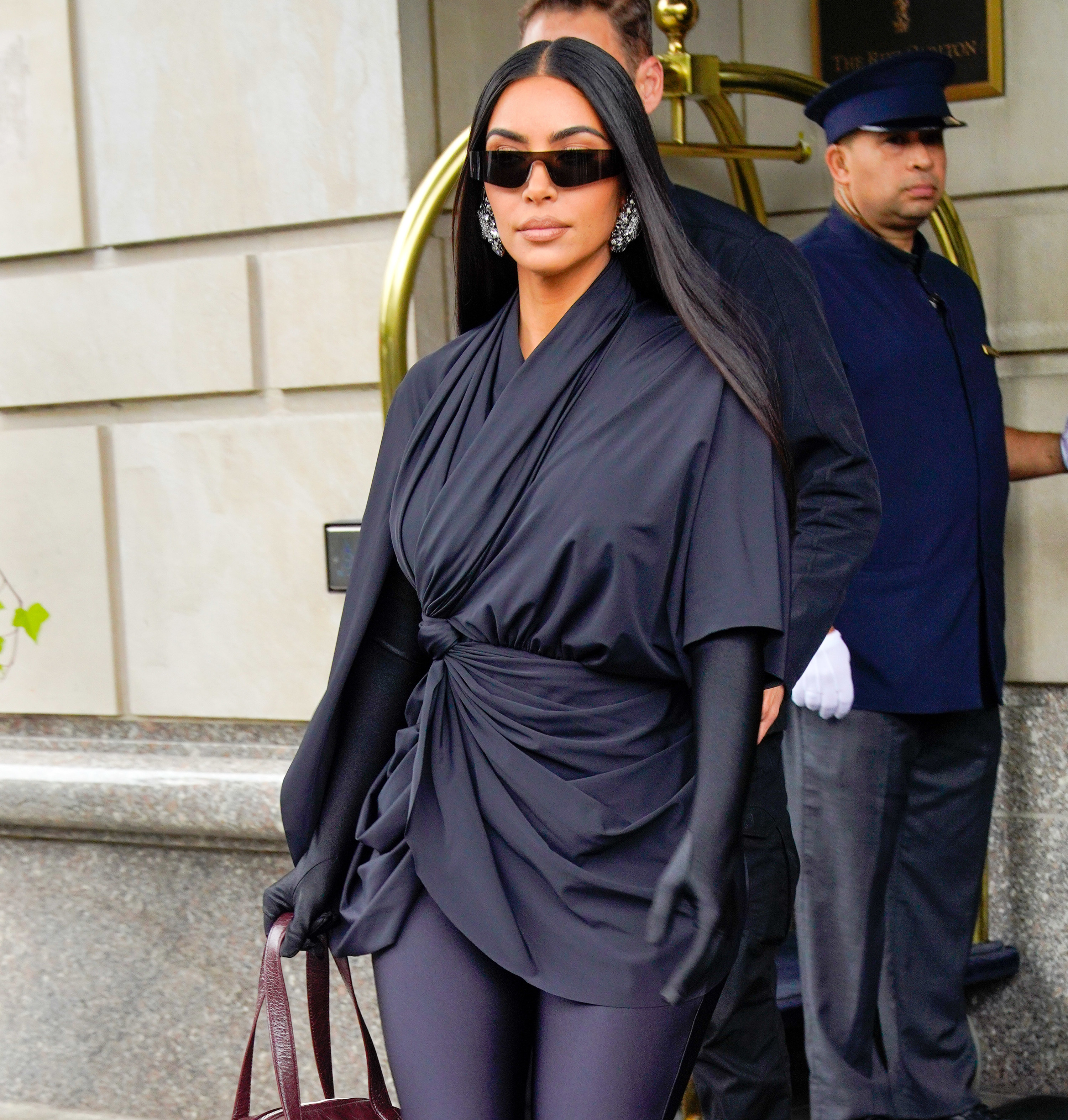 From the moment she sat down, one topic Ellen was eager to hear about was Kim's brand-new relationship with Pete Davidson. And as you might be aware, the unlikely duo recently marked a pretty special milestone.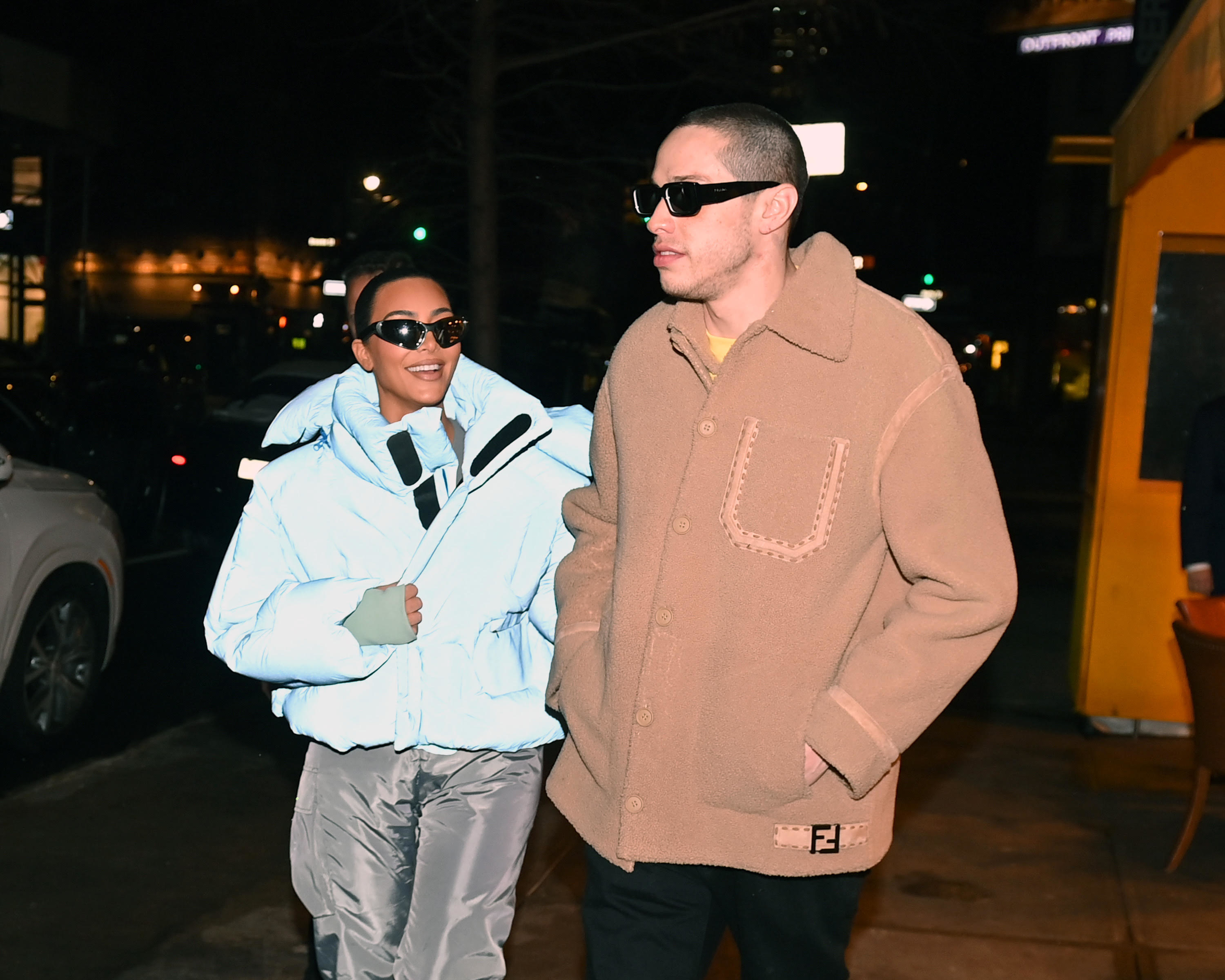 "I guess it's not official until you post," Kim joked about going Instagram official with her new beau last week, which, as fans will know, was a long time coming.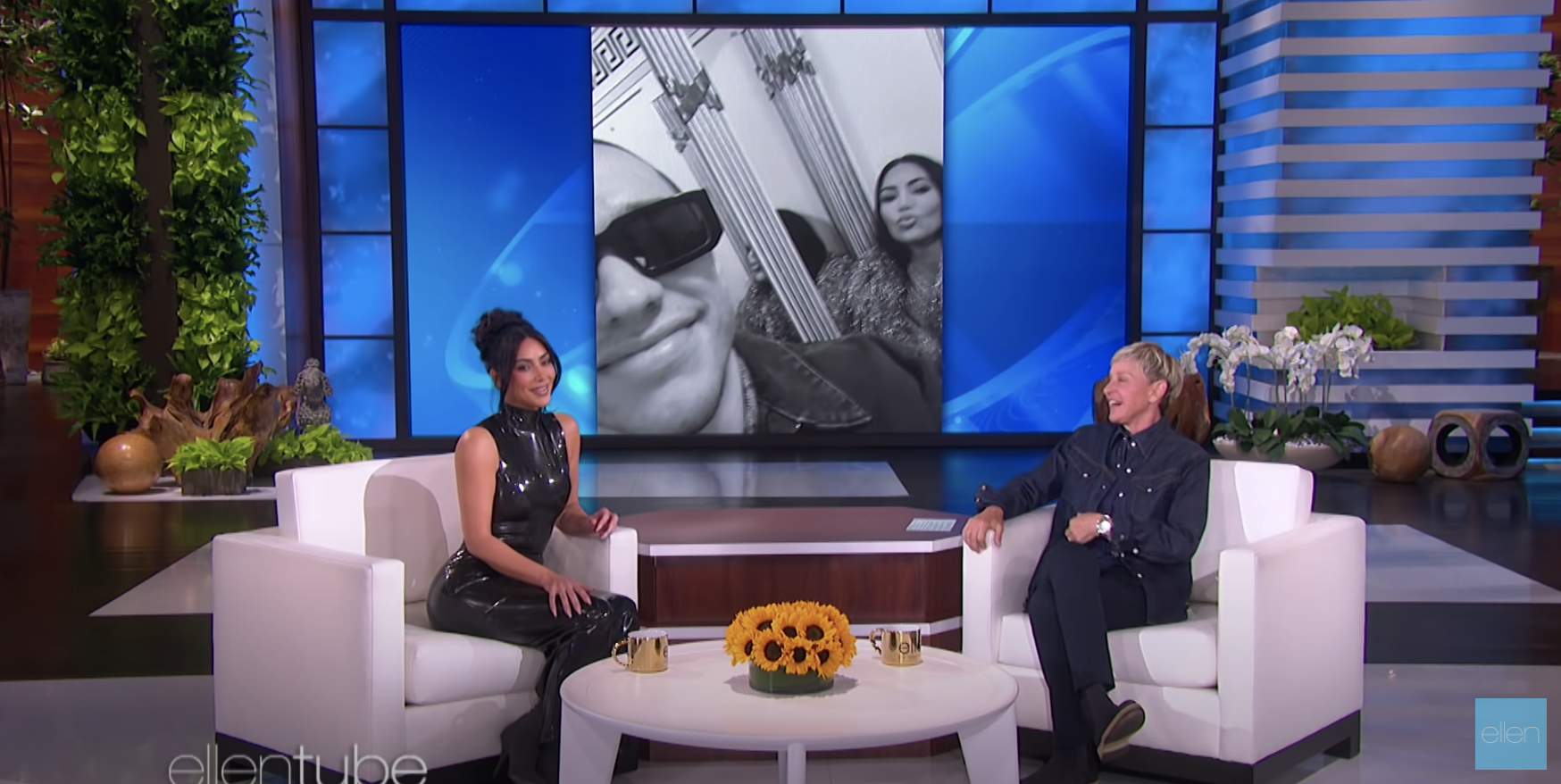 "I have the cutest pictures of us and I want to be like, oh my god, we're so cute. But then I'm like, don't be so desperate. Don't be posting so much, just give a glimpse," she said, before going on to share how she's adjusting to dating in the limelight.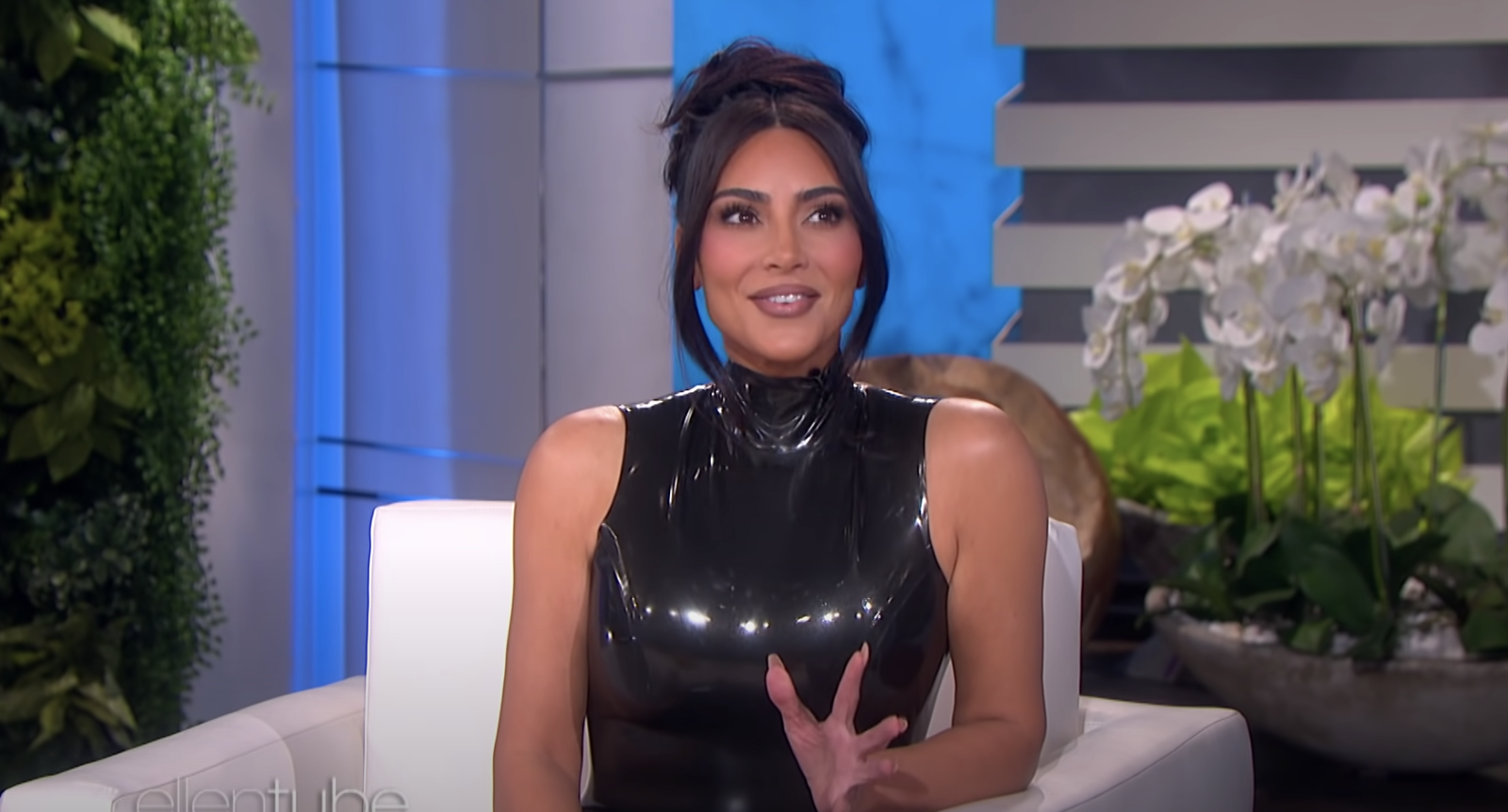 "I don't know what the right thing to do is, like, I haven't dated since before Instagram existed. Yeah, I don't know what the rules are," she said, beaming from ear to ear.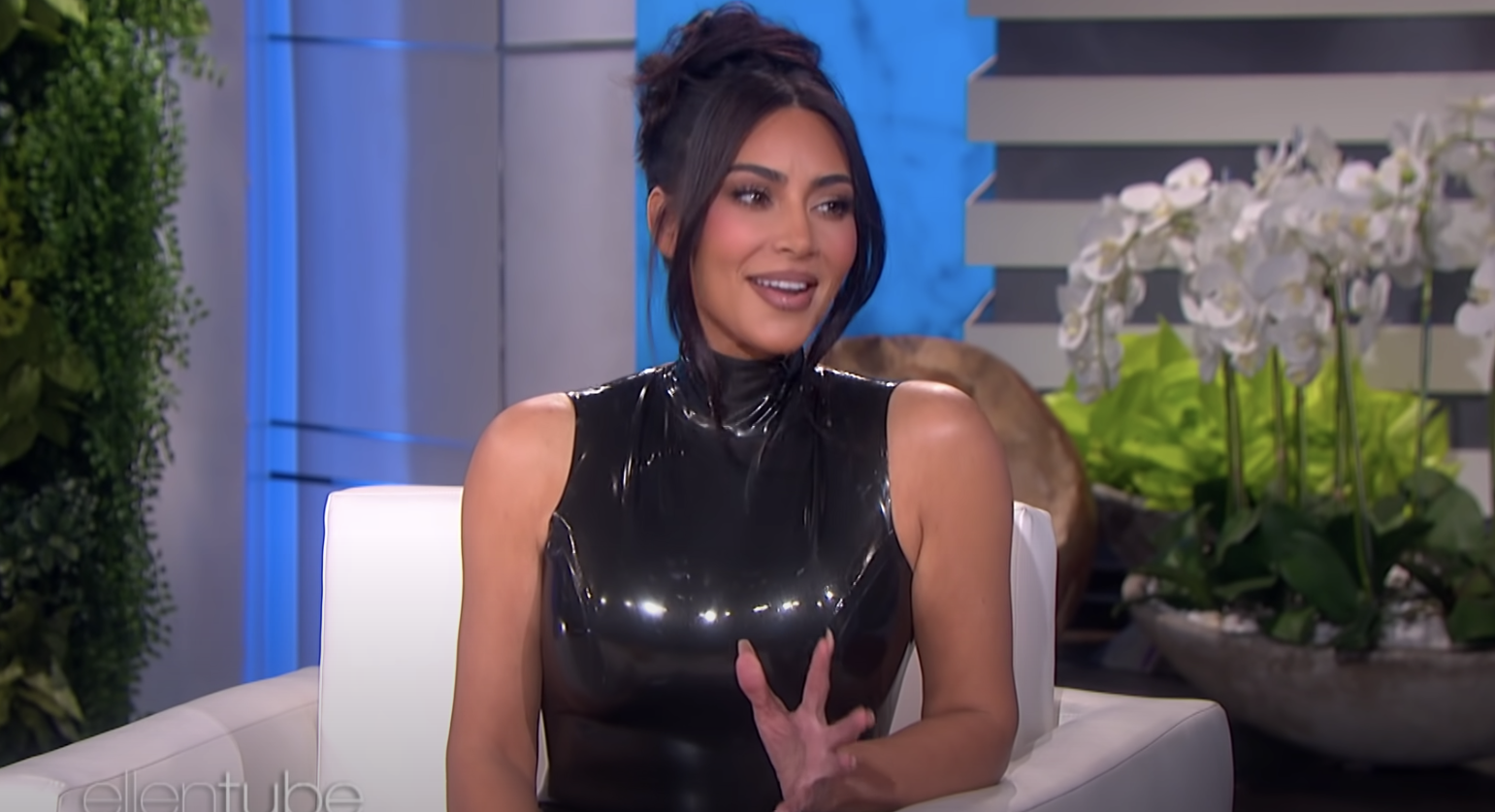 Kim's excitement when talking about the topic prompted Ellen to comment on the palpable change in her energy: "I see a shift in you, an ease to you, a whole different side," the host said.
And after a pretty difficult start to the year, Kim said it "feels good" to be finding happiness in her 40s.
"I think it's just in life, like, no matter what it is, I just think I encourage my friends and the people that I love just to be happy. And I went for it," she began.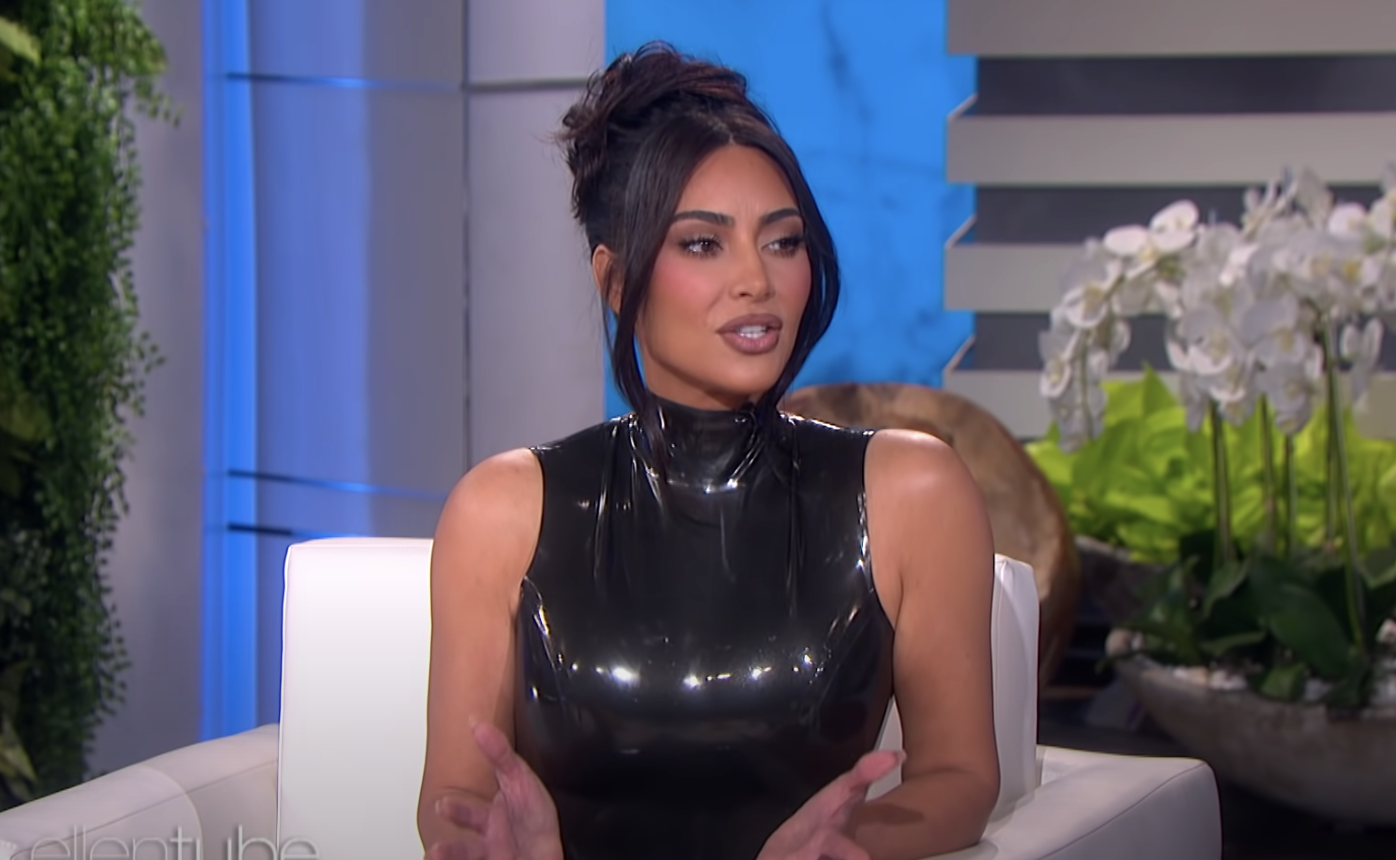 "I was like, you know what? I'm in my 40s, like, fuck it, just go for it. Find your happiness. I went for it and I took my time. I found it and it feels so good," Kim shared, adding: "I want to hold on to that forever."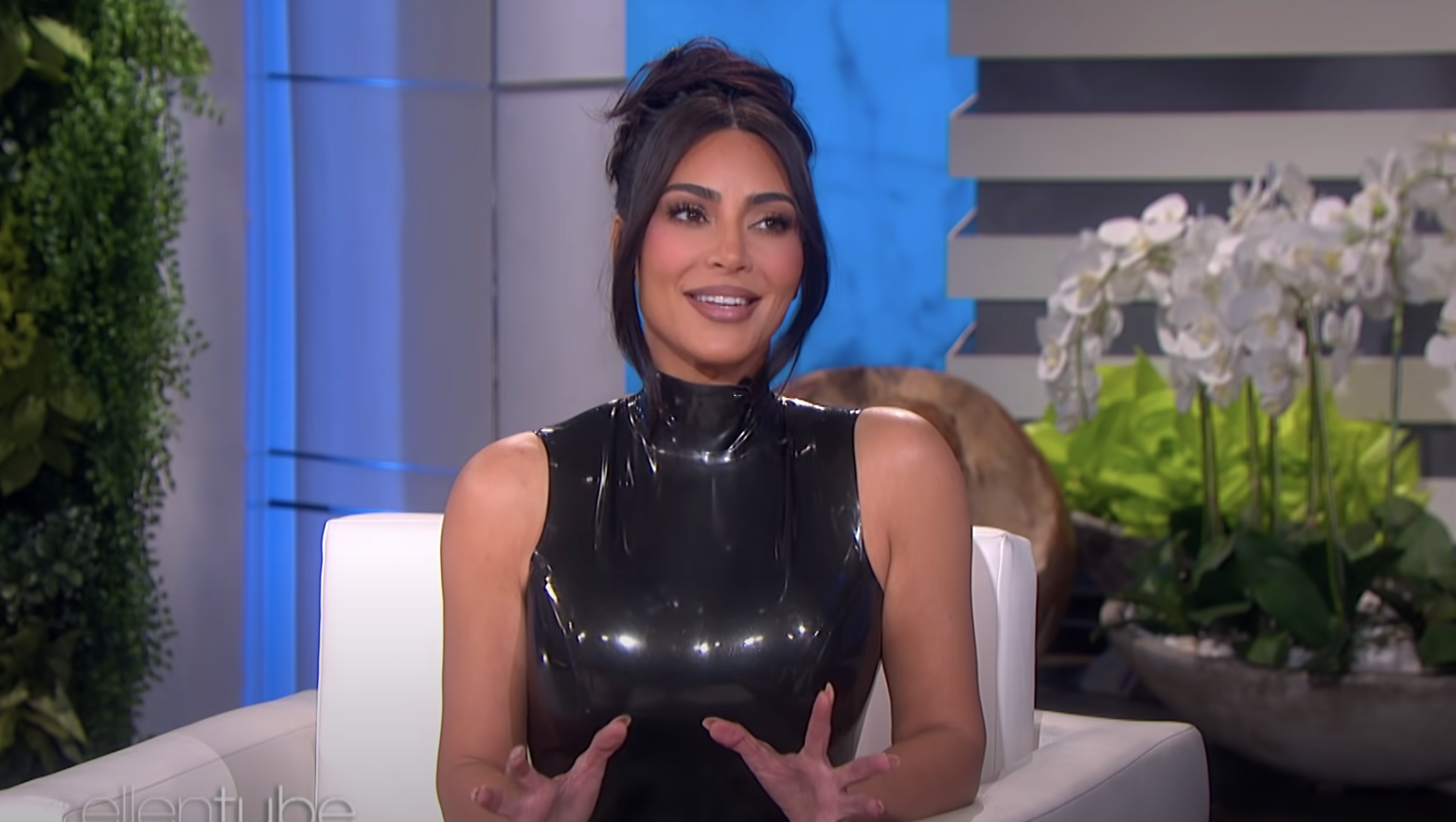 From her relaxed posture to her overall bubbliness, Ellen was certainly right in saying that this is the happiest we've seen Kim in a long while.
In fact, as her marriage to Kanye crumbled before her eyes over the course of 2020, Kim opened up about feeling "numb" from sadness and revealed during an episode of Keeping Up With the Kardashians that it had been years since she felt truly herself.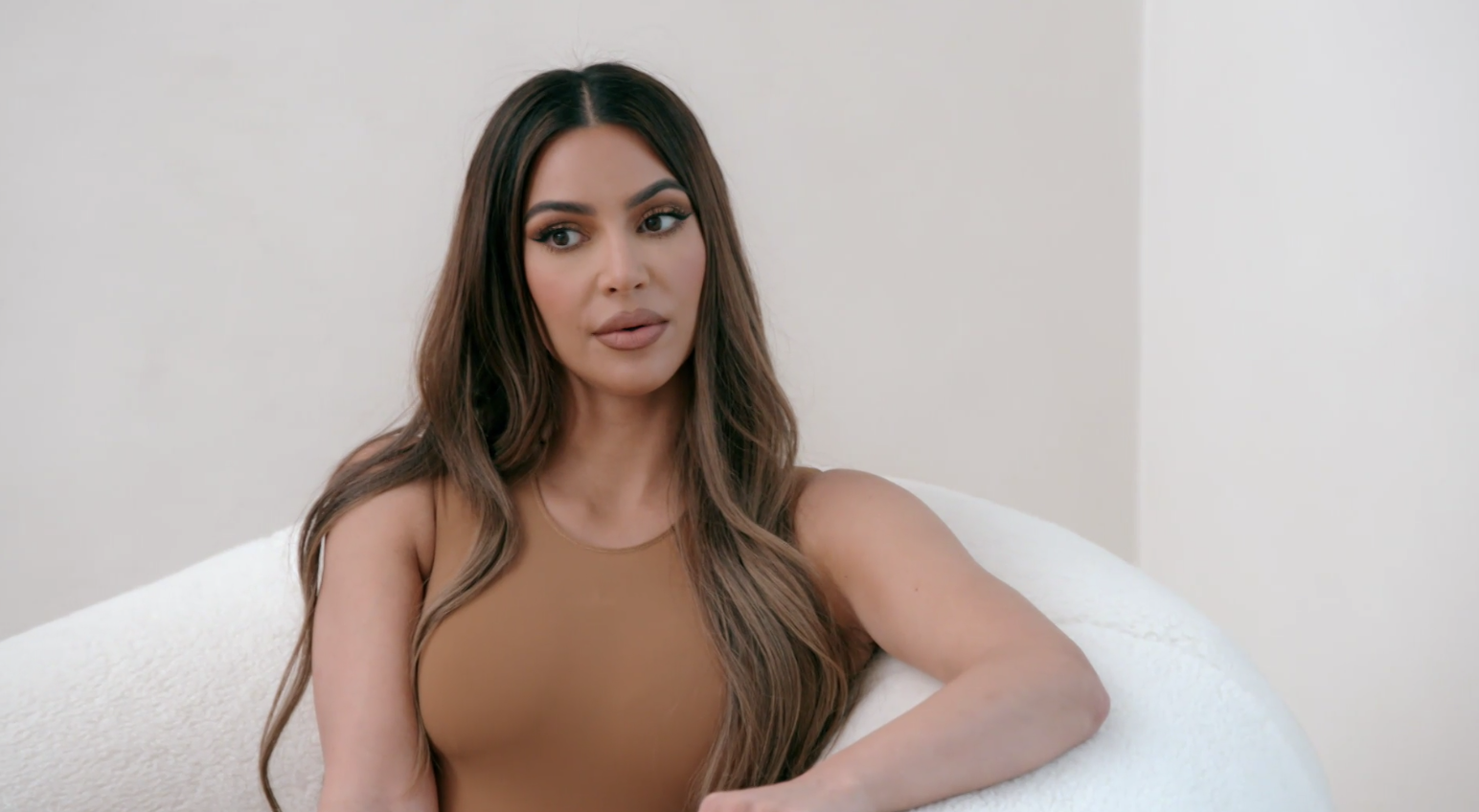 With this in mind, Ellen isn't the only one to have picked up on the total shift in Kim's energy. After the interview surfaced online on Wednesday, social media flooded with comments about the mogul's carefree glow.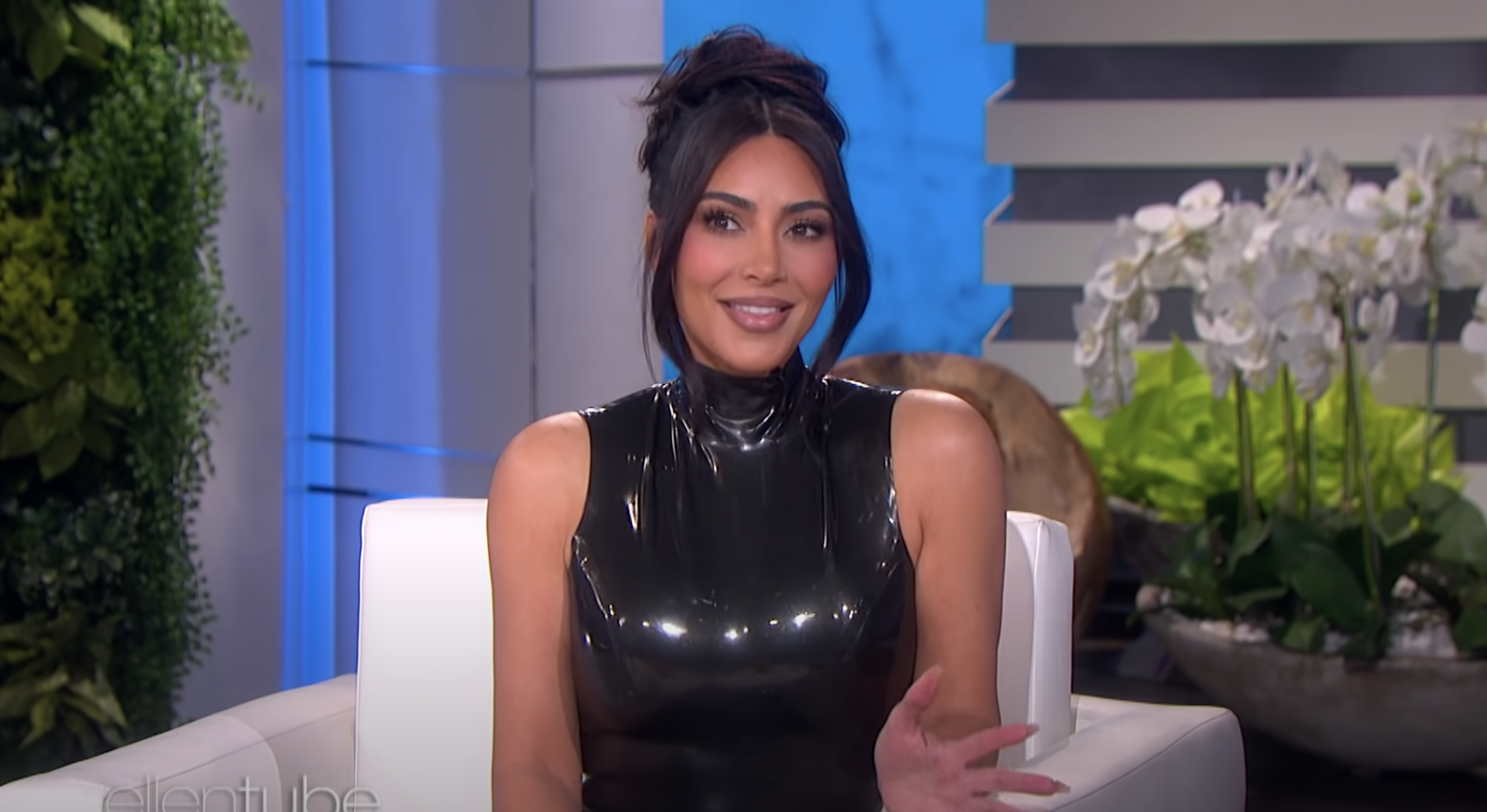 "This is truly shocking," someone wrote beneath the clip on YouTube. "It's like she's a new person, she's radiating so much new energy. I truly hope she's happier."

"She's glowing from happiness. I don't think we've ever seen her this happy," another wrote. "Good for her."

"The way she's GLOWING and BEAMING and RADIATING and GUSHING happiness all just from talking about Pete literally makes my heart explode," someone else added. "She deserves this happiness. Love them together!!!"
Fans also couldn't help but notice that when Kim talked about Pete, she embodied a rare type of giddiness that we don't usually associate with the Kardashians and their orchestrated image — especially Kim, who prides herself on always being composed.
"Aw, she's like a little school girl," someone commented. "I'm very happy for her. I think Pete is such a [breath of fresh] air for Kim. I really like them together."
They continued: "Pete is a good dude and i think for kim to be with him is less pressure. It's like she can just be herself and have fun. I like that pete is [able to show] her the more 'normal' side to life. Kanye was just [too] much...."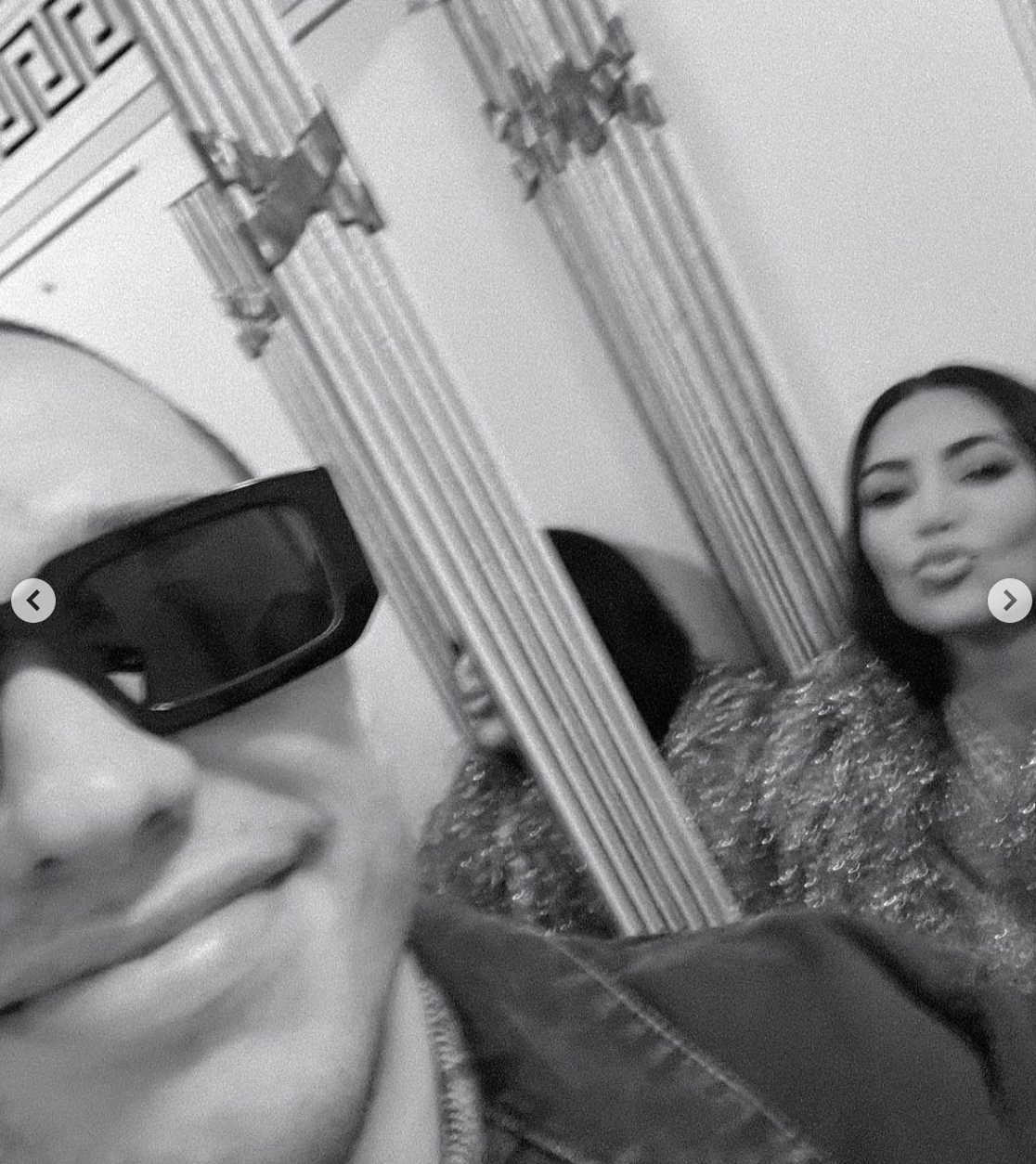 Others highlighted that Kim seemed reminiscent of her past self, with one fan speculating that she's now able to freely express her personality without molding herself to Kanye's desires now that they're no longer together.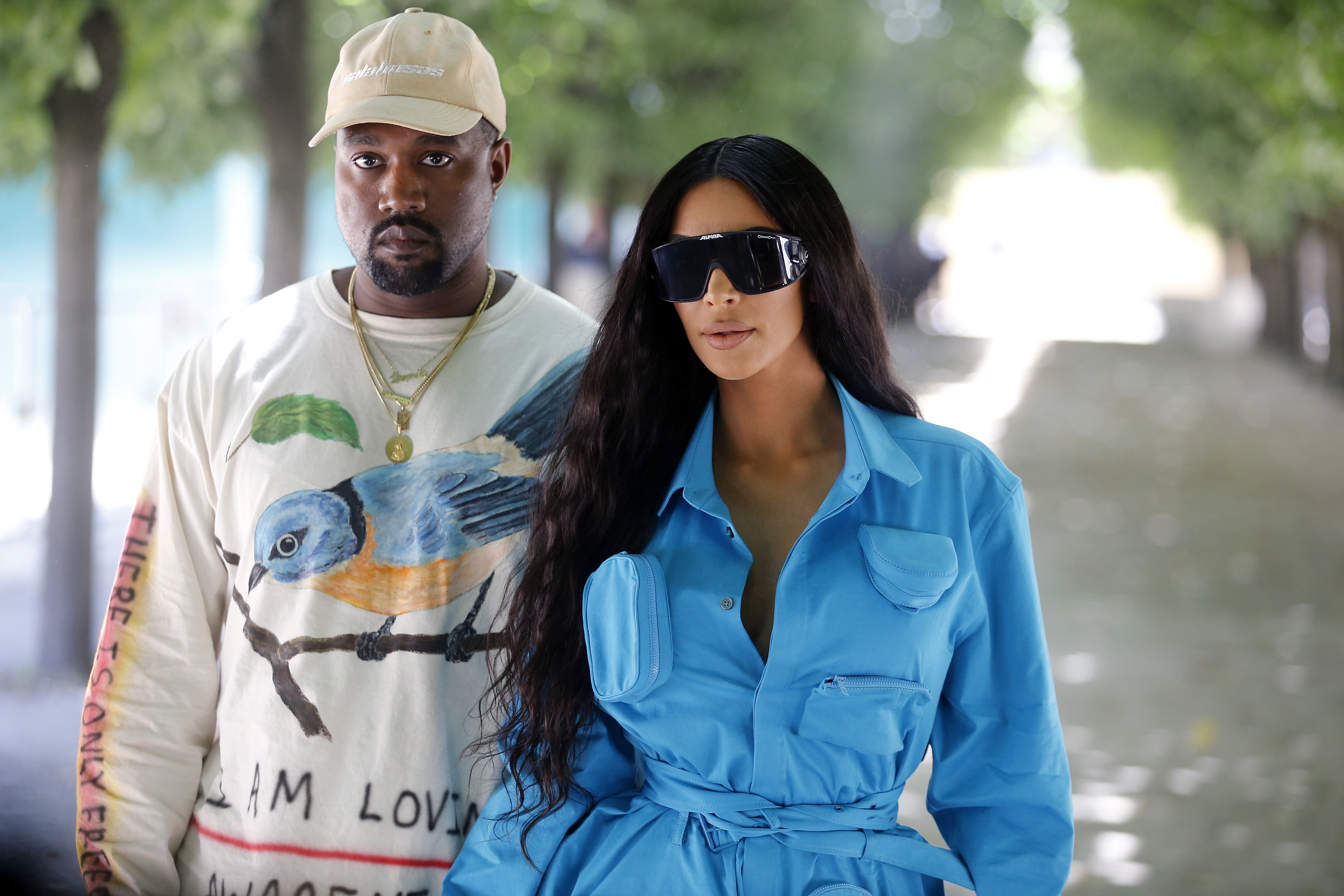 "I love her in this interview. So herself and she's not trying so hard to be what Kanye wants her to be," they said.

Longtime Kardashian fans will know that over the course of their relationship, Ye had a huge say in Kim's overall image and was even credited with completely "revolutionizing" her style and making her into the fashion icon she is today.
And while Ye's influence did work to Kim's benefit throughout their marriage, her post-split style appears to embody this newfound sense of ease.
While forgoing her Yeezy sneakers in favor of $65 Vans in her off-duty looks, Kim's hair has also undergone a transformation, with her reuniting with the glamorous updos she wore earlier in her career.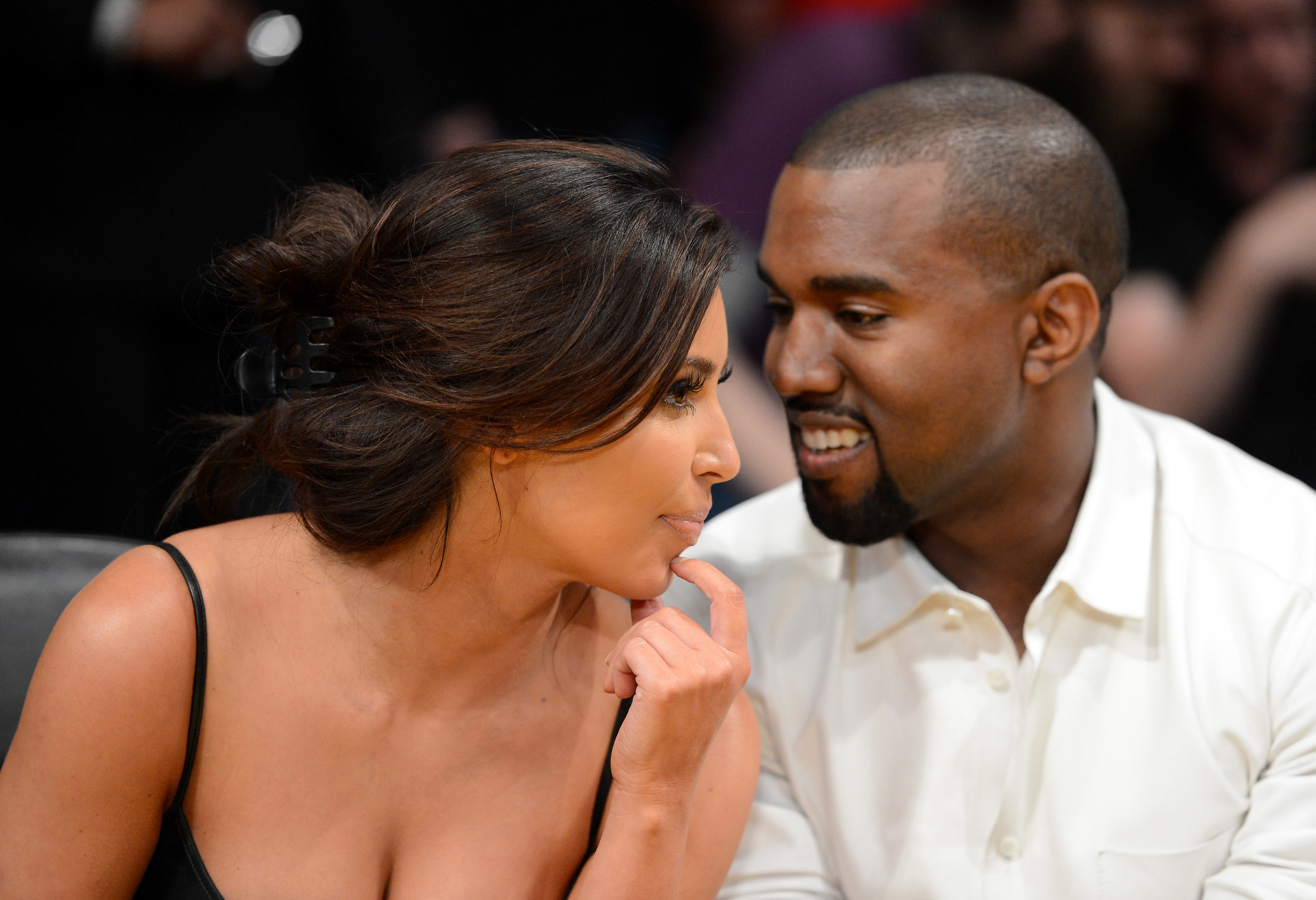 The tousled bun she chose for her appearance on Ellen feels reminiscent of a pre-Kanye Kim, a far cry from the straight and sleek looks that came to define her Yeezy era.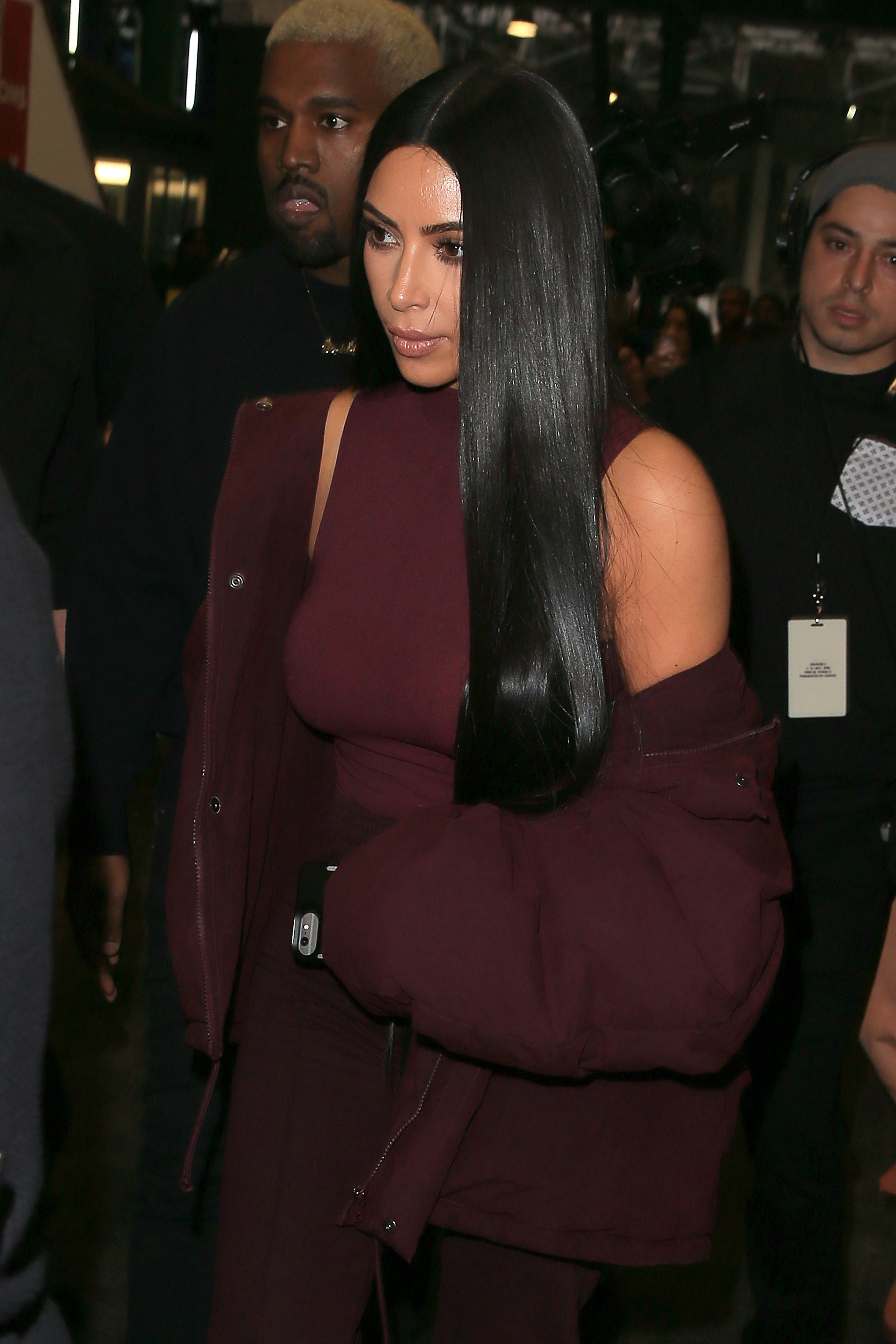 As well as her style, Kim's overall sense of composure and control seems to have been dialed back in the wake of her divorce too.
Where her interview answers were once clearly calculated and composed for the good of the Kimye brand, Kim's responses to Ellen this time around seemed a lot more forthcoming and natural, with her offering sincere statements and even accidentally cursing.
What's more, it seems that postdivorce Kim is down for embracing new things.
One of the biggest takeaways from the interview was the revelation that Pete had cemented their relationship by getting a number of tattoos in her honor. Not only that, but Kim revealed — with absolute delight, might we add — that the Saturday Night Live star literally branded her name on his chest.
Obviously, if you're a true Kardashian superfan, you'll be very familiar with Kim's negative stance on tattoos. But it sounds like her newfound sense of spontaneity has inspired a more open-minded view on getting inked.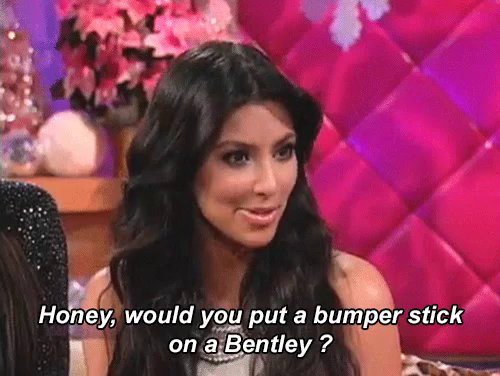 Along with his tattoos, the notoriously health-conscious Kim seems to also have accepted Pete's smoking habits too. In their recent Instagram debut, Pete can be seen holding a cigarette as he lies back against Kim, who has previously said that she thinks smoking is "disgusting."
Even as recently as yesterday, Kim — who notoriously hates any kind of performing — shocked fans by uploading audio clips of herself singing at the top of her lungs with her kids.
But, if you've been keeping up with Kim's post-split antics, you might have predicted her new, carefree approach to life.
Since their first outing at a theme park last fall, Kim and Pete have been spotted on a whole host of laid-back dates. From budget-friendly pizza chains to trips to the mall, the duo have made it clear that even billionaires can enjoy the little things life has to offer!
And Kim's new approach to enjoying the smaller things in life is, of course, at direct odds with how she and Ye operated. Grand gestures were a huge part of their relationship from the very beginning — from renting out entire stadiums to hosting private concerts in their home.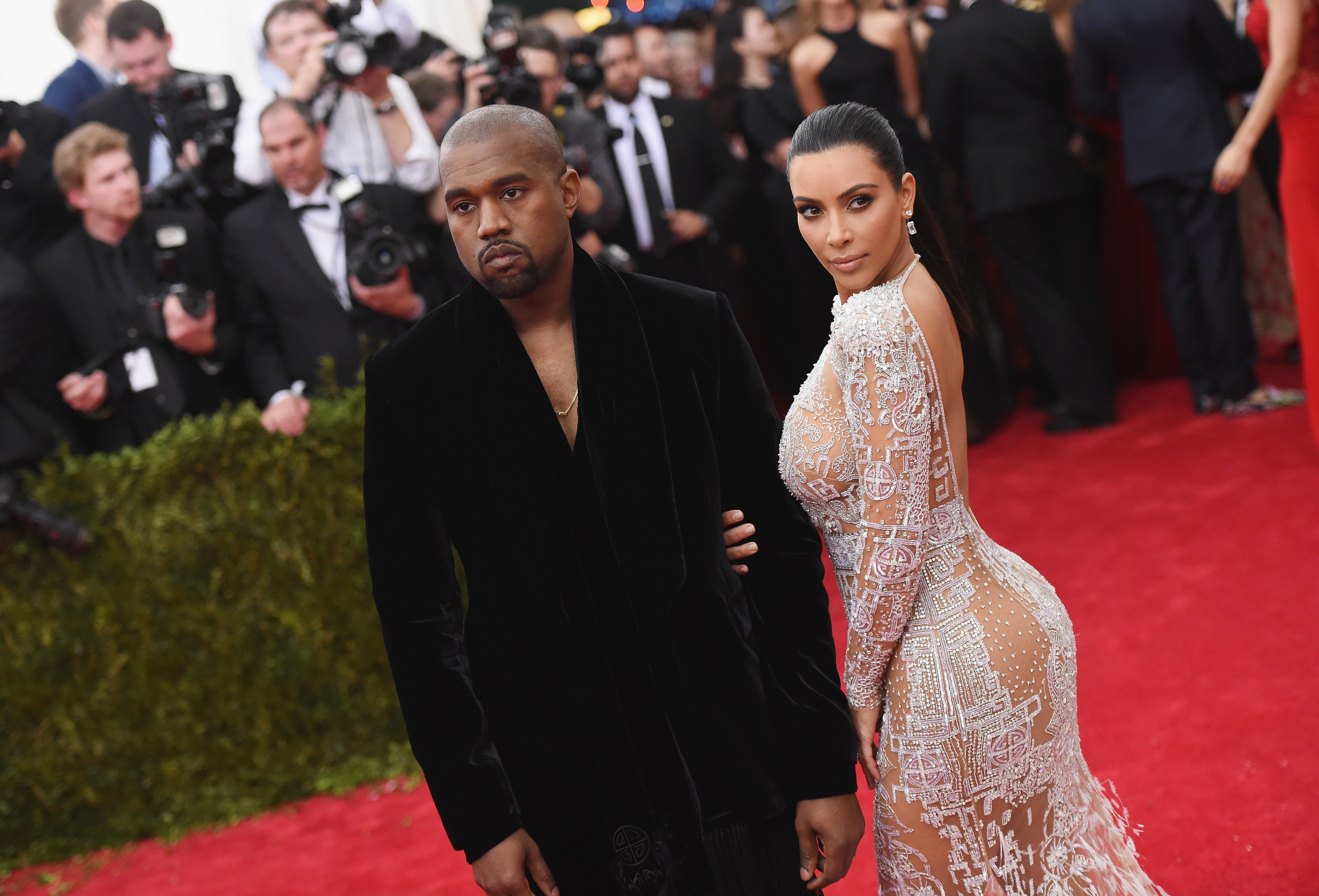 However, away from the extravagance of their marriage, Kim had been deeply craving a more intimate partnership built on common interests and an appreciation for the simpler things in life.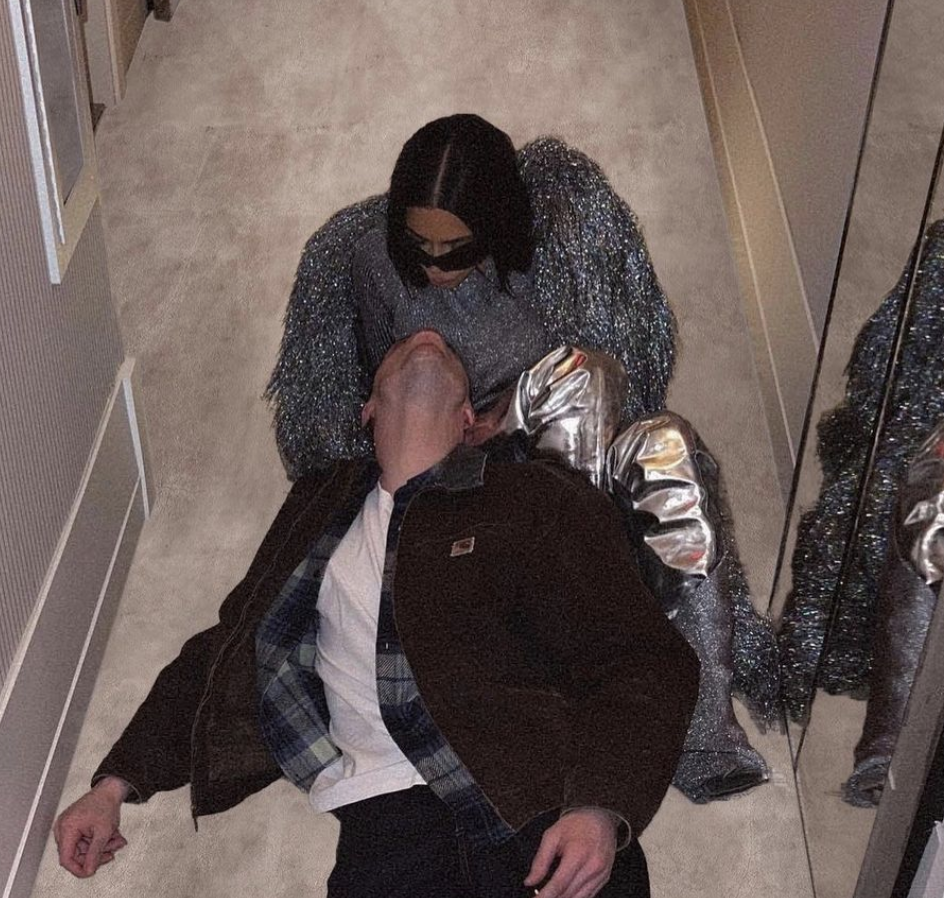 "It's the little things that I don't have," Kim admitted during a conversation with Kris Jenner during the final episode of KUWTK.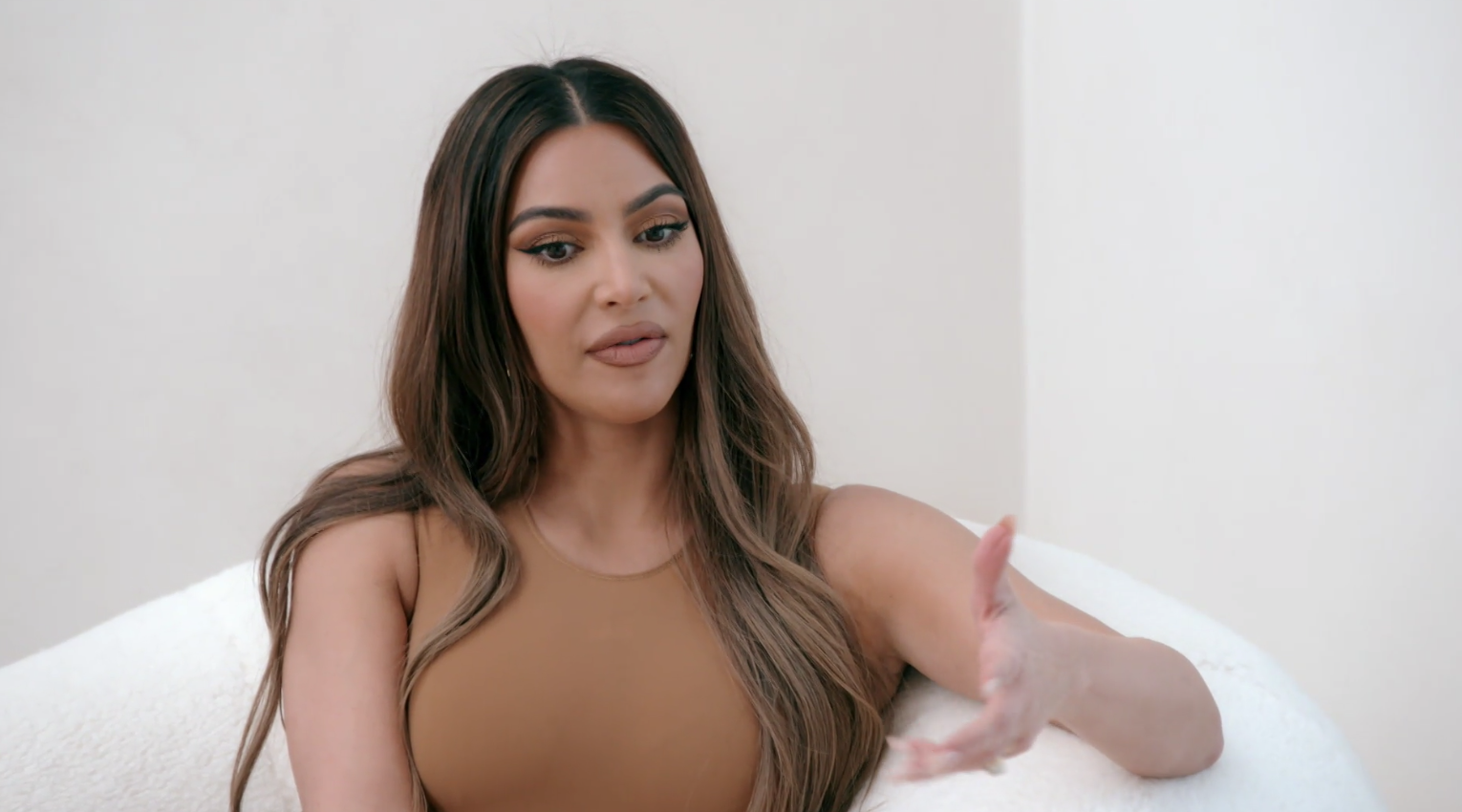 "I have all the big things. I have [everything] extravagant you could possibly imagine. And no one will ever do it like that [again]. I'm grateful for those experiences, but I think I'm ready for the smaller experiences that I think will mean a lot," she went on.
Now, fans are thrilled to see Kim with a newfound sense of freedom, truly living her best life.