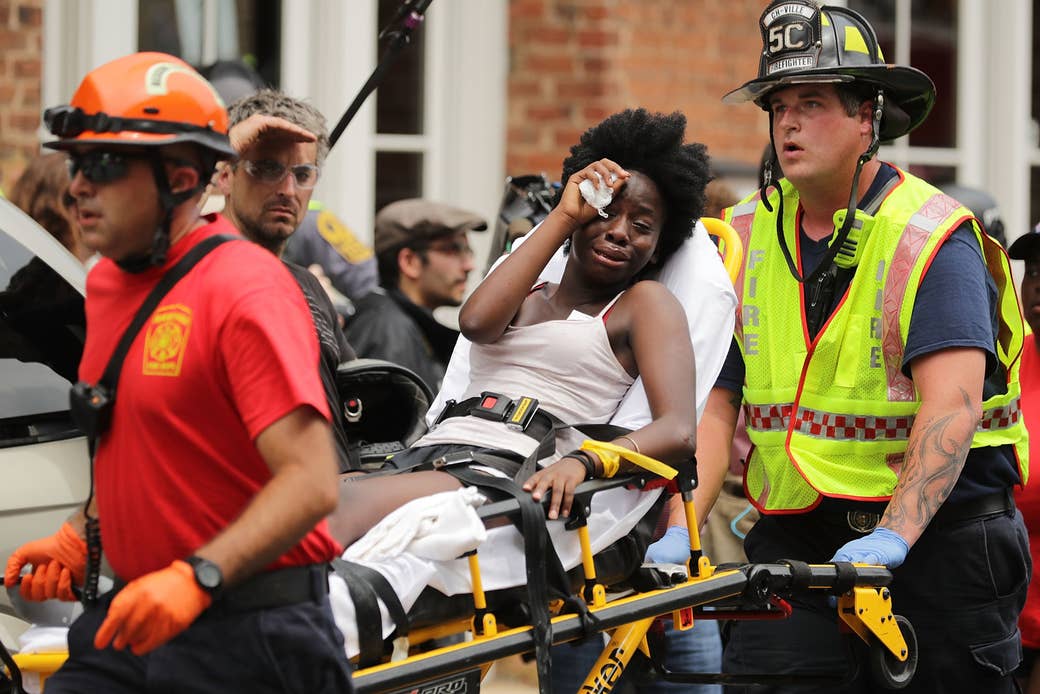 The footage was unforgettable: a Dodge Charger barreling into a crowd of counterprotesters at a white supremacist rally, scattering bodies as people screamed and ran for their lives.
Dozens were injured that August day in Charlottesville, Virginia, and the single fatality, 32-year-old Heather Heyer, was hailed as a martyr in the fight against hate. Yet her death wasn't included in the FBI's 2017 hate crime report released Tuesday.
Another missing incident was a February attack in a Kansas bar where a man yelled "Get out of my country!" as he gunned down an Indian American immigrant, and there are doubts about whether the report included the fatal stabbings in May of two passengers who tried to defend a Muslim woman from an accused attacker shouting slurs on a train in Portland, Oregon.
The absence of some of the biggest hate crime attacks is a reminder that the FBI's tally is always an undercount, regarded by extremism trackers as a helpful tool, but far from a comprehensive gauge of the bias-motivated violence that has increased in tandem with the rise of President Donald Trump. Even with those omissions and zero incidents reported by dozens of law enforcement agencies, the FBI's report showed a 17% spike in reported hate crimes for 2017, the year Trump took office after a campaign marked by racist, xenophobic rhetoric.
When the best numbers out there are demonstrably wrong, social scientists and watchdog groups warn, it's difficult to assess the scope of bias-motivated violence and convey to policymakers the urgency of addressing the problem. And the numbers in the report represent only hatred that spiraled into criminality — vandalizing a synagogue, for example, or making death threats to a Muslim — but not hatred within legal bounds, the kind suggested in that viral photo of Wisconsin high schoolers seemingly giving the Nazi salute at prom.
"This data is just the tip of the iceberg," Muslim Advocates, a legal rights advocacy group, said Wednesday in a statement that blasted the "pandemic" of underreporting in the FBI count. The group listed two big attacks on Muslims that were missing from the 2017 report: the July vandalism of a Murfreesboro, Tennessee, mosque that already had endured years of anti-Muslim intimidation, and the August bombing of a mosque in Bloomington, Minnesota. In both cases, local law enforcement either didn't participate in reporting or reported zero incidents for that year.
"The system for hate crimes reporting is clearly broken and law enforcement agencies across the country are not doing their part to remedy the issue," Muslim Advocates said in the statement.
The FBI did not immediately respond to requests for comment.
Researchers list many reasons for the perennial undercount, chief among them a lack of training for law enforcement agents tasked with recognizing and documenting suspected hate crimes. There are also different legal thresholds for what cops can deem a hate crime in their reports and what qualifies as a hate crime in the courtroom. Sometimes there's delayed categorizing of a crime as motivated by bias, or reluctance to record hate crimes among some law enforcement quarters that view the issue as overblown.
"This is a real threat and it's a threat that appears to be increasing — and the data show that — but to respond, we need accurate data."
Variations of those factors were behind the big omissions in the FBI report. In Charlottesville, police only reported one hate crime in 2017, a "simple assault" that occurred weeks after the killing of Heyer, whose death was not reported. In the Portland case, advocacy groups say the stabbing victims didn't make the count, but some monitors say the report lacks the detail to say for certain whether they were left out.
The breakdown isn't just in field collection, but also in entering incidents electronically, especially for law enforcement agencies undergoing bumpy transitions to a new, nationwide system intended to better store and share information, said Kai Wiggins, who tracks hate crime data at the Arab American Institute, a Washington-based advocacy group. For example, Kansas authorities told one hate crime monitor that the omission of the bar shootings came from a technical glitch between the computer systems used at the local and state levels.
Earlier this year, Wiggins said, he was poring through Kentucky's 2017 statewide crime report and came across a startling number: 312 crimes targeting Native Americans in Kentucky, more than double the number typically reported for the whole country. Wiggins suspected the count was wrong, though he didn't rule out the chance that it could be true, given the rise in hate crimes and "corrosive political speech."
"My first thought was, Oh my gosh, what's happening in Kentucky?" Wiggins recalled. "Although I was alarmed and astounded, it seemed within the realm of possibility that something like that could happen."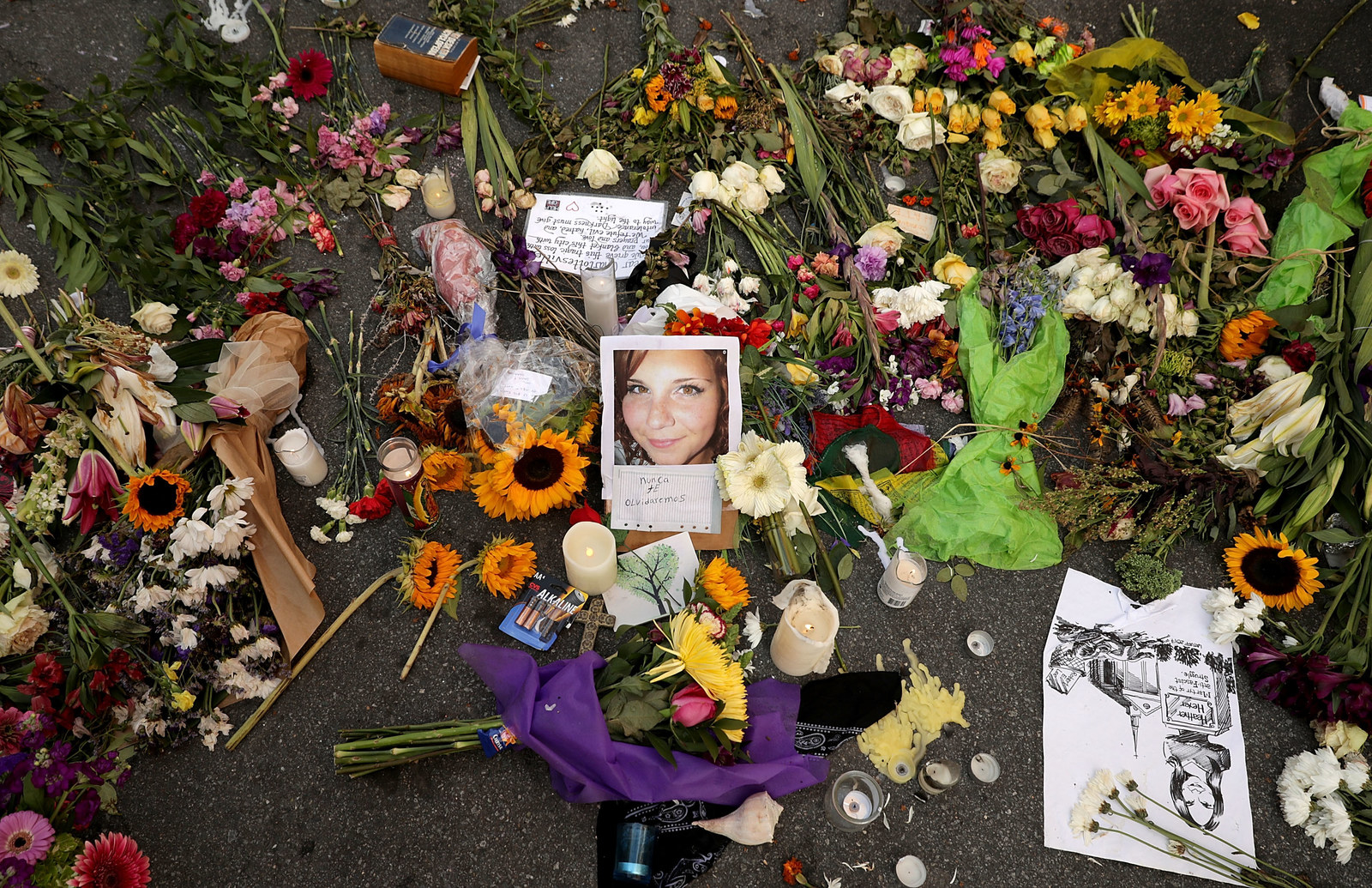 When he checked the statistics with Kentucky authorities, Wiggins said, they discovered an error. In the computer system for entering an incident, Kentucky officers use a drop-down menu to note whether it was a hate crime and, if so, which group it targeted. The first option is the most common, "none," and the next option is "American Indian"; Wiggins said officers were accidentally hitting the second option when they meant "none," skewing the numbers so badly that it looked as if Native Americans in Kentucky were suffering an epidemic of hateful violence.
That mistake was caught early enough to stop it from throwing the numbers in the FBI report, but there's no telling how many others weren't.
A separate technical error led to an inflated number of incidents in Utah making it into the report. The FBI notes in that document that "several Utah agencies incorrectly reported their hate crime numbers" and that the mistakes weren't discovered in time to stop them from being included. The state reported 94 hate crimes, compared to 72 the previous year.
"These omissions, or these snags and discrepancies, point to an issue of underreporting and inaccurate reporting that has the very adverse effect of putting the data in question," Wiggins said. "This is a real threat and it's a threat that appears to be increasing — and the data show that — but to respond, we need accurate data."
From racist vandalism in states like Oregon to young kids and college students quoting Trump to bully their classmates, bias incidents of all types have spiked since the start of the presidential campaign in 2015. And many of those never make it on to the police radar, let alone the annual FBI hate crime report.
While the FBI is required to track and compile data on hate crimes annually, it relies entirely on local, county, and state law enforcement to submit their tallies. The problem with that arrangement is two-pronged. Some states don't even have hate crime laws on the books, and among those that do, the methods for identifying and classifying hate crimes vary. And perhaps most important, no law enforcement agency or state is required to participate with the FBI. And some don't.
For example, the Las Vegas Police Department didn't report any hate crimes for 2017. That meant the case of a woman who says she was suddenly punched in the face while being called a "stupid black bitch" and being told the attacker hates her kind, was not included in the latest FBI numbers. Or take Hawaii: No law enforcement agency there submits hate crime data.
The discrepancy between actual incidents of hate and those submitted to the FBI was one of the reasons the Documenting Hate project came into existence. Set up by ProPublica, and shared with dozens of other news organizations, including BuzzFeed News, the Documenting Hate project is a database of tips about hate crimes and bias incidents.
"There is simply no reliable national data on hate crimes," the website states. "And no government agency documents lower-level incidents of harassment and intimidation, such as online or real-life bullying. Understanding and documenting incidents like these — from hate-inspired murders to anti-Semitic graffiti to racist online trolling — requires new approaches."