Two men were stabbed to death and another man was injured on a commuter train in Portland, Oregon, Friday night, after they tried to intervene as a man shouted hate speech at two young women who appeared to be Muslim.
On Saturday, police identified Ricky John Best, 53, and Taliesin Myrddin Namkai-Meche, 23, as the victims who were killed in the attack.
Micah David-Cole Fletcher, 21, was identified as the third passenger who was stabbed. He is currently being treated at a hospital for serious injuries that are not believed to be life-threatening.
A 35-year-old white supremacist, Jeremy Christian, has been charged with two counts of aggravated murder, two counts of second-degree intimidation, and being a felon in possession of a restricted weapon.
Taliesin Namkai-Meche, 23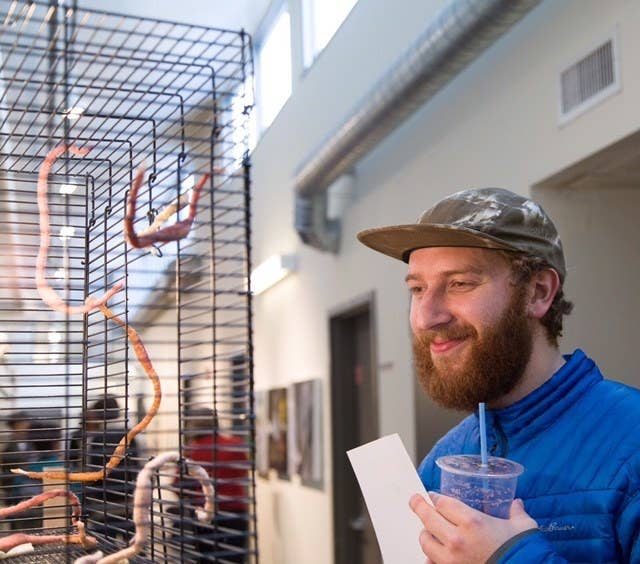 Rachel Macy told The Oregonian that she was on the train when the suspect boarded and began shouting racist remarks.
She recalled Best standing close to Christian, trying to calm him down, and Namkai-Meche telling him to leave the train.
Macy said the three victims — Best, Namkai-Meche, and Fletcher — appeared to be blocking Christian from the girls, the targets of his rant.
She recalled the stunning moment when Christian attacked Namkai-Meche. "It was just a swift, hard hit,'' she said. "It was a nightmare.''
Macy said that she stayed with Namkai-Meche, who stumbled past her, blood-soaked and pale, until help arrived. She said that she told him to lie down, continued to tell him he wasn't alone, and prayed.
"Tell everyone on this train I love them," Macy said Namkai-Meche told her, before the medics took him away on a stretcher.
Namkai-Meche graduated from Portland's Reed College in 2016 with a degree in economics. He was interning for the Cadmus Group, a consulting company, at the time of his death.
His sister, Vajra Alaya-Maitreya, told BuzzFeed News that Namkai-Meche "lived a joyous and full life" and that "his enthusiasm was infectious."
"We lost him in a senseless act that brought close to home the insidious rift of prejudice and intolerance that is too familiar, too common," said Alaya-Maitreya. "He was resolute in his conduct and respect of all people. In his final act of bravery, he held true to what he believed is the way forward."
"He will live in our hearts forever as the just, brave, loving, hilarious, and beautiful soul he was," said Alaya-Maitreya. "We ask that in honor of his memory, we use this tragedy as an opportunity for reflection and change. We choose love.
"Safe journey, Taliesin. We love you."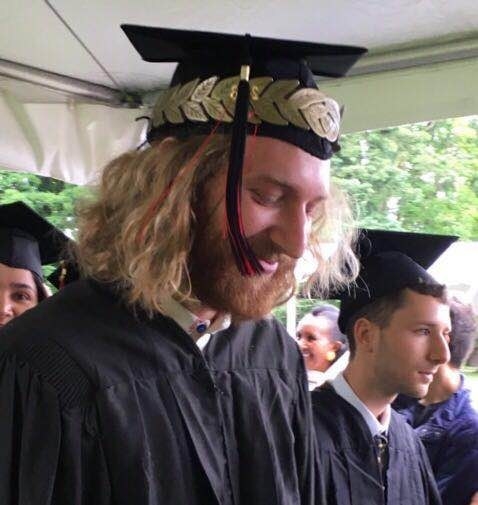 Namkai-Meche's mother, Asha Deliverance, first announced that he was one of the victims in a Facebook post Saturday.
"Taliesin Myrddin Namkai Meche, My dear baby boy passed on yesterday while protecting two young Muslim girls from a racist man on the train in Portland," she wrote. "He was a hero and will remain a hero on the other side of the veil. Shining bright star I love you forever."
Ellie Lawrence, Namkai-Meche's girlfriend, told BuzzFeed News that her boyfriend was the "kindest, purest, most amazing person" she'd ever met.
"I will follow you on your journey through the sun and the moon and the stars. I will love you eternally," she wrote on Facebook, sharing a photo of the two of them.
The family will hold a vigil for Namkai-Meche on Saturday night at 6:30 p.m. in Portland, near the station where he died.
Ricky John Best, 53
Best was a city employee, Army veteran, and father of four, according to The Oregonian.
He served 23 years in the military as a platoon sergeant for Corps maintenance, retiring in 2012.
In 2014, he made an unsuccessful attempt to run for Clackamas County commissioner.
"I can't stand by and do nothing," Best said of his decision to run for local politics, according to The Oregonian's profile on his candidacy.
At the time of his death, he was working as supervisor in Portland's Bureau of Development Services.
Best was a lifelong Oregon resident and was heading home to his three teenage sons and 12-year-old daughter in Happy Valley when he was killed.
His family remembered him as a good father and a hero.
"He couldn't just stand by and do nothing," his son Erik told KATU. "He died fighting the good fight protecting the innocent. Honestly, that's what he probably wanted."
Micah David-Cole Fletcher, 21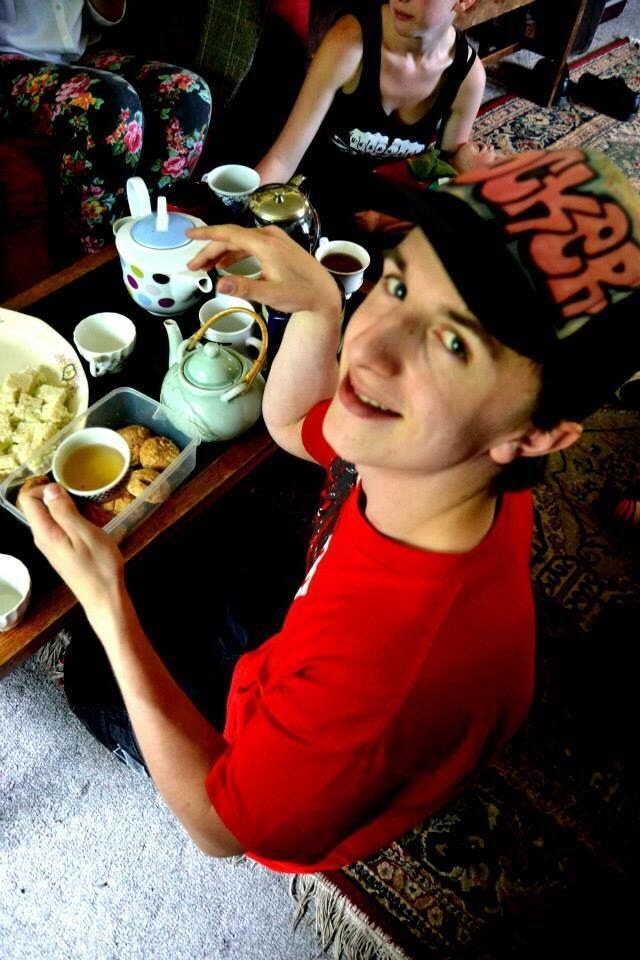 Micah David-Cole Fletcher, a student at Portland State University, was also stabbed in the attack but is expected to survive. As of Saturday evening, he was being treated for serious injuries.
Friends of the 21-year-old told BuzzFeed News that although they were shocked to learn Fletcher was injured in the attack, they were not surprised he stepped in to stand up for someone else.
"I was shocked it was him, but I wasn't surprised it was him," Elie Hoover, 24, said. "I can't see him not standing up."
Hoover said Fletcher is "deeply empathetic" and is often defending others against transgressions, small and large.
"Whether its someone cutting in line, or doesn't tip, or if it's something big like someone being overtly racist," she said.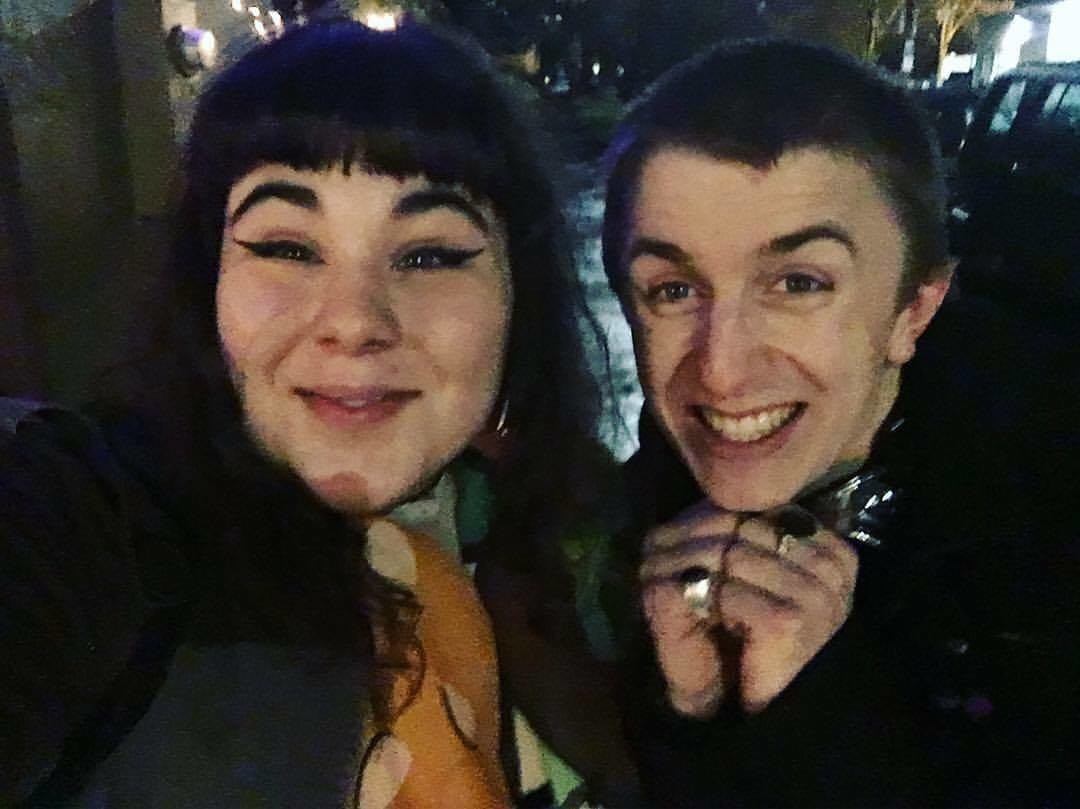 Mandela Cordeta, 26, said he's known Fletcher for about 10 years, after they met at an arts camp. Since then, she said, Fletcher has been deeply involved in poetry and music and currently plays the drums. In 2013, he won a poetry slam contest for a poem condemning prejudice against Muslims.
Recently, friends said Fletcher has also gotten involved in marches and protests around Portland, becoming active against what he views as social injustices.
"If there's a march or protest happening, he's the one calling me to see where I'm at," Cordeta said. "He's always showing up."
"He's just against injustice, that's his personality," Cordeta added.
At least two GoFundMe campaigns have been set up to assist all three victims' families with costs related to their deaths and injuries. As of Sunday night, the campaigns had raised more than $500,000. The Bilal Mosque in Beaverton, Oregon, has also set up a fund for the victims' families.
Have you been the victim of a hate crime? Tell us about it so we can investigate.