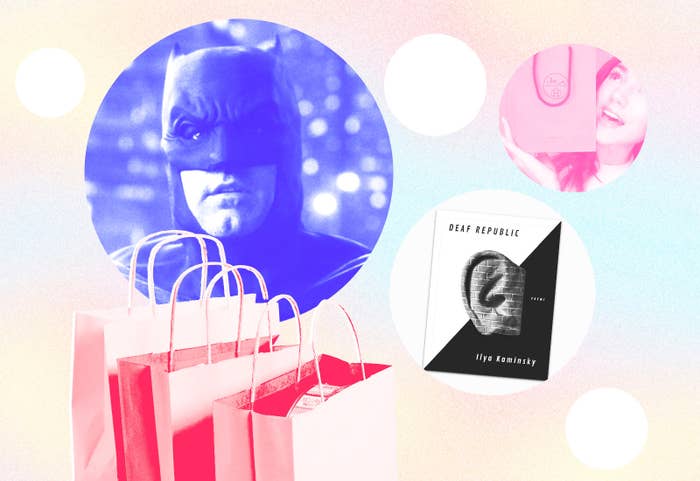 Hello there,
Ilya Kaminsky's devastating poem "We Lived Happily During the War" has been circulating on social media since Russian forces invaded Ukraine; in this edition of our culture newsletter Cleanse the Timeline, Tomi Obaro reflects on his 2019 collection Deaf Republic.
Plus, with The Batman debuting in theaters this week, Elamin Abdelmahmoud takes the opportunity to think back on why Ben Affleck never quite hit as the caped crusader. And for a touch of escapist glamour, Stephanie McNeal suggests you dive into #prhaul videos.
Take care of yourself,
Estelle Tang, senior culture editor

Welcome to Read This, where we recommend something old or new to add to your ever-growing book pile.

Deaf Republic by Ilya Kaminsky
Perhaps you, like me, saw screenshotted stanzas of the first poem in Deaf Republic, "We Lived Happily During the War," everywhere on Instagram and Twitter this past weekend. It makes sense. Deaf Republic's author, Ilya Kaminsky, was born in Ukraine and lived there until he was 16. This collection, which came out in 2019 and was a finalist for the National Book Award in poetry, was always a book I planned on "getting to eventually," but seeing its ubiquity on literary accounts this weekend made me much more curious. I'm glad I picked it up.
Structured like a play, with two acts and a cast of characters including puppeteer newlyweds Sonya and Alonso and puppet theater owner Momma Galya Armolinskaya, Deaf Republic tells the story of a town called Vasenka where soldiers capriciously arrest and kill people who publicly gather. When Sonya's cousin, a young Deaf boy named Petya, is shot in broad daylight, it sparks a rebellion. The townspeople don't speak; they use sign language to communicate and mount a silent resistance. "Our hearing doesn't weaken, but something silent in us strengthens," reads a line in one poem. As soldiers wreak violent revenge, life in the town gets grimmer. Interspersed with the poetry are beautiful drawings of hands signing in a language we later learn is a mix of languages from "various traditions," while "other signs might have been made up by citizens, as they tried to create a language not known to authorities."
Creative, inventive, and heartbreaking, Deaf Republic is a collection I won't forget. —Tomi Obaro

Welcome to Cause and Affleck, a column in which Elamin Abdelmahmoud thinks deeply about the most important subject in the world: Ben Affleck.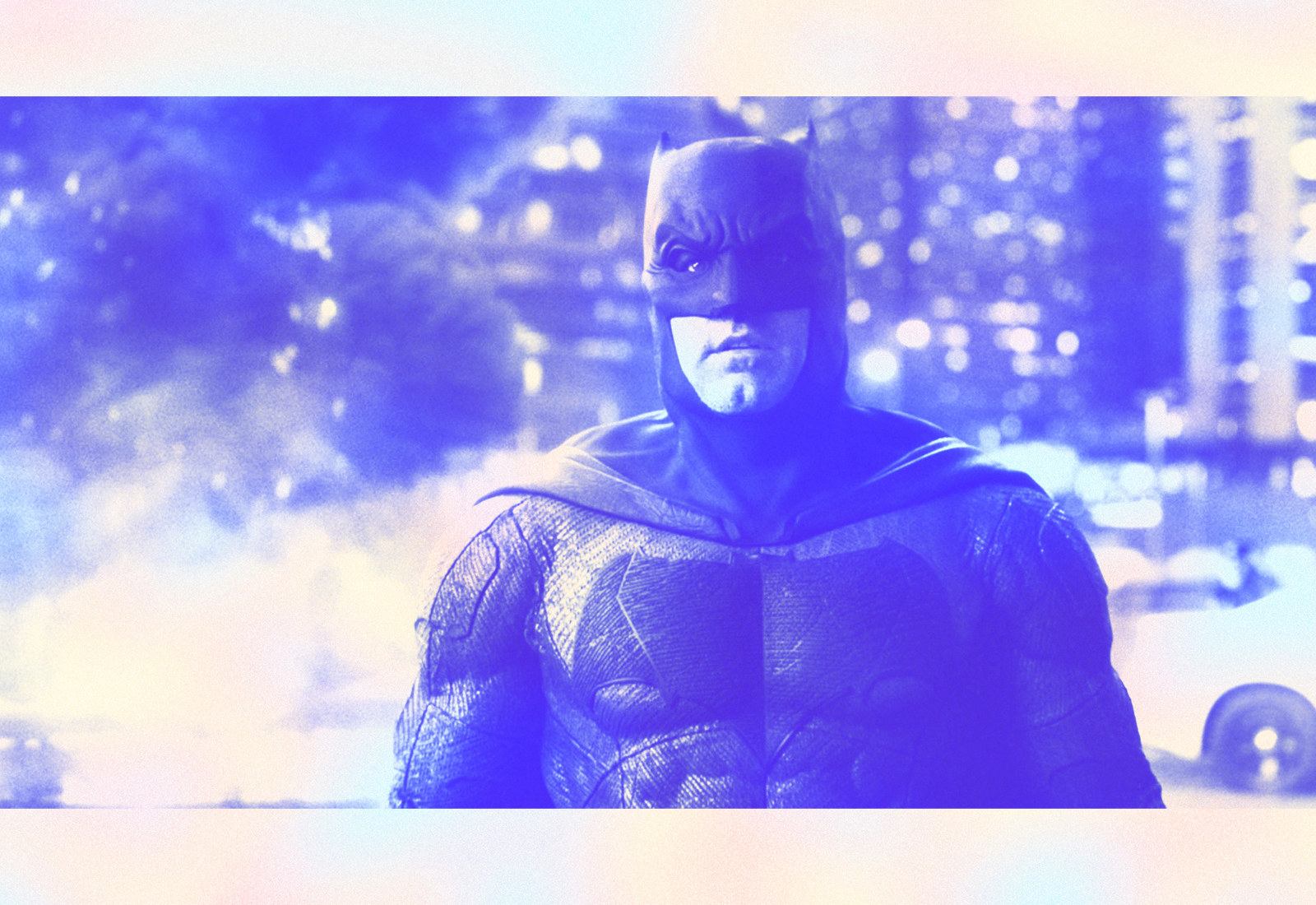 Why Ben Affleck Wasn't the Best Batman
This week, Robert Pattinson is getting rave reviews for his performance in The Batman, DC's latest reboot of the character. According to critics, his "darker" and "psychologically compelling" take on the character "elevates" Batman. By all accounts, Battinson is a success.
We've cycled through multiple Batmans (Batmen?), but with three different actors taking the role in the last 10 years, it seems like the job turnover is high. So we should probably figure it out: Who makes a good Batman? To answer this, first I'll tell you who doesn't make a good Batman: Ben Affleck.
Affleck's tenure as the caped crusader has so far been tragic and not particularly memorable. Part of this is because his Batman is part of an ensemble — specific to the Superman story arc and DC's attempts to establish a successful Justice League franchise. He's been playing the role for six years, and he hasn't had a stand-alone Batman movie. Instead, he's been sharing the spotlight: He played Bruce Wayne in Batman v Superman: Let's Throw Each Other at Buildings and Justice League: I'm Going to Push You Through a Building, and he will once again don the cowl for The Flash later this year, where he will presumably push some more people through buildings.
Batfleck is fine. He offers an interesting take on a jaded Batman who's not sure about the value of the job, and he inhabits the role well. But Affleck's big problem as Batman is that he's, well, Ben Affleck. We know too much about him as a celebrity for him to disappear into the role. Batman is a rich standoffish loner who's privately tortured, whereas Affleck is an A-lister, who comes with high-profile romances and paparazzi trails. His public profile is prominent and storied, and fragments of his private life often color how we see him.
The most successful of Batmans/Batmen — Christian Bale, Michael Keaton, and now Pattinson — work because the men in the role have reserved a little mystery. I don't know their Dunkin' order. They tend to need the role and use it to transition to a new phase of their career. It elevates them as they elevate it. Their desire to disappear into the performance is evident in every frame, and it's just as well, because the part requires such commitment. No one has ever climbed their way out of a cave as intensely as Bale; no one has more emphatically declared "I'm Batman" than Keaton.
To date, the most important cultural gift from Affleck's reign as Batman has, unquestionably, been the Sad Affleck meme, that now-famous moment when Affleck was blankly staring into space as he and his Batman v Superman costar Henry Cavill fielded questions about poor reviews. (He played it off later, saying it was just his listening face.) Affleck is always competing against his offscreen image, which contains little mystery at this point. Perhaps Affleck as Batman never stood a chance. —Elamin Abdelmahmoud
Hi and welcome to Like and Subscribe, Stephanie McNeal's column about the accounts she just can't stop following on social media.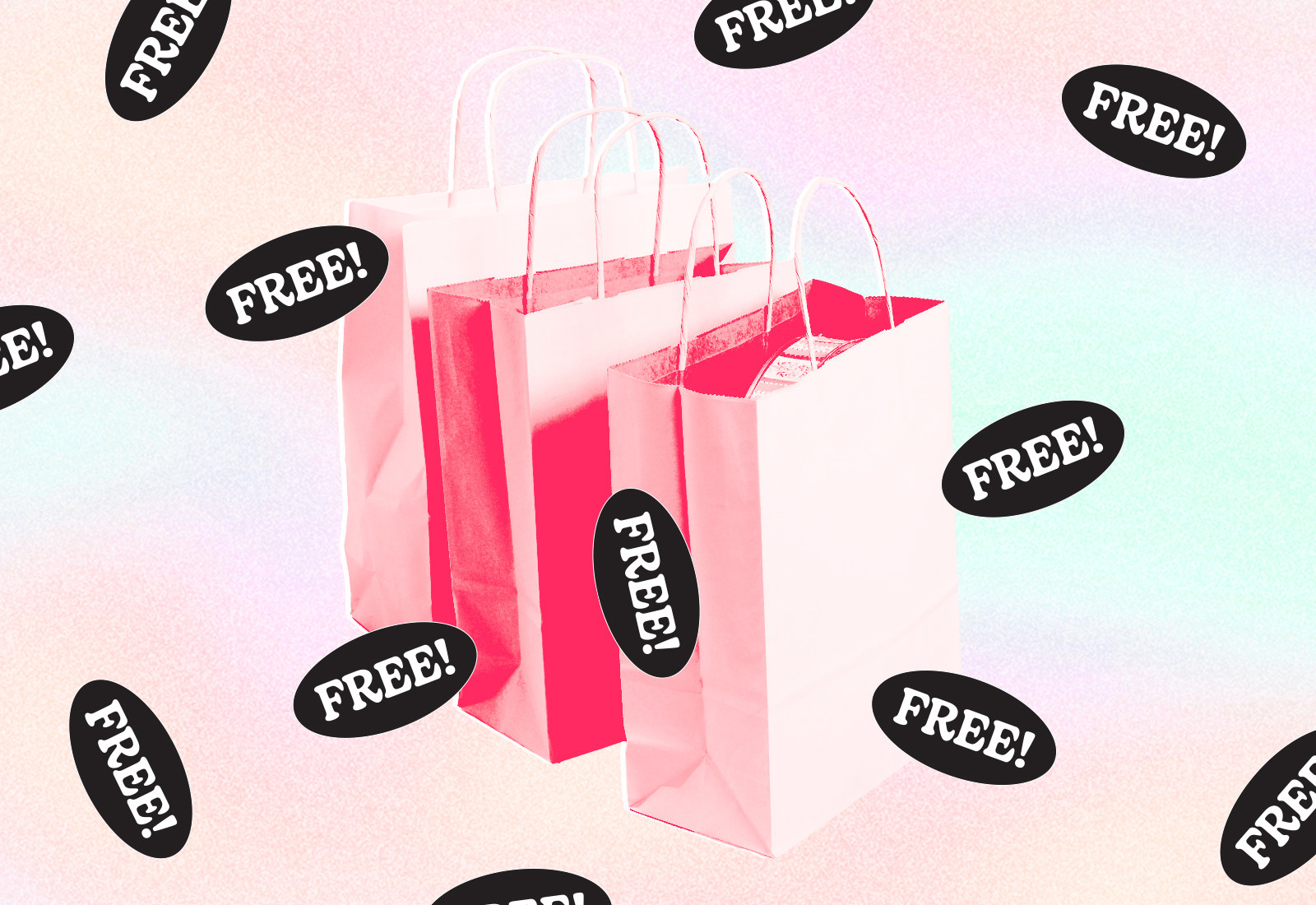 Why You Should Watch #PRHaul Videos on TikTok
Kate Bartlett piles one huge box on her bed, then another, then another.
"I always used to be so curious about what influencers would get for free," she says in a video she posted to TikTok. "And now that I actually get PR, it genuinely shocks me sometimes what I get in a week."
Thus begins one of Bartlett's semi-regular #prhaul videos, where she goes through everything she gets from brands as a lifestyle and fashion influencer. The spoils this week include a huge box of makeup from Instagram, a selection of skincare products from Mario Badescu, multiple purses, loungewear, and lots and lots of clothes.
"It literally never stops feeling like Christmas morning," she tells her audience.
Bartlett is just one of a bunch of influencers who have been posting these types of videos on TikTok and YouTube in recent months. Makeup artist and influencer Mikayla Nogueira likes to make jokes in her videos — in one, she piles up 70 packages in her living room and hides behind them.
"Peekaboo, can you see me?" she says.
These influencers are showing a side of the industry that for many years was not talked about openly: the tons of free stuff they get. By being open about these perks, they are giving followers the inside scoop they desperately want and demystifying an industry that many people tend to fundamentally distrust because it can be so opaque.
For a long time, influencers tended to veer away from this type of transparency, likely because they feared coming off as bragging or spoiled. But followers began to wonder how much of the stuff influencers were recommending were things that they got for free and how genuine they were actually being. Now, influencers do mostly note when something they are posting about was gifted, but there tends to be a lot of speculation on online forums and in comments about what they are "hiding" and when they are actually being real.
The transparency trend has emerged among younger lifestyle influencers, who are perhaps a bit savvier about being open about their jobs after watching the first generation lay the groundwork.
Take Lauren Wolfe, a 24-year-old NYC-based fashion and lifestyle blogger. Wolfe posts frequently about what it's like to be an influencer, including #prhauls and showing what it's really like to go on a brand trip.
"I didn't know this until recently, but brands go HARD for Valentine's Day," she says in one video, which contains a supercut of all the packages piling up on her couch.
In another video, she tells a story about how she got asked to go on a trip hosted by fashion retailer Revolve, complete with a reenactment of her eating a scone when she got the email.
"Obviously we said yes!" she says of herself and her influencer friend.
Seeing these younger influencers be candid about the perks of their job is refreshing, and I think it will help to demystify influencing, helping viewers trust the industry more. It's exciting to see how the social media business is evolving and changing more than a decade in, and rather than undermine their power, it seems that what these Gen Z lifestyle creators are doing will only make the industry even more compelling. This kind of behind-the-scenes peek only enhances the glamour of their lives and gives us another reason to keep watching. —Stephanie McNeal
Did You Miss...?
The "Wendy Williams Show" Ended As Messily As It Began
After a season-long absence and months of speculation, the daytime icon's abrupt exit is disruptively on brand.
The Kanye Netflix Documentary Is Heartbreaking
In Jeen-yuhs: A Kanye Trilogy and in the rapper's recent Instagram posts, it's clear Kanye seems to no longer have a grasp on his own public image.
People Don't Know What To Do With Their Money Anymore
"I'm genuinely not sure if I should be saving for retirement or if we're all gonna burn out before then."
The Internet's Response To Ukraine Has Been Peak Cringe
From Zelensky thirst traps to Star Wars memes, the collective obsession with virality has led to some embarrassing and insensitive posts.
Five New TV Shows We're Loving Right Now
From Severance to the new season of Love Is Blind.
Anna Delvey Lost Her Case — Now She Wants To Win Instagram
Netflix's Inventing Anna has given the "Soho grifter" a 600,000-follower platform.
"Love Is Blind" Makes Me Want To Live Alone On The Moon
My kingdom to never hear the name "Shake" again. (Spoilers, obviously.)
Five Underappreciated Books By Black Authors That Have Been Banned
From a queer coming-of-age memoir to a novel inspired by the killing of Tamir Rice, here are five books by Black authors that have been banned in some public school libraries across the country.
How "Inventing Anna" Cons Viewers
Netflix's hit show about iconic grifter Anna Delvey is too enamored of its protagonist to tell us anything new.
23 New And Upcoming Novels With Disabled Main Characters
For Disability Awareness Month, check out these new and forthcoming novels featuring disabled main characters. ●