Morning Update: The Future Is Private Except For When It's Not
A DNA testing program at the border, a campus shooting, Facebook's coming changes. Your BuzzFeed News newsletter, May 1.
The Trump administration is going to start DNA testing families at the border
Next week, the Department of Homeland Security (DHS) is expected to launch a DNA testing pilot program meant to identify and prosecute immigrants posing as families.
The pilot will be rolled out for two to three days at two southern border locations. US Customs and Border Protection (CBP) will refer adults they find posing as families to ICE's Homeland Security Investigations for possible prosecution.
The rapid DNA test involves a cheek swab, with results available in about 90 minutes. A source told us DHS will not store the results.
The wider context: Authorities are grappling with an unprecedented number of families and children arriving at the border. In March alone, more than 53,000 families were apprehended — the highest number recorded in a single month since CBP started tracking.
Venezuela's opposition leader has called on soldiers to join his uprising. The government says it's a coup.
In January, Juan Guaidó declared himself interim president, and was recognized by most Latin American countries and the US.
Now, Guaidó is calling on the country's soldiers to help him end the "usurpation" of President Nicolás Maduro.
Clashes between protesters and soldiers loyal to Maduro have taken place in the capital Caracas. Disturbing footage showed armored vehicles driving into protesters on a bridge.
Venezuela's army has generally supported Maduro, and there were no imminent signs of huge parts of the military switching their allegiance to Guaidó.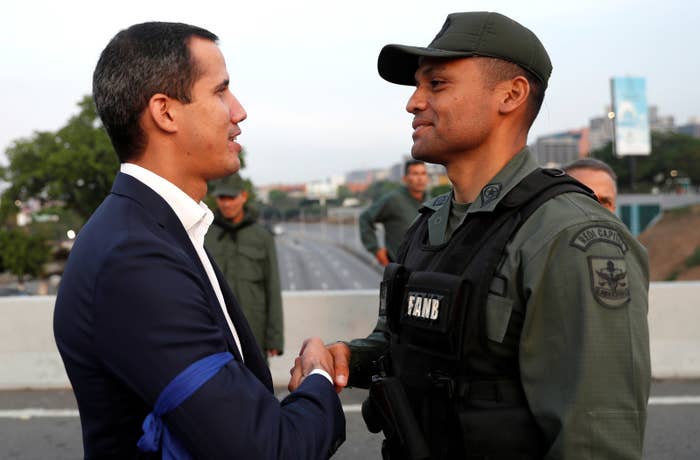 SNAPSHOTS
Two people were killed and four others injured after a shooting at the University of North Carolina at Charlotte. Three of the injured were in critical condition, requiring surgery, police said. Authorities said the suspect is in custody, and have not yet released information on the victims. The university said exams scheduled for Saturday and Sunday were canceled.
The Poway synagogue shooter planned a larger attack but stopped shooting after his rifle jammed. The apparent malfunction prompted the suspect to leave the synagogue, according to authorities. Prosecutors said 50 unfired bullets, a rifle, and a helmet were located in his vehicle after the attack.
A Minneapolis cop was found guilty of murder for shooting an unarmed Australian yoga teacher. Mohamed Noor repeatedly testified that he made a "split-second decision" to shoot Justine Ruszczyk Damond because he believed that his partner feared for his life. A jury convicted Noor on charges of third-degree murder and second-degree manslaughter.
Two people were diagnosed with HIV after getting "vampire" facials at the same spa. Health officials said the clients contracted the same strain of the virus, increasing the likelihood that the two cases resulted from procedures done at the Albuquerque spa.
The Obamas have announced what Netflix shows and movies they're working on. Higher Ground Productions, the production company owned by Barack and Michelle Obama, announced a slate of upcoming content.
There are "no plans" for Jussie Smollett to return to Fox's Empire. The show has been renewed for a sixth season, but Smollett's character will be written out.
Here's how Facebook is changing Facebook this time
Yesterday was Facebook's F8 developer conference, where Facebook announced a bunch of changes:
"The future is private." Mark Zuckerberg said Facebook will push towards building a "private social platform" across its apps. No one knows what it means, but it's provocative.

A new feature called "Secret Crush." It lets you pick a Facebook friend you like, and if they like you back, you'll be notified. What could possibly go wrong?

Instagram is hiding like counts from followers in a test to see if you'll feel less horrible. Users will be able to see their own likes, but not the numbers on others' photos. Feel better yet?

A great big redesign: Facebook is dropping the blue. At first, you'll hate it. Then you'll get used to it. Same as it ever was.
Here's the full list of everything Facebook announced yesterday.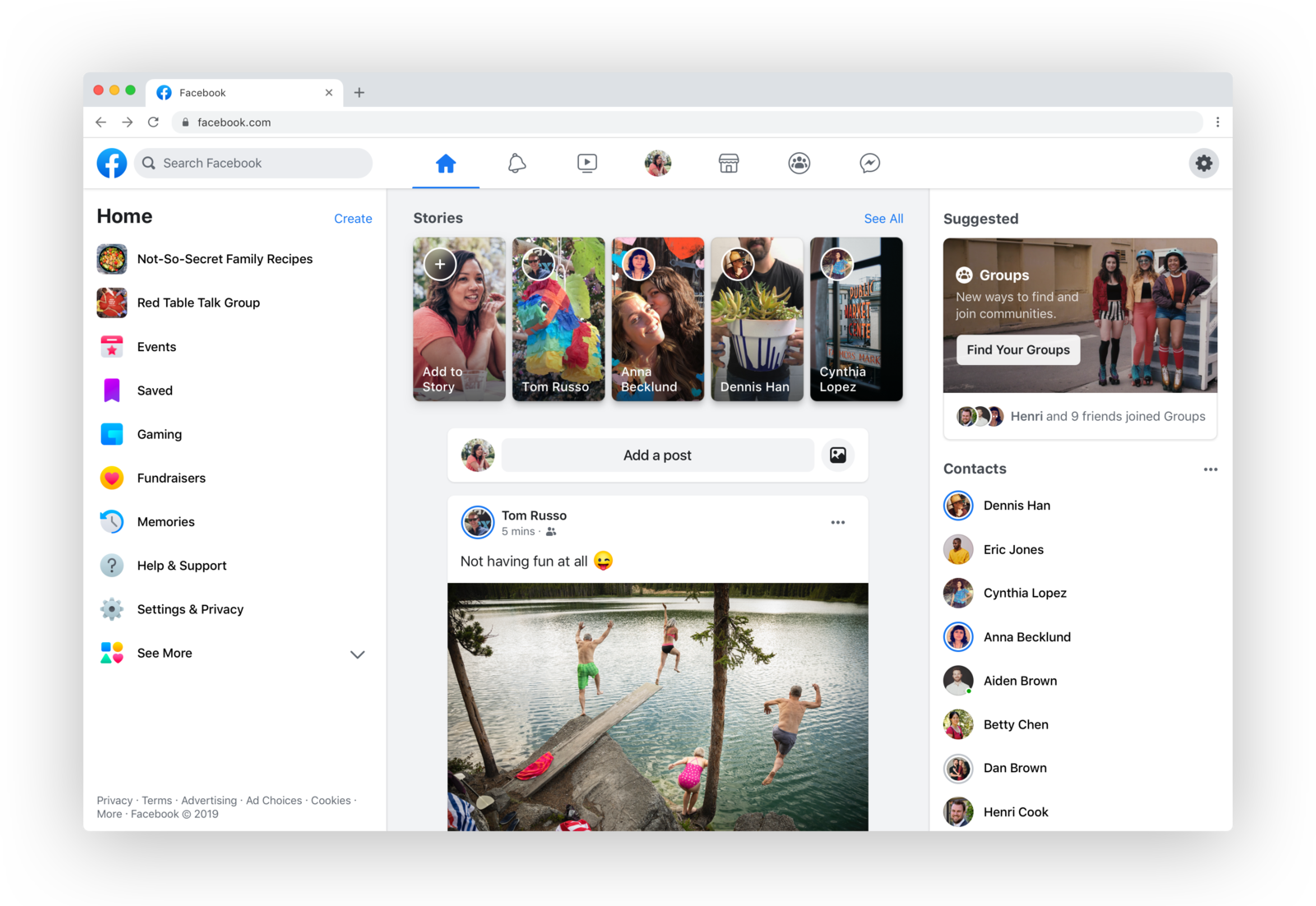 This woman learned her mom had been keeping a beautiful secret from her dad
Rocio Andujo says that her parents' marriage is one of her favorites — not just because they're her parents, but because of the love and respect they have for one another. They've been together for 27 years.
Andujo made a lovely discovery: her mom kept nearly every flower her dad had given her from when they first started dating. "No one knew my mom had kept those flowers," she told us.
Andujo's dad learned about it on the same day she did, and he was "so shocked and happy,"she said.
She shared this on Twitter, where so many people were moved by the story. Some shared the flowers they've kept, too.