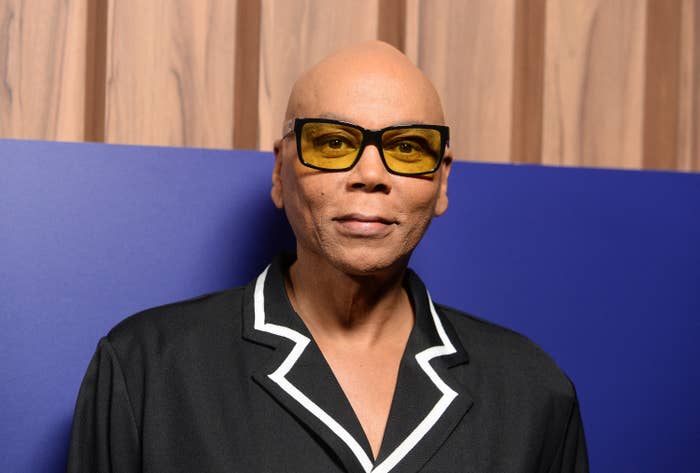 Amid a nationwide legal assault by conservatives on drag performances and the LGBTQ community, drag icon RuPaul delivered a simple but powerful message on Wednesday: "Register to vote so we can get these stunt queens out of office."
In a video posted to Instagram, the Drag Race franchise creator and host called attempts by right-wing politicians to crack down on drag performances in the guise of protecting children as a "classic distraction technique" from "bullies."
"Hey, look over there! A classic distraction technique, distracting us away from the real issues that they were voted into office to focus on: jobs, healthcare, keeping our children safe from harm at their own school," RuPaul said. "But we know that bullies are incompetent at solving real issues. They look for easy targets so they can give the impression of being effective.
"They think our love, our light, our laughter and our joy are signs of weakness. But they're wrong because that is our strength."
The Emmy-winning performer, who became internationally famous as a drag artist in the 1990s, called drag queens "the Marines of the queer movement."
He urged fans not to get "twisted" or "distracted" but instead to register to vote so they can elect new leadership.
Given his fame and platform, RuPaul had faced criticism in recent days by some in the LGBTQ community for not speaking out more publicly against the spate of anti-LGBTQ legislation sweeping state houses across the country.
RuPaul's Instagram post was flooded with supportive comments from previous Drag Race contestants, as well as judge Michelle Visage, who wrote, "AFREAKINMENNNN."
His words come after Tennessee last week became the first state to ban drag performances in public spaces or in front of minors. At least 15 other states are considering similar restrictions.
The assault on drag has been part of a concerted strategy by right-wing activists against the LGBTQ community that dramatically accelerated last year and which has involved a particular animosity toward transgender and nonbinary people.
Conservative lawmakers have repeated harmful and outdated tropes to falsely suggest that LGBTQ people pose a threat to children.