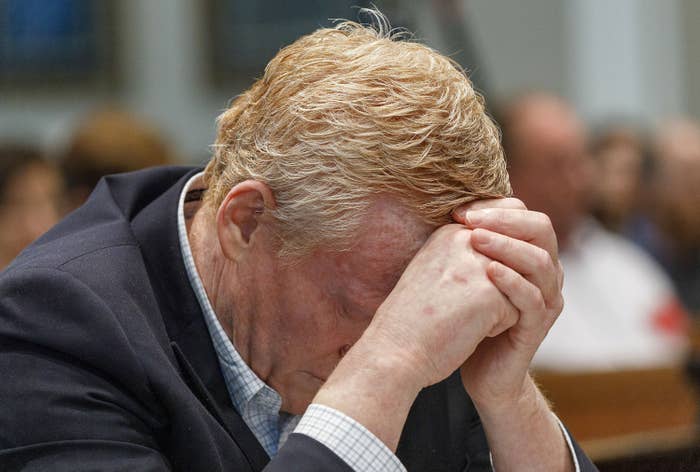 On the afternoon of June 7, 2021, Marian Proctor received a phone call from her younger sister, Maggie Murdaugh.
Despite having no other siblings, the two women hadn't originally been close when they were growing up together in Wilmington, North Carolina, because Proctor was several years older than Maggie. But as they aged and their lives began following similar trajectories — both marrying, having children, and moving to South Carolina — the two sisters had grown much closer and would talk almost every day.
On this particular afternoon, Proctor wanted her sister's advice. Maggie's husband Alex had asked her to return to their rural hunting lodge that night with the intention, according to Proctor, of going to visit his parents, who were both having serious health problems. But Maggie found it hard to see her parents-in-law suffer and wanted to stay at the family's beach house to supervise renovations. Maggie also found it difficult to return to Hampton County, believing the community had turned against the Murdaughs — a powerful and wealthy family of lawyers and prosecutors in the region for generations — after her youngest son Paul was charged with involuntary manslaughter over a 2019 boat crash that killed a teenage girl.
"I said, 'Well, Maggie. Alex and his dad are super close, and that's probably what you should do,'" Proctor said she told her sister. "'Go be with him. He needs you.'"
"You encouraged her to go to [the hunting lodge]?" prosecutor Creighton Waters asked Proctor on Tuesday at the murder trial for Alex Murdaugh at the Colleton County courthouse in Walterboro.
"I did," Proctor responded, beginning to cry.
"Was that the last time you talked to her?" Waters asked.
"Yes," she said, sobbing.
Later that night, Proctor would learn that Maggie, 52, and Paul, 22, were shot dead at the hunting lodge. Alex called 911 to report that he found the pair's bodies by the property's dog kennels after returning from a visit to his parents' house alone.
When Proctor heard that her sister and nephew were dead, she initially felt it had to be some sort of terrible mistake, she said. But as her shock and horror subsided in the days that followed, Proctor said she began to notice a few things that she found odd.
To begin with, she told the court she had found it strange that Alex had gone to see his mother alone that night, given that Maggie had told her that accompanying him had been "the whole reason she went home that night." (Alex's father had been taken to a hospital earlier that evening and was not at home).
Second, although Alex appeared "very torn up" about the deaths, Proctor said, he had given her a confusing response when she had asked him whether Maggie and Paul had suffered as they were killed. After he assured her they had not, Proctor asked Alex if he had any idea who might have killed them. "He said that he did not know who it was, but he felt like whoever did it had thought about it for a really long time," she said.
"I just didn't know what that meant," she added.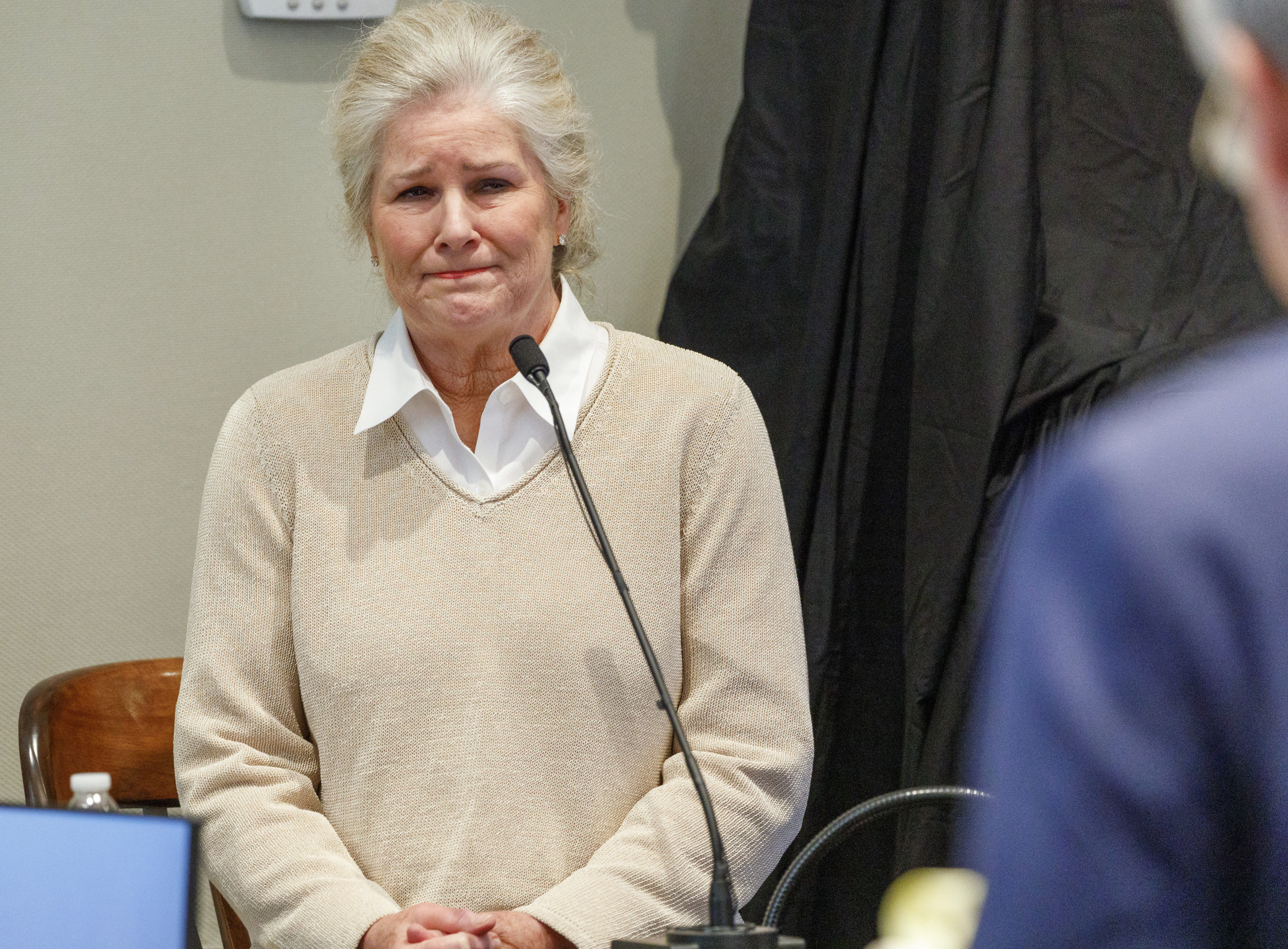 Finally, although a killer or killers remained at large, Alex didn't appear to be at all scared for his safety or that of his surviving son, Buster. Like many people, Proctor had immediately suspected the killings might be some form of retribution against the Murdaughs over the boat case. But although Alex repeatedly raised that as a possible motive when he originally spoke with the 911 operator and first responders, he didn't seem to be living in fear that someone was after him.
"We were afraid. We didn't know what was going on. My family was scared. I was scared for Alex and Buster. I thought that they needed protection. I think everybody was afraid," Proctor said. "Alex didn't seem to be afraid."
In fact, Alex seemed most concerned with trying to prove that Paul had not been driving the boat on the night of the 2019 crash — and thus that a potentially multimillion-dollar lawsuit against the Murdaughs by the dead girl's family was moot.
"He said that his number one goal was to clear Paul's name, and I thought that was strange because my number one goal was to find out who killed my sister and Paul," Proctor said. "I don't know how he could have thought about anything else."
"He said that his number one goal was to clear Paul's name, and I thought that was strange because my number one goal was to find out who killed my sister and Paul. I don't know how he could have thought about anything else."
Proctor's emotional testimony on Thursday provided a shocking new glimpse into the private lives of the Murdaughs, a family who had been plagued by scandal and rumors in the years before the murders. That testimony included revelations about alleged infidelity as well as the family's knowledge of Alex's supposed drug use.
Alex, in particular, appeared to be living a double life for many years. Prosecutors have said that he was secretly struggling with a long-running opioid addiction and the incredible stress from having allegedly stolen huge sums of money from his law firm, clients, and even the family of his dead housekeeper. Facing imminent discovery of his misdeeds from an office investigation and the boat crash lawsuit, he allegedly murdered his wife and son in an effort to buy himself time and sympathy.
Defense attorneys for Alex, who has pleaded not guilty, say the prosecution's case is fanciful and rooted in conjecture. They've repeatedly tried to paint him as a loving husband and father who had no financial incentive to kill his family, even if he may have been a thief.
Indeed, the jury did hear evidence on Tuesday from Proctor that Maggie was mostly happy with Alex, even if their marriage wasn't completely perfect. What the jury did not hear, though, was evidence about an ostensibly major imperfection that had caused Maggie distress over the years.
During arguments between attorneys before the judge without the jury in the courtroom, Proctor said that around 2007 Maggie had forced Alex to leave their home for a period because she had come to believe he'd been unfaithful.
Maggie was angry to learn that a woman Alex knew in college had reached out to him, defense attorney Jim Griffin told the judge. But when Maggie contacted the woman's husband, he told her he'd been having his wife followed by a private detective and knew that she was not seeing Alex, according to Griffin.
"It was an affair that happened — or Maggie thought it was an affair that happened many years ago. They were able to resolve the issues. But Maggie still brought it up," Proctor told the judge, saying her sister discussed it with her as recently as a year before the murders. "She did not think anything was going on. She just said that it still bothered her."
But after taking roughly 15 minutes to consider the matter in his chambers, Judge Clifton Newman ruled that the jury should not hear from Proctor about the alleged infidelity because it had occurred too long ago and would be confusing.
The judge did, however, allow Proctor to testify about how she and other family members had been living in fear — and what eventually changed that. "We were mostly afraid for Alex and Buster, but we didn't know the motive behind the killings. We thought that it probably had something to do with the boat case, and we thought that up until September," Proctor said. "And then things started to change a little bit."
In September 2021, months after the killings, Alex's law firm partners forced him to resign when they discovered he'd been stealing from them and their clients. The very next day, he allegedly hired a contract killer to fatally shoot him by the side of an isolated road so that Buster would receive a multimillion-dollar insurance payout. But the plan failed when he was only slightly injured by the shooter, and Alex and his alleged accomplice were soon charged with insurance fraud.
Proctor said that when she first learned Alex had been shot, she feared the Murdaughs were being picked off one by one.
"I had just lost two of the family members and I felt like they were being targeted at that point," she said.
"Over the course of a few weeks, we were still on high alert, worried for Buster, but at that point, information started coming out about some things that Alex had done financially that we had no idea about," Proctor added.
Later, Proctor said she'd learned the story Alex had initially told authorities about the roadside shooting — that he'd been shot by an unknown assailant as he changed a tire — was not true.
Proctor was also the first witness to testify that both Maggie and Paul had been concerned for a long time about Alex's usage of prescription pills. Maggie even called Paul her "little detective," Proctor said, because she tasked him with finding any pills Alex might be hiding.
Proctor said that Alex had told her he had not been with Maggie and Paul at the kennels prior to the killings, but prosecutors have repeatedly shown a video filmed by Paul on his cellphone that they say captures Alex's voice at the kennels shortly before the murders.
Testifying immediately after his wife on Tuesday, Barton Proctor became the latest witness to testify that he could identify the voices of Paul, Maggie, and Alex in the video.
"How sure are you?" Waters, the prosecutor, asked him.
"100%," he responded.