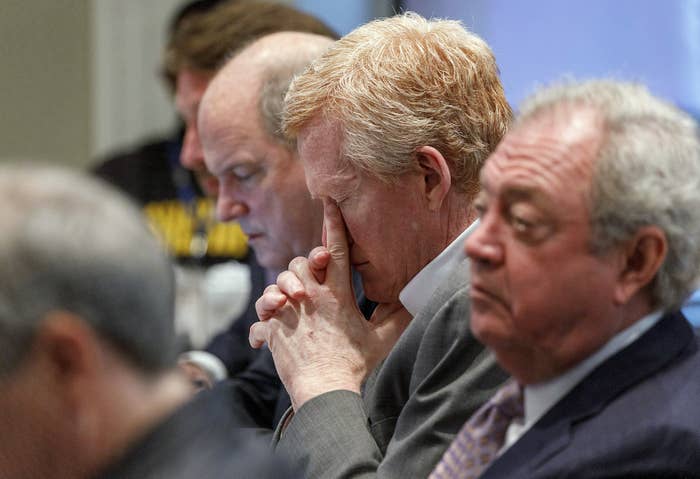 Much of the testimony in the Alex Murdaugh double murder trial has been hard to parse, but BuzzFeed senior breaking news reporter David Mack has been watching intently and somehow making sense of it all. Financial spreadsheets, cellphone logs, GPS data, and other evidence presented — like gunshot residue analysis and DNA results — were full of technical details and haven't seemed particularly damning. But the trajectory of the trial changed with the judge's decision to allow testimony about Murdaugh's alleged financial crimes — enabling prosecutors to bolster their opening argument that "a perfect storm" of legal and financial troubles motivated Murdaugh's desperate decision to kill his wife and son.
Here are the biggest revelations of the trial so far.
Blown-up alibi
In a Snapchat video recorded at the dog kennels minutes before the shootings, the voices of three people can be heard: victims Paul and Maggie Murdaugh as well as Alex, according to six witnesses who have identified him with 100% certainty. This contradicts Murdaugh's original assertion that he was nowhere near the kennels — where Paul and Maggie's bodies were found — at this time.
Exposure of financial crimes
The former CFO of Murdaugh's law firm, Jeanne Seckinger, testified that less than 12 hours before the murders, she confronted him about money she believed he had stolen — and demanded "proof that he had not." After the deaths, she and the firm agreed that the matter of the missing funds could be delayed until the end of the year out of sensitivity to Murdaugh's shock and grief. That bought him time to repay most of the money and to borrow the remainder from his friend Chris Wilson, who also testified.
Wardrobe change
Murdaugh was wearing different clothes shortly before the murders than the white T-shirt, cargo shorts, and Nike running shoes he was wearing when police arrived at the crime scene. In fact, in a Snapchat video Paul filmed at 7:38 p.m., Alex can be seen in a short-sleeved shirt, khaki pants, and loafers. Notably, Murdaugh and his clothes were clean despite him saying that he'd rolled over the blood-drenched victims' bodies and checked their pulses. "I think I tried to turn Paul over first. I tried to turn him over," he told police, describing how his son's cellphone had fallen out of his pocket when he did so. "I touched them both. I tried to do it as limited as possible, but I tried to take their pulse, both of them," Murdaugh said.
"I did him so bad"
Early in the trial, Jeff Croft, a senior special agent with the South Carolina Law Enforcement Division, testified that Murdaugh had made a Freudian slip when Croft brought up a "traumatic" photo Murdaugh had seen of his son's and wife's extensive wounds. "It's just so bad. I did him so bad. He's such a good boy, too," Murdaugh said, according to Croft. But some people hear something else in the recording: "They did him so bad" — consistent with Murdaugh's contention that two other people killed his family.
Inconsistent timeline
Muschelle "Shelley" Smith, who had worked as a caregiver for Murdaugh's mother, whom he visited the night of the murders, testified that it was unusual for him to come by so late. She said he only stayed about 20 minutes, but in a conversation with Murdaugh days later, she said, he had emphasized to her that he'd stayed there longer — 30 to 40 minutes — which made her "nervous" and disturbed her enough that she called her brother about it. In that same conversation, he offered to help pay for her wedding and to help her get a promotion at her second job, she said.
Maggie's pajamas
Maggie's pajamas had been laid out neatly on the floor in the laundry doorway, along with a clean pair of her underwear — something housekeeper Blanca Turrubiate-Simpson testified was odd: not just the unusual placement but also because Maggie wouldn't typically wear underwear beneath her pajamas as she slept.
Pots and pans
The pots containing the food Turrubiate-Simpson had cooked for the family's dinner had been sealed and placed in the refrigerator, rather than left out for her to put away the next day as the family would usually do, she said.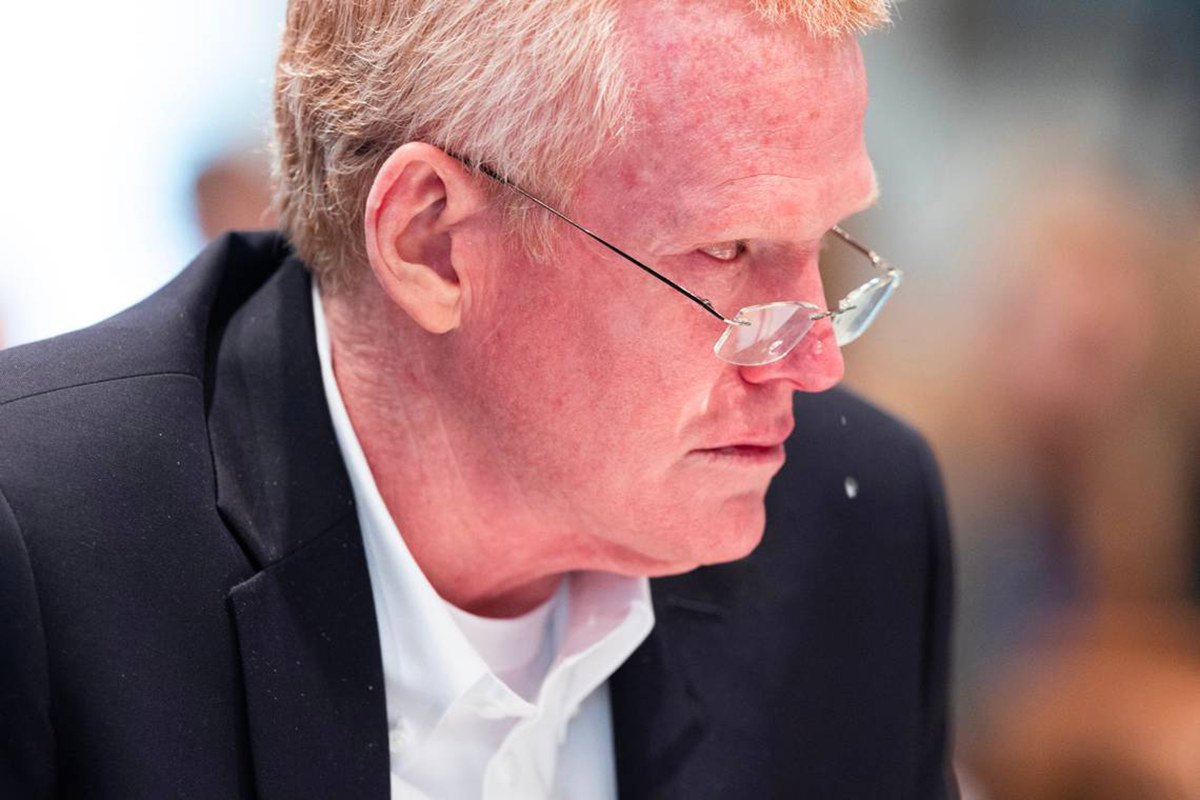 Recent shower
It appeared someone had showered, as there was a puddle of water on the bathroom floor, along with a towel and a pair of khaki pants. In the closet, Turrubiate-Simpson saw a damp towel lying on the floor, along with a white T-shirt that appeared to have fallen off a pile placed up high. Unfortunately, rather than preserving the scene for police, she said she followed the directions of her employer — Alex Murdaugh — to clean the house.
Potential marital issues
Turrubiate-Simpson testified that Maggie told her she was reluctant to go to the property that night and suspected Alex wasn't being truthful with her about their finances. Turrubiate-Simpson also said she found Maggie's wedding ring under the seat when she was cleaning her car. (Of course, there could be other reasons for Maggie to have taken off and misplaced her ring besides marriage problems.)
COVID in the courtroom
Judge Clifton Newman dropped a bombshell of his own Monday morning when he revealed that two jurors had been excused and replaced with alternates because they tested positive for COVID. (So did at least one court official.) Now just three alternates remain.

Don't forget to subscribe to our true crime newsletter, Suspicious Circumstances, to get true crime deep dives delivered straight to your inbox every week. Sign up here.