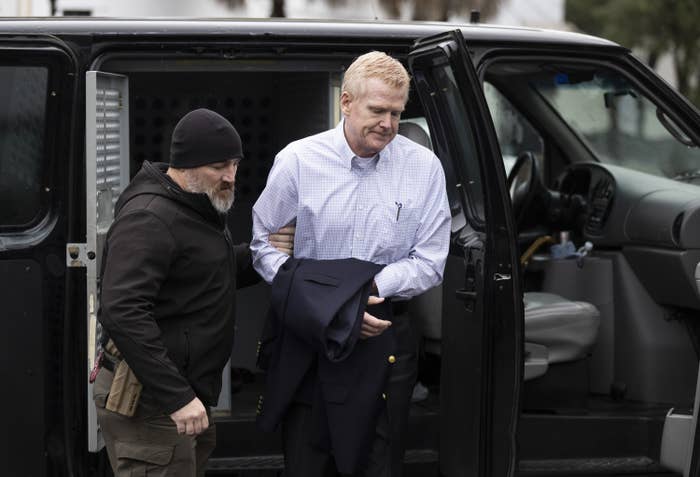 Long before Alex Murdaugh was accused of killing wife Maggie and son Paul at their rural South Carolina hunting lodge in June 2021, a series of deaths had haunted the Murdaugh family.
There was the death of 19-year-old Mallory Beach in a late-night boat crash in 2019, for which Paul was awaiting trial when he was shot dead.
There was the 2015 death of 19-year-old Stephen Smith, whose body was found in the middle of a road about 10 miles from the Murdaugh home in circumstances that did not suggest a hit-and-run. In the aftermath of the openly gay teen's death, the Murdaugh name was frequently brought up with investigators.
And finally, there was the 2018 death of the Murdaughs' longtime housekeeper and nanny Gloria Satterfield, who was said to have tripped on one of the family's dogs and fallen down stairs. Weeks later, she died in a hospital from her head injuries.
All three deaths received renewed attention in the wake of Maggie and Paul's death, but one of them was raised in court on Friday at Alex's murder trial.
Satterfield's son Tony sat in the witness stand across from his mother's former employer to tell a judge how Alex had used his mother's death as an opportunity to enrich himself by stealing millions that should have gone to her family.
"Did you give him permission to steal your money?" prosecutor Creighton Waters asked Tony.
"No," he replied.
But Tony was testifying in somewhat unusual circumstances: the jury was not present to hear his evidence. Instead, Judge Clifton Newman has been holding separate hearings about how much evidence prosecutors should be able to introduce at the murder trial regarding the financial crimes Murdaugh has been charged with — and, in the case of the Satterfield family, admitted to.
The prosecution has contended that on the day of the June 7, 2021, murders of Maggie and Paul, Alex was facing a "perfect storm" of legal and financial reckoning that was set to destroy his career and potentially send him to prison. On Thursday, the chief financial officer of Alex's former law firm testified that she'd confronted him the very morning of the murders about $792,000 in missing funds.
Prosecutors argue Alex killed his wife and son as a distraction to buy himself time and sympathy, but his defense team says this is an argument rooted in theory, not fact.
Throughout the murder trial, Alex's lawyers have repeatedly asked witnesses about his relationship with his family, portraying him as a good father who provided for his loved ones and had no reason to kill.
"Can you think of any circumstance that you can envision, knowing them as you do, where Alex would brutally murder Paul and Maggie?" defense attorney Jim Griffin asked Ronan Gibson, a friend of Paul's who considered the Murdaughs his second family.
"Not that I can think of," Gibson replied.
Judge Newman decided Thursday that defense lawyers had, through that question to Gibson, "opened the door" for the jury to hear evidence from the prosecution that Alex was not all he appeared to be.
Rules of criminal procedure prohibit evidence of other crimes or wrongs being introduced in a trial, unless it's being used to show intent or motive, rather than merely as documentation of bad character.
This is why the defense and prosecution are fighting so hard over evidence like Tony Satterfield's. Even though Alex admitted in a June 2022 confession of judgment that he owed the Satterfield family $4.3 million, his defense team argued that it's irrelevant in the murder trial and would almost certainly destroy the jury's perception of their client.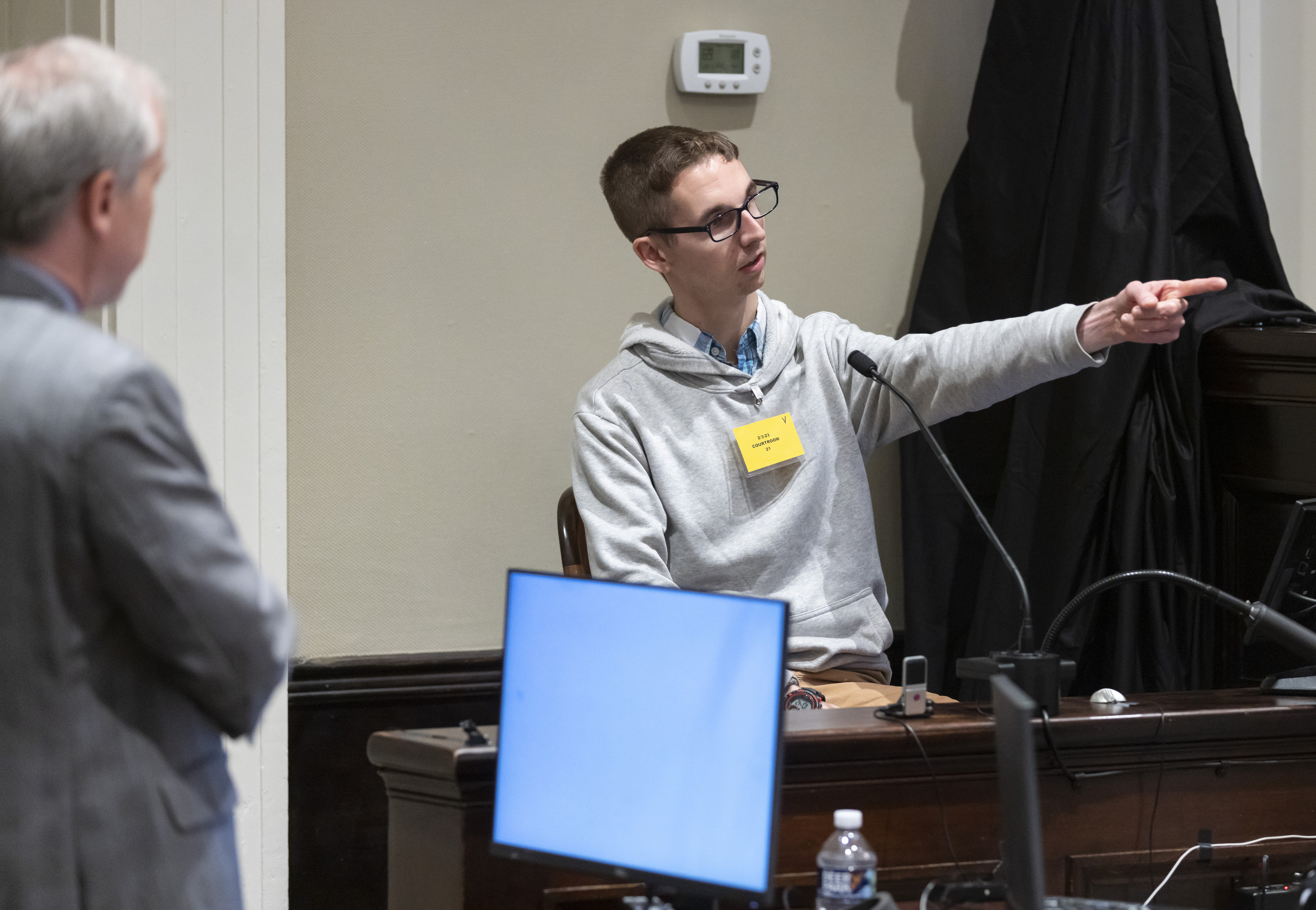 For their part, prosecutors called Tony on Friday because they contend that the stolen insurance settlement was among the financial walls that were closing in on Alex around the time Paul and Maggie were murdered.
Tony said that, after his mother's death, Alex had told him and his brother, "Let me go out to my insurance company to get the medical bills for your mom paid."
He said he considered Alex his lawyer, although no retainer was ever signed, and that Alex had said he had hoped that the two Satterfield sons would end up with about $100,000 each after the medical bills were paid. But Alex never told him that there were actually two insurance policies with benefits of roughly $500,000 and $5 million, respectively.
Alex even had a friend, Cory Fleming, act as the official attorney for the Satterfields without telling them. Tony still considered Alex his lawyer, and communicated with him primarily.
As the years dragged on, no movement on the payout appeared to have been made. "At first it was half-hearted," Tony said. "[Alex] said they were making progress but he left it at that."
In June 2021, Tony said members of his family read in local media there had been a settlement reached with Alex's insurers over Gloria's death. When Tony finally made contact with Alex, he said he was only told they were still making progress and were hoping to settle by the end of the year.
But Alex did not tell Tony that he'd already scored two insurance payouts of $500,000 and $3.8 million, nor that he'd diverted these funds to himself.
"Did you ever get one cent from Alex Murdaugh before all of this happened?" Waters asked.
"No," Tony responded.
Crucially, though, Tony could not definitively say in court on Friday whether he had made contact with Alex about the news report of the payouts before or after Maggie and Paul were killed — something that will be crucial for the prosecution if they hope to have his evidence heard by a jury.
"It was around that time, but I don't remember if it was before or after," Tony said.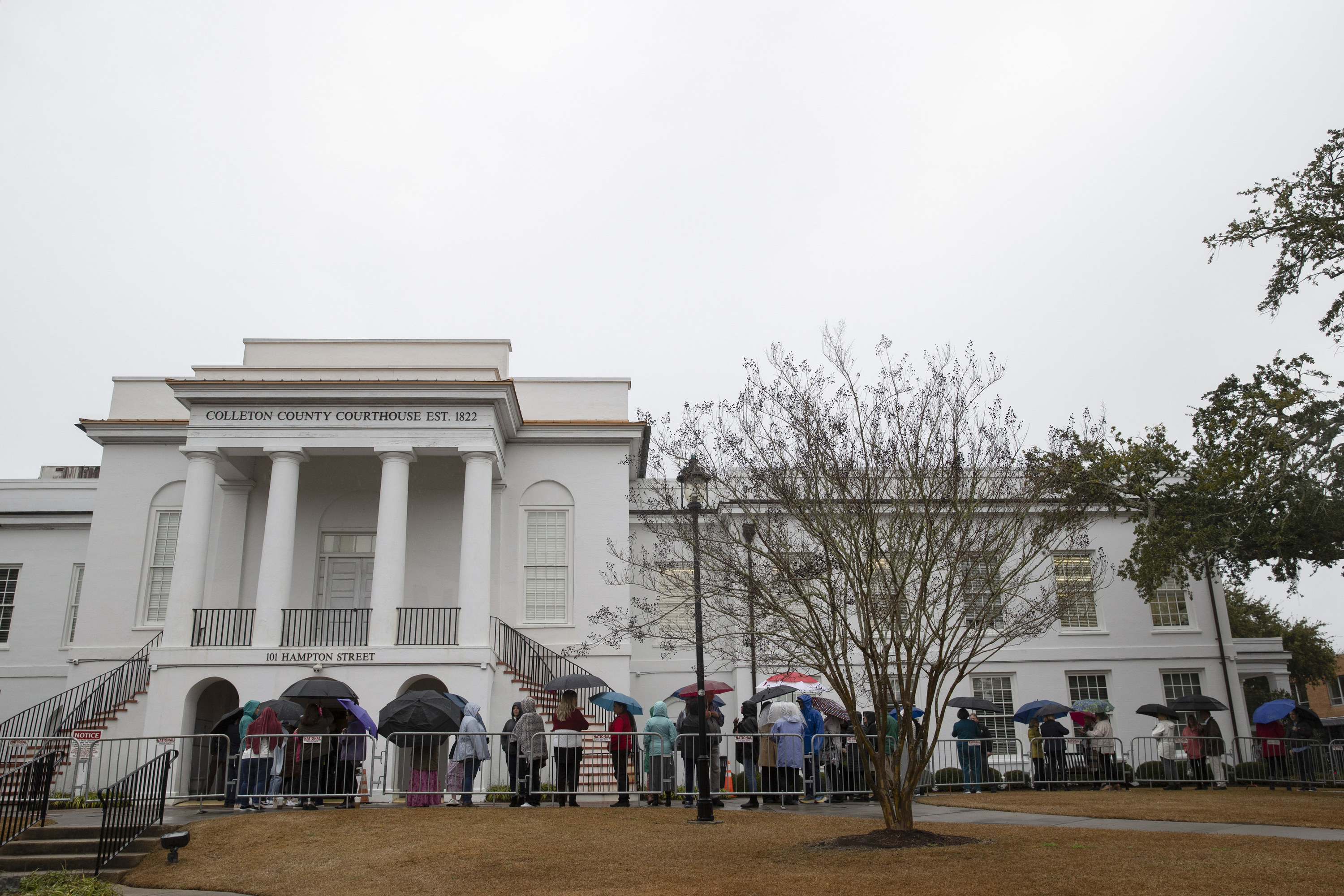 In addition to the murder charges, Alex is facing almost 100 other financial charges related to his alleged thefts from clients and his own law firm. (Fleming was also indicted last year, along with Alex and another associate, for financial crimes).
Alex is also charged with insurance fraud, conspiracy to commit insurance fraud, and filing a false police report regarding an incident in September 2021 in which he allegedly paid a hitman to kill him by the side of a rural road so that his surviving son Buster could receive an insurance payout — a scheme that apparently fell apart when the bullet only grazed Alex's head.
That botched suicide scheme was carried out the day after Alex was forced to resign from his law firm by partners who'd discovered his years of thefts.
"There's a symmetry between what happens on the side of the road and what happens on June 7," prosecutor Waters said Thursday, as he argued for the judge to allow the jury to hear that evidence, "because when the hounds are at the door, when Hannibal is at the gates for Alex Murdaugh, violence happens."