Joshua Bassett just tried to cool down rumors and gossip about Olivia Rodrigo and Sabrina Carpenter after he was asked to choose between their songs.
For those of you who don't know, something of an apparent love triangle has been unfolding between the three over recent months after Joshua and Olivia reportedly broke up last summer.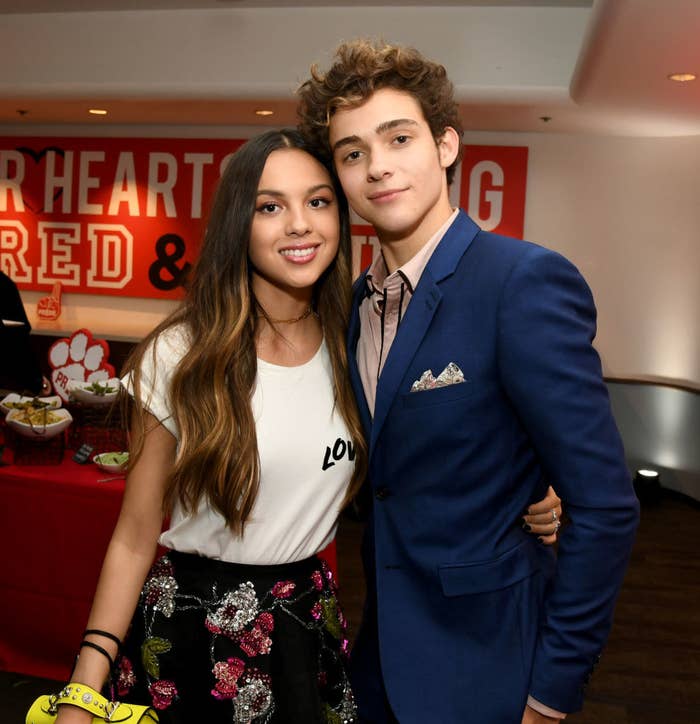 But the drama ramped up a gear at the beginning of the year when Olivia released her debut single — the record-breaking heartbreak anthem "Drivers License" — apparently giving her side of the story.
In the lyrics of the emotionally charged song, Olivia appears to subtly reference Joshua and their relationship. It was also assumed that she referenced Sabrina when she said: "And you're probably with that blonde girl / Who always made me doubt / She's so much older than me / She's everything I'm insecure about."
Things got even more interesting when it was revealed that the lyric had been changed from its original wording, which described a brunette girl instead.
Since then, both Joshua and Sabrina have seemingly responded to the situation by releasing songs of their own, and basically, things have gotten quite messy.
Sabrina and Olivia have been questioned on multiple occasions about the drama, their songs, and their respective lyrics, and have poured cold water on claims that there's any kind of feud to unpack.
And now Joshua has done the same, telling an interviewer that there was "no response" to be made to "Drivers License" and that people shouldn't "forget the value" of both Olivia and Sabrina outside of the drama.
"There's no response [to "Drivers License"] to be made," the 20-year-old told ET Canada. "All I will say is, you know, that's [Olivia's] story to tell. Whatever the song is to her is her thing to tell, so I'll let her do that."
"But I would say I hope people don't forget the value that [Olivia] and Sabrina bring to the world outside of the drama," he went on, "And I hope people will look at the depth of who they are instead of just the surface-level gossip."
And he was quick to explain that although heartbreak is a theme on his upcoming EP, it was written over the last couple of years and was therefore not entirely about his relationship with Olivia.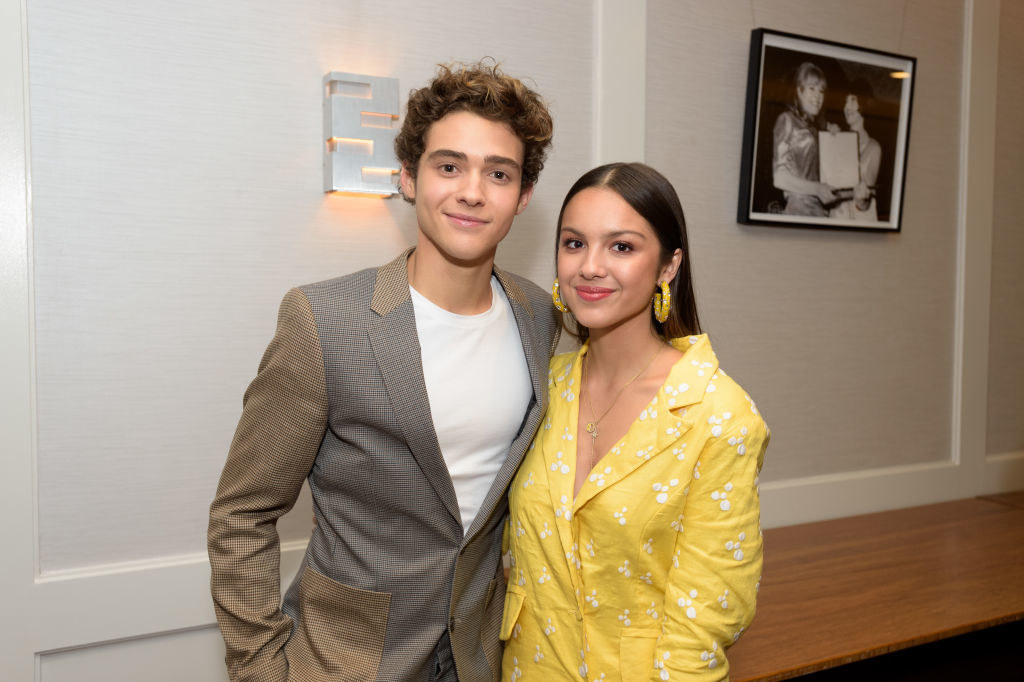 This all comes as Joshua was asked to choose between Olivia's "Drivers License" and Sabrina's "Skin" during a recent interview, which many took to be a shady question.
There was some confusion online as the clip was taken out of context and therefore looked like Joshua was picking his favorite song. However, for the interview, he was asked to pick a category — "Drivers License" or "Skin" — and then answer a question based on his choice.
After contemplating for a few seconds, and seemingly about to pick the latter, Joshua eventually went for "Drivers License" and was therefore asked a question about driving.