Hello! It's Episode 402 in the Olivia Rodrigo/Sabrina Carpenter/Joshua Bassett drama series and things still appear to be going pretty strong, even if some fans do think the whole thing is a PR stunt...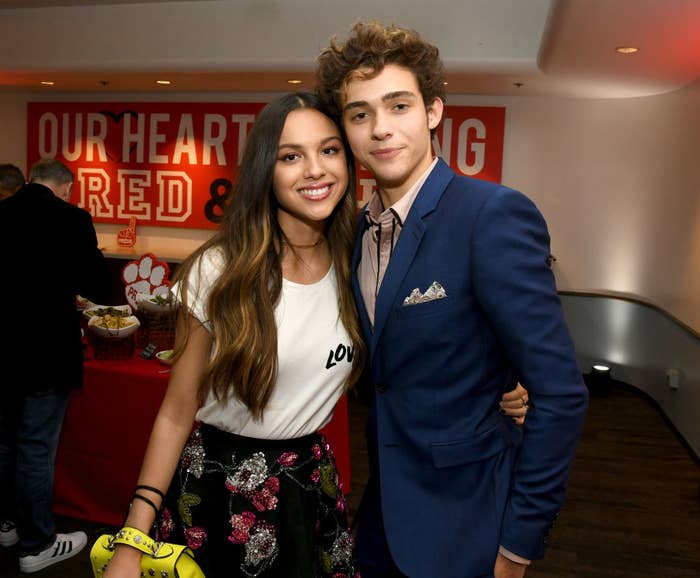 But first, the backstory! You probably know this already so let's try to keep it brief, even if we could probably fill a fairly big book with all the drama so far.
So! High School Musical: The Musical: The Series costars Olivia Rodrigo and Joshua Bassett apparently dated (although this was never confirmed), and when they apparently broke up, things were rumored to be pretty messy behind the scenes.
On the same day as Joshua was pictured on an apparent lunch date with Sabrina Carpenter, Olivia dropped a picture on Instagram wearing a "dump him" T-shirt, which seemed pointed, to say the least. And so, an apparent love triangle/feud was born.
We all know that Olivia went on to drop heartbreak anthem "Drivers License," which is still riding high atop the charts and appeared to include more than one reference to Joshua.
The 17-year-old wouldn't be drawn on whether the song was about her costar, but she also didn't shut the rumors down either. In an interview with Billboard, she said: "I totally understand people's curiosity with the specifics of who the song's about and what it's about, but to me, that's really the least important part of the song."
Then in steamrolled Joshua, who also released a few songs of his own which seemed to be a response to Olivia. One such track was called "Lie Lie Lie," which...well, it's not exactly subtle, is it?
But the drama kicked up a gear when Sabrina then released a song of her own — all about getting into a new relationship while an ex watches on — which many thought was her two cents on the feud.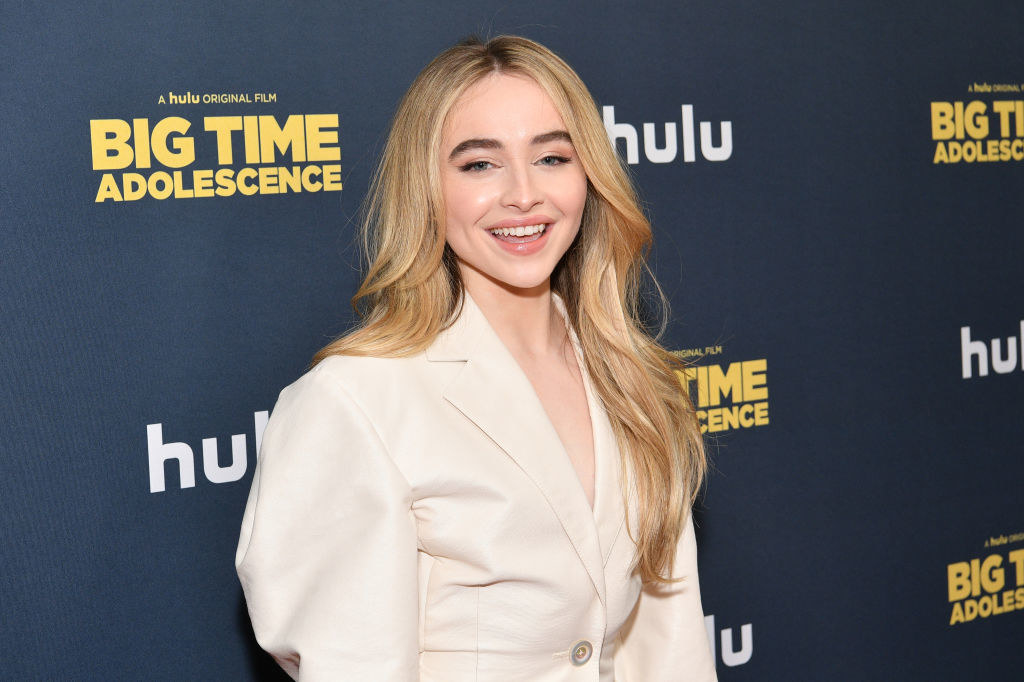 But then, Sabrina released the music video for "Skin" and that's where we're at now.
For its part, the music video generally fits the theme of the song, showing Sabrina happy alongside a love interest while things chaotically come crashing down around them.
But one glaring part of the video just doesn't seem to fit at all, and it's this that looks like a little Easter egg about the whole feud — Sabrina sitting on top of a car in the rain.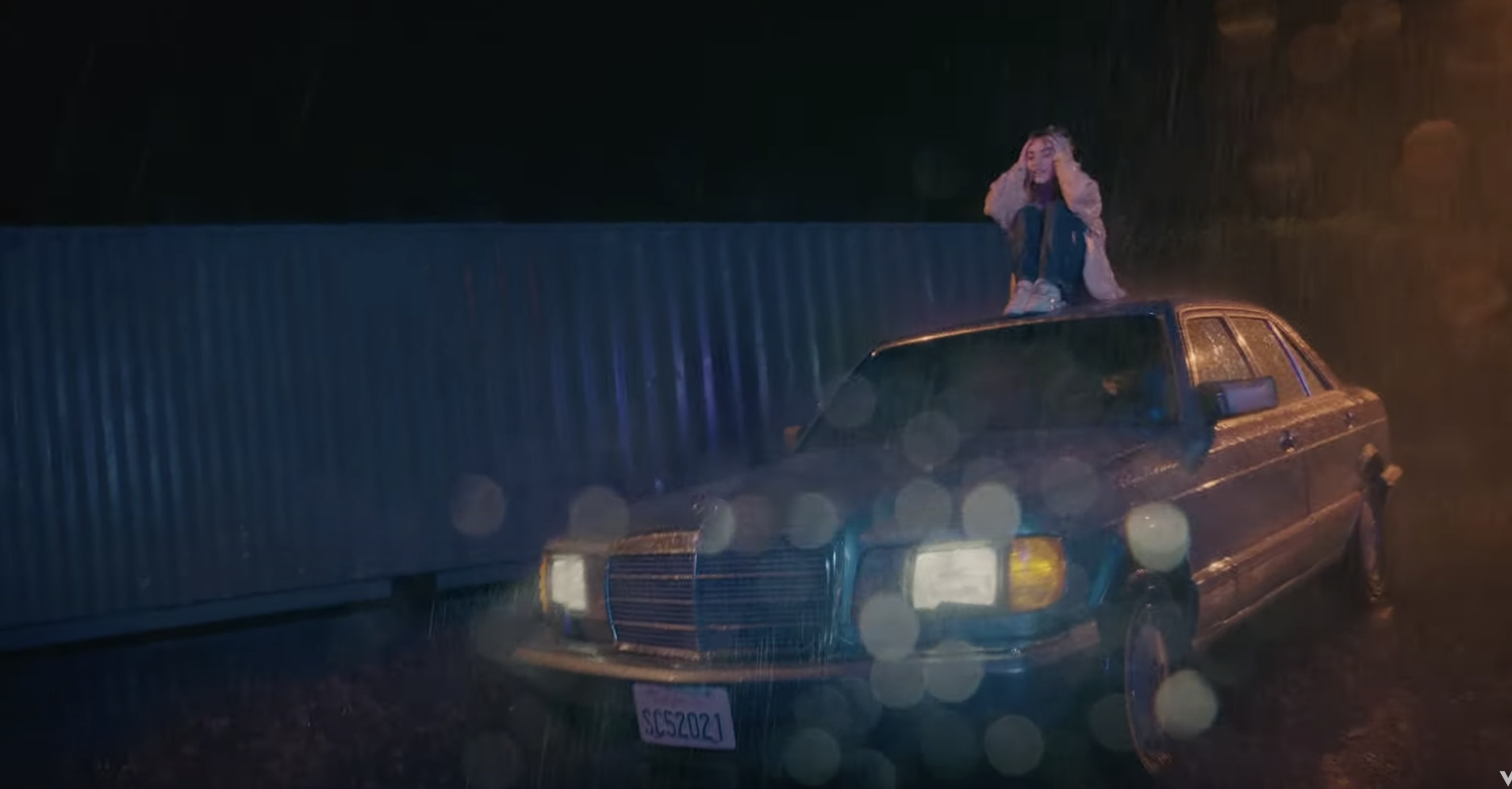 Now, sure, there's nothing brand new about a car making an appearance in a music video. But it's also worth pointing out that the car bares something of a resemblance to the one that appears in Olivia's "Drivers License" video.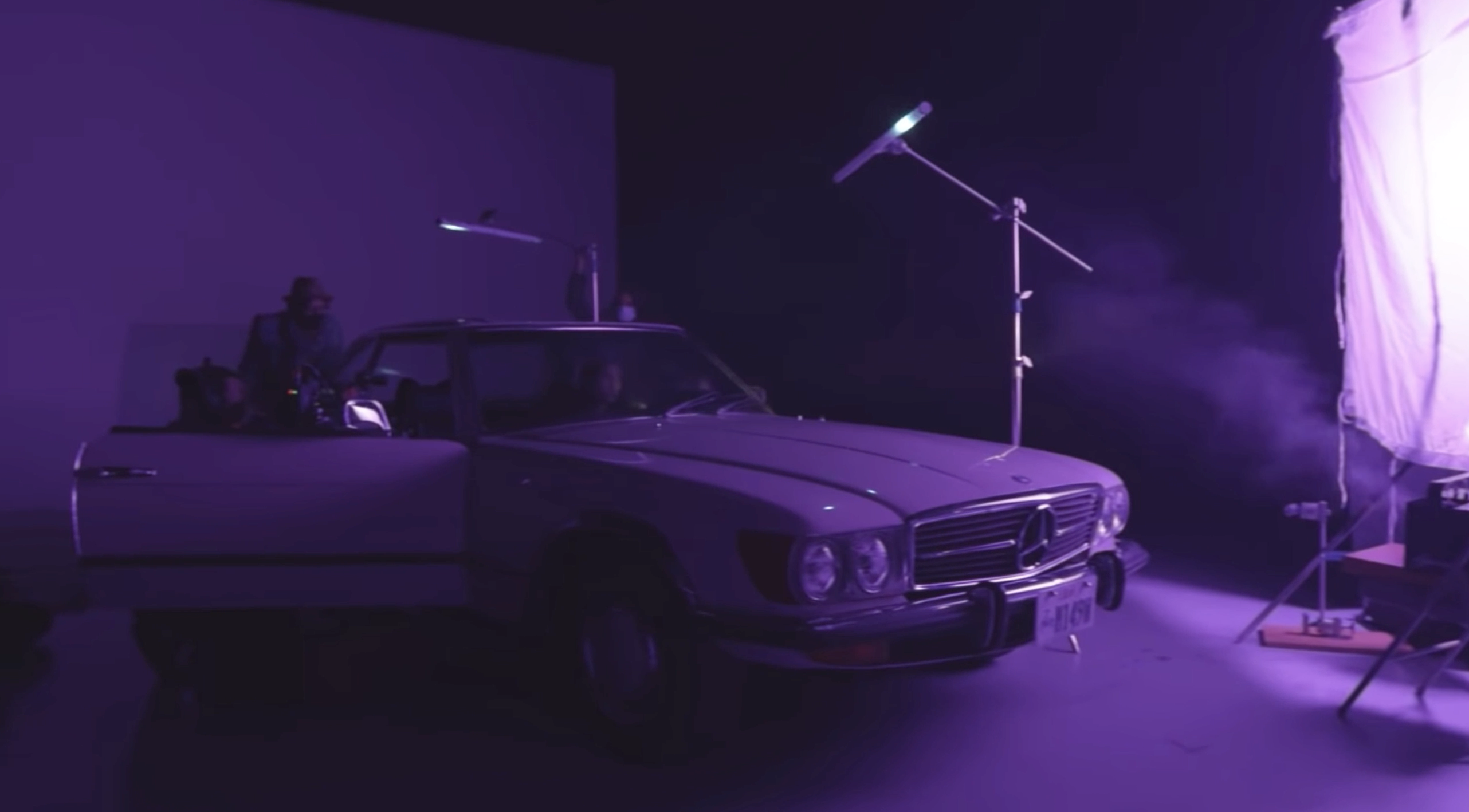 And while we're on the subject of vintage cars, guess who else just so happens to have one in their music video. Yep, hello, vintage car in Joshua Bassett's "Lie Lie Lie."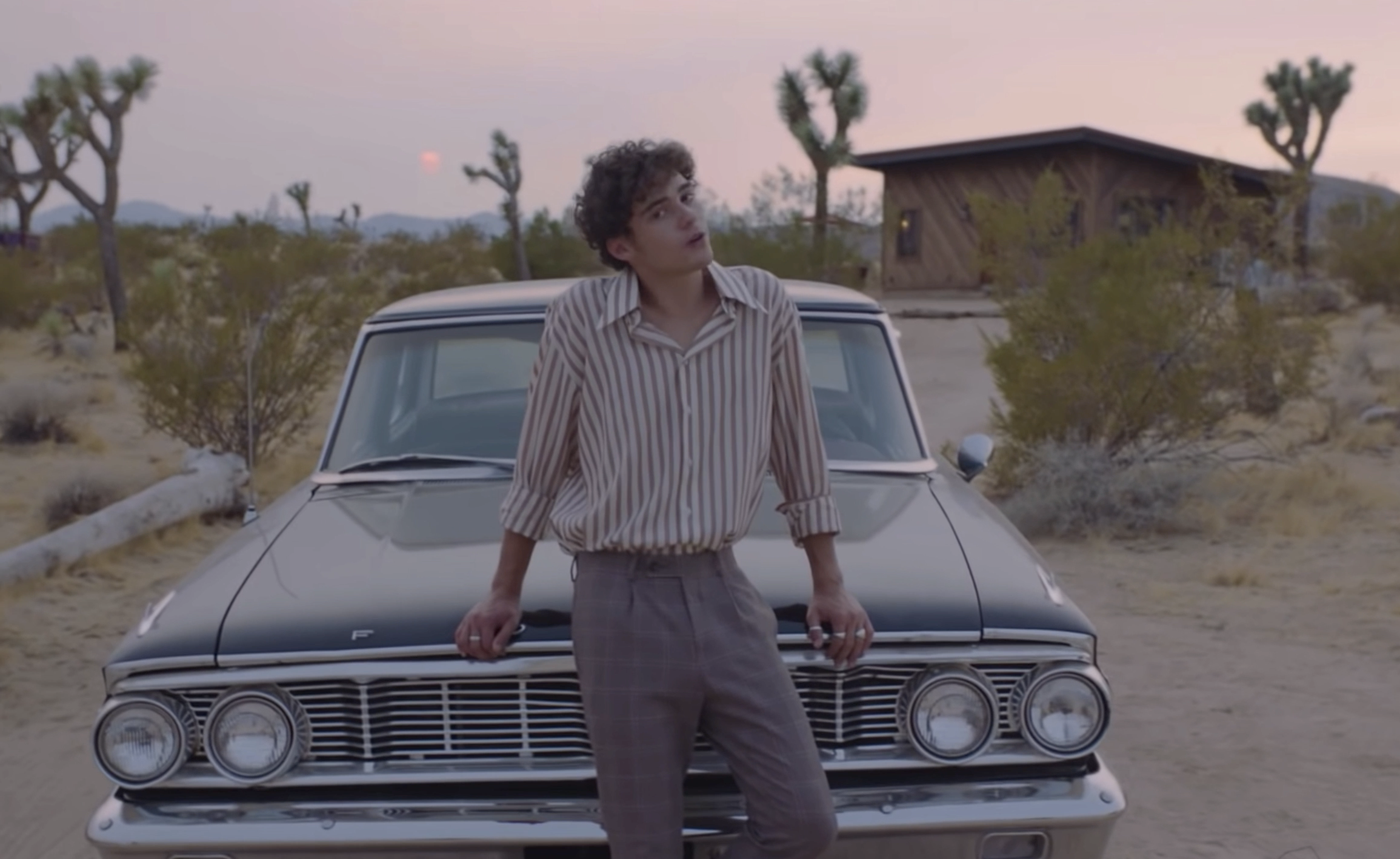 In fact, not only that, but the end of Joshua's video actually mirrors parts of Olivia's, with them both hanging out the window of speeding cars.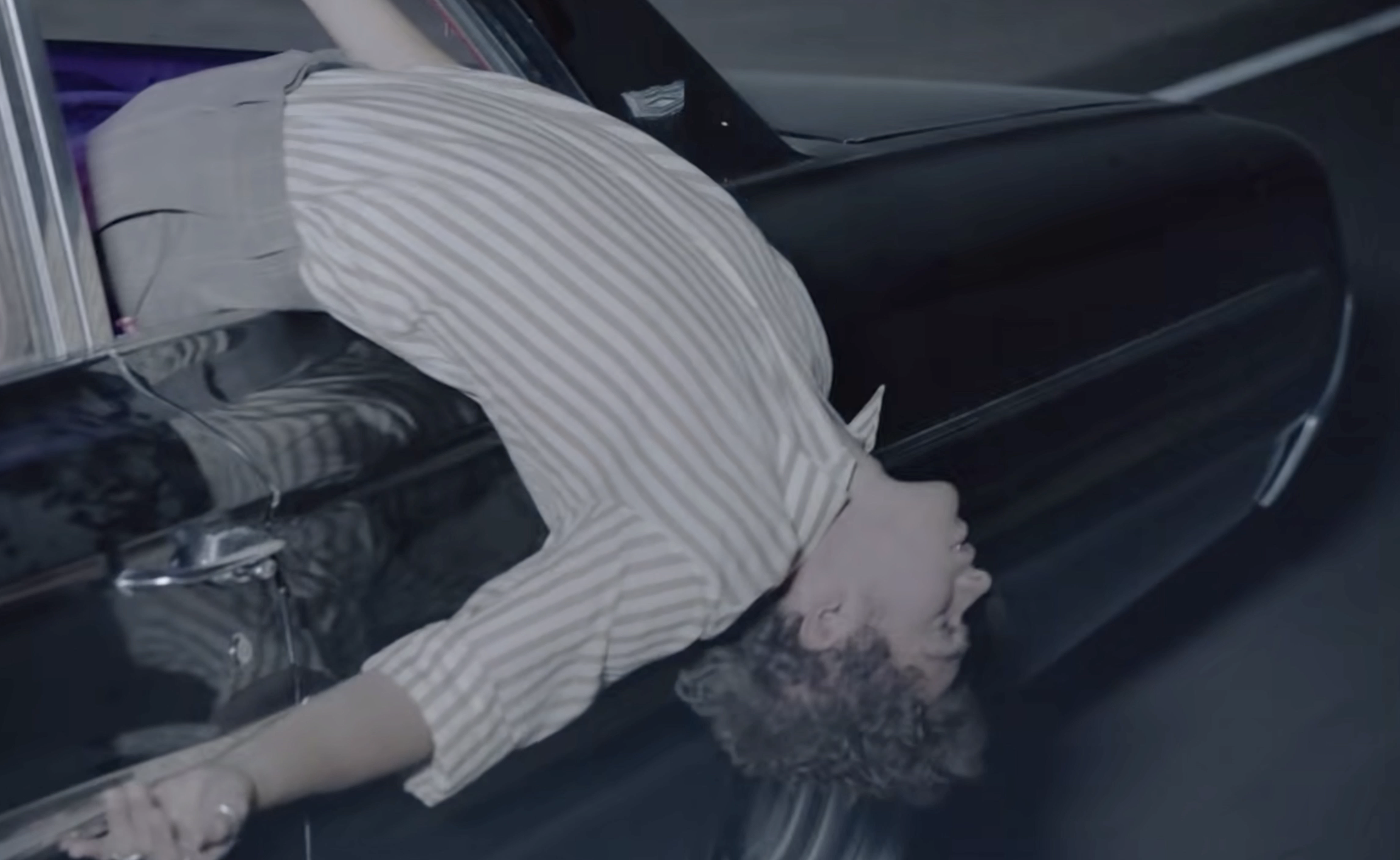 And the inside of both cars just so happen to be bathed in purple light? COME ON!
All of this is only boosting fan theories online that suggest the apparent feud could well be a clever PR stunt, something which wasn't helped when a TikTok video pointed out similarities between Sabrina's song and a 2014 episode of Girl Meets World, which she starred in.
And the title of the poem that Riley reads to the class? "The Girl With the Long, Blonde Hair."
Anyway, that's where we're at right now. Who knows where we'll be next week, but I suppose we'll just have to wait and see.