The biggest criticism of this season of The Kardashians has been the family's apparent attempt to give Tristan Thompson a "redemption arc" after he betrayed and publicly humiliated Khloé Kardashian multiple times over the years.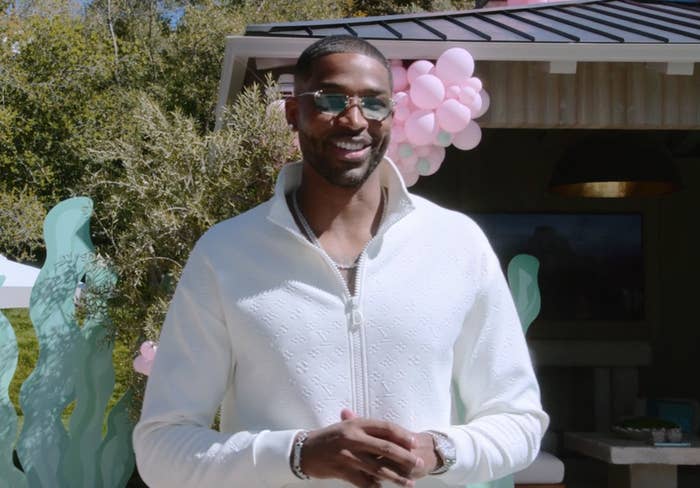 Fans were left horrified when Khloé's mom, Kris Jenner, and best friend, Malika Haqq, both encouraged her to give a relationship with Tristan another go. In fact, Malika sparked fierce backlash when she went so far as to suggest that Khloé should try to "save" her family.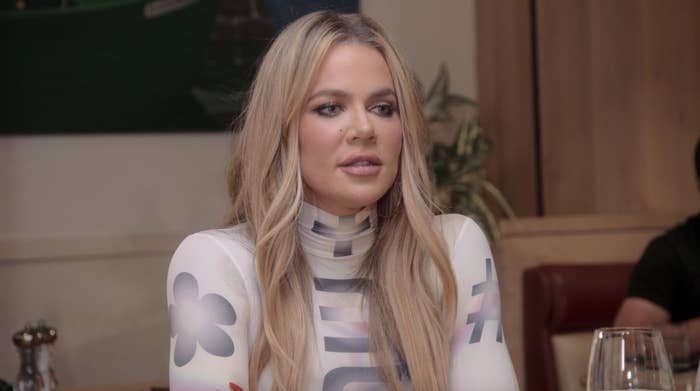 If you need a recap, not only has Tristan cheated on Khloé repeatedly since they started dating in 2016, but he also actively encouraged her to have a second child with him while simultaneously hiding the fact that he got another woman pregnant behind her back.
Tristan managed to keep the other woman's pregnancy and a related court case from Khloé for several months, and she only found out that he'd fathered a secret son "with the rest of the world" when legal documents leaked to the media just days before the baby was born.
As if that wasn't bad enough, it was also just days after Tristan had convinced Khloé to go ahead with their surrogacy plans and their embryo had been implanted in the surrogate — a move that Khloé's own family claimed was a bid to "trap" her at the time.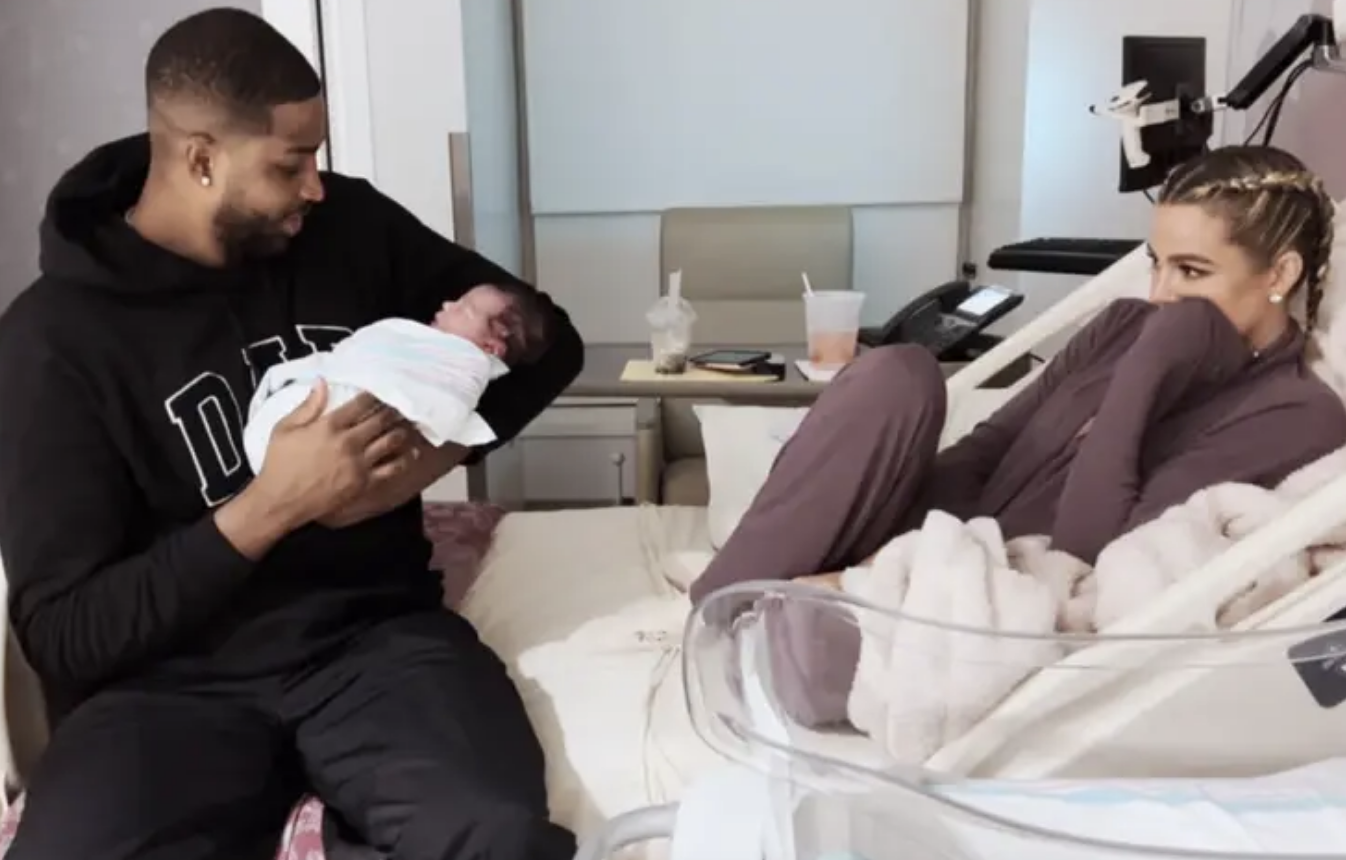 Because of the embarrassment that Khloé felt for giving Tristan another chance, only to be betrayed again, she initially hid from the public the fact that they were expecting a second child. She also admitted on her family reality show that she struggled to bond with their son, Tatum, after his birth because of Tristan's actions.
Tristan had previously tarnished the arrival of his and Khloé's first child together, True, in 2018 when Khloé learned that he'd cheated on her just days before she gave birth.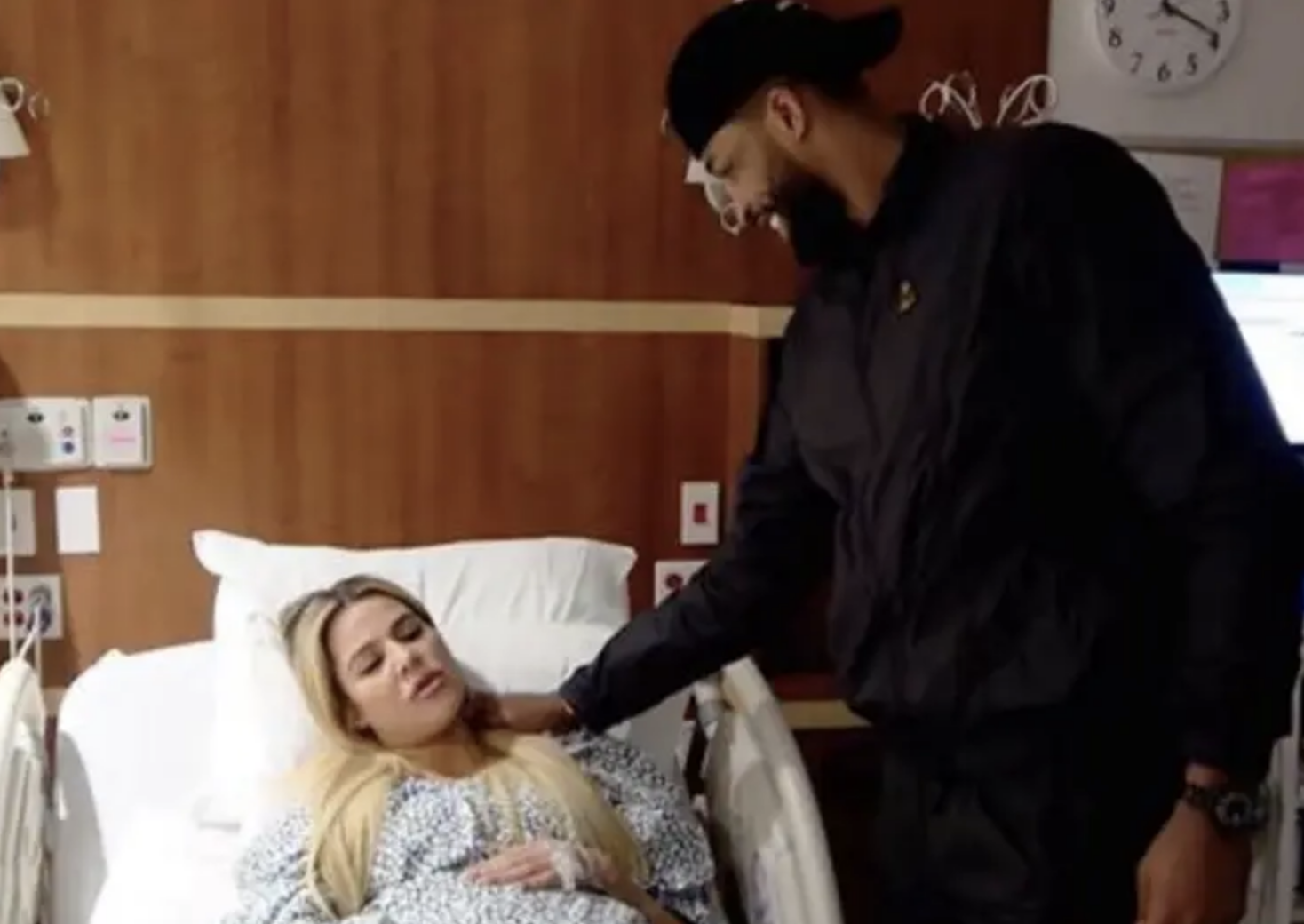 So it's understandable that viewers have been left less than impressed by the positive way that Tristan has been painted by Khloé's inner circle on the show — with some even theorizing that she has secretly given him yet another chance and the storyline is an attempt to win back public favor before they announce this.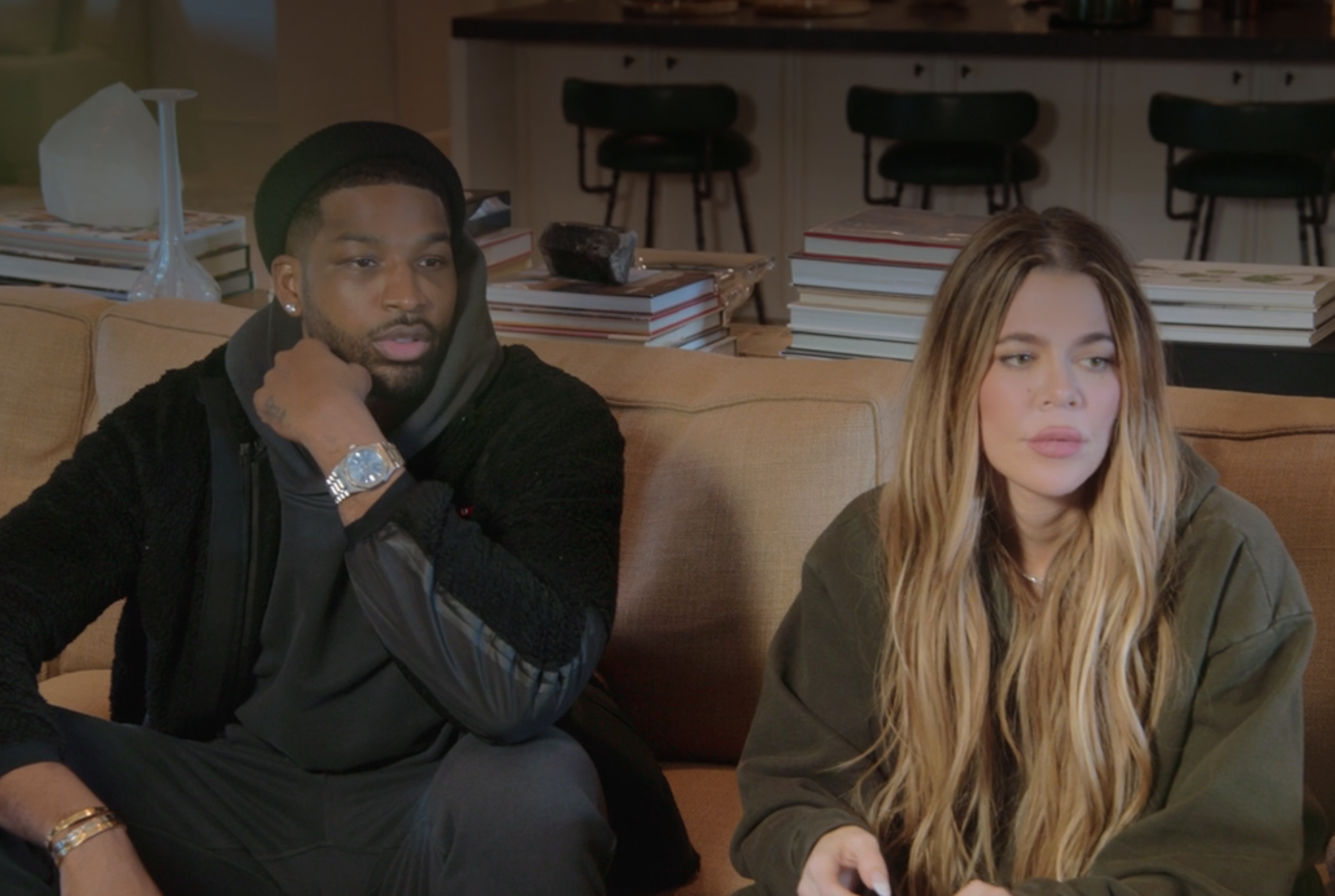 Amid all of the pro-Tristan rhetoric, Kourtney Kardashian and her daughter, Penelope Disick, have been praised for being the only ones who have not yet moved on from his scandals on the show.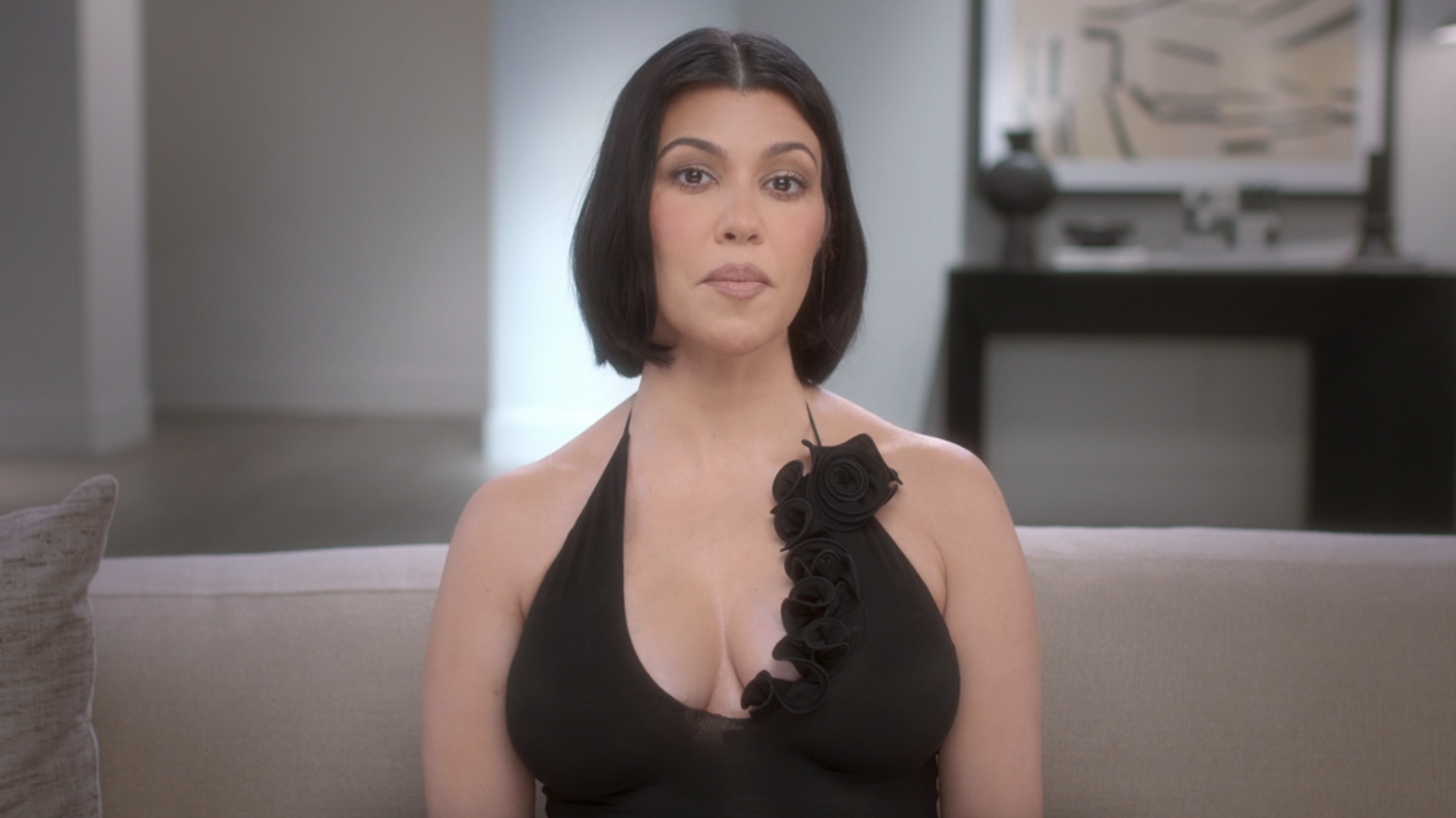 But this week's episode of The Kardashians attempts to change that, with Tristan sitting down with both Kourtney and her younger sister Kylie Jenner in a bid to bring them around and earn their trust and forgiveness.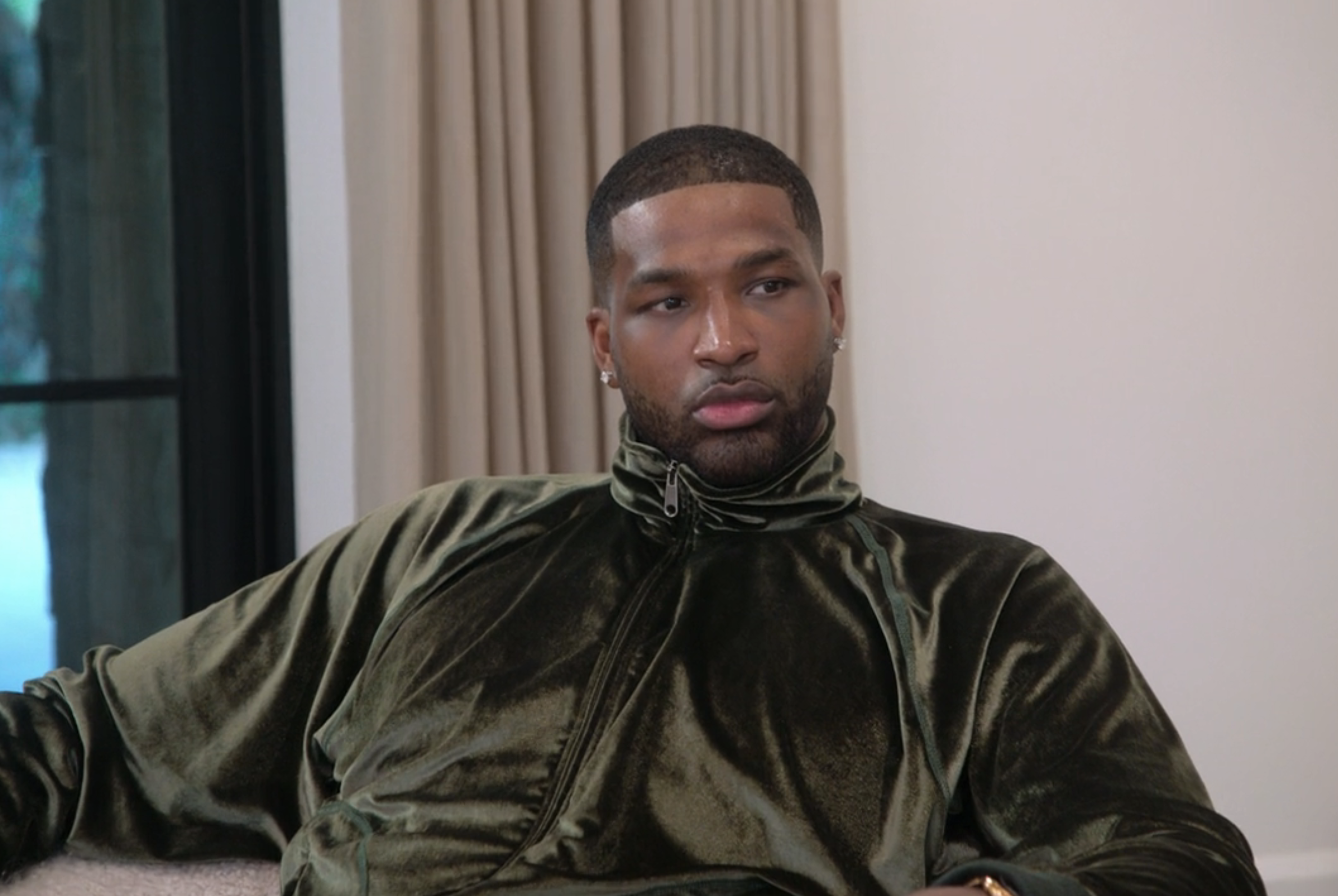 While Kylie appeared to soften pretty easily as she and Tristan discussed how his cheating on Khloé with her best friend, Jordyn Woods, had hugely affected her life, Kourtney played hardball — and admitted that she was mostly just "curious" about why Tristan behaves the way he does.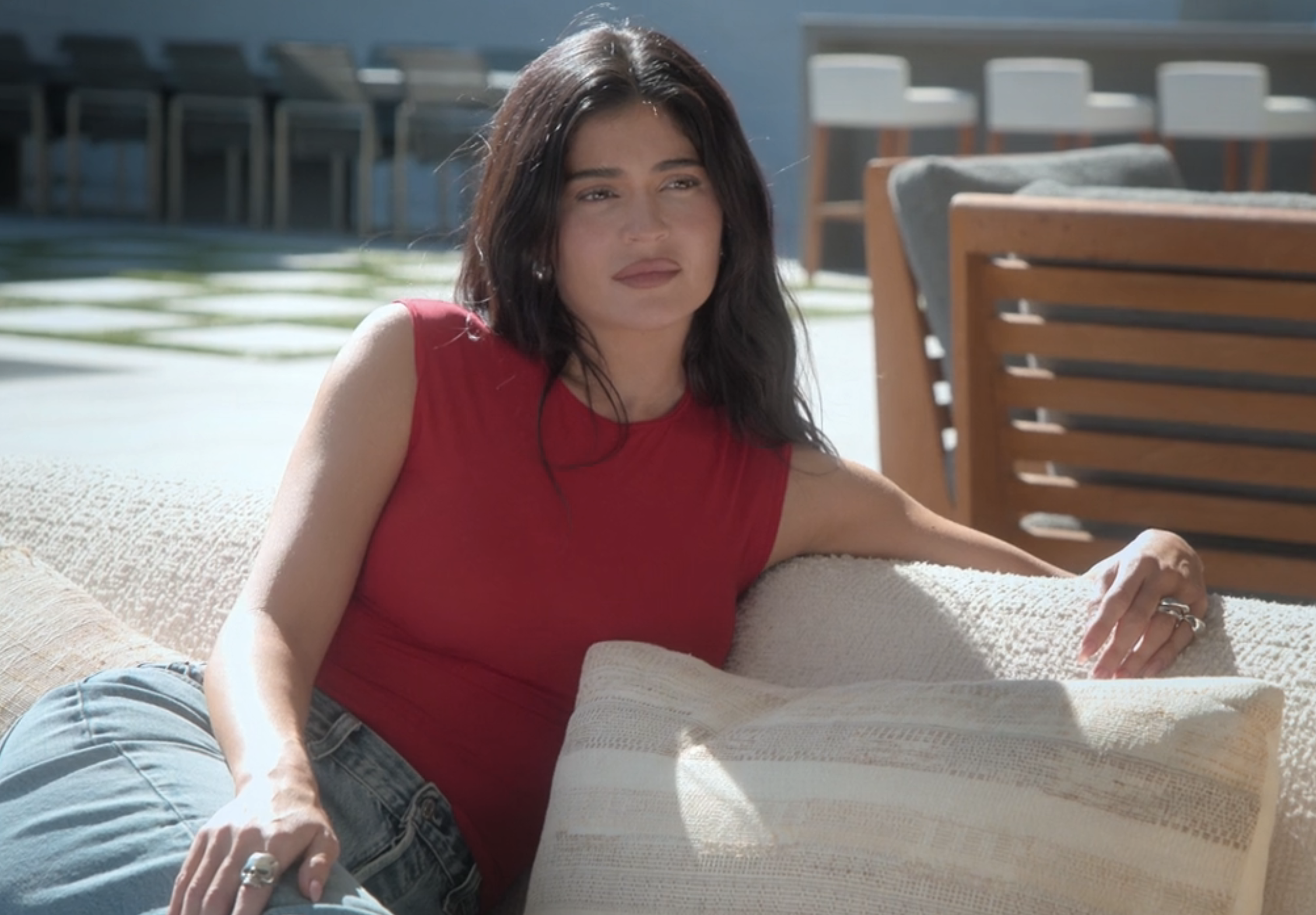 "I'm really not here to judge," she began. "I don't have any anger — just, like, I want an understanding of how you could do these things or how it got there."
Kourtney then asked, "The next day, after you do the deed, do you feel anything?"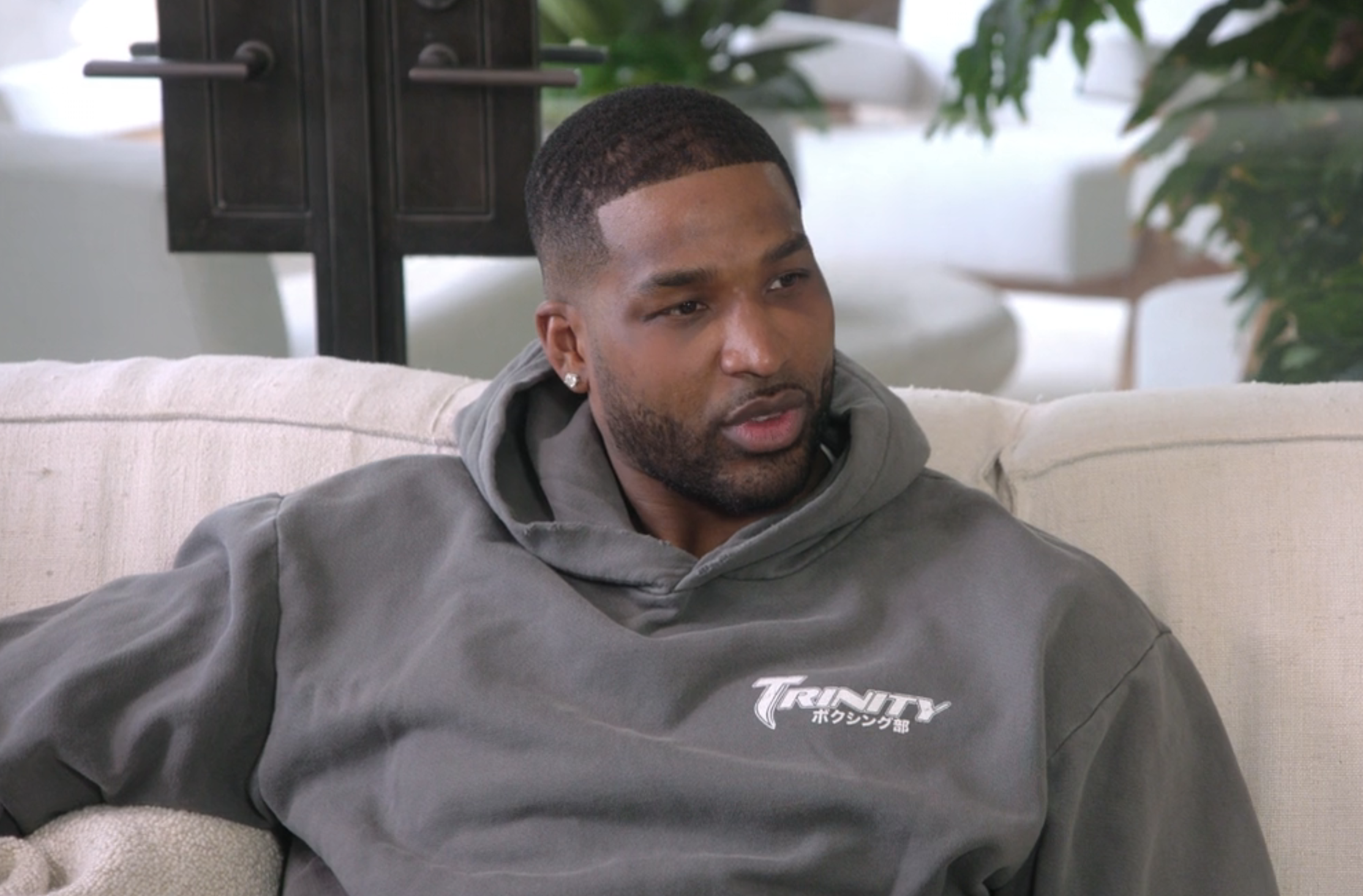 "For me personally, when I cheat, I feel disgusted the next day," Tristan replied, only for Kourtney to follow up: "So then, why do you do it again?"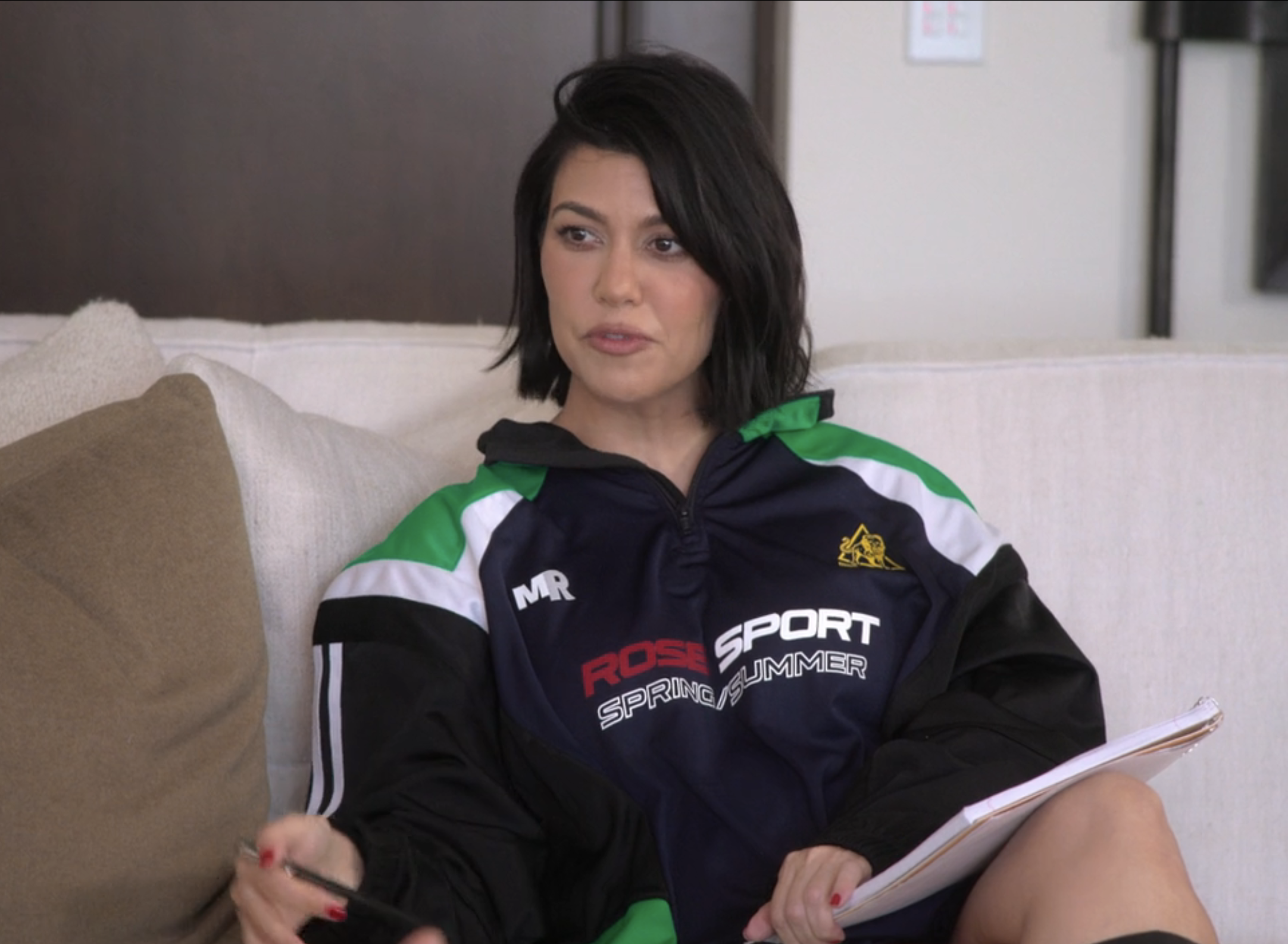 At this point, Tristan claimed that he has treated Khloé so poorly over the years because he was never taught "how to love" by his family.
"I was literally just cheating for an action, just cheating for a feeling," he said. "But also, it really came down to not really knowing how to love because that's the way I grew up."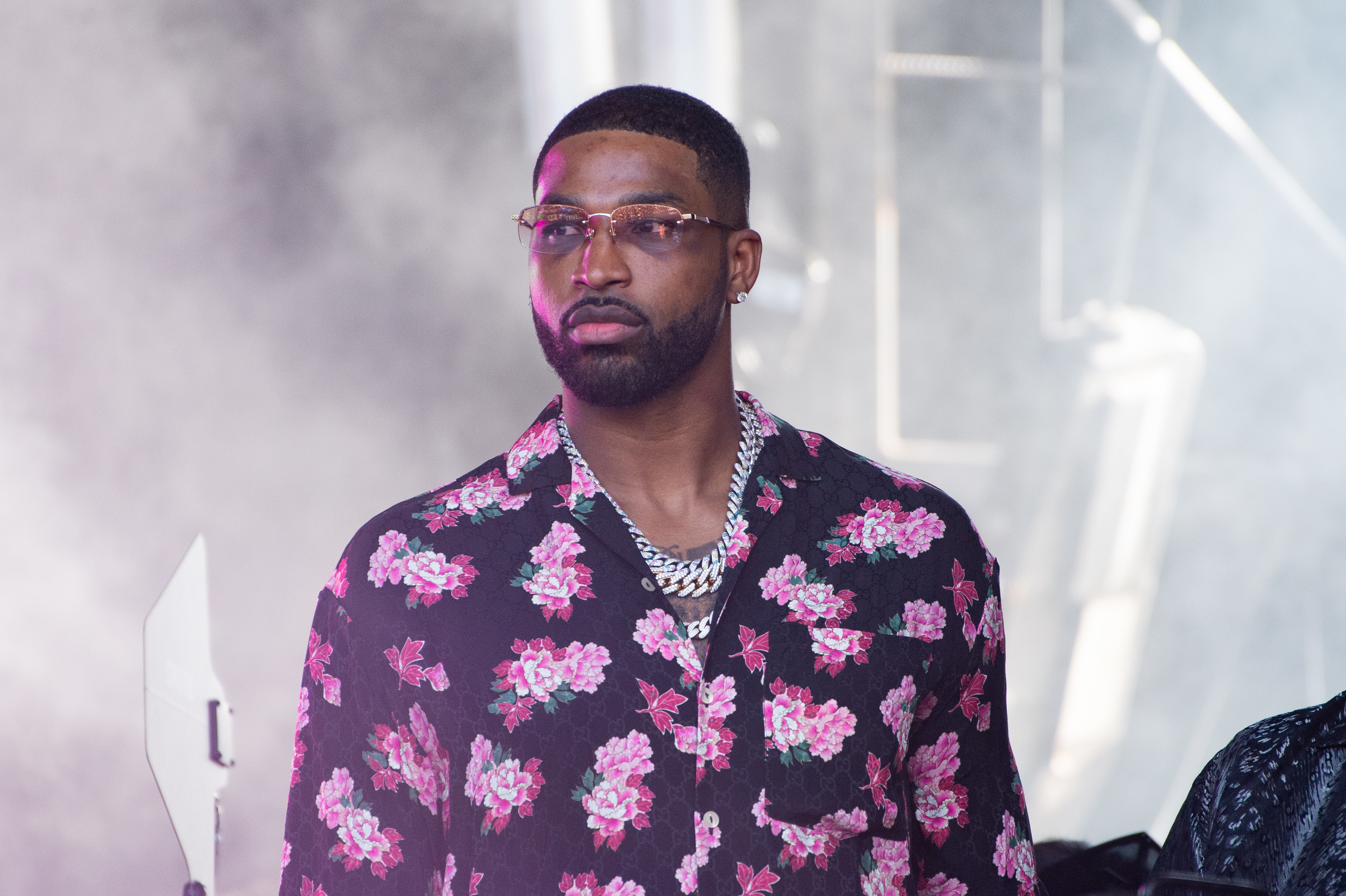 "I think with therapy, I realized my childhood upbringing, what I saw from my dad and how he would treat my mom as a kid…," Tristan went on. "When you see that trauma, because you can't protect your mom, because you're so young and because your mom says it's going to be OK, you basically numb your emotions of being scared or feeling sad. It's my form of defense mechanism."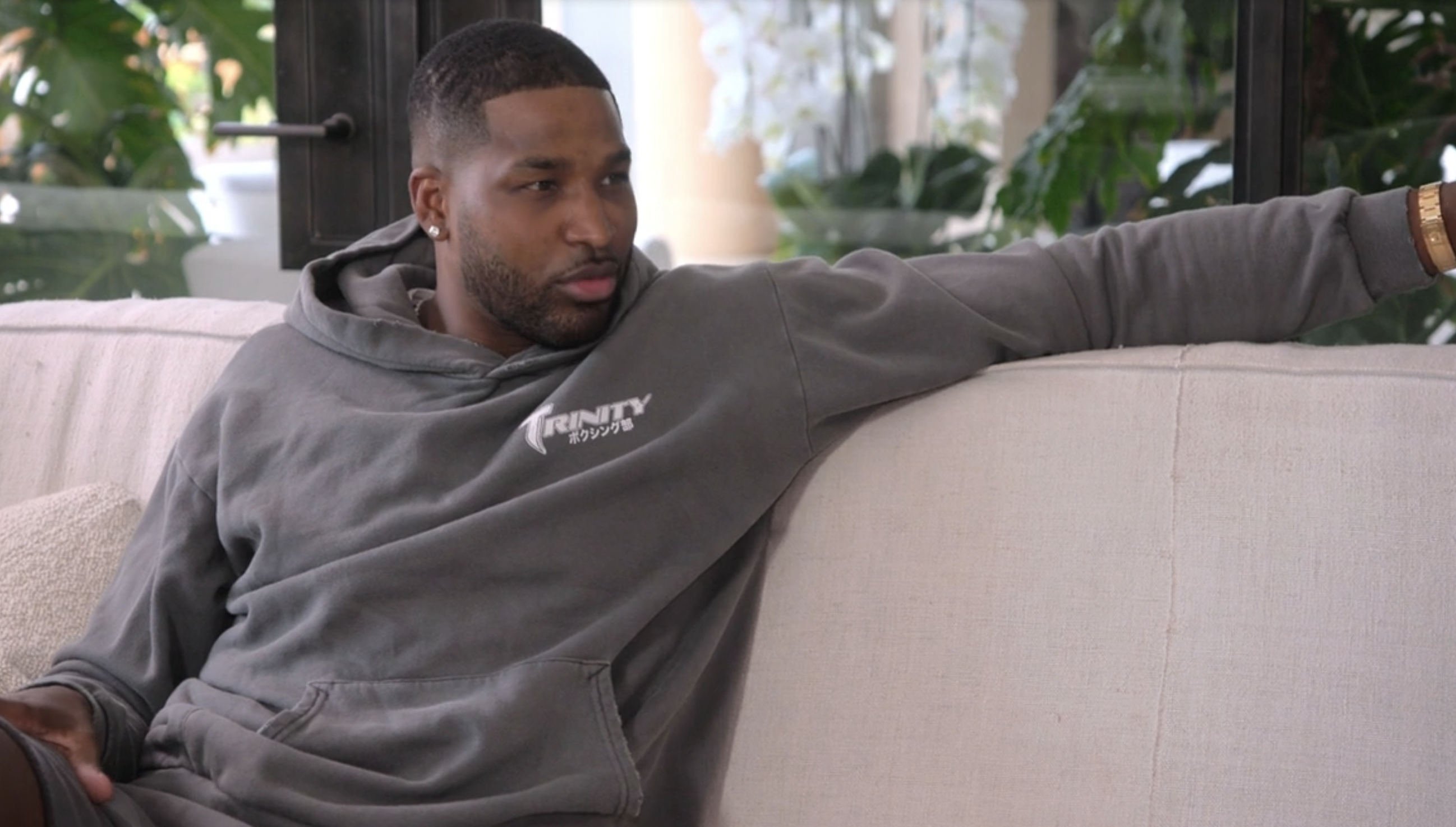 Tristan then said that because his mom protected him from how his dad's behavior made her feel, he never came to understand "how to feel pain, or how to feel someone's emotion."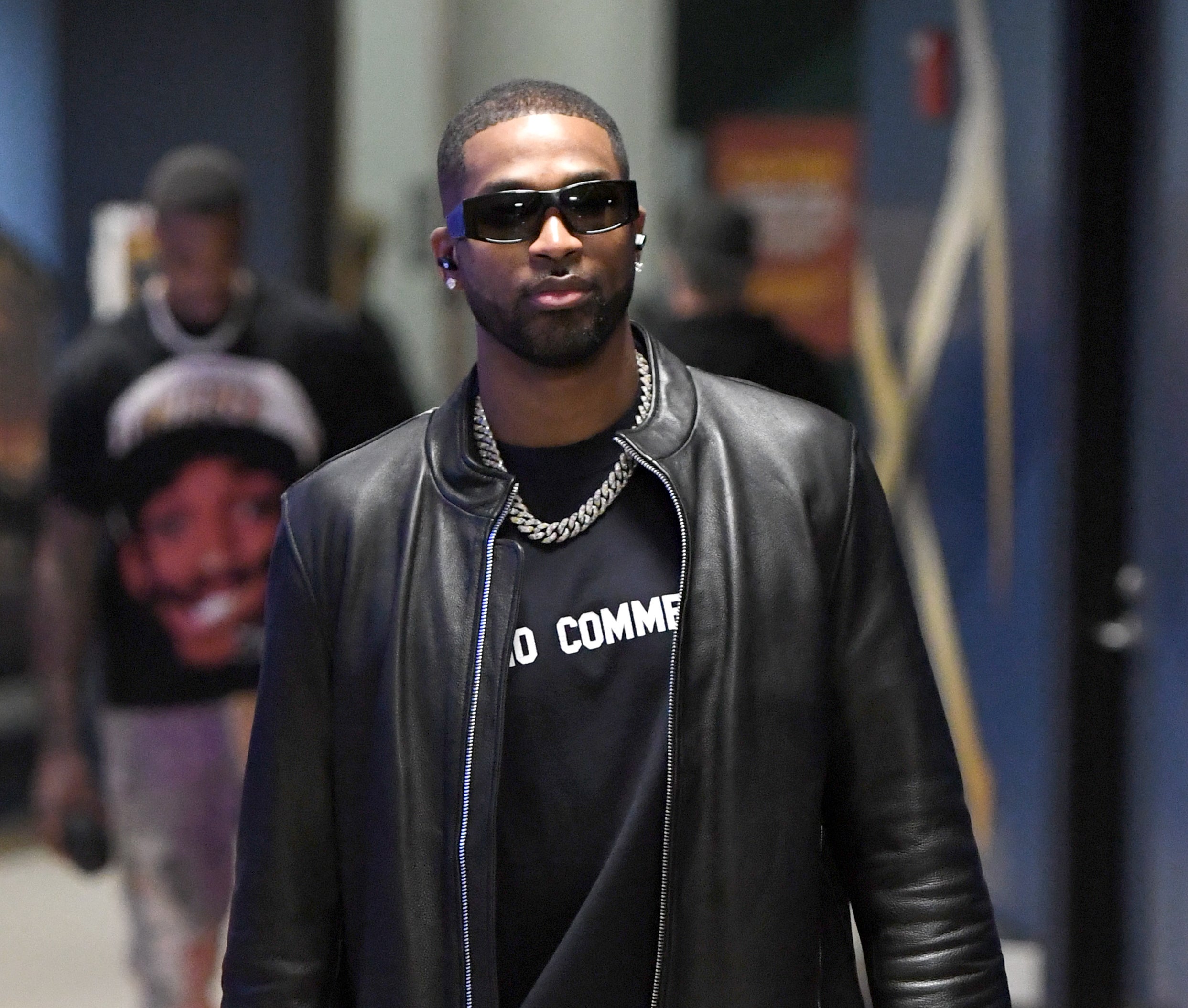 "The most important person in my life, even though they're being treated terribly, is always happy," he added. "So I never understood pain and suffering."
"I've never seen a man treat a woman good, I've never seen a man not cheat on a woman, I've never seen a good husband, I made a mistake…," Tristan went on, at which point Kourtney interjected to clarify that he'd made "multiple" mistakes.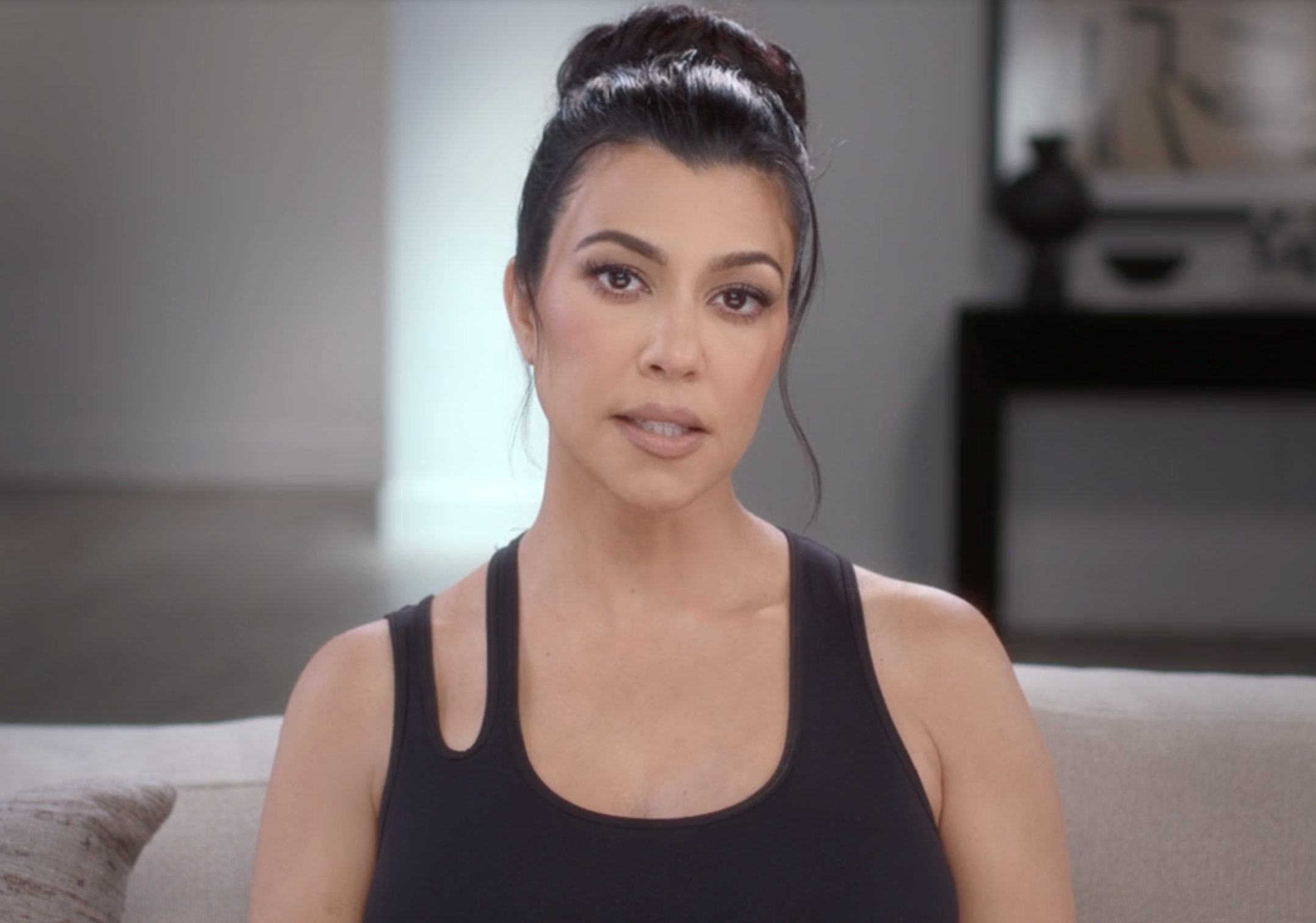 "But did I ever really understand why I'm making the mistake?" Tristan then mused. "The mistake is, I cheated, and if I was ahead of it and maybe told Khloé, we might have been able to figure it out together instead of her being blindsided."
Despite Tristan's best efforts, Kourtney seemed unimpressed and responded by bluntly saying, "I don't think you deserve Khloé, or the actions that you've done have been something that she's deserved."
The episode ended with a "to be continued" teaser, so viewers will have to tune in next week to see if Tristan does end up bringing Kourtney around.
You can watch The Kardashians on Hulu in the US and on Disney+ internationally.