Shortly before Kourtney Kardashian's 40th birthday in 2019, the star was filmed having an emotional breakdown in a heartbreaking episode of her family's E! reality show, Keeping Up With the Kardashians.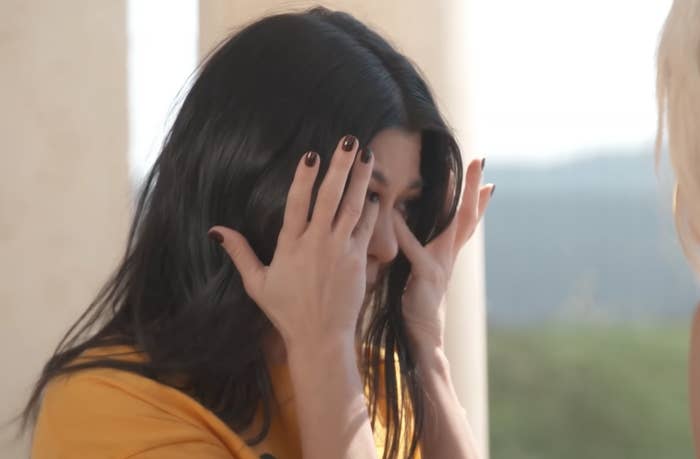 The star broke down in tears as she told her sister Khloé Kardashian that approaching the milestone had made her realize that she was yet to find true peace and happiness in her life.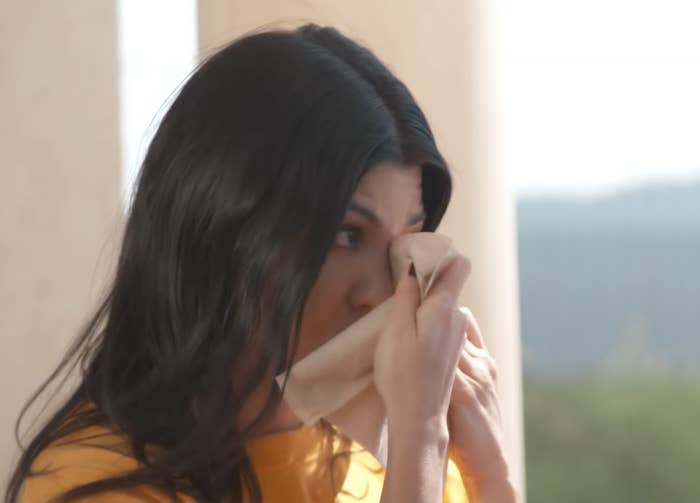 "I feel like turning 40… It almost makes you analyze like, where you're at in your life. It's just giving me anxiety, because then I'm like, 'I have so much and I should just be so happy,'" Kourtney began.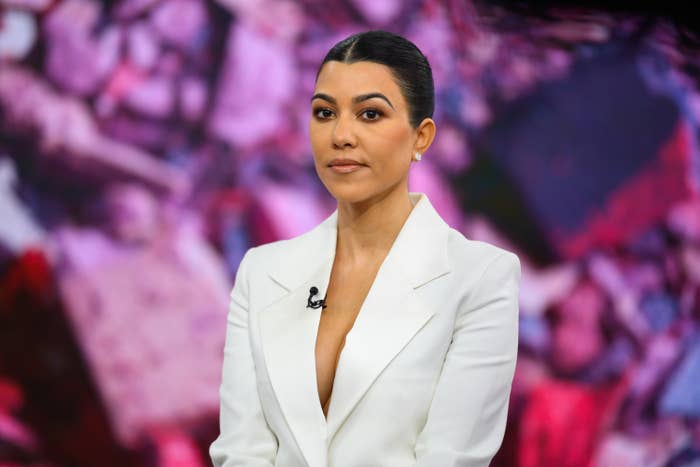 "But you're not happy?" Khloé asked. "I mean, I am," Kourtney replied. "But then sometimes I'm just, like, it makes you really like analyze just like where you're at, and then I'm like sometimes, 'What am I doing?'"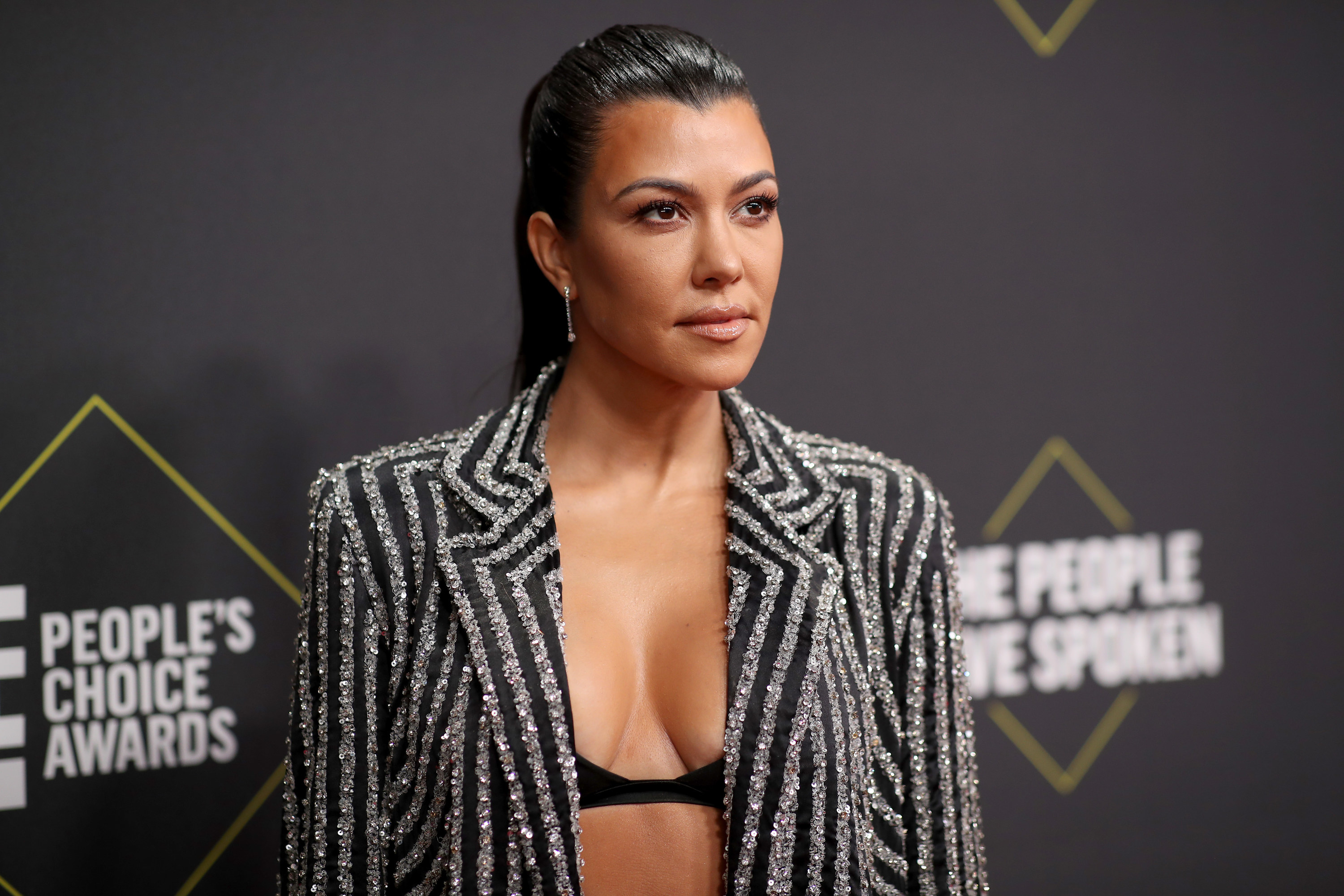 Fans then noticed a palpable shift in Kourtney's attitude on the show, with the mom of three regularly clashing with her sisters, complaining about filming, and just generally seeming miserable.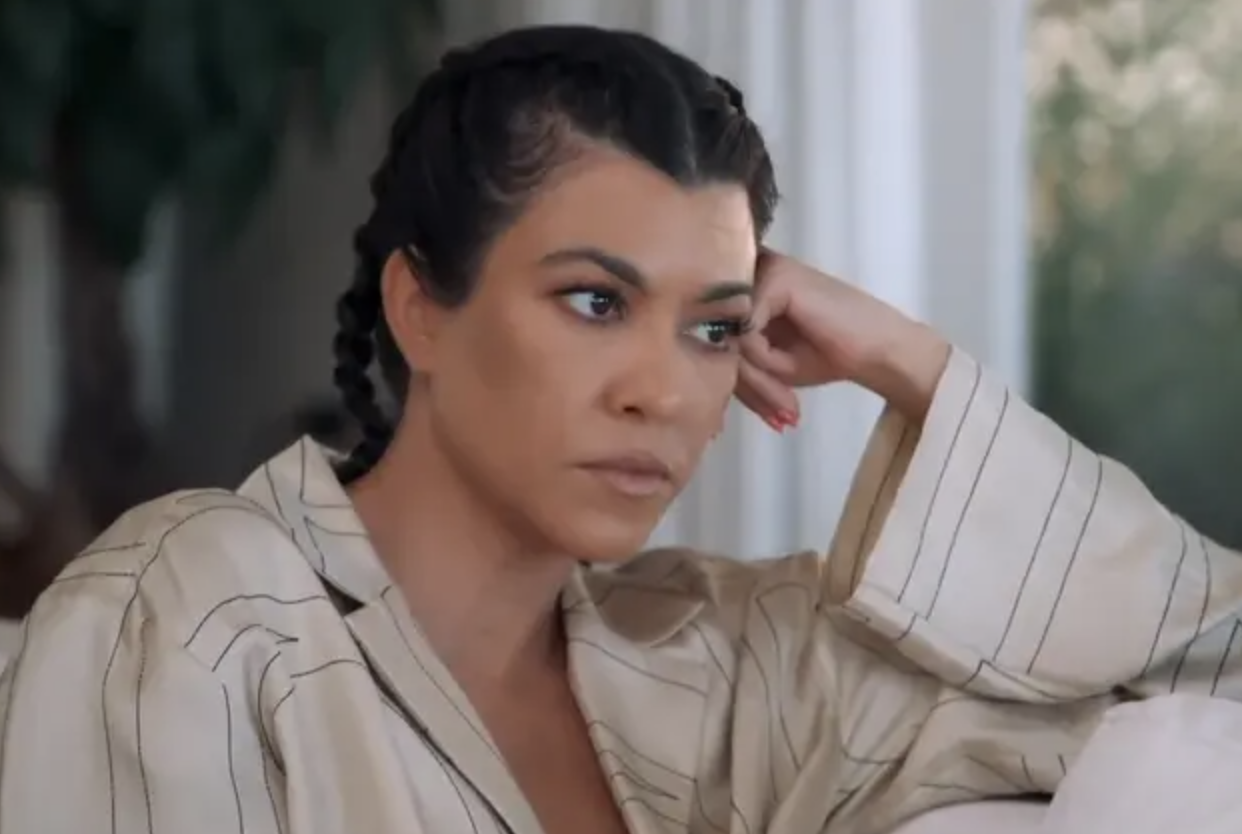 This culminated in her and Kim Kardashian's physical fight in 2020, and the show ended shortly afterward.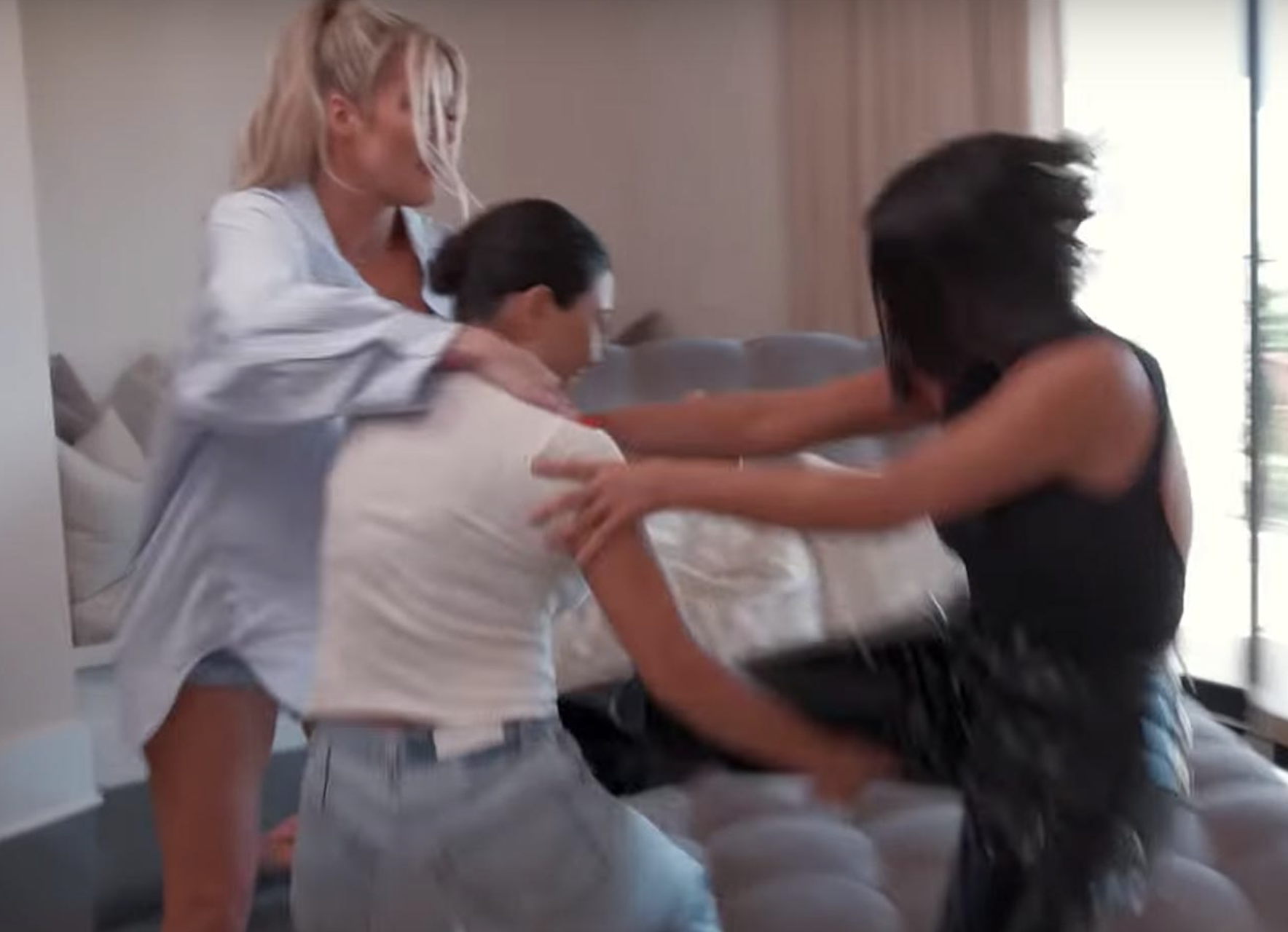 But when the family returned to our TV screens last year with their new Hulu series, The Kardashians, Kourtney seemed to be a completely different person.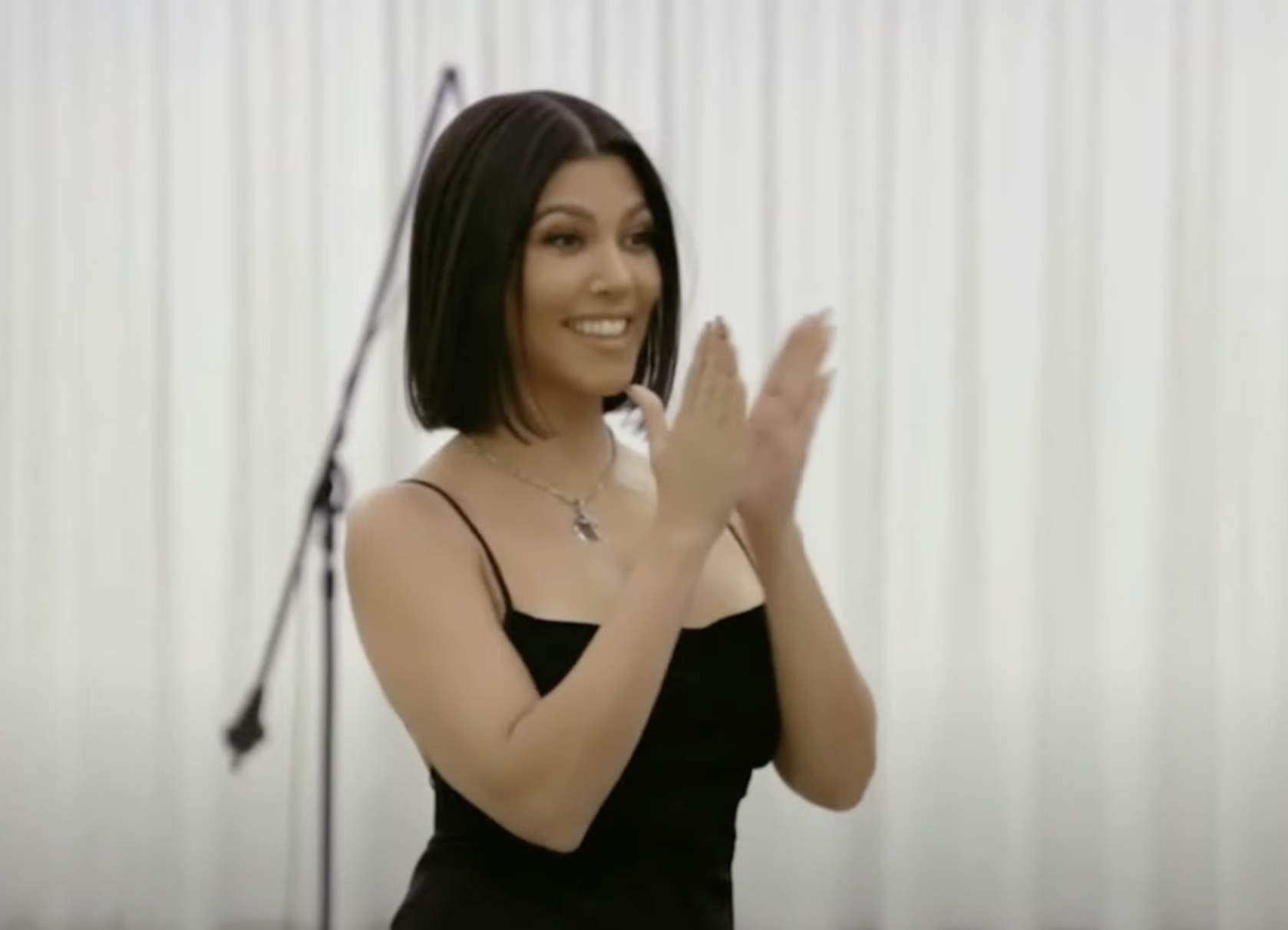 The star admitted that the "toxic" environment of Keeping Up had a negative impact on her at the time, and it was obvious to all that she was now happier than ever.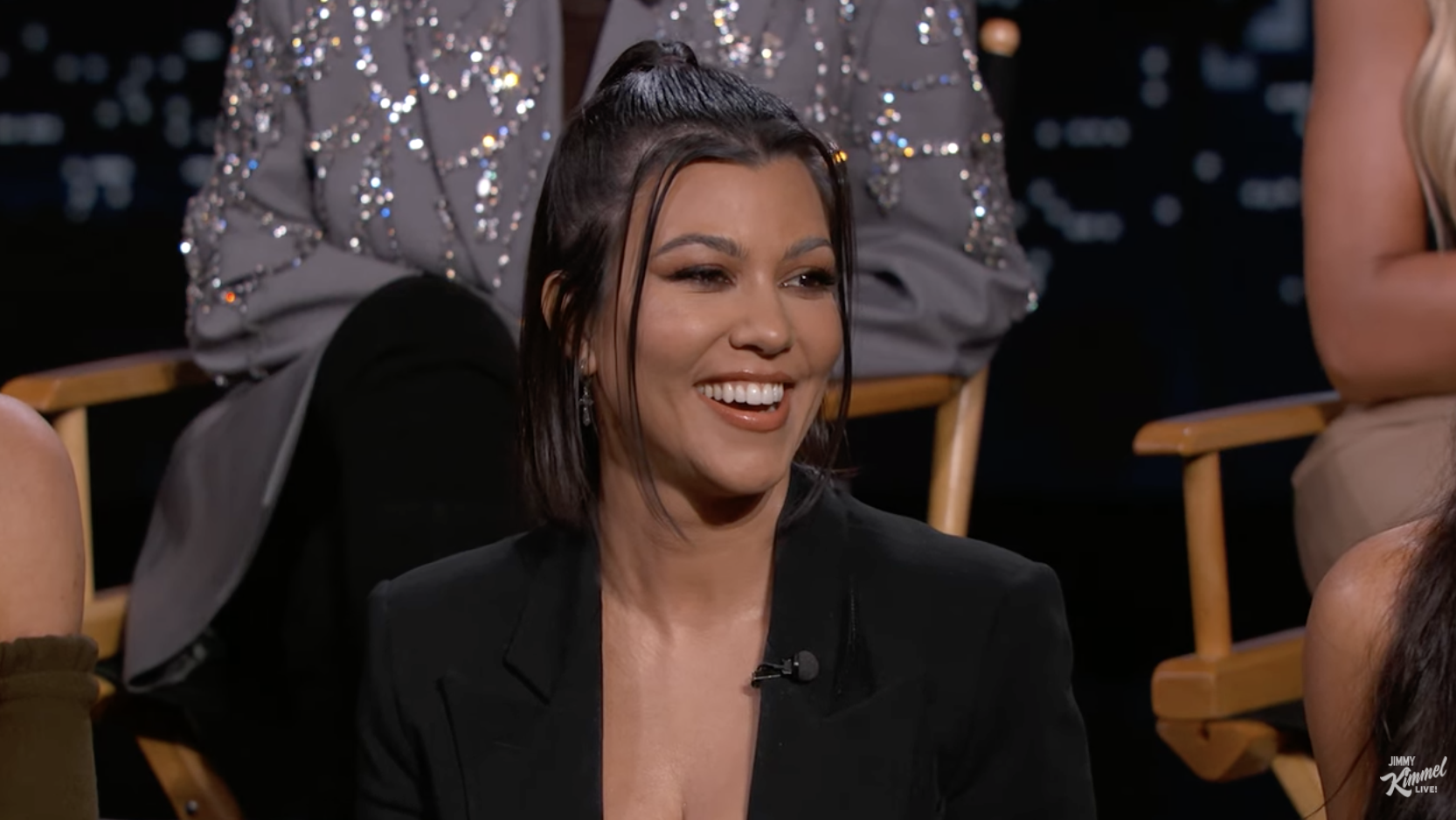 Much of this was attributed to her relationship with Travis Barker, who she started dating in 2021 after being close friends for several years. The pair got married with three lavish ceremonies in 2022.
Since being with Travis, Kourtney's fans have seen her become more confident and carefree, which has included her rejecting the harmful beauty standards that she and her sisters have always contributed to.
Over the years, the KarJenners have been accused of promoting unrealistic ideals of how women should look through their photoshopped social media posts. More recently, sisters Kim, Khloé, and Kendall Jenner have been called out for "bragging" about their thinness and being hyperfixated on weight loss.
In fact, some viewers of The Kardashians went so far as to switch off Season 2 of the show after becoming triggered by the family's collective obsession with being as thin as possible.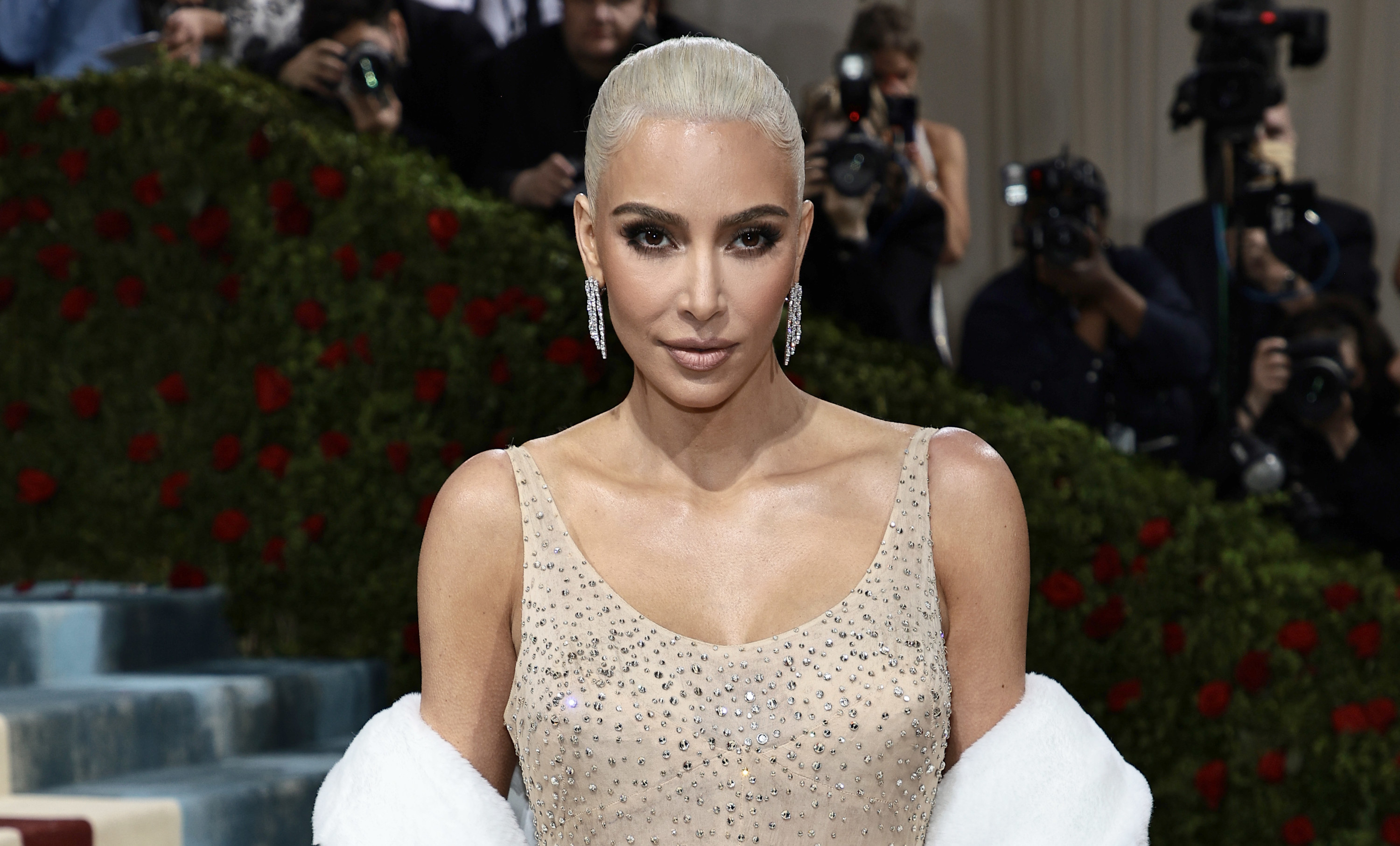 In 2020, Kourtney candidly expressed her love for her body after a bikini photo sparked speculation that she was pregnant. She defiantly commented at the time: "This is me when I have a few extra pounds on, and I actually love it. I have given birth three amazing times and this is the shape of my body."
And she has continued to make similar remarks ever since, even admitting in an episode of The Kardashians last year that she is "so into" her "thicker body." Kourtney added at the time: "I also love being curvier. It's just channeling that queen energy and embracing the woman that I am."
Kourtney also acknowledged that her weight gain was largely due to IVF treatment, and that Travis's constant compliments and support are what helped her "really embrace the changes" to her body.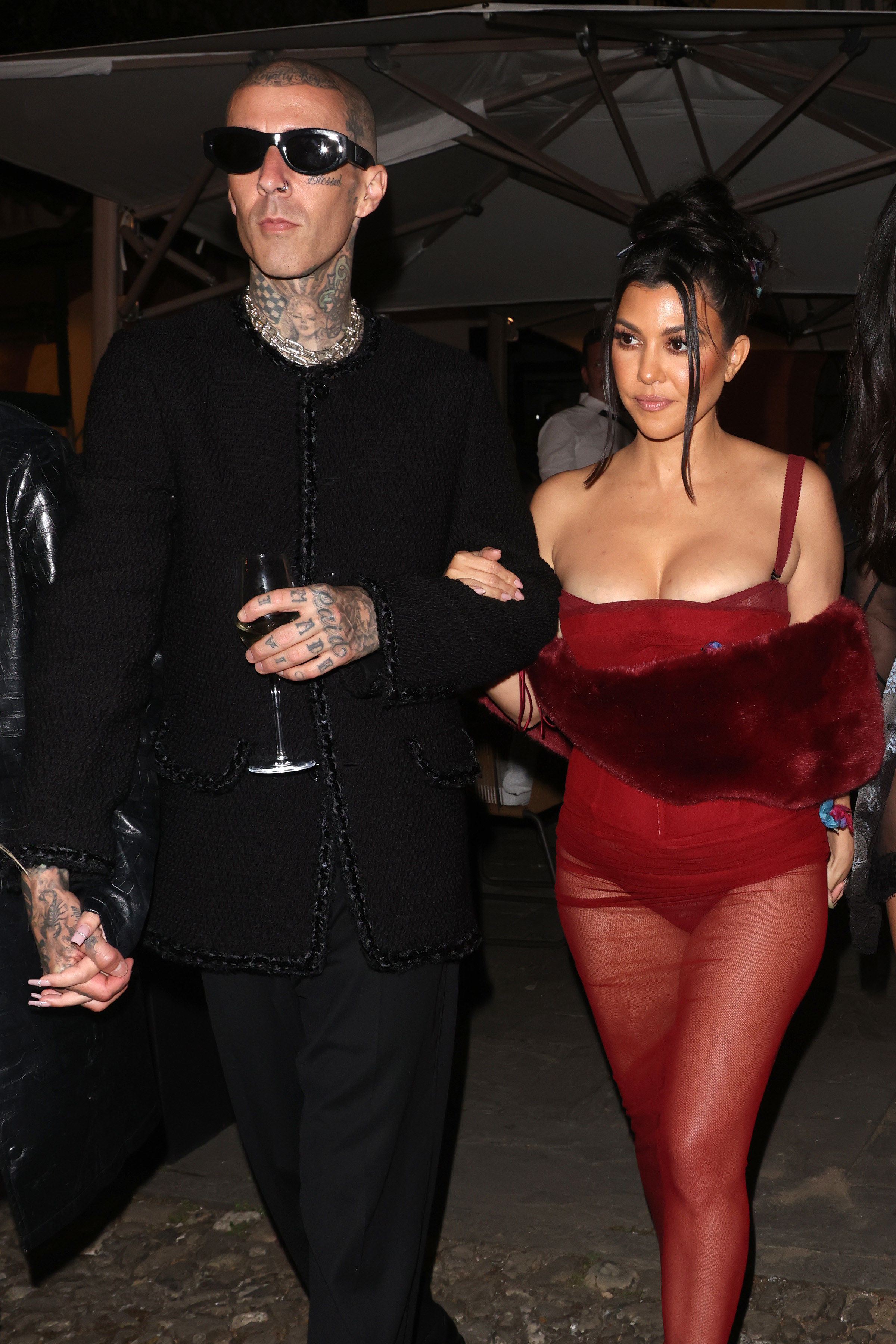 And this has extended beyond her weight, with Kourtney's social media followers also noticing that she is giving a much less airbrushed insight into her life than her sisters.
Over the years, Kim, Khloé, Kendall, and Kylie Jenner have all received backlash for how much they manipulate photos of themselves before posting them. Embarrassing photoshop fails have also been spotted on their accounts, with Kim even being exposed for editing vital muscles out of her photos in order to look smaller.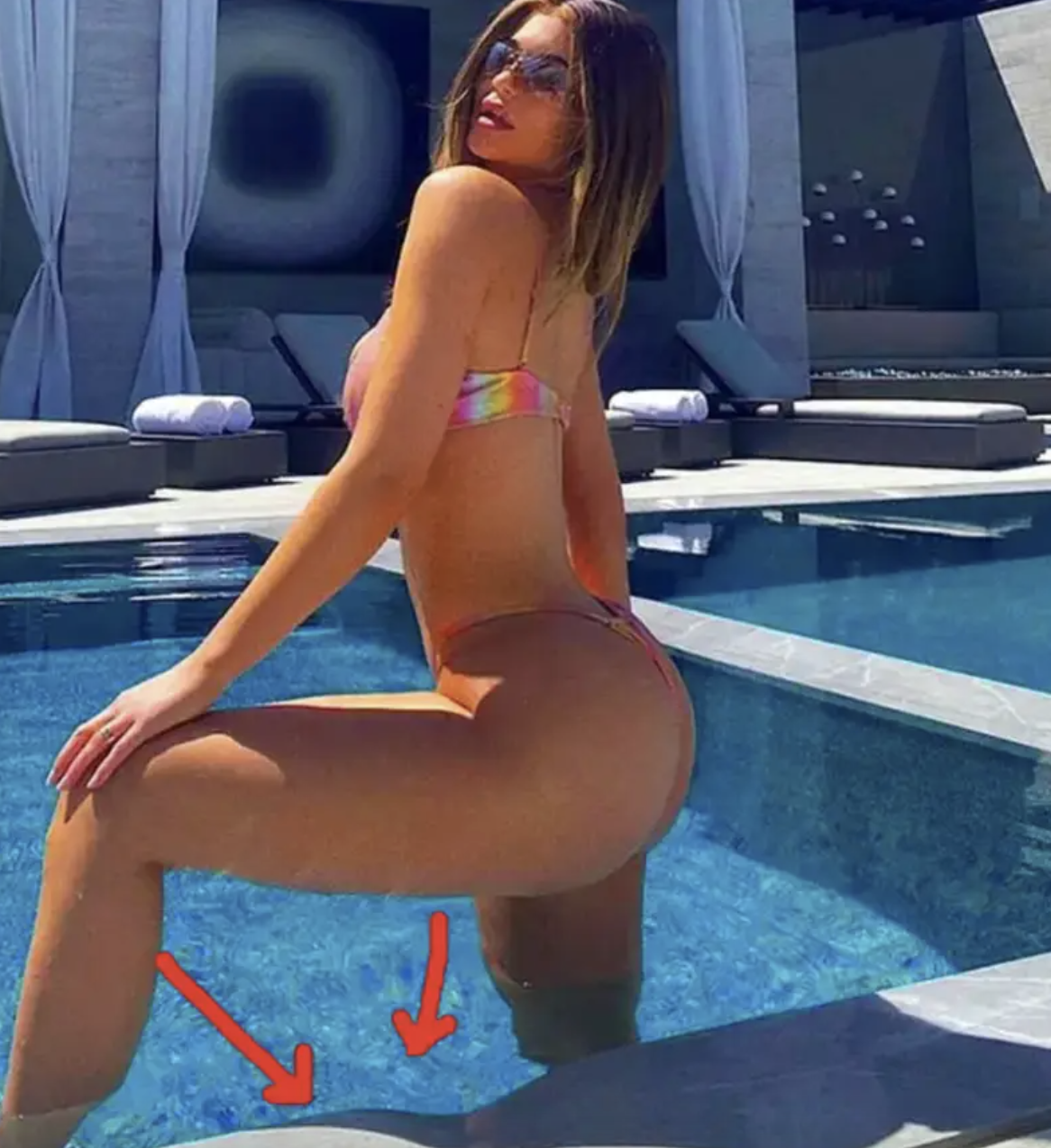 This has extended to TV appearances too, with Kim being accused of being blurred due to heavy filtering during an appearance on The Tonight Show last year.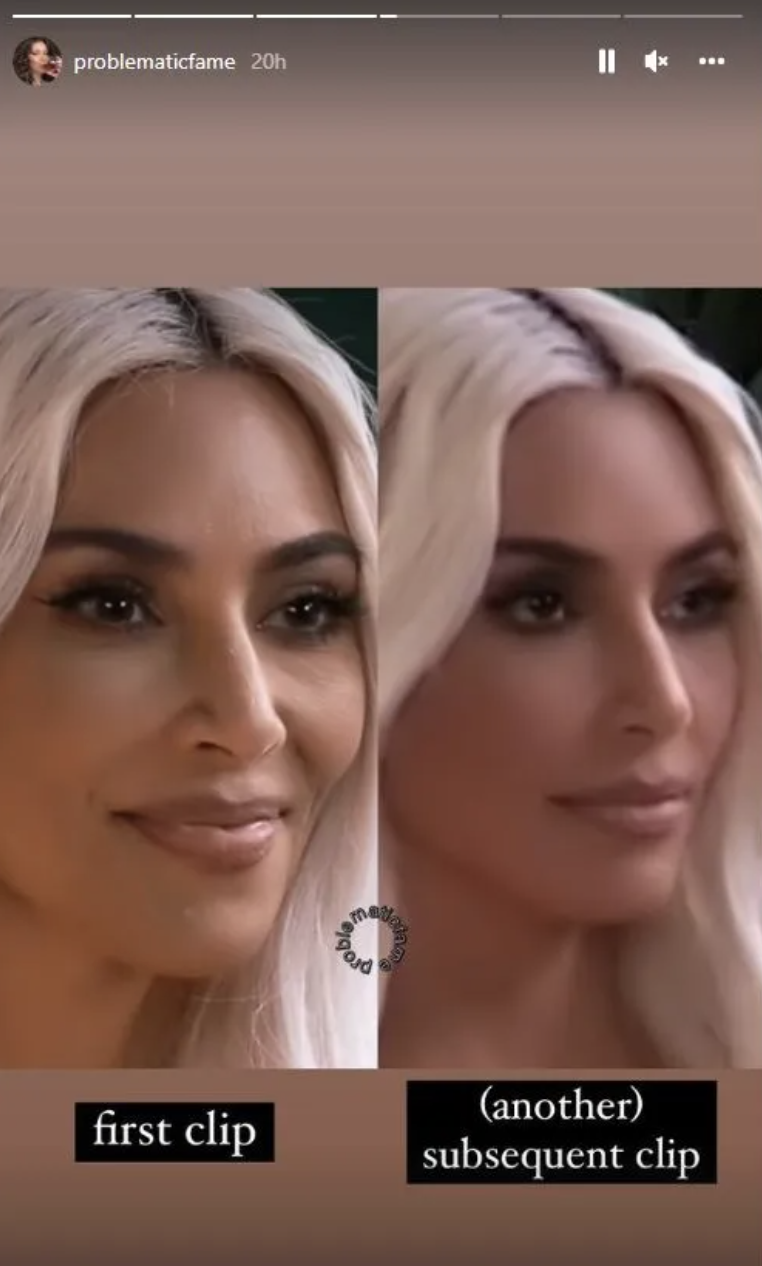 Which is why Kourtney's followers were so taken aback to see a natural video of her on her Instagram story as she celebrated her 44th birthday on Wednesday.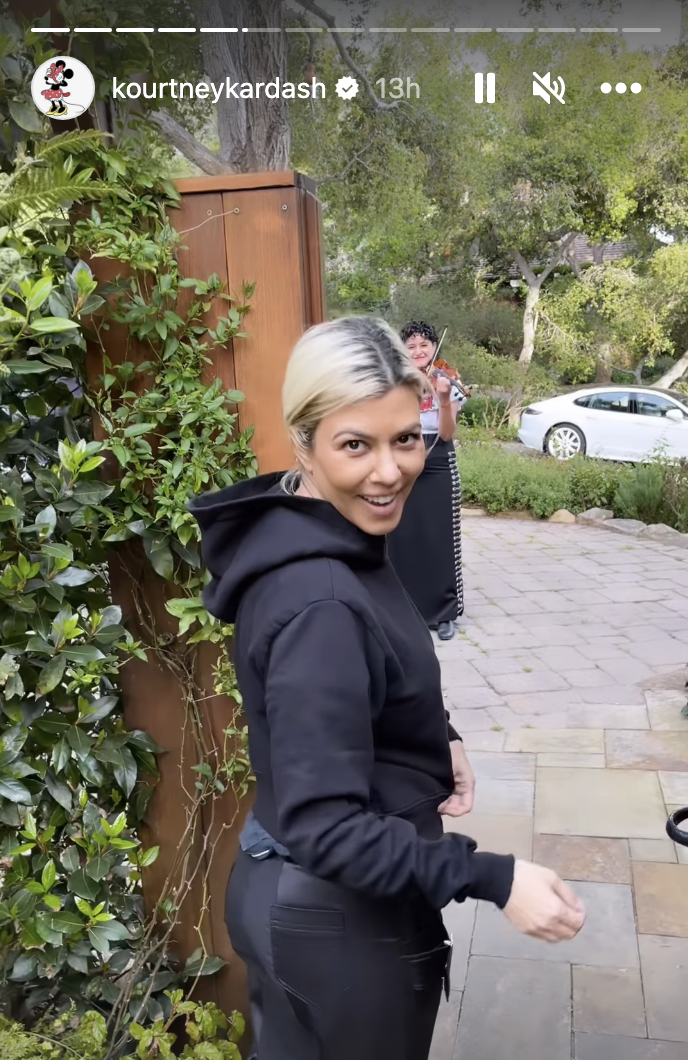 In the clip, Kourtney is dressed casually and her newly bleached hair is tied into a messy bun with obvious dark roots on show.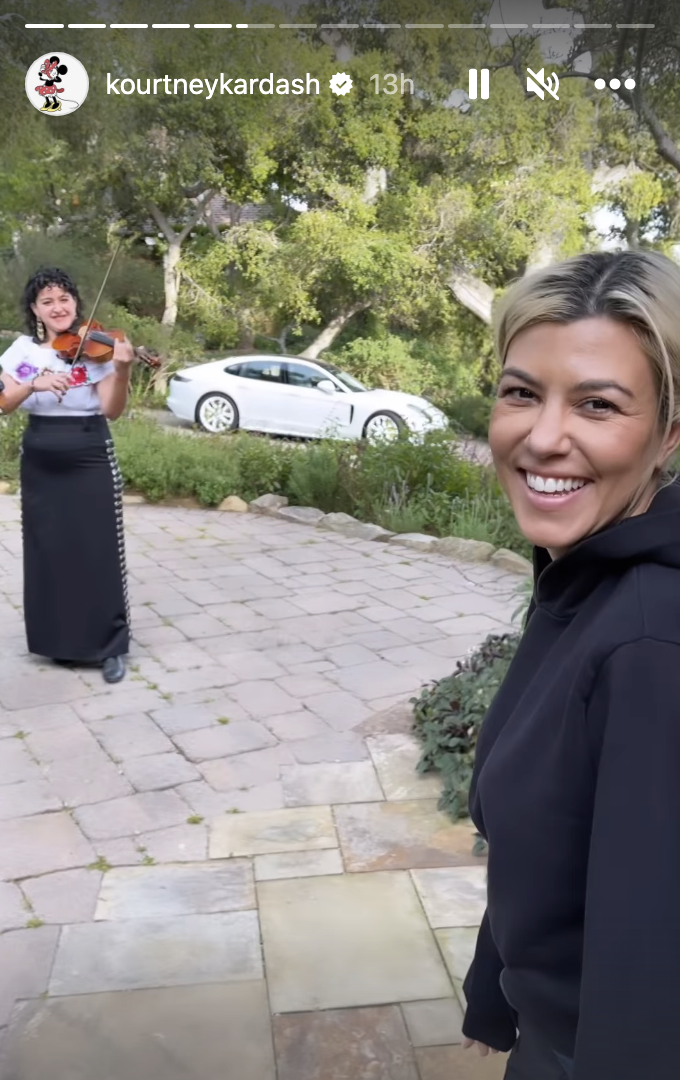 The star also appears to be wearing minimal makeup, and as she is surprised by a band performing in the garden she repeatedly looks back at the camera with a huge smile on her face — complete with visible laughter lines.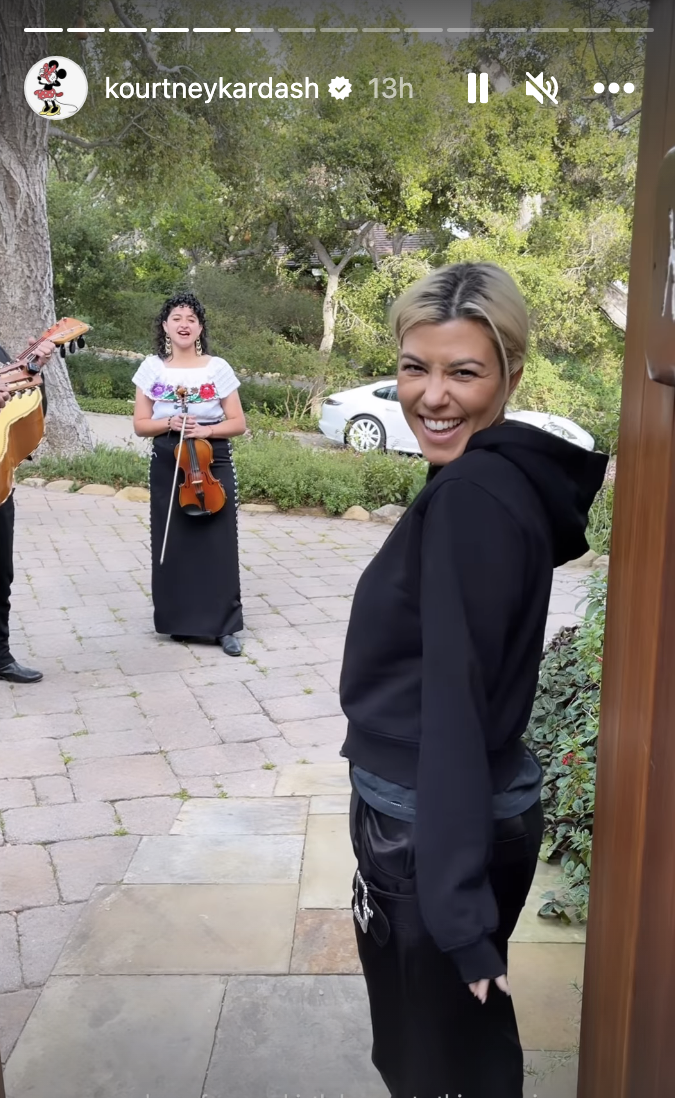 Admitting that "the bar is low" as they posted a screenshot of this moment to Reddit, a fan heaped praise on Kourtney for sharing such a natural video. They wrote: "Just saw Kourt's IG story and I love seeing her beautiful wrinkles. I know the bar is low but it's just refreshing to see a Kardashian not filtering wrinkles out."

And many others were quick to share their agreement, with one person referencing her sisters as they wrote: "Can't remember the last time I saw one of them just smiling like a normal person."

"She looks just about effortlessly beautiful here!" someone else commented. One more agreed: "I love how Kourtney doesn't give a f, whether its wrinkles, cellulite or having tummy rolls, she doesnt edit them out and it makes her 100000x hotter than she already is. Good for her."


"Her smile!😭 Her confidence and happiness truly radiates in every picture," one more added. "Being in love looks good on her. This is the raw content we want to see! I'd rather see a spin-off show of Kourt and Travis than the KarJenners at this point."

"When you're truly happy and feel loved by your partner, you reach a certain level of freedom from how others perceive you," another comment read. Someone else clarified: "in love and in love with herself! i hope we can all have that one day!"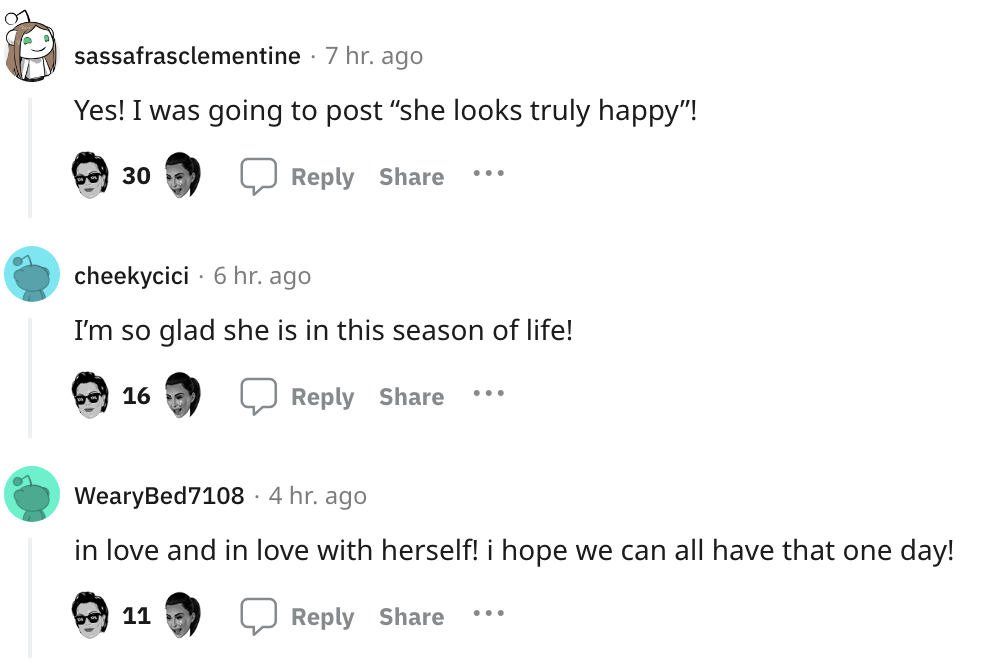 "I'm so glad she is in this season of life!" one more wrote. While another concluded: "You don't see every rich person this happy!"

And considering how Kourtney felt ahead of her 40th birthday, it's truly amazing to see this huge difference on her 44th.