When Keeping Up With the Kardashians launched in 2007, it catapulted the entire family into the spotlight as their every move was documented on the popular reality show.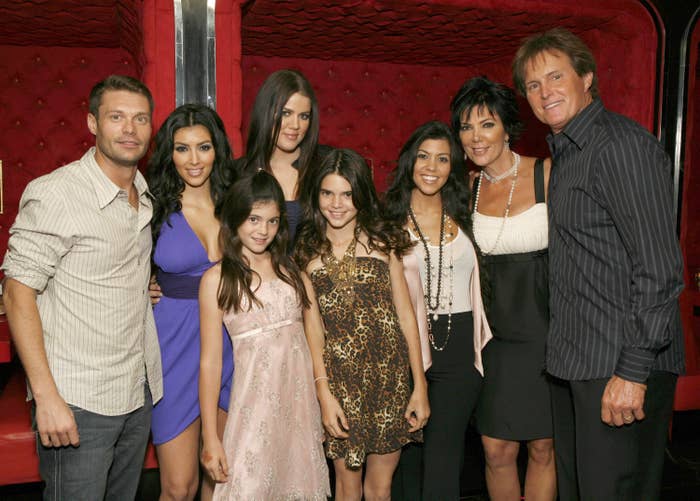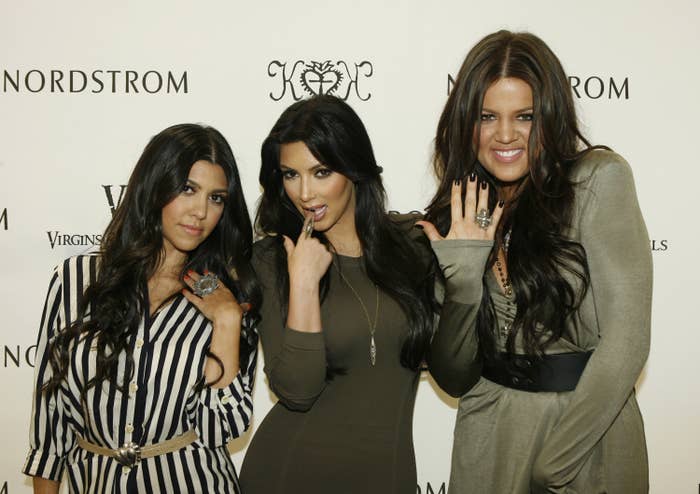 Toward the end of the series' 14-year run, Kourtney's unhappiness at being a part of the whole thing was evident for all to see. The turning point is widely considered to be when she began seeing a new therapist in 2017, who encouraged her to reevaluate her priorities.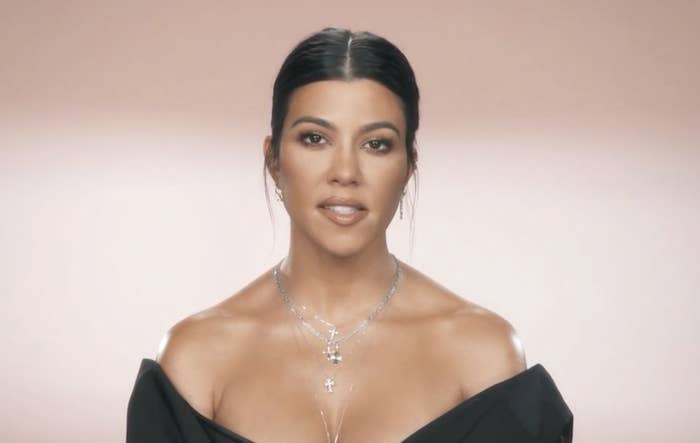 At the time, Kourtney decided that she wanted to spend more time with her children and traveling instead of letting her life unfold on TV in front of the world.
Ironically, her unwillingness to let the cameras into her life ended up becoming a key storyline on the show, and as a result her relationship with her sisters became fraught.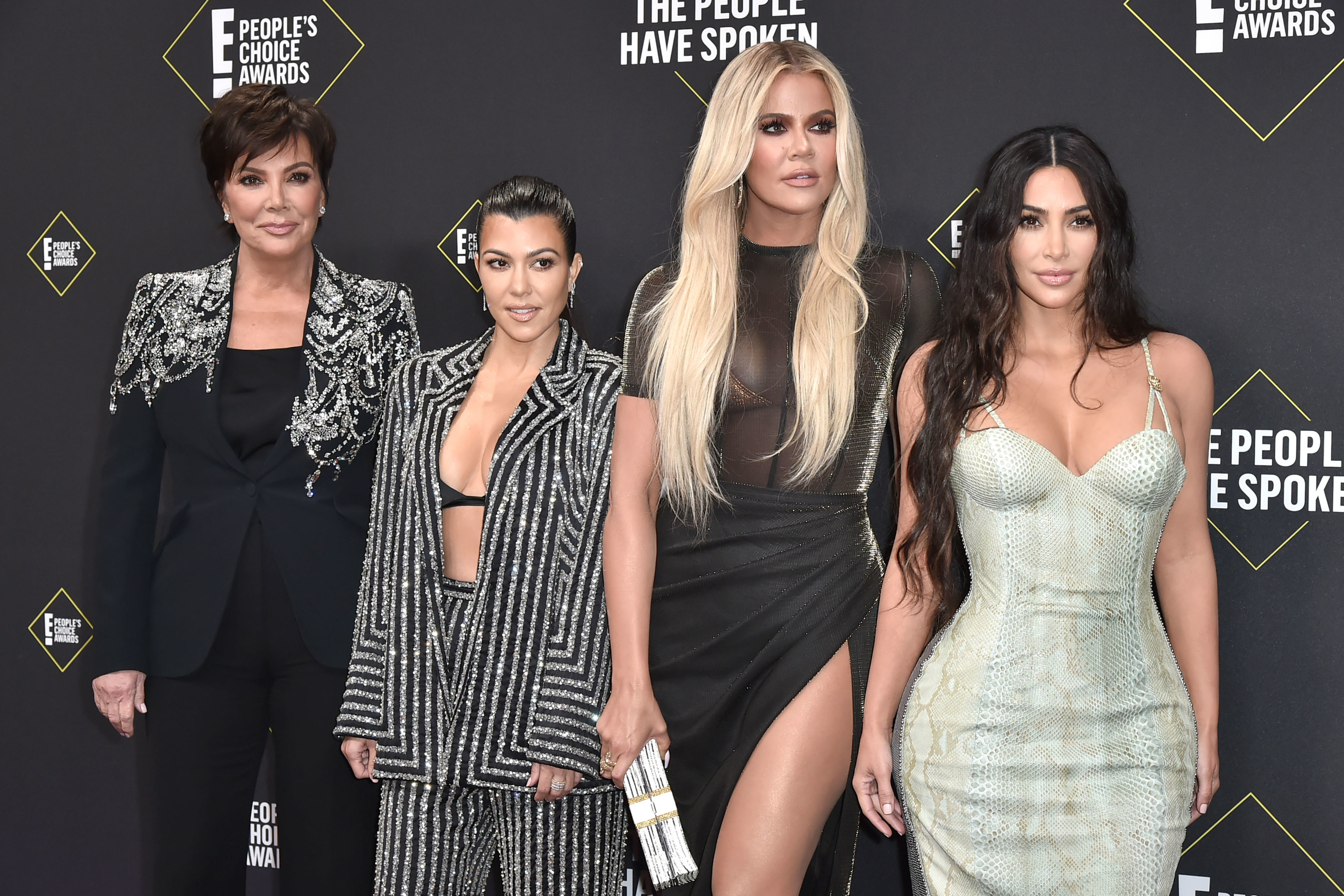 In fact, back in 2019, an entire episode of KUWTK centered on Kim, Khloé, and the show's entire production team confronting Kourtney over her not putting in enough filming hours.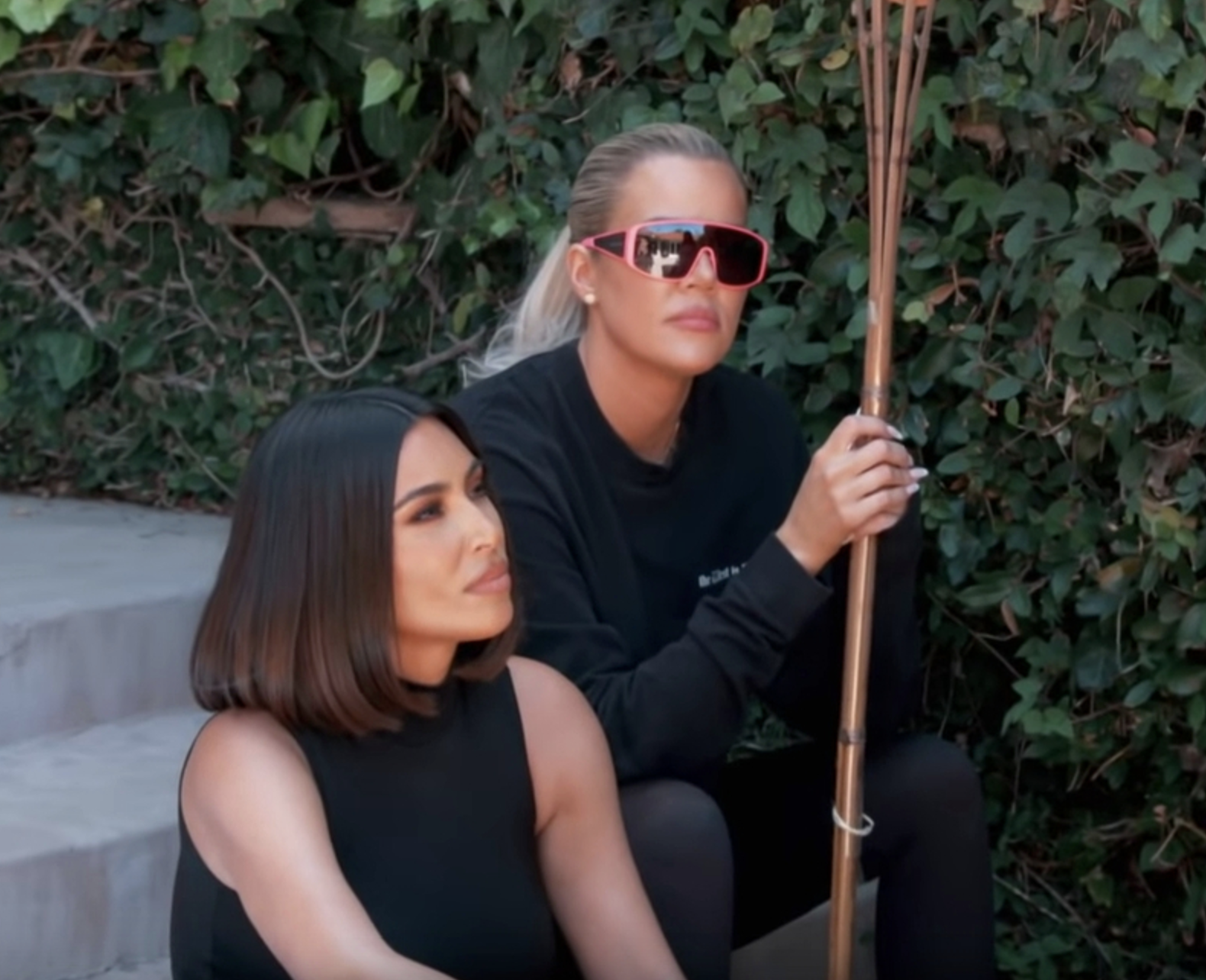 A few months later, it was announced that she'd be taking an indefinite break from filming. However, after just three months her momager, Kris Jenner, confirmed that Kourtney was back on the show full-time.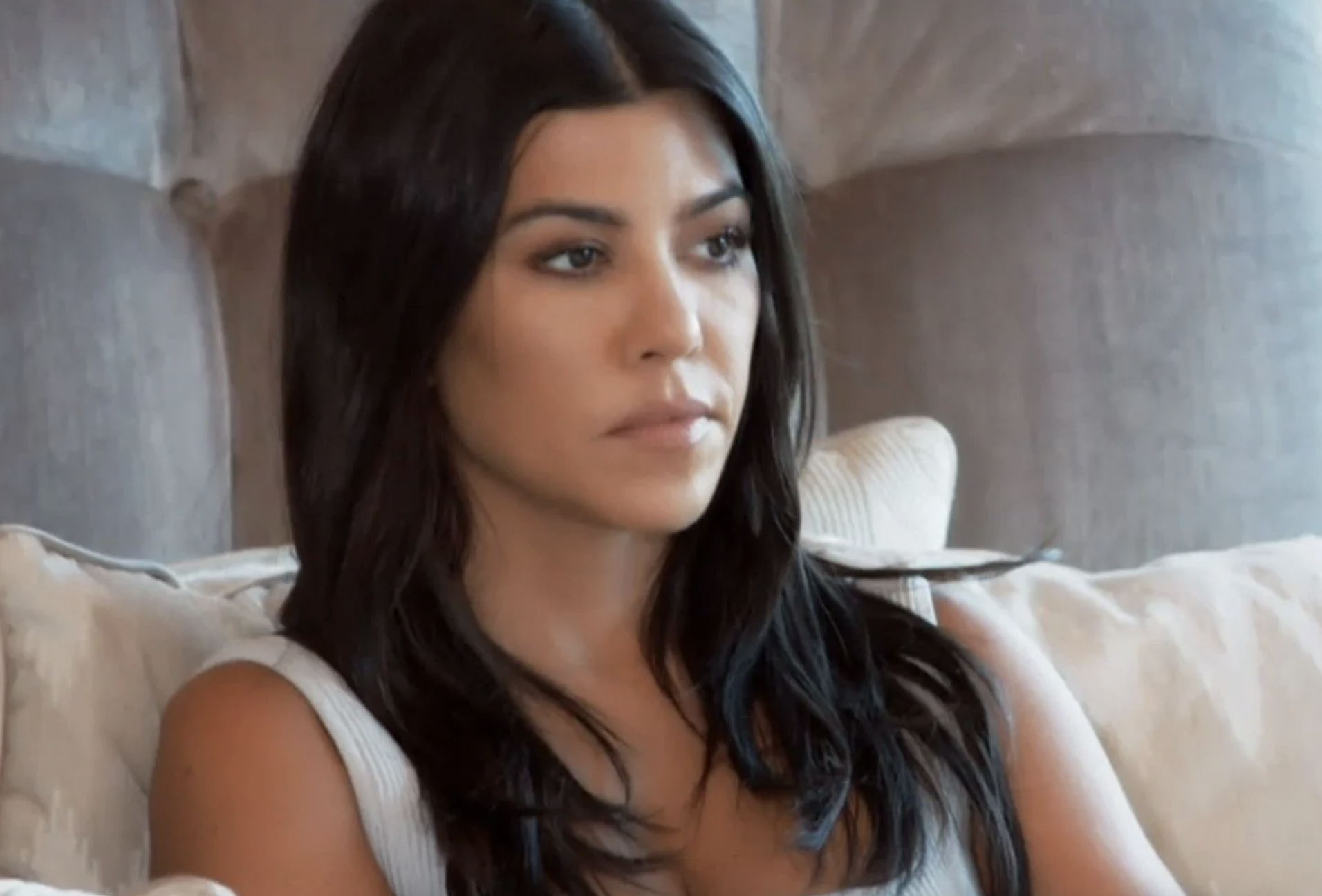 But tensions came to a head in 2020, when Kim and Kourtney famously had a physical fight over the latter's apparent lack of work ethic in shocking scenes that unfolded in Season 18 of Keeping Up.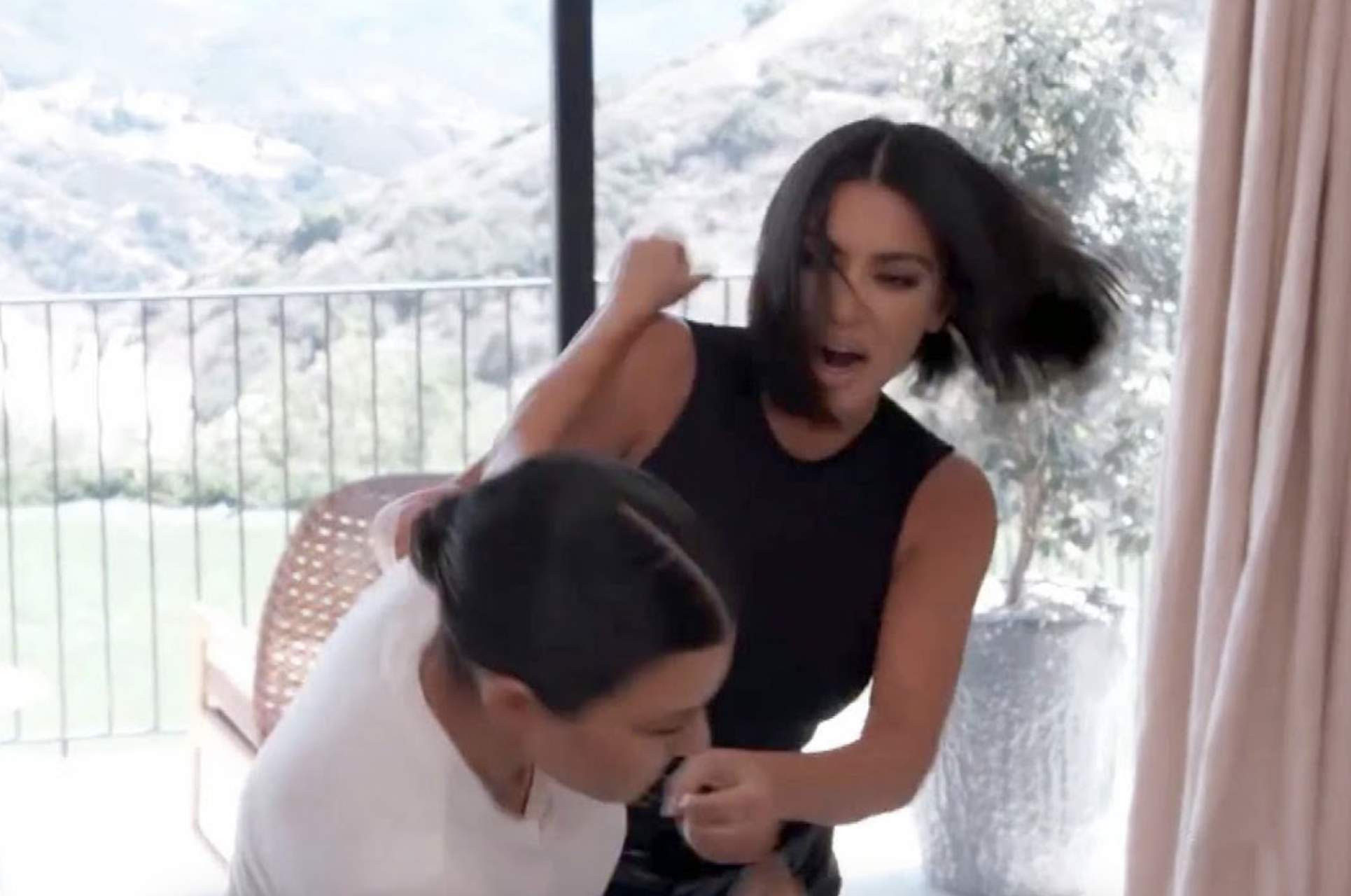 The explosive argument kicked off after Kylie Jenner canceled an appearance in Paris at the last minute, and panicked Kris was trying to get Kim or Khloé to go in her place.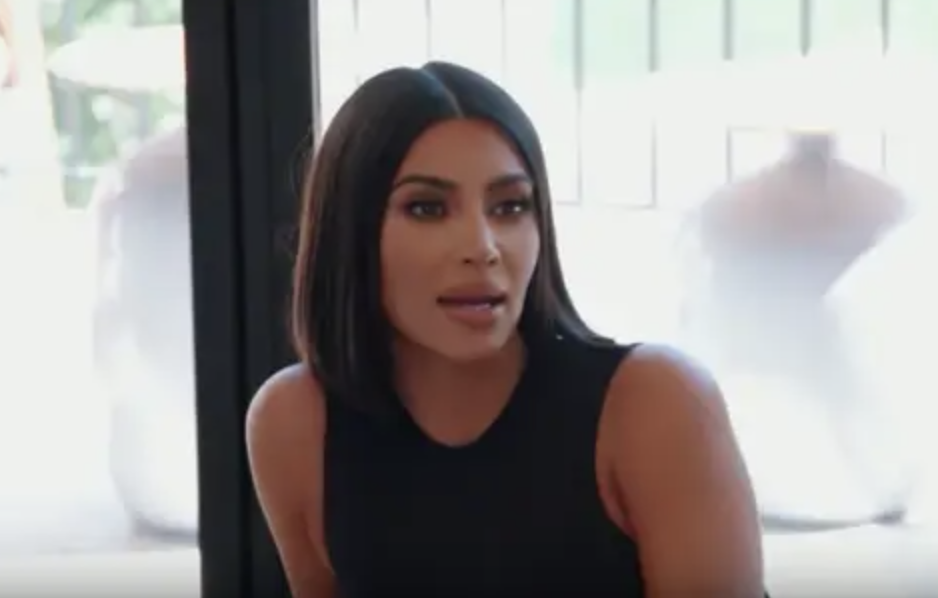 This sparked a discussion between Kim, Khloé, and Kendall on who in the family was pulling their weight, which hit a nerve with Kourtney.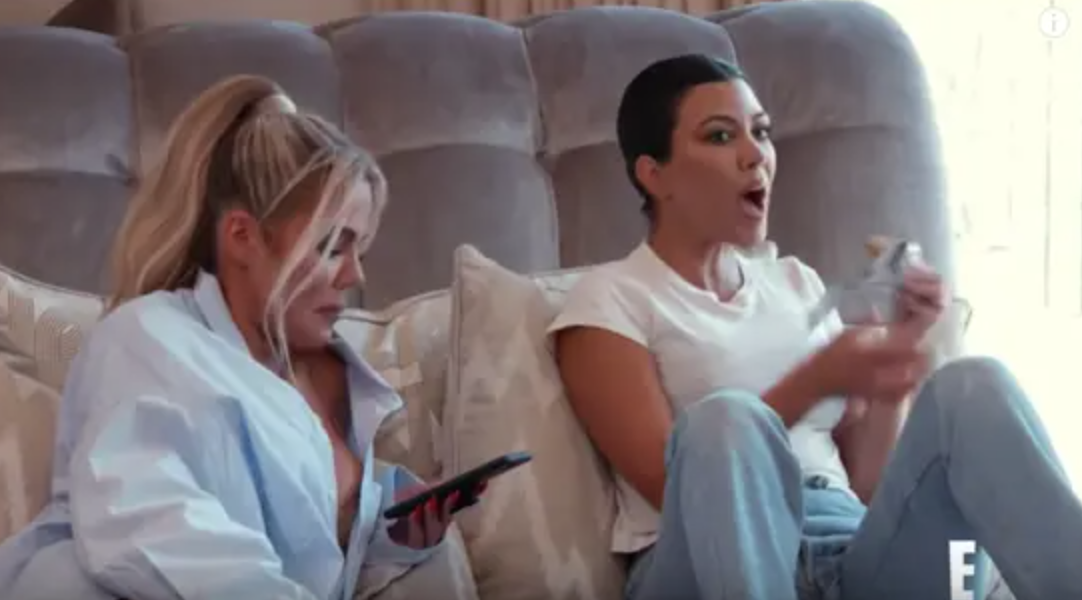 Joining the conversation, Kourtney snapped at Kim: "You act like I don't do shit. You have this narrative in your mind. I will literally fuck you up if you mention it again. Literally, shut the fuck up! Change the narrative in your mind! I work my fucking ass off."
Viewers were stunned to see the argument quickly turn violent, with Kourtney and Kim lunging at, slapping, kicking, and hitting each other while screaming profanities. At one point, Kim sounded close to tears as she shouted: "Don't ever dig your nails in me like that again! How old are you?!"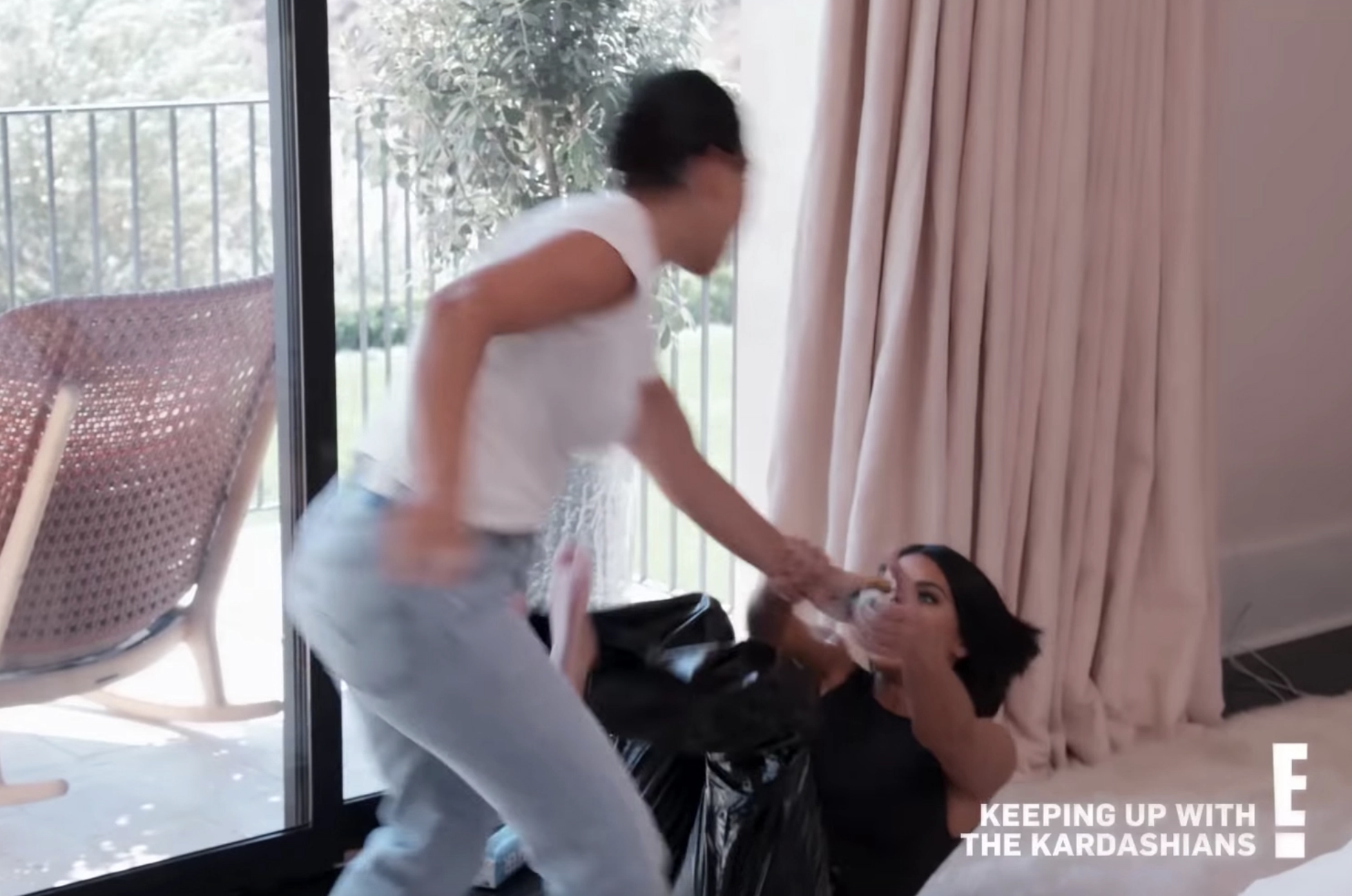 On more than one occasion, Khloé was forced to intervene and pull the sisters off one another.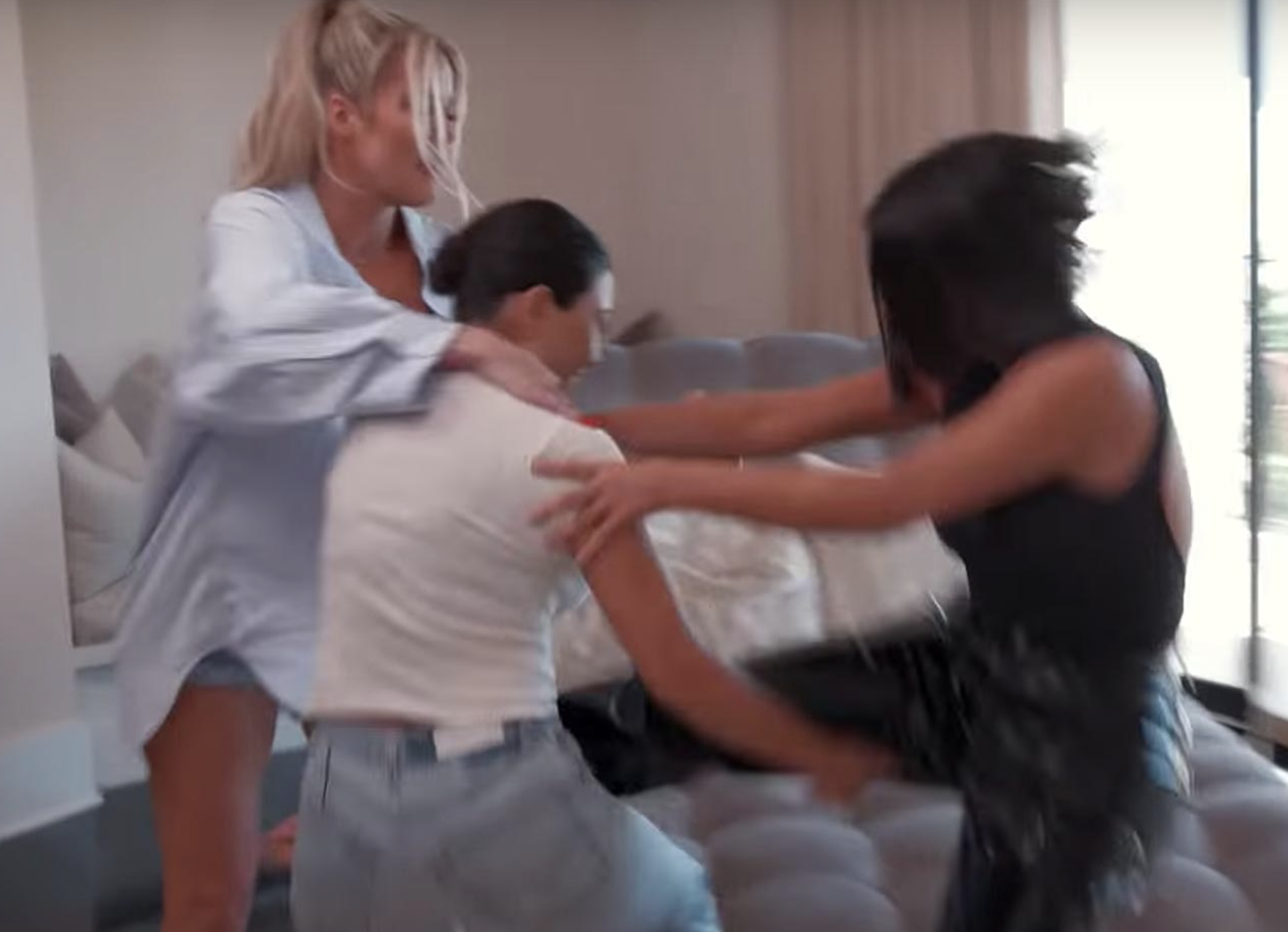 Before the episode aired, Kourtney admitted that it would be difficult for her to watch back as it documented some of the family's "darker moments."
She wrote on Instagram at the time: "These first two episodes are hard for me to watch but it is in our darker moments that the growth happens. I finally had the courage to change what was no longer bringing me happiness and putting my time and energy into that which is."
A year later, KUWTK aired its final series, with the family moving on to a new show with Hulu, which is set to premiere in April.
Now Kourtney has admitted that Keeping Up was a "really toxic environment" for her to be in and that she wasn't in a happy place while shooting.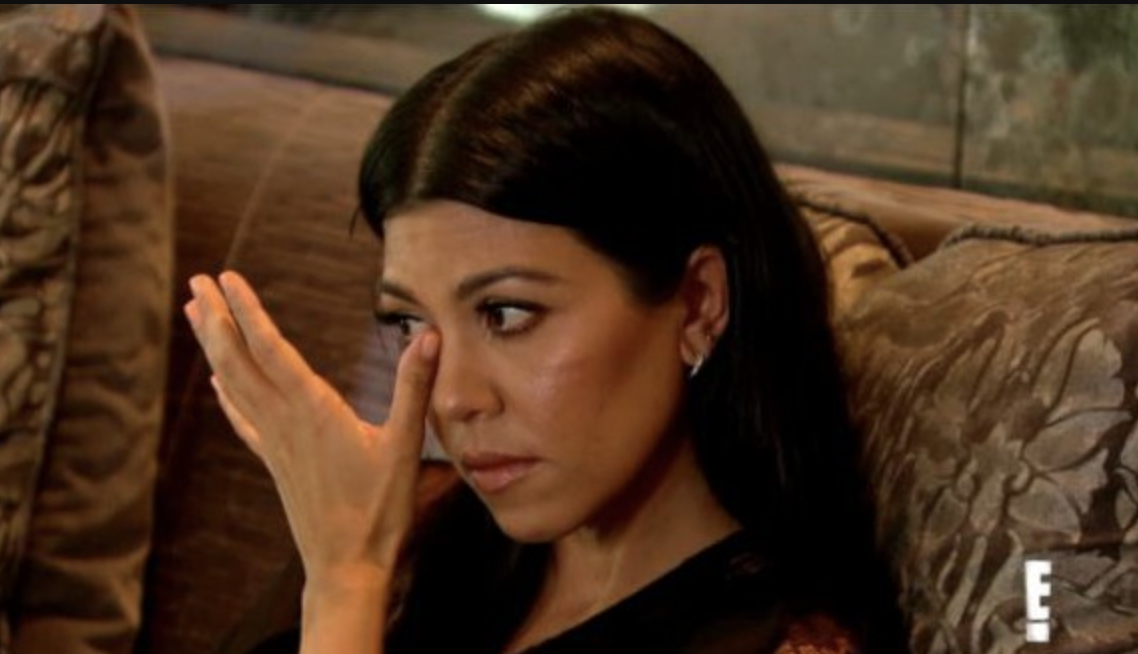 She also accused the show of editing her so badly that she turned into a "character" of herself, and now she has had some time away from the show she has seen her mean streak dissipate.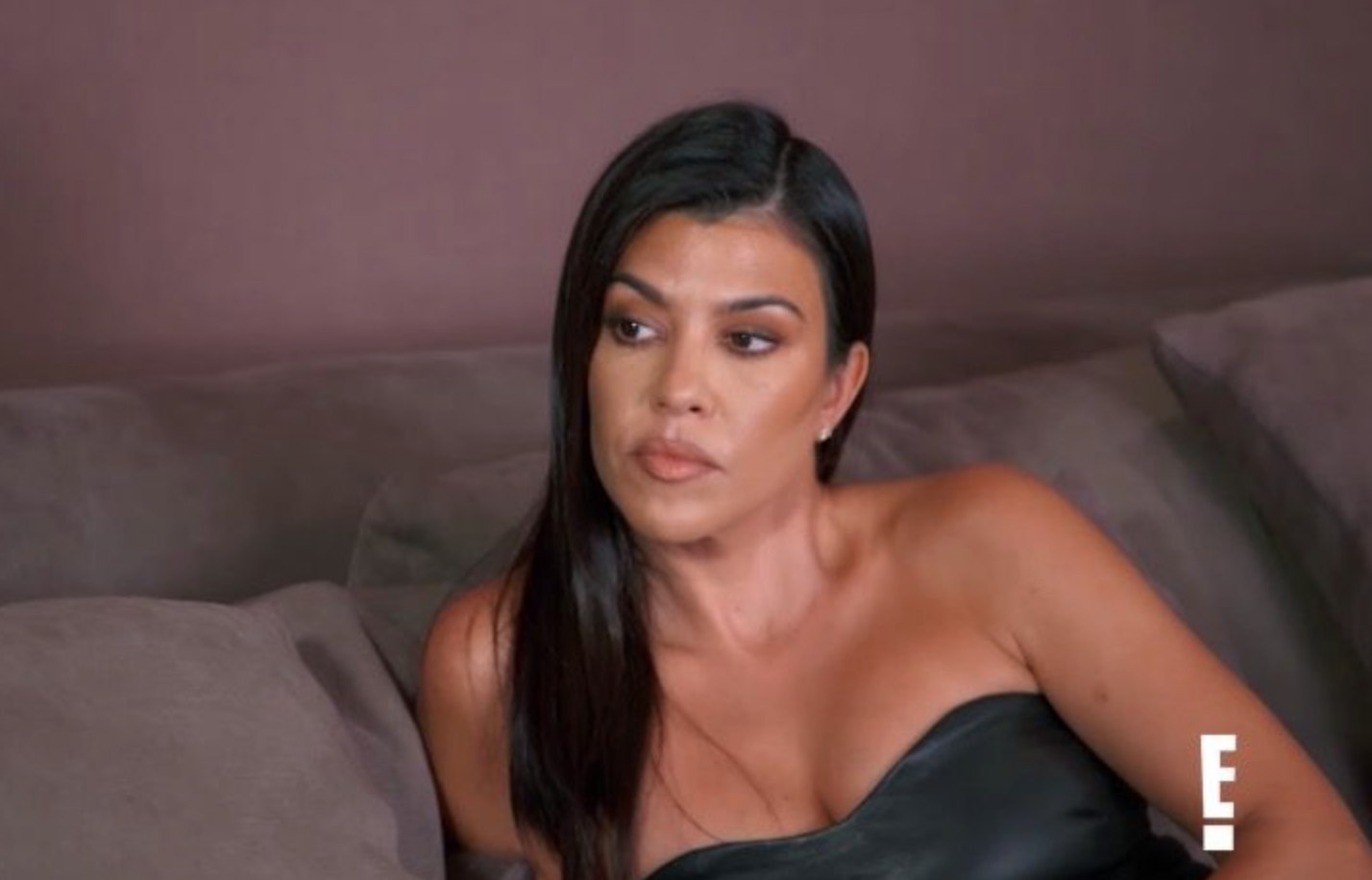 "Shooting our show, it became a really toxic environment at the end for me," Kourtney said in a new interview with Bustle. "I would fight with my sisters. There was, like, just a lot going on. And even for me personally, I wasn't in the happiest place."
Addressing how she was edited to come across as reluctant and moody, Kourtney added: "I felt like I was being almost a character. 'This is Kourtney, and she's in a bad mood, so even though she was laughing really at lunch, we're going to cut out the laughing and let's only use the annoying comment that she said.'"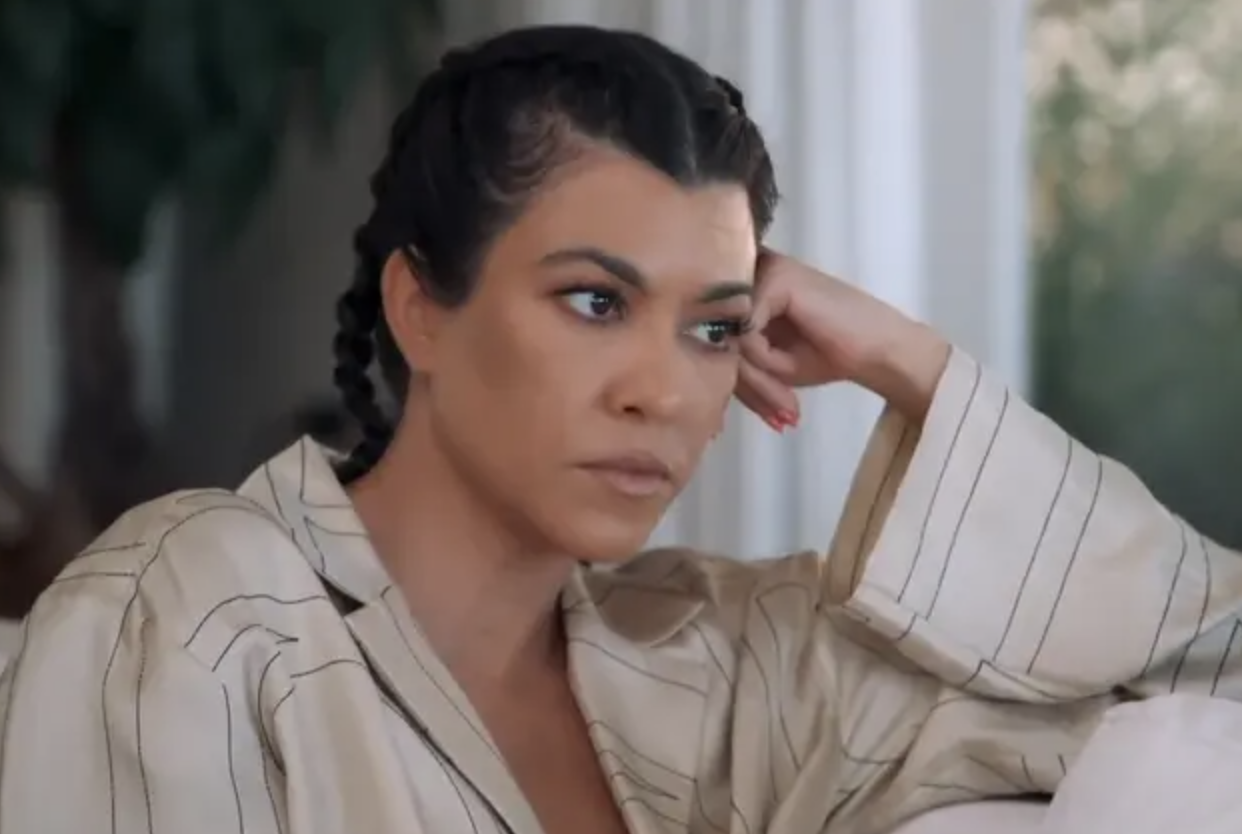 Despite how it may have appeared, Kourtney said that she actively planned to be upbeat and positive when she showed up to filming, but that side of her never ended up making it onto the show.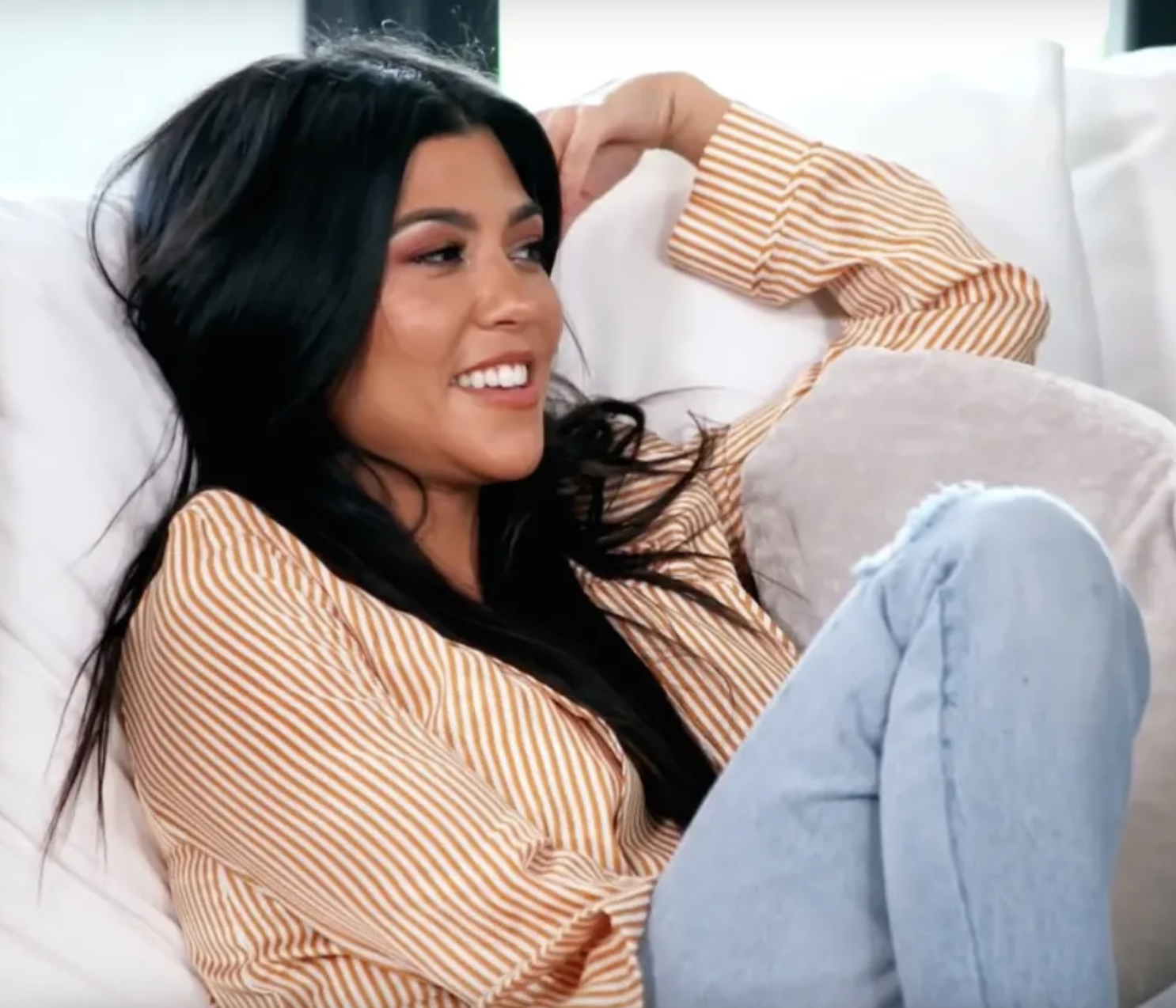 "I would give myself a pep talk before walking in," she explained. "Like, say we were shooting at Khloé's house. I'd be like, 'It's going to be a good day. Let's have a good mood. Let's put a smile on our face.'"
Ultimately, Kourtney's onscreen persona began to seep into her real life, with the mom of three adding: "I was used to always being a bitch and having no feelings."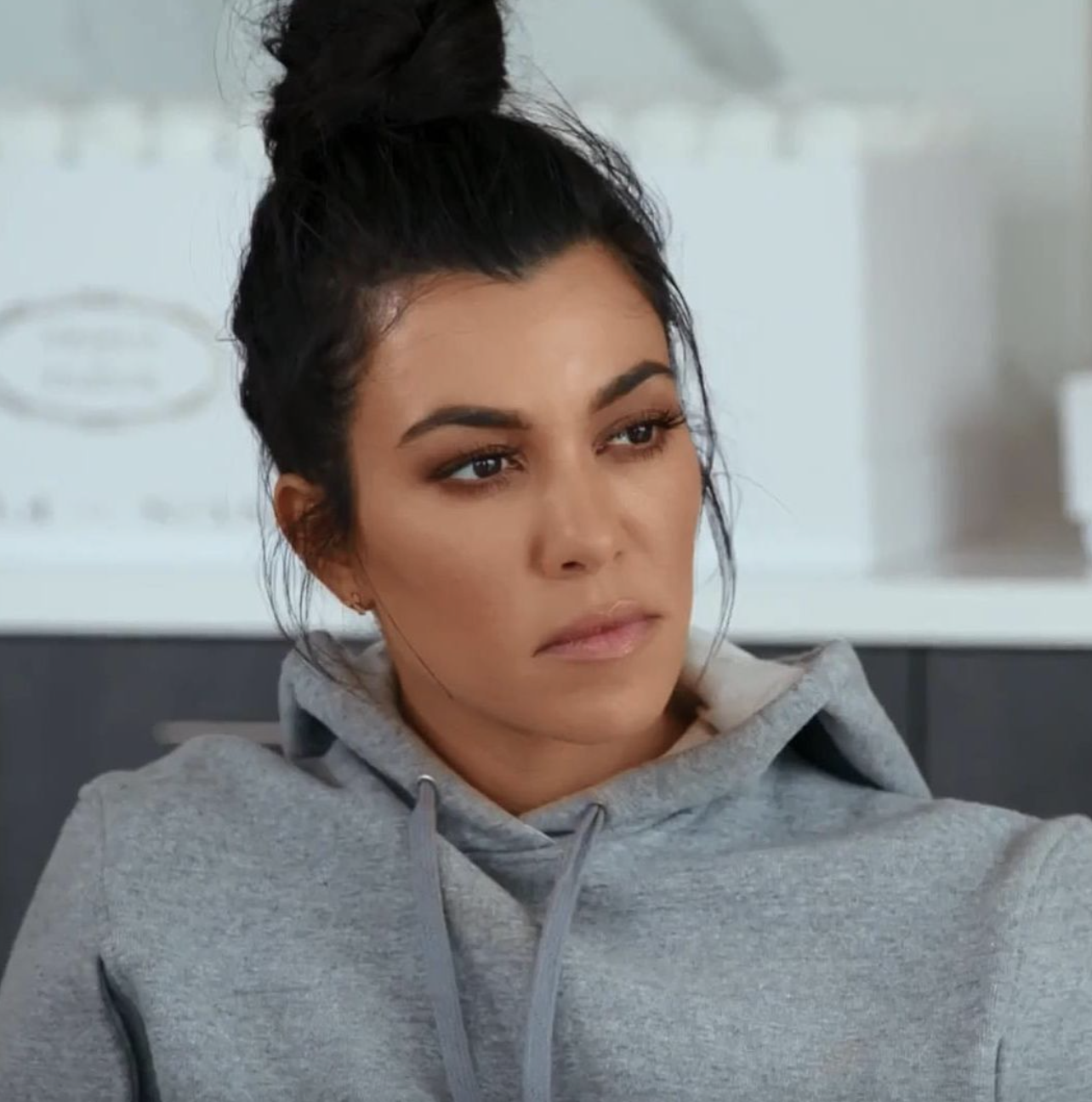 But thankfully things have changed for the better since the show ended, with Kourtney going on "a therapy journey" that has made her "really sensitive."
In fact, the star barely even recognizes herself now that she is more at peace, explaining: "Normally I'd have a really good comeback [to insults], like, 'Well, you're covered in cellulite.' But then I would be like, 'I have nothing mean to say. I'm not a bitch anymore, and I just have feelings; like, an abundance of them."
This means that fans are in for a shock when they tune into the Kardashians' new show, with Kourtney insisting that she has had a shift in her approach to filming and when it comes to work she is happier than ever.
Kourtney credited the gap that the family had between the two shows as part of the reason why she was able to recalibrate and confront it — and her sisters — with a healthier mindset.
She shared: "When you're doing that [show] every single day, you don't have the space to take a break and be like, 'Wait, we actually love each other.'"
And her fresh perspective appears to be reflected in the trailer for The Kardashians, which was released in February ahead of next month's premiere.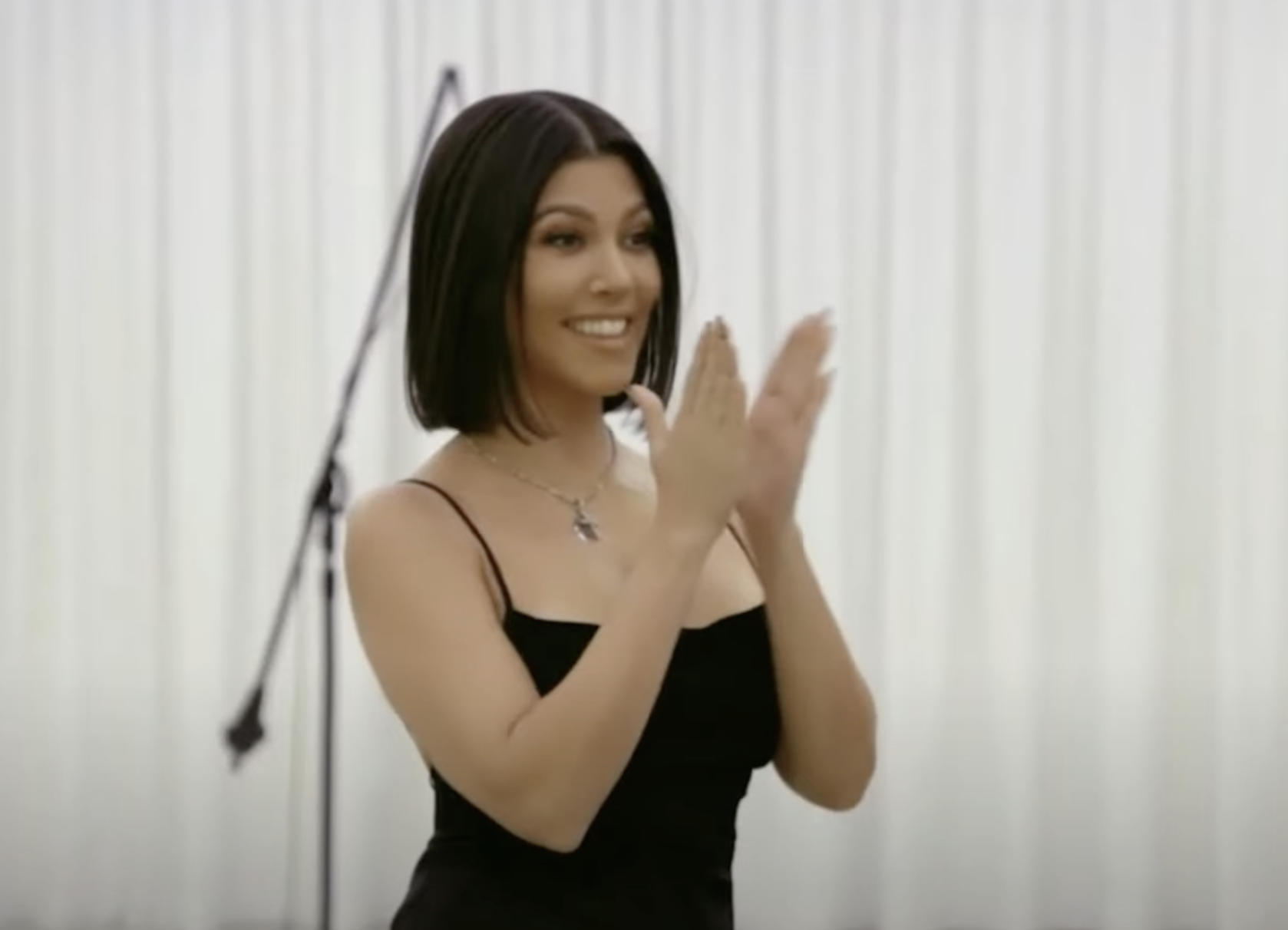 Considering Kourtney's stance throughout the final seasons of their previous show, fans were shocked to see her seemingly take center stage in the new one.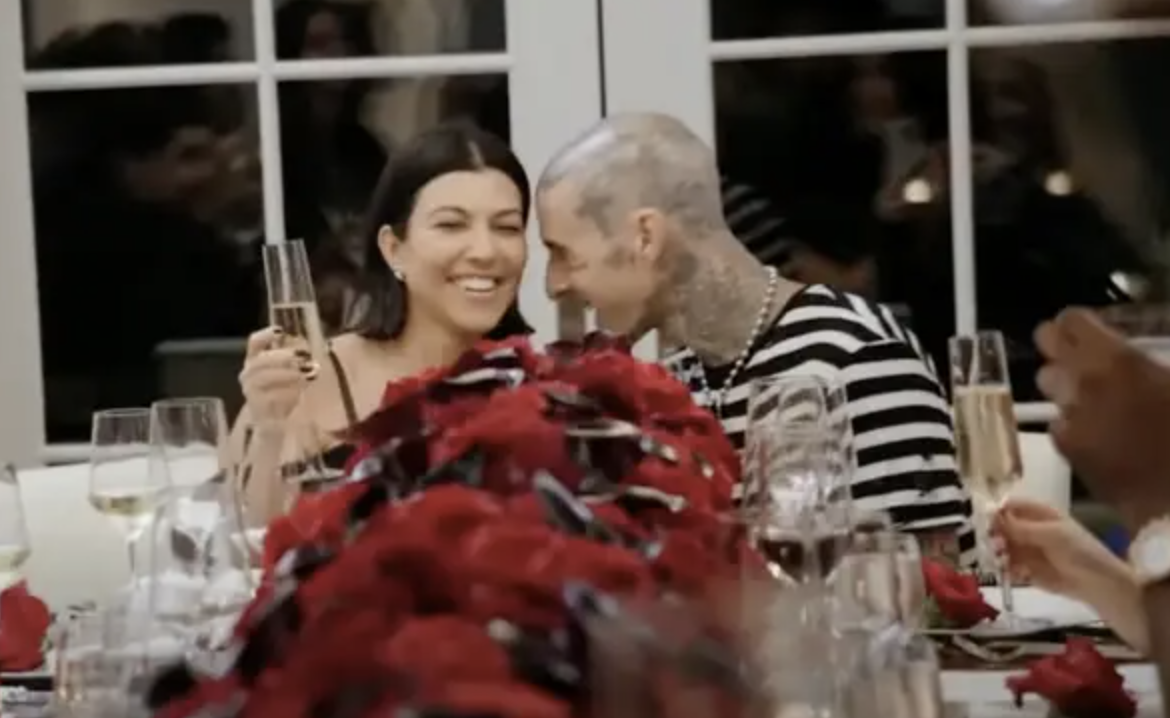 The short teaser included several clips of Kourtney with her fiancé Travis Barker, including scenes that appeared to be filmed right after their engagement in October.
The focus on Kourtney's personal life represents a huge change in her approach to filming and hopefully means that she really is in a much better place mentally this time around.