The latest tension comes after Kim collaborated with Dolce & Gabbana just four months after they dressed Kourtney and her guests for her Italian wedding to Travis Barker.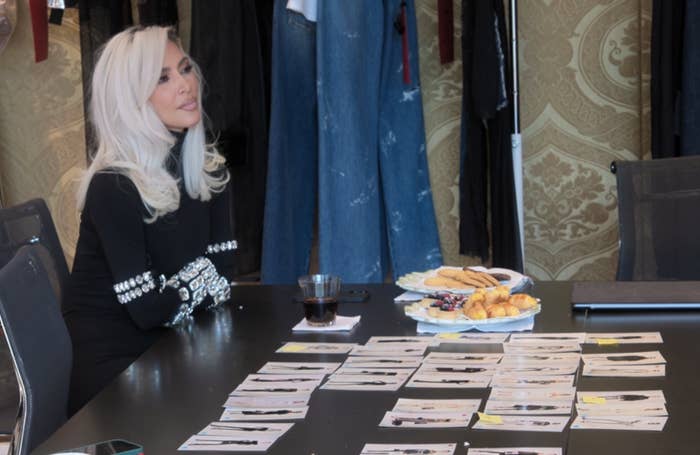 Many of the looks in Kim's collection were strikingly similar to Kourtney's wedding vibe as both had the brand's '90s archive opened for them.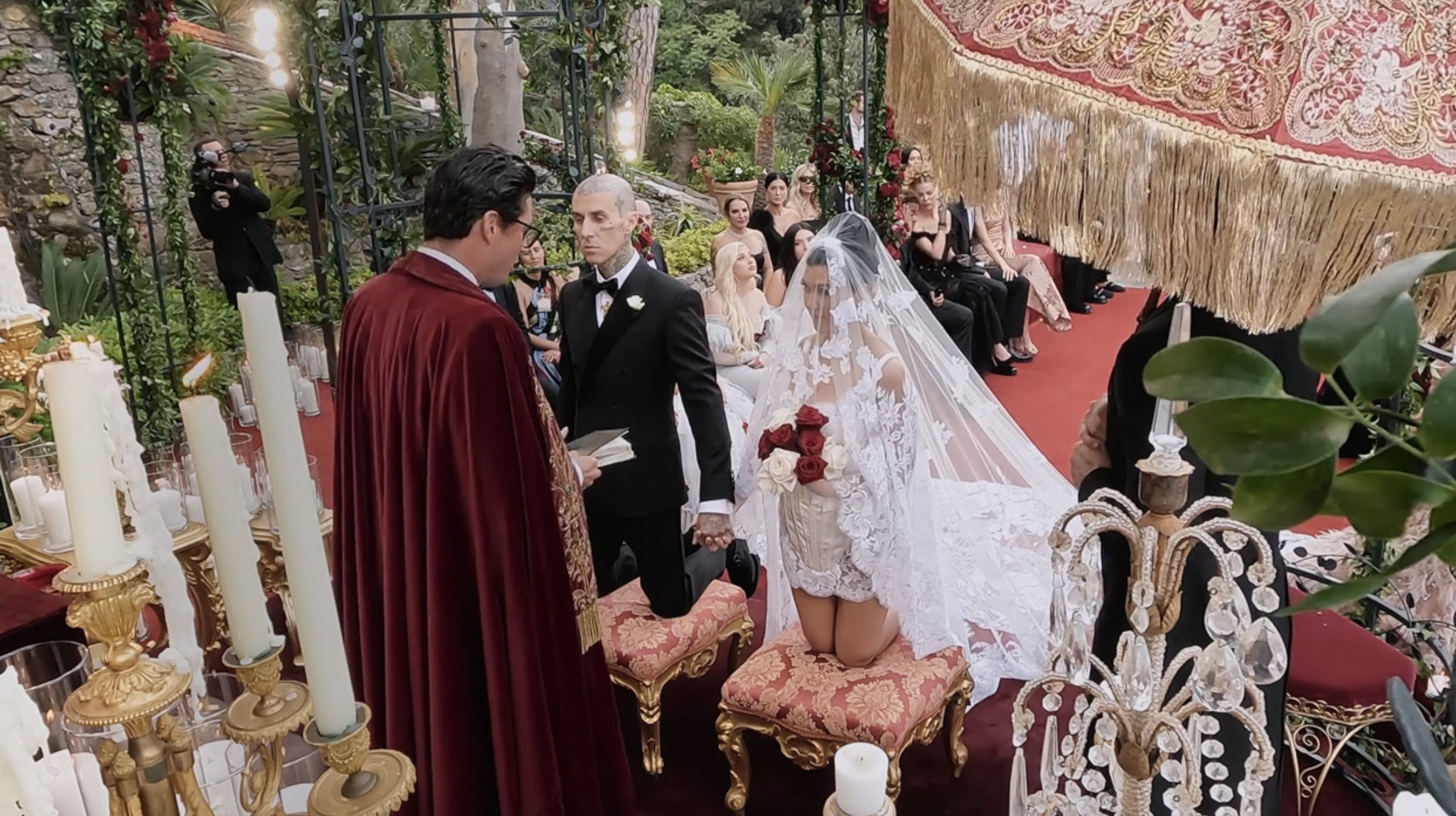 But long-time fans of the Kardashians are well aware that this fight is just the latest in a long line of drama between the two sisters, which stems back to 2017.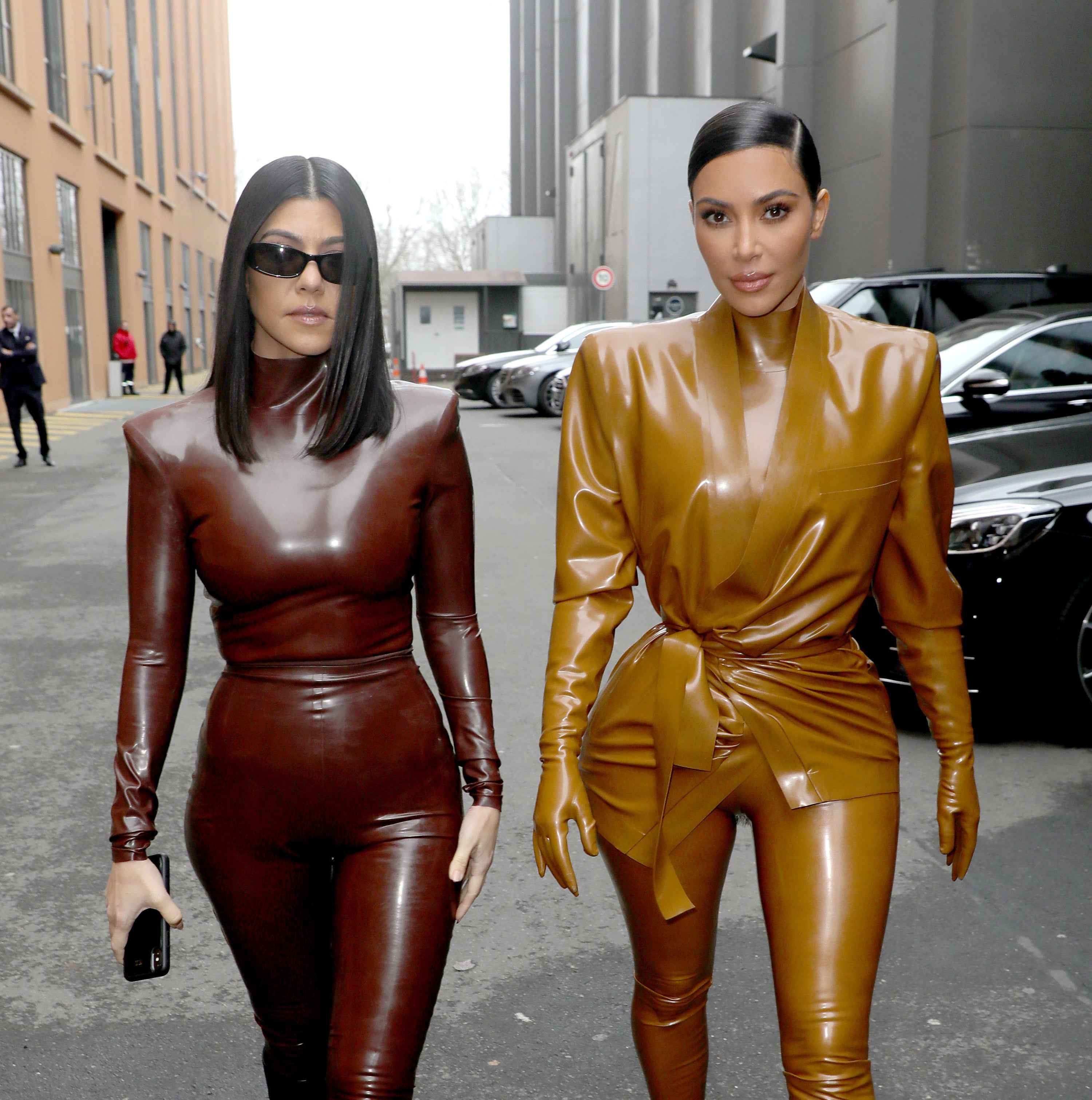 After spending 10 years having her personal life filmed for the family reality show, Keeping Up With The Kardashians, Kourtney drastically reduced how much time that she spent filming in order to spend more time with her children.
Over the years, Kourtney's life served as major plot points in the series. She even gave birth on camera and had her rocky romance with Scott Disick chronicled for the world to see.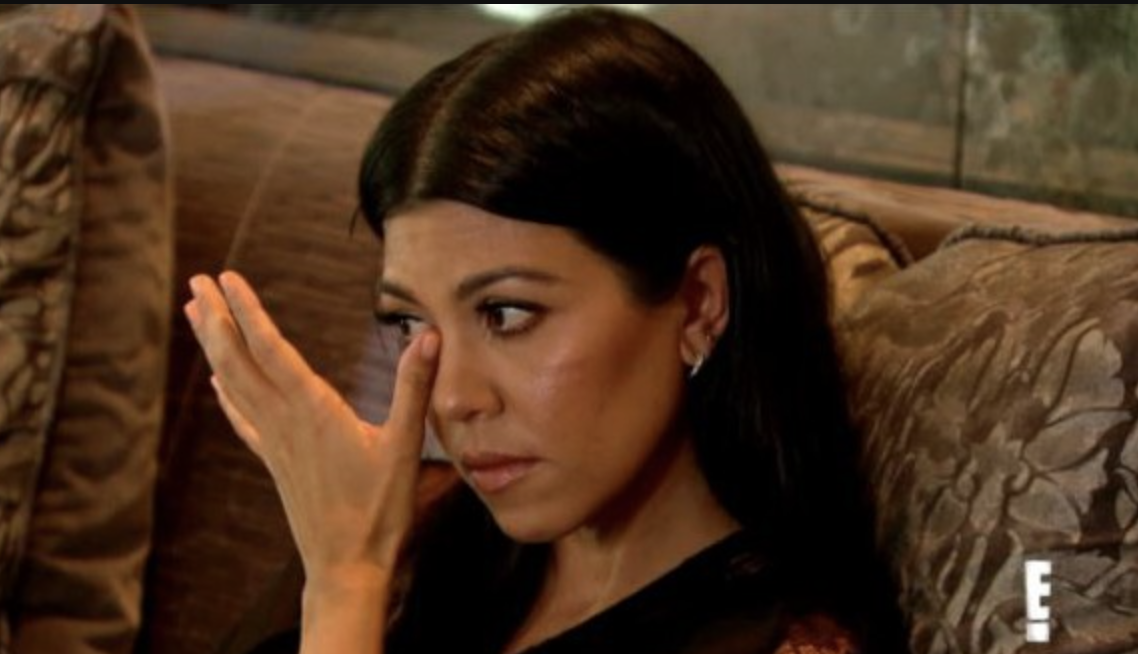 However, Kim and their younger sister Khloé Kardashian weren't happy with Kourtney's decision to step back, and things came to a head during a particularly dramatic episode of the show in 2020.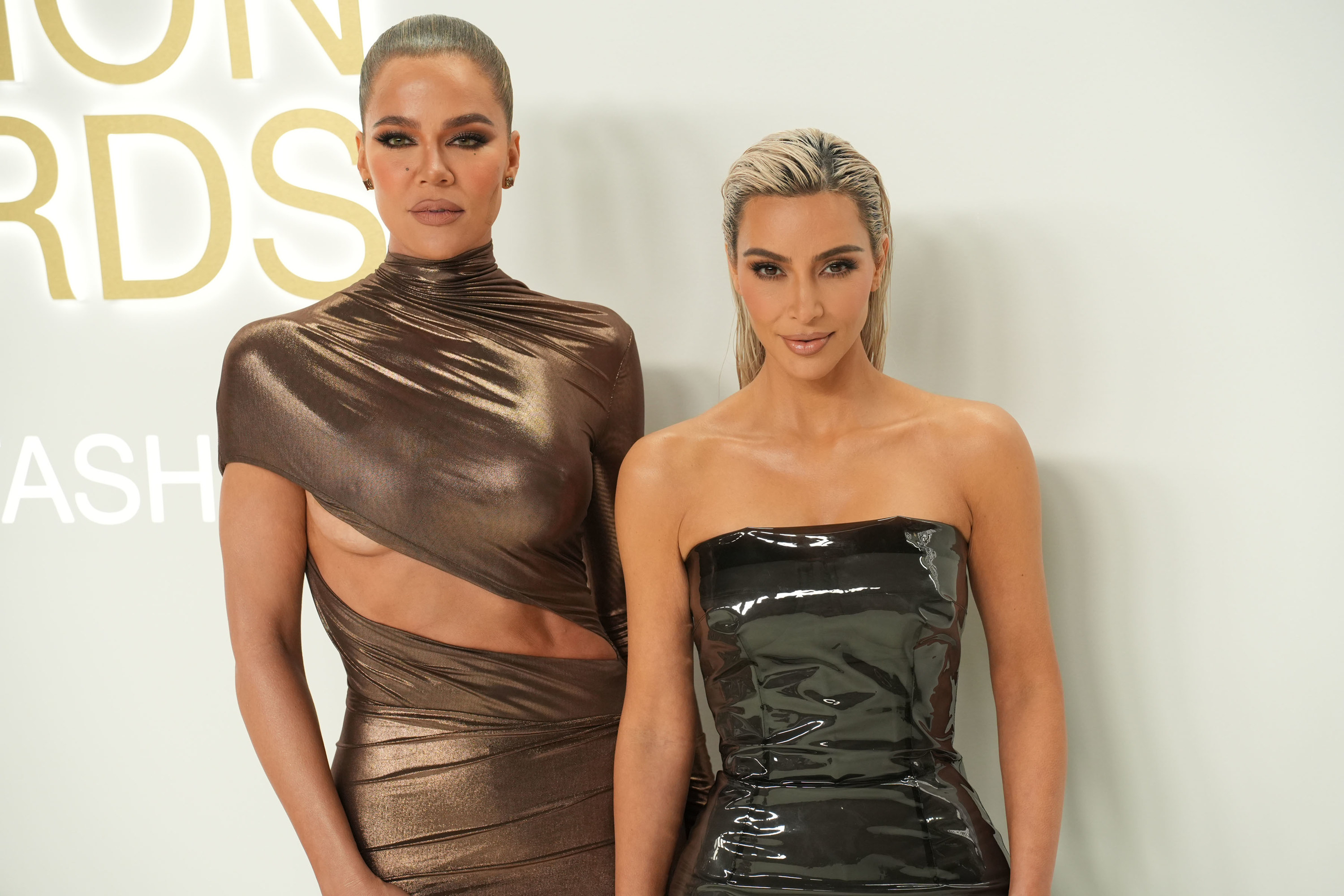 In a tense scene, Kourtney took offense after Kim made the loaded comment that their mom is used to her and Khloé going to work on their "death beds." Kourtney angrily retorted: "You act like I don't do shit, you have this narrative in your mind. I will literally fuck you up if you mention it again. Literally, shut the fuck up! Change the narrative in your mind! I work my fucking ass off."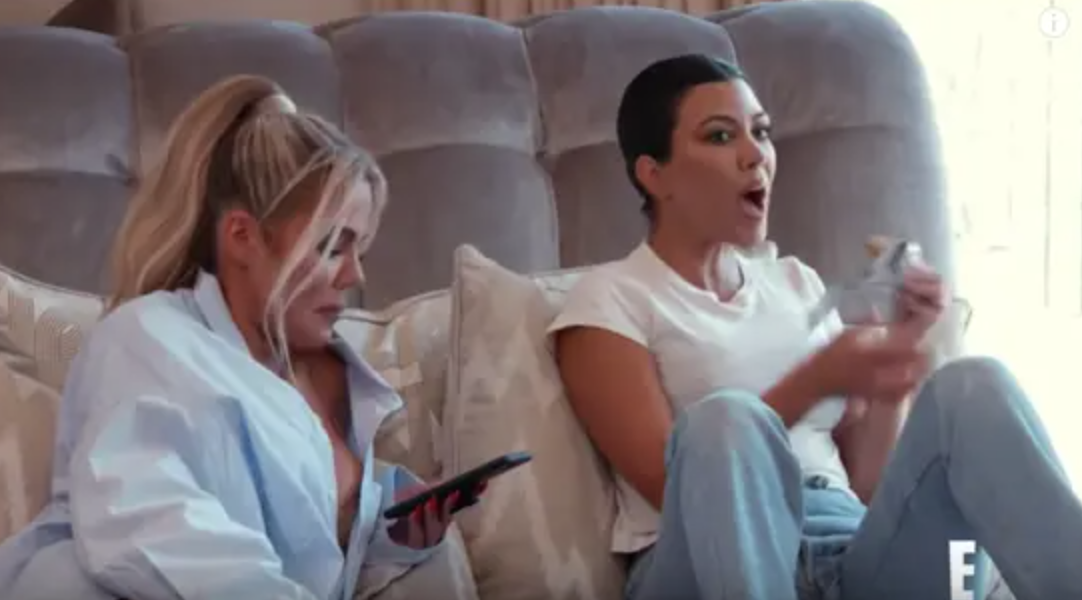 "But also, if I didn't want to work my ass off, and I did want to be a stay-at-home mom, that's fucking fine, you literal fucking cunt," she added before throwing a water bottle at Kim and lunging at her, resulting in a seriously messy physical fight between the two sisters.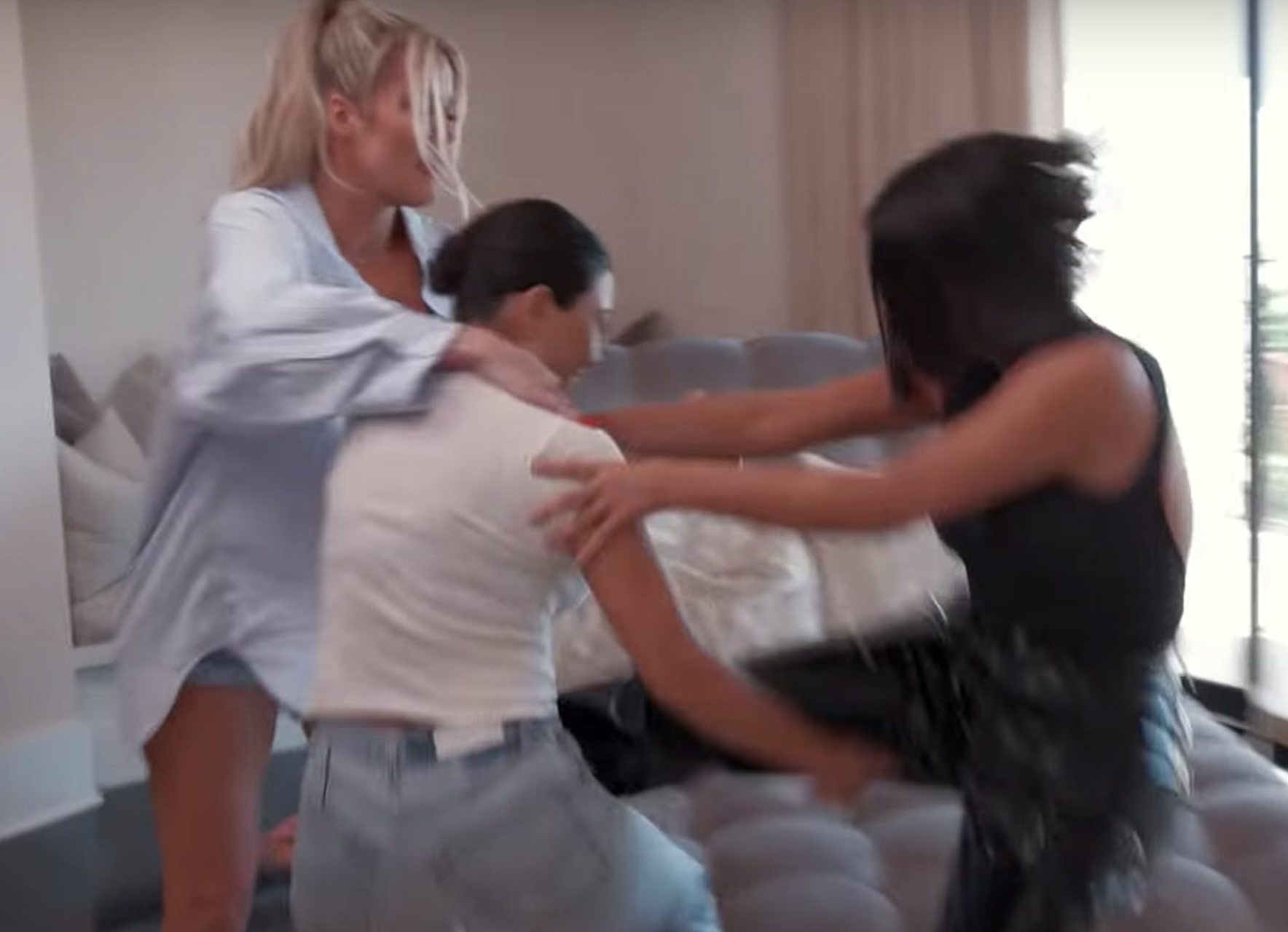 Keeping Up came to an end the following year, and she appeared to be in a better place when the family's new Hulu series premiered in 2022. But it wasn't long before the shady comments started up again, with Kim and Khloé still regularly making digs about Kourtney's work ethic.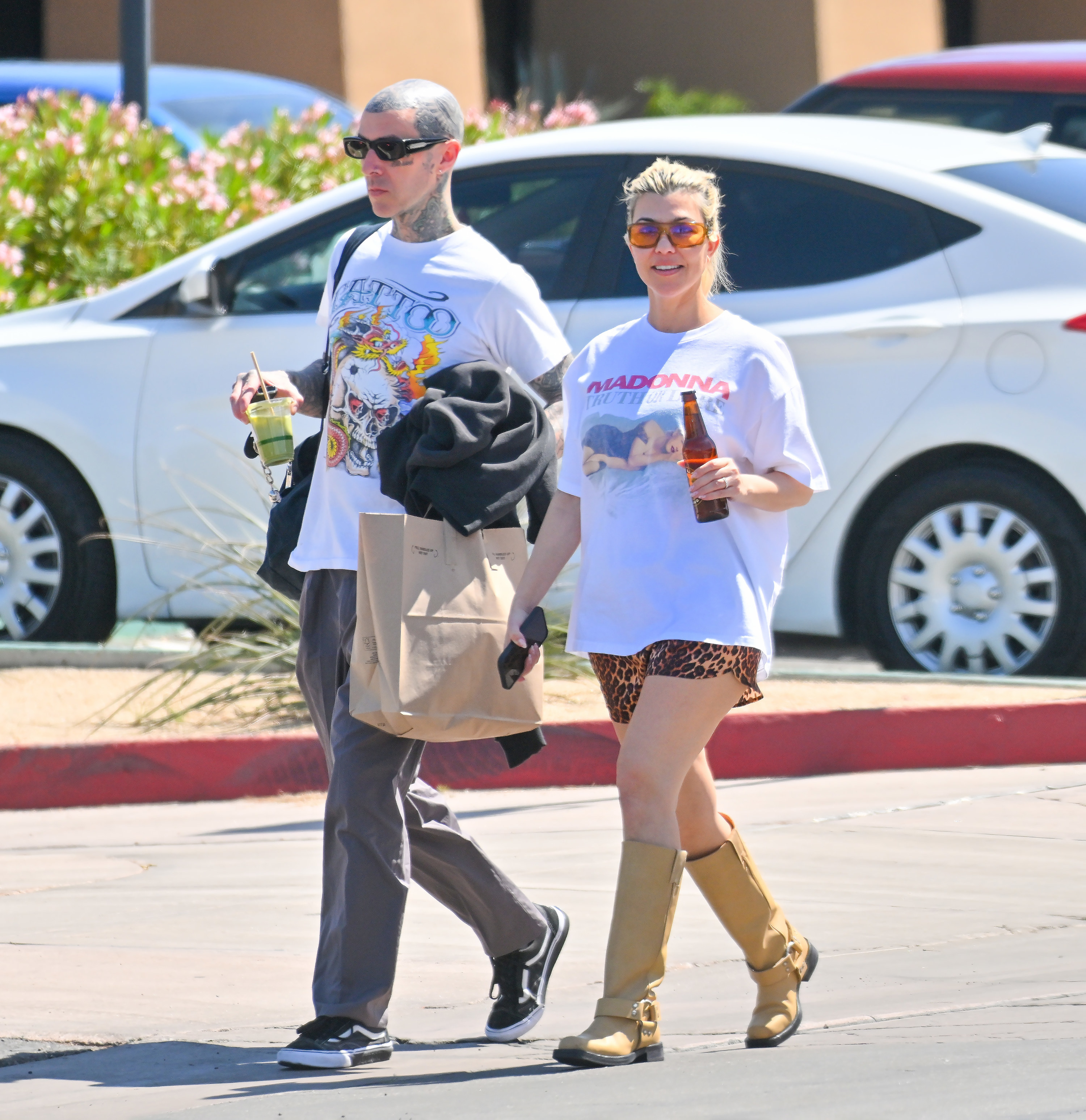 And this reputation has transcended the family and is now a common trope used among fans of the show — but a TikTok user has now defended Kourtney amid the discourse after someone commented on their video to call the star "lazy."
User @Haddadgal replied to the comment: "Kourtney has said time and time again that she doesn't want the Kardashian way of life. She doesn't want the business life, she doesn't want the go go go, cameras flashing, filmed all the time life."
"I can see why some people think that she doesn't have the same work ethic as them but I wouldn't consider her lazy," she added.
And this video ended up sparking a wider conversation, with many viewers arguing that Kourtney is actually living the most aspirational life of all of the sisters. One comment read: "If I was that rich I wouldn't work at all idc who calls it lazy it's the life most of us dream about."

And the TikToker made another video to share her agreement. She said: "And this is why I go so hard for Kourtney; she is literally doing what we work our entire lives to do. She wants money, she wants to have money, she wants nice things… But she doesn't want to work for it."
"And to be completely honest, she doesn't have to work that hard for it," she added. "So call her lazy but I feel like that's truly what we all want. She's truly living the dream, let's be real."
The video quickly racked up half a million views and 10s of thousands of likes as fans flooded the comment section with praise for Kourtney's approach to life.
"Her priorities are different and I love her for that. Money can mean time and energy freedom if u want it to and you're not obsessed with having MORE," one person wrote. Another agreed: "The rare millionaire who feels she has enough…"

Someone else added: "I would do the same. Why would I waste my life trying to make more $$ when I have more than enough for my lifestyle and kids?" while a fourth commented: "That's what being rich is about.. she wants to just enjoy life with her man and kids.. bravo to her love Kourt 🥰"


"She's the only one actually enjoying her life and I'm here for it," another echoed. While one more concluded: "She's definitely living the dream."


Others argued that Kourtney has done her time in providing content for the reality show and had earned a quieter lifestyle for herself and her children. One person wrote: "She worked the early part of her career she honestly carried the show when it just srarted."

A second agreed: "she CARRIED the show in the earlier seasons along with Scott and then Khloe. idk why they dont leave her alone."

And the original TikToker then posted a third video that claimed that for all of the reasons mentioned, Kourtney appears to be the "happiest Kardashian."
"She is fully satisfied, that is why she can't relate to the grind culture, why she doesn't get along with Kim," she said. "She isn't constantly chasing anything. She isn't constantly chasing relationships, she isn't constantly chasing fame, she isn't constantly chasing money — she is fully satisfied, she has had enough."
And Kourtney herself addressed this stark difference between her and Kim in a recent episode of The Kardashians, where she accused her sister of only seeing "dollar signs" and how it is "never enough" for her.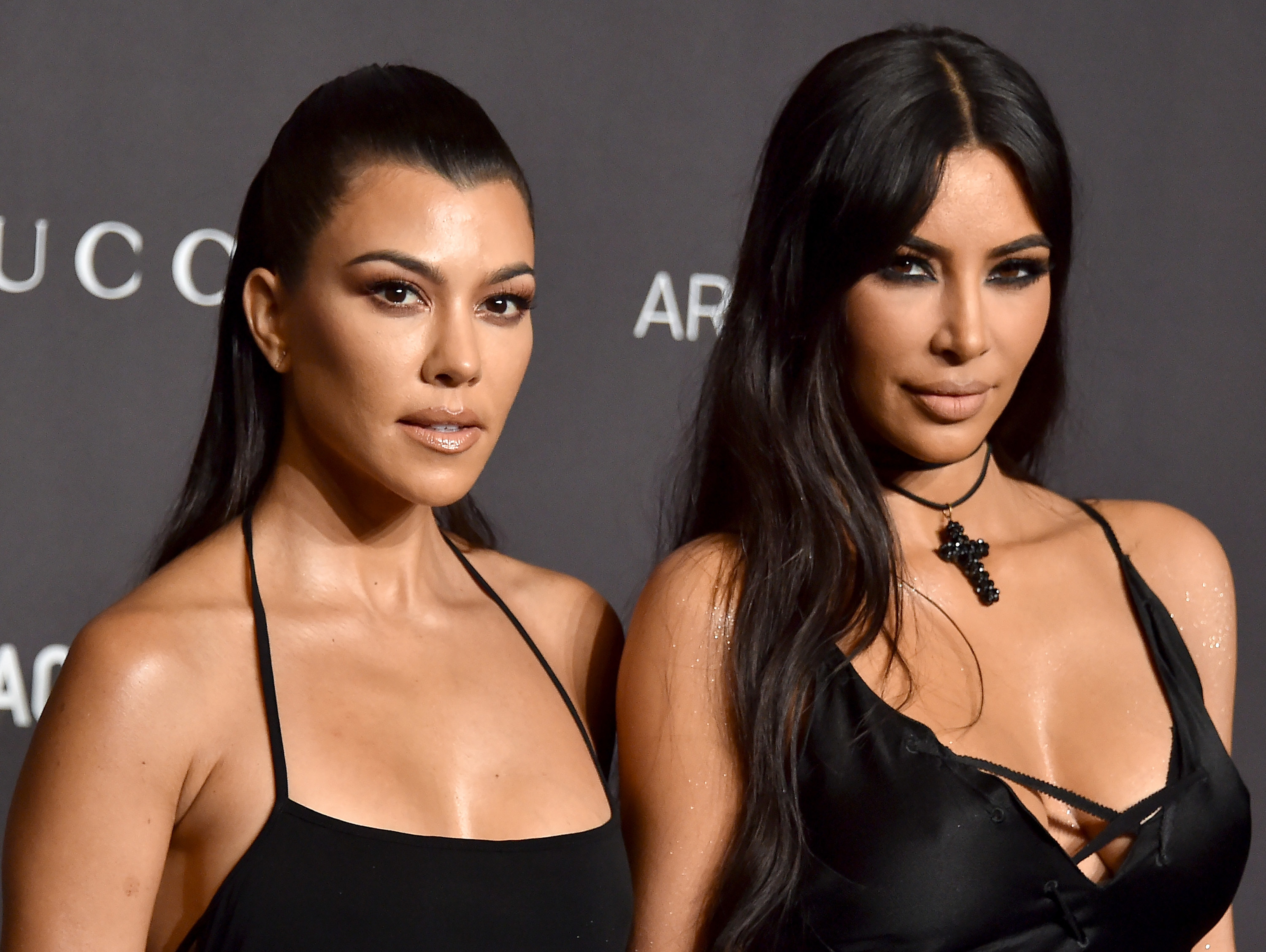 "It's such an abundance, an excess, it's never enough," Kourtney said in an emotional conversation. "It's never just OK to not do something or turn something down because it doesn't make sense."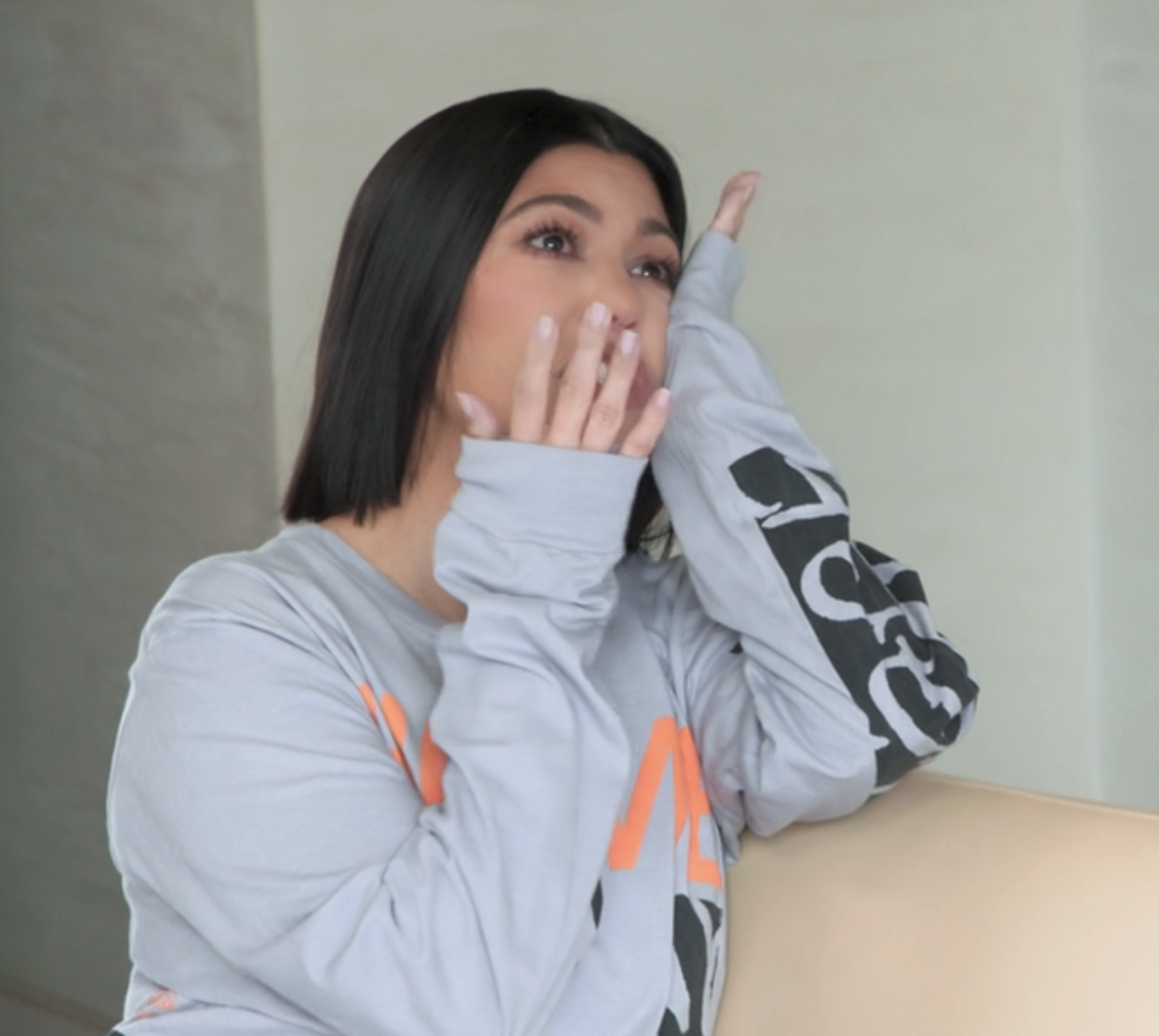 She also alluded to the chase that is mentioned in the TikTok, saying of Kim: "I think she's really driven and doesn't know what's driving her. If you don't know what's driving you I think it's definitely hard to feel what are you doing it all for?"
Meanwhile, Kim faced fierce backlash last year for her "obsession" with proving how hard she works and promoting hustle culture. The star spent much of The Kardashians Seasons 1 and 2 bragging about how much of a "workaholic" she is and that her relentless desire to work is a "problem."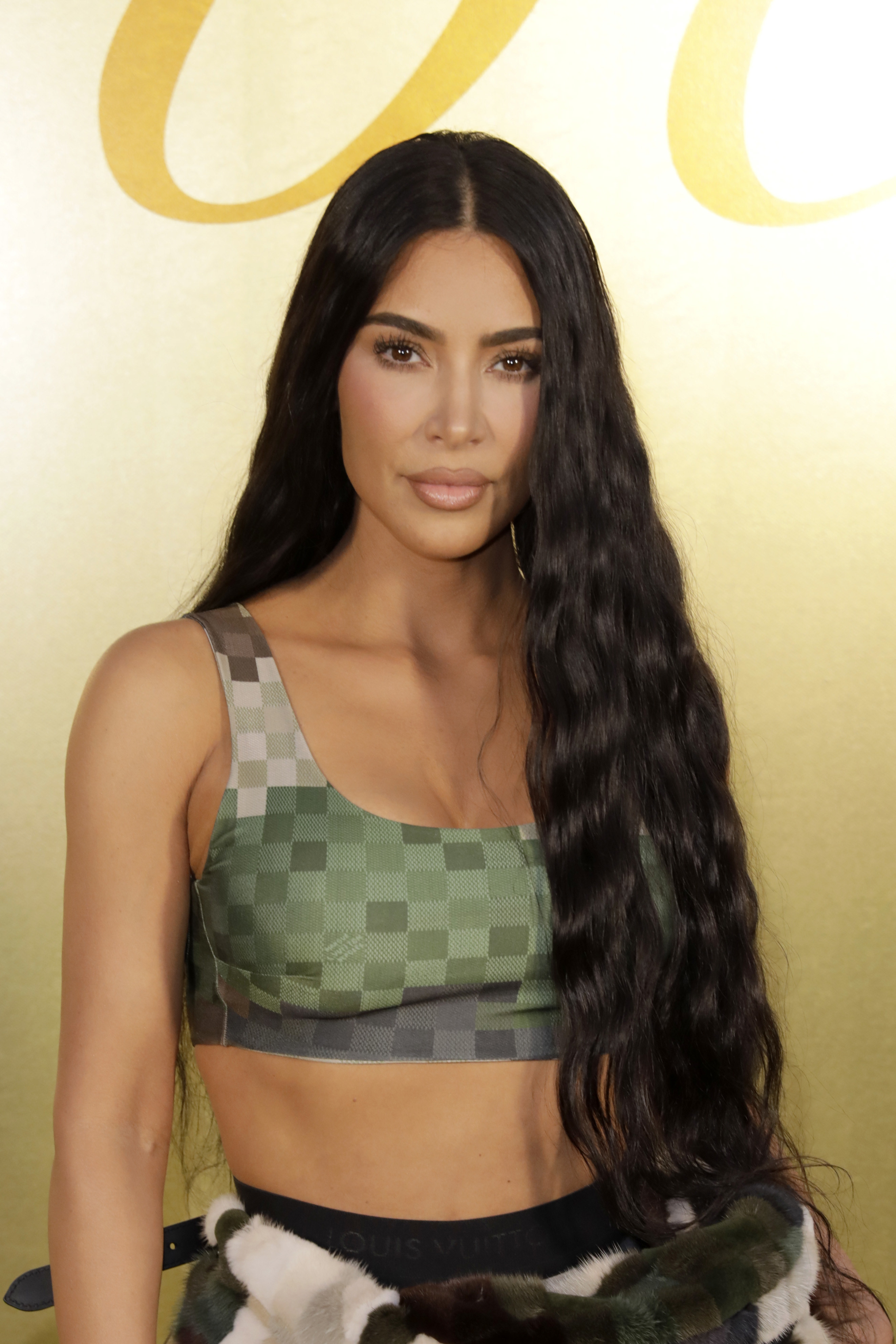 She also received widespread criticism for offering "out of touch" and "offensive" advice to women in business during an interview with Variety, where she sternly said: "I have the best advice for women in business. Get your fucking ass up and work," before adding: "It seems like nobody wants to work these days."
Meanwhile, Kourtney has remained nonchalant amid claims that work isn't her biggest focus. Responding to a shady Instagram comment in November, she wrote: "working will never be my top priority 🤪🤪🤪 (my kids and husband will always be!) and I am not apologizing for being me."