On Dec. 14, 2009, Kourtney Kardashian gave birth to her first child in front of the Keeping Up With the Kardashians film crew.
Her sister, Khloé Kardashian, held her leg as her son made his entrance into the world, and Kourtney famously pulled the little boy out herself.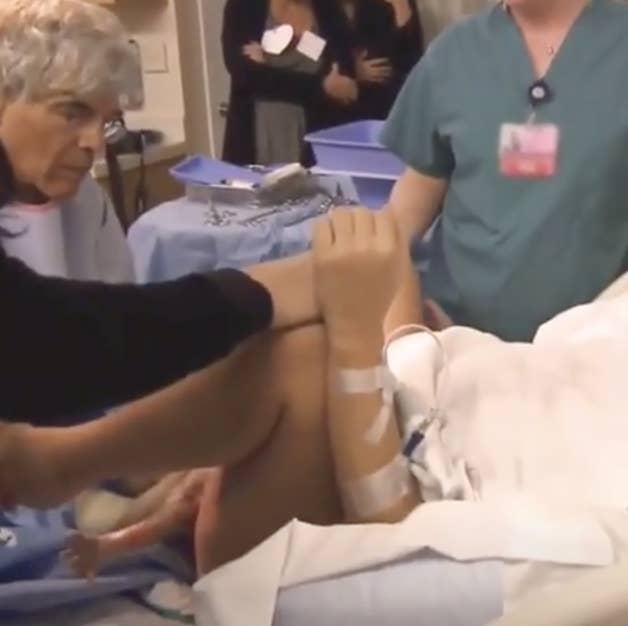 Her then-partner, Scott Disick, was also shown cutting the umbilical cord as the baby's first cry was broadcast to the world.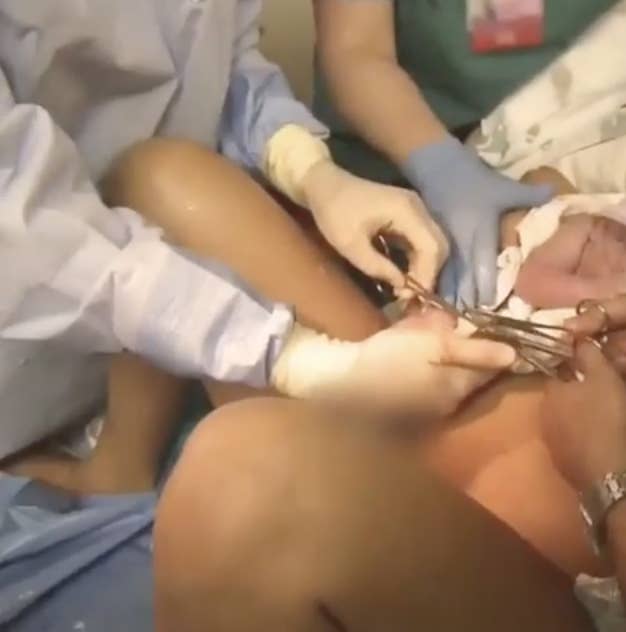 These intimate scenes — which aired on E! as part of the reality show — marked Mason Disick's debut as a public figure, and Keeping Up fans then got to watch Mason grow up in front of their eyes.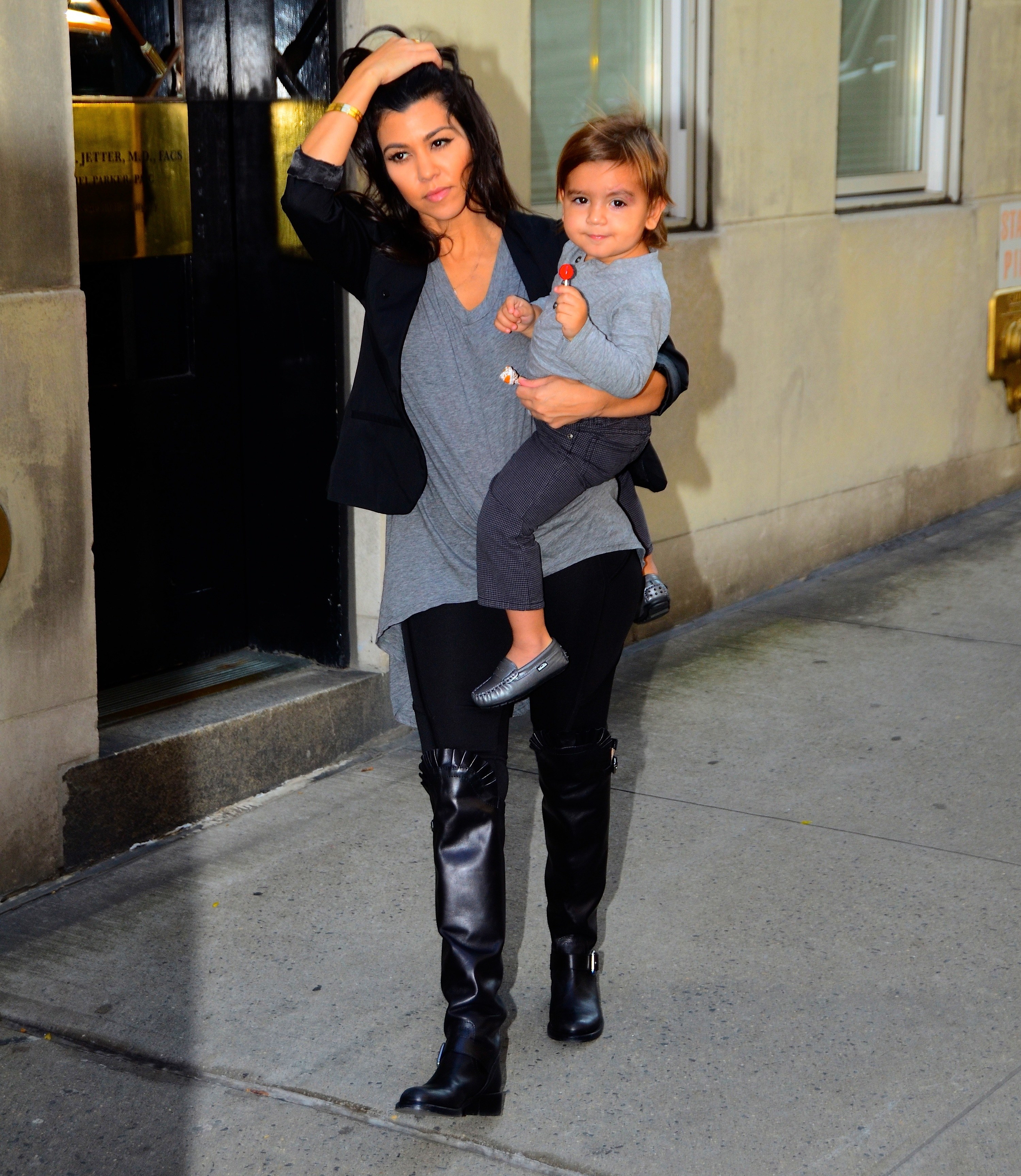 As the oldest of the next generation of KarJenners, Mason's early years were heavily documented on the show in stark contrast to some of his cousins.
As the years went on, the family held back on how much footage of their children was included in each episode, but there was a no-holds-barred approach during Mason's childhood.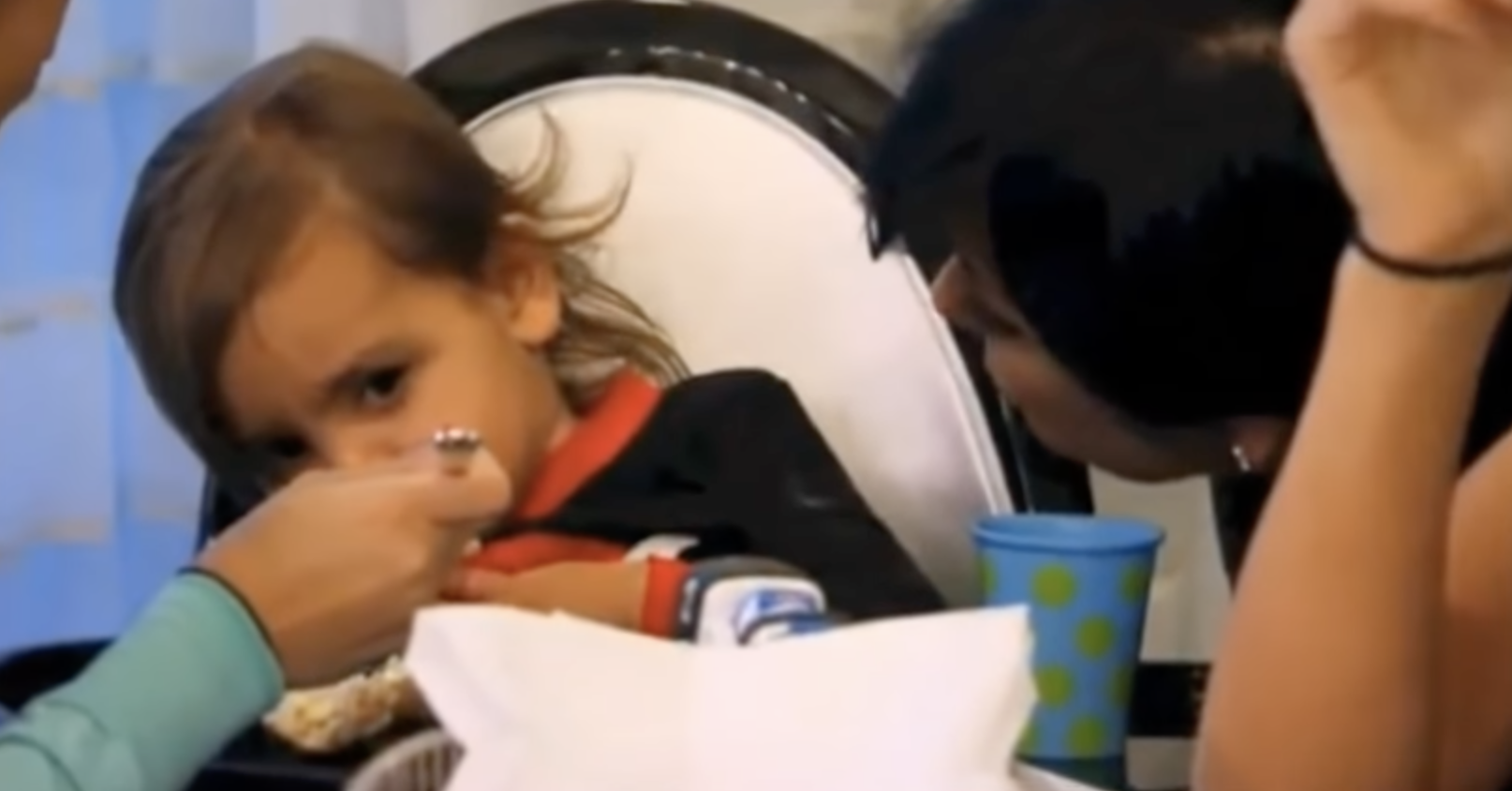 Being the oldest also means that Mason has experienced more of his parents' rocky relationship than his siblings, 9-year-old Penelope and 7-year-old Reign.
In fact, in a particularly heartbreaking scene from a 2015 episode of KUWTK, Kim Kardashian can be seen shielding Mason after his mom broke down in tears over Scott's alleged cheating and substance use.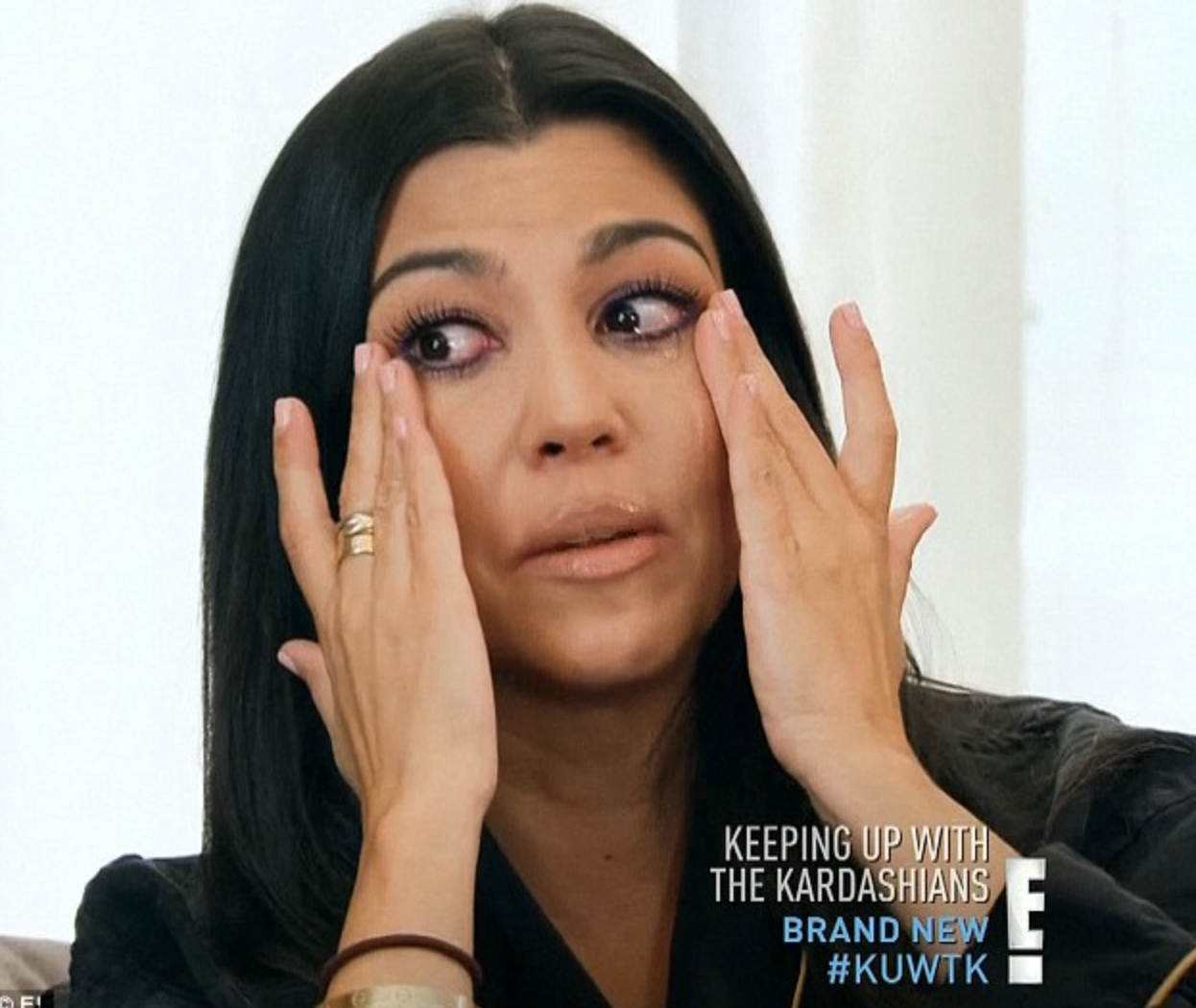 In the clip, Kourtney is sobbing as she tells her sister: "I worked so hard to keep this family together. It just makes me sad for the kids, but it's better off he's not being a good partner to me. I could never rely on him, depend on him, for one single thing, and I don't want to show my kids that that's OK."
Mason, who was 5 years old at the time, then entered the room to tell his mom about his piano lesson. Auntie Kim immediately jumped into action and led Mason away before he could see that Kourtney was upset.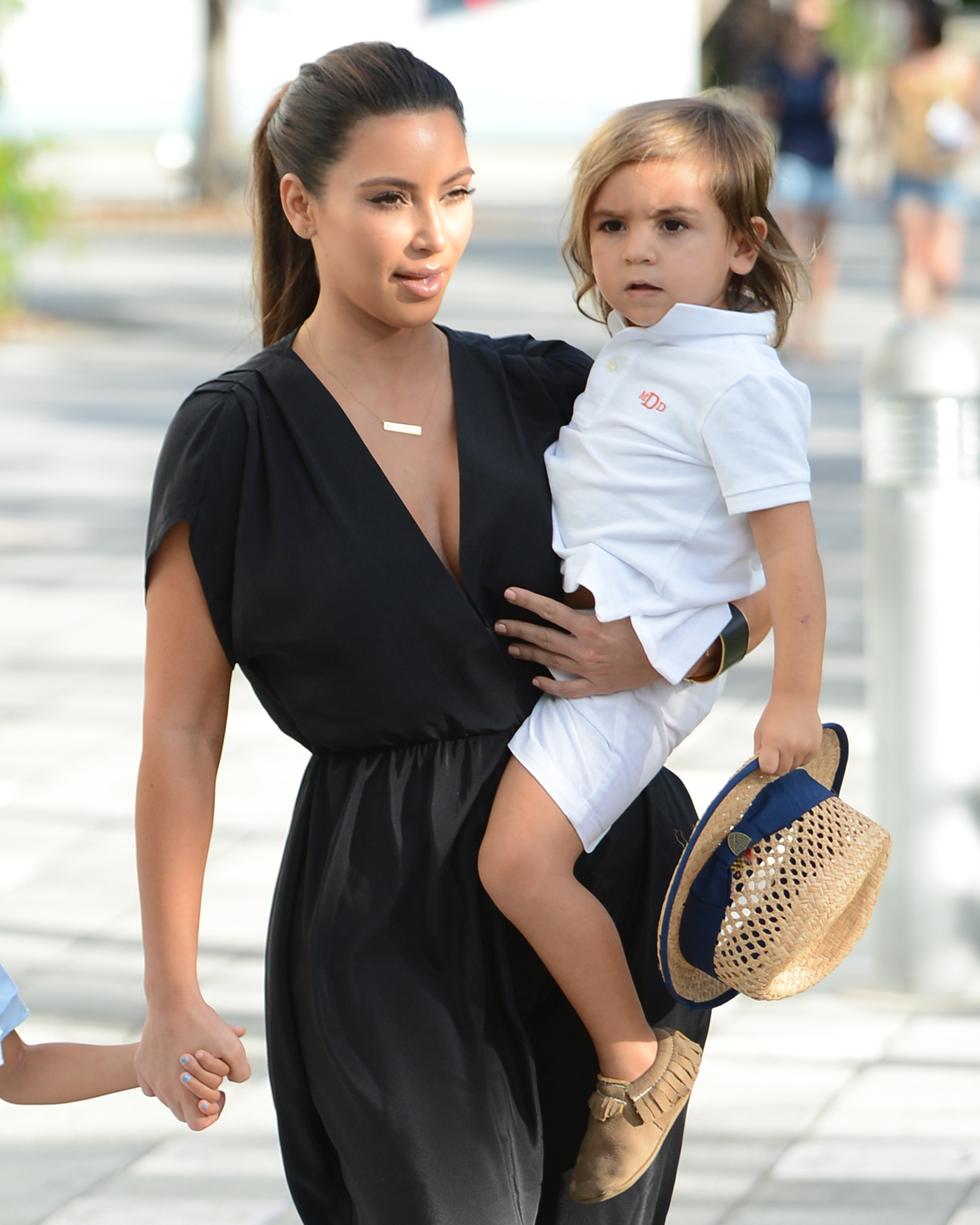 This was the same year that Kourtney ended her and Scott's 10-year on-again, off-again romance for good.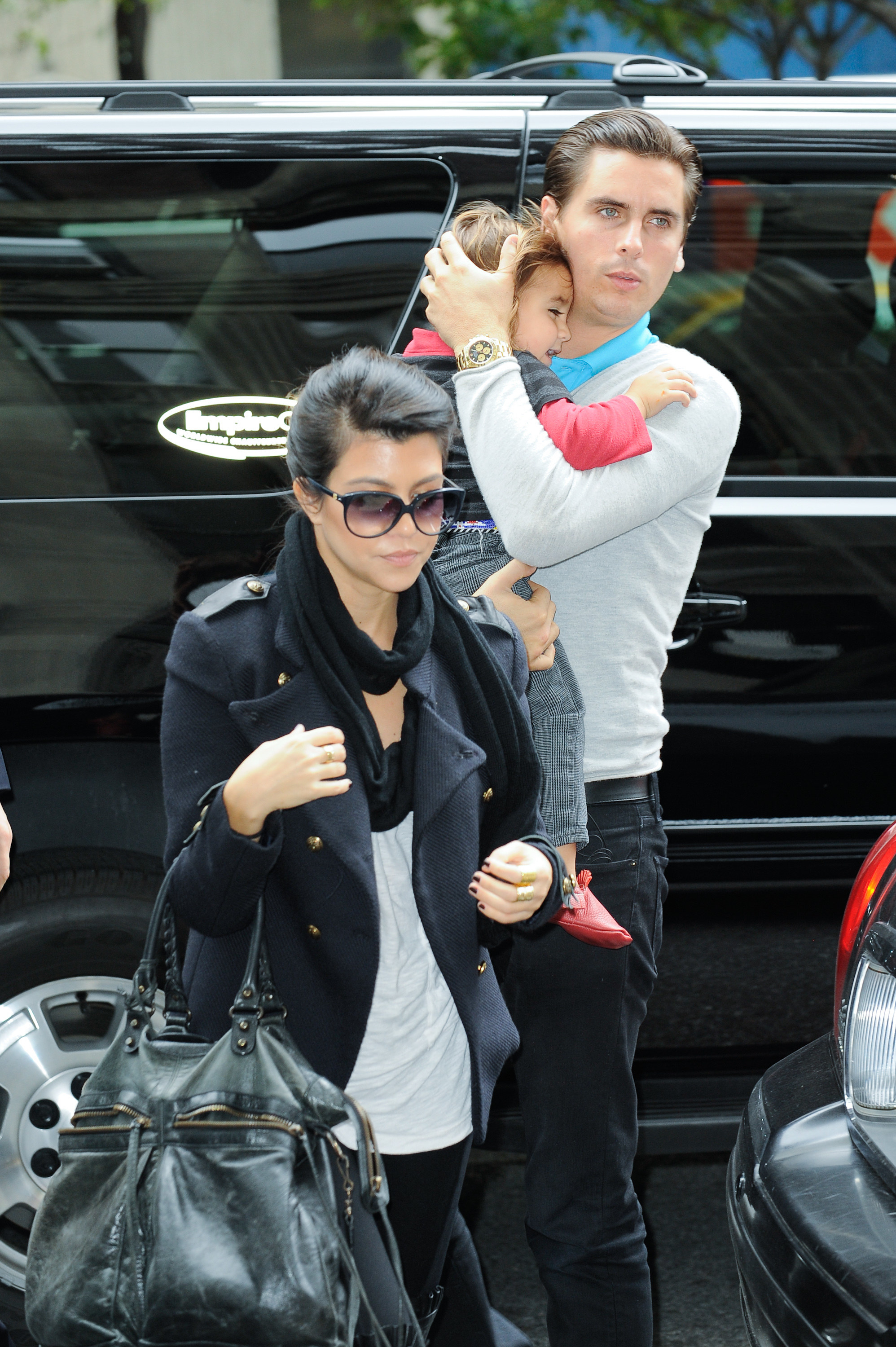 Mason's life was also chronicled on his family's social media pages from an early age, with Kourtney even sharing a photo of him getting a piggyback ride from Justin Bieber when he was still a preschooler.
As he grew older, Mason began to take an interest in social media for himself, and wreaked havoc in 2020 when he would go live on Instagram and TikTok to spill family secrets.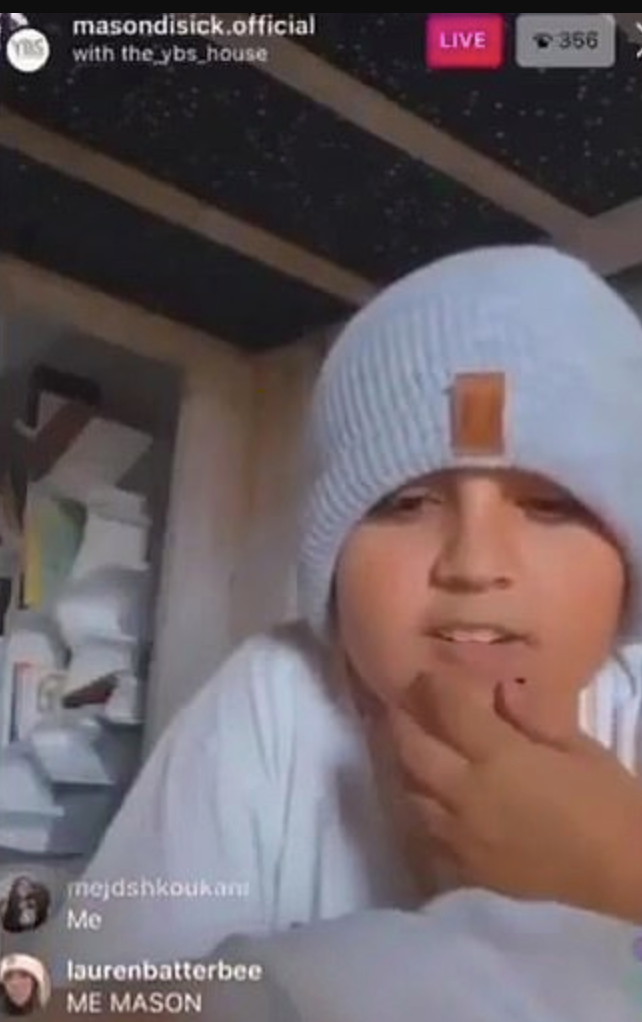 In one video, he told a fan that his auntie, Kylie Jenner, wasn't back together with Travis Scott. In another, he said that his TikTok was deleted because he was "too young" and it had gone "too viral."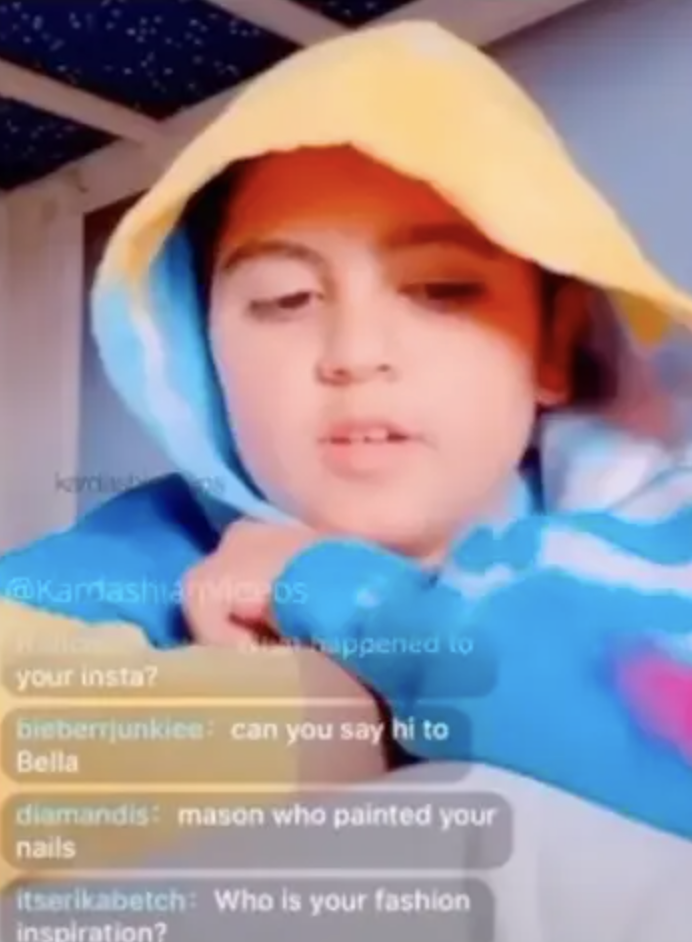 Kourtney later revealed that she deleted his accounts when she realized he'd set them up behind her and Scott's back. During an Instagram Live for her Poosh brand, she said: "I did delete it. He started an Instagram yesterday and he didn't ask us. He has an iPad and a computer for his school."
Mason has since been linked to various anonymous accounts online that are widely believed to be hoaxes, and he has not had a public account since his ban two years ago.
In fact, now age 12, Mason has retreated from the public eye almost entirely and is barely even seen on his family's social media pages.
Kourtney previously suggested that he no longer wants to have photos of himself shared with the world when she clapped back at a fan after she was accused of not taking him on trips with the rest of the family.
When she posted photos of Penelope and Reign during a ski trip with her fiancé, Travis Barker, she was dragged for not spending any time with her oldest child. Kourtney replied at the time: "Just because he's not in the photo, doesn't mean he's not with us."
And this appears to have become a common theme among her, Travis, and Scott's online presence.
In fact, on Sunday, Travis shared a selection of photos to Instagram alongside the caption "Family matters." Taking pride in his and Kourtney's blended family, the carousel included photos of his children, 18-year-old Landon, and 16-year-old Alabama, as well as his step-daughter, Atiana De La Hoya, from his marriage to ex-wife Shanna Moakler.
He also added photos of Kourtney, Penelope, and Reign, but there weren't any that featured Mason.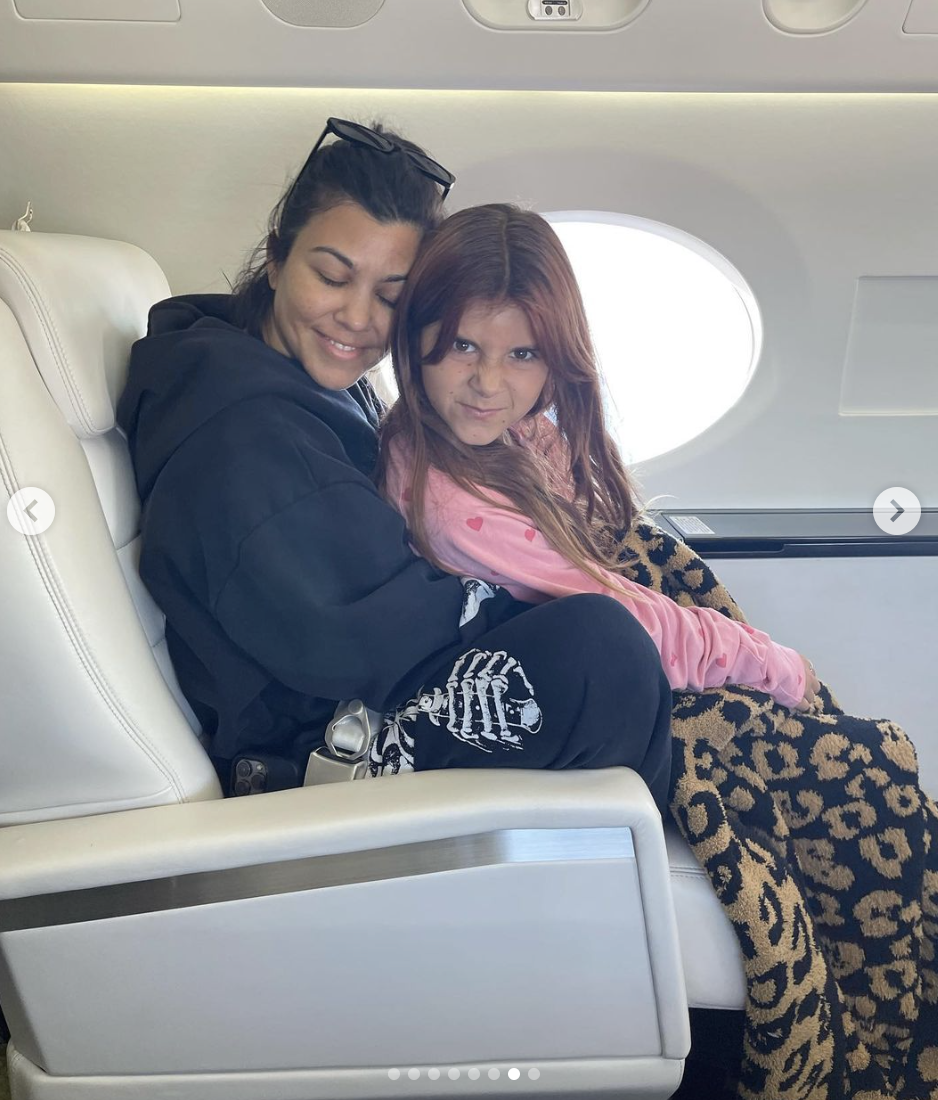 Analyzing the photos on Reddit, some fans soon noticed that the preteen could be seen in the background of two of the photos; one beside Landon and a pal on a bench in Disneyland, and the other in the window reflection of Kourtney posing with her birthday cake.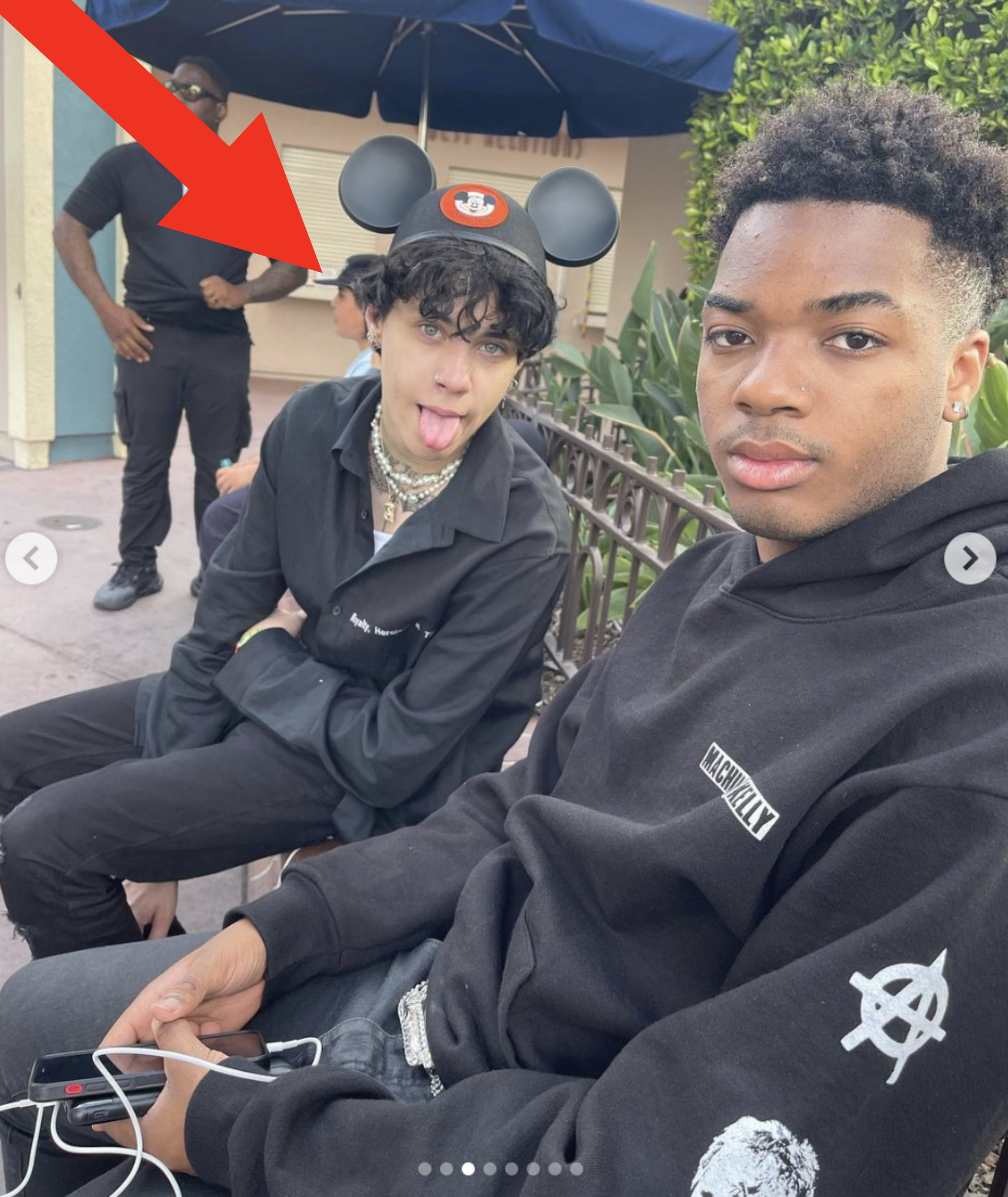 Based on Kourtney's past comment, and Mason's overall lack of photos in recent months, it was quickly concluded that Mason does not want to be in the snaps, and Travis and Kourtney were praised for being "respectful" of his "boundaries."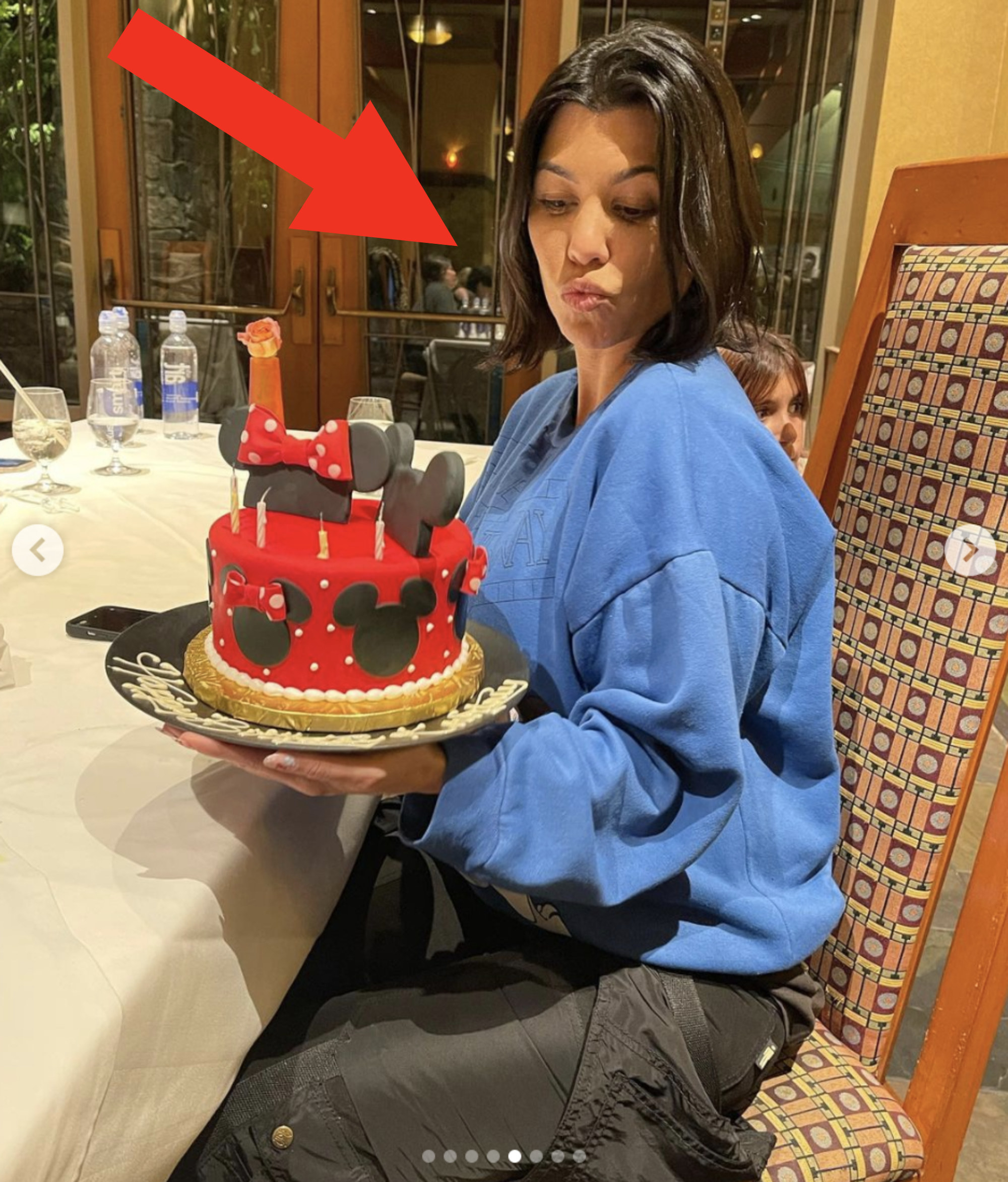 "I like seeing Mason there but totally like how respectful they are of not posting pics of him," one person wrote. "I like seeing him too, he's the first baby 🥺 so neat seeing him grow up. I like that they respect him saying no too," another replied.

Someone else added: "They're all such cuties! It's really nice to see that they respect Mason's (though, he was a little bit caught in 1 photo) boundaries!"
On Instagram, it was speculated that Mason's age is to do with his decision to step out of the spotlight. When one of Travis's followers questioned where Mason was, another replied: "It's because it's his privacy not all kids/teens want to be posted, as a teen myself way older than Mason, I would never ever want to be posted on any social media."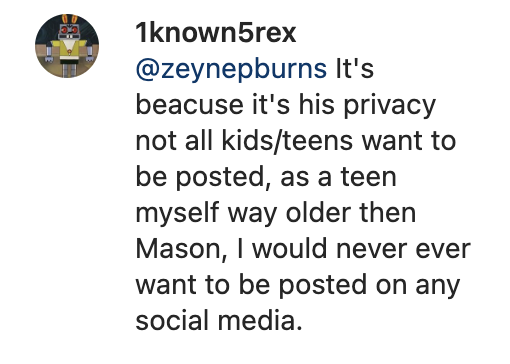 Scott has adhered to the same boundaries, and on Valentine's Day it was noted that he shared photos of both Penelope and Reign, but not his oldest child.
Fans have previously debated Kourtney and Scott's decision to raise Mason so publicly for so many years as they questioned whether or not he can now opt out of his celebrity status.
The conversation was sparked after Mason was accidentally filmed in a video that was posted to Alabama's Instagram story in February. At the time, some news publications screenshot the image and reported on how he looked.
"I wish Kourtney and Scott would sue them…" one person wrote in response to an online article. "They can't unfortunately, they made him a public figure," someone else argued.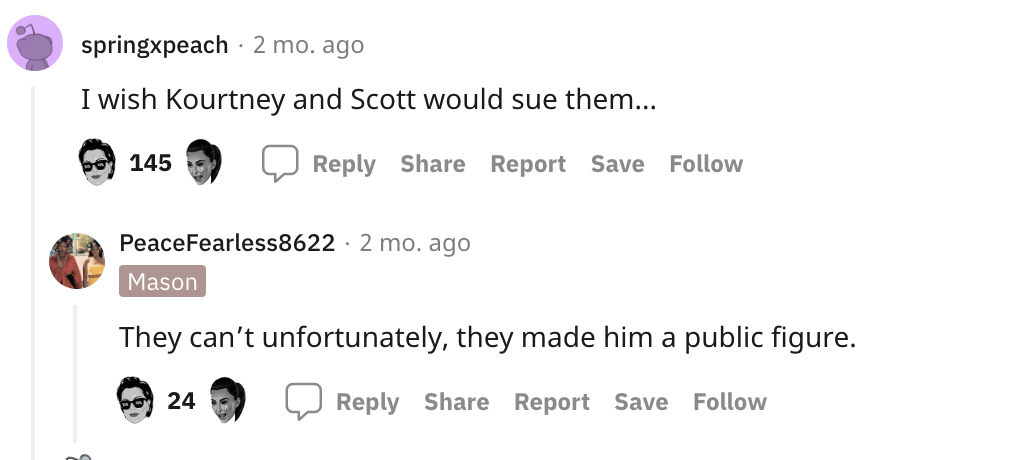 "Do you think Mason will grow up resentful that his parents' choices (sharing their lives on tv/and social media) ultimately led to him being in tabloid magazines?" another fan asked. While one more said: "I feel like they thought about the risks of exposing their kids and did it anyway. Sucks for the kids, but their parents were complicit."

While he appears to be taking a step back from the cameras, Mason did briefly appear in the premiere episode of The Kardashians earlier this month.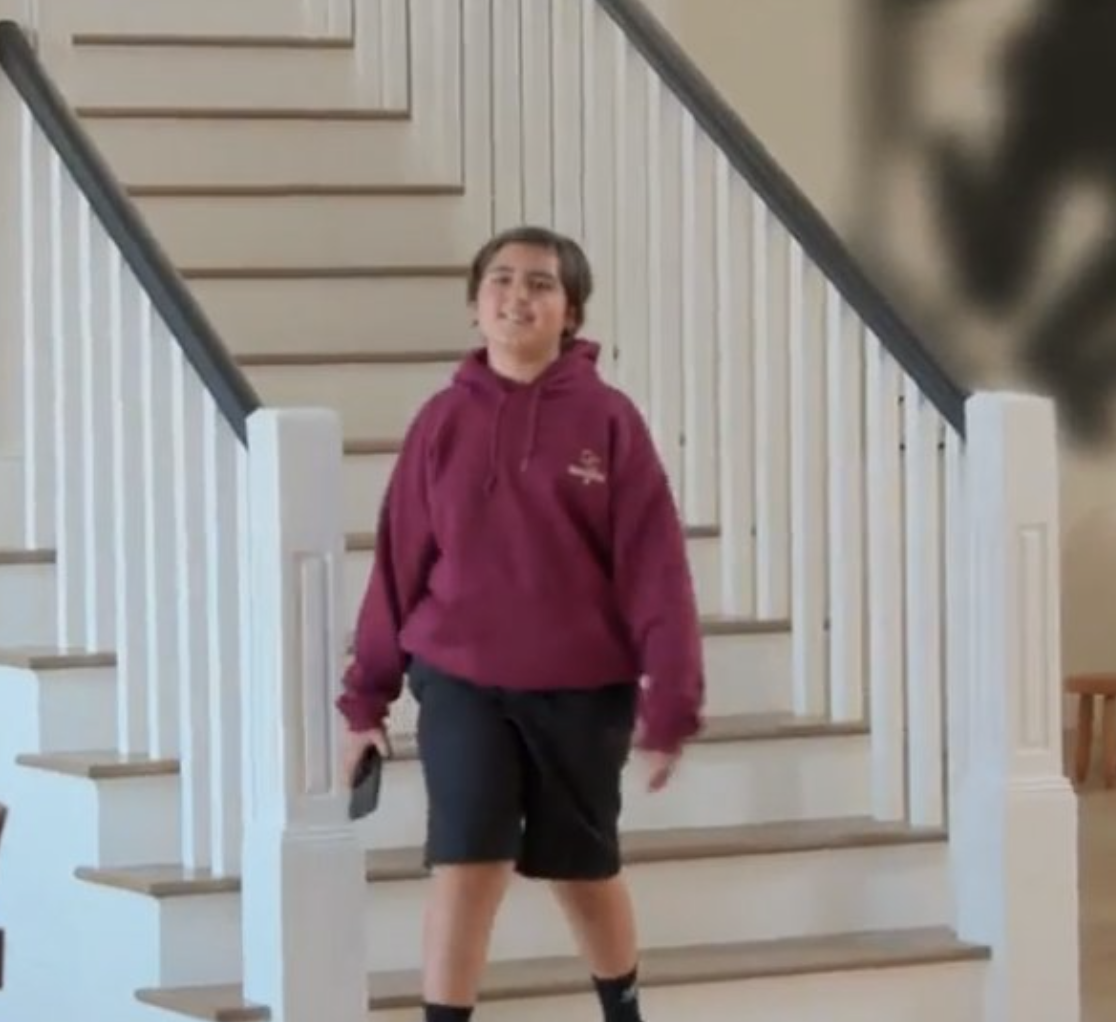 He was seen at Scott's house, however, he did not feature in an earlier scene from a family BBQ alongside his siblings and cousins.
Although Mason may not be completely out of the public eye just yet, longtime fans of the Kardashians have speculated that he may follow in the footsteps of his uncle, Rob Kardashian, and completely disappear from the limelight in time.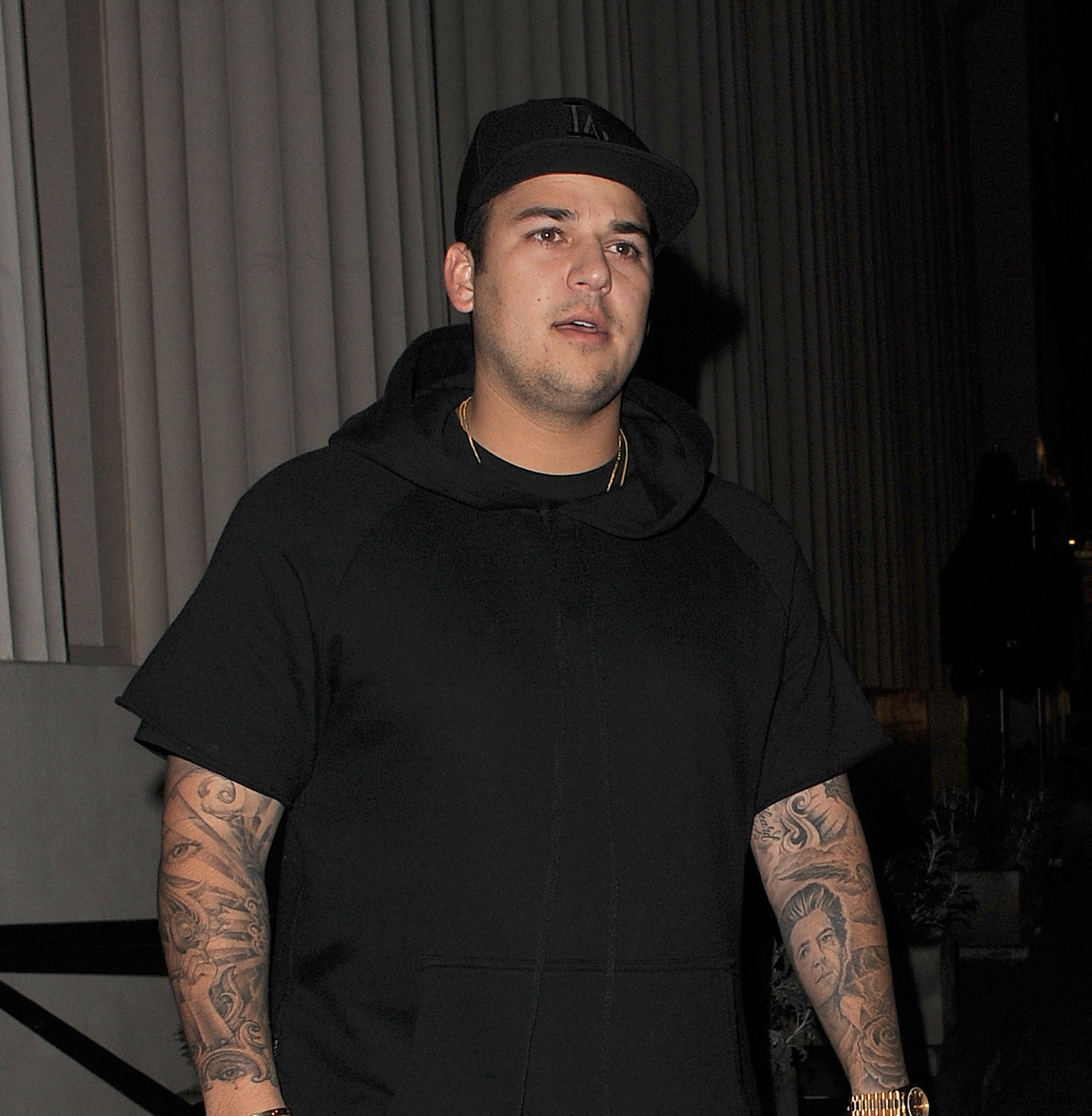 One fan asked: "Does anyone else think Mason Disick is gonna be the next Rob Kardashian???" While another tweeted: "Mason gives me Rob Kardashian vibes."
Whatever Mason decides to do in the future, it's good to see that he will seemingly have the full support of Kourtney and Scott either way.